A big welcome to Tiffany Allee who is here counting down her Top 10 Vampire Romances and celebrating the release of Don't Bite the Bridesmaid, Sons of Kane #1 (published on May 27, 2013 by Entangled Publishing).  You can buy that book and more if you win the giveaway for a $25 Amazon gift card. Enter via the widget below.
Tiffany Allee's Top 10 Vampire Romances
It's no secret that I love vampires. I love them in horror and romance and everything in between. This is a list of just ten of my favorites—the full list of my favorites would be far longer than this. And since the line is quite blurry between the two, this isn't strictly a romance novel list. There is some urban fantasy in here, too. They are in no particular order.
Tiffany Allee
CPA-turned-romance-author Tiffany Allee used to battle spreadsheets in Corporate America, and now concentrates on her characters' battles to find love. Raised in small-town Colorado, Tiffany currently lives in Phoenix, AZ, by way of Chicago and Denver. She is happily married to a secret romantic who tolerates her crazy mutterings.
She writes about ass-kicking heroines and the strong heroes who love them. Her work includes the suspense-driven From the Files of the Otherworlder Enforcement Agency series which revolves around a group of paranormal cops solving crimes and finding love, and Don't Bite the Bridesmaid, a lighthearted paranormal romance (Entangled Publishing).
Win a $25 Amazon gift card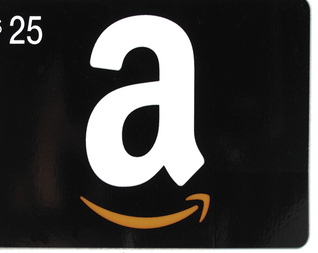 Book Details
Don't Bite the Bridesmaid by Tiffany Allee
Available on May 27, 2013 by Entangled Publishing
Description:
Alice Shepard needs one thing: a date for her sister's wedding. And not just any date. A hunk who will make her fiancé rue the day he left her for her best friend. Her drop-dead gorgeous neighbor fits the bill—even if he is a bit quirky and never comes out during the day—and Alice has downed just enough appletinis to ask him. But she makes it quite clear that there will be no funny business.
Spending a week on a cruise ship full of humans while sleeping close to his sexy next-door neighbor sounds like a helluva bad idea to vampire Noah Thorpe. But his friends need time to get him out of a shotgun wedding—a vampire bonding that will tie his fate to a female vampire he's never met. And Alice's offer comes at just the right time.
What could possibly go wrong?
Read an excerpt
Enter the giveaway via the widget below – Open to Internationally
---
Interested in being a guest on All Things Urban Fantasy? Fill out our Guest Request Form
About the author