A big welcome to Tiffany Allee who is here counting down her Top 10 Vampire Romances and celebrating the release of Don't Bite the Bridesmaid, Sons of Kane #1 (published on May 27, 2013 by Entangled Publishing).  You can buy that book and more if you win the giveaway for a $25 Amazon gift card. Enter via the widget below.
Tiffany Allee's Top 10 Vampire Romances
It's no secret that I love vampires. I love them in horror and romance and everything in between. This is a list of just ten of my favorites—the full list of my favorites would be far longer than this. And since the line is quite blurry between the two, this isn't strictly a romance novel list. There is some urban fantasy in here, too. They are in no particular order.
10
Break Out by Nina Croft
This book (and the whole series) is just so COOL. It features a vampire in space, among other interesting things. The idea surprised me at first, but Nina Croft has created such a rich and interesting world filled with fun characters that I've fallen in love with these books. The uniqueness of the world doesn't overshadow the great characters.
9

Succubus Diaries Series by Jill Myles
Oh, Zane, how I heart thee. This series had fun angel worldbuilding, and I love what the author has done with the characters. I haven't read the latest in this series, but I'm pretty sure I'm still going to love Zane. 🙂
8

Once Burned by Jeaniene Frost
I know that Vlad isn't PC, but neither is Leila a pushover. While I've only read the first novel in this series, I'm excited to read the second. Great fun there is a great connection to her Night Huntress series.
7

Night Runner Series by Regan Summers
I love these urban fantasy books for the human heroine as much as the vampire hero. Sydney is smart and witty and fun to follow through her adventures. The vampire, Malcolm, is different from the average vampire hero. He wants to protect the heroine, but he doesn't go too alpha and try to smother her (not that the heroine would put up with such nonsense). Love that. Plus, he's just delicious, even if he can't cook.
6

Wicked as They Come by Delilah S. Dawson
This is such a creatively done world. It's fantasy plus steampunk plus the smexy goodness of (the fabulously named) Criminy Stain. You get romance, a magically transporting heroine, and bludbunnies. LOVE the bludbunnies. Such a fun series.
5

Immortals After Dark Series by Kresley Cole
The Immortals after Dark series is fabulous, filled with vampires, lykae, Valkyrie, and other fun creatures. Not to mention a very large dose of heat.
4

Sookie Stackhouse Series by Charlaine Harris
Okay, these books aren't exactly vampire romance novels, but there is a fair dose of romance in them. To this day Eric is still one of my favorite vampires of all time. He's wild and tough, stubborn and sexy. A tiny bit untamable. Lurve.
3

Night Huntress Series by Jeaniene Frost
Oh, Bones. Your wittiness, smexyness, and utter devotion to the heroine is so hot. Cat…you're cool, too. And the world created by Jeaniene Frost is a heck of a lot of fun.
2

Vampire Academy Series by Richelle Mead
I am totally in love with the series created by Richelle Mead (and am loving the spinoff series as well). She's taken different vampire mythologies and put her own spin on them, creating a very interesting world full of different kinds of vampires and a complex society that ties them together. Also, Dmitri. And Adrian. *sighs*
1

Vampire Diaries Series by L.J. Smith
Okay, I'll admit that I have not read these books since they first came out when I was in high school in the 90s (and back then I think there were only four books). However, this series was my introduction to vampires in literature, and I must have read them dozens of times. I loved them, and they started a lifelong addiction.
What are your favorite vampire romances?
CPA-turned-romance-author Tiffany Allee used to battle spreadsheets in Corporate America, and now concentrates on her characters' battles to find love. Raised in small-town Colorado, Tiffany currently lives in Phoenix, AZ, by way of Chicago and Denver. She is happily married to a secret romantic who tolerates her crazy mutterings.
She writes about ass-kicking heroines and the strong heroes who love them. Her work includes the suspense-driven From the Files of the Otherworlder Enforcement Agency series which revolves around a group of paranormal cops solving crimes and finding love, and Don't Bite the Bridesmaid, a lighthearted paranormal romance (Entangled Publishing).
Website | Blog | Twitter | Facebook |
Win a $25 Amazon gift card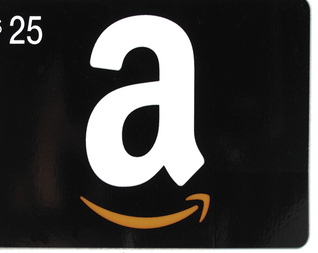 Book Details
Don't Bite the Bridesmaid by Tiffany Allee
Available on May 27, 2013 by Entangled Publishing
Description:
Alice Shepard needs one thing: a date for her sister's wedding. And not just any date. A hunk who will make her fiancé rue the day he left her for her best friend. Her drop-dead gorgeous neighbor fits the bill—even if he is a bit quirky and never comes out during the day—and Alice has downed just enough appletinis to ask him. But she makes it quite clear that there will be no funny business.
Spending a week on a cruise ship full of humans while sleeping close to his sexy next-door neighbor sounds like a helluva bad idea to vampire Noah Thorpe. But his friends need time to get him out of a shotgun wedding—a vampire bonding that will tie his fate to a female vampire he's never met. And Alice's offer comes at just the right time.
What could possibly go wrong?
Read an excerpt
Enter the giveaway via the widget below – Open to Internationally
---
Interested in being a guest on All Things Urban Fantasy? Fill out our Guest Request Form