Today we have another guest cover commentator, the eponymous Tez of Tez Says.  Tez brings the snark and the funny and the tentacle awareness, three things that made my day and would be an asset at any party.  We ran into more covers than we had time this week, but all "over flow" can be found on our Pinterest boards.  Enjoy!
Deadshifted (Edie Spence #4) by Cassie Alexander
Expected publication: December 31st 2013 by St. Martin's Paperbacks
Source: Author's Website
Covers in Series
Edie Spence just wanted a vacation. A nice, relaxing, stress free, non-adventure away from the craziness that's dominated her life since becoming a nurse for paranormal creatures. But from the start, her trip on the Maraschino, a cruise ship bound for Hawaii, has been anything but stress free, especially when Edie's boyfriend Asher recognizes someone he used to know. Someone from his not-so-nice past. With their lives in the balance, will Edie and Asher be able to save their growing family or will this adventure be their end?
No Author Comment Available.
Kate Says 
I originally thought that she looked very uncomfortable, until I looked at a larger image. This image definitely makes me think "cruise ship" immediately. And purple is my favorite color. 
Julia Says 
Better than the cover for SHAPESHIFTED, but I didn't recognize this cover model as Edie.  Is this a new cover model or can I just not recognize her out of her uniform? (And I was staring so hard at her face I completely missed the tentacles)
Tez Says 
TENTACLE ALERT! Release the Kraken! It's just not Saturday night without someone on Twitter talking about tentacles 😉 I preferred the covers where the character was at work. Now it's just a chick in pretty dress. Generic. But with scary tentacles ;-)
Watcher of the Dark (Jeremiah Hunt #3) by Joseph Nassise
Expected publication: November 19th 2013 by Tor Books
Source: Author's Blog
Covers in Series
A spine-tingling new Jeremiah Hunt dark fantasy thriller.
New Orleans was nearly the death of Jeremiah Hunt, between a too-close brush with the FBI and a chilling, soul-searing journey through the realm of the dead that culminated with a do-or-die confrontation with Death himself.
But when he performs an arcane ritual to reclaim the soul of the magically gifted, beautiful woman who once saved him, he must flee the law once again, to Los Angeles, city of angels, a temporary sanctuary. In L.A., he has to contend with Carlos Fuentes, who sees in Hunt a means to obtain the mystical key that would open the gates of Hell. Fuentes knows Hunt's weakness—his loyalty to the woman he loves, and to another "gifted" friend—and uses the real threat of torturing them as a way to get Hunt to help complete his dread quest.
Hunt has learned a lot since his life was irrevocably hijacked by fate months ago. But when his friends are threatened by the supernatural predator known as the Preacher, Hunt knows that all his newfound experience and ability will go for naught unless he can keep both the Preacher and Fuentes at bay long enough for him to somehow find a way to free his friends from mortal peril.
No Author Comment Available.
Kate Says 
That cover is creepy and gross. If I don't want to pick up the book, then why would I read it? Though, it may be good for getting people to leave you alone on public transportation. 
Julia Says 
The color work makes this cover immediately recognizable as a Jeremiah Hunt book and those empty eye sockets are terrifying (which I assume are the intended effects).
Tez Says 
Is that more tentacles? Aw, hell, tentacles are the hot new thing in speculative fiction? I'M SCARED 🙁 I'm guessing this is a horror novel? Cover doesn't want to make me want to read it.
Expected publication: June 4th 2013 by Hyperion
Source: Pinterest
Covers in Series
From Melissa de la Cruz, New York Times bestselling author of Witches of East End and the Blue Bloods series, comes the third novel featuring the fascinating, spellbinding Beauchamp family. This final piece of the Witches trilogy wraps up the story of the magical Beauchamps, with plenty of the sorcery, romance, and plot twists that have brought readers back to Melissa's series time and time again.
"Move over, zombies, vampires, and werewolves, and make way for witches. Melissa de la Cruz, author of the best-selling Blue Bloods series, ably sets the stage for a juicy new franchise with Witches of East End…De la Cruz balances the supernatural high-jinksery with unpredictable twists. "
—Entertainment Weekly
Freya Beauchamp has been kidnapped and sucked into the past, forced to relive the horrors of Salem and return to the witch-burning hysteria that gripped the small Massachusetts town. Freya's family is determined to save her, but the Passages of Time are closed to the Beauchamp family, leaving them stuck in the present, centuries from Freya. Joanna, Freddie, and Ingrid must find another way back to save Freya before it's too late. Because this time, when Freya is hanged, she's not coming back…ever.
The Beauchamps are sure that their nemesis, the trickster god Loki, is behind the brewing hatred in Salem and Freya's kidnapping—but is the witch hunt just a way for the power-seeking Putnam family, whose daughter Ann was one of the first accusers, to settle scores and consolidate their hold on the lands and power in town?
Black magic, time travel, romance, mystery, history, and adventure are served up in a cauldron of bubbly magic in the latest installation of the New York Times bestselling series Witches of East End.
No Author Comment Available.
Kate Says 
The other covers in these series look like the girl is actually on her side. However, this looks like they took a picture of a girl with her head in a tree and turned it sideways. I think it's the hair. It's pretty…. but it makes me want to tilt my head when I look at it. Sadly, purple is not redeeming this cover. 
Julia Says 
The covers in this series keep getting better and better (in terms of having a polished look).
Tez Says 
No tentacles this time, but a generic "girl with flowers" cover that probably symbolizes coming into her own and blossoming.
One Lucky Vampire (Argeneau #19) by Lynsay Sands
Expected publication: September 24th 2013 by Avon
Source: Goodreads
Covers in Series
No Description Available.
No Author Comment Available.
Kate Says 
His stomach has crazy weird bulges on the side. Seriously. Look real close at the left side under his jacket. See?? There is no way that is muscle. 
Julia Says 
Ick.  Dated and dark from afar and upclose all I can think is "What's wrong with his stomach?" An alien may be about to erupt from this man's torso, stay tuned.
Tez Says 
I am immune to mantitty. I have seen so much of it that it has no effect on me. Except that I think it's tacky and objectifying. If I'm cold enough to wear a jacket, I'm cold enough to wear something to cover my nips. Logic, y'all.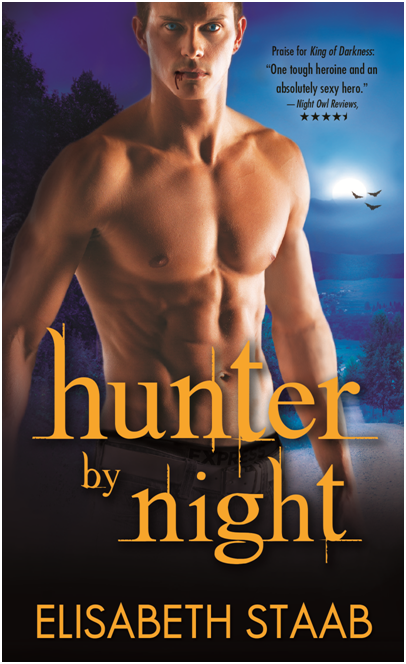 Expected publication: January 7th 2014 by Sourcebooks Casablanca
Source: Literal Addiction
Covers in Series
Lee's story
No Author Comment Available.
Kate Says 
He doesn't have a right hand! Also, please note his Express underwear. 
Julia Says 
This had appealing covers from afar, but it gets worse and worse upon a closer inspection.  The cover model's face is blank, bordering on dull, and the blood oozing out of his mouth is not a turn on.  Seriously, people, if a man had spit or gravy or chocolate syrup just slopping out of his mouth like that we'd all vomit, why is blood expected to be ok?
Tez Says 
So amateurish. Gratituitous mantitty, so painfully obvious PhotoShopping, blood from the mouth…just awful.
Terminated (Revivalist #3) by Rachel Caine
Expected publication: August 6th 2013 by Roc
Source: Goodreads
Covers in Series
In New York Times bestselling author Rachel Caine's latest Revivalist novel, Bryn Davis's problems quickly turn from dead to worse…
Already addicted to the pharmaceutical drug that keeps her body from decomposing, Bryn has to stop a secretive group of rich and powerful investors from eliminating the existing Returné addicts altogether. To ensure their plan to launch a new, military-grade strain of nanotech, the investors' undead assassin—who just happens to be the ex-wife of Bryn's lover Patrick—is on the hunt for anyone that stands in their way.
And while Bryn's allies aren't about to go down without a fight, the secret she's been keeping threatens to put those closest to her in even more danger. Poised to become a monster that her own side—and her own lover—will have to trap and kill, Bryn needs to find the cure to have any hope of preserving the lives of her friends, and her own dwindling humanity…
No Author Comment Available.
Kate Says 
So much purple this week! I appreciate the contrast between the background and the title and author name. 
Julia Says 
Bryn has been given a very human face for this one, and I like that her cutesy outfit has been paired with no-nonsense body language and a gun.
Tez Says 
Lots of stuff going on in the background, but I like the dress.
Expected publication: October 22nd 2013 by Pocket Books
Source: Author's Website
Covers in Series
The sizzling second book in New York Times bestselling author Gena Showalter's Otherworld Assassin paranormal romance series.
He is every woman's fantasy…
Corbin Blue is a man of many talents. One of the most powerful otherworlders ever born, he is wealthy, a professional football star, and a legend in the bedroom. But only a select few know he is also a black ops agent…and there is no better killer. When he and his crew are attacked and separated, he's forced to turn to his boss's daughter for help—a woman with even more secrets than Blue.
She becomes his only obsession…
Evangaline Black has always been wary, guarded. No man has ever breeched her walls. Until Blue. He has never been denied something he wants, and now, he's decided he wants her. As he sweeps her into his double life of seduction, intrigue, and danger, he helps her see beyond the darkness of her own past. But as an enemy closes in, Blue will have to let Evie go to keep her safe—even though he'd rather die than live without her…
No Author Comment Available.
Kate Says 
This is really consistent with the first cover, and it's really pretty how the dress turns into water. 
Julia Says 
Wow, just breathtaking.  I wouldn't have expected the blue lips to work, but this tone looks gorgeous on the grey/ black background.  Her hair beautifully echoes the curling ironwork, and I love how her dress splashes towards us.  I can do without the completely ordinary guy from the original art (click on the cover to see).  Cropping him out was a good choice.
Tez Says 
The blue lipstick, the ridiculous pose…not good, y'all. And that original art is even worse than the finished product, so there's improvement. Yeah, I'm a shirtless dude leaning against a chick looking at some chick with dodgy makeup in a weird-ass position on some bench.
Dissonance by Erica O'Rourke
Expected publication: October 1st 2013 by Simon and Schuster BFYR
Source: Lisa Voisin
Covers in Series
N/A
Delancy Sullivan has always known there's more to reality than what people see. Every time someone makes a choice, a new, parallel world branches off from the existing one. Eating breakfast or skipping it, turning left instead of right, sneaking out instead of staying in bed ~ all of these choices create an alternate universe in which an echo self takes the road not travelled and makes the opposite decision. As a Walker, someone who can navigate between these worlds, Del's job is to keep all of the dimensions in harmony. Normally, Del can hear the dissonant frequency that each world emits as clear as a bell. But when a training session in an off-key world goes horribly wrong, she is forbidden from Walking by the Council. But Del's not big on following the rules and she secretly starts to investigate these other worlds. Something strange connecting them and it's not just her random encounters with echo versions of the guy she likes, Simon Lane. But Del's decisions have unimaginable consequences and, as she begins to fall for the Echo Simons in each world, she draws closer to a truth that the Council of Walkers is trying to hide ~ a secret that threatens the fate of the entire multiverse.
No Author Comment Available.
Kate Says 
What are the floating letters at the top? And in a small version, the title is barely readable. 
Julia Says 
The movement and layering of the image and title are beautifully done and seem to perfectly match the premise.  Well done!
Tez Says 
Same person, or different? Also, harem pants?
Scorched by Mari Mancusi
Expected publication: September 3rd 2013 by Sourcebooks Fire
Source: Author's Blog
Covers in Series
N/A
Sixteen-year-old Trinity Brown is used to her grandfather's crazy stories, so she never believed the latest treasure he brought home was a real dragon's egg. Not until their home is invaded by soldiers trying to steal it and a strange boy who tells her the world as she knows it will be wiped out in a fiery dragon war—unless they work together to stop it. Meantime, there's a different voice whispering to Trinity, calling to her, telling her what to do…the dragon inside her egg is not ready to give up without a fight.
"It all started with one of those Scholastic Book Club flyers, being passed around my elementary school. As I scanned the pages my eyes fell to one particular book and I found I couldn't look away. The cover depicted a mighty dragon, filling up almost the entire page—claws outstretched, teeth bared, fire blasting from its throat. At the bottom, there stood a girl, wielding a mighty sword, determined and unafraid as she took on a creature ten times her size.  The book was Robin McKinley's Hero and the Crown. And the cover is still one of my favorites—even today. (As is the book itself!) In fact, I reread the paperback so many times it eventually fell apart. But my love for dragons has lasted forever." – Mari Mancusi
Kate Says 
I love this! It's dramatic and I like her staring straight ahead at the reader. 
Julia Says 
The colors and composition of this cover drew me right in, but up close the image seems a little rough.  Her face seems unfinished.
Tez Says 
I cannot take dragons seriously. And the way she's holding onto this one makes me wonder – are they romantically linked? *scared*
The Necromancer's House by Christopher Buehlman
Expected publication: October 1st 2013 by Ace Hardcover
Source: Pinterest
Covers in Series
N/A
Those Across the River, a "beautifully written…exceedingly clever" (Boston Herald) masterpiece of "genuine terror" (New York Times bestselling author F. Paul Wilson), was hailed by #1 New York Times bestselling author Charlaine Harris as "one of the best first novels I've ever read." Now comes Christopher Buehlman's new novel—one of uncommon horrors hiding behind the walls of the house next door…
"You think you got away with something, don't you? But your time has run out. We know where you are. And we are coming."
The man on the screen says this in Russian.
"Who are you?"
The man smiles, but it's not a pleasant smile.
The image freezes.
The celluloid burns exactly where his mouth is, burns in the nearly flat U of his smile. His eyes burn, too.
The man fades, leaving the burning smiley face smoldering on the screen.
"Oh Christ," Andrew says.
The television catches fire.
Andrew Ranulf Blankenship is a handsome, stylish nonconformist with wry wit, a classic Mustang, and a massive library. He is also a recovering alcoholic and a practicing warlock, able to speak with the dead through film. His house is a maze of sorcerous booby traps and escape tunnels, as yours might be if you were sitting on a treasury of Russian magic stolen from the Soviet Union thirty years ago. Andrew has long known that magic was a brutal game requiring blood sacrifice and a willingness to confront death, but his many years of peace and comfort have left him soft, more concerned with maintaining false youth than with seeing to his own defense. Now a monster straight from the pages of Russian folklore is coming for him, and frost and death are coming with her.
No Author Comment Available.
Kate Says 
This is great. I love the different fonts, and the focus on the bird in the foreground. 
Julia Says 
Instagram's blur effect has never been used so well!   Creepy and subtle.  Though I love the title treatment, the author's name seems to compete with the rest of the cover.
Tez Says 
I like it. 'Nuff said ;-)
Expected publication: August 6th 2013 by Signet
Source: Pinterest
Covers in Series
Sworn to protect England from all enemies, the Wardens of the Realm are ever vigilant. But not all battles are fought on a battlefield…sometimes they are fought in the heart.
As chief surgeon for the Wardens, Evelyn Stone fears her own life is on the line when she is kidnapped by a band of pirates—only to discover that the airship captain is Gavin "Mac" MacRae—her former lover. The man whose life she once saved. The man she abandoned.
Since Evelyn left, Mac made his mark as both a pirate and a pilot. But his true allegiance isn't known. So when he asks Evie for help with a wounded woman onboard, he tells Evie that the woman is his wife—even if his feelings for Evie have never waned…
As the days pass, however, the unease between Evie and Mac gives way to the old comfort they used to have. Yet, their newly ignited romance is complicated by conflicting loyalties and desires, and a betrayal that may cost them both their love and their lives.
No Author Comment Available.
Kate Says 
It looks like a steampunk cover. Every single steampunk cover I've seen.
Julia Says 
A steampunk cover without fishnets?  Sign me up!  This cover holds up to close inspection, the details are clearly steampunk without tipping into the ridiculous.  Also, I want that corset and that belt.
Tez Says 
Generic background. Also, I hope those cogs on her outfit have a purpose. I believe steampunk should be about function, rather than aesthetic, but don't tell the cosplayers that or they'll blow a non-useful gasket…
Expected publication: October 22nd 2013 by Harlequin Teen
Source: Hollywood Crush
Covers in Series
No Description Available.
"When I saw this cover, I about fell off my chair from how perfect it is for the story. This is Ethan's story, but it's Keirran who is the catalyst for everything, and having him front and center is exactly what I hoped for." – Julie Kagawa
Kate Says 
I love the patterns around the edges and the title, but otherwise this isn't anything that would draw me in. 
Julia Says 
"When albinos attack!"  Not having a supercilious villain fetish, this guy (and Draco Malfoy) don't appeal to me.
Tez Says 
Does nothing for me.
Trail of the Dead (Scarlett Bernard #2) by Melissa F. Olson
Expected publication: June 4th 2013 by 47North
Source: Author's Facebook
Covers in Series
As a null, Scarlett Bernard possesses a rare ability to counteract the supernatural by instantly neutralizing spells and magical forces. For years she has used her gift to scrub crime scenes of any magical traces, helping the powerful paranormal communities of Los Angeles stay hidden. But after LAPD detective Jesse Cruz discovered Scarlett's secret, he made a bargain with her: solve a particularly grisly murder case, and he would stay silent about the city's unearthly underworld.
Now two dead witches are found a few days before Christmas, and Scarlett is once again strong-armed into assisting the investigation. She soon finds a connection between the murders and her own former mentor, Olivia, a null who mysteriously turned into a vampire and who harbors her own sinister agenda. Now Scarlett must revisit her painful past to find Olivia—unless the blood-drenched present claims her life first.
No Author Comment Available.
Kate Says 
Meh. It's an urban fantasy cover. At least she is wearing clothing that covers her up, even if she does have heeled boots on. 
Julia Says 
Simple and effective, this cover says "police procedural" and "I want to read it".  Oh wait, that second one was me.
Tez Says 
Bland, but doesn't piss me off, so I consider that a win ;-)
Box Office Poison (Linnet Ellery #2) by Phillipa Bornikova
Expected publication: August 6th 2013 by Tor Books
Source: Pinterest
Covers in Series
No Description Available.
No Author Comment Available.
Kate Says 
Everything Tez said. Plus some comment about skimpy dresses. 
Julia Says 
*sigh* "Box office poison" must refer to the lady with the annoying body language. Ick.
Tez Says 
What's with the smoke around her boobs? Guess she's borrowed Lady Gaga's gun-bra. And why is she standing in the middle of the road, posing for photos? That's how people die, you know.
Midnight's Promise (Dark Warriors #8) by Donna Grant
Expected publication: October 29th 2013 by St. Martin's Paperbacks
Source: Heroes and Heartbreakers
Covers in Series
No Description Available.
No Author Comment Available.
Kate Says 
Is she biting into his shoulder? On the upside, there's no visible underwear here. 
Julia Says 
PUBLIC SERVICE ANNOUNCEMENT: Bare abs do not a cover make.  Slapping on a tattoo and hoping no one notices the awkward will not work.  PS – What's wrong with this guy's jeans?  Am I just not used to seeing normal pants on these covers?
Tez Says 
Gratuitous torso, wanky tattoo…why is she undressing him from behind? So do not want to read.
Aranchel's Legion (Guild Hunter #6) by Nalini Singh
Expected publication: October 29th 2013 by Jove
Source: Author's Blog
Covers in Series
Nalini Singh, the New York Times bestselling "alpha author of paranormal romance" (Booklist) returns to an immortal world of violent passion and lethal power…on the brink of a deadly archangelic war.
Angels are falling from the sky in New York, struck down by a vicious, unknown force.
Vampires are dying impossibly of disease.
Guild hunter Elena Deveraux and the Archangel Raphael must discover the source of the wave of death before it engulfs their city and their people, leaving New York a ruin and Raphael's Tower under siege by enemy archangels.
Yet even as they fight desperately to save the city, an even darker force is stirring, its chill eyes trained on New York…and on Raphael. Rivers of crimson and nightmares given flesh, the world will never again be the same…
No Author Comment Available.
Kate Says 
The first thing I thought when I looked at this was also about how her hair was in her face! And then, oh hey boobs.X 
Julia Says 
A new Raphael and Elena book?!  GIMME *scrabbles frantically at the screen*.  Damnit.  Pushing aside my burning lust for this book, the cover doesn't do much for me.  I appreciate that Elena's fighting fit and armed with her new crossbow, but this looks more like Keri Arthur's dark angel than the gorgeous previous Guild Hunter covers.
Tez Says 
Just saying, I'd wear my hair in a ponytail if I was flying around, shooting bad guys or whatnot. Hair in the face what ruin my aim. And because I'm uncoordinated and anti-firearms 😉 Now where to buy a tank top that has gaps for my massive wings…

And our picks for Best & Worst covers of the week…
Best
Worst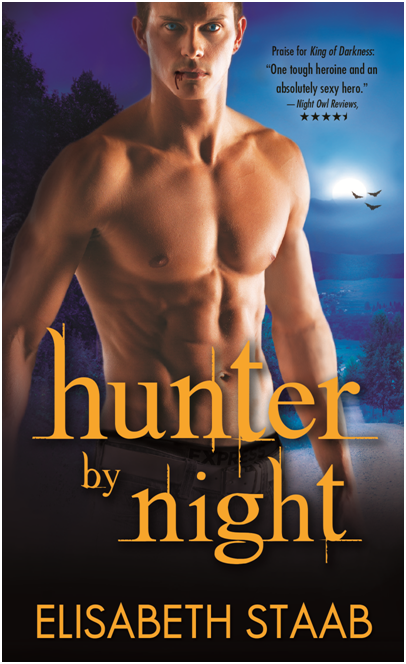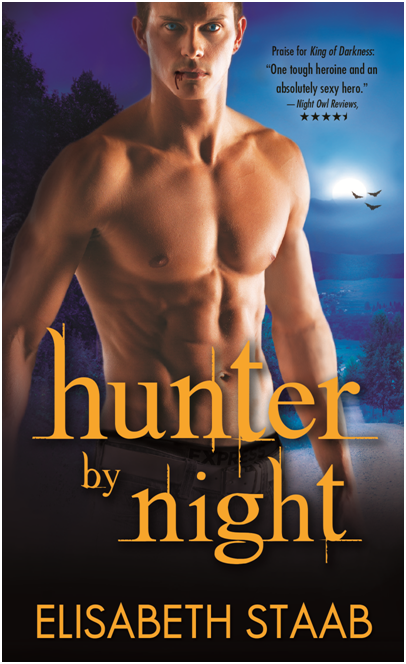 What are your picks for Best and Worst covers? See even more covers on ATUF's Pinterest boards.

---
Have a cover we should include in an upcoming post? Fill out our Cover Submit form