We have a full compliment of covers this week.  The haunting new cover for book three in the Mara Dyer series was universally applauded by our panel of "judges", but we were all over the map when it came to picking our bests.  Kristina went for the dizzying perspective of Francis Knight's BEFORE THE FALL and I couldn't resist the classic fantasy glamor of Robin Bridges's THE MORNING STAR.  My TBR list grew by leaps and bounds this week, did anything new catch your eye?
The Seven Year King (The Faerie Ring #3) by Kiki Hamilton
Expected publication: May 14th 2013 by Fair Wind Books
Source: Author's Blog
Covers in Series
A deadly sacrifice, a heartbreaking choice, an uncertain future…
"THE SEVEN YEAR KING will be released May 14th, 2013." – Kiki Hamilton
Abigail Says 
I'm generally not a fan of masquerade masks, but this one is especially off putting. There's a face, but no eyes. 
Julia Says 
The drawn quality of this image makes the cover extra eerie.  Creepy, but not particularly eye catching.
Kristina Says 
Such a beautiful mask! I love the black fabric feathering out of it.
Steelheart (Steelheart #1) by Brandon Sanderson
Expected publication: September 24th 2013 by Delacorte
Source: Pat's Fantasy Hotlist
Covers in Series
N/A
Ten years ago, Calamity came. It was a burst in the sky that gave ordinary men and women extraordinary powers. The awed public started calling them Epics.
But Epics are no friend of man. With incredible gifts came the desire to rule. And to rule man you must crush his wills.
Nobody fights the Epics… nobody but the Reckoners. A shadowy group of ordinary humans, they spend their lives studying Epics, finding their weaknesses, and then assassinating them.
And David wants in. He wants Steelheart—the Epic who is said to be invincible. The Epic who killed David's father. For years, like the Reckoners, David's been studying, and planning—and he has something they need. Not an object, but an experience.
He's seen Steelheart bleed. And he wants revenge.
No Author Comment Available.
Abigail Says 
This reminds me of Andrew Fukuda's original covers. The little sparks are a nice touch. 
Julia Says 
Definitely a post-apocalyptic vibe, but nothing too special.
Kristina Says 
Its okay but it doesn't really do anything for me.
Heavy Metal (Goddesses Rising #2) by Natalie J. Damschroder
Expected publication: July 30th 2013 by Entangled Select
Source: Wanton Thoughts and Wicked Scribes
Covers in Series
The world is not what Riley Kordek imagined. On the run from those who've targeted her, all Riley wants is a chance to figure out her new ability to bend metal's energy. When a hot guy who knows more than he should helps her escape her attackers, she thinks she might've found someone who can lead her to the answers she needs.
Three years ago, Sam Remington walked away from his employer and the woman he loved, and now, all he's looking to do is fill the gaping hole left behind. Except, when Sam takes Riley to the Society for Goddess Education and Defense, the stakes rise beyond what either of them could have imagined.
After being alone for so long, falling for Sam would be far too easy—and far too painful, once his old flame calls needing his help. Worse, Riley uncovers a plot with disastrous ramifications not only for herself, but for Sam and the people he loves—and potentially every goddess in the country.
No Author Comment Available.
Abigail Says 
Series-wise, this is confusing to me. The debut almost looked YA, whereas this is very PNR. 
Julia Says 
This cover has a much stronger paranormal romance angle than the first one, but that may fit the series.
Kristina Says 
Wow the title is more exciting then this cover….
Before the Fall (Rojan Dizon #2) by Francis Knight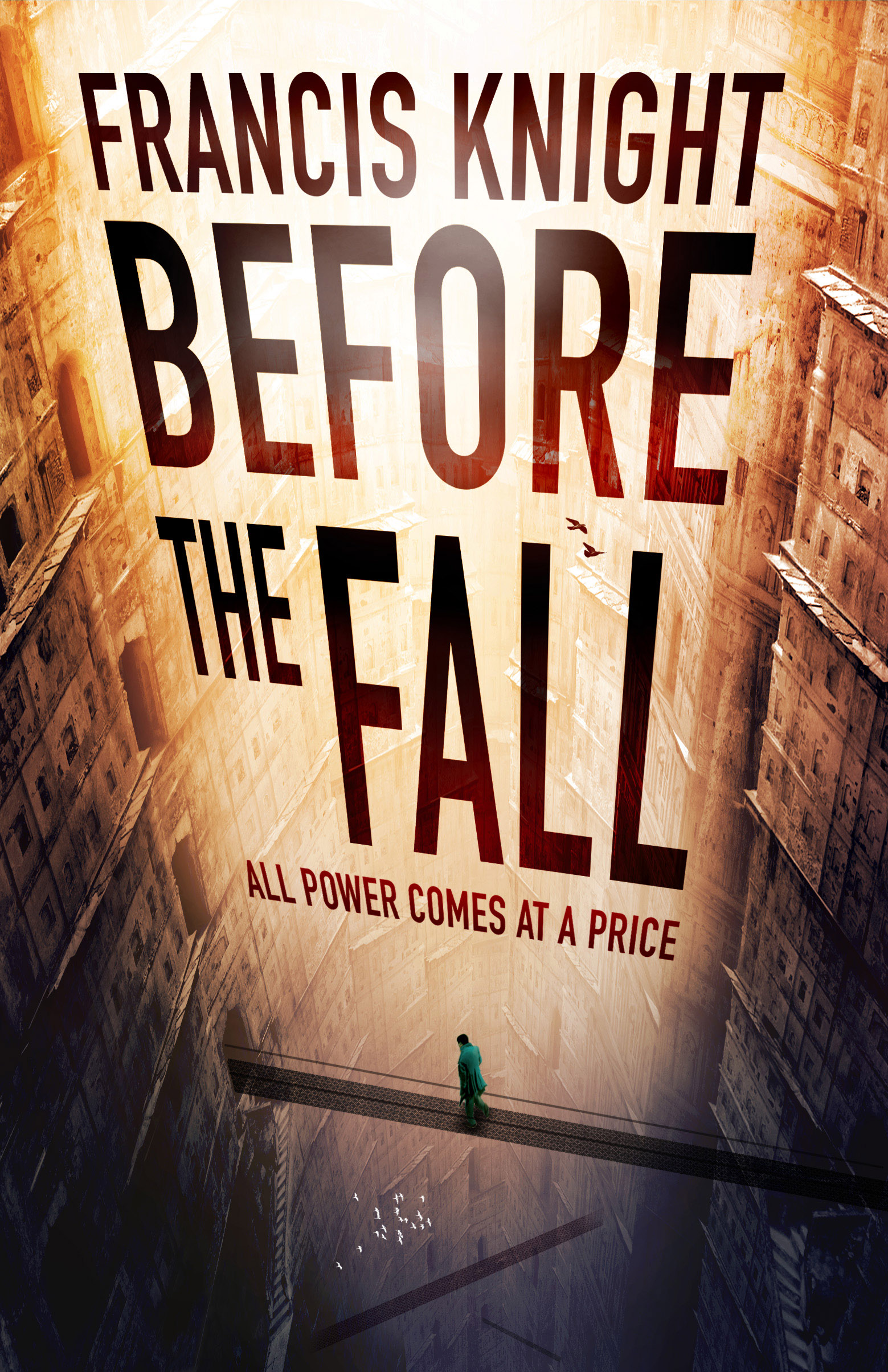 Expected publication: June 18th 2013 by Orbit
Source: Publisher's Site
Covers in Series
With the destruction of their main power source, the towering vertical city of Mahala is in crisis.
Downsiders are verging on a riot, and the mage Rojan Dizon is just trying to keep his head down and some power back to the city — whilst staying hopeful that he won't get executed for using his magic. Then things go from bad to worse when a Downsider and emerging mage is found murdered. It's a crime that divides all sides, and the result is mayhem.
But Rojan's worst nightmare is just around the corner. When he discovers the killer's identity, he's either going to be responsible for all-out anarchy, or for a war with Mahala's neighboring countries that no one is prepared for.
And there's nothing Rojan hates more than being responsible.
No Author Comment Available.
Abigail Says 
The debut is still my favorite, but these covers feel like you could fall into them.
Julia Says 
A gorgeous continuation for the series, the angle of this cover reminds me of Star Wars and Indiana Jones (in the best possible way).
Kristina Says 
I love the angle of looking down into this chasm. Also that title kind of reminds me of the fonts used on Fringe.
The Final Descent (The Monstrumologist #4) by Rick Yancey
Expected publication: September 10th 2013 by Simon & Schuster Books for Young Readers
Source: Goodreads
Covers in Series
No Description Available.
No Author Comment Available.
Abigail Says 
These covers are cohesive, but I've never been wowed by them. 
Julia Says 
Such gorgeous covers in this series, I love how the landscapes are almost connected when they're side by side.  Eerie and eye catching, perfect for these scary books.
Kristina Says 
I like the style used on these covers and the appearance of the birds helps give it a darker ominous tone.
The Morning Star (Katerina #3) by Robin Bridges
Expected publication: August 27th 2013 by Delacorte Books for Young Readers
Source: Tez Says
Covers in Series
St. Petersburg, Russia, 1890
Katerina Alexandrovna, Duchess of Oldenburg, wants to be known as a doctor, not a necromancer. But Tsar Alexander III forbids women to attend medical school; his interest in Katerina extends only to her ability to raise the dead. Twice now, Katerina has helped him by using her power to thwart the forces of darkness—vampires bent on resurrecting the lich tsar Konstantin Pavlovich so that he can take what he sees as his rightful place on the throne. Katerina thought she had bound Konstantin to the Greylands, the realm of the dead, but he has found a way out. Now he is searching for the Morning Star, a sword that will allow him to command a legion of supernatural warriors.
Katerina must find the sword before Konstantin does—and she must travel to Egypt to do so. Along the way, she puts up with unwanted attention from her former fiancé, the nefarious Prince Danilo, and struggles with her feelings for her true love, George Alexandrovich. But with the looming threat from Konstantin, Katerina's focus remains on the sword. Russia's fate will be determined by whoever wields the Morning Star—and delivers the final blow.
No Author Comment Available.
Abigail Says 
So regal. I love how these dresses are also so opulant. Very Anna Karenina. 
Julia Says 
This cover would have stopped me in my tracks in the bookstore, and the description guaranteed that I would take it home with me.  Pre-order, ching!
Kristina Says 
Very nice looking dress. I love the patterns
Dweller on the Threshold (Beri O'Dell #1) by Rinda Elliott
Expected publication: March 5th 2013 by Samhain Publishing, Ltd.
Source: Author's Blog
Covers in Series
N/A
No Description Available.
No Author Comment Available.
Abigail Says 
Seriously, what flew into her head and died? Why would they do that? 
Julia Says 
Erk, oh boy.  This cover is trying too hard (and failing pretty big).  Skunk hair, exposed garters, knife in hand… I'm not taking this heroine seriously.
Kristina Says 
Creepy. They could have done something else with the model because she doesn't look right…or is that the point?
Tempest Revealed (Tempest #3) by Tracy Deebs
Expected publication: June 4th 2013 by Walker Childrens
Source: Goodreads
Covers in Series
Half-mermaid Tempest Maguire is trying to have it all: fulfilling her duties as second-in-line to the merQueen Hailana while periodically returning home to the California coastline to be with her family and longtime boyfriend, Mark. Living under the sea and rebuilding Coral Straits is grueling work, while being back home reminds her of everyone she loves and misses. But when her old flame Kona arrives bearing news that Hailana has died and Tempest is now officially merQueen, she returns permanently to Coral Straits–even though it devastates her family and rips her apart from Mark. Once there, she discovers that an old enemy has resurfaced, hell-bent on taking over her throne…with or without her. As Tempest prepares for her final showdown against Tiamat and anyone who stands with her, she must decide what–and who–is really important to her. Because there will be few survivors in the ultimate sea battle that is brewing–and Tempest isn't sure she will be one of them.
No Author Comment Available.
Abigail Says 
I agree she looks like a 12 year old, but she's so lovely and etherial. I really love her expression. 
Julia Says 
Eek, did they change the cover model?  This girl looks way, way, WAY too young to have  any romantic interest, let alone a "longtime boyfriend". Creepy for anything but a children's book.
Kristina Says 
First, she looks soooo young! I love the tattoo on her back
Undercover Wolf (Alpha Force #6) by Linda O. Johnston
Expected publication: February 5th 2013 by Harlequin
Source: Author's Blog
Covers in Series
Danger and desire collide in a race against timeP.I. Quinn Parran's mission is simple: to join Alpha Force, a unique military team of shape-shifters, and use their new elixir to enhance his shape-shifting abilities. With the aid of Sergeant Kristine Norwood, each shifting experiment sparks something more volatile than any challenge he's ever encountered: a primal passion. And when Quinn's brother vanishes on his honeymoon and is suspected of murder, Quinn must join forces with Kristine to investigate.
With no choice but to go deep undercover as newlyweds, Kristine finds herself enjoying the charade a little too much. She is attracted to Quinn, but isn't about to get involved with a shape-shifter. Until their quest becomes more dangerous, and Kristine must put aside her doubts and put her full trust in Quinn….
No Author Comment Available.
Abigail Says 
Meh. 
Julia Says 
"Don't mind us, just hanging in the woods… on a bed of wolf pelts… sure hope the shape-shifters don't mind us laying on their flayed skins."  
Kristina Says 
ot very interesting and is that a fur pelt they are laying on? Hope its not a wolf pelt cause he'd be mad about that I bet. They also don't look like they are in the same cover and look completely disconnected from eachother.
A SEAL Wolf Christmas (Heart of the Wolf #12) by Terry Spear
Expected publication: October 2013
Source: Author's Blog
Covers in Series
Navy SEAL Bjornolf Jorgenson and undercover operative Anna Johnson have a rocky beginning at their first meeting all to do with pantyhose and tying her to a bed after some heavy-duty sparring, and him declaring she has mighty fine killer knees. Christmas is coming but thoughts of sugar plum fairies and kissing under the mistletoe isn't something these two gray werewolves have in mind when they're tasked to be the newlyweds preparing for Christmas while investigating a SEAL's murder at a Christmas Tree farm.
Neither care about Christmas, sharing gifts, and all the traditions that go along with the season since neither enjoyed the holiday while growing up. But as they battle each other as to what makes for the perfect newly married couple's first Christmas, they learn that a little Christmas cheer can become so much more, especially if they can take down a SEAL's killer before they become his next target.
No Author Comment Available.
Abigail Says 
I'm still laughing at Kristina's comment. But yeah, what didn't they throw on this cover ? 
Julia Says 
Anyone else think those transparent mountains look like eau de dude floating past the wolf's nose?  
Kristina Says 
Glad they added that Christmas tree or we might mistake this book for one of the other ones that don't occur at Christmas yet look exactly the same.
Enthralled by Lora Leigh, Alyssa Day, Meljean Brook, Lucy Monroe
Expected publication: July 2nd 2013 by Berkley Trade
Source: Author's Website
Covers in Series
N/A
They have the power to hold you spellbound, to captivate your senses, and to keep you forever in their control. Forever enthralled…
#1 New York Times bestselling author Lora Leigh returns to her sensual world of the Breeds…as one stubborn Breed meets her match, and can no longer deny her mate—or the fierce desires of her own heart.
New York Times bestselling author Alyssa Day introduces the League of the Black Swan…and the dangerous game one woman plays when her family's curse dooms her to kill the man she loves.
New York Times bestselling author Meljean Brook delivers a new story in her steam punk world of the Iron Seas…as a man who's lost everything returns home to find that not only is his marriage in jeopardy, but he must now fight air pirates who intend to steal his one remaining treasure—his wife.
And Lucy Monroe, national bestselling author of the Children of the Moon novels…unleashes the feral passions of a werewolf on the body, mind, and soul of his prey, his lover, his lifemate.
No Author Comment Available.
Abigail Says 
This image is all over the place so it has completely lost its impact for me. On the other hand, I do like that it compliments the previous anthology PRIMAL 
Julia Says 
It's Smelly Guy!  Drinking in the man-scent, one waft at a time. The placement of the title and the blurb does a good job of tying together two very separate images.
Kristina Says 
It looks like they just threw some images on here and said 'lets call it a day'. The images just need some better placement and connection with each other. 
The Last Grave: A Witch Hunt Novel (Witch Hunt #2) by Debbie Viguie
Expected publication: March 5th 2013 by Signet
Source: Author's Website
Covers in Series
Samantha Ryan—homicide detective by choice, witch hunter by necessity—has left Salem for San Francisco, hoping a move will help her forget the horrors of her past. But she's about to discover that witches tempted by the dark side are everywhere….

Samantha is doing whatever she can to forget her terrible childhood in a coven destroyed by its members' greed and lust for power. Now she's a San Francisco detective struggling to fight her own desire to turn to magic. But as she discovers, escaping who you are isn't easy.
Her latest case seems straightforward enough—the murder of a local historian named Winona Lightfoot. But strange clues take Samantha to the Santa Cruz Mountains, a place teeming with witches and black magic. As she works to uncover the connection between Winona and this coven, an earthquake rocks the Bay Area. That's when Samantha has a premonition: Something is coming. Something evil.
To survive—and save everyone around her—she will have to tackle her greatest fear, and hope she isn't the next one put into a deep, dark grave….
No Author Comment Available.
Abigail Says 
It's a little thriller-y generic, but the colors are nice 
Julia Says 
As a movie poster, I'd walk past without a second look.  As a book cover, I'd assume it was a thriller (title or no).
Kristina Says 
I agree that the color combination is nice but it does look more like the cover for a thriller novel
The Art of Stealing Time (Traveller #2) by Katie MacAlister
Expected publication: September 3rd 2013 by Signet
Source: Author's Website
Covers in Series
No Description Available.
No Author Comment Available.
Abigail Says 
Katie MacAlister gets the best covers..and that stepback with the lightning on their skin is gorgeous. Click the cover to view it. 
Julia Says 
Cover is "meh" but the stepback is lovely.  I understand why they kept the "dude's head" as continuity with the prior book, but I'd like it better if they'd gone with the couple picture for the cover.
Kristina Says 
*Sigh* I had to change my rating after clicking the cover to see the step back. Nice warm tones and the lightening on their skins is very cool.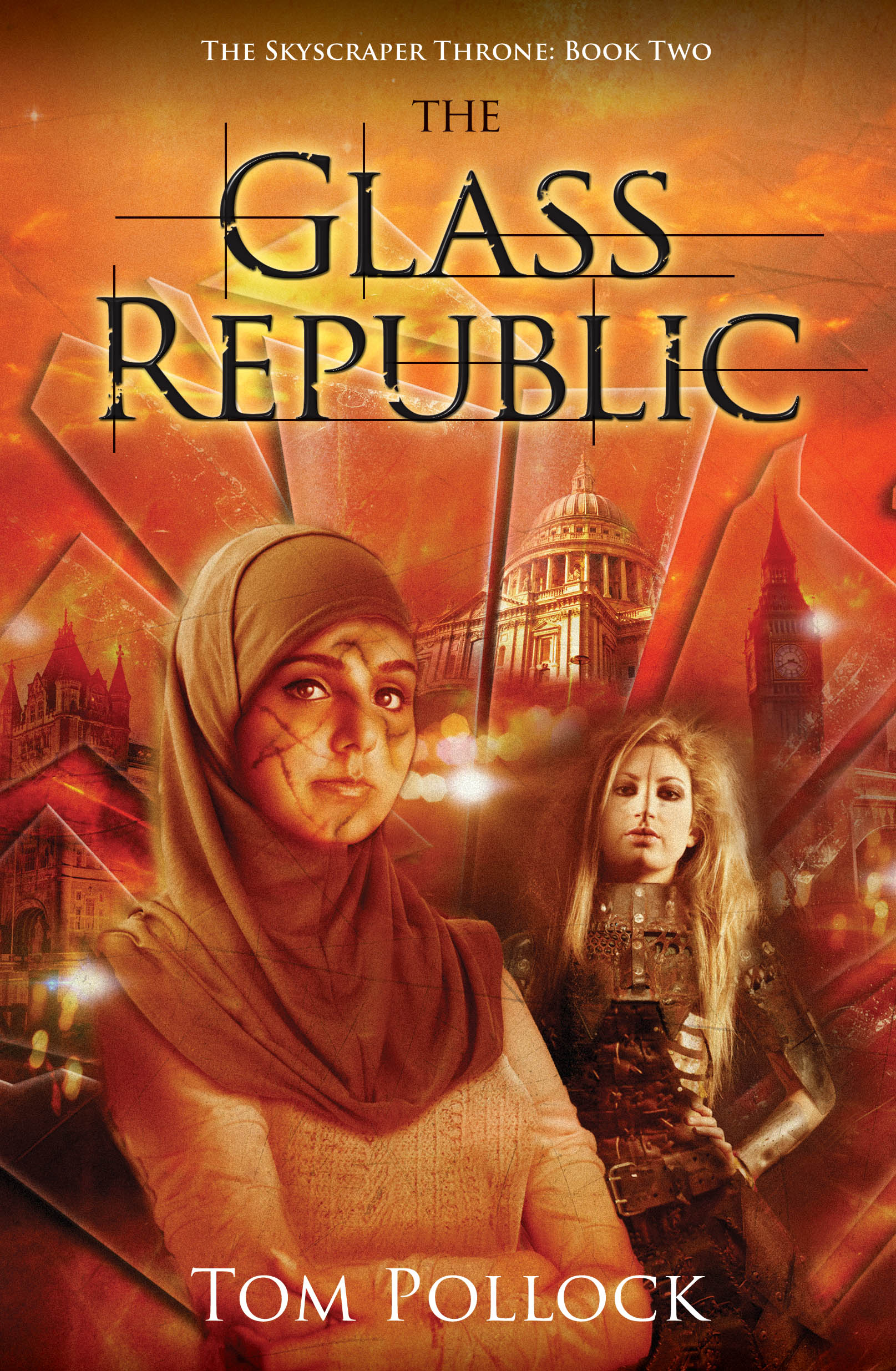 Expected publication: August 1st 2013 by Jo Fletcher Books
Source: The Book Smugglers
Covers in Series
Pen's life is all about secrets: the secret of the city's spirits, deities and monsters her best friend Beth discovered, living just beyond the notice of modern Londoners; the secret of how she got the intricate scars that disfigure her so cruelly – and the most closely guarded secret of all: Parva, her mirror-sister, forged from her reflections in a school bathroom mirror. Pen's reflected twin is the only girl who really understands her.
Then Parva is abducted and Pen makes a terrible bargain for the means to track her down. In London-Under-Glass looks are currency, and Pen's scars make her a rare and valuable commodity. But some in the reflected city will do anything to keep Pen from the secret of what happened to the sister who shared her face.
No Author Comment Available.
Abigail Says 
On my kindle I switched to the UK cover for the debut, looks like I'll be switching this one too.
Julia Says 
The angles of her scars match the light refracting through the title, very eye catching.  I like the old cover better for mysterious fantasy  
Kristina Says 
I like the UK version better. I am distracted by her scars which I guess isn't a bad thing. I think broken glass reflections can be hard to do or realize on covers.
Expected publication: August 20th 2013 by Del Rey
Source: Goodreads
Covers in Series
No Description Available.
No Author Comment Available.
Abigail Says 
I still don't love the ketchup red hair, but Nekro is one of my favorite cover artists and one look at this border explains why. 
Julia Says 
It's easy to recognize which series this cover goes with, but I'm thinking that hair clashes with that title color.  
Kristina Says 
I like the continuing of the theme/image from the previous book. It looks like a beautiful picture frame that she is hanging leaning out of. Oh and her hair color is amazing.
The Retribution of Mara Dyer (Mara Dyer #3) by Michelle Hodkin
Expected publication: October 22nd 2013 by Simon & Schuster Books for Young Readers
Source: EW.com
Covers in Series
No Description Available.
No Author Comment Available.
Abigail Says 
The covers for this series make my heart ache. Love this last one. 
Julia Says 
I'm glad they returned to the "coiled up" look of book one.  These covers have so much tension, I can't look away.
Kristina Says 
This is such a powerful image. Acutally all of the covers in this series are very powerful.

And our picks for Best & Worst covers of the week…
Best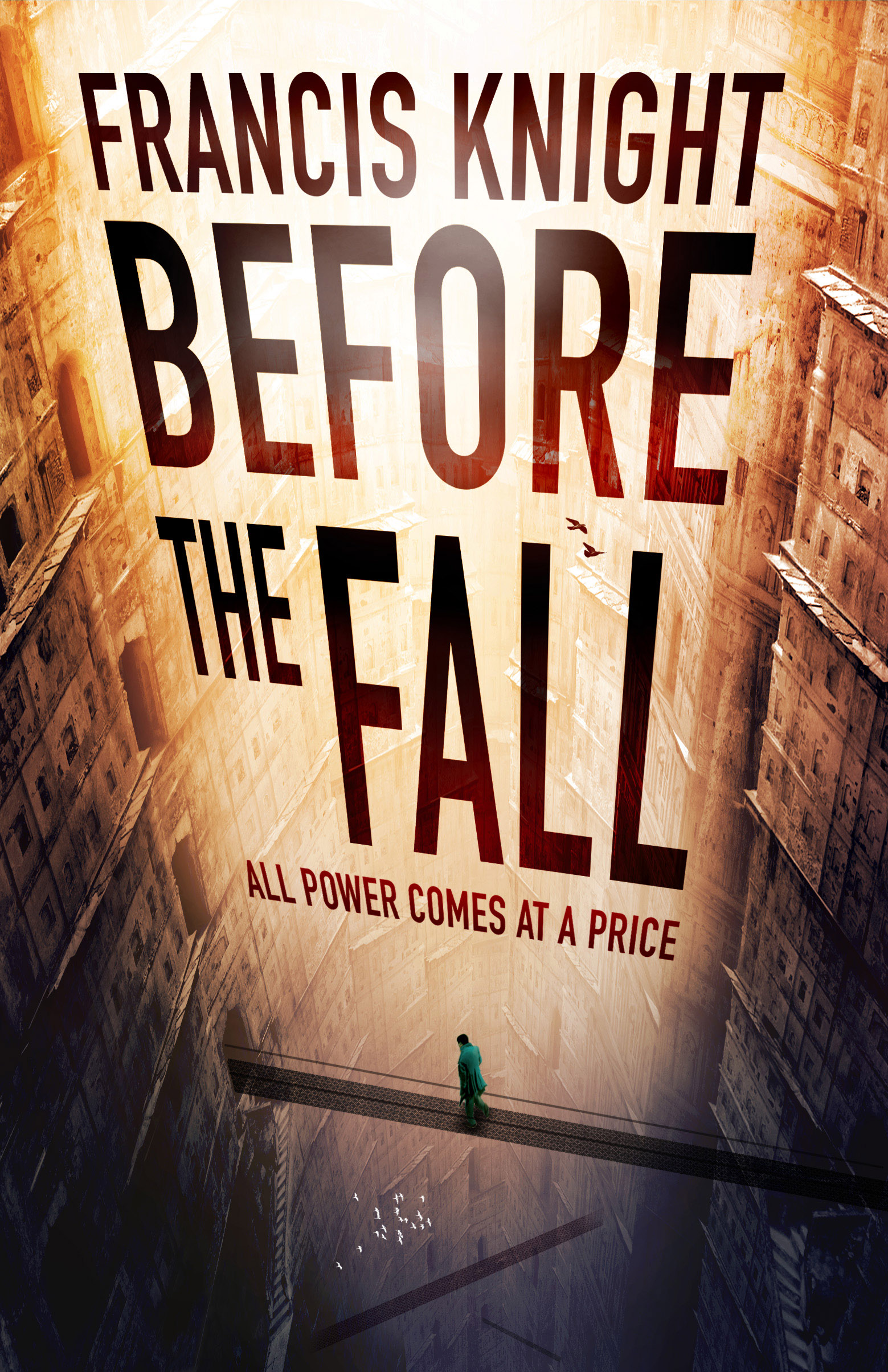 Worst
What are your picks for Best and Worst covers? See even more covers on ATUF's Pinterest boards.

---
Have a cover we should include in an upcoming post? Fill out our Cover Submit form