We are glad to welcome Beth Ciotta today to talk about HER SKY COWBOY, the first book in The Glorious Victorious Darcys series (November 6th 2012 by Signet).  Like steampunk? Check out the giveaway below to win the book and an eclectic steampunk pendent from 'The Pendent Emporium'.
The Spectacularly Unintentional Mash-Up
by
Beth Ciotta
I don't know how it happened exactly. It's not like I was tossing around new story ideas and thought, "Hey, you know what would be really cool?" I didn't envision a story that incorporated several different genres and sub-genres. Believe it or not, elements just kept trickling in naturally. I didn't stop to think I might be taking some, er, liberties with what was supposed to be a straight ahead steampunk romance. Sure, I was coloring outside the lines, but HER SKY COWBOY was still a romance novel.
I should've suspected I'd created a bit of a Frankenstein when the marketing department first categorized HER SKY COWBOY as 'Historical' (It does indeed take place in Victorian times, albeit an alternate version of the period) and then switched it to 'Paranormal'. That wasn't wholly accurate either but there is no in-house 'Steampunk' line and even that is subjective if you're a purist.
Then there were the questions I received for an interview with Publishers Weekly. This one in particular made me think about HER SKY COWBOY in a new way.
"You've thrown a lot of disparate elements–time travel, steamy romance, alternative history, diabolical plots, even a flying horse–into this novel.  Where are you going from here?"
Wow. I did incorporate all those things.  And more.
Victorian England, American Wild West, 1969, Alternative History, Steampunk, Time Travel, Paranormal, Romance.  An altered race with supernatural powers, cowboys, pirates, Leonardo da Vinci and a flying horse…. Like I said. It just happened.
It all started when a title popped into my head. The Glorious Victorious Darcys. I liked the ring of it. It screamed Victorian England, a quirky, adventurous family, and a global treasure hunt. The term Steampunk whispered in the back of my brain, inspiring a few fun images and scenes. But then I wondered how it was that my altered world came to be? I researched the Victorian period and came stumbling on cultural and social aspects that mirrored certain circumstances in the mid-to-late 1960s.  Something clicked! What if a group of fanatical peace activists traveled back in time, hoping to alter history in order to avoid specific atrocities?  What if they mucked it up and certain aspects of the two centuries melded?
The Victorian Age meets the Age of Aquarius.
And thus my world was born and a monster of a mash-up blossomed. At the heart of all this is a romance. I swear, at its core, the story is a romance! Still, suddenly I wasn't quite sure how to categorize the story most accurately. Until . . . I recently saw HER SKY COWBOY included in a list of recommended reads under the heading: Genre-Benders.
Ding, ding, ding!
Gadzooks! That's it!
Hello, my name is Beth Ciotta. My latest novel—HER SKY COWBOY—is a Genre-Bender, incorporating Steampunk and Romance, just to name just two. I hope you enjoy this spectacularly unintentional mash-up!
Storytelling comes naturally to award-winning author Beth Ciotta. Limiting herself to one sub-genre does not. Dubbed "fun and sexy" by Publisher's Weekly, Beth specializes in writing Romantic Comedy with a Twist of Suspense and is published in contemporary, historical, and paranormal romantic fiction. "I can't think of anything more fulfilling than writing stories where everyone (except the villain, of course) gets a happy ending!"
Beth lives in New Jersey with her husband, two zany dogs, and one crazy cat. Although writing takes up most of her time, she still performs occasionally as a singer, character actress, emcee, and storyteller. To support literacy, Beth also works at her local library.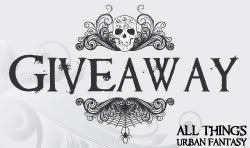 Giveaway provided by Signet
One copy of HER SKY COWBOY by Beth Ciotta & an eclectic steampunk pendent from 'The Pendent Emporium'.
Available on November 6, 2012 from Signet
Description:
Amelia Darcy has no interest in marrying well. Her heart belongs to the sky and the dirigibles of brass and steel that swoop over Victorian England. But when her father, an eccentric inventor, dies, the Darcy siblings are left with scrap metal—and not a penny to their names. Their only hope to save the family name and fortune is to embark on a contest to discover an invention of historical importance in honor of Queen Victoria. Armed with only her father's stories of a forgotten da Vinci workshop, a mechanically enhanced falcon, and an Italian cook, Amelia takes flight for Florence, Italy. But her quest is altered when her kitecycle crashes into the air ship of ex–Air Marshal—and scandalous dime novel hero—Tucker Gentry. Challenged by political unrest, a devious sky pirate, and their own sizzling attraction, Amelia and Tuck are dragged into an international conspiracy that could change the course of history…again.
Enter the giveaway via the widget below – US only

---
Interested in being a guest on All Things Urban Fantasy? Fill out our Guest Request Form