We are excited to have a festive visit from Shawntelle Madison on her blog tour for KEPT,  the second book in her Coveted paranormal romance series available November 27th 2012 by Ballantine Books.  Today she is giving us a list of excellent gifts for an avid Urban Fantasy reader!  There is a giveaway attached as well!

Shawntelle Madison's Top 10 Gifts for an Urban Fantasy Reader
As an urban fantasy reader myself, there are certain things I'd love to have, or do, on this list. By no can I say these kinds of gifts would be ever available, but if you have a spouse or significant other, you'd make their millennium if you got them one of the ten items below.
Shawntelle Madison
Shawntelle loves to write stories where something mysterious always happens. Her stories unfold in either a magical place or she drop kicks her heroine and hero into the mix of crazy magical circumstances. Her characters have been swimming around in her head for the longest of time, but its only recently that she has given into their demands and wrote down their adventures.
Why paranormal? Well, every time she thinks about writing something straight forward she gets caught in the what-if exercise. What if her hero was a werewolf or if her heroine was a nymph? How far could she go down the rabbit hole and not sound crazy? (Yet still be somewhat believable?)
Writing is one of her first loves, besides web development. She is a die hard geek who earned her undergraduate degree in Math from Iowa State University. (She even almost finished a degree in Russian Studies.)
As far as memberships, she's a member of Science Fiction & Fantasy Writers of America (SFWA) and Romance Writers of America (RWA).
She currently lives in Missouri with her husband and children (the Den of Evil).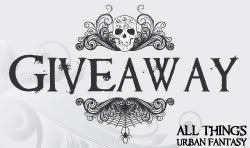 Giveaway provided by Ballantine Books
One copy of KEPT by Shawntelle Madison
Available on November 27, 2012 from Ballantine Books
Description:
Fresh from defending her pack in battle, Natalya Stravinsky, a whip-smart werewolf with a lovable neurotic streak, wants a little rest and relaxation. Once an outcast, she's now eager to rejoin the ranks of her New Jersey pack, and has even gotten a handle on her obsessive urge to hoard holiday ornaments. Yet Nat barely has time to revel in her progress before the next crisis comes howling at her door.
Nat's father has suddenly gone missing, captured by the Russian werewolf mafia. And as Nat steps up to save her dad from a mob boss's deadly game, two men step in to play another round for her heart: her gorgeous alpha ex-boyfriend, Thorn, and her new flame, the sweetly sensitive wizard Nick. With her life growing more harried by the minute, Nat must stay cool, calm, and collected . . . or else risk losing everything.
Enter the giveaway via the widget below Open Internationally

---
Interested in being a guest on All Things Urban Fantasy? Fill out our Guest Request Form
About the author