Today we are welcoming  Steve Bein who is here to talk about how to write historical fiction.  His novel, DAUGHTER OF THE SWORD, The Fated Blades #1 (published on October 2, 2012 from Roc Trade), blends modern and historical time periods to tell the story of a Japaneses detective and her involvement with three legendary swords.  In her review, Abigail described it as a, "a gritty and compelling police procedural…the writing is lush and evocative, and the characters are broken and heroic in turn."  Check out the widget below to win your own copy of DAUGHTER OF THE SWORD.
How to write historical fiction without being a history major
by
Steve Bein
I always considered myself an indifferent student of history.  It's ironic, then, that I should find myself writing historical fiction.
When I was a student, memorizing a bunch of names and dates wasn't really my thing, mostly because I couldn't see why they were important.  Finding the whys of things led me to be a philosophy major instead, and it was probably a decade after I took my last history class that I understood that history and philosophy are in the same business: the business of making arguments.  Now that I get it, I like history, and I like to joke that the difference between historians and philosophers is that philosophers are unburdened by data.
They say you're supposed to write what you know.  I think that's good advice, but it doesn't leave much room for the kind of fiction I'm interested in.  I can't help it: I think samurai are cool.  But nobody knows what it was like to be a samurai.  Sure, we've got lots of records about medieval life, and more books on the subject than you could ever read in a lifetime, but what the historian needs to know about a period is so much different than what the writer needs to know.  The writer has to be able to put readers in that world, and to know exactly how characters feel about their world.  The historian only has to make an argument; the writer has to transport the reader to another reality.
It's the details that make characters come alive, that transform settings into inhabitable places full of sound and scent and color.  When you're writing historical fiction, you've got to become an amateur historian in order to collect the details.  And there lies the problem for someone like me, someone who enjoys history but isn't reckoned an expert.  I have to find ways to cheat.
I never would have guessed how important art history books would be.  Anything that can give you insight into material culture is invaluable.  I felt I needed to know what a samurai's kimono looked like, what his sandals must have felt like, what else he'd put on when it got cold or rainy.  So I went to museums and galleries to see those things on display.  When I couldn't do that, I found the right books in art and art history, and on top of those, I'm really fortunate that a lot of directors have taken great care in getting the details right in their samurai movies.
Wait.  I'm not fortunate because of that.  Those movies were a big reason why I set my stories in Japan in the first place.  Daughter of the Sword is full of allusions to classics like Lone Wolf and Cub and Zatoichi: The Blind Swordsman.  It was visiting a Japanese castle at night, and trying to climb the wall, that made me want to write a ninja story like Only a Shadow in the first place.  (Sorry, security guards!  I really did climb the walls of Hiroshima Castle.  Now that I've confessed to it, I find myself hoping there's a statute of limitations on that.)
So I guess my advice for writing historical fiction is to love your story so much that you're happy to obsess over it.  Visit historical recreations if you can find them.  Read a whole hell of a lot.  Watch the right movies, visit the right exhibitions, talk to the right people, practice the right kinds of Google-fu.  Immerse yourself in the books, the images, the language, the culture, even the cuisine.  Love your story enough to enjoy the research—to treat it like play.  Once you're having fun with it, the research is easy.
Steve Bein (pronounced "Bine") is an author, philosopher, professor, climber, photographer, translator, and world traveler. His short fiction has appeared in Asimov's, Interzone, Writers of the Future, and in international translation. Daughter of the Sword, his first novel, is already being met with critical acclaim and is due out this October.
Steve was born in Oak Park, Illinois, a near west suburb of Chicago. His first career as a perpetual student took him to universities in Illinois, Germany, Japan, and Hawai'i. That all culminated in a PhD in philosophy from the University of Hawai'i at Mānoa. Today Steve is a visiting professor of Asian philosophy and Asian history at the State University of New York at Geneseo, where he also teaches courses in philosophy and science fiction.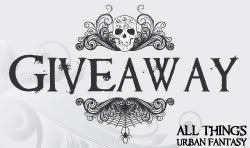 Giveaway provided by Roc Trade
One copy of DAUGHTER OF THE SWORD by Steve Bein
Available on October 2, 2012 from Roc Trade
Description:
Mariko Oshiro is not your average Tokyo cop. As the only female detective in the city's most elite police unit, she has to fight for every ounce of respect, especially from her new boss. While she wants to track down a rumored cocaine shipment, he gives her the least promising case possible. But the case—the attempted theft of an old samurai sword—proves more dangerous than anyone on the force could have imagined.
The owner of the sword, Professor Yasuo Yamada, says it was crafted by the legendary Master Inazuma, a sword smith whose blades are rumored to have magical qualities. The man trying to steal it already owns another Inazuma—one whose deadly power eventually comes to control all who wield it. Or so says Yamada, and though he has studied swords and swordsmanship all his life, Mariko isn't convinced.
But Mariko's skepticism hardly matters. Her investigation has put her on a collision course with a curse centuries old and as bloodthirsty as ever. She is only the latest in a long line of warriors and soldiers to confront this power, and even the sword she learns to wield could turn against her.
Enter the giveaway via the widget below US only

---
Interested in being a guest on All Things Urban Fantasy? Fill out our Guest Request Form