A big welcome to Alex Hughes author of the new Mindspace Investigations urban fantasy series debuting with CLEAN (published on September 4, 2012 from Roc). You can read Abigail's review HERE.  If you are a fan of Jim Butcher's The Dresden Files, this is a series you won't want to miss.  Even better, Alex is giving away a signed copy.  See details below.
Alex Huges' Top 10 Things She's Done For Research in the Mindspace Investigations World
I recently got a question from the audience while at a panel at DragonCon. Someone wanted to know what kind of research I had done for the book, and that got me thinking. I started pulling out old research notes, and realized I had done a lot more work over the years than I had remembered. Here's what I got.
10
Far too many hours of cop shows
I'd be a liar if I claimed most of the early research for the mystery part of the book wasn't cop shows. We watched police procedurals together as a family since I was a kid, and even as an adult I was watching at least two a week consistently. After awhile all that information started to sink in –  especially the stuff that made it to two or three episodes of several different shows.
9

Did research to verify (or disprove) things I saw on CSI
In my history classes they actually taught us to use fiction of a particular time period as a portal into the culture and facts of the day – but also to verify things with independent sources. So, when I got into shows like CSI more deeply, or if I wanted to use something from it, I went and did research to verify my facts. It turns out that – if you're careful about what you use and realistic about budgets – CSI isn't actually all that inaccurate. This is good, because it was an important early research source J
8

Read widely about neuroscience, the brain and behavior
Meanwhile, I was on this kick where I was reading Oliver Sacks, books about brain surgeons and brain injuries, and a lot of great studies on the brain and behavior. It was cool. It was interesting. And one day, out of the blue, I thought, why not use some of these details in the book I was working on?
7

Took physics class
Turns out that as an adult one of the most important classes I ever took in high school was Physics with a brilliant teacher by the name of Dr. Clark. Not necessarily for the content of the class – although the crash test dummy videos he made us watch were bracing – but because of the way he taught us to think about science and the world. It's from his discussions on the Inverse Square Law and three-dimensional vectors (and why you care) that I started building ideas about how Mindspace would really work.
6

Re-walked the city of Decatur with camera in hand and map in fist
I lived in Decatur for years, but by the time I got to the final revision of Clean I'd been away a long time. So I went back – with camera and map in hand – to refamiliarize myself with where everything was. I also found the parking lot where I had always planned the future police station to be was two streets over from where I remembered.
5

Interviewed college friends and friends of friends from racial and cultural backgrounds different than my own
I've always loved culture and figuring out where people come from and the influences that have shaped their lives. We all have a story, and I love to talk to people about theirs. For this series, though, I've tried to go find someone from a background very similar to several characters and asked questions. I'm sure I don't always do it perfectly, but I'd like to present characters in a way that's true to life and influenced by their backgrounds.
4

Interviewed a senior AA sponsor
I ended up doing several hours of interviews over time with a friend of my dad's who was an AA sponsor who had helped literally dozens of alcoholic guys turn their lives around. He had some great insights to share, advice to deliver, and details to correct about my work. One of the wisest men I've ever met, and I miss him terribly. (He died this year of cancer.)
3

Attended open co-ed Twelve Steps Meeting
Through my conversations with this senior sponsor, I eventually got to the point where he would take me with him to a meeting and introduce me around. I heard things there that made my characters – and me – grow.
2

Interviewed retired Atlanta patrolman
I also had the opportunity to interview a retired Atlanta patrolman, who talked about being a cop on patrol in the 1970s in Atlanta. He had amazing stories and details to share.
1

Attended Writer's Police Academy
This week I also had the opportunity to attend the Writer's Police Academy in North Carolina, where I learned more about the realities of crime and policework than I ever would have known how to ask. Already I can feel new ideas and stories emerging. The highlight of the weekend was Dee, a female sherriff's office law enforcement professional and former Marine who both charmed us with niceness and taught us how to blow out an attacker's eardrums and crack ribs with a knee while yelling like a crazy person. I want to be Dee when I grow up!
I realize going back through this list that I came up with initial ideas from my existing knowledge and then figured out what I needed to know from there. I'm extremely grateful to the many people and professionals who've shared their time and expertise with me, and I look forward to a lot more stories!
 Alex Hughes was born in Savannah, GA and moved to the south Atlanta area when she was eight years old. Shortly thereafter, her grandfather handed her a copy of Anne McCaffrey's Dragonrider series, and a lifelong obsession with scifi was born.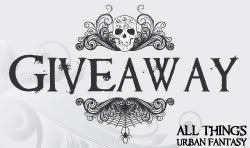 Giveaway provided by AlexHughes
One signed copy of CLEAN by Alex Hughes
Available on September 4, 2012 from Roc
Description:
A RUTHLESS KILLER—OUT OF SIGHT, OUT OF MIND I used to work for the Telepath's Guild before they kicked me out for a drug habit that wasn't entirely my fault. Now I work for the cops, helping Homicide Detective Isabella Cherabino put killers behind bars. My ability to get inside the twisted minds of suspects makes me the best interrogator in the department. But the normals keep me on a short leash. When the Tech Wars ripped the world apart, the Guild stepped up to save it. But they had to get scary to do it—real scary. Now the cops don't trust the telepaths, the Guild doesn't trust me, a serial killer is stalking the city—and I'm aching for a fix. But I need to solve this case. Fast. I've just had a vision of the future: I'm the next to die.
Read an excerpt | Read our review
Enter the giveaway via the widget below – Open 

US only
---
Interested in being a guest on All Things Urban Fantasy? Fill out our Guest Request Form