A big welcome to Alex Hughes author of the new Mindspace Investigations urban fantasy series debuting with CLEAN (published on September 4, 2012 from Roc). You can read Abigail's review HERE.  If you are a fan of Jim Butcher's The Dresden Files, this is a series you won't want to miss.  Even better, Alex is giving away a signed copy.  See details below.
Alex Huges' Top 10 Things She's Done For Research in the Mindspace Investigations World
I recently got a question from the audience while at a panel at DragonCon. Someone wanted to know what kind of research I had done for the book, and that got me thinking. I started pulling out old research notes, and realized I had done a lot more work over the years than I had remembered. Here's what I got.
I realize going back through this list that I came up with initial ideas from my existing knowledge and then figured out what I needed to know from there. I'm extremely grateful to the many people and professionals who've shared their time and expertise with me, and I look forward to a lot more stories!
Alex Hughes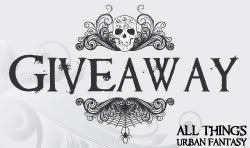 Giveaway provided by AlexHughes
One signed copy of CLEAN by Alex Hughes
Available on September 4, 2012 from Roc
Description:
A RUTHLESS KILLER—OUT OF SIGHT, OUT OF MIND I used to work for the Telepath's Guild before they kicked me out for a drug habit that wasn't entirely my fault. Now I work for the cops, helping Homicide Detective Isabella Cherabino put killers behind bars. My ability to get inside the twisted minds of suspects makes me the best interrogator in the department. But the normals keep me on a short leash. When the Tech Wars ripped the world apart, the Guild stepped up to save it. But they had to get scary to do it—real scary. Now the cops don't trust the telepaths, the Guild doesn't trust me, a serial killer is stalking the city—and I'm aching for a fix. But I need to solve this case. Fast. I've just had a vision of the future: I'm the next to die.
Read an excerpt | Read our review
Enter the giveaway via the widget below – Open 

US only
---
Interested in being a guest on All Things Urban Fantasy? Fill out our Guest Request Form
About the author