It's the last day of the month which means it's time to check out what we're going to be reading next month in: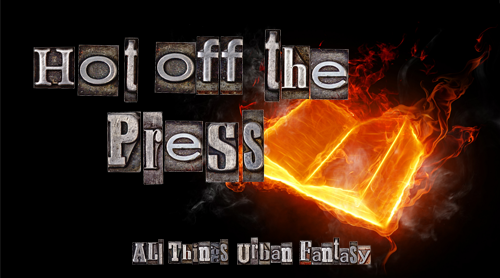 Want to know what titles came out in previous months? View all the previous Hot Off The Press posts
October is a killer month for hotly anticipated releases.  We've got ICED, Karen Marie Moning's first Fever spinoff, Kresly Cole is branching out into YA with POISON PRINCESS, and FINALE, Becca Fizpatrick's final book in her Hush Hush series.  We've got scads of reviews this month along with some awesome upcoming guests and giveaways.  Want to know which titles we are most anticipating? Check out our picks below!  Which titles are you dying to read?
—————————————–
*Release dates are subject to change.  Click '+ Description' to reveal the full description. Please visit our Titles Received For Review page to see which of these titles will be reviewed this month.
52 Adult Titles Releasing in October
PHANTOM SHADOWS

(Immortal Guardians, #3)
by Dianne Duvall

Paperback, 320 pages

Expected publication: October 1st 2012 by Zebra

ISBN

1420118633 (ISBN13: 9781420118636)

Dr. Melanie Lipton is no stranger to the supernatural.
She knows immortals better than they know themselves, right down to their stubborn little genes. So although a handsome rogue immortal seems suspicious to her colleagues, Sebastien Newcombe intrigues Melanie. His history is checkered, his scars are impressive, and his ideas are daring. But it's not his ideas that have Melanie fighting off surges of desire . . .

Bastien is used to being the bad guy. In fact, he can't remember the last time he had an ally he could trust. But Melanie is different – and under her calm, professional exterior he senses a passion beyond anything in his centuries of experience. Giving in to temptation is out of the question – he can't put her in danger. But she isn't asking him . . .

 

SAVAGE HUNGER

(Heart of the Jaguar, #1)
by Terry Spear

Mass Market Paperback, 352 pages

Expected publication: October 1st 2012 by Sourcebooks Casablanca

ISBN

1402266928 (ISBN13: 9781402266928)

In the heat of the jungle, jaguars are clawed, dangerous, and hungry for love. With hopes of overcoming night terrors and thanking the man who saved her life, Kathleen McKnight returns to the Amazon. A jaguar at heart, Connor Anderson doesn't just protect her, but wants to claim her for his own.

 

SHADOWBORN

(Lila Gray, #2)
by Jocelyn Adams

Expected publication: October 1st 2012 by J. Taylor Publishing

Intended audience: 18+, strong language, adult themes, some violence.

Why me?

That's the question Lila Gray asks every time yet another bad guy tries to destroy the earth, and she learns she's the only one who can stop it. Once again, something's on the prowl, leaving hundreds of comatose, soulless victims in its wake.

Couldn't the deadliest assassins of the Otherworld go after someone else instead of the brand new Queen of the Seelie? One who still hasn't adapted to her new role.

Lila would ask Liam Kane, King of the Unseelie, for advice, but something's off with him, too. He's holding back. In some way. About some thing. In fact, he refuses to tell her what's going on.

The truth holds Lila back from the greatness of her role—the people she was born to lead—the man who she desperately loves—and the solution to the latest war raging around her.

To find the answers, she'll need to fight through her own darkness and embark on a journey through her psyche.

If she doesn't succeed, the Shadowborn will claim not only her world, but her soul.

 

ALPHA AND OMEGA: CRY WOLF

(Alpha and Omega Graphic Novel, Vol.1)
by Patricia Briggs, David Lawrence, Todd Herman (Illustrator), Jenny Frison (Illustrator)

Hardcover, Graphic Novel, 128 pages

Expected publication: October 2nd 2012 by InkLit(first published 2009)

The long-awaited collection-the first four issues of the graphic novel adaptation of the #1 "New York Times" bestselling author's novel "Cry Wolf"
"Cry Wolf" is Patricia Briggs' "New York Times" bestselling novel about the werewolves Charles Cornick and Anna Latham. Now, these characters come alive in full-color graphic novels.
Anne never knew werewolves existed, until the night she survived a violent attack…and became one herself. After three years at the bottom of the pack she's learned to keep her head down and never, ever trust dominant males.
Then Charles Cornick-the son of the leader of the North American werewolves-came into her life. He insists that not only is Anne his mate, but she is also a rare and valued Omega wolf. And Anna may be the key to stopping a rogue werewolf that threatens the entire pack.

This is a re-issue of Ace's compilation of the Dynamite Entertainment Cry Wolf graphic series. It contains new artwork and a never-before published version of issue #1. It is NOT identical to the Ace edition though it does have the same ISBN.

 

DARK CURRENTS

(Agent of Hel, #1)
by Jaqueline Carey

Hardcover, 368 pages

Expected publication: October 2nd 2012 by Roc Hardcover

ISBN

0451464788 (ISBN13: 9780451464781)

Jacqueline Carey, New York Times bestselling author of the acclaimed Kushiel's Legacy novels, presents an all-new world featuring a woman caught between the normal and paranormal worlds, while enforcing order in both. Introducing Daisy Johanssen, reluctant hell-spawn…

The Midwestern resort town of Pemkowet boasts a diverse population: eccentric locals, wealthy summer people, and tourists by the busload; not to mention fairies, sprites, vampires, naiads, ogres and a whole host of eldritch folk, presided over by Hel, a reclusive Norse goddess.

To Daisy Johanssen, fathered by an incubus and raised by a single mother, it's home. And as Hel's enforcer and the designated liaison to the Pemkowet Police Department, it's up to her to ensure relations between the mundane and eldritch communities run smoothly.

But when a young man from a nearby college drowns—and signs point to eldritch involvement—the town's booming paranormal tourism trade is at stake. Teamed up with her childhood crush, Officer Cody Fairfax, a sexy werewolf on the down-low, Daisy must solve the crime—and keep a tight rein on the darker side of her nature. For if she's ever tempted to invoke her demonic birthright, it could accidentally unleash nothing less than Armageddon.

 

DARK STORM

(Dark, #23)
by Christine Feehan

Hardcover, 384 pages, Berkley Hardcover (October 2, 2012)
ISBN-10:0425255808,
ISBN-13: 978-0425255803

Return to the seductive world of Christine Feehan's New York Times bestselling Carpathian novels as roiling passions collide in a perfect storm of dangerous desire that only a precious few can hope to outrun . . .

Awakening after all this time in a world of absolute darkness and oppressive heat, Dax wonders in how many ways the world above must have changed. But it is how he has changed that fills him with dread and loathing. Buried alive for hundreds of years in a volcano in the Carpathian Mountains, Dax fears that he has become the full-fledged abomination that every Carpathian male fears, a victim of the insidious evil that has crept relentlessly into his mind and body over the centuries. But there are some things that never change.

His name is Mitro, the vampire Dax had hunted all these long centuries. Second in command to the prince of the Carpathian people he is the epitome of everything malevolent, and perpetrator of one of the most shocking killing sprees known to man – and beast. Even his friends and family weren't safe from Mitro's bloodlust. Neither was Mitro's lifemate, Arabejila, an extraordinary woman with extraordinary gifts. But now that Dax has re-emerged, so too has Mitro. The ultimate battle between good and evil has been re-engaged. Between Dax and Mitro, a violent game has begun – one that has marked Riley Parker, the last descendent of Arabejila, as the reward.

 

DAUGHTER OF THE SWORD

(Fated Blades, #1)
by Steve Bein

Paperback, 1st Edition, 480 pages

Expected publication: October 2nd 2012 by Roc Trade

ISBN

045146477X (ISBN13: 9780451464774)

Mariko Oshiro is not your average Tokyo cop. As the only female detective in the city's most elite police unit, she has to fight for every ounce of respect, especially from her new boss. While she wants to track down a rumored cocaine shipment, he gives her the least promising case possible. But the case—the attempted theft of an old samurai sword—proves more dangerous than anyone on the force could have imagined.

The owner of the sword, Professor Yasuo Yamada, says it was crafted by the legendary Master Inazuma, a sword smith whose blades are rumored to have magical qualities. The man trying to steal it already owns another Inazuma—one whose deadly power eventually comes to control all who wield it. Or so says Yamada, and though he has studied swords and swordsmanship all his life, Mariko isn't convinced.

But Mariko's skepticism hardly matters. Her investigation has put her on a collision course with a curse centuries old and as bloodthirsty as ever. She is only the latest in a long line of warriors and soldiers to confront this power, and even the sword she learns to wield could turn against her.

DEATH'S RIVAL

(Jane Yellowrock, #5)
by Faith Hunter

Paperback, 336 pages

Expected publication: October 2nd 2012 by Roc

ISBN

0451464850 (ISBN13: 9780451464859)

Jane Yellowrock is a shapeshifting skinwalker you don't want to cross—especially if you're one of the undead…


For a vampire killer like Jane, having Leo Pellisier as a boss took some getting used to. But now, someone is out to take his place as Master Vampire of the city of New Orleans, and is not afraid to go through Jane to do it. After an attack that's tantamount to a war declaration, Leo knows his rival is both powerful and vicious, but Leo's not about to run scared. After all, he has Jane. But then, a plague strikes, one that takes down vampires and makes their masters easy prey.

Now, to uncover the identity of the vamp who wants Leo's territory, and to find the cause of the vamp-plague, Jane will have to go to extremes…and maybe even to war.

 

EDGE OF OBLIVION

(Night Prowler, #2)
by J.T. Geissinger

Paperback, 380 pages

Expected publication: October 2nd 2012 by Montlake Romance

In a dark underground cell, Morgan Montgomery waits to die. A member of the Ikati, an ancient tribe of shape-shifters, Morgan stands convicted of treason. And Ikati law clearly spells out her fate: death to all who dare betray.

But there is a glimmer of hope. Thanks to her friendship with Jenna, the new queen of the Ikati, Morgan has one last chance to prove her loyalty. She must discover and infiltrate the headquarters of the Expurgari, the Ikati's ancient enemy, so they can be destroyed once and for all. The catch? She has only a fortnight to complete her mission and will be accompanied by Xander Luna, the tribe's most feared enforcer. If Morgan fails, her life is forfeit. Because Xander is as lethal as he is loyal, and no one—not even this beautiful, passionate renegade—will distract him from his mission. But as the pair races across Europe into the heart of Italy, the attraction blooming between them becomes undeniable. Suddenly more than justice is at stake: so is love.

Sensual, thrilling, and action-packed, Edge of Oblivion will enthrall readers with nail-biting suspense and heart-pounding passion.

 

EMBER'S KISS

(Dragonfire, #8)
by Deborah Cooke

Paperback, 416 pages

Expected publication: October 2nd 2012 by Signet Eclipse

ISBN

0451238257 (ISBN13: 9780451238252)

A DRAGONFIRE NOVEL

For centuries, the shape-shifting dragon warriors known as the Pyr have hidden themselves from mankind, defending the earth's treasures in secrecy. But as the final reckoning with the Slayers—who are determined to eradicate both humans and the Pyr who protect them—heats up, even the most ancient secrets will be revealed.…

Brandon Merrick is determined to banish his shifter nature forever. The charismatic tattooed surfer is on the cusp of the ultimate challenge—to prove himself on the whitecaps of Hawaii and secure his future as a pro surfer. But his dragon isn't prepared to be tamed so easily….

One look at marine biologist Liz Barrett ignites the spark of a firestorm: Liz is his destined mate and his chance for happiness. While Brandon sees their first night together as just the beginning, his dragon seizes the upper hand. Awakening in the company of a raging dragon challenges Liz's ability to believe her own eyes. Can Brandon accept his inner beast in time to make it work with Liz?

Neither one realizes Brandon is caught in an ancient Slayer's scheme to enslave him. When the deadly plot ignites, the very island will be at risk…and Brandon and his mate could be the ultimate sacrifice.

 

FURY'S KISS

(Dorina Basarab, #3)
by Karen Chance

Mass Market Paperback, 544 pages

Expected publication: October 2nd 2012 by Penguin

ISBN

0451413237 (ISBN13: 9780451413239)

Dorina Basarab is a dhampir—half-human, half-vampire. Subject to uncontrollable rages, most dhampirs live very short, very violent lives. But so far, Dory has managed to maintain her sanity by unleashing her anger on those demons and vampires who deserve killing…

Dory is used to fighting hard and nasty. So when she wakes up in a strange scientific lab with a strange man standing over her, her first instinct is to take his head off. Luckily, the man is actually the master vampire Louis-Cesare, so he's not an easy kill.

It turns out that Dory had been working with a Vampire Senate task force on the smuggling of magical items and weaponry out of Faerie when she was captured and brought to the lab. But when Louis-Cesare rescues her, she has no memory of what happened to her.

To find out what was done to her—and who is behind it—Dory will have to face off with fallen angels, the maddest of mad scientists, and a new breed of vampires that are far worse than undead….

 

GHOSTS OF MEMORIES

(Vampire Memories, #5)
by Barb Hendee

Paperback, 1st Edition

Expected publication: October 2nd 2012 by Roc

With her vampire protector Philip Branté and their human companion Wade Sheffield, a former police psychologist, Eleisha Clevon searches the world for isolated vampires—and offers them sanctuary. She wants to provide a home where she can teach them to follow the Four Laws that will protect them and their kind.

But not all vampires want to live by anyone's rules but their own. Christian Lefevre has been posing a psychic, catering to the upper crust of Seattle society by making contact with their dead loved ones—and leaving his clients faint and weak after each encounter. Now Eleisha must confront the most deadly predator she has ever faced—or lose everything she has fought to protect…

 

BLOOD BY MOONLIGHT

by Jocelynn Drake, Terri Garey, Caris Roane

ebook, 100 pages

Expected publication: October 23rd 2012 by Avon Impulse

ISBN

0062238876 (ISBN13: 9780062238870)

Just in time for the scariest season of all, three popular paranormal authors come together to tell original tales of romance where anything can happen under a Halloween moon . . .

Tempers flare and passions rise in Jocelynn Drake's Of Monsters and Men as the local werewolf pack clashes with the Winter Court's Wild Hunt . . .

In Terri Garey's The Ghoul Next Door, a witch and a warlock battle it out for possession of a haunted house, but the ghost may have her own agenda . . .

And, in Trick or Treathen by Caris Roane, a master vampire struggles to stay away from the mortal woman who enflames his very soul.

 

INTO THE WOODS: TALES FROM THE HOLLOWS AND BEYOND

(The Hollows)
by Kim Harrison

Hardcover, 384 pages

Expected publication: October 12th 2012 by Harper Voyager(first published October 1st 2012)

ISBN 0061974323 (ISBN13: 9780061974328)

Fans have fallen for bounty hunter and witch Rachel Morgan. Through banishment and road trips, deadly supernatural duels and lost loves, they have avidly cheered her on, eagerly awaiting the next installment in her adventures. This collection of short works, published together in once volume for the first time, adds a whole new dimension to the Hollows saga, featuring tales involving Rachel and her coterie of friends and enemies. Untitled contains original works, including:

"Million Dollar Baby"-original novella about what happens when elven tycoon Trent Kalamack and Jenks the pixy team up to rescue Trent's daughter;

"Spider Web" and "Grace's Fall"-original novelettes set in brand-new fantasy worlds;

Here, too, are reprinted short stories, including:

"Undead in The Garden of Good and Evil"-an Ivy novella from Dates from Hell

"Dirty Magic"-a Mia the banshee short story from Hotter Than Hell

"The Bridges of Eden Park"-a Kisten/Rachel short from the mass market edition of For a Few Demons More

"Two Ghosts for Sister Rachel"-a Robbie/Rachel/Pierce novella from Holidays from Hell

"The Bespelled"-a Ceri/Al short story from the mass market edition of The Outlaw Demon Wails

"Ley Line Drifter"-a Bis/Jenks novella from Unbound

 

MATE CLAIMED

(Shifters Unbound, #4)
by Jennifer Ashley

Mass Market Paperback, 336 pages

Expected publication: October 2nd 2012 by Penguin Group

ISBN

0425251012 (ISBN13: 9780425251010)

Eric Warden knows that half-Shifter wildcat Iona is passing for human, living without a Collar in the human world. He also knows that if she does not acknowledge her Shifter nature and her mating hunger, it could kill her. Iona finds the mysterious and dangerous Eric, a wildcat and leader of his Shiftertown, haunting her dreams, but she vows never to "come out" and take the Collar, fearing backlash against her mother and sister for hiding the fact that she's Shifter. But Eric is a compelling Shifter male, and Iona's hunger calls to him.

 

MORTAL TIES

(World of the Lupi, #9)
by Faith Hunter

Paperback, 416 pages

Expected publication: October 2nd 2012 by Berkley Sensation

ISBN

0425254925 (ISBN13: 9780425254929)

FBI agent Lily Yu is living at Nokolai Clanhome with her fiancé, lupi Rule Turner, when an intruder penetrates their territory, stealing the prototype of a magical device the clan hopes will be worth a fortune–if a few bugs can be worked out . . .

But the prototype can be dangerously erratic, discharging a bizarre form of mind magic—and it looks like the thief wants it for that very side effect. Worse, whoever stole the device didn't learn about it by accident. There's a Nokolai traitor in their midst. Lily and Rule have to find the traitor, the thief, and the prototype. One job proves easy when the thief calls them–and his identity rocks Rule's world.

As they race to recover their missing property, they find Robert Friar's sticky footprints all over the place. Robert Friar―killer, madman, and acolyte of the Old One the Lupi are at war with―an Old One whose power is almost as vast as her ambition to rock the entire world . . .

 

REVELATION

(The Seven Signs, #1)
by Erica Hayes

Mass Market Paperback, 336 pages

Expected publication: October 2nd 2012 by Berkley Sensation

ISBN

0425258378 (ISBN13: 9780425258378)

A fallen angel with a mission and a medical examiner who's lost her faith are fighting for their souls in a glittering, near-future Manhattan…

Blind faith is for fools. That's what Dr. Morgan Sterling believes. And she's going to prove it by curing the zombie plague ravaging her city's slums. She's certain it's not a sign of the End of Days, but a nasty disease — until an angel appears in her morgue in a flash of glory.

Luniel is not just a fallen angel. He's a powerful warrior sworn to fight evil in hopes of a chance at redemption. He's after the demon princes who are stealing the seven vials of holy wrath which, when perverted, will unleash eternal hell on earth.

To stop the plague, Luniel needs Morgan's help, and her faith. But Morgan believes science is their salvation. If the zombie plague is a demonic curse — and if Luniel is true — he'll have to prove it. Even if he loses his heart to true love or his soul to Hell…

 

SAND WITCHES IN THE HAMPTONS

(Willow Tate, #5)
by Celia Jerome

Paperback, 320 pages

Expected publication: October 2nd 2012 by DAW

ISBN

0756407672 (ISBN13: 9780756407674)

Successful graphic novelist Willow Tate is a Visualizer, able to draw beings from the Otherworld—home to trolls and elves, night mares and bird fish, and many other fantastical beings—and "draw" them into our world. Somehow they all seem to end up in the weird little town of Paumanok Harbor, nestled in the popular Hamptons region of Long I sland.

As if Willow didn't have enough problems coping with all these Otherworld visitors, now she has a stalker, her doom-seer father has a secret, and Paumanok Harbor has Otherworld sand-stealers. Willow has bodyguards but absolutely no idea how to solve any of these problems in time for Halloween, when the local witches hold their annual gathering on the beach—if any beach is left by then. Good thing she has the handsome, loving, local vet Matt to come to her assistance.

 

SONGS OF LOVE AND DARKNESS

by Mary Jo Putney

ebook, 80 pages

Expected publication: October 2nd 2012 by Pocket Star

A Simon & Schuster eBook. Simon & Schuster has a great book for every reader.

 

THE MYSTERIOUS MADAM MORPHO

(Blud, #1.5)
by Delilah Dawson

ebook, 100 pages

Expected publication: October 2nd 2012 by Pocket Books

ISBN

1451687680 (ISBN13: 9781451687682)

Taking place after Wicked as They Come, this original eBook features a mysterious lady and a reclusive mechanical genius who find love and danger in a traveling circus. An elusive woman arrives at Criminy's doorstep with a steamer trunk, begging for a position in the caravan to perform her unique new act. She opens her trunk to reveal a menagerie of brilliantly colored butterflies. The woman, who calls herself Madam Morpho, is on the run from a dark past in London, where she was forced to leave her equipment behind and abscond with only her tiny performers. Playing a hunch, Criminy hires Madam Morpho on the spot. Taking her down to meet Mr. Murdoch, the reclusive talented engineer who keeps the carnival's clockworks running, Criminy instructs them to work together to design and build a groundbreaking new circus for the butterflies. Amid the magical ambiance of the circus and the hint of danger from Madam Morpho's pursuers, she and Mr. Murdoch soon find that their scientific collaboration has produced chemistry of a more romantic kind.

 

THREE PARTS DEAD

by Max Gladstone

Hardcover, 336 pages

Expected publication: October 2nd 2012 by Tor Books

ISBN

0765333104 (ISBN13: 9780765333100)

A god has died, and it's up to Tara, first-year associate in the international necromantic firm of Kelethres, Albrecht, and Ao, to bring Him back to life before His city falls apart.

Her client is Kos, recently deceased fire god of the city of Alt Coulumb. Without Him, the metropolis's steam generators will shut down, its trains will cease running, and its four million citizens will riot.

Tara's job: resurrect Kos before chaos sets in. Her only help: Abelard, a chain-smoking priest of the dead god, who's having an understandable crisis of faith.

When Tara and Abelard discover that Kos was murdered, they have to make a case in Alt Coulumb's courts—and their quest for the truth endangers their partnership, their lives, and Alt Coulumb's slim hope of survival.

Set in a phenomenally built world in which justice is a collective force bestowed on a few, craftsmen fly on lightning bolts, and gargoyles can rule cities, Three Parts Dead introduces readers to an ethical landscape in which the line between right and wrong blurs.

 

WEREWOLF IN DENVER

(Wild About You, #4)
by Vicki Lewis Thompson

Paperback, 336 pages

Expected publication: October 2nd 2012 by Signet

ISBN

0451238648 (ISBN13: 978-0451238641)

Love at first woof.

When Denver-based Were blogger and founder of Honoring of Werewolf Legacy (HOWL) Kate Stillman agrees to take on political "bad boy" Duncan MacDowell in a public debate about werewolf segregation, she's confident she'll sail through the challenge without letting down her guard.

And what can go wrong while hanging out with the sexy Scottish founder of Werewolves Optimizing Our Future (WOOF) long enough to convince him his views on interspecies mating are mistaken? Plenty, when Kate discovers that she's actually wildly attracted to her opponent—who by all accounts prefers dating human women!

But what hope can there be when this irresistible werewolf-with-a-cause believes their future depends on Kate losing the argument?

 

WICKED WHISPERS

(Castle of Dark Dreams, #6)
by Nina Bangs

Paperback, 304 pages

Expected publication: October 2nd 2012 by Berkley Trade

ISBN

0425253139 (ISBN13: 9780425253137)

 USA Today bestselling author Nina Bangs welcomes you back to the Castle of Dark Dreams, a place of otherworldly secrets and sensual men with the power to fulfill your most private fantasies.

All Ivy had ever wanted was a safe, secure life with no drama. Now she was working in an adult theme park where visitors came to role-play their wildest imaginings. She reminded herself to stay focused on her job and to ignore everything else. The reminders didn't work. One man drew her. Murmur was every erotic dream she'd tried to repress, every deliciously dangerous temptation she said she didn't need. Her instinct suggested that this was a man who walked in darkness. She ignored the warning.

But Murmur was more than what he seemed. A powerful demon, he used his demonic gift to destroy as well as seduce. In desiring him, Ivy had opened herself to a menace born centuries ago—one that would risk both their lives and betray the promises made with every one of his wicked whispers.

 

ABSOLUTION

(Penton Legacy,#2)
by Susannah Sandlin

Paperback,

Expected publication: October 9th 2012 by Montlake Romance

ISBN

1612183581 (ISBN13: 978-1612183589)

With the vampire world on the brink of civil war over the scarcity of untainted human blood, battle lines are being drawn between the once peaceful vampire and human enclave of Penton, Alabama, and the powerful Vampire Tribunal. Mirren Kincaid once served the tribunal as their most creative and ruthless executioner—a time when he was known as the Slayer. But when assigned a killing he found questionable, Mirren abandoned the tribunal's political machinations and disappeared—only to resurface two centuries later as the protector and second-in-command of Penton. Now the tribunal wants him back on their side.

To break their rogue agent, they capture Glory Cummings, the descendant of a shaman, and send her to restore Mirren's bloodthirsty nature. But instead of a monster, Glory sees a man burdened by the weight of his past. Could her magic touch—meant by the tribunal to bring out a violent killer—actually help Mirren break his bonds and discover the love he doesn't believe he deserves?

 

GHOST TOWN

by Jason Hawes

Paperback, 320 pages

Expected publication: October 9th 2012 by Gallery Books

ISBN

1451613822 (ISBN13: 9781451613827)

From the stars of the SyFy network's popular show Ghost Hunters, the second novel in a new spine-tingling supernatural series.

When Amber, Drew, and Trevor are invited to a paranormal conference in the most haunted town in America, they confront a murderous ghost called the Dark Lady and her human servant: Amber's abusive ex-boyfriend Mitch. The three friends must stop the Dark Lady before she destroys the entire town, and they'll have the help of a surprising and spooky ally…

 

MIDNIGHT CRAVINGS

(Eternal Dead, #1)
by Joelle Sterling

Paperback, 288 pages

Expected publication: October 9th 2012 by Strebor Books

ISBN

1593094191 (ISBN13: 9781593094195)

The first book in a new trilogy is a supernatural fest with teenage witches, vampires, and zombies in an urban setting.

With her acne under control, the braces off, and a new haircut, Holland Manning has discarded the nerdy girl image for a bold and edgy look. This is the year that she's finally going to snag her long-time crush, football star Jarrett Sloan. But being realistic, how can a bookworm like Holland compete for Jarrett's attention when Chaela Vasquez, his uber-gorgeous ex-girlfriend, is going full throttle to get him back?

Holland's mom claims to be a witch, but her spells go awry and sometimes even backfire. Holland warily asks her mother to cast a love spell on Jarrett, and not surprisingly, the spell doesn't work. But something strange is happening at home. Night after night, Holland awakens to flitting shadows outside of her bedroom window and eerie whispers, causing her to suspect that her mother may have mistakenly opened a pathway that unleashed something unspeakably sinister.

Discovering her own powers of sorcery that have been lying dormant, Holland sets off on a dangerous mission to vanquish the nest of teenage vampires that are picking off the students at her school, one by one.

 

SKIES OF STEEL: THE ETHER CHRONICLES

by Zoe Archer

ebook, 100 pages

Expected publication: October 9th 2012 by Avon Impulse

ISBN

0062109154 (ISBN13: 9780062109156)

In the world of The Ether Chronicles, the Mechanical War rages on, and appearances are almost always deceiving . . .

The prim professor

Daphne Carlisle may be a scholar, but she's far more comfortable out in the field than lost in a stack of books. Still, when her parents are kidnapped by a notorious warlord, she knows she'll need more than quick thinking if she is to reach them in time. Daphne's only hope for getting across enemy territory is an airship powered and navigated by Mikhail Denisov, a rogue Man O' War who is as seductive as he is untrustworthy.

The jaded mercenary

Mikhail will do anything for the right price, and he's certain he has this mission—and Daphne—figured out: a simple job and a beautiful but sheltered Englishwoman. But as they traverse the skies above the Mediterranean and Arabia, Mikhail learns the fight ahead is anything but simple, and his lovely passenger is not entirely what she seems. The only thing Mikhail is certain of is their shared desire—both unexpected and dangerous

ANGEL'S INK

(The Asylum Tales, #1)
by Jocelyn Drake

Paperback, 368 pages

Expected publication: October 16th 2012 by Harper Voyager(first published October 2012)

ISBN

0062117858 (ISBN13: 9780062117854)

Buyer beware . . .

Looking for a tattoo-and maybe a little something extra: a burst of good luck, a dollop of true love, or even a hex on an ex? Head to the quiet and mysterious Gage, the best skin artist in town. Using his unique potions-a blend of extraordinary ingredients and special inks-to etch the right symbol, he can fulfill any heart's desire. But in a place like Low Town, where elves, faeries, trolls, werewolves, and vampires happily walk among humanity, everything has its price.

No one knows that better than Gage. Turning his back on his own kind, he left the magical Ivory Tower where cruel witches and warlocks rule, a decision that cost him the right to practice magic. And if he disobeys, his punishment-execution-will be swift.

Though he's tried to fly under the radar, Gage can't hide from powerful warlocks who want him dead-or the secrets of his own past. But with the help of his friends, Trixie, a gorgeous elf who hides her true identity, and a hulking troll named Bronx, Gage just might make it through this enchanted world alive.

 

KISSED BY A VAMPIRE

by Caridad Pineiro

Paperback, 288 pages

Expected publication: October 16th 2012 by Harlequin

ISBN

037388558X (ISBN13: 9780373885589)

For two thousand years, vampire elder Stacia has roamed on her own, haunted by the betrayal that turned her into a creature of the night. Her nights looming empty and eternal, Stacia longs for love, but settles for quick bites and sinful pleasures in South Beach. Until she comes face-to-face with the unforgettable DEA agent she once brought back from the brink of death.Alex Garcia knows that demons exist—the real kind, the kind that are kidnapping women and selling them into slavery. Finding those victims is his focus—not a beautiful seductress whose otherworldly abilities can't possibly be real. But when Stacia summons all her powers to prove what she really is, Alex will summon all his to believe in the vampire's kiss….

 

THE TWELVE

(The Passage, #2)
by Justin Cronin

Hardcover, 705 pages

Expected publication: October 16th 2012 by Ballantine Books

ISBN

0345504984 (ISBN13: 9780345504982)

THE EPIC STORY OF THE PASSAGE CONTINUES

At the end of The Passage, the great viral plague had left a small group of survivors clinging to life amidst a world transformed into a nightmare. In the second volume of this epic trilogy, this same group of survivors, led by the mysterious, charismatic Amy, go on the attack, leading an insurrection against the virals: the first offensives of the Second Viral War.

To do this, they must infiltrate a dozen hives, each presided over by one of the original Twelve. Their secret weapon: Alicia, transformed at the end of book one into a half human, half viral—but whose side, in the end, is she really on?

PORTLANDTOWN: A TALE OF THE OREGON WYLDES

by Rob DeBorde

Paperback, 384 pages

Expected publication: October 16th 2012 by St. Martin's Griffin

ISBN

1250006643 (ISBN13: 9781250006646)

Welcome to Portlandtown, where no secret is safe—not even those buried beneath six feet of Oregon mud.

Joseph Wylde isn't afraid of the past, but he knows some truths are better left unspoken. When his father-in-law's grave-digging awakens more than just ghosts, Joseph invites him into their home hoping that a booming metropolis and two curious grandtwins will be enough to keep the former marshal out of trouble. Unfortunately, the old man's past soon follows, unleashing a terrible storm on a city already knee deep in floodwaters. As the dead mysteriously begin to rise, the Wyldes must find the truth before an unspeakable evil can spread across the West and beyond.

 

UNCHAINED

(Nephilim Rising, #1)
by J. Lynn

Paperback, 400 pages

Expected publication: October 16th 2012 by Entangled Select

ISBN

1620611333 (ISBN13: 9781620611333)

Between the pissed off creatures that want demon-hunter Lily Marks dead and the fallen angel who just…wants her, Lily is about ready to trade in forever for a comfy job in a cubicle farm.

The fact that she and Julian are civil to one another is enough to have her thrown out of the Sanctuary, but she can't shake her not-so-angelic stalker or how he brings her dangerously close to ecstasy.

Her forbidden relationship with Julian provides the perfect fuel for suspicion when a traitor is discovered to be working within the Sanctuary. Lily quickly finds herself hunted by well, everyone.

Her only hope is to discover the real traitor before she loses everything–and she'll need Julian's help. That is, if Julian is really there to help her…and not destroy her.

Yeah, being a Nephilim isn't everything it's cracked up to be.

 

AFTER MOONRISE

by Gena Showalter

Paperback, 384 pages

Expected publication: October 23rd 2012 by Harlequin HQN

ISBN

0373776489 (ISBN13: 9780373776481)

Join two of the biggest names in paranormal romance on a breathtaking journey to a world where ghosts live on and love never dies…

POSSESSED

#1 New York Times Bestselling Author P.C. Cast

Being a psychic detective who can channel only negative emotions makes Kent Raef good at catching murderers, but bad at maintaining relationships. Then Lauren Wilcox arrives with a most intriguing case: her twin sister has been murdered and is communing with Lauren's spirit-and sharing her body. Raef's the only one who can track the killer and free the spirit. But soon he begins to wonder just which twin he wants to save…and why….

HAUNTED

New York Times Bestselling Author Gena Showalter

Artist Aurora Harper is convinced she's witnessed a crime-a murder so brutal she's repressed the memories, only to paint the scene by the light of the moon. Now she needs her new neighbor, Detective Levi Reid, to help her track down the victim-and the killer. Levi's dealing with his own memory issues, but one thing he knows for sure: Harper is meant to be his, and nothing can take her away from him-not in this life…and not in death….

 

A TRACE OF MOONLIGHT

(Abby Sinclair, #3)
by Allison Pang

Paperback, 1st Edition, 384 pages

Expected publication: October 30th 2012 by Pocket

ISBN

1439198365 (ISBN13: 9781439198360)

Drinking from the waters of lethe and offering herself up as Faerie's sacrificial Tithe . . . these just might be the least of Abby Sinclair's problems. Abby's pact with a daemon—whether or not she remembers making it—is binding, so she'd better count herself lucky that (in the words of a daemon who knows better) there's nearly always a loophole. But her friends' reckless attempts to free her, well intentioned though they may be, set off a disastrous chain of events. In no time at all, Abby turns her incubus lover mortal, then gets herself killed, cursed, and married to an elven prince whose mother wants her dead. On top of everything else, she's lost the Key to the CrossRoads to her mortal enemy, who promptly uses his restored power to wreak havoc on the OtherWorld and put its very existence in jeopardy. Only one person can make things right again, but to find her, Abby must place her trust in allies of mixed loyalties, and conquer her nightmares once and for all.

 

BLACK LAMENT

(Black Wings, #4)
by Christina Henry

Mass Market Paperback, 288 pages

Expected publication: October 30th 2012 by Ace

ISBN

042525657X (ISBN13: 9780425256572)

As an Agent of Death, Madeline Black deals with loss every day. But when tragedy touches her own life, Maddy will have to find the strength within to carry on…

Devastated and grieving, Maddy unexpectedly finds hope with the discovery that she is pregnant. But Maddy's joy is short lived when Lucifer informs her that he wants the baby, hoping to draw on the combined power of two of his bloodlines. Maddy is determined that her grandfather will never have her child, but she's not sure what she can do to stop him.

Being pregnant is stressful enough, but Maddy suddenly finds herself at odds with the Agency—forbidden from meddling in the affairs of the supernatural courts. When a few of her soul collections go awry, Maddy begins to suspect that the Agency wants to terminate her employment. They should know by now that she isn't the sort to give up without a fight…

 

BLOOD CRIME: AN ORIGINAL HALLOWS GRAPHIC NOVEL

by Kim Harrison

Hardcover, 176 pages

Expected publication: October 30th 2012 by Del Rey

ISBN

0345521021 (ISBN13: 9780345521026)

You can't tell the story of how it all began for supernatural cops Ivy Tamwood and Rachel Morgan without telling how it all nearly ended. The fiery living vampire and erstwhile earth witch never asked to be paired up in the first place. And having to work Inderland Security's crummiest beat—busting two-bit paranormal street punks—sure didn't sweeten the deal. But when it counts, Ivy and Rachel always have each other's backs. They'd better—because someone just hung targets on both of them.

It doesn't take a hotshot homicide detective to know that nearly getting flattened by a falling gargoyle or impaled by a lead pipe aren't on-the-job accidents. But it doesn't seem possible that the class of crooks Ivy and Rachel routinely collar could kill anything but brain cells. So who put Cincinnati's tough and tender twosome on their "to do in" list? Is Ivy's vampire master, the powerful and seductive Piscary, jealous of her growing bloodlust (and just plain lust) for Rachel? Or have forces unknown—living or undead—made the partners prey in a deadly witch (and vampire) hunt?

Before this case is cracked, Ivy and Rachel will face down vicious dogs, speeding locomotives, rogue bloodsuckers, and their own dark desires; spells will be cast and blood will be spilled; and Kim Harrison's hair-raising, heart-racing, dark urban world of magic and monsters will leap howling from the pages of her second electrifying, full-color graphic novel.

 

DARK NIGHTS

(Dark, #7)
by Christine Feehan

Paperback, 432 pages

Expected publication: October 30th 2012 by Avon

ISBN

0062219022 (ISBN13: 9780062219022)

DARK DREAM
Book #7 in Dark Series
Previously in After Twilight & Dark Dreamers

She's known him since she was fifteen. Every night, he is with her: his face, his voice. Tonight, Sara Marten will meet the man who is both angel and demon, salvation and temptation: Falcon—the Carpathian, the banished hero. Tonight, Sara will meet the dark-eyed destroyer destined to be her mate..

DARK DESCENT
Book #11 in Dark Series
Previously in The Only One

In this version of Dark Descent there is an additional hundred pages. I rewrote it from the original version as I felt it was too short. I do not plan on doing this for the other re-prints, but I hope you enjoy the newest version of Dark Descent.

In a cave of mystery and wonder deep in the Carpathian Mountains , bodyguard Joie Sanders encounters a most remarkable being. Proud, strong, immortal, he is called Traian—an ageless hunter, locked in a life and death battle with enemy vampires—and he will be her salvation in a labyrinth protected by the ingenious traps of a mysterious ancient race. What awaits them in the darkness is not known, and each step could be their last—as their destined path leads them toward a fiery passion that will illuminate the perilous dark night.

 

DESPERATELY SEEKING SHAPESHIFTER

(Midnight Liaisons, #2)
by Jessica Sims

Mass Market Paperback, 384 pages

Expected publication: October 30th 2012 by Pocket

ISBN

1451661819 (ISBN13: 9781451661811)

Following the page-turning debut, Beauty Dates the Beast, this is the second novel in the fresh and funny new series about a paranormal dating service.

Sarah Ward, the werewolf sister of Bathsheba from Beauty Dates the Beast, and co-owner of their paranormal online dating agency, Midnight Liaisons, is voluntarily traded to a wolf clan in exchange for a kidnapped female were-cougar. Fearful of what might happen to her while with the wolf clan, she and Ramsey, a were-bear who's part of the were-cougar alliance, pretend to be engaged so he can stay with her for protection. The last thing either of them expect is for their pretend engagement to lead to a very real love affair….

 

DREAM UNCHAINED

by Kate Douglas

Paperback, 336 pages

Expected publication: October 30th 2012 by Kensington

ISBN

0758269358 (ISBN13: 9780758269355)

They live outside the earthly realm, creatures whose very existence is dependent on the highly erotic energy of six extraordinary men and women. . .

Visions Of Ecstasy

After years of searching, Mac Dugan has finally found his dream lover. But now he faces the prospect of losing Zianne forever to those holding her captive. With the fate of Zianne and all the Nyrians in the balance, Mac and his dream team enter into a realm of desire like never before. As they work together, the amazingly powerful sensuality of their carnal fantasies energizes the Nyrians, giving them the strength they need to survive. . .

 

GHOST PLANET

by Sharon Fisher

Paperback, 352 pages

Expected publication: October 30th 2012 by Tor Science Fiction

ISBN

0765368978 (ISBN13: 9780765368973)

Psychologist Elizabeth Cole prepared for the worst when she a job on a newly discovered world—a world where every colonist is tethered to an alien who manifests in the form of a dead loved one. But she never expected she'd struggle with the requirement to shun these "ghosts." She never expected to be so attracted to the charming Irishman assigned as her supervisor. And she certainly never expected to discover she died in a transport crash en route to the planet.

As a ghost, Elizabeth is symbiotically linked to her supervisor, Murphy—creator of the Ghost Protocol, which forbids him to acknowledge or interact with her. Confused and alone—oppressed by her ghost status and tormented by forbidden love—Elizabeth works to unlock the secrets accepted of her own existence.

But her quest for answers lands her in a tug-of-war between powerful interests, and she soon finds herself a pawn in the struggle for control of the planet…a struggle that could separate her forever from the man that she loves.

 

FORBIDDEN

(The World of Nightwalkers #1)
by Jacquelyn Frank

Mass Market Paperback, 384 pages

Expected publication: October 30th 2012 by Ballantine Books

ISBN

0345517695 (ISBN13: 9780345517692)

From New York Times bestselling author Jacquelyn Frank comes this first book in The World of the Nightwalkers—an exciting and sensual new spin-off series in which the Bodywalkers, an ancient race of the night, battles the evil forces who prey on them.
 
The unexpected happens in an instant. On her way to work, secretary Docia Waverley hurtles into a crashing crossroads, and she quickly begins to suspect that things will never be the same. Then, when a tall, blond, muscular stranger intervenes on her behalf, telling her it is his duty to protect her at all cost, what is just a feeling turns to proof positive. That is, as long as Docia's savior doesn't turn out to be a crazed kidnapper.

When Ram finds Docia, he has no doubt that she is his queen. But as this golden warrior sweeps in to protect her, he feels something more than body heat every time they touch. He is overwhelmed by a searing connection that goes deep into the twin souls inside him. A desire rises in him that is forbidden—this woman is his queen, the mate of his king, his leader, his best friend. And yet Docia is so vulnerable and attractive that she awakens a hunger in Ram that is undeniable, a carnal craving he cannot yield to . . . not without risking the very survival of the Bodywalkers.

 

FOURTH GRAVE BENEATH MY FEET

(Charley Davidson, #4)
by Darynda Jones

Paperback, 1st Edition

Expected publication: October 30th 2012 by St. Martin's Press

Sometimes being the grim reaper really is that. Grim. And since Charley's last case went so awry, she has taken a couple months off to wallow in the wonders of self-pity. But when a woman shows up on her doorstep convinced someone is trying to kill her, Charley has to force herself to rise above. Or at least get dressed. She quickly realizes something is amiss when everyone the woman knows swears she's insane. The more they refute the woman's story, the more Charley believes it.

In the meantime, the sexy, sultry son of Satan, Reyes Farrow, has been cleared of all charges. He is out of prison and out of Charley's life, as per her wishes and several perfectly timed death threats. But his absence has put a serious crimp in her sex life. While there are other things to consider, like the fact that the city of Albuquerque has been taken hostage by an arsonist, Charley is having a difficult time staying away. Especially when it looks like Reyes may be involved. Just when life was returning to normal, Charley is thrust back into the world of crime, punishment, and the devil in blue jeans.

 

ICED: A DANI O'MALLEY NOVEL

(Fever World, #1)
by Karen Marie Moning

Hardcover, 352 pages

Expected publication: October 30th 2012 by Delacorte Press

ISBN

0385344406 (ISBN13: 9780385344401)

From #1 New York Times bestselling author Karen Marie Moning comes the first book in her hotly anticipated new urban paranormal trilogy, set in the world of her blockbuster Fever series.

The year is 1 AWC—After the Wall Crash. The Fae are free and hunting us. It's a war zone out there, and no two days are alike. I'm Dani O'Malley, the chaos-filled streets of Dublin are my home, and there's no place I'd rather be.

Dani "Mega" O'Malley plays by her own set of rules—and in a world overrun by Dark Fae, her biggest rule is: Do what it takes to survive. Possessing rare talents and the all-powerful Sword of Light, Dani is more than equipped for the task. In fact, she's one of the rare humans who can defend themselves against the Unseelie. But now, amid the pandemonium, her greatest gifts have turned into serious liabilities.

Dani's ex–best friend, MacKayla Lane, wants her dead, the terrifying Unseelie princes have put a price on her head, and Inspector Jayne, the head of the police force, is after her sword and will stop at nothing to get it. What's more, people are being mysteriously frozen to death all over the city, encased on the spot in sub-zero, icy tableaux.

When Dublin's most seductive nightclub gets blanketed in hoarfrost, Dani finds herself at the mercy of Ryodan, the club's ruthless, immortal owner. He needs her quick wit and exceptional skill to figure out what's freezing Fae and humans dead in their tracks—and Ryodan will do anything to ensure her compliance.

Dodging bullets, fangs, and fists, Dani must strike treacherous bargains and make desperate alliances to save her beloved Dublin—before everything and everyone in it gets iced.

 

MIDNIGHT'S SEDUCTION

(Dark Warriors, #3)
by Donna Grant

Paperback, 368 pages

Expected publication: October 30th 2012 by St. Martin's Paperbacks

ISBN

0312552505 (ISBN13: 9780312552503)

Captivating and enticing, Saffron Fletcher is a rarity in the Druid world—a Seer. She is the ultimate prize in an epic battle. After suffering horrendously at the hands of evil, her thirst for justice is all that keeps her going. Can she put her trust in the sinfully gorgeous, wonderfully dangerous Warrior who haunts her dreams and promises retribution for their common enemy?

Camdyn MacKenna is hungry for revenge…until he falls prey to Saffron's seductive magic. She enchants him like no other. But if Camdyn yields to her allure, will he be strong enough to defeat their sworn enemy—and resist the rising forces of evil that could destroy their love forever?

 

MR. REAL

(Code of Shadows, #1)
by Carolyn Crane

Expected publication: October 30th 2012

He finds the girl of his dreams…with the secret agent of his nightmares.

Alix Gordon is a girl who doesn't take life too seriously. What's the fun in that? So when she stumbles across occult software that can bring any computer image to life, she conjures up lots of awesome outfits and accessories. And then, on one drunken, horny night, she conjures up Sir Kendall, the sexy TV ad spy . . . who looks exactly like Paul Reinhardt, the super-sexy martial arts teacher who kicked her out of class three years ago.

Fighter Paul Reinhardt has good reason to hate Sir Kendall, the character he brought to life to land a part in a TV ad; he'd do anything to forget him. A cross country road trip seems just the thing . . . until Paul finds himself inexplicably drawn to Minnesota and is shocked to discover Sir Kendall – in the flesh – with the girl he'd once loved from afar. He barges into Alix and Sir Kendall's love nest, determined to stop the madness – somehow.

But is superspy Sir Kendall transforming into something more dangerous anyone can imagine? And what will Sir Kendall do when Paul and Alix finally give into their mad lust for each other?

~Available in ebook and paperback from most online sellers~

 

OUT FOR BLOOD

(House of Comarre, #4)
by Kristen Painter

Paperback, 480 pages
Expected publication: October 30th 2012 by Orbit

ISBN

0316201944 (ISBN13: 9780316201940)

After nearly dying at the hands of the Aurelian, Chrysabelle finds new determination to move beyond life as a comarré. That is until the Kubai Mata bring a new task to her doorstep: rescue the child Tatiana has kidnapped, or Mal becomes enemy number one.

 

PANDAEMONIUM

by Ben Macallan

Paperback, 352 pages

Expected publication: October 30th 2012 by Solaris

ISBN

1781080526 (ISBN13: 9781781080528)

Desdaemona has done a thing so so terrible that she has to run away from the consequences. Again. Where better to look for shelter than with the boy she was running from before? But trouble follows. And if it's not Jacey's parents who sent the deadly crow-men, the Twa Corbies, in chase of her, then who is it? Deep under London, among the lost and rejected of two worlds, answers begin to emerge from Desi's hidden past. Answers that send her north in a flight that turns to a hunt, with strange companions and stranger prey. Dangers lie ahead and behind; inconvenient passion lays traps for her just when she needs a clear head; at the last even Desi has to beg for help. From one who has more cause than most to want her dead…

SHADOW RISING

(Otherworld/Sisters of the Moon, #12)
by Yasmine Galenorn

Mass Market Paperback, 336 pages

Expected publication: October 30th 2012 by Berkley

ISBN

0515151165 (ISBN13: 9780515151169)

We're the D'Artigo sisters: savvy half-human, half-Fae ex-operatives for the Otherworld Intelligence Agency. My sister Camille is a wicked-good witch with three sexy husbands. My sister Delilah is a two-faced werecat and Death Maiden. And me? I'm Menolly, a jian-tu turned vampire in love with a wildly hot werepuma. Unfortunately, life is about to get very, very nasty…

Nerissa and I can't decide on what we want to do for our promise ceremony and we're bickering like an old married couple. My sisters and I head to Otherworld for a meeting with Queen Asteria. Once there, we discover that Shadow Wing has dispatched Telazhar—a malevolent necromancer—to reignite the Scorching Wars. And as soon as we return back home, we find Gulakah, the Lord of Ghosts, waging a battle to control the magical beings over Earthside. Caught between two terrible enemies in a battle spanning two worlds, we can only hope we're in time to stop all-out annihilation.

 

THE DEAD OF WINTER

(Cora Oglesby, #1)
by Lee Collins

Paperback, 480 pages

Expected publication: October 30th 2012 by Angry Robot

ISBN

0857662724 (ISBN13: 9780857662729)

Cora and her husband hunt things – things that shouldn't exist. When the marshal of Leadville, Colorado, comes across a pair of mysterious deaths, he turns to Cora to find the creature responsible, but if Cora is to overcome the unnatural tide threatening to consume the small town, she must first confront her own tragic past as well as her present.

File Under: Dark Fantasy [ Winter Chill | Small Town Blues | Dead Reckoning | Sharp Shooter ]

 

THE SHATTERED DARK

(McKenzie Lewis,,#2)
by Sandy Williams

Mass Market Paperback, 304 pages

Expected publication: October 30th 2012 by Ace

ISBN

1937007812 (ISBN13: 9781937007812)

McKenzie was a normal college student, save for one little twist: she's a shadow reader, someone who can both see the fae and track their movements between our world and the Realm. It's a gift for which she has been called insane, one for which she has risked family and friends—and one that has now plunged her into a brutal civil war among the fae.

With the reign of the king and his vicious general at an end, McKenzie hoped to live a more normal life while exploring her new relationship with Aren, the rebel fae who has captured her heart. But when her best friend, Paige, disappears McKenzie knows her wish is, for now, just a dream. McKenzie is the only one who can rescue her friend, but if she's not careful, her decisions could cost the lives of everyone she's tried so hard to save.

 

TO HELL AND BACK

(League of Guardians, #1.5)
by Juliana Stone

ebook
Expected publication: October 30th 2012 by Avon
ASIN: B0098JIXU8

Logan and Kira's epic love story, first seen in Wrong Side of Hell, continues…

All Logan Winters wants is to be left alone with the woman he loves. But fate isn't on his side and the demon Lilith isn't to be trifled with. She wants to know the secrets he will never give up and he'll do anything to make sure they stay hidden. On the run, with a secret of her own to keep and protect, Kira Dove must do whatever it takes to survive. But Kira and Logan soon discover that the path to salvation is littered with treachery, and they'll each have to journey to hell and back to make sure their love survives the oncoming storm…

 

WARRIOR REBORN

by Melissa Mayhue

Paperback, 352 pages

Expected publication: October 30th 2012 by Pocket Books

ISBN

1451640889 (ISBN13: 9781451640885)

Award-winning author Melissa Mayhue delivers once more with her second enchanting novel of the MacDowylt clan, featuring a captive Scottish seer who awaits the man from her visions to rescue—and love—her. . . . Former special ops agent CHASE NOBLE has been searching his whole life for the place where he belongs. As a descendant of Fae, he senses fate has more in store for him. And he will not rest until he discovers what his true purpose is. When he travels back in time to medieval Scotland, he discovers his mission is to save a beautiful woman—the same woman he is destined to be with.

CHRISTIANA MACDOWYLT possesses the gift of foresight. Prisoner of her evil half brother, Christiana has visions that show her that only one warrior can rescue her—a man she is mysteriously drawn to. The only problem is, he's in the future. Now she must rely on the magic of a fairy to transport him to the past. And when Christiana finally meets Chase, the sparks between them set off a smoldering desire. But will the magic that brought them together also tear them apart?
50 YA Titles Releasing in October

 

AMBER HOUSE

by Kelly Moore, Tucker Reed, Larkin Reed

Hardcover, 368 pages

Expected publication: October 1st 2012 by Arthur A. Levine Books

ISBN

0545434165 (ISBN13: 9780545434164)

The stakes are life or death

Sarah Parsons has never seen Amber House, the grand Maryland estate that's been in her family for three centuries. She's never walked its hedge maze nor found its secret chambers; she's never glimpsed the shades that haunt it, nor hunted for lost diamonds in its walls.

But all of that is about to change. After her grandmother passes away, Sarah and her friend Jackson decide to search for the diamonds–and the house comes alive. She discovers that she can see visions of the house's past, like the eighteenth-century sea captain who hid the jewels, or the glamorous great-grandmother driven mad by grief. She grows closer to both Jackson and a young man named Richard Hathaway, whose family histories are each deeply entwined with her own. But when the visions start to threaten the person she holds most dear, Sarah must do everything she can to get to the bottom of the house's secrets, and stop the course of history before it is cemented forever.

 

EVE AND ADAM

by Katherine Applegate

Hardcover, 304 pages

Expected publication: October 2nd 2012 by Feiwel & Friends(first published October 1st 2012)

ISBN

0312583516 (ISBN13: 9780312583514)

The stakes are life or death

Sarah Parsons has never seen Amber House, the grand Maryland estate that's been in her family for three centuries. She's never walked its hedge maze nor found its secret chambers; she's never glimpsed the shades that haunt it, nor hunted for lost diamonds in its walls.

But all of that is about to change. After her grandmother passes away, Sarah and her friend Jackson decide to search for the diamonds–and the house comes alive. She discovers that she can see visions of the house's past, like the eighteenth-century sea captain who hid the jewels, or the glamorous great-grandmother driven mad by grief. She grows closer to both Jackson and a young man named Richard Hathaway, whose family histories are each deeply entwined with her own. But when the visions start to threaten the person she holds most dear, Sarah must do everything she can to get to the bottom of the house's secrets, and stop the course of history before it is cemented forever.

 

FATHOM

by Merrie Destefano

Expected publication: October 1st 2012

The stakes are life or death

Everything is changing . . .

Turning sixteen can be hell, especially if everyone in town thinks your mother killed herself and your sister. All Kira Callahan wants to do is swim, hang out with her best friend, Sean, and ignore the kids who torment her at school. That is, until one day when she gets invited to a party. For three minutes her life is wonderful—she even kisses Sean in the driveway. Then somebody spikes her drink at the party and some girls from out of town lure her into the ocean and hold her underwater.

Kira soon discovers that the group of wild teenagers who have come to visit Crescent Moon Bay are not as innocent as they seem. In fact, nothing is as it seems—not the mysterious deaths of her sister and mother, not her heritage, not even her best friend. And everything seems to hinge on the ancient Celtic legends that her mother used to tell her as a child.

 

MAGICAL MAYHEM

by Douglas Rees

Paperback, First

Expected publication: October 1st 2012 by Ambush Books

The stakes are life or death

Magical Mayhem is the first of many anthologies to come from new tween/teen publisher Ambush Books. Compiled from a wide assortment of emerging YA talent plus award-winning veteran authors, this anthology truly has something for everyone featuring short tales that will twist your brain and wrap around your soul. From the creepy jumble of Eldritch Black's 'Three Curses for Trixie Moon" to the gorgeous magical realism of Anna-Marie McLemore's "Lovesick", Magical Mayhem is the perfect bedtime companion for a cold autumn's night.

Authors in this anthology include: Douglas Rees (Vampire High), Kait Nolan (Red), Linda Wisdom (50 Ways to Hex Your Lover), Marni Bates (Awkward), Mark Williams (Danger Boy), A.R. Kahler, Eldritch Black, Carol Wolf (Summoning), Pam van Hylckama Vlieg, Cecily White (Angel Academy), Rhonda Helms (Stupid Cupid), Laurie McLean (Knight Moves), H. Scott Beazley, Anna-Marie McLemore, Catherine Haines and more.

Magical Mayhem will be available in print and eBook formats on October 1, 2012. Ten percent of all proceeds will be donated to the Electronic Freedom Foundation.

 

MAGISTERIUM

by Jeff Hirsch

Hardcover, 1st Edition, 320 pages

Expected publication: October 1st 2012 by Scholastic Press

ISBN

054529018X (ISBN13: 9780545290180)

On one side of the Rift is a technological paradise without famine or want. On the other side is a mystery.

Sixteen-year-old Glenn Morgan has lived next to the Rift her entire life and has no idea of what might be on the other side of it. Glenn's only friend, Kevin, insists the fence holds back a world of monsters and witchcraft, but magic isn't for Glenn. She has enough problems with reality: Glenn's mother disappeared when she was six, and soon after, she lost her scientist father to his all-consuming work on the mysterious Project. Glenn buries herself in her studies and dreams about the day she can escape. But when her father's work leads to his arrest, he gives Glenn a simple metal bracelet that will send Glenn and Kevin on the run—with only one place to go.
With MAGISTERIUM, Jeff Hirsch brings us the story of a complex, captivating world that will leave readers breathless until the very last page.

 

BREATHE

(Breathe, #1)
by Sarah Crossan

Hardcover, 400 pages

Expected publication: October 2nd 2012 by Greenwillow

ISBN

0062118692 (ISBN13: 9780062118691)

Inhale. Exhale.
Breathe.
Breathe.
Breathe . . .
The world is dead.
The survivors live under the protection of Breathe, the corporation that found a way to manufacture oxygen-rich air.

Alina
has been stealing for a long time. She's a little jittery, but not terrified. All she knows is that she's never been caught before. If she's careful, it'll be easy. If she's careful.

Quinn
should be worried about Alina and a bit afraid for himself, too, but even though this is dangerous, it's also the most interesting thing to happen to him in ages. It isn't every day that the girl of your dreams asks you to rescue her.

Bea
wants to tell him that none of this is fair; they'd planned a trip together, the two of them, and she'd hoped he'd discover her out here, not another girl.

And as they walk into the Outlands with two days' worth of oxygen in their tanks, everything they believe will be shattered. Will they be able to make it back? Will they want to?

 

DEATH AND THE GIRL NEXT DOOR

(Darklight, #1)
Darynda Jones

Paperback, 320 pages

Expected publication: October 2nd 2012 by St. Martin's Press

ISBN

0312625200 (ISBN13: 9780312625207)

The stakes are life or death

Darynda Jones, author of The New York Times bestselling series that began with First Grave on the Right, brings us Death and the Girl Next Door, a thrilling Young Adult novel garnering high praise and early buzz from major authors

Ten years ago, Lorelei's parents disappeared without a trace.  Raised by her grandparents and leaning on the support of her best friends, Lorelei is finally beginning to accept the fact that her parents are never coming home.  For Lorelei, life goes on.

High school is not quite as painful as she thinks it will be, and things are as normal as they can be.  Until the day the school's designated loner, Cameron Lusk, begins to stalk her, turning up where she least expects it,  standing outside her house in the dark, night after night.  Things get even more complicated when a new guy—terrifying, tough, sexy Jared Kovach—comes to school.  Cameron and Jared instantly despise each other and Lorelei seems to be the reason for their animosity.  What does Jared know about her parents?  Why does Cameron tell Jared he can't have Lorelei?  And what will any of them do when Death comes knocking for real?  Thrilling, sassy, sexy, and inventive, Darynda Jones's first foray into the world of teens will leave readers eager for the next installment.

 

DESTROY ME

(Shatter Me, #1.5)
Taher Mafi

ebook, 150 pages

Expected publication: October 2nd 2012 by HarperCollins

ISBN

0062208195 (ISBN13: 9780062208194)

The stakes are life or death

Perfect for the fans of Shatter Me who are desperately awaiting the release of Unravel Me, this novella-length digital original will bridge the gap between these two novels from the perspective of the villain we all love to hate, Warner, the ruthless leader of Sector 45.

In Tahereh Mafi's Shatter Me, Juliette escaped from The Reestablishment by seducing Warner—and then putting a bullet in his shoulder. But as she'll learn in Destroy Me, Warner is not that easy to get rid of. . .

Back at the base and recovering from his near-fatal wound, Warner must do everything in his power to keep his soldiers in check and suppress any mention of a rebellion in the sector. Still as obsessed with Juliette as ever, his first priority is to find her, bring her back, and dispose of Adam and Kenji, the two traitors who helped her escape. But when Warner's father, The Supreme Commander of The Reestablishment, arrives to correct his son's mistakes, it's clear that he has much different plans for Juliette. Plans Warner simply cannot allow.

Set after Shatter Me and before its forthcoming sequel, Unravel Me, Destroy Me is a novella told from the perspective of Warner, the ruthless leader of Sector 45.

 

FEEDBACK

(Variant, #2)
by Robison Wells

Hardcover, 356 pages

Expected publication: October 2nd 2012 by HarperTeen

ISBN

0062026100 (ISBN13: 9780062026101)

Benson Fisher escaped from Maxfield Academy's deadly rules and brutal gangs.

Or so he thought.

But now Benson is trapped in a different kind of prison: a town filled with hauntingly familiar faces. People from Maxfield he saw die. Friends he was afraid he had killed.

They are all pawns in the school's twisted experiment, held captive and controlled by an unseen force. As he searches for answers, Benson discovers that Maxfield Academy's plans are more sinister than anything he imagined—and they may be impossible to stop.

Variant blew readers away with its breakneck pacing, flawless plotting, and impossibly high stakes. It earned starred reviews from both Publishers Weekly and VOYA, which described it as "an exciting, edge-of-your-seat read that combines psychological themes from works like Lord of the Flies, The Hunger Games, and Ender's Game in a truly unique way."

In Feedback, Robison Wells delivers all the answers you've been craving—with enough twists and turns to keep readers guessing until the very last page.

 

FORGET ME NOT

by Carolee Dean

384 pages

Expected publication: October 2nd 2012 by Simon Pulse

ISBN

1442432543 (ISBN13: 9781442432543)

From the author of Take Me There, a fast-paced novel in verse about a girl caught between life and death—and the boy who will do anything to save her.Ally is devastated when a scandalous photo of her is texted around school. With her reputation in shambles and her life essentially over, she hides out in a back hallway, trying to figure out where everything went wrong.

Elijah has spent time in that hallway too. He landed there after taking a whole bottle of sleeping pills. Now he can see ghosts, and he knows what Ally has yet to suspect—that she's already half dead, and one choice away from never coming back. Elijah has loved Ally for years and would do anything to save her from the in-between place. But if she's going to live, Ally must face her inner demons and find the will to save herself.

Told in interwoven verse narratives, this crushingly honest and poetic exploration of pain and redemption will appeal to fans of Ellen Hopkins.

 

IRONSKIN

(Ironskin, #1)
by Tina Connolly

Hardcover, 304 pages

Expected publication: October 2nd 2012 by Tor Books

ISBN

0765330598 (ISBN13: 9780765330598)

Jane Eliot wears an iron mask.

It's the only way to contain the fey curse that scars her cheek. The Great War is five years gone, but its scattered victims remain—the ironskin.

When a carefully worded listing appears for a governess to assist with a "delicate situation"—a child born during the Great War—Jane is certain the child is fey-cursed, and that she can help.

Teaching the unruly Dorie to suppress her curse is hard enough; she certainly didn't expect to fall for the girl's father, the enigmatic artist Edward Rochart. But her blossoming crush is stifled by her own scars, and by his parade of women. Ugly women, who enter his closed studio…and come out as beautiful as the fey.

Jane knows Rochart cannot love her, just as she knows that she must wear iron for the rest of her life. But what if neither of these things is true? Step by step Jane unlocks the secrets of her new life—and discovers just how far she will go to become whole again.

 

LONDON EYE

(Toxic City, #1)
by Tim Lebbon

Hardcover, 280 pages

Expected publication: October 2nd 2012 by Pyr

ISBN

161614680X (ISBN13: 9781616146801)

Two years after London is struck by a devastating terrorist attack, it is cut off from the world, protected by a military force known as Choppers. the rest of Britain believes that the city is now a toxic, uninhabited wasteland.

But Jack and his friends — some of whom lost family on what has become known as Doomsday — know that the reality is very different. at great risk, they have been gathering evidence about what is really happening in London — and it is incredible. Because the handful of London's survivors are changing. Developing strange, fantastic powers. Evolving.

Upon discovering that his mother is still alive inside london, Jack, his sister, and their three friends sneak into a city in ruins. Vast swathes have been bombed flat. Choppers cruise the streets, looking for survivors to experiment upon. the toxic city is filled with wonders and dangers that will challenge Jack and his friends… and perhaps kill them. But Jack knows that the truth must be revealed to the outside world or every survivor will die.

 

LUCID

by Adrienne Stoltz

Hardcover, 342 pages

Expected publication: October 2nd 2012 by Razorbill

ISBN

1595145192 (ISBN13: 9781595145192)

What if you could dream your way into a different life? What if you could choose to live that life forever?

Sloane and Maggie have never met. Sloane is a straight-A student with a big and loving family. Maggie lives a glamorously independent life as an up-and-coming actress in New York. The two girls couldn't be more different–except for one thing. They share a secret that they can't tell a soul. At night, they dream that they're each other.

The deeper they're pulled into the promise of their own lives, the more their worlds begin to blur dangerously together. Before long, Sloane and Maggie can no longer tell which life is real and which is just a dream. They realize that eventually they will have to choose one life to wake up to, or risk spiraling into insanity. But that means giving up one world, one love, and one self, forever.

This is a dazzling debut that will steal readers' hearts.

 

POISON PRINCESS

(The Arcana Chronicles, #1)
by Kresley Cole

Hardcover, 384 pages

Expected publication: October 2nd 2012 by Simon & Schuster Books for Young Readers

ISBN

1442436646 (ISBN13: 9781442436640)

#1 New York Times bestselling author Kresley Cole introduces The Arcana Chronicles, post-apocalyptic tales filled with riveting action, the dark mysticism of Tarot cards, and breathtaking romance.She could save the world—or destroy it.

Sixteen year old Evangeline "Evie" Greene leads a charmed life, until she begins experiencing horrifying hallucinations. When an apocalyptic event decimates her Louisiana hometown, Evie realizes her hallucinations were actually visions of the future—and they're still happening. Fighting for her life and desperate for answers, she must turn to her wrong-side-of-the-bayou classmate: Jack Deveaux.

But she can't do either alone.

With his mile-long rap sheet, wicked grin, and bad attitude, Jack is like no boy Evie has ever known. Even though he once scorned her and everything she represented, he agrees to protect Evie on her quest. She knows she can't totally depend on Jack. If he ever cast that wicked grin her way, could she possibly resist him?

Who can Evie trust?

As Jack and Evie race to find the source of her visions, they meet others who have gotten the same call. An ancient prophesy is being played out, and Evie is not the only one with special powers. A group of twenty-two teens has been chosen to reenact the ultimate battle between good and evil. But it's not always clear who is on which side….

 

POLTERGEEKS

by Sean Cummings

Paperback, 320 pages

Expected publication: October 2nd 2012 by Strange Chemistry

ISBN

1908844108 (ISBN13: 9781908844101

15-year-old Julie Richardson is about to learn that being the daughter of a witch isn't all it's cracked up to be. When she and her best friend, Marcus, witness an elderly lady jettisoned out the front door of her home, it's pretty obvious to Julie there's a supernatural connection.

In fact, there's a whisper of menace behind increasing levels of poltergeist activity all over town. After a large-scale paranormal assault on Julie's high school, her mother falls victim to the spell Endless Night. Now it's a race against time to find out who is responsible or Julie won't just lose her mother's soul, she'll lose her mother's life.

 

QUANTUM COIN

(Coin, #2)
by E.C. Myers

Hardcover, 1st edition, 340 pages

Expected publication: October 2nd 2012 by Pyr

ISBN

1616146826 (ISBN13: 9781616146825)

Ephraim thought his universe-hopping days were over. He's done wishing for magic solutions to his problems; his quantum coin has been powerless for almost a year, and he's settled into a normal life with his girlfriend, Jena. But then an old friend crashes their senior prom: Jena's identical twin from a parallel world, Zoe.

Zoe's timing couldn't be worse. It turns out that Ephraim's problems have just begun, and they're much more complicated than his love life: The multiverse is at stake—and it might just be Ephraim's fault.

Ephraim, Jena, and Zoe embark on a mission across multiple worlds to learn what's going wrong and how to stop it. They will have to draw on every resource available and trust in alternate versions of themselves and their friends, before it's too late for all of them.

If Ephraim and his companions can put their many differences aside and learn to work together, they might have a chance to save the multiverse. But ultimately, the solution may depend on how much they're willing to sacrifice for the sake of humanity…and each other.

 

THE SUBURBAN STRANGE

by Nathan Kotecki

Hardcover, 368 pages

Expected publication: October 2nd 2012 by Houghton Mifflin Books for Children

ISBN

0547729960 (ISBN13: 9780547729961)

Shy Celia Balaustine is new to Suburban High, but a mysterious group of sophomores called the Rosary has befriended her. Friends aside, Celia soon discovers something is not quite right at Suburban. Girls at the school begin having near-fatal accidents on the eve of their sixteenth birthdays. Who is causing the accidents, and why? As Celia's own birthday approaches, she is inexorably drawn into an underground conflict between good and evil—the Kind and the Unkind—that bubbles beneath Suburban High. Plentiful references to music and art—along with the intriguing underworld mythology—make this supernatural series debut a page-turner.

 

THE TORN WING

(The Faerie Ring #2)
by Kiki Hamilton

Expected publication: October 2nd 2012

London 1872 –

A bloody escape, a deadly threat, a shocking revelation…

As an orphan who stole the Queen's ring – only to find the ring was a reservoir that held a truce between the world of Faerie and the British Court – Tiki's greatest fear suddenly becomes all too real: the fey have returned to London seeking revenge. As war escalates in the Otherworld, Queen Victoria's youngest son, Prince Leopold, is attacked. In order to protect her family and those she loves, Tiki needs to know the meaning of an fáinne sí, the birthmark that winds around her wrist. But will she be brave enough to face the truth?

 

THROUGH TO YOU

by Emily Hainsworth

Hardcover, 272 pages

Expected publication: October 2nd 2012 by Balzer + Bray

ISBN

006209419X (ISBN13: 9780062094193)

Camden Pike has been grief-stricken since his girlfriend, Viv, died. Viv was the last good thing in his life: helping him rebuild his identity after a career-ending football injury, picking up the pieces when his home life shattered, and healing his pain long after the meds wore off. And now, he'd give anything for one more glimpse of her. But when Cam makes a visit to the site of Viv's deadly car accident, he sees some kind of apparition. And it isn't Viv.

The apparition's name is Nina, and she's not a ghost. She's a girl from a parallel world, and in this world, Viv is still alive. Cam can't believe his wildest dreams have come true. All he can focus on is getting his girlfriend back, no matter the cost. But things are different in this other world: Viv and Cam have both made very different choices, things between them have changed in unexpected ways, and Viv isn't the same girl he remembers. Nina is keeping some dangerous secrets, too, and the window between the worlds is shrinking every day. As Cam comes to terms with who this Viv has become and the part Nina played in his parallel story, he's forced to choose—stay with Viv or let her go—before the window closes between them once and for all.

 

WHISPERS AT MOONRISE

(Shadow Falls, #4)
by C.C. Hunter

Expected publication: October 2nd 2012 by St. Martin's Griffin

A breathtaking new installment of the bestselling Shadow Falls series for young adults by rising star C. C. Hunter!

At a camp filled with vampires, werewolves, and fairies, Kylie Galen has always struggled to figure out what she is. Now she finally knows the truth—but she's left with more questions than answers. She doesn't have a clue what her heritage means or how to harness her newfound powers. All she knows is that she needs to sort out her feelings for Derek, the sexy half-Fae who just confessed his love, and Lucas, her werewolf boyfriend who seems more committed to his pack than to their relationship. All the while, Kylie's dealing with a group of underground rogues who want her dead and a mysterious grandfather who makes it clear he doesn't trust the FRU . . . or Shadow Falls. Soon Kylie will have to choose: Will she stay with the new family she's formed at Shadow Falls, or will she leave with her grandfather and embrace her destiny?

 

HIDDEN

(House of Night,#1)
by P.C. Cast

Hardcover, US, 320 pages

Expected publication: October 6th 2012 by St. Martin's Griffin

ISBN

0312594429 (ISBN13: 9780312594428)

Neferet's true nature has been revealed to the Vampyre High Council, so Zoey and the gang might finally get some help in defending themselves and their beloved school against a gathering evil that grows stronger every day. And they'll need it, because Neferet's not going down without a fight. Chaos reigns at the House of Night.

 

FOXFIRE

(Other, #3)
by Karen Kincy

Paperback, 312 pages

Expected publication: October 8th 2012 by Flux

ISBN

0738730572 (ISBN13: 9780738730578)

One winter long ago, Tavian Kimura watched his mother–a kitsune, or Japanese fox-spirit–leave him in the snow for the dogs. But that's a memory buried beneath eleven years, and he has lived most of his life in America with his adoptive family and his girlfriend, Gwen.

Now he's back. All it took was an invitation to spend New Year's with his grandparents, and Tavian finds himself in Tokyo with Gwen by his side. It should be a time of celebration, but it becomes a time of nightmares. A faceless ghost haunts Tavian, warning him that "she" is coming. A gang of inugami–fiercely loyal dog-spirits–wants him dead. Why? The inugami believe he strongly resembles one of their most hated enemies, a kitsune named Yukimi.

Is Yukimi the mother who abandoned him? Tavian never knew her true name. He doesn't even know his own true name, the key to a kitsune's magic. And soon his untrained magic threatens to kill him, straining his half-human body. Tavian realizes that finding his mother might be the only way to find answers, before it's too late.

 

AFTER: NINETEEN STORIES OF APOCALYPSE AND DYSTOPIA

by Ellen Datlow

Hardcover, 1st Edition, 384 pages

Expected publication: October 2012 by Hyperion Book CH

ISBN

1423146190 (ISBN13: 9781423146193)

If the melt-down, flood, plague, the third World War, new Ice Age, Rapture, alien invasion, clamp-down, meteor, or something else entirely hit today, what would tomorrow look like? Some of the biggest names in YA and adult literature answer that very question in this short story anthology, each story exploring the lives of teen protagonists raised in catastrophe's wake—whether set in the days after the change, or decades far in the future.

New York Times bestselling authors Gregory Maguire, Garth Nix, Susan Beth Pfeffer, Carrie Ryan, Beth Revis, and Jane Yolen are among the many popular and award-winning storytellers lending their talents to this original and spellbinding anthology.

TABLE OF CONTENTS
Introduction
The Segment by Genevieve Valentine
After the Cure by Carrie Ryan
Valedictorian by N.K. Jemisin
Visiting Nelson by Katherine Langrish
All I Know of Freedom by Carol Emshwiller
The Other Elder by Beth Revis
The Great Game at the End of the World by Matthew Kressel
Reunion by Susan Beth Pfeffer
Faint Heart by Sarah Rees Brennan
Blood Drive by Jeffrey Ford
Reality Girl by Richard Bowes
Hw th'Irth Wint Wrong by Hapless Joey @ homeskool.guv by Gregory Maguire
Rust With Wings by Steven Gould
The Easthound by Nalo Hopkinson
Gray by Jane Yolen
Before by Carolyn Dunn
Fake Plastic Trees by Caitlin R. Kiernan
You Won't Feel a Thing by Garth Nix
The Marker by Cecil Castellucci

 

GUARDIAN

(Halflings, #2)
by Heather Burch

Hardcover, 320 pages

Expected publication: October 9th 2012 by Zonderkidz

ISBN

0310728215 (ISBN13: 9780310728214)

Vigilance. The mission to safeguard Nikki Youngblood depends on the fragile alliance of two half-angel, half-human guardians, both struggling with intense feelings for the girl who has been assigned to their care. Mace, steadfast and deeply in love, wants to protect Nikki at all costs, while Raven's loyalty to Nikki finds him advocating for her independence and battling his own darker inclinations. At the same time, Nikki finds it harder and harder to choose between the two heavenly beings she may never have. Dangers intensify, and tensions between Mace and Raven flare as the purpose of their mission becomes clear. Can their defenses hold up to master manipulator Damon Vessler and the powerful secret he holds regarding Nikki's heritage? Can anyone protect Nikki from her true purpose and destiny?


 

MYSTIC CITY

(Mystic City, #1)
by Theo Lawrence

Expected publication: October 9th 2012 by Delacorte Press Books for Young Readers

ISBN

0375986421 (ISBN13: 9780375986420)

A magical city divided. A political rebellion ignited. A love that was meant to last forever.

Aria Rose, youngest scion of one of Mystic City's two ruling rival families, finds herself betrothed to Thomas Foster, the son of her parents' sworn enemies. The union of the two will end the generations-long political feud—and unite all those living in the Aeries, the privileged upper reaches of the city, against the banished mystics who dwell below in the Depths. But Aria doesn't remember falling in love with Thomas; in fact, she wakes one day with huge gaps in her memory. And she can't conceive why her parents would have agreed to unite with the Fosters in the first place. Only when Aria meets Hunter, a gorgeous rebel mystic from the Depths, does she start to have glimmers of recollection—and to understand that he holds the key to unlocking her past. The choices she makes can save or doom the city—including herself.


 

ROMEO REDEEMED

(Juliet Immortal, #2)
by Stacey Jay

Hardcover, 375 pages

Expected publication: October 9th 2012 by Delacorte Books for Young Reader

All will be revealed for fans who have breathlessly awaited the sizzling sequel to Juliet Immortal. This time Romeo takes center stage and gets one chance, and one chance only, to redeem himself.

Cursed to live out eternity in his rotted corpse, Romeo, known for his ruthless, cutthroat ways, is given the chance to redeem himself by traveling back in time to save the life of Ariel Dragland. Unbeknownst to her, Ariel is important to both the evil Mercenaries and the love-promoting Ambassadors and holds the fate of the world in her hands. Romeo must win her heart and make her believe in love, turning her away from her darker potential before his work is discovered by the Mercenaries. While his seduction begins as yet another lie, it soon becomes his only truth. Romeo vows to protect Ariel from harm, and do whatever it takes to win her heart and soul. But when Ariel is led to believe his love is a deception, she becomes vulnerable to Mercenary manipulation, and her own inner darkness may ultimately rip them apart.

 

THE UNFAILING LIGHT

(Katerina, #2)
by Robin Bridges

Hardcover, 400 pages

Expected publication: October 9th 2012 by Random House, Inc.

ISBN

0385740247 (ISBN13: 9780385740241)

Lush and opulent, romantic and sinister, "The Unfailing Light, " Volume II in The Katerina Trilogy, reimagines the lives of Russia's aristocracy in a fabulously intoxicating and page-turning fantasy.
Having had no choice but to use her power has a necromancer to save Russia from dark forces, Katerina Alexandrovna, Duchess of Oldenburg, now wants to forget that she ever used her special powers. She's about to set off to pursue her lifelong dream of attending medical school when she discovers that Russia's arch nemesis–who she thought she'd destroyed–is still alive. So on imperial orders, Katerina remains at her old finishing school. She'll be safe there, because the empress has cast a potent spell to protect it against the vampires and revenants who are bent on toppling the tsar and using Katerina for their own gains. But to Katerina's horror, the spell unleashes a vengeful ghost within the school, a ghost more dangerous than any creature trying to get in.

 

TIME BETWEEN US

by Tamara Ireland Stone

Hardcover, 384 pages

Expected publication: October 9th 2012 by Hyperion

ISBN

142315956X (ISBN13: 9781423159568)

Anna and Bennett were never supposed to meet: she lives in 1995 Chicago and he lives in 2012 San Francisco. But Bennett's unique ability to travel through time and space brings him into Anna's life, and with him, a new world of adventure and possibility. As their relationship deepens, they face the reality that time might knock Bennett back where he belongs, even as a devastating crisis throws everything they believe into question. Against a ticking clock, Anna and Bennett are forced to ask themselves how far they can push the bounds of fate–and what consequences they can bear in order to stay together.
Fresh, exciting, and deeply romantic, Time Between Us is a stunning and spellbinding debut from an extraordinary new talent in YA fiction.


 

VALKYRIE RISING

by Ingrid Paulson

Hardcover, 352 pages

Expected publication: October 9th 2012 by HarperTeen

ISBN

0062025724 (ISBN13: 9780062025722)

Nothing ever happens in Norway. But at least Ellie knows what to expect when she visits her grandmother: a tranquil fishing village and long, slow summer days. And maybe she'll finally get out from under the shadow of her way-too-perfect big brother, Graham, while she's there.

What Ellie doesn't anticipate is Graham's infuriating best friend, Tuck, tagging along for the trip. Nor did she imagine boys going missing amid rumors of impossible kidnappings. Least of all does she expect something powerful and ancient to awaken in her and that strange whispers would urge Ellie to claim her place among mythological warriors. Instead of peace and quiet, there's suddenly a lot for a girl from L.A. to handle on a summer sojourn in Norway! And when Graham vanishes, it's up to Ellie—and the ever-sarcastic, if undeniably alluring Tuck—to uncover the truth about all the disappearances and thwart the nefarious plan behind them.

Deadly legends, hidden identities, and tentative romance swirl together in one girl's unexpectedly-epic coming of age.


 

VELVETEEN

(Velveteen, #1)
by Daniel Marks

Hardcover, 464 pages

Expected publication: October 9th 2012 by Delacorte Books for Young Readers

ISBN

038574224X (ISBN13: 9780385742245)

Velveteen Monroe is dead. At 16, she was kidnapped and murdered by a madman named Bonesaw. But that's not the problem.

The problem is she landed in purgatory. And while it's not a fiery inferno, it's certainly no heaven. It's gray, ashen, and crumbling more and more by the day, and everyone has a job to do. Which doesn't leave Velveteen much time to do anything about what's really on her mind.

Bonesaw.

Velveteen aches to deliver the bloody punishment her killer deserves. And she's figured out just how to do it. She'll haunt him for the rest of his days.

It'll be brutal… and awesome.

But crossing the divide between the living and the dead has devastating consequences. Velveteen's obsessive haunting cracks the foundations of purgatory and jeopardizes her very soul. A risk she's willing to take—except fate has just given her reason to stick around: an unreasonably hot and completely off-limits coworker.

Velveteen can't help herself when it comes to breaking rules… or getting revenge. And she just might be angry enough to take everyone down with her.


 

OWLET

(Society of Feathers, #1)
by Emma Michaels

Expected publication: October 13th 2012 by Tribute Books

Iris has a secret. She lost her memory eight years ago and never told a living soul. After an asthma attack one night she finds out that her dreams of a strange house on a snowy island may be a memory resurfacing but the more she learns about the past the more she realizes the life she has been living is a lie. As the façade her father has built starts to crumble around her she will have to decide which means more to her; the truth or her life

 

BREAK MY HEART 1,000 TIMES

by Daniel Waters

Hardcover, 352 pages

Expected publication: October 16th 2012 by Hyperion Book CH

ISBN

1423121988 (ISBN13: 9781423121985)

Living in the aftermath of the Event means that seeing the dead is now a part of life, but Veronica wishes that the ghosts would just move on. Instead, the ghosts aren't disappearing–they're gaining power.
When Veronica and her friend, Kirk, decide to investigate why, they stumble upon a more sinister plot than they ever could have imagined. One of Veronica's high school teachers is crippled by the fact that his dead daughter has never returned as a ghost, and he's haunted by the possibility that she's waiting to reappear within a fresh body. Veronica seems like the perfect host. And even if he's wrong, what's the harm in creating one more ghost?
From critically acclaimed Generation Dead author Daniel Waters, comes a delectably creepy and suspenseful thriller. Break My Heart 1,000 Times will leave readers with the chills. Or is that a ghost reading over the page?

 

CREWEL

(Crewel World, #1)
by Gennifer Albin

Hardcover, 368 pages

Expected publication: October 16th 2012 by Farrar, Straus and Giroux (BYR)

ISBN

0374316414 (ISBN13: 9780374316419)

Incapable. Awkward. Artless.

That's what the other girls whisper behind her back. But sixteen year-old Adelice Lewys has a secret: she wants to fail.

Gifted with the ability to weave time with matter, she's exactly what the Guild is looking for, and in the world of Arras, being chosen as a Spinster is everything a girl could want. It means privilege, eternal beauty, and being something other than a secretary. It also means the power to embroider the very fabric of life. But if controlling what people eat, where they live and how many children they have is the price of having it all, Adelice isn't interested.

Not that her feelings matter, because she slipped and wove a moment at testing, and they're coming for her—tonight.

Now she has one hour to eat her mom's overcooked pot roast. One hour to listen to her sister's academy gossip and laugh at her Dad's stupid jokes. One hour to pretend everything's okay. And one hour to escape.

Because once you become a Spinster, there's no turning back.

 

SECOND CHANCE

(The Slayer Chronicles, #2)
by Heather Brewer

Hardcover

Expected publication: October 16th 2012 by DIAL

The stakes are life or death

The summer after Joss failed to kill the vampire Vladimir Tod, he gets a second chance to prove himself as a Slayer. He is sent to New York City to hunt down a serial killer that the Slayer Society believes is a vampire. It is up to Joss to lead his Slayer team, and through their detective work, they discover that there are actually four vampire brothers who are on the killing rampage. Joss must use all his skill to save the innocent people of New York City from the murderers. Joss's status as a Slayer depends on it.

The Slayer Chronicles can be read alongside The Chronicles of Vladimir Tod or entirely on their own. This second installment gives readers even more insight into the nightmares that drive Joss the Slayer.

 

THE SHADOW SOCIETY

(Society of Feathers, #1)
by Emma Michaels

Hardcover, 416 pages

Expected publication: October 16th 2012 by Farrar, Straus and Giroux

ISBN

0374349053 (ISBN13: 9780374349059)

Darcy Jones doesn't remember anything before the day she was abandoned as a child outside a Chicago firehouse. She has never really belonged anywhere—but she couldn't have guessed that she comes from an alternate world where the Great Chicago Fire didn't happen and deadly creatures called Shades terrorize the human population.

Memories begin to haunt Darcy when a new boy arrives at her high school, and he makes her feel both desire and desired in a way she hadn't thought possible. But Conn's interest in her is confusing. It doesn't line up with the way he first looked at her.

As if she were his enemy.

When Conn betrays Darcy, she realizes that she can't rely on anything—not herself, not the laws of nature, and certainly not him. Darcy decides to infiltrate the Shadow Society and uncover the Shades' latest terrorist plot. What she finds out will change her world forever . . .

In this smart, compulsively readable novel, master storyteller Marie Rutkoski has crafted an utterly original world, characters you won't soon forget, and a tale full of intrigue and suspense.

 

TWO AND TWENTY DARK TALES: DARK RETELLINGS OF MOTHER GOOSE RHYMES

by Nina Berry

Paperback, 340 pages

Expected publication: October 16th 2012 by Month9Books

ISBN

0985029412 (ISBN13: 9780985029418)

The stakes are life or death

In this anthology, 20 authors explore the dark and hidden meanings behind some of the most beloved Mother Goose nursery rhymes through short story retellings. The dark twists on classic tales range from exploring whether Jack truly fell or if Jill pushed him instead to why Humpty Dumpty, fragile and alone, sat atop so high of a wall. The authors include Nina Berry, Sarwat Chadda, Leigh Fallon, Gretchen McNeil, and Suzanne Young.

 

BEAUTIFUL REDEMPTION

(Castor Chronicles, #4)
by Kami Garcia, Margaret Stohl

Hardcover, 576 pages

Expected publication: October 23rd 2012 by Little, Brown Books for Young Readers(first published September 26th 2012)

Ethan Wate has spent most of his life longing to escape the stiflingly small Southern town of Gatlin. He never thought he would meet the girl of his dreams, Lena Duchannes, who unveiled a secretive, powerful, and cursed side of Gatlin, hidden in plain sight. And he never could have expected that he would be forced to leave behind everyone and everything he cares about. So when Ethan awakes after the chilling events of the Eighteenth Moon, he has only one goal: to find a way to return to Lena and the ones he loves.

Back in Gatlin, Lena is making her own bargains for Ethan's return, vowing to do whatever it takes — even if that means trusting old enemies or risking the lives of the family and friends Ethan left to protect.

Worlds apart, Ethan and Lena must once again work together to rewrite their fate, in this stunning finale to the Beautiful Creatures series.

 

DARK STAR

by Bethany Frenette

Hardcover, 368 pages

Expected publication: October 23rd 2012 by Disney Hyperion

ISBN

1423146654 (ISBN13: 9781423146650)

Audrey Whitticomb has nothing to fear. Her mother is the superhero Morning Star, the most deadly crime-fighter in the Twin Cities, so it's hard for Audrey not to feel safe. That is, until she's lured into the sweet night air by something human and not human–something with talons and teeth, and a wide, scarlet smile.
Now Audrey knows the truth: her mom doesn't fight crime at night. She fights Harrowers–livid, merciless beings who were trapped Beneath eons ago. Yet some have managed to escape. And they want Audrey dead, just because of who she is: one of the Kin.
To survive, Audrey will need to sharpen the powers she has always had. When she gets close to someone, dark corners of the person's memories become her own, and she sometimes even glimpses the future. If Audrey could only get close to Patrick Tigue, a powerful Harrower masquerading as human, she could use her Knowing to discover the Harrowers' next move. But Leon, her mother's bossy, infuriatingly attractive sidekick, has other ideas. Lately, he won't let Audrey out of his sight.
When an unthinkable betrayal puts Minneapolis in terrible danger, Audrey discovers a wild, untamed power within herself. It may be the key to saving her herself, her family, and her city. Or it may be the force that destroys everything–and everyone–she loves.dark starbethany frenette

 

DESTINY RISING

(The Vampire Diaries: The Hunters,#3)
by L.J. Smith

Hardcover, 416 pages

Expected publication: October 23rd 2012 by HarperTeen

ISBN

006201773X (ISBN13: 9780062017734)

Destined for danger . . .

Elena has faced countless challenges—escaping the Dark Dimension, defeating phantoms, discovering she's a Guardian. But nothing compares to choosing between the two loves of her life: Stefan and Damon Salvatore. Elena has reunited with Stefan, while Damon, hurt by the rejection, has become dark and unpredictable. Now Elena's torn between saving Damon's soul and staying true to Stefan.

But before Elena can decide who her heart belongs to, Dalcrest College's campus is overrun with vampires determined to resurrect Klaus, the wicked Old One who will stop at nothing to destroy Elena—and everyone close to her.

As Elena learns more about her destiny as a Guardian, a protector against evil on earth, she realizes that before she can defeat Klaus, she has to sacrifice someone close to her. Elena must decide how much—and who—she's willing to give up before it's too late. . ..

 

FINALE

(Hush, Hush, #4)
by Becca Fitzpatrick

Hardcover, 448 pages

Expected publication: October 23rd 2012 by Simon & Schuster Children's Publishing

Fates unfurl in the gripping conclusion to the New York Times bestselling Hush, Hush saga.Nora is more certain than ever that she is in love with Patch. Fallen angel or no, he is the one for her. Her heritage and destiny may mean they are fated to be enemies, but there is no turning her back on him. Now Nora and Patch must gather their strength to face one last, perilous trial. Old enemies return, new enemies are made, and a friend's ultimate betrayal threatens the peace Patch and Nora so desperately want. The battle lines are drawn—but which sides are they on? And in the end, are there some obstacles even love can't conquer?

 

FLUTTER

by Gina Linko

Hardcover, 352 pages

Expected publication: October 23rd 2012 by Random House Books for Young Readers

ISBN

0375869964 (ISBN13: 9780375869969)

All Emery Land wants is to be like any other 17-year-old—to go to school, hang out with her friends, and just be normal. But for as long as she can remember, she's suffered from seizures. And in recent years they've consumed her life. To Emery they're much more than seizures, she calls them loops—moments when she travels through wormholes back and forth in time and to a mysterious town. The loops are taking their toll on her physically. So she practically lives in the hospital where her scientist father and an ever-growing team of doctors monitor her every move. They're extremely interested in the data they collect when Emery seizes. It appears that she's tapping into parts of the brain typically left untouched by normal human beings.

Escaping from the hospital, Emery travels to Esperanza, the town from her loops on the upper peninsula of Michigan, where she meets Asher Clarke. Ash's life is governed by his single-minded pursuit of performing good Samaritan acts to atone for the death of a loved one. His journey is very much entwined with Emery's loops.

Drawn together they must unravel their complicated connection before it's too late.

 

THE LOST PRINCE

(The Iron Fey: Call of the Forgotten, #1)
by Julie Kagawa

Paperback, 379 pages

Expected publication: October 23rd 2012 by Harlequin Teen

ISBN

0373210574 (ISBN13: 9780373210572)

Don't look at Them. Never let Them know you can see Them.That is Ethan Chase's unbreakable rule. Until the fey he avoids at all costs—including his reputation—begin to disappear, and Ethan is attacked. Now he must change the rules to protect his family. To save a girl he never thought he'd dare to fall for.

Ethan thought he had protected himself from his older sister's world—the land of Faery. His previous time in the Iron Realm left him with nothing but fear and disgust for the world Meghan Chase has made her home, a land of myth and talking cats, of magic and seductive enemies. But when destiny comes for Ethan, there is no escape from a danger long, long forgotten.

 

THE EVOLUTION OF MARA DYER

(Mara Dyer,#2)
by Michelle Hodkin

Hardcover, 544 pages

Expected publication: October 23rd 2012 by Simon & Schuster Books for Young Readers

ISBN

1442421797 (ISBN13: 9781442421790)

Mara Dyer once believed she could run from her past.

She can't.

She used to think her problems were all in her head.

They aren't.

She couldn't imagine that after everything she's been through, the boy she loves would still be keeping secrets.

She's wrong.

In this gripping sequel to The Unbecoming of Mara Dyer, the truth evolves and choices prove deadly. What will become of Mara Dyer next?

 

CHASER

(Alone, #1)
by James Phelan

Paperback, 256 pages

Expected publication: October 30th 2012 by K-Teen

ISBN

0758280661 (ISBN13: 9780758280664)

The trip of a lifetime just turned into the end of the world.

When Jesse crawls out of the wreckage of a subway car and emerges into daylight, he's greeted by a living nightmare. An unexplained force has destroyed New York City, turning skyscrapers into ash, cutting off all power and communication. Jesse and his new friends, Dave, Anna and Mini are dazed but unhurt. The other survivors are not so lucky. Every human being they encounter is infected, gripped by an unquenchable thirst that drives them to monstrous acts of violence.

Somehow, Jesse has to escape. But first, he has to stay alive.

 

REBEL HEART

(Dust Lands, #2)
by Moria Young

Hardcover, 432 pages

Expected publication: October 30th 2012 by Margaret K. McElderry

ISBN

1442430001 (ISBN13: 9781442430006)

Nothing is certain and no one is safe in the second book in the highly praised Dust Lands trilogy, which MTV's Hollywood Crush blog called "better than The Hunger Games."

It seemed so simple: Defeat the Tonton, rescue her kidnapped brother, Lugh, and then order would be restored to Saba's world. Simplicity, however, has proved to be elusive. Now, Saba and her family travel west, headed for a better life and a longed-for reunion with Jack. But the fight for Lugh's freedom has unleashed a new power in the dust lands, and a formidable new enemy is on the rise.

What is the truth about Jack? And how far will Saba go to get what she wants? In this much-anticipated follow-up to the riveting Blood Red Road, a fierce heroine finds herself at the crossroads of danger and destiny, betrayal and passion.

 

ROAR AND LIV

(Under the Never Sky, #1.5)
by Veronica Rossi

ebook, 60 pages

Expected publication: October 30th 2012 by Harper Collins

ISBN

0062239554 (ISBN13: 9780062239556)

Before Perry and Aria, there was Roar and Liv.

After a childhood spent wandering the borderlands, Roar finally feels like he has a home with the Tides. His best friend Perry is like a brother to him, and Perry's sister, Liv, is the love of his life. But Perry and Liv's unpredictable older brother, Vale, is the Blood Lord of the Tides, and he has never looked kindly on Roar and Liv's union. Normally, Roar couldn't care less about Vale's opinion. But with food running low and conditions worsening every day, Vale's leadership is more vital—and more brutal—than ever. Desperate to protect his tribe, Vale makes a decision that will shatter the life Roar knew and change the fate of the Tides forever.

Set in the harsh but often beautiful world of Veronica Rossi's "unforgettable" Under the Never Sky (Examiner.com), this captivating prequel novella stands on its own for new readers and offers series fans a fascinating look into the character of Roar. Poignant and powerful, Roar and Liv is a love story that will "capture your imagination and your heart." (Justine on Under the Never Sky)

SAPPHIRE BLUE

(The Ruby Red Trilogy, #2)
by Kerstin Gier

Hardcover, 368 pages

Expected publication: October 30th 2012 by Henry Holt and Co. (BYR)(first published January 5th 2010)

ISBN

0805092668 (ISBN13: 9780805092660)

Gwen's life has been a rollercoaster since she discovered she was the Ruby, the final member of the secret time-traveling Circle of Twelve. In between searching through history for the other time-travelers and asking for a bit of their blood (gross!), she's been trying to figure out what all the mysteries and prophecies surrounding the Circle really mean.

At least Gwen has plenty of help. Her best friend Lesley follows every lead diligently on the Internet. James the ghost teaches Gwen how to fit in at an eighteenth century party. And Xemerius, the gargoyle demon who has been following Gwen since he caught her kissing Gideon in a church, offers advice on everything. Oh, yes. And of course there is Gideon, the Diamond. One minute he's very warm indeed; the next he's freezing cold. Gwen's not sure what's going on there, but she's pretty much destined to find out.

 

TOUCHING THE SURFACE

by Kimberly Sabatini

Hardcover, 352 pages

Expected publication: October 30th 2012 by Simon Pulse

ISBN

1442440023 (ISBN13: 9781442440029)

Experience the afterlife in this lyrical, paranormal debut novel that will send your heart soaring.When Elliot finds herself dead for the third time, she knows she must have messed up, big-time. She doesn't remember how she landed in the afterlife again, but she knows this is her last chance to get things right.

Elliot just wants to move on, but first she will be forced to face her past and delve into the painful memories she'd rather keep buried. Memories of people she's hurt, people she's betrayed…and people she's killed.

As she pieces together the secrets and mistakes of her past, Elliot must find a way to earn the forgiveness of the person she's hurt most, and reveal the truth about herself to the two boys she loves…even if it means losing them both forever.

 

AFTER DARK

(The 19th Year, #1)
by Emi Gayle

Paperback

Expected publication: October 31st 2012 by J. Taylor Publishing

ISBN

1937744140 (ISBN13: 9781937744144)

What eighteen year old Mac Thorne doesn't know will probably kill her.

In exactly eight months, five days, three hours and thirteen minutes, Mac has to choose what she'll be for the rest of her life.

She has no choice but to pick. As a Changeling, it's her birthright. To Mac, it's a birthchore. Like going to school with humans, interacting with humans, and pretending to be human during the pesky daylight hours.

Once darkness descends, Mac can change into any supernatural form that exists—which makes her as happy as she can be. That is, until Winn Thomas, the biggest geek in her senior class figures out there's more to what hides in the dark than most are willing to acknowledge.

In this first of the 19th Year Trilogy, Winn might know more about Mac than even she does, and that knowledge could end their lives, unless Mac ensures the powers-that-be have no choice but to keep him around.

 

THE WARLOCK'S CURSE

(Veneficas Americana, #3)
by M.K. Hobson

Expected publication: October 31st 2012

THE YEAR IS 1910. Eighteen-year-old Will Edwards has landed a prestigious apprenticeship at Detroit's Tesla Industries, the most advanced scientific research center in the United States. It's a plum prize for a young man who dreams of a career in the new science of Otherwhere Engineering.

But his father doesn't want him to go. And he won't tell him why.

Determined to get there by any means necessary, Will finds unexpected support along the way. His old friend Jenny Hansen—daughter of a San Francisco timber baron—is eager to help him for reasons of her own. And so is his estranged brother Ben, who he hasn't seen in over ten years.

But running away turns out to be the easy part. On the first full moon after his eighteenth birthday, Will is stricken by a powerful magic—a devastating curse laid upon his ancestors by the malevolent sangrimancer Aebedel Cowdray. Will must find a way to control the magic that possesses him—or the vengeful warlock's spirit will destroy everything and everyone he loves.
Monthly Must Haves
These are our most anticipated October releases:
| | | |
| --- | --- | --- |
| Abigail's Picks | Julia's Picks | Kristina's Pick's |
|     |    |    |
What are your must have titles for October ? Tell us in the comments.
---
Authors/Publishers: have a book coming out soon?
Request a Review or schedule a visit/giveaway
Please leave a comment if we missed a title and we will update this post.