Today's Deadly Destination is from Tiffany Trent in the form of A Young Lady's Guide to Conducting Herself While Abroad, Distributed by Miss Marmalade's Seminary for Young Ladies of Quality from THE UNNATURALISTS (published on August 14th 2012 by Simon & Schuster Books for Young Readers). Want to win a copy? Enter via the widget below.
**Visit Dark Faerie Tales today for her Deadly Destination from Karina Cooper & a chance to win TARNISHED**
A Young Lady's Guide to Conducting Herself While Abroad
Distributed by Miss Marmalade's Seminary for Young Ladies of Quality
While the Seminary encourages Young Ladies to travel abroad for further enrichment in their necessary studies, it also urges strict caution when doing so.  All young ladies should of course travel with their families or a chaperone, but should disaster strike, it behooves a Lady of Quality to be prepared.
Here, then, are preparation reminders for whichever point of the compass you dare to travel:
To Points West, including Scientia –  Should you travel this route, you will most likely take airship from New London to Scientia.  Your only concern will be safe passage across the Creeping Waste. In all history, only one ship has succumbed, so there is not much to fear by this route. (And should the ship fail, be assured that your ending will be instant and graceful).
If you are traveling by steamship, carry the Sigils of Logic against water Elementals. They will attempt to charm you from the ship into the water, whereupon they will perform all sorts of indignities to your person before you drown. But they are frightened of anything that smacks of Logic and will release you if you press the cold iron image of Saint Boole against their skin.  Above all, be very certain that you've established passage on a rescue boat, should danger arise.
Once in Scientia, you are protected much as you are within the Walls of New London.
Have a care for the necropolis there, however! Rumor has it that it is haunted by an ancient warlock who seeks souls to power his army of automatons. Most fortunately, a warding wall has been built around the necropolis and no one lives there now. Still, best to be on your guard.
To Points South, including Newtonia – You will likely take a steamship to Newtonia and other points south, as long-distance airships have not yet found a reliable way to cross the Winedark Sea for any great distance. You should therefore prepare for similar possibilities as those described in the previous reference. Sigils of Logic are helpful, as well as the catechism of Saint Halley regarding the Scientific Miracle of the Diving Bell.
It is advised that you take a sylphid blouse and veil when walking abroad in Newtonia. Even with proper wards, the area is often swarmed with great clouds of tiny biting sylphids. Southern sylphids are much more beautiful and charming than our northern ones, and are often mistaken for dragonflies. Do not trust them, however. They are vicious.
Beware entering the southern stinkswamps, which breed the aforementioned plagues of sylphids, the infamous Grue, and similar bedevilments. If you are stranded there, no handbill in this world can help you.
To Points North —  No one is permitted to travel to the Myth Mountains in the North, save the mythminers and occasionally their kin.  The high mountain passes are treacherous and prolonged exposure to myth can cause hallucinations. Young Ladies of Quality never travel North.
To Points East, toward Mendel– Here There Be Dragons. Or Wyverns at least. True Dragons have not been seen in many an age, and we can all be very thankful for that. Should you travel overland toward the hamlets of Mendel, you will require nulling armor and a mythwork carriage, for certain. The Eastern Forests are treacherous and only the most enterprising of young women will endure.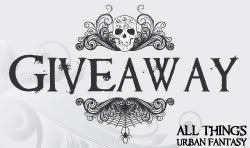 Giveaway provided by Tiffany Trent
One copy of THE UNNATURALISTS by Tiffany Trent
Published on August 14th 2012 by Simon & Schuster Books for Young Readers
Description:
In an alternate London where magical creatures are preserved in a museum, two teens find themselves caught in a web of intrigue, deception, and danger.
Vespa Nyx wants nothing more than to spend the rest of her life cataloging Unnatural creatures in her father's museum, but as she gets older, the requirement to become a lady and find a husband is looming large. Syrus Reed's Tinker family has always served and revered the Unnaturals from afar, but when his family is captured to be refinery slaves, he finds that his fate may be bound up with Vespa's—and with the Unnaturals.
As the danger grows, Vespa and Syrus find themselves in a tightening web of deception and intrigue. At stake may be the fate of New London—and the world.
Enter the giveaway via the widget below –

 Open Internationally

Click below for more Deadly Destinations
See all the upcoming DD posts 
Enter all the previous giveaways
More DD on Dark Faerie Tales