Today's Deadly Destination is from Tate Hallaway's Alex Connor on Pierre, South Dakota from PRECINCT 13  (published on August 7, 2012 from Berkley Trade). Want to win a copy? Enter via the widget below.
**Visit Dark Faerie Tales today for her Deadly Destination from Kat Richardson & a chance to win SEAWITCH**
Tate Hallaway's Alex Connor on Pierre, South Dakota from PRECINCT 13
Hi, I'm Alex Connor the Hughes' County… erm, Coroner.  Don't be nervous.  I don't use the gallbladder scoop on anyone who isn't dead–or at least mostly dead.  I'm sure none of you qualify, except maybe that fellow listing in the back row.  Hey, you back there!  If you're not a zombie, don't drool on the furniture, okay?
Anyway, apparently the mayor couldn't make it today, something to do with an unauthorized fly-over that the guys here at Precinct 13 think is probably a dragon, but, you know I'm sure it's nothing to worry about, not really.
Because this is just a normal city; stuff like that doesn't happen in a town like this.  Nope.  Never.
Yeah, right, so… let's see, one nice thing I can tell you about Pierre, South Dakota–the homicide rate here is almost non-existent.  For the last two years, there's been exactly zero suspicious deaths.  Part of what made me run for the office of coroner, actually.  I mean, talk about a cushy job, you know?  I kind of hoped that nothing exciting would happen the whole time I was in this position, but… well, that was before I knew about Precinct 13.
Which, uh, doesn't exist for most of you, okay?
So, uh, anyway, speaking of thirteen, you want to know some interesting facts about Pierre, South Dakota that I found especially odd when I moved here?  The city has an area that's just over thirteen square miles, and guess how many people live here approximately?  That's right, thirteen thousand. Our elevation over sea level?  Yep, I see even the zombie is predicting this one–just over thirteen hundred feet.
I bet that has something to do with it, don't you?  I mean, for those of you who can see, you know what I mean, right?
Well, okay, enjoy your visit to Pierre, South Dakota.  Please avoid stepping on the zombie on your way out and if you're wearing red, please be advised that dragons are particularly attracted to that color.  Not that there are dragons, of course.  Nope.  Not here in Pierre.  Right, okay!  Have a nice day!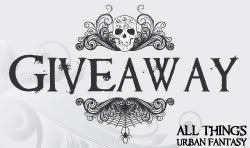 Giveaway provided by Berkley Trade
One copy of PRECINCT 13 by Tate Hallaway
Published on August 7, 2012 from Berkley
Description:
Recent college grad Alex Conner is thrilled to have landed a job as the Hughes County coroner/medical examiner in Pierre, South Dakota. But when her first day on the job ends with a missing corpse, Alex starts to wonder if she would have been better off collecting unemployment…
When the cops made some cryptic comments about being careful with the body they brought in, Alex just thought the boys in blue were messing with her. That is, until something freaky happens that no amount of med school could have prepared her for. By the time Alex gets herself together, the body has disappeared and the other residents of the morgue start talking her ear off.
After working up the courage to report the missing body, Alex is transferred to the mysterious Precinct 13 where she discovers that her new co-workers—including a cute technomage named Jack—are paranormals just like her. Now, Alex is being encouraged to use her ability to speak to the dead to solve crimes. And despite being in the middle of nowhere, Hughes County sure does have a lot of paranormal activity…
Enter the giveaway via the widget below –

US addresses only

Click below for more Deadly Destinations
See all the upcoming DD posts 
Enter all the previous giveaways
More DD on Dark Faerie Tales