Today's Deadly Destination  is from Tami Dane's Sloan Skye on Washington DC from BLOOD OF INNOCENCE (published on June 5th 2012 by Kensington). Want to win a copy? Enter via the widget below.
**Visit Dark Faerie Tales today for her Deadly Destination from Kendra Castle Leigh & a chance to win SHADOW RISING**
Tami Dane's Sloan Skye on Washington DC from BLOOD OF INNOCENCE
You mention the word Washington DC to most people, and what comes to mind? Monuments. The United States capital. The Smithsonian.
What comes to my mind?
Vampires.
Now, I'm not trying to tell you that vampires only live in Washington DC. To be fair  I'll admit we haven't profiled a single blood sucker in Washington DC yet. But we will. It's a statistical certainty.
Who am I? I'm Sloan Skye, summer intern for the FBI. My current position is with the PBAU. That stands for the Paranormal Behavioral Analysis Unit. Our job is to profile serial killers with a taste for blood. Sounds a lot like the famous BAU, right? It is. Except our unsubs (that's FBI-speak for unknown subjects) have a literal taste for blood. We're profiling vampire species I'd never heard of before, like the asanbosam and penanggalan.
Skeptical? I was too. After all, I'm too smart to believe in silly urban legends or creepy millennia-old folklore. I have two bachelors degrees and am almost finished with my first masters. I graduated from high school early, with honors. But after profiling my first unsub, I could no longer deny the truth. Vampires are real. And the ones we've profiled didn't sparkle. They weren't sexy or charming or magically enthralling. On the contrary, they looked like your everyday Jane or Joe American. Hardworking. Polite. Responsible…
As long as they weren't hungry.
The scariest part–not only are vampires real, but they live everywhere. The city. The burbs. The country. Maybe next door to you.
You see, their world is our world. Washington DC. Palm Beach, Florida. Elmo, Montana. Lago, Texas. From the Atlantic to the Pacific, the northernmost costal towns of Alaska to the southernmost in the Florida Keys. They walk among all of us, watching, waiting…for the opportunity to make you their next victim.
In his Philosophical Dictionary, Voltaire wrote:[85]
These vampires were corpses, who went out of their graves at night to suck the blood of the living, either at their throats or stomachs, after which they returned to their cemeteries. The persons so sucked waned, grew pale, and fell into consumption; while the sucking corpses grew fat, got rosy, and enjoyed an excellent appetite. It was in Poland, Hungary, Silesia, Moravia, Austria, and Lorraine, that the dead made this good cheer. He was telling the truth.
So please, watch your back. Lock your windows at night. Wear steel toed boots to bed. Don't nap under fig trees. And place a broomstick under your pillow and a pile of sand outside your door. You'd be shocked to discover what kind of gruesome creatures lurk in the dark shadows of your town…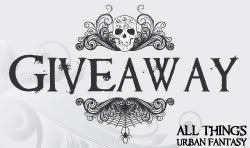 Giveaway provided by Kensington
One copy of BLOOD OF INNOCENCE by Tami Dane
Published on June 5th 2012 by Kensington
Description:
Gifted profiler Sloan Skye joins the hunt for an elusive serial killer—and discovers a breed of criminal few know exists…
A cynic by nature, Sloan Skye wasn't thrilled when she was assigned to the FBI's Paranormal Behavioral Analysis Unit. But her doubts are slowly easing, especially when she sees that working on the fringe allows her to use some of her more unconventional tactics. Most of all, Sloan's grateful her career is on track—because her love life, if you can even call it that, is in shambles.
Sloan is searching for a suspect who slays his female victims at night, and bizarrely drains their bodies of blood. Bad enough, but when Sloan learns what the killer is really after, she can barely sleep at night. When the suspect guns for someone very close to Sloan, it's time to throw out the rules and face her deepest fears…
Adopt the pace of nature; her secret is patience. —Ralph Waldo Emerson
Read an excerpt|Read our review
Enter the giveaway via the widget below –

US/CA addresses only

Click below for more Deadly Destinations
See all the upcoming DD posts 
Enter all the previous giveaways
More DD on Dark Faerie Tales