Today's Deadly Destination is from Marta Acosta's Mary Violet Holiday on Birch Grove Academy from DARK COMPANION (published on July 3, 2012 from Tor Teen). Want to win a copy? Enter via the widget below.
**Visit Dark Faerie Tales today for her Deadly Destination from Kate Locke & a chance to win GOD SAVE THE QUEEN**
Marta Acosta's Mary Violet Holiday on Birch Grove Academy from DARK COMPANION
Hi, I'm Mary Violet Holiday, and I'm ecstatic that the headmistress has asked me to show you around. Have you been to Birch Grove Academy for Girls before? No – well, I'm sure you'll adore it even though the weather is always tremendously gloomy. People think all of California is sunny, but these hills trap our town in a fog belt. Doesn't that sound fun? Like a belt made of mist. If I had one, it would be a soft glowing violet mist, because violet is my trademark color.
The fog is why students are so deplorably pale. Well, Constance isn't pale because she's from Barbados, and Jane isn't pale because she's an enigmatic mix of things, which is a metaphor for her personality, too. Jane's a foster kid from the 'hood and on full scholarship, but she's adjusted marvelously to our school.
I'm a lovely golden hue because my grand mere took me with her to Hawaii over break. All she did was lecture me on deportment and complain about the scarcity of amuse bouche — – that's French for cocktail wieners – at the hotel's Happy Hour.
Perhaps I was hasty in saying that everyone is pale. Isn't hasty a good word? I am fanatical about words, which is why I'm so fond of Jane, who studies incessantly for her SATs. Jane is a science and math brainiac and very rational, which is why she doesn't get frightened living alone in the old groundskeeper's cottage in the ancient birch grove.
The girl who lived in the cottage before said it was a little scary. She was a foster girl, too, and she left very suddenly. She's never contacted any of her old friends, including moi, which I think is very hurtful. It's like she vanished off the face of the earth.
I don't believe the stories about the birch trees pulling up their roots and walking at night, but I've seen lights in the grove at night and heard voices. I think it's probably just the headmistress's gorgeous sons and their friends partying. I'm not interested in any of the boys here though, because I've known them all my life.
The cafeteria is over there across the way. The food isn't as odious as it is at most school. The PTA are extremists about organic and nutritious food. That's why there are no fast-food restaurants in Greenwood. Juniors and seniors have off-campus privileges and we usually go down the hill to the Free-Pop – that's what we call the Tea-Stop Cafe – a few times a week. You'll always get a free drink when you're wearing your uniform.
It will take you five minutes to see everything in town – Greenwood is just that small and if you do anything wrong, your parents will be sure to hear about it by the time you get home and say, "It wasn't me, and I have a perfectly good explanation." Jane was disconcerted by the scrutiny because she said, "Everyone here is all up in my business." Exactly, and that's another reason for me not to date a Greenwood boy. Jane's never known spoiled rich boys before and she's as dazzled by them as I would be if amusing aliens landed on back campus and began speaking in Elizabethan verse. Well, a girl can dream!
I hope you've enjoyed visiting Birch Grove Academy! Don't feel bad if your application is rejected. There are many other very good schools…though not quite as good as Birch Grove.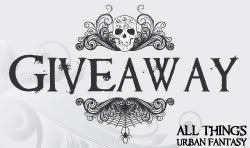 Giveaway provided by Tor Teen
One copy of DARK COMPANION by Marta Acosta
Published on July 3, 2012 from Tor Teen
Description:
When foster teen Jane Williams is invited to attend elite Birch Grove Academy for Girls and escape her violent urban neighborhood, she thinks the offer is too good to be true. She's even offered her own living quarters, the groundskeeper's cottage in the center of the birch grove.
Something's not quite right about the school — or is it Jane? She thinks she sees things in the birch grove at night. She's also beginning to suspect that the elegant headmistress and her sons are hiding secrets. Lucky is the gorgeous, golden son who is especially attentive to Jane, and Jack is the sardonic puzzling brother.
The school with its talented teachers and bright students is a dream for a science and math geek like Jane. She also loves her new friends, including hilarious poetry-spouting rich girl, Mary Violet. But the longer Jane stays at Birch Grove, the more questions she has about the disappearance of another scholarship girl and a missing faculty member.
Jane discovers one secret about Birch Grove, which only leads to more mysteries. What is she willing to sacrifice in order to stay at this school…and be bound to Birch Grove forever?
Read an excerpt | View book trailer
Enter the giveaway via the widget below –

US/CA addresses only

Click below for more Deadly Destinations
See all the upcoming DD posts 
Enter all the previous giveaways
More DD on Dark Faerie Tales