Today's Deadly Destination is  Lexi George's Ansgar' Do's and Don'ts for visiting Hannah, Alabama from DEMON HUNTING IN THE DEEP SOUTH (published on August 1st 2012 by Kensington Publishing Corp.). Want to win a copy? Enter via the widget below.
**Visit Dark Faerie Tales today for her Deadly Destination from Carrie Vaughn & a chance to win KITTY STEALS THE SHOW**
Lexi George's Ansgar's Do's and Don'ts for visiting Hannah, Alabama from DEMON HUNTING IN THE DEEP SOUTH
Do bring weapons.  Hannah is rotten with demons.
Bring a djeval flaskke or two for transporting captured demons to the Pit.
Watch out for demon-possessed humans.  Hannah is rife with the unfortunate creatures.  You can detect them by their terrible stench and their liquid black eyes.
Hire an interpreter.  Your Dalvahni translator will be of little use in this demesne.  The accent of the locals, their fondness for exaggeration and euphemism, and their odd slang makes intelligible conversation nigh unto impossible.
Purchase modern raiment else your warrior's garb draws notice.
By all means, partake of the victuals offered at the Sweet Shop Café and Grill.  Mistress Viola Williams is the best cook in seven dimensions.
Expect the unexpected.  Anything can happen in Hannah.  To date, a moving statue, a talking dog, any number of fairies, sand people, a man eating Chihuahua, a ghoul, a zombie, at least four ghosts, a horned demi-god with a predilection for running about the place in the nude, a wide assortment of shifters, a rampaging dragon, trolls, and a werewolf have been sighted.
Keep an eye out for purple-eyed demonoids, the half human, and half demon offspring of possessed humans.  Like wizards, their talents and power vary.  Certain of their ilk—in particular, the beautiful, female variety—have proven hazardous to a warrior's heart and peace of mind.
If you operate one of the modern conveyances known locally as automobiles, keep your hands on the wheel and pretend to drive the thing.  Magic makes the humans nervous and the sight of an unmanned vehicle moving of its own accord will undoubtedly raise questions.  You do not wish to be in violation of the Directive Against Conspicuousness.
Swim in the river at your own risk—a behemoth fish by the name of Gilbert lurks in the depths.
Avoid chocolate.  It is the only known substance intoxicating to a Dalvahni warrior.  If you must imbibe, be prepared to sing silly songs and lose your dignity.
Above all else, do not fall in love.  If, perchance, you succumb to this odd, bewildering affliction, know that it is, most likely, permanent.  In the event of such a disaster, I offer these words of wisdom:  do not trifle with thy wench lest she smite thy codpiece.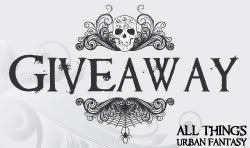 Giveaway provided by Kensington
One copy of DEMON HUNTING IN THE DEEP SOUTH by Lexi George
Published on August 1st 2012 by Kensington Publishing Corp.
Description:
Demon-slayers, evil forces, and an uber-bitchy ghost…
Hotter Than A Demon In Panties
Evie Douglass doesn't know what's worse—the demons secretly infesting her small Alabama hometown…or human belle-from-hell Meredith Starr Peterson, who's made her life miserable since high school. But when the "Death Starr" is brutally murdered and Evie is the number-one suspect, she's suddenly besieged by the evil-not-dead-enough and Meredith's furious specter. The only way she can clear her name is to get out from under demon hunter Ansgar's grim protection. He's blond, breathtaking, and the most lethal of all his kin, but after years of teasing, Evie is wary of anyone who swears her plus-size self is beautiful. However, having Ansgar all over her is sparking outrageous powers Evie didn't know she had. And she'll face any ultimate evil to keep this sexy slayer in this dimension and in her bed for all eternity…
Enter the giveaway via the widget below –

US/CA addresses only

Click below for more Deadly Destinations
See all the upcoming DD posts 
Enter all the previous giveaways
More DD on Dark Faerie Tales