Today's Deadly Destination  is from Kelly Meding's Ethan and Marco on the post-War world from CHANGELING (published on June 26th 2012 by Pocket Books). Want to win a MetaWars book? Enter via the widget below.
**Visit Dark Faerie Tales today for her Deadly Destination from Kalayna Price & a chance to win GRACE MEMORY**
Kelly Meding's Ethan and Marco on the post-War world from CHANGELING
Voice of God ( aka The Narrator): In the not so distant future, the battles between superheroes and villains have left the world teetering on the brink of disaster.  Cities have crumbled.  Thousands have died.  Millions have been left homeless, jobless, and hopeless.  The government struggles to provide what has long ago been lost—a sense of security.  For fifteen years, the superpowers that drove our world to the edge of Armageddon vanished…until they suddenly returned one cold day in January—
~*SCREECH*~
Ethan: Okay, that was pretty cheesy.  Let's not do that.
Marco: It was your idea, hermano.
Ethan: Yeah, yeah, and it was kind of dumb.  Besides, if people don't know the whole back story, they'll figure it out.  That's what Google is for.
Marco: Not in our world.
Ethan: Well, yeah, but most folks out there don't have your excellent computer skills, so they still rely on such archaic things as a Google search engine in order to find stuff.
Marco: *grunts*
Ethan:  Okay, so, I'm Ethan "Tempest" Swift and this is my teammate Marco "Onyx" Mendoza.  We're both former members of what was once called the Ranger Corps—a government funded group of superheroes who kept the peace and battled the superpowered bad guys known as the Banes.  We're both here today to give you a bird's-eye view of the post-War world we live in.
Marco: Must you use that pun?
Ethan: Bird's-eye?
Marco: Yes.
Ethan: But it's so perfect.  In case you guys missed it, I can control air currents and create wind disturbances, which allows me to fly.  My buddy Marco here is a shapeshifter and one of his forms is a raven, which also allows him to fly.  So we quite literally can give you a bird's-eye view of the world we live in, because we can fly right over it.
Marco: As can our friends.  That is why we have a copter, yes?
Ethan: *eye roll*  Will you just go with it?  We only have a little bit of time here, and Teresa will be pissed if we screw this up.
Marco: As you wish.
Ethan: *mutters something*  Okay, so, the first stop on our tour is New York City.  Now, we can't stop and look around or buy those cheesy little 'I Heart NYC' souvenirs, because no one sells them anymore.  In fact, most of New York City's Burroughs are deserted because of the damage sustained during the five year Meta War.  That scorched mark over there?  That was Long Island.  And Manhattan is now the largest man-made prison in the world where the last of the former Banes still reside, with its main observation tower and information center on Ellis Island.
Marco: Some among us would see those Banes pardoned of all crimes and allowed to re-enter society.
Ethan:  Some.  Not all.
Marco: Indeed.
Ethan:  So that's New York in all its prison-striped glory.  Moving east, you'll notice several of the Great Lakes have acquired new colors and pungent aromas which have forced many towns nearby to be evacuated.
Marco: Our government has often excelled at forced relocations.
Ethan: *frowns*  Anyway, that brings us to what's left of Chicago.  As you can see, there's not much.  That broken thing right there?  That used to be the Willis Tower, aka the Sears Tower.  That other broken thing?  Trump International.  Chicago was the scene of a huge battle about seven years ago, and some folks call it the turning point of the War.
Marco: The point where many began to believe the Rangers would not win.
Ethan: Technically, nobody won because all of our powers were stripped away for fifteen years.
Marco: Indeed.
Ethan: Moving west on our tour, you may notice some brand new cities have sprung up in the wilds of Colorado, Montana and Wyoming.  The Pacific Northwest hasn't changed a great deal in the last twenty years, except maybe for some expansion.  When the Hollywood film industry left Los Angeles and resettled in Vancouver, British Columbia, a lot of people moved to Washington State, too.  And speaking of Los Angeles, this is the final stop on our brief tour.  L.A. is the home of the old Ranger Corps Headquarters, located in Century City.  We abandoned the HQ back in January when an old nemesis blew up one of the three buildings and tried to kill the rest of us in another.  Now we live in a refurbished mansion in Beverly Hills.
Marco: Is it not as glamorous as it sounds.
Ethan: Most of Los Angeles isn't as glamorous as it sounds, or as safe as it used to be.
Marco:  Safe?  *snorts*
Ethan:  So to speak.  L.A. took a lot of hits during the War, which is why the film industry left and took a huge chunk of the remaining population.  Anything west of the 405 is basically a disaster, as is a lot of what's south of the 10.  Burbank and Studio City are still nice places to live if you can afford it.  Everyone who's left?  Well, they're just trying to get by like the rest of the country.
Marco:  Shall we attempt to end this on a positive note?
Ethan: If you've got one up your beak….?
Marco:  Funny.
Ethan:  Okay, fine.  If you're looking for a less apocalyptic place to visit, try the south, from Texas to Georgia.  Fewer major battles were held there, and a lot of folks migrated from the northern states after the War ended.  Some areas are even booming with growth and industry, like Tallahassee and Oklahoma City.  How's that?
Marco: Better.
Ethan: So, thanks for following us around on our brief tour of the country as it is now.  Just be grateful you don't live here, too.  I mean, do you have any idea how much a gallon of gasoline costs?  Or a quart of milk?
Marco: Ethan?
Ethan: What?
Marco: Say goodbye.
Ethan:  Goodbye.
Marco: Adios.
Voice of God (aka The Narrator):  As we end our journey across the scarred and ruined landscape of former purple mountain's majesty, let us never forget the once vast golden plains that our ancestors—
~*SCREECH*~  ~*CRUNCH*~
Ethan: I hate that guy.
END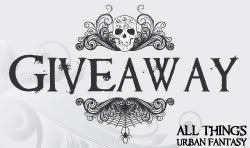 Giveaway provided by Kelly Meding
One signed copy of TRANCE or CHANGELING by Kelly Meding
TRANCE Description:
Kelly Meding's war-ravaged Los Angeles is ground zero for the ultimate Meta human showdown in this sexy, action-packed new series.
Fifteen years ago, Teresa "Trance" West was a skilled telepath and a proud member of the Ranger Corps. But ever since the Rangers were inexplicably rendered powerless at the climax of the devastating Meta War, she's bounced from one dead-end job to another. Now her powers have reappeared just as mysteriously as they vanished— only they're completely transformed and more potent than ever. And they're threatening to destroy her.
Trance heads to Los Angeles to track down the surviving Rangers and discover who restored her powers—and why—but a phantom enemy is determined to kill them before they can reassemble. As they dodge his deadly attacks and come to terms with their new role as heroes, Trance and the rest of the team set out to annihilate the sinister madman . . . only to discover their own powers are his greatest weapons.
Published on October 25th 2011 by Pocket Books
CHANGELING Description:
The second in a new series by popular urban fantasy author Kelly Meding, about an X-Men-like group of young people with superpowers who must find a way to work together.
Five months ago, Dahlia Perkins was a struggling newspaper journalist whose biggest responsibility was paying her rent on time. After learning she has the ability to absorb and deflect massive amounts of heat and fire, Dahlia is struggling to find her place as the newest hero in an established team of former Rangers freelancing their abilities in post-Meta War Los Angeles.
The team's first major case: two discarded human skins. One is a John Doe, the other was a janitor for Weatherfield R&D, a scientific research and development firm Dahlia once investigated—and she's itching to investigate them again. The ability to use and shed another person's skin isn't a power any of them have encountered before, nor something any of their former Meta enemies possess. But when a third skin appears and one of Dahlia's teammates is nearly killed by an assassin's bullet, it's clear someone else besides Weatherfield is targeting the Rangers—and their killer may not be Meta at all.
Published on June 26th 2012 by Pocket Books
Enter the giveaway via the widget below –

US/CA addresses only

Click below for more Deadly Destinations
See all the upcoming DD posts 
Enter all the previous giveaways
More DD on Dark Faerie Tales