Today's Deadly Destination  is from Katie Reus's December on Fontana from PRIMAL POSSESSION (published on September 4th 2012 by Signet Eclipse). Want to win a copy? Enter via the widget below.
**Visit Dark Faerie Tales today for her Deadly Destination from Donna Grant & a chance to win MIDNIGHT'S LOVER**
Katie Reus' December on Fontana from PRIMAL POSSESSION
Location: Fontana, North Carolina – A quaint (fictional) mountain town nestled between Beech and Sugar Mountain.
My name is December and I'm the heroine of Primal Possession, Book 2 in the Moon Shifter series. I'm twenty-eight years old, own a bookstore and live in the small, mountain town of Fontana, North Carolina. I'm also human, something I never would have had to specify twenty years ago. That was when shifters, vampires and other supernatural beings came out to the world. I was eight when they did and I never understood what the big deal was. People who can turn into animals? That's kinda cool. Vampires…eh, okay, the blood drinking thing grosses me out a little, but whatever.
When I was sixteen my parents died so my two brothers and I went to live with my uncle. He was a real douche. Not abusive or anything, just incredibly neglectful. If it wasn't for my brother Parker, we'd have never had food on the table or clothes that fit. Which is why the loss of our youngest brother hit Parker the hardest. He was killed by a feral shifter…and it was my fault. Talking or even thinking about it is too hard.
Now it's ten years later and I'm living in a town I love, a place I can finally call home. I have friends, a job I enjoy, and I recently bought my own house. Everything was so peaceful, normal…until Liam.
A tall, sexy, frustratingly arrogant shifter has disrupted everything in my life. And it's not just him, it's his brother and all the new shifters in town. No longer is Fontana a touristy town that attracts winter vacationers who want to ski and relax. There's an element known as the Antiparanormal League hell bent on hurting shifters and anyone connected with them. It doesn't matter that I'm not technically connected to them. Liam made a claim on me so now I might as well paint a giant target on myself. So if you're planning a trip to Fontana anytime soon just be careful…
If you'd like to read more about December, Primal Possession releases September 4, 2012.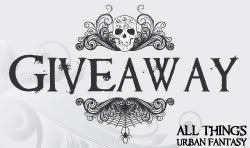 Giveaway provided by Signet Eclipse/Katie Reus
2 copies of PRIMAL POSSESSION by Katie Reus
Published on September 4th 2012 by Signet Eclipse
Description:
To protect her, he will unleash the beast within…
As his pack's second-in-command, lupine shifter Liam Armstrong gives orders and takes what he wants—until he meets red-headed, blue-eyed December McIntyre. Liam knows the human beauty is his intended mate the moment he sees her, but December is far too strong-willed to accept his protection.
December, whose brother is the town sheriff, has every reason to mistrust shifters after one killed her youngest sibling. But the forceful and handsome Liam has gotten under her skin in a way she hadn't thought possible, and the desire she feels for him is almost too much to bear.
When a radical hate group targets all humans known to sympathize with paranormal beings, December is attacked in her bookstore. Reluctantly, she turns to the only one who can help her: Liam. And he is going to take her to places within herself she never knew existed.
Read an excerpt| View Trailer
Enter the giveaway via the widget below –

US/CA addresses only

Click below for more Deadly Destinations
See all the upcoming DD posts 
Enter all the previous giveaways
More DD on Dark Faerie Tales