Today's Deadly Destination  is from Jennifer L. Armentrout's Daemon on West Virginia from ONYX (published on August 14th 2012 by Entangled Teen). Want to win the entire Lux series? Enter via the widget below.
**Visit Dark Faerie Tales today for her Deadly Destination from Rowland Lee & a chance to win VENGEANCE MOON**
Jennifer L. Armentrout's Daemon on West Virginia from ONYX
When people think of West Virginia, their minds automatically conjures up the image of a guy wearing overalls, rocking the toothless look with pride, possibly missing a finger or two, and is using an outhouse. 'Cuz West Virginia doesn't have indoor plumbing. Eye. Roll.
The state motto goes something like: West Virginia—Wild and Wonderful. And I fit the statement. I'm wild and I'm wonderful.
But anyway, I digress.
Out of all the places I've lived, on Earth and beyond, West Virginia's has been like any other place. But in a way, it's better. Sure, there're a lot of trees. Okay. There're pretty much trees everywhere and a lot of cow pastures, but some areas of West Virginia can be beautiful.
Take the Seneca Rocks for example. Besides the obvious benefits of the beta quartz, the mountains provide an amazing view.  The color of sandstone, Kitten—aka Katy—say the remind her of fingers reaching into the school. I don't know about that. With all the books she reads, she has a real overactive imagination. The Rocks are great for hiking. They have beginnings trails for the not so agile and graceful and much more difficult ones.
There's also this beautiful lake that's a fav of mine. I can't tell you where it is, because I'd be seriously annoyed if some strangers started hanging out there. Kitten likes it, too. Which makes me think of a certain red bikini.
Aw, good times.
Sorry. When I think of the lake, I think of Kat in the red bikini and I'm pretty much useless after that. So if you ever come to West Virginia, swing by Seneca Rocks. I can promise that most people will have their teeth and all their fingers, barring the random, freak farm accidents. And hey, you might just run into an alien or two.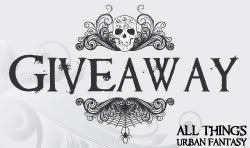 Giveaway provided by Entangled Publishing
1 winner will receive both books in the Lux series (OBSIDIAN & ONYX) & signed bookplate
2 winners will receive a copy of OBSIDIAN & signed bookplate
Published on August 14th 2012 by Entangled Teen
Description:
Being connected to Daemon Black sucks…
Daemon's determined to prove what he feels for me is more than a product of our bizarre connection. I've sworn him off even though he's running more hot than cold these days. But against all common sense, I'm falling for him. Hard.
Our relationship issues aren't out biggest problem…
The Department of Defense is here. If they ever find out what Daemon can do and that we're linked, I'm a goner. So is he. And when a new boy shows up a school with a secret of his own, things get complicated fast. I need to choose between my own instincts and Daemon's.
But then everything changes…
I've seen someone who shouldn't be alive. Daemon's never going to stop searching until gets the truth. What happened to his brother? Who betrayed him? And what does the DOD want from them—from me?
No one is who they seem. And not everyone will survive the lies.
Read an excerpt|Read our review| View Trailer
Enter the giveaway via the widget below –

US/CA addresses only

Click below for more Deadly Destinations
See all the upcoming DD posts 
Enter all the previous giveaways
More DD on Dark Faerie Tales