Today's Deadly Destination  is from Gina Rosati's Anna Rogan on the Moon from AURACLE (published on August 7th 2012 by Roaring Brook Press). Want to win a copy? Enter via the widget below.
**Visit Dark Faerie Tales today for her Deadly Destination from Kendare Blake & a chance to win GIRL OF NIGHTMARES**
Gina Rosati's Anna Rogan on the Moon from AURACLE
One Giant Step for Anna Rogan
Did you know that if you leave a footstep on the moon in 1969, it will still be there today? When I saw this factoid on the internet, I didn't believe it, so I had to come up here to check for myself.
Yup, I'm on the moon. One of the benefits of being able to astrally project is I can go anywhere I want, so sometimes I come up here, especially on nights when my father is in one of his moods and my best friend Rei's not around to talk to. The first time I ventured up here, I was about five years old. At that age, I had certain expectations. I expected the moon to be a bright and happy place, because that's how it looks from Earth, so I was pretty comfuzzled when I landed on this dark, pocky dustball. I was hoping to avoid The Man in the Moon because even when I was five, he sounded kind of sketchy, but I really wanted to see that giant cow – you know, "Hey, diddle, diddle … the cow jumps over the moon"? Guess what? No cow.
At first, I felt cheated, like the moon was just a big lie. For a long time, I didn't bother to go back because the moon paled in comparison to all the other bright and shiny things exploding all over the universe. Then a few years back, after a day of verbal fireworks and parental fail occurred at my house, I needed to get away, so I bounced up here.
It's very quiet on the moon. We don't get this absolute quiet on Earth, because something is always making noise there – a bird singing, a refrigerator humming, even our own heart beating. But up here on the moon, there are no birds or household appliances or bodies. All you can hear is an absolute and overwhelming silence. The earth looks sort of small and peaceful from the moon, half of it hidden in the night and the other half all green, brown, blue and swirly white clouds. It reminds me of the yin/yang symbol. And even though I'm hovering over this dark, dusty rock knowing that down there on earth, storms blow and fires burn and people hurt each other, I'm learning to find some perspective in it all … that one good friend can make all the difference, that sometimes I need to adjust my expectations, and there is truth to the saying that light shines through the cracks of life.
And hey, believe it or not, look what I found right next to the American flag – one small step for mankind!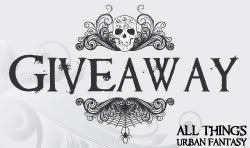 Giveaway provided by Gina Rosati
One copy of AURACLE by Gina Rosati & swag
Published on August 7th 2012 by Roaring Brook Press
Description:
On the surface, there's nothing special about Anna Rogan; she gets average grades, she's not especially beautiful, and she spends most of her time just hanging out with her best friend, Rei. But Anna has a secret; she can astrally project out of her body, allowing her spirit to explore the world and the far reaches of the universe.
When there's an accident and her classmate Taylor takes over Anna's body, what was an exhilarating distraction from her repressive life threatens to become a permanent state. Faced with a future of never aging, never being heard or touched, Anna turns to Rei for help. Together they search for a way to get Anna back into her body in time to stop Taylor from accusing an innocent friend of her murder, but they don't take into account the deeper feelings that are beginning to grow between them.
A story about an out-of-body experience gone terribly wrong, Auracle by Gina Rosati is an exciting, sensual novel that explores the relationship between body and soul and the power of a single touch.
Enter the giveaway via the widget below –

 Open Internationally

Click below for more Deadly Destinations
See all the upcoming DD posts 
Enter all the previous giveaways
More DD on Dark Faerie Tales