Today's Deadly Destination  is from Erica Ridley's Cain  on London from BORN TO BITE (published on September 1st 2012 by Kensington Publishing Corp.). Want to win a copy? Enter via the widget below.
**Visit Dark Faerie Tales today for her Deadly Destination from Tessa Gratton & a chance to win THE BLOOD KEEPER**
Erica Ridley's Cain  on London from BORN TO BITE
Another night, another ballroom… this one gaudier than most. Oriental folding screens and candlelit chandeliers are a far cry from rolling hills and bloody battlefields. Well, depending on your point of view. Lincolnshire is a blessed distance from soot-stained London, but the come-out debs fight over titled bachelors with the same focused ruthlessness as any Scottish laird defending castle and keep.
Gossips call this particular field of war "the Wedgeworth soiree." If ye don't believe such an innocent word could strike fear into the hearts of men, then ye haven't taken a close enough look at the fresh-faced lords-to-be cowering behind the refreshment table. I'd wager the cups in their trembling hands contain a fair dose of whiskey. Pitiful whelps wouldn't last a day where I'm from.My kin don't hide behind lukewarm ratafia.
Where's home, ye ask? Scotland, of course. As if ye don't ken the accent in my voice. These watery English nobs may call me Mr. Mártainn Macane all they like, but at home in Pitreavie Castle I'm simply known as Cain. The warrior. The Highlander. The vampire hunter.
Ere ye get your braes in a twist over the rights of vampire maidens to flee across the border into godforsaken Polite Society to escape their duties to honor and clan, let's get a few points straight. Firstmost, anyone who abandons family deserves what they get. Secondly, I'm not the one who decides their fate. Aye, they best be grateful for that boon! And thirdly, there's no point in hiding. Be it within the Black Forest or the Beau Monde, I always find what I'm looking for. And nobody knows vampires better than me. After all, I've been one for three hundred years.
What's that? My bloodlust hardly shocks ye, given my looks? I can't help being head-and-shoulders taller than these milksop dandies in their unscuffed slippers and lemon-yellow waistcoats. It seems England is overrun with a different kind of sheep. I'll force my Highland muscles into breeches and shirtsleeves, but I'll be damned a second time before I let some uppity tailor noose a cravat about my neck. Next time one tries, I'll show him my fangs.
Soon as I drag home my quarry, it's back to the freedom of hills and kilts for me. Can't wait to trade this matchstick "decorative walking cane" for my razor-edged Claymore. Playing gentleman is pure torture for a Scot like me. And can ye believe, in all the much-lauded routs I've been to, not one orchestra included the bagpipes?
Come to think of it, there's not a single bloody thing I enjoy about English High Society. Not the disgusting French sauces drowning every meal, not the boring brick townhomes burying Mother Nature beneath, and definitely not the bonny lass who just locked eyes with me across this crowded dance floor. The pale flesh at the swell of her bosom and the curve of her neck glow temptingly beneath the flickering candlelight. I can't help but edge a wee bit closer.
While I'm here feigning manners, mayhap I ought to ask her to dance. Whisk her into the shadows of night, where the new moon grants enough privacy to steal a kiss–and something spicier. I do feel a devilish thirst coming on…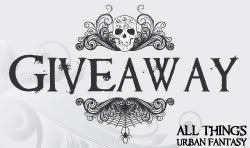 Giveaway provided by Kensington
One copy of BORN TO BITE by Erica Ridley, Diana Cosby, Hannah Howell
Published on September 1st 2012 by Kensington Publishing Corp.
Description:
Darkly handsome and dangerously sexy, these voracious vampires are out for blood—and bound for eternal love…
Dark Secret by Hannah Howell
Alone in the world, Murdina Dunbar sets out in search of the only family she has left—and finds an ally in the mysterious Sir Gillanders Baldwin. Something about her sexy protector stirs her blood. Soon, not even the whispers that he's a dangerous demon can keep her from his bed….
Never Been Bitten by Erica Ridley
Rumored to be a vampire, the rakish Mr. Macane is ravishing all the ladies of the ton! Yet, Miss Elspeth Ramsay cannot bring herself to tremble in his presence. But once Ellie feels the touch of his teeth at her throat, she finds herself biting him back! Surely this sudden bloodlust can only mean danger for her family—and her heart….
Highland Vampire by Diana Cosby
As King of the Highland Coven, vampire Aedan MacGregor knows that falling for the fey Rowan Campbell could destroy her. But one taste of her healing blood and he craves her like no other. Dare claim her as his own, knowing he might lose her forever?
Enter the giveaway via the widget below –

US/CA addresses only

Click below for more Deadly Destinations
See all the upcoming DD posts 
Enter all the previous giveaways
More DD on Dark Faerie Tales