Today's Deadly Destination  is from Erica O'Rourke's Luc on New Orleans from BOUND(published on June 26, 2012 from K Teen). Want to win a copy of your choice from the series? Enter via the widget below.
**Visit Dark Faerie Tales today for her Deadly Destination from E.S. Moore & a chance to win TAINTED NIGHT, TAINTED BLOOD**
Erica O'Rourke's Luc on New Orleans from BOUND
The trick to understanding New Orleans is that it's more than one city. The city you see by daylight is different than the one you see by night, and the city Flats know and love isn't the same one the Arcs live in. Every building, every story, every person in the Crescent City has layers of secrets and stories and history. Nothing's ever what it seems.
When Verity was came here, she fell in love with the city…right up until she realized she couldn't leave. And when Mouse – Mo to her family, Maura when things are looking serious – arrived, she wasn't interested in anything the city had to offer. Including me.
It's a shame. She's a beautiful city, if you take the time to get to know her – and if nobody's trying to kill you. And while I've been all over the world, nothing makes me happier than the streets of the Quarter on a summer night, with sweet olive and the blues heavy in the air, your girl on your arm. Here's some of the places I've taken Mouse, trying to help her see New Orleans through my eyes:
The Allée: If you were to approach the Allée without an Arc, all you'd see would be the green grass and oak tree-lined roads of an old plantation, like the ones in St. Martinville or Vacherie.  But for Arcs, the Allée is a sacred space, bounded by a different element on each side, with the land inside considered neutral ground. Each of the Houses has a lane to the central dais, bounded by trees and anchored by a stone basin, imbued with magic and nearly unbreakable.  If you're lookin' to make a statement to every living Arc, this is the place to do it.
The Assembly: From the outside, it's easy to recognize the spires of the Assembly – it's located inside St. Louis Cathedral, bordering Jackson Square. But instead of sharing the space with tourists and parishioners, we shift the space inside, so the only way in is by going Between just as you enter the vestibule. Only an Arc can get in – a fact that makes Mouse more than a little cranky – but it's safer that way. The inside looks like an old-fashioned theater, with rows and rows of seats looking down on a stage, and dead-center is the table that the Quartoren rule from, covered with the runes that allow us to call on the magic. Without that table, the Arcs would be lost.
Café Du Monde: Just across Jackson Square from the Assembly is Café Du Monde, where you can get beignets – piping-hot, fried dough, heaped with powdered sugar – and café au lait twenty-four hours a day. Don't fool yourself into thinking it's just coffee with milk – the coffee's cut with chicory root. The line is always long, thanks to the tourists, but it's worth the wait. Good things usually are, I've found.
Elemental Houses: Each of the four elemental magics has a House where the Patriarch and his family live; they're training centers for the younger arcs and where all House business is taken care of. You can only cross into a House's territory if you're a member – or a guest of a member. Most importantly, within the boundaries of a house, the Quartoren holds no power. The House of DeFoudre, where I grew up, is located in the upper Quarter. The House of Marais – Evangeline and Verity's House – is in the Garden District.
Neutral Ground/the Dauphine: While Arcs get along, generally speakin', there's always a bit of friction between Houses. To make sure those disagreements don't get too ugly, we have places where using magic against another Arc is considered a crime. One such place is the Dauphine, a bar in the Faubourg Marigny neighborhood. Concealed to look like an abandoned storefront, the Dauphine's got music, beer, and information, if you're willing to pay. Flat New Orleans has its own version – the strips of grass in the middle of a road. I've been told it was a place for the Spanish and French to trade, back in the day – but three guesses where they got the idea.
This city has been my home for my entire life. And I've always believed it would be my future, too – that one day, I would be the Patriarch of my House, take up my seat on the Quartoren, and fulfill the destiny handed down by my family. But now that I've met Mouse – a girl who's got as many layers as New Orleans itself – I'm starting to wonder whether home is a city, or a person. I have a feeling the answer will change everything.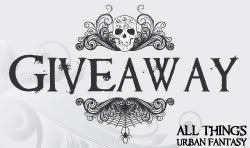 Giveaway provided by Erica O'Rourke
One copy of TORN, TANGLED or BOUND by Erica O'Rourke
Available from K Teen
TORN:
Mo Fitzgerald knows about secrets. But when she witnesses her best friend's murder, she discovers Verity was hiding things she never could have guessed. To find the answers she needs and the vengeance she craves, Mo—quiet, ordinary, unmagical Mo—will have to enter a world of raw magic and shifting alliances. And she'll have to choose between two very different, equally dangerous guys—protective, duty-bound Colin and brash, mysterious Luc. One wants to save her, one wants to claim her. Which would you choose?
TANGLED:
A month ago, Mo Fitzgerald risked her life to stop an ancient prophecy and avenge her best friend's murder. Now, she only wants to keep her loved ones safe. But the magic—and the Chicago Mob—have other plans.
Mysterious, green-eyed Luc is back, asking for help—and a second chance. Colin, her strongest protector, is hiding a shocking secret. And inside Constance, the magic is about to go terribly wrong. Tangled in a web of love and betrayal, Mo must choose between the life she's dreamed of and the one she's destined for.
BOUND:
Mo Fitzgerald has made her choice: A life in Chicago. A future with Colin. To leave behind the enigmatic Luc and the world of the Arcs. But the more she struggles to keep her magic and mortal lives separate, the deadlier the consequences. In the end, Mo must risk everything–her life, her heart, her future–or lose it all.
Enter the giveaway via the widget below – Open Internationally

Click below for more Deadly Destinations
See all the upcoming DD posts 
Enter all the previous giveaways
More DD on Dark Faerie Tales