One of our favorite paranormal romance authors,  Laurie London, is back today sharing her Top 10 favorite vampires and celebrating the release of SEDUCED BY BLOOD, the 4th book in the Sweetblood (available on July 24, 2012 from HQN). Tell us who some of your favorite vampires are in the comments & you could win a copy of SEDUCED BY BLOOD!
Laurie London's Top 10 Favorite Vampires
Before I started writing the Sweetblood series, I read a fair number of vampire books (horror and romance), so I suppose my characters are an amalgamation of the elements I find so compelling…both the good guys and the bad guys.
Santiago, the hero in SEDUCED BY BLOOD, is the hot-headed region commander of the Guardians. Bold and brash, he's used to getting his own way and having people do what he tells them to do. But Roxy doesn't buy into it like everyone else. She's the thorn in his side, the gravel in his shoe, unraveling him bit by bit, upsetting his world, but she eventually falls in love with the sensitive, vulnerable man she finds inside.
Here are some of my favorite vampire characters in film and books:
Who are some of your favorite vampire characters? I only had room for ten. Who would you add to this list?
Don't miss a stop on the Seduced by Blog tour
Each stop will be giving away a signed copy of Seduced by Blood.
July 9th All things Urban Fantasy
July 10th Hanging with Bells
July 11th Ramblings of a Chaotic Mind
July 12th Sizzling Hot Book Reviews
July 13th Paranormal Cravings
July 16th Reading between the Wines
July 17th Book Monster Reviews & Literal Addictions
July 18th Romance Book Craze Blog
July 19th Books-n-Kisses
July 20th United by Books
July 21st The Qwillery
Laurie London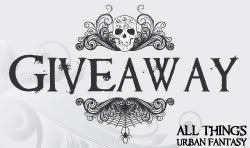 Giveaway provided by HQU
One copy of SEDUCED BY BLOOD by Laurie London
Available on July 24, 2012 from HQN
Description:
Deep within the forests of the Pacific Northwest, the battle for supremacy rages on between two vampire coalitions: Guardian enforcers sworn to protect humanity, and Darkbloods, rogues who kill like their ancient ancestors… Hot-blooded and hard-edged, Tristan Santiago has an uncanny ability to see beneath the surface-a power that serves him well as the Guardians' region commander. But when a deadly plot against his fellow vampires is uncovered, he must turn to the one woman he can't read: the beautiful yet mysterious Roxanne Reynolds, whose sensual presence soothes his tormented memories. Roxy had put love before duty once before, with devastating results. But to root out a dangerous traitor in their midst, she must put her faith in Santiago, the one man skilled enough to break through her defenses. Posing as lovers, Santiago and Roxy work side by side-and discover a powerful craving that threatens to consume them both….
 Review coming soon
Enter the giveaway via the widget below
---
Interested in being a guest on All Things Urban Fantasy? Fill out our Guest Request Form
About the author