Today is a very geeky day at ATUF with Michael R. Underwood here to introduce us to his action packed urban fantasy book GEEKOMANCY  (available on July 10, 2012 from Pocket Star), its genre heritage, and its geeky influences.  In her review, Julia said, "if you're in the mood for verbal gymnastics and enjoy seeing all of your favorite pop culture franchises in gorgeous, living color, GEEKOMANCY more than delivers." Stay around at the end of this post for the giveaway!
GEEKOMANCY'S Genre Heritage
by
Michael R. Underwood
Most of my Urban Fantasy acculturation doesn't actually come from novels. I've read my fair share of books in the genre, from Neil Gaiman's Neverwhere to Charles DeLint's Newford stories, almost all of the Jim Butcher Dresden Files novels, and Emma Bull's The War for the Oaks.
I've read other bits here and there, but most of my UF knowledge comes from TV, film, and role-playing games. I watched Buffy the Vampire Slayer from the beginning, as well as shows like Charmed, Gargoyles, and more. I followed from Buffy to Angel, and was more happy to watch those, enjoying a world very close to my own, but where people were more bad-ass, had cooler adventures, and being a smart-talking geek with seemingly-useless knowledge was an asset.
As a teen, I also played a lot in White Wolf's World of Darkness setting, from Vampire: the Masquerade (which I wasn't greatly invested in, not being much of a vampire fan) to games I connected to much more, like Werewolf: the Apocalypse, Mage: the Ascension and Changeling: the Dreaming (I was even one of the small number of people who played a campaign of Wraith: The Oblivion, which was a marvelous game ahead of its time).
I played and then storytold for a six-year ongoing Changeling LARP in Bloomington, Indiana, which had over 70 regular players at its height. I learned a huge amount about storytelling, audience expectations, and performance from that game, and it looms large in my memory now almost a decade later, since we told hundreds of story arcs for dozens of
characters in several shifting groups and at regional, national, and international levels for the game world.
Those influences from TV and RPGs were just as present in my mind as Urban Fantasy standards like The Dresden Files or the Anita Blake series when I was designing the world of Geekomancy.
 But there are some influences that run deeper than others, some that go all the way to the core of what I was thinking about as I was writing. Dresden Files, The Middleman, Buffy the Vampire Slayer, and Clerks are the cytosine, thymine, guanine, and adenine of Geekomancy.
The Dresden Files is the urban fantasy series I have read the most deeply, and is itself a hybrid work, combining urban fantasy and noir. It's also tremendously funny at times, with some geek humor and some non-denominational hilarity. I love the way Butcher crafted a whole secret world, layer by layer, and the way that human will and compassion drive the heroes.
Buffy the Vampire Slayer was the first show I watched as a teen that really hit home how you could be funny by being smart, and smart via being funny. It gave me a variety of powerful female characters to appreciate, a lovable everyman, and an ongoing empowerment theme that ran mostly to the Girl Power flavor but not without bringing some guys along riding shotgun. Buffy wasn't the biggest geek, but she spoke the language while kicking butt and looking after her friends.
Clerks is one of the most honest and funny stories of My People. Smith isn't of my generation, but many of my best friends are of his, and I grew up nearly as steeped in Gen X culture as the material that now gets tagged to my own generation (Millenial Generation Wh(Y) – they're still fighting over the terminology). For me, Clerks captures much of the feel of the countless hours I spent at my friendly local game store, as a regular and then as an employee, with the intentional over-analysis, the wage-slave desire to talk back at rage-inducing customers, and the eternal line of the substitute worker when everything has gone wrong: "I'm not even supposed to be here today!"
The Middleman is probably the least well-known of these influential texts, as it only had one short season on ABC Family. But it was a breath of hyper-smart, meta-textually rich and hilarious fresh air, with arch dialogue, un-selfconsciously ridiculous premises (Ancient Kung Fu Master vs. Vengeful Luchadores!), and an inspiring female geek of color protagonist, who I cite as Ree Reyes' urban fantasy godmother. The Middleman was like Men In Black by way of The Tick, and
too brilliantly odd to ever fit at ABC Family and I hope to capture some of the show's same marvelous energy in Geekomancy.
Geekomancy is, among other things, a love letter to geek culture. I move around a lot, I was shy from an early age until early adulthood,and diving into other worlds gave me the language to learn about courage, compassion, dedication, and fun. Gaming let me teach myself how to be social, and the atmosphere of stories, games, fun, and
friendship forged me into the storyteller and man I am today.
I don't presume that Geekomancy will be a life-changing story for anyone, but I hope to bring the love I have for the stories that came before, for the community, the passion for impossible, marvelous worlds and the community of people who believe in them and show readers of the novel a fun ride with plenty of in-jokes to smile at and a story that has both humor and heart.
 
Michael R. Underwood grew up devouring stories in all forms: movies,comics, TV, video games, and novels. He holds a B.A. in Creative, Mythology and East Asian Studies from Indiana University and an M.A., in Folklore Studies from the University of Oregon, which have been, great preparation for writing speculative fiction. Michael went, straight from his M.A. to the Clarion West Writers Workshop and then, landed in Bloomington, Indiana, where he currently lives. When not, writing or selling books across the Midwest as an independent book, representative, he dances Argentine Tango and studies renaissance, martial arts.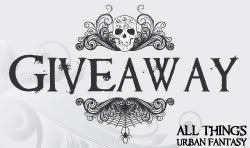 Giveaway provided by Pocket Star
One signed digital copy of GEEKOMANCY by Michael R. Underwood
Available on July 10,2012 from Pocket Star
Description:
Ree Reyes' life was easier when she just had to worry about scraping together tips from her gig as a barista-and-comicshop slave wage in the port city of Pearson to pursue her ambitions as a screenwriter.
When a scruffy-looking guy storms into the shop looking for a comic like his life depends on it, Ree writes it off as just another day in the land of the geeks. Until a gigantic 'BOOM!' echoes from the alley a minute later, and Ree follows the rabbit hole into Pearson's magical flip-side. Here, astral cowboy hackers fight trolls, rubber-suited werewolves and Elegant Gothic Lolita fate witches by channeling genre tropes and wielding nostalgia-powered props.
Ree joins Eastwood (aka scruffy guy), investigating a mysterious string of teen suicides as she tries to avoid imploding after her own drag-your-heart-through-jagged-glass breakup. But as she digs deeper, Ree discovers Eastwood may not be the knight-in-cardboard-armor she thought. Will Ree be able to stop the suicides, save Eastwood from himself, and somehow keep her job?
Enter the giveaway via the widget below
---
Interested in being a guest on All Things Urban Fantasy? Fill out our Guest Request Form