We're so pleased to welcome Jodi Lynn Anderson as she continues her tour for TIGER LILY (available now from Harper Teen). In her 5/5 review, Julia said that, " Jodi Lynn Anderson has given me the Peter Pan story I've always dreamed of, gorgeously written, intimate, and inspired."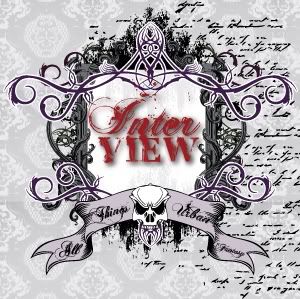 ATUF: Peter Pan is a story that has inspired countless retellings in various forms.  What was it about Tiger Lily in particular that drew you to her story?
JLA: I felt like she was the most fascinating character I knew of whose story had never been told. It seemed like Tiger Lily had so much going on that we didn't get to see, and that there was something complicated and deep between her and Peter. I was smitten by her as a character from the first time I read Peter Pan and Wendy.
ATUF: Reimagined fairy tales are tremendously popular in YA right now, from Jackson Pearce's Fairytale Retellings series to Marissa Meyer's sci-fi twist on Cinderella in CINDER. Why do you think these classic stories are resonating so strongly with readers right now?
JLA: I think the fairytales that have stuck with us are the ones full of elemental truths, and that never gets old. It seems to me that retellings offer us a fresh glimpse of that; you get to experience what lies at the heart of an old story, but in a new way.
ATUF: What made you choose Tinkerbell as a narrator?
JLA: Well, Tink has always seemed so complicated and hilarious to me, and I got excited about seeing what was behind her behavior in J.M. Barrie's original story.  I also loved the idea that she could feel loyalty to Tiger Lily but love for Peter. Mostly though, I wanted Tink to shine a light on Tiger Lily, who's such a stoic and mysterious character.
ATUF: If TIGER LILY were ever made into a movie, who would your dream or, to keep things interesting, nightmare cast be?
JLA: Shailene Woodley would make a great Tink: she does funny and vulnerable and tough so brilliantly. Stanley Tucci and Gary Oldman are my faves and they'd make the perfect Smee and Hook. Peter and Tiger Lily are just too tough for me, I feel too close to them to picture them as actors.. any suggestions? J Nightmare cast? Um… no one too Hollywood pretty for Tiger Lily. That would be the worst. 
ATUF: What other projects can we look forwarding to reading from you soon?
JLA: I'm working on a ghost story set in a small town on Lake Michigan. It's sort of inspired by the Neko Case song "Margaret vs. Pauline." It's about two girls who live next door to each other but have vastly different lives. 
ATUF: What are some of your favorite titles/authors in the YA genres?
JLA: Nina LaCour and Francesca Lia Block are way up there. I really want to read Frank Beddor's The Looking Glass Wars and Melissa Marr's Carnival of Souls.
ATUF: Finish this statement with as much/little detail as you like: You'll like TIGER LILY if you like…
JLA: …killer mermaids, poignant and bittersweet fairytales, really awful pirates, lush settings, characters who aren't perfect, and books like Wicked.
ATUF: Thanks so much for stopping by Jodi.  Come back anytime!
I write books about vaguely magical peach orchards, resorts in the afterlife, enigmatic island princesses beloved by Tinkerbell, and…civics! I was an awkward and strange child who kept lots of secrets. Now I live with a sweet Basenji dog named Peanut who loves to eat shoes, and a sweet husband who is good at all the things I'm bad at, like being organized and thinking things through. I've loved writing and reading about mythical and strange things since I can remember
Available now from Harper Collins Children's Books
Description:
Before Peter Pan belonged to Wendy, he belonged to the girl with the crow feather in her hair. . . .
Fifteen-year-old Tiger Lily doesn't believe in love stories or happy endings. Then she meets the alluring teenage Peter Pan in the forbidden woods of Neverland and immediately falls under his spell.
Peter is unlike anyone she's ever known. Impetuous and brave, he both scares and enthralls her. As the leader of the Lost Boys, the most fearsome of Neverland's inhabitants, Peter is an unthinkable match for Tiger Lily. Soon, she is risking everything—her family, her future—to be with him. When she is faced with marriage to a terrible man in her own tribe, she must choose between the life she's always known and running away to an uncertain future with Peter.
With enemies threatening to tear them apart, the lovers seem doomed. But it's the arrival of Wendy Darling, an English girl who's everything Tiger Lily is not, that leads Tiger Lily to discover that the most dangerous enemies can live inside even the most loyal and loving heart.
From the New York Times bestselling author of Peaches comes a magical and bewitching story of the romance between a fearless heroine and the boy who wouldn't grow up. 
---
Interested in being interviewed on All Things Urban Fantasy? Fill out our Guest Request Form