We are excited to have Amanda Bonilla stop by on her Darkness Before Dawn Blog Tour to talk about character names. The second book in her Shaede Assassin series, BLOOD BEFORE SUNRISE (available now by NAL/Signet Eclipse). Enter to win a copy below!

What's in a Name?
by
Amanda Bonilla
Thanks again to Abigail and everyone at ATUF for hosting today's stop on my blog tour!
I agonize over the names of my characters. Sometimes I'll stare at the screen, cursor blinking, unable to move forward until that perfect name pops into my head. The combination of first name and last name has to mesh, it has to suit the character's personality, and as I picture the character's physical appearance in my head, I have to know that he "looks" like a Tyler, or a Raif, or a Levi.
I get character names from lots of different places. People I know or have met, the internet (I have several baby name sites bookmarked), and my favorite place to find names is from the credits of movies and TV shows. I have found some of my favorite character names in movie credits. J
But I wonder if I agonize over my characters' names a little too much. I mean, what's in a name?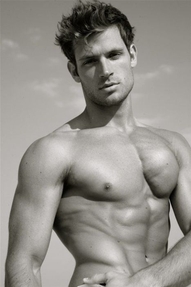 He's handsome, dangerous, alpha of his pack. A werewolf to be reckoned with. Assassin by night and mild-mannered businessman by day, he rocks a tattered pair of Levi's as well as an Armani suit. He's fluent in six different languages and makes women swoon with a passing glance. He's Eugene, the alpha werewolf. Would you swoon over Eugene or would you always secretly wish he had a name like Rourke, Bones, Ares, Wrath, or Declan?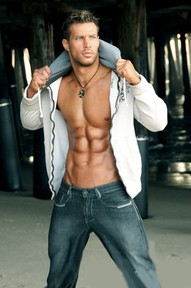 How about him? Bounty hunter and mage, Leonard Furgeson. Surely this powerful supernatural mancandy goes by Leo. Leo says I'm tough, don't mess with me or I'll destroy you with my immense magical powers. But no, his older brother used to call him that, and he hated it. He's Leonard. Plain and simple. As a reader, deeply immersed in this fantasy world, can you get behind Leonard, or does the name remind you of the bank manager you have a meeting with on Monday?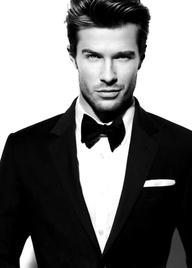 He's suave. Sexy. He's the leader of an ancient vampire coven. He wants nothing more than to bite you, turn you, and make sure that you belong to him. Forever. And his name…is Wilfred. Yep. That's right. Wilfred. Just like your great-great uncle Wilfred. The one you sit with at family reunions as you listen to him tell stories about living in depression-era America.
Now, I'm by no means implying that these are horrible names. In fact, I like the name Leonard, and you imagine how cute a little baby named Eugene would be? Adorable! And I did, in fact, have a relative named Wilfred. But readers enjoy fantasy and sci-fi because it offers them an escape from their everyday lives. Fantasy is exotic. Exciting. Sexy. Dangerous. And sometimes, taboo. You wave at Jerry the produce guy whenever you go to the grocery store. So do you want the dark fae prince in your favorite book to be named Jerry as well? (Oh! That reminds me, I need to buy a head of lettuce!) Or would you rather he had a name that echoes his exotic personality, like, Draighean?
I know readers who don't like to read their own names in books. It makes them uncomfortable. Others refuse to read a sexy scene where the hero shares their father's/brother's/husband's name. And don't even get me started on the ex-factor. Who wants to fall in love with a protagonist who shares a name with your lying, cheating ex-boyfriend? Some readers don't like female protagonists who have masculine sounding names. Others prefer their MCs to not be named after an inanimate object or fruit. A heroine named Apple or Peach? It could happen.
How do you feel about character names? Is there a name that you refuse to read or makes you uncomfortable? Maybe one that you replace in your mind with something else every time you read it?
 Don't miss a stop on the tour!
Amanda Bonilla lives in rural Idaho with her husband and two kids. She's a part-time pet wrangler, a full-time sun worshipper, and only goes out into the cold when coerced. She loves the outdoors, black clothes, pink appliances and thinks junk food should be a recognized food group. In the summer, she can be found sitting by the lake, enjoying the view from her dock.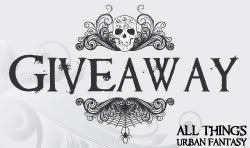 Giveaway provided by NAL/Signet Eclipse
One copy of BLOOD BEFORE SUNRISE by Amanda Bonilla
Available on July 3rd 2012 from NAL/Signet Eclipse
Description:
"She needed a bargaining chip and this was it. Raif's daughter's life for hers. And he knew damn good and well I was right. Just like he'd assured me the night I'd killed Azriel, this was far from over. His daughter was alive, I knew it. And I was going to find her."
For months Darian and her Shaede guardian Raif have searched for the Oracle who attempted to overthrow the Shaede Nation—and kill Darian in the bargain. But now that they've finally found the half-crazed Oracle, for their efforts they are granted a possibility too painful for Raif to imagine, and too enticing for Darian to ignore.
Darian is determined to reunite Raif and the daughter he thought was dead, but her mission quickly proves dangerous when her lover Tyler is almost killed. And when a brooding and mysterious Fae warrior offers his guidance—at an extraordinary price—Darian finds herself willing to risk everything. As her single-minded hunt turns into an obsession, and she and Tyler grow further apart, Darian finds herself caught between the man she loves like a brother, and the man whose love she can't live without…
Enter the giveaway via the widget below
---
Interested in being a guest on All Things Urban Fantasy? Fill out our Guest Request Form