Today we are excited to have D.B. Jackson to talk about the blending of history with urban fantasy in the first book The Thieftaker Chronicles called  THIEFTAKER (available now from Tor Books). In her review, Abigail described it as "Harry Dresden meets Sherlock Homes…a completely immersive and thoroughly entertaining book.  Jackson's well-researched historical details coupled with his fresh and comprehensive worldbuilding are not to be missed."  Be sure to enter the giveaway below for a chance to win a copy of THIEFTAKER.

Blending of History with Urban Fantasy
by
D.B. Jackson
My newest novel, THIEFTAKER, book I of the Thieftaker Chronicles (Tor Books), is my first attempt at writing urban fantasy — historical urban fantasy, to be more precise.  My previous novels were epic fantasies — sprawling, alternate-world stories filled with castle intrigue, wars, and sorcery.  With THIEFTAKER I not only got away from the medieval castle stuff, I actually returned to our world.
The Thieftaker Chronicles, is set in Colonial Boston on the eve of the American Revolution.  Each book features a stand-alone murder mystery built around a different historical event leading toward the rebellion against British rule.  The mystery in this first book coincides with the Stamp Act riots of 1765.  On the night of the riots, a young woman is found murdered.  Officials of the Crown wish to blame the rioters, but our hero, Ethan Kaille, conjurer and thieftaker, has other ideas and soon finds himself enmeshed in a web of magic and politics.  The mystery in the second book, THIEVES' QUARRY, which will be out in the summer of 2013, takes place against the backdrop of the occupation of Boston in the fall of 1768.  And I have it in mind to write at least two more books in the Thieftaker "universe."
In blending the historical elements of my story into what I envisioned as an urban fantasy, I needed to find a balance between giving my book the gritty, almost contemporary feel one often finds in UF stories, and maintaining an authentic eighteenth century ambiance that would be true to my setting and my historical characters.
One of the keys to making that balance work lay in bringing to life the "urban" in my urban fantasy.  Boston in the 1760s was a fascinating place.  Once, only three or four decades earlier, it had been the preeminent city in Colonial North America.  Though small by the standards of English cities, Boston was as large as any town in the New World.  It was a vibrant, prosperous center of culture, commerce, and politics.
But an economic slump at mid-century took some of the gloss off the city, and as the impact of European wars reached the New World, Boston fell upon hard times.  While its rivals, New York and Philadelphia, continued to grow, expand, and prosper, Boston stagnated.  By the 1760s the city had become seedy, depressed, a gray shadow of what it had been.  And yet, it would soon also become a hotbed of political activism.  These developments were less than ideal for the city's people, but they make 1760s Boston the perfect setting for a murder mystery, and the perfect home for a protagonist who is down on his luck and somewhat past his own best days.
Thus, in this case, getting the historical details right — or as close to right as possible — enabled me to accomplish both of my primary aims.  I created a setting for my book that, I hope, looks, smells, feels, and sounds like pre-Revolutionary Boston.  I tried to capture the sensual (in the truest sense of the word) qualities of the city; I sought to convey the grim economic conditions; and, of course, I made the growing political upheaval central to my plot line.  And in doing these things, I brought that grittiness I mentioned earlier to my story, because Boston at that time was, quite simply, a hard-edged city.
The other key element in maintaining historical authenticity while giving the book an urban fantasy flavor revolved around tone and the voice of my point of view character.  In my epic fantasies, I tended to have a large cast of point of view characters.  I could shift viewpoints with each new chapter, and sometimes within chapters with breaks in the text.  Each character had his or her own voice, and had a unique take on events taking place in the story.  And of course, epic fantasy often has its own style — a sweeping scope, a certain sense of world-shattering consequence to various events, a certain formality to the prose.
Urban fantasy, at least as I have written it, is quite different.  First of all, Ethan Kaille is my only point of view character.  Everything that the reader experiences is tinged with his perceptions and emotions.  So in order to keep that voice fresh for an entire book, an entire series, I have to make it truly unique and idiosyncratic.  This is one of the reasons I am so fond of Ethan as a character.  I have given him an intricate background and made him complex, conflicted, difficult to like at some times, and yet charming at others.  Because the story revolves around a mystery, I have also given the book a subtle "noir" tone, so that while my characters speak in the vernacular of the 1760s, the book reads as a crime thriller.  And finally, in part because of this desire to have a mystery feel, I have made the story lean, the prose sparse.  The result is a novel that is different in nearly every way from anything I've written before.
Too often, it seems to me, urban fantasy is assumed to be a very specific sort of book — contemporary in setting as well as tone, and populated by vampires, werewolves, zombies, or some other sort of creature.  There is nothing wrong with such books.  I love reading them.  But urban fantasy is far more inclusive than such a narrow view implies.  Urban settings can be found in a myriad of places and times, some of them familiar, others as exotic as the imagination allows.  Gritty story lines can take any number of surprising twists and turns.  Hard-boiled point of view characters can be of whatever gender, race, historical period, or even species the author chooses.  With THIEFTAKER I wrote a book I might not have considered "urban fantasy" a year or two ago.  But UF is more than a label, and more than a cluster of bookstore shelves.  It is a dynamic genre, and one in which I am currently having a great deal of fun.
D.B. Jackson was born in New York many, many years ago, and has since lived in New England, California, Australia, and Appalachia. He did his undergraduate work at Brown University, worked for a time as a political consultant, went to Stanford University, where he earned a Master's and Ph.D. in U.S. History, and finally returned to his first love: writing fiction.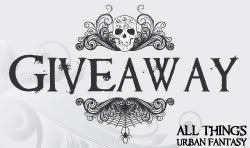 Giveaway provided by Tor
One copy of THIEFTAKER by D.B. Jackson & a T-shirt
Available now from Tor Books
Description:
Boston, 1767: In D.B. Jackson's Thieftaker, revolution is brewing as the British Crown imposes increasingly onerous taxes on the colonies, and intrigue swirls around firebrands like Samuel Adams and the Sons of Liberty. But for Ethan Kaille, a thieftaker who makes his living by conjuring spells that help him solve crimes, politics is for others…until he is asked to recover a necklace worn by the murdered daughter of a prominent family.
Suddenly, he faces another conjurer of enormous power, someone unknown, who is part of a conspiracy that reaches to the highest levels of power in the turbulent colony. His adversary has already killed—and not for his own gain, but in the service of his powerful masters, people for whom others are mere pawns in a game of politics and power. Ethan is in way over his head, and he knows it. Already a man with a dark past, he can ill afford to fail, lest his livelihood be forfeit. But he can't stop now, for his magic has marked him, so he must fight the odds, even though he seems hopelessly overmatched, his doom seeming certain at the spectral hands of one he cannot even see.
Read an excerpt| Read our Review
---
Interested in being a guest on All Things Urban Fantasy? Fill out our Guest Request Form