One of our favorite authors is joining us today: Rachel Vincent!  A master of both adult and YA paranormal, Rachel is celebrating the upcoming release of the sixth book in the Soul Screamers series, BEFORE I WAKE (available on June 26th from Harlequin Teen).  My review is coming soon.  You can win a copy of BEFORE I WAKE and enter to win the Grand Prize of a Soul Screamers ipod nano! Enter via the widget below.
Killing Characters
by
Rachel Vincent
Like most authors, I am asked questions by readers all the time. Like, every single day for the past five years, since before my first book hit the shelf. Most of those questions fall into one of three categories. Questions about publishing, questions about my characters' relationships, and questions demanding to know why I killed off a favorite character.
That last one is one of my favorite questions ever, because when readers mourn the loss of a fictional character, I feel like I've done my job well. Like I've created characters people actually care about, and hate to lose. Answering that question, though is a little complicated, because that one's actually two questions in one.
The first part of that question seems to be, "Rachel, why do you kill characters you worked so hard to make us fall in love with?"
In truth, I kill lots of characters no one really cares about, too. Faceless victims in several Shifters books. Teenagers we never really got to know in Soul Screamers. And syndicate guards and such in the Unbound books. I also kill off bad guys people love to hate, in all three series, and generally, people cheer when that happens.
Overall, the body count in most of my books is pretty high, which shouldn't be surprising, because I don't write light fiction. My stories are typically pretty dark, and even the Soul Screamers series, which started out a little lighter than my adult books, has grown darker with each successive story. But I get the most mail when I kill off a beloved character.
So, why do I kill off characters loved by readers? There are two reasons. First, I tend to write dark, violent worlds, and though my characters often have abilities real people will never have, they're not superheroes. They're still vulnerable. It wouldn't make sense for them to keep putting themselves in extreme danger and always walk away unscathed. If the characters constantly defy death for no logical reason, readers would start to question the credibility of the world I've created as well as my credibility as a writer.
In real life, good guys die too. As in life, so in fiction—even in fantasy.
Beyond that, if the only people who die in a book are the characters we have no emotional attachment to, those deaths are meaningless. Readers need to feel loss just as the viewpoint character does, and that doesn't happen if they don't care about the characters who die.
That said, I've never intentionally killed a character just to trigger that feeling of loss in readers, but I don't shy away from it either. My number one rule about the death of major characters is that the loss must serve the story. If it also serves to further connect the reader and the viewpoint character through shared loss…well, that's even better. 😉
The second part of that original question seems to be, "Rachel, why did you kill that particular character?"
That's a difficult question to answer in general terms, but I will say this: I only permanently kill off characters who have already done all they can for the series plot arc or to further the main character's development.
If you've read Shifters and/or Unbound, you'll know that all deaths in those worlds are real and permanent. If you read Soul Screamers, you'll understand that not all deaths in that world are "permanent," and that makes this question even more difficult to answer. But my rule remains intact, even in the Soul Screamers world. Those who meet their permanent end were chosen because they had already contributed everything they had to contribute to the story.
Yes, there are several permanent deaths in Before I Wake. Yes, at least one of those deaths is devastating for Kaylee, and—if I've done my job right—for readers as well.
So…apologies in advance if you go through a few tissues reading this one. I went through more than a few while writing it. 😉
 Catch all the stops on the BEFORE I WAKE tour!
Monday, June 11th- Fiktshun – Rachel's Top 5 Soul Screamers Scenes
Wednesday, June 13th – Harlequin Paranormal Blog
Friday, June 15th- All Things Urban Fantasy
Monday, June 18th  – I'm Just Sitting Here and Read
Tuesday, June 19th Book Birthday –  Book Soulmates
Wednesday, June 20th – Late Bloomer Online
Friday, June 22nd – Mimi Valentine
Monday, June 25th – Tynga's Reviews
Wednesday, June 27th – The Page Turners
Friday, June 29th- A Cupcake and A Latte
A resident of San Antonio, Rachel Vincent has a BA in English and an overactive imagination, and consistently finds the latter to be more practical. She shares her workspace with two black cats (Kaci and Nyx) and her # 1 fan. Rachel is older than she looks-seriously-and younger than she feels, but remains convinced that for every day she spends writing, one more day will be added to her lifespan.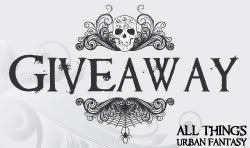 Giveaway provided by Harlequin Teen via Kismet book Touring
Daily Prize: One copy of BEFORE I WAKE by Rachel Vincent
Grand Prize:  a pink iPod nano engraved with "Soul Screamers"!
Please note that both the daily and grand prize give-aways are for US/Canada participants only.  See full contest rules here.
Goodreads, Amazon, B&N, Indiebound
Description:
I died on a Thursday-killed by a monster intent on stealing my soul
The good news? He didn't get it
The bad news? Turns out not even death will get you out of high school…
Covering up her own murder was one thing, but faking life is much harder than Kaylee Cavanaugh expected. After weeks spent "recovering," she's back in school, fighting to stay visible to the human world, struggling to fit in with her friends and planning time alone with her new reaper boyfriend. But to earn her keep in the human world, Kaylee must reclaim stolen souls, and when her first assignment brings her face-to-face with an old foe, she knows the game has changed. Her immortal status won't keep her safe. And this time Kaylee isn't just gambling with her own life….

Enter the giveaway via the widget below – US/CA addresses only
---
Interested in being a guest on All Things Urban Fantasy? Fill out our Guest Request Form