We're doubling the paranormal fun here today thanks to Thea Harrison and Vivian Arend who have joined forces to present Thea and Viv's Big Adventure blog tour celebrating their new releases from Samhain Publishing  Thea's The Elder Races novella; DEVIL'S GATE  (available now)  and Vivian's Granite Lake Wolves book; WOLF LINE (available today)! There is a giveaway below to win either of these titles and a Grand Prize that includes a Kindle or Nook and more! Leave a comment to enter (there is no Rafflecopter widget for this giveaway).

Mountains
by
Thea Harrison
Hi everybody! Today is the final day of Thea and Viv's Big Adventure! If you've been following along as Viv and I travel the world (both geographically and the world of ideas), it's been quite a blog trip, don't you think?
Today is big news for Viv—it's release day for her! Congratulations, Viv!
Release days are like nothing else that I've experienced. They're such highs, a culmination of hard work and effort by a lot of people and not just the writer, and they're also the beginning for readers.
The theme for today is Mountains, and I feel like working on a book project is kind of like climbing a mountain. There's the initial solitary work by the writer. Then the agent and/or editor has to do their thing. There's the acquisitions process, contract signing, copyedits and typeset, sales and publicity. By the time release day comes along, it feels a little like standing on a mountain top and shouting YEAH!
Release day can also be a nail biting experience. Will the readers respond well to the project? Will reviewers? How will the sales go? When you are writing professionally, all of those things matter. They can determine whether or not the book or project will get a sequel or a series. If a writer is doing her job and paying attention, they can give good road signs for where she should concentrate her energy.
But all of that is part of the process and the answers don't come right away. On release day a writer might consider all of these things, but I think the main important thing is to take some time to throw confetti, drink champagne and eat cake, and twirl around on your very own mountaintop. Because you made it, baby. You and your publishing team scaled those obstacles, and that makes today a party day.
So congratulations, Viv. You did it again. It's been a pleasure and a privilege to share the blog tour for DEVIL'S GATE (mine, June 6th) and WOLF SIGNS (yours, June 12th) with you, and to share the celebration of our release days with each other.
Want a little bit more fun? You can go to Wicked Lil Pixie Reviews to check out what Viv is blogging about today on her release day.
Thanks so much for joining Viv and I over the last couple of weeks. We hope you had as much fun as we did!
THEA AND VIV'S BIG ADVENTURE is brought to you by Thea Harrison and Vivian Arend, New York Times and USA Today bestselling authors with a love for both travel and writing. They have joined together for the nefarious purpose of celebrating their next Samhain Publishing ebooks.
Vivian Arend in one word: Adventurous. In a sentence: Willing to try just about anything once. That wide-eyed attitude has taken her around North America, through parts of Europe, and into Central and South America, often with no running water.
Her optimistic outlook also meant that when challenged to write a book, she gave it a shot, and discovered creating worlds to play in was nearly as addictive as traveling the real one.  Now a New York Times and USA Today bestselling author of both contemporary and paranormal stories, Vivian continues to explore, write and otherwise keep herself well entertained.
Thea Harrison is the pen name for author Teddy Harrison. Thea has traveled extensively, having lived in England and explored Europe for several years. Now she resides in Colorado. She wrote her first book, a romance, when she was nineteen and had sixteen romances published under the name Amanda Carpenter.
She took a break from writing to collect a couple of graduate degrees and a grown child. She experienced waitressing as a teenager, has worked as an activist for a non-profit consumer rights organization, has been a receptionist, an office manager, a penniless graduate student, a director of development and research, and a single mom. Her graduate degrees are in Philanthropic Studies and Library Information Science, but her first love has always been writing fiction. She's back with her paranormal Elder Races series, which began May 3, 2011 with Dragon Bound.
She adores animals and currently resides with several small pets that have very large personalities.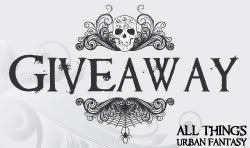 Giveaway provided by Thea Harrison and Vivian Arend
DAILY PRIZE: One commenter here at this blog will win their choice of one of Thea or Viv's backlist Samhain ebooks from either the Elder Races or Granite Lake Wolves series (see slider above). If you've got them all, you can gift this to a friend! Winners from comments at all the tour stops will be announced Viv's and Thea's blogs on JUNE 13.
Grand Prize to one commenter will be winner's choice of a Kindle or Nook.  Two additional winners will receive a Relaxing Getaway Swag Pack: Homemade soap by Thea, hand-woven back scrubber imported from Ecuador by Viv, Thea and Viv's first books, DRAGON BOUND and UNDER THE NORTHERN LIGHTS, and various other treats.
Thea's DEVIL'S GATE releases June 5. The novella returns readers to the world of The Elder Races. Available at: Amazon | Barnes & Noble | Samhain Publishing
WOLF LINE, #5 in Viv's bestselling Granite Lake Wolves, is available June 12. Available at: Amazon | Barne's & Noble | Samhain Publishing
DEVIL'S GATE:
When it comes to love between a medusa and a Vampyre, it's every man, woman, and snake for themselves.
A Novella of the Elder Races
As a coroner, medusa Seremela Telemarh
as always felt more comfortable chatting over a dead body than over drinks. But when her wild niece, Vetta, runs off to Devil's Gate, a lawless town that has sprung up overnight in a modern-day gold rush, she knows she has to extricate her before the rebellious girl gets into real trouble. Though she's confident in her head snakes' ability to defend her against attackers, Seremela is still a bit nervous about braving this modern-day Wild West by herself.
Vampyre Duncan Turner is not about to let his new co-worker go into that chaos alone. His Vampyric power and lawyer smarts make him the perfect ally, and the fact that he already had his eye on Seremela for more…personal reasons, doesn't hurt matters. Any romantic thoughts pull up short, however, when they arrive at Devil's Gate and learn Vetta is set to hang by morning.
In order to save Vetta and themselves, Seremela and Duncan are going to have to fight fire with force and magic with fangs. And pray they make it out of Devil's Gate alive.
Product Warnings: Contains mother effin' snakes in planes, cars, tents, and beds. Luckily, our hot Vampyre hero doesn't mind them one bit…
WOLF LINE
Into the best-laid plans a little chaos must fall…
Jared's not sure how his quiet morning coffee near the harbour ended with him on a cruise ship impersonating one of his pack mates. Well, it might have something to do with a woman, but who can blame him? The female of the species was made to love, and he's more than willing to share his considerable skills in that area. Especially since he figures the chances of meeting his own one-and-only are slim.
Keri Smith is positive the last-minute recruit sneaking aboard the Arctic Wolf Cruise Lines tour is her mate. Ix-nay on confirming that, though, at least for the next ten days. She's promised her best friend to be overall troubleshooter for the shifter-only cruise. Getting tangled up in mating lust would reduce her skills to nil. Avoidance of the sexy wolf for the duration of the cruise, followed by jumping his bones, seems the logical solution.
But when libidos are on the line, "logic" and "wolves" don't go together. Throw in suspicions of wrongdoing, and these two virtual strangers will need a lot more than luck to find their way through to forever.
Warning: Really? You need to be warned about the hot nookie and sarcasm? Yeah, it's in here. Also colourful cat shifters, lupine royalty, and wild adventures in cabins like you've never seen before.
Leave a comment to enter & Check Thea's and Viv's blogs on JUNE 13th to see if you are a winner
---
Interested in being a guest on All Things Urban Fantasy? Fill out our Guest Request Form