Cover Art Coverage: 7 New Titles!
 If you're a blogger interested in joining in on the commenting fun, fill out our Guest Commentator form here!
Witch's Reign (Desert Cursed, #1) by by Shannon Mayer
I am cursed by the desert I was born in, and now I wander the space between the Walls meant to hold my kind-the supernatural kind- in.
If I can find a way out, if I can find a way to escape, perhaps I can outrun this curse. But that means passing through the Ice Witch's realm-something no one has returned from.
But life has a funny way of changing directions on you. A freak accident. A child in danger. And a damn Warlock named Merlin who thinks he can manipulate me.
It looks like I'm about to start a journey I never planned on, to face a Witch who has never been challenged, in an attempt to survive a storm of magic, danger, and trickery.
No Author Comment Available.
James Says 
It is a bit of a photoshopped mess, but at least it's done well. I like the dragon on the character's shoulder, I love the flail. It's an awesome weapon that isn't used much. And everything is well framed and not cropped horribly.
Kristina Says 
I love the colors and the dragon on her shoulder is adorable.
The Witch and the Werewolf (The Decadent Dames,#3) by Michele Hauf
The werewolf's fate rested in the witch's hands…
Mireio Malory is a quirky witch who's on a quest to complete a dark spell that will grant her immortality—at the expense of a live vampire's heart. She's ready to conjure that dangerous and life-changing spell when she meets a lone werewolf and beekeeper.
Lars Gunderson has secrets of his own. His alpha allure is obvious, but Mireio senses that there's something more to him than his raw sexiness. When Lars entrusts her with a devastating revelation, Mireio has to make a choice. Will she sacrifice the most potent magic she's ever worked on to be with the man she loves?
No Author Comment Available.
James Says 
I will give this cover some credit. It's more than just the torso, and the woman does have clothing on, but the guy is still partially shirtless.
Kristina Says 
Boring. At least the woman is fully clothed though so, yay?
Tess of the Road by Rachel Hartman
In the medieval kingdom of Goredd, women are expected to be ladies, men are their protectors, and dragons get to be whomever they want. Tess, stubbornly, is a troublemaker. You can't make a scene at your sister's wedding and break a relative's nose with one punch (no matter how pompous he is) and not suffer the consequences. As her family plans to send her to a nunnery, Tess yanks on her boots and sets out on a journey across the Southlands, alone and pretending to be a boy.
Where Tess is headed is a mystery, even to her. So when she runs into an old friend, it's a stroke of luck. This friend is a quigutl–a subspecies of dragon–who gives her both a purpose and protection on the road. But Tess is guarding a troubling secret. Her tumultuous past is a heavy burden to carry, and the memories she's tried to forget threaten to expose her to the world in more ways than one.
No Author Comment Available.
James Says 
My first thought was that I hated the cover. Then I looked closer and saw that the plain looking monochromatic dragon against a plain white canvas is also a drawing of a mountain settlement. I really enjoy the optical illusion here.
Kristina Says 
I love the cover. You can see a landscape of sorts painted on the dragon and I also like the positioning of the tiny human directly under the dragon. He/she does not see afraid….
A Blade So Black by L.L. McKinney
The first time the Nightmares came, it nearly cost Alice her life. Now she's trained to battle monstrous creatures in the dark dream realm known as Wonderland with magic weapons and hardcore fighting skills. Yet even warriors have a curfew.
Life in real-world Atlanta isn't always so simple, as Alice juggles an overprotective mom, a high-maintenance best friend, and a slipping GPA. Keeping the nightmares at bay is turning into a full-time job. But when Alice's handsome and mysterious mentor is poisoned, she has to find the antidote by venturing deeper into Wonderland than she's ever gone before. And she'll need to use everything she's learned in both worlds to keep from losing her head . . . literally.
No Author Comment Available.
James Says 
Is this a book based off a movie or tv show? That was my first thought with that cover. Then I did research on it and it doesn't appear to be. But that was my thought and that's all I can see when I look at the cover.
Kristina Says 
I like how using the white background really makes the image pop. Also yay! for a POC on a cover. She looks cool and is in clothes you could realistically fight in.
A Court of Frost and Starlight (A Court of Thrones and Roses, #3.1) by Sarah J. Maas
Narrated by Feyre and Rhysand, this story bridges the events in A Court of Wings and Ruin and the upcoming spinoff novels.
Feyre, Rhys, and their close-knit circle of friends are still busy rebuilding the Night Court and the vastly-changed world beyond. But Winter Solstice is finally near, and with it, a hard-earned reprieve. Yet even the festive atmosphere can't keep the shadows of the past from looming. As Feyre navigates her first Winter Solstice as High Lady, she finds that those dearest to her have more wounds than she anticipated—scars that will have far-reaching impact on the future of their Court.
No Author Comment Available.
James Says 
This cover fits with the rest of the series, but I haven't liked any of the covers. I'm just not a fan of this trend of only showing a torso on the cover, but I think it just looks like someone didn't know how to point a camera properly when they took the picture.
Kristina Says 
I like the illustrated look of this cover. Also, the tattoo art is an interesting choice. It looks like henna patterns almost.
Competence (Custard Protocol, #3) by Gail Carriger
From New York Times bestselling author Gail Carriger comes the delightful sequel to Imprudence.
Accidentally abandoned!
All alone in Singapore, proper Miss Primrose Tunstell must steal helium to save her airship, the Spotted Custard, in a scheme involving a lovesick werecat and a fake fish tail.
When she uncovers rumors of a new kind of vampire, Prim and the Custard crew embark on a mission to Peru. There, they encounter airship pirates and strange atmospheric phenomena, and are mistaken for representatives of the Spanish Inquisition. Forced into extreme subterfuge (and some rather ridiculous outfits) Prim must also answer three of life's most challenging questions:
Can the perfect book club give a man back his soul?
Will her brother ever stop wearing his idiotic velvet fez?
And can the amount of lard in Christmas pudding save an entire species?
No Author Comment Available.
James Says 
-I really don't like the photos of models over a non-photographed background. Just like A Blade So Black it looks more like a tv show or movie poster than a book cover.
Kristina Says 
I like the contrast in colors used on the covers in this series. The contrast between the title, her dress and parasol, and the background is even more noticeable in this cover.
March in Atlantis (Poseidon's Warriors, #3) by Alyssa Day
Lucas's story:
When Poseidon's elite warriors gear up to train a new generation of fighters, they have no idea that Atlantean Queen Riley has secretly taken on a new role: Matchmaker. By the end of the year, she plans to find soul mates for all twelve of Atlantis's fiercest warriors . . .
. . . whether they like it or not.
No Author Comment Available.
James Says 
Half naked guy. Enough said.
Kristina Says 
I kind of want to judge the whole series of covers. You can't tell them a part except for the titles. I appreciate the model's head is not cut off but it doesn't really compel me to want to pick up the book.

And our picks for Best & Worst covers of the week…
Best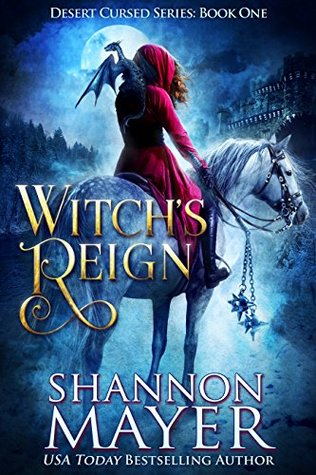 Worst
---
Have a cover we should include in an upcoming post? Fill out our Cover Submit form