It's the last day of the month which means it's time to check out what we're reading next month in: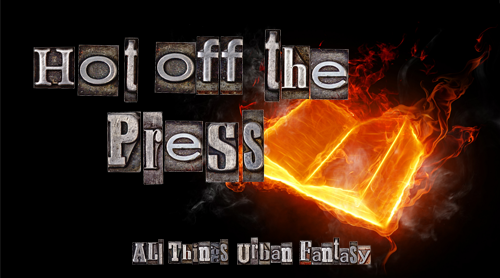 Want to know what titles came out in previous months? View previous Hot Off The Press posts
—————————————–
*Release dates are subject to change.  Click '+ Description' to reveal the full description. Please visit our Titles Received For Review page to see which of these titles will be reviewed this month.
32 Adult Titles Releasing in August

Christopher Moore
In San Francisco, the souls of the dead are mysteriously disappearing—and you know that can't be good—in New York Times bestselling author Christopher Moore's delightfully funny sequel to A Dirty Job.
Something really strange is happening in the City by the Bay. People are dying, but their souls are not being collected. Someone—or something—is stealing them and no one knows where they are going, or why, but it has something to do with that big orange bridge. Death Merchant Charlie Asher is just as flummoxed as everyone else. He's trapped in the body of a fourteen-inch-tall "meat puppet" waiting for his Buddhist nun girlfriend, Audrey, to find him a suitable new body to play host.
To get to the bottom of this abomination, a motley crew of heroes will band together: the seven-foot-tall death merchant Minty Fresh; retired policeman turned bookseller Alphonse Rivera; the Emperor of San Francisco and his dogs, Bummer and Lazarus; and Lily, the former Goth girl. Now if only they can get little Sophie to stop babbling about the coming battle for the very soul of humankind . . .
---
The author of Wolf's Fall returns with her "hot and to die for"* Alpha Pack–a top-secret band of former Navy SEALs with Psy powers and shifter prowess whose dangerous missions sometimes require a more intimate call to duty…
Believed dead by his Pack mates, Micah Chase, a wolf shifter and Dreamwalker, was held captive for months, subject to tortures that left him physically scarred and emotionally unsettled.
Now under the care of the Alpha Pack's doctors, he's been prescribed an experimental healing drug, but he still can't shake the nightmares. Even more damning is that Micah's problems pose a danger to his team, and if he doesn't get himself under control, they'll all suffer a terrible fate.
There is a key to his salvation. Jacee is a beautiful coyote shifter, and though her kind is hated, she's falling in love with a man whose very future is in her hands. Together they'll face his personal demons as well as a deadly enemy–and for both of them desire has never come with such risk.
*Dark Faerie Tales
---
Four of today's most intriguing paranormal authors entice readers deep into the shadows, where vampires, immortals, and other supernatural creatures heat up the night…
On The Hunt by Alexandra Ivy
Mika Tanner has loved Bailey Morrell, a beautiful Healer, since childhood. But his duty as a Sentinel, a supernatural guardian of an ancient race, clashed with her rebellious spirit. Now a dangerous new anarchist group not only threatens life as they know it—but any chance of their being together again…
Scorpius Rising by Rebecca Zanetti
With a deadly disease spreading like wildfire across the country, microbiologist Nora Medina needs to focus all her energy on stopping the pandemic. Playing with dynamite—in the form of her way-too-hot ex—is the last thing she should be doing. ​But forced to work with Deacan McDougall against unexpected enemies with the seconds ticking by, she knows the explosion is coming…
Phantom Embrace by Dianne Duvall
Immortal Yuri Sokolov was born with the ability to see spirits, yet he's never seen one as lovely as Cat Seddon, the woman who haunts his home and his dreams. But amid their star-crossed love, a new danger may have Yuri facing a different kind of eternity.
Stake Out by Hannah Jayne
Vampire fashion designer Nina LaShay has a lot on her plate—just two days until fashion week and the model who was flirting with her photographer boyfriend is now a corpse in her studio. But when dead turns into undead and dangerous, Nina must find out who's responsible…before the beautiful baby vamp takes too many bites out of the Big Apple.
---
R.S. Belcher, the acclaimed author of The Six-Gun Tarot and The Shotgun Arcana launches a gritty new urban fantasy series set in today's seedy occult underworld in Nightwise.
In the more shadowy corners of the world, frequented by angels and demons and everything in-between, Laytham Ballard is a legend. It's said he raised the dead at the age of ten, stole the Philosopher's Stone in Vegas back in 1999, and survived the bloodsucking kiss of the Mosquito Queen. Wise in the hidden ways of the night, he's also a cynical bastard who stopped thinking of himself as the good guy a long time ago.
Now a promise to a dying friend has Ballard on the trail of an escaped Serbian war criminal with friends in both high and low places―and a sinister history of blood sacrifices. Ballard is hell-bent on making Dusan Slorzack pay for his numerous atrocities, but Slorzack seems to have literally dropped off the face of the Earth, beyond the reach of his enemies, the Illuminati, and maybe even the Devil himself. To find Slorzack, Ballard must follow a winding, treacherous path that stretches from Wall Street and Washington, D.C. to backwoods hollows and truckstops, while risking what's left of his very soul . . . .
---
Multi-award winning author Aliette de Bodard, brings her story of the War in Heaven to Paris, igniting the City of Light in a fantasy of divine power and deep conspiracy…
In the late twentieth century, the streets of Paris are lined with haunted ruins, the aftermath of a Great War between arcane powers. The Grand Magasins have been reduced to piles of debris, Notre-Dame is a burnt-out shell, and the Seine has turned black with ashes and rubble and the remnants of the spells that tore the city apart. But those that survived still retain their irrepressible appetite for novelty and distraction, and The Great Houses still vie for dominion over France's once grand capital.
Once the most powerful and formidable, House Silverspires now lies in disarray. Its magic is ailing; its founder, Morningstar, has been missing for decades; and now something from the shadows stalks its people inside their very own walls.
Within the House, three very different people must come together: a naive but powerful Fallen angel; an alchemist with a self-destructive addiction; and a resentful young man wielding spells of unknown origin. They may be Silverspires' salvation—or the architects of its last, irreversible fall. And if Silverspires falls, so may the city itself.
---
The #1 New York Times bestselling author of the Otherworld series delivers her most suspenseful novel yet, where the discovery of Cainsville's dark past and the true nature of its inhabitants leads to murder, redemption, love, and unspeakable loss.
Olivia Taylor Jones's life has exploded. She's discovered she is not only adopted, but her real parents are convicted serial killers. Fleeing the media frenzy, she took refuge in the oddly secluded town of Cainsville. She has since solved the town's mysteries and finds herself not only the target of its secretive elders but also her stalker ex-fiancé.
Visions continue to haunt her: particularly a little blond girl in a green sundress who insists she has an important message for Olivia, one that may help her balance the light and darkness within herself. Death stalks both Olivia and the two men most important to her, as she desperately searches to understand whether ancient scripts are dictating the triangle that connects them. Will darkness prevail, or does Olivia have the power to prevent a tragic fate?
---
Published in rapid succession, Jason M. Hough's first three novels,
The Darwin Elevator, The Exodus Towers,
and
The Plague Forge,
earned mountains of praise and comparisons to such authors as James S. A. Corey and John Scalzi. Now Hough returns with a riveting near-future spy thriller that combines the adrenaline of a high-octane James Bond adventure with mind-blowing sci-fi speculations worthy of Christopher Nolan's
Inception
.
Technologically enhanced superspy Peter Caswell has been dispatched on a top-secret assignment unlike any he's ever faced. A spaceship that vanished years ago has been found, along with the bodies of its murdered crew—save one. Peter's mission is to find the missing crew member, who fled through what appears to be a tear in the fabric of space. Beyond this mysterious doorway lies an even more confounding reality: a world that seems to be Earth's twin.
Peter discovers that this mirrored world is indeed different from his home, and far more dangerous. Cut off from all support, and with only days to complete his operation, Peter must track his quarry alone on an alien world. But he's unprepared for what awaits on the planet's surface, where his skills will be put to the ultimate test—and everything he knows about the universe will be challenged in ways he never could have imagined.
Includes the complete bonus novella The Dire Earth, a prequel to the bestselling sci-fi adventure The Darwin Elevator.
Praise for Zero World
"This is sci-fi writing at its best. I couldn't put the book down."—Felicia Day, author of You're Never Weird on the Internet (Almost)
"An enjoyable read . . . Expect minor whiplash from the frenetic pace."—Entertainment Weekly
"[A] science fiction smashes The Bourne Identity together with The End of Eternity to create a thrilling action rampage that confirms Hough as an important new voice in genre fiction."—Publishers Weekly (starred review)
"No one has created a multiverse like Jason Hough does in Zero World. Imagine Eternal Sunshine of the Spotless Mind meets James Bond."—New York Journal of Books
"A fast-paced cinematic novel full of action . . . Story, character, world building, action—all points are firing on all cylinders here."—Bookreporter
"Hough has combined all the ingredients of a first-rate sci-fi thriller."—Kirkus Reviews
"One hell of an entertaining read. Hough continues to deliver white-knuckle books anchored by unusual and fascinating characters. Zero World is a giant cup of pure badassery that secures his place among the finest sci-fi action writers today."—Kevin Hearne, New York Times bestselling author of the Iron Druid Chronicles
"A high-octane blend of science fiction and mystery, Zero World is a thrill ride that shoots you out of a cannon and doesn't let up until the very last page."—Wesley Chu, author of Time Salvager
"Warning: Do not pick up this book if there is anything else you need to do."—Brian Staveley, author of the Emperor's Blades series
"I just finished Zero World and there's only one thing I need to know: How long must I wait for the sequel!?"—Raymond Benson, former James Bond novelist and author of the Black Stiletto series
---
When your last name is Charming, rescuing virgins comes with the territory — even when the virgin in question is a nineteen-year-old college boy.
Someone, somewhere, has declared war on Kevin Kichida, and that someone has a long list of magical predators on their rolodex. The good news is that Kevin lives in a town where Ted Cahill is the new sheriff and old ally of John Charming.
The attacks on Kevin seem to be a pattern, and the more John and his new team follow that thread, the deeper they find themselves in a maze of supernatural threats, family secrets, and age-old betrayals. The more John learns, the more convinced he becomes that Kevin Kichida isn't just a victim, he's a sacrifice waiting to happen. And that thread John's following? It's really a fuse…
FEARLESS is the third novel in an urban fantasy series which gives a new twist to the Prince Charming tale.
Pax Arcana
Charming
Daring
Fearless
In Shining Armor
Legend Has It
Short Fiction in the Pax Arcana world:
Charmed I'm Sure
Don't Go Chasing Waterfalls
Pushing Luck
Surreal Estate
Dog-Gone
Bulls Rush In
Talking Dirty
---
Through a Faustian bargain, Edie Kramer has been pulled into the dangerous world of the Immortal Game, where belief makes your nightmares real. Hungry for sport, fears-made-flesh are always raising the stakes. To them, human lives are less than nothing, just pieces on a board.
Because of her boyfriend Kian's sacrifice, she's operating under the mysterious Harbinger's aegis, but his patronage could prove as fatal as the opposition. Raw from deepest loss, she's terrified over the deal Kian made for her. Though her very public enemies keep sending foot soldiers – mercenary monsters committed to her destruction – she's not the one playing under a doom clock. Kian has six months . . . unless Edie can save him. And this is a game she can't bear to lose.
---
Journey to the world of the Carpathians with #1 New York Times bestselling author Christine Feehan—joined here by masters of vampire romance Maggie Shayne and Lori Herter—in an original anthology that takes dark fantasy to rapturous new heights.
Dark Crime by Christine Feehan
Blaze knows who killed her father and she has merciless plans for payback. Until a phone call from a seductive stranger pleads with her to wait. Retribution is in his blood, too. Now, he and Blaze will be united in the blood of the guilty. Tonight, vengeance is theirs.
Dead by Twilight by Maggie Shayne
Bloodsuckers may be an accepted minority but one of them is getting away with murder. Until a female vamp teams with a mortal detective to end the killing spree. Now the night belongs to them—and so does every pleasure and danger lurking in the shadows.
Cimarron Spirit by Lori Herter
While excavating an Anasazi ruin, archeologist Annie Carmichael uncovers the resting place of a centuries-old vampire who finds in Annie the liberating mate he has longed for. But how much is Annie expected—or willing—to surrender for the man she now desires?
---
A brand new thriller with a supernatural twist from New York Times bestselling author Lilith Saintcrow.
Anna Caldwell has spent the last few days in a blur. She's seen her brother's dead body, witnessed the shooting of innocent civilians, and been shot at herself. Now she has nowhere to turn-and only one person she can possibly call.
Since Anna dumped him, it seems waiting is all Josiah Wolfe has done. Now, she's calling, and she needs his help — or rather, the "talents" she once ran away from. As a liquidation agent, Josiah knows everything about getting out of tough situations. He'll get whatever she's carrying to the proper authorities, then settle down to making sure she doesn't leave him again.
But the story Anna's stumbled into is far bigger than even Josiah suspects. Anna wants to survive, Josiah wants Anna back, and the powerful people chasing her want the only thing worth killing for — immortality. An ancient evil has been trapped, a woman is in danger, and the world is going to see just how far a liquidation agent will go…
For more from Lilith Saintcrow, check out:
Gallow and Ragged
Trailer Park Fae
Bannon and Clare
The Iron Wyrm Affair
The Red Plague Affair
The Ripper Affair
The Damnation Affair (e-only)
Dante Valentine Novels
Working for the Devil
Dead Man Rising
Devil's Right Hand
Saint City Sinners
To Hell and Back
Dante Valentine (omnibus)
Jill Kismet Novels
Night Shift
Hunter's Prayer
Redemption Alley
Flesh Circus
Heaven's Spite
Angel Town
Jill Kismet (omnibus)
A Romance of Arquitaine Novels
The Hedgewitch Queen
The Bandit King
---
He's in trouble with a capital T
There's never been a female on the Dallas SWAT team and Senior Corporal Xander Riggs prefers it that way. The elite pack of alpha male wolfshifters is no place for a woman. But Khaki Blake is no ordinary woman.
When Khaki walks through the door attractive as hell and smelling like heaven, Xander doesn't know what the heck to do. Worse, she's put under his command and Xander's protective instincts go on high alert. When things start heating up both on and off the clock, it's almost impossible to keep their heads in the game and their hands off each other…
SWAT (Special Wolf Alpha Team) Series
Hungry Like the Wolf
Wolf Trouble
In the Company of Wolves
Readers are hungry for Paige Tyler's SWAT and X-Ops series:
"Wow, just wow!"-Fresh Fiction
"Nonstop action and hair-raising storytelling done well."-RT Book Reviews
"A wild, hot, and sexy ride from beginning to end! I loved it!"-Terry Spear, USA Today bestselling author of A SEAL in Wolf's Clothing
---
In the new Tidewater novel by the author of Guarded, a kiss between strangers draws both into unexpected danger and unforgettable desire . . .
She's searching for a sign . . .
Hannah Halloran has always believed in her gift. The things she sees through her psychic touch have never led her wrong before. Not when they led her to an unforgettable night with a sexy marine at a bar. Not when she felt a need to leave her home and find the sisters she barely knows. And not now, when she is an unwilling witness to a brutal murder . . .
He's ready to show her . . .
All Niall Graham wants is some peace. He's recovering from the horrors of war, struggling to save his family's restaurant, and desperate to forget Hannah, the beautiful woman who left him with memories of a mind-blowing night together and a bogus phone number. But a quiet life is hard to manage—especially when Hannah strides back into his restaurant with the news that a serial killer is on the loose and lurking closer than anyone could have guessed . . .
---
A mind-bending new novel inspired by the twisted and wondrous works of Lewis Carroll…
In a warren of crumbling buildings and desperate people called the Old City, there stands a hospital with cinderblock walls which echo the screams of the poor souls inside.
In the hospital, there is a woman. Her hair, once blond, hangs in tangles down her back. She doesn't remember why she's in such a terrible place. Just a tea party long ago, and long ears, and blood…
Then, one night, a fire at the hospital gives the woman a chance to escape, tumbling out of the hole that imprisoned her, leaving her free to uncover the truth about what happened to her all those years ago.
Only something else has escaped with her. Something dark. Something powerful.
And to find the truth, she will have to track this beast to the very heart of the Old City, where the rabbit waits for his Alice.
---
National bestselling author Benedict Jacka returns to the world of Alex Verus…
I thought I'd escaped my past. But my old master is back and making a new play for power. And he's not the only one targeting me…
Diviner Alex Verus and the Council that governs the magical community have never gotten along. But with his former teacher back in Britain, Alex is in desperate need of allies, and he'll do whatever it takes to get them—even if it means accepting a job with the Keepers, enforcing magical law.
Alex forms an uneasy alliance with his new partner, Caldera, but his attempt at legitimacy quickly turns lethal when a mission puts him in possession of an item that factions both inside and outside of the Council would kill to get their hands on.
Once again caught in the middle of a deadly conflict, Alex will need all his abilities to figure out who his friends are—especially when enemies are hiding on all sides…
---
Artist Laura Matthews finds her new home in the Welsh mountains to be a place so charged with tales and legends that she is able to reach through the gossamer-fine veil that separates her own world from that of myth and fable.
She and her husband Dan have given up their city life and moved to Blaencwm, an ancient longhouse high in the hills. Here she hopes that the wild beauty will inspire her to produce her best art and will give her the baby they have longed for. But this high valley is also home to others, such as Rhys the charismatic loner who pursues Laura with fervor. And Anwen, the wise old woman from the neighboring farm who seems to know so much but talks in riddles. And then there is Merlin.
Lamp Black, Wolf Grey tells both Laura's story and Merlin's. For once he too walked these hills, with his faithful grey wolf at his heel. It was here he fell in love with Megan, nurse-maid to the children of the hated local noble, Lord Geraint. Merlin was young, at the start of his renowned career as a magician, but when he refuses to help Lord Geraint it is Megan who may pay the price.
From New York Times bestselling author Paula Brackston, Lamp Black, Wolf Grey is an enchanting tale of love and magic featuring her signature blend of gorgeous writing, an intriguing historical backdrop, and a relatable heroine that readers are sure to fall in love with.
---
Cast out by her kingdom and far from home, she's the Kanin people's only hope.

Bryn Aven-unjustly charged with murder and treason-is on the run. The one person who can help is her greatest enemy, the gorgeous and enigmatic Konstantin Black. Konstantin is her only ally against those who have taken over her kingdom and threaten to destroy everything she holds dear. But can she trust him?
As Bryn fights to clear her name, the Kanin rulers' darkest secrets are coming to light… and now the entire troll world is on the brink of war. Will it tear Bryn from Ridley Dresden, the only guy she's ever loved? And can she join forces with Finn Holms and the Trylle kingdom? Nothing is as it seems, but one thing is certain: an epic battle is underway-and when it's complete, nothing will ever be the same…
---
As the "wickedly clever" (Publishers Weekly) series continues, reluctant, slacker vampire Fortitude Scott learns that nothing is more important than family—or more deadly….
After a lifetime of avoiding his family, Fort has discovered that working for them isn't half bad—even if his mother, Madeline, is a terrifying, murderous vampire. His newfound career has given him a purpose and a paycheck and has even helped him get his partner, foxy kitsune Suzume, to agree to be his girlfriend. All in all, things are looking up.
Only, just as Fort is getting comfortable managing a supernatural empire that stretches from New Jersey to Ontario, Madeline's health starts failing, throwing Fort into the middle of an uncomfortable and dangerous battle for succession. His older sister, Prudence, is determined to take over the territory. But Fort isn't the only one wary of her sociopathic tendencies, and allies, old and new, are turning to him to keep Prudence from gaining power.
Now, as Fort fights against his impending transition into vampire adulthood, he must also battle to keep Prudence from destroying their mother's kingdom—before she takes him down with it….
---
In the latest Kate Daniels novel from #1 New York Times bestselling author Ilona Andrews, magic is coming and going in waves in post-Shift Atlanta—and each crest leaves danger in its wake…
 
After breaking from life with the Pack, mercenary Kate Daniels and her mate—former Beast Lord Curran Lennart—are adjusting to a very different pace. While they're thrilled to escape all the infighting, Kate and Curran know that separating from the Pack completely is a process that will take time.
 
But when they learn that their friend Eduardo has gone missing, Kate and Curran shift their focus to investigate his disappearance. Eduardo was a fellow member of the Mercenary Guild, so Kate knows the best place to start looking is his most recent jobs. As Kate and Curran dig further into the merc's business, they discover that the Guild has gone to hell and that Eduardo's assignments are connected in the most sinister way…
 
An ancient enemy has arisen, and Kate and Curran are the only ones who can stop it—before it takes their city apart piece by piece.
---
Kitty Saves the World: the final novel in the New York Times bestselling Kitty Norville series by Carrie Vaughn
It's all come down to this, following the discoveries made by Cormac in Low Midnight, Kitty and her allies are ready to strike. But, when their assassination attempt on the evil vampire Dux Bellorum fails, Kitty finds herself running out of time. The elusive vampire lord has begun his apocalyptic end game, and Kitty still doesn't know where he will strike.
Meanwhile, pressure mounts in Denver as Kitty and her pack begin to experience the true reach of Dux Bellorum's cult. Outnumbered and outgunned at every turn, the stakes have never been higher for Kitty. She will have to call on allies both old and new in order to save not just her family and friends, but the rest of the world as well.
---
Amber Treganis constantly reinvents herself. New clothes, new hairstyle, new car—anything she can do to exert a level of control over her life. What she can't control is her shape-shifting other self: the WerCougar that sinks its claws into her brain during the three nights surrounding the full moon.
Though she is a natural-born shifter from a prominent WerCougar family, Amber has been unwilling to change into her cat form ever since a terrible tragedy cost her the man she loved. And she has little patience with Wers of any species who embrace their otherness more than their humanity. She focuses on her life as a defense attorney in Mt. Hood, and stays out of Wer politics. 
But after a blurry night of hunting, Amber begins to notice changes in her transformation. When she hears rumors of research to discover a treatment for shifting, she suspects she may have been unknowingly given the experimental therapy.
With the help of Adler, a WerEagle active in community politics, Amber tries to hunt down the truth about this cure, while staying off the radar of the FBI, which tracks and manages Wer communities in secret.
But Amber doesn't realize how much she depends on her Wer sense until, one by one, they begin to fade. And Amber is left increasingly ill—and increasingly human. Can shifter who is losing her abilities survive for long in either human or Wer society?
---
In the savage world of shapeshifters desire can be as dangerous as nature itself….
As bodyguard to the most powerful shapeshifter in the human world, Shadow Shifter, Eli Preston has sworn to protect his leader, defend their alliance, and keep his darker instincts in check. But when a beautiful female trainee arouses his jaguar senses, there is no stopping the beast within. He must have her. Even if it jeopardizes the deadliest mission of his life…
When the heat is on-and the claws come out-the heart is the fiercest hunter…
For six years, Nivea has been waiting for Eli to take her in his arms, unleash his animal urges, and claim her as his mate. But once their passion is unleashed-in a reckless moment of pure unbridled lust-nothing can ever be the same. The battlelines are drawn: man versus animal, shapeshifter versus shapeshifter. And Eli must be prepared to fight for his life-and his love-or he will lose Nivea forever…in Primal Heat, the final Shadow Shifters novel by A.C. Arthur.
16 YA Titles Releasing in August
---
The longing of dreams draws the dead, and this city holds many dreams.
After a supernatural showdown with a serial killer, Evie O'Neill has outed herself as a Diviner. With her uncanny ability to read people's secrets, she's become a media darling, and earned the title "America's Sweetheart Seer." Everyone's in love with the city's newest It Girl…everyone except the other Diviners.
Piano-playing Henry Dubois and Chinatown resident Ling Chan are two Diviners struggling to keep their powers a secret–for they can walk in dreams. And while Evie is living the high life, victims of a mysterious sleeping sickness are turning up across New York City.
As Henry searches for a lost love and Ling strives to succeed in a world that shuns her, a malevolent force infects their dreams. And at the edges of it all lurks a man in a stovepipe hat who has plans that extend farther than anyone can guess….As the sickness spreads, can the Diviners descend into the dreamworld to save the city?
In this heart-stopping sequel to The Diviners, Printz Award-winning and New York Times bestselling author Libba Bray takes readers deeper into the mystical underbelly of New York City.
---
True evil is rarely obvious. It is quiet, patient. 
Insidious. 
Awaiting the perfect moment to strike. 
Joy Malone finally knows who she is, where she comes from and how to live in two worlds at once. And now she can introduce her family and friends to her mysterious boyfriend, Indelible Ink. But when Ink's twin sister, Invisible Inq, calls in a favor, Joy must accept a dangerous mission to find a forgotten door between worlds—a door hiding a secret that some will kill to keep. 
Unseen enemies, treasonous magic and an unthinkable betrayal threaten both the Twixt and human worlds as Joy races to expose an ancient conspiracy and unleash the unalterable truth—some secrets cannot remain secret forever.
---
Imagine a time when the gods turn a blind eye to the agony of men, when the last of the hellions roam the plains, and evil stirs beyond the edges of the map. A time when cities burn, and in their ashes, empires rise. 
Alexander, Macedon's sixteen-year-old heir, is on the brink of discovering his fated role in conquering the known world, but finds himself drawn to a newcomer… 
Katerina must navigate the dark secrets of court life while keeping hidden her own mission: kill the queen. But she doesn't account for her first love… 
Jacob will go to unthinkable lengths to win Katerina, even if it means having to compete with Hephaestion, a murderer sheltered by the prince.  
And far across the sea, Zofia, a Persian princess and Alexander's unmet betrothed, wants to alter her destiny by seeking the famed and deadly Spirit Eaters. 
Weaving fantasy with the shocking details of real history, New York Times bestselling author of Sex with Kings Eleanor Herman reimagines the greatest emperor the world has ever known, Alexander the Great, in the first book of the Blood of Gods and Royals series.
---
A New York Times Bestseller

Nicolette's awful stepsisters call her "Mechanica" to demean her, but the nickname fits: she learned to be an inventor at her mother's knee. Her mom is gone now, though, and the Steps have pushed her into a life of dreary servitude. When she discovers a secret workshop in the cellar on her sixteenth birthday—and befriends Jules, a tiny magical metal horse—Nicolette starts to imagine a new life for herself. And the timing may be perfect: There's a technological exposition and a royal ball on the horizon. Determined to invent her own happily-ever-after, Mechanica seeks to wow the prince and eager entrepreneurs alike.
---
A New York Times bestseller!
In this imaginative escape into enthralling new lands, World Fantasy Award finalist Kate Elliott's first bestselling young adult novel weaves an epic story of a girl struggling to do what she loves in a society suffocated by rules of class and privilege.
Jessamy's life is a balance between acting like an upper-class Patron and dreaming of the freedom of the Commoners. But away from her family she can be whoever she wants when she sneaks out to train for The Fives, an intricate, multilevel athletic competition that offers a chance for glory to the kingdom's best contenders. Then Jes meets Kalliarkos, and an unlikely friendship between two Fives competitors–one of mixed race and the other a Patron boy–causes heads to turn. When Kal's powerful, scheming uncle tears Jes's family apart, she'll have to test her new friend's loyalty and risk the vengeance of a royal clan to save her mother and sisters from certain death.
---
For fans of Stephen King, Neil Gaiman, American Horror Story and The Walking Dead comes a powerhouse anthology featuring some of the best thriller and horror writers in YA
A host of the sharpest young adult authors come together in this collection of terrifying tales and psychological thrillers. Each author draws from a mix of literature, film, television, and music to create something new and fresh and unsettling. Clever readers will love teasing out the references and can satisfy their curiosity at the end of each tale, where the inspiration is revealed. There are no superficial scares here; these are stories that will make you think even as they keep you on the edge of your seat. From blood horror, to the supernatural, to unsettling, all-too-possible realism, this collection has something for anyone looking for an absolute thrill.
Stefan Bachmann
Leigh Bardugo
Kendare Blake
A. G. Howard
Jay Kristoff
Marie Lu
Jonathan Maberry
Danielle Paige
Carrie Ryan
Megan Shepherd
Nova Ren Suma
McCormick Templeman
April Genevieve Tucholke
Cat Winters
From the Hardcover edition.
---
A New York Times Bestseller! 
 
From Colleen Houck, New York Times bestselling author of The Tiger's Curse, comes an epic Egyptian-inspired adventure about two star-crossed teens who must battle mythical forces and ancient curses on a journey with more twists and turns than the Nile itself!
   When seventeen-year-old Lilliana Young enters the Metropolitan Museum of Art one morning during spring break, the last thing she expects to find is a live Egyptian prince with godlike powers, who has been reawakened after a thousand years of mummification.
   
And she
really
can't imagine being chosen to aid him in an epic quest that will lead them across the globe.
   But fate has taken hold of Lily, and she, along with her sun prince, Amon, must travel to the Valley of the Kings, raise his brothers, and stop an evil, shape-shifting god named Seth from taking over the world.
And don't miss new adventures with Lily in the rest of the Reawakened series: Recreated and Reunited!
 
Praise for the Reawakened Series:
"[A] must-read for thrill-seekers and fans of alternate worlds."—RT Book Reviews
"Rick Riordan fans who are looking for another series will delight in this fantasy."—SLJ
"Wonderfully written and…the heart-pounding adventures are topped only by the heart-melting romance."—The Deseret News
 
"A sparkling new novel with a fully imagined world and mythos, and crackling romance! Egyptian mythology has never been this riveting!"—Aprilynne Pike, #1 New York Times bestselling author of the Wings series, on Reawakened, book one in the series
---
The thrilling conclusion to Landry Park is full of love, betrayal, and murder–perfect for fans of Divergent, The Selection, and Pride and Prejudice
 
In Landry Park, Madeline turned her back on her elite family, friends, and estate to help the Rootless. Now, in Jubilee Manor, she struggles to bring the Gentry and the Rootless together. But when Gentry heirs—Madeline's old friends—are murdered, even she begins to think a Rootless is behind it, putting her at odds with the boy she loves and the very people she is trying to lead. If she can't figure out who is killing her friends and bring them to justice, a violent war will erupt and even more will die—and Madeline's name, her estate, and all the bonds she's forged won't make any difference.
 
This conclusion to Landry Park, which VOYA dubbed "Gone with the Wind meets The Hunger Games," is a richly satisfying, addictive read.
---
From the award-winning author of In the Shadow of Blackbirds comes a stunning new novel—a masterfully crafted story of love, loss, and second chances. Set during the fear and panic of the Great Influenza of 1918, The Uninvited is part gothic ghost-story, part psychological thriller, perfect for those who loved The Thirteenth Tale by Diane Setterfield or The Vanishing by Wendy Webb.
Twenty-five year old Ivy Rowan rises from her bed after being struck by the flu, only to discover the world has been torn apart in just a few short days. 
But Ivy's life-long gift—or curse—remains.  For she sees the uninvited ones—ghosts of loved ones who appear to her, unasked, unwelcomed, for they always herald impending death. On that October evening in 1918 she sees the spirit of her grandmother, rocking in her mother's chair. An hour later, she learns her younger brother and father have killed a young German out of retaliation for the death of Ivy's older brother Billy in the Great War.
Horrified, she leaves home, to discover the flu has caused utter panic and the rules governing society have broken down. Ivy is drawn into this new world of jazz, passion, and freedom, where people live for the day, because they could be stricken by nightfall. But as her 'uninvited guests' begin to appear to her more often, she knows her life will be torn apart once more, but Ivy has no inkling of the other-worldly revelations about to unfold.
The Uninvited is an atmospheric, haunting, and utterly compelling novel. 
---
?Fiercely original with a capable and plucky heroine, The Temple of Doubt rips open a door to a fresh new fantasy world." ?Amalie Howard, author of the Aquarathi series and Alpha Goddess

It's been two six-days since a falling star crashed into the marshes beyond Port Sapphire, putting the wilds of Kuldor off-limits to fifteen-year-old Hadara. She feels this loss deeply and is eager to join her mother beyond the city limits to gather illegal herbs and throw off the yoke of her tedious religious schooling. Medicines of any sort are heresy to the people of Port Sapphire, who must rely on magic provided by the god Nihil for aid. And if people die from that magic, their own lack of faith is surely to blame. At least, that's what Hadara has been taught?and has so far refused to believe.

Hadara and her mother have ignored the priests' many warnings about their herb gathering, secure in knowing their tropical island is far from Nihil's critical gaze. Then two powerful high priests arrive from Nihil's home city to investigate the fallen star, insisting it harbors an unseen demon. This sets off speculation that an evil force is already at work in Port Sapphire and brings one of the holy men to Hadara's doorstep. When he chooses Hadara as a guide into the wilds, she sets off a chain of events that will upend everything she's been taught about the sacred and the profane.

The Temple of Doubt is the first installment in a series that follows a teenager who is given a greater destiny and purpose than she could've ever imagined.

Sky Pony Press, with our Good Books, Racehorse and Arcade imprints, is proud to publish a broad range of books for young readers?picture books for small children, chapter books, books for middle grade readers, and novels for young adults. Our list includes bestsellers for children who love to play Minecraft; stories told with LEGO bricks; books that teach lessons about tolerance, patience, and the environment, and much more. While not every title we publish becomes a New York Times bestseller or a national bestseller, we are committed to books on subjects that are sometimes overlooked and to authors whose work might not otherwise find a home.
---
Sixteen-year-old Beckan and her friends are the only fairies brave enough to stay in Ferrum when war breaks out. Now there is tension between the immortal fairies, the subterranean gnomes, and the mysterious tightropers who arrived to liberate the fairies. But when Beckan's clan is forced to venture into the gnome underworld to survive, they find themselves tentatively forming unlikely friendships and making sacrifices they couldn't have imagined. As danger mounts, Beckan finds herself caught between her loyalty to her friends, her desire for peace, and a love she never expected. This stunning, lyrical fantasy is a powerful exploration of what makes a family, what justifies a war, and what it means to truly love.
---
A postapocalyptic novel with a cinematic twist from New York Times bestseller Barry Lyga, actor Peter Facinelli, and producer Robert DeFranco.
On the ruined planet Earth, where 50 billion people are confined to megacities and resources are scarce, Deedra has been handed a bleak and mundane existence by the Magistrate she works so hard for. But one day she comes across a beautiful boy named Rose struggling to cross the river–a boy with a secretive past and special abilities, who is somehow able to find comfort and life from their dying planet.
But just as the two form a bond, it is quickly torn apart after the Magistrate's son is murdered and Rose becomes the prime suspect. Little do Deedra and Rose know how much their relationship will affect the fate of everyone who lives on the planet.
---
A brand new series from New York Times bestselling author Chloe Neill. 
Seven years ago, the Veil that separates humanity from what lies beyond was torn apart, and New Orleans was engulfed in a supernatural war. Now, those with paranormal powers have been confined in a walled community that humans call the District. Those who live there call it Devil's Isle.
 
Claire Connolly is a good girl with a dangerous secret: she's a Sensitive, a human endowed with magic that seeped through the Veil. Claire knows that revealing her skills would mean being confined to Devil's Isle. Unfortunately, hiding her power has left her untrained and unfocused.
 
Liam Quinn knows from experience that magic makes monsters of the weak, and he has no time for a Sensitive with no control of her own strength. But when he sees Claire using her powers to save a human under attack—in full view of the French Quarter—Liam decides to bring her to Devil's Isle and the teacher she needs, even though getting her out of his way isn't the same as keeping her out of his head.
 
As more and more Sensitives fall prey to their magic, and unleash their hunger on the city, Claire and Liam must work together to save New Orleans, or else the city will burn…
---
In this fast-paced, exhilarating sequel to the acclaimed The Islands at the End of the World, Leilani and her family on the Big Island of Hawai'i face the challenge of survival in the world of the Emerald Orchid, a green presence that appeared in the sky after a global blackout. As the Hawaiian Islands go back to traditional ways of living, people must grow their own food and ration everything from gas to bullets. Medicine is scarce; a simple infection can mean death. Old tensions and new enemies emerge. And one girl, Leilani, is poised to save her world.
---
Reunited after four hundred years, three sisters join together to vanquish the power that tore them apart…and embrace the sorcery that is their birthright.
Abandoned as an infant, Willow Black spent her childhood in foster care, the object of whispers and pity…and rumors about being certifiably crazy. Telling your young friends that you can foresee the future-and summon the rain-is a surefire way to end up in the psychiatric ward. But when Dr. Sebastian Frasier arrives at the facility, Willow's whole life takes a turn. Sebastian is the handsomest man she's ever actually laid eyes on-even though he has been in Willow's visions for years. But not even she could have predicted the storm of passion that engulfs them both. With Sebastian by her side, Willow is emboldened to embrace her history, and the sisters she never knew. Soon, the true power in her blood awakes-and the battle she was born to fight begins. While the tempest rages, Willow must depend on the friends and family she's found-and the man she has loved forever…

In Smoke on the Water, the final book of this enchanting new trilogy, New York Times bestselling author Lori Handeland sweeps readers into a bewitching tale of secrets, sisterhood, and the stunning magic of love.
What are your must have titles for August? Tell us in the comments.
---
Authors/Publishers: have a book coming out soon?
Request a Review or schedule a visit/giveaway
Please leave a comment if we missed a title and we will update this post.