It's the last day of the month which means it's time to check out what we're reading next month in: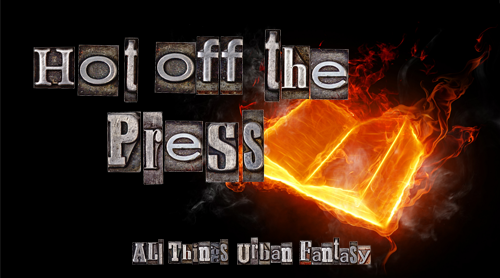 Want to know what titles came out in previous months? View previous Hot Off The Press posts
—————————————–
*Release dates are subject to change.  Click '+ Description' to reveal the full description. Please visit our Titles Received For Review page to see which of these titles will be reviewed this month.
27 Adult Titles Releasing in July

---
Her Sworn Enemy…Or Her Fearless Protector? Spy Ana Dikau is gathering information about technician Ian Scott – a Sentinel who takes the form of a snow leopard. But Ana doesn't realise that the amulet she carries will slowly kill every Sentinel she comes into contact with – and by the time they realise an epidemic has crept over the Sentinels. Now the only way for Ian to save his people from the deadly epidemic is to form a truce with Ana. But their unlikely partnership is complicated by the fact that Ian cannot help desiring the woman he's meant to despise…
---
New York Times
bestselling author Hannah Howell delivers adventure and instant attraction in this all-new Wherlocke Family novel…
For Lady Primrose Wootten nothing has been ordinary since her father the Baron died and his wayward family filled the estate with greed and treachery. Primrose knows if she can just track down her brother, he can send the odious relations on their way. But instead she finds this enormous, powerful stranger, and forgets entirely what she was doing in the first place…
Sir Bened Vaughn isn't much afraid of a pistol. But he is a bit afraid of the woman holding it, who stirs up something so primal he's not sure he can shake it off. Vaughn is an honorable man, and he knows he has no right to desire Primrose. Yet he does have an obligation to help her, and as they learn more about her brother's disappearance, he realizes that means staying by her side…wanting her all the while… and wondering how much longer they can resist temptation…
---
The national bestselling author of the Legion of the Damned novels returns to his dark mutant world, where Police Detective Cassandra Lee is on the trail of a brutal murderer…
The year is 2065, almost thirty years since a bioterrorist attack decimated the population. The world has been divided, and new nations have formed. Those mutated from exposure inhabit the red zones, while "norms" live in the green zones.
In the nation of Pacifica, Los Angeles detective Cassandra Lee is in charge of investigating a disturbing case, tracking a cop killer dubbed the Bonebreaker. But strange new murders have occurred, falling outside the normal pattern and leaving Lee and her team wondering if the serial killer has become unpredictable—or if he's no longer acting alone…
To make matters worse, Lee's attention is diverted after she receives a letter from her long-lost mother. Now she must venture into the red zone, a lawless land where might makes right—and where the biggest danger may be her own family.
---
A thrilling new Victorian-era urban fantasy for fans of Kevin Hearne's Iron Druid Chronicles, the Showtime series Penny Dreadful, and the Sherlock Holmes movies featuring Robert Downey, Jr. 
The Crown and Key Society face their most terrifying villain yet: Gaios, a deranged demigod with the power to destroy Britain.
To avenge a centuries-old betrayal, Gaios is hell-bent on summoning the elemental forces of the earth to level London and bury Britain. The Crown and Key Society, a secret league consisting of a magician, an alchemist, and a monster-hunter, is the realm's only hope—and to stop Gaios, they must gather their full strength and come together as a team, or the world will fall apart. 
But Simon Archer, the Crown and Key's leader and the last living magician-scribe, has lost his powers. As Gaios searches for the Stone of Scone, which will give him destructive dominion over the land, monster-hunter Malcolm MacFarlane, alchemist extraordinaire Kate Anstruther, gadget geek Penny Carter, and Charlotte the werewolf scramble to reconnect Simon to his magic before the world as they know it is left forever in ruins.
Praise for The Conquering Dark
 
"Yet another fantastic addition to the amazing Crown & Key series . . . I didn't want the book to end."—Word Gurgle
 
"The previous novels, The Shadow Revolution and The Undying Legion, set a high standard that The Conquering Dark not only meets, but surpasses. . . . If you are looking for an exciting fantasy series with memorable characters, look to the Crown & Key trilogy. You won't be disappointed."—The Mutt Cafe
 
"The Conquering Dark is the final book of the Crown & Key trilogy, and it was a wonderful ride! . . . I cannot stress enough how good this series was. It was such a fun read!"—Bibliophage
 
"The Conquering Dark is the perfect conclusion to the Crown & Key trilogy, although I'm hoping we'll see more of these characters in future books. Clay and Susan Griffith have crafted an action-packed, steampunk-laced dark fantasy filled with likable and memorable characters. I can't rave about the Crown & Key series enough!"—Fresh Fiction
 
"With lovable characters that will leave a lasting impression on you, this series truly is stand out and I can't recommend it enough."—My Guilty Obsession
Praise for Clay and Susan Griffith's The Shadow Revolution
 
"Team Griffith creates a number of really compelling characters whose exploits will keep readers glued to the pages! Terrific!"—RT Book Reviews
 
"A fast-paced, action-filled dark fantasy that is just sheer fun to read . . . The Shadow Revolution kicks off the Crown & Key series in spectacular fashion!"—Fresh Fiction
 
"Werewolves, mad science, and plenty of smiting. Pass the popcorn."—Emma Jane Holloway, author of The Baskerville Affair series
 
"A thrilling read! Clay and Susan Griffith have crafted a gritty, action-packed Victorian-era fantasy world full of dark creatures, mystery, and magic—a must read for steampunk fans!"—Shawntelle Madison, author of the Coveted series
---
The next thrilling book in Jennifer Estep's New York Times and USA TODAY bestselling Elemental Assassin series—"an extraordinary series.…One of the most intriguing heroines in the genre" (Romantic Times Book Reviews).

Keep your friends close but your enemies within stabbing distance.

One important lesson I've learned in the assassination business is that to be the best you have to roll with the punches. Now that I'm queen of Ashland's underworld—by default, not by choice—a lot more punches are being thrown my way. But I suppose that's the price of victory for taking down some of the underworld's top dogs. Good thing I have my Ice and Stone magic to help me survive my volatile new position. Just when I think things are finally settling down, someone tries to murder me during a hush-hush underworld meeting. But the real surprise is how strangely familiar my shadowy assailant seems to be.

My job is to maintain order among killers, crooks, and thieves, and soon I'm embroiled in a bloody game where the ability to keep secrets could be the greatest superpower of all. My enemies have all sharpened their knives and laid their traps, waiting for me to fall. But this Spider weaves her own webs of death…
---
In the newest installment of her popular Krewe of Hunters series, New York Times bestselling author Heather Graham brings readers another exciting—and unpredictable—story… 
Murdered by a dead man? 
A woman named Maria Gomez is murdered in Miami, apparently by her husband—who'd been presumed dead, slain by a crime boss. FBI agent Brett Cody can't believe it; dead or alive, the man had loved his wife. Brett also can't help feeling guilty, since he was responsible for protecting Miguel and Maria Gomez. 
A few miles away, Lara Mayhew has just begun working at a dolphin research facility. She loves her new job—until a dolphin brings her something unexpected from the deep. A human hand. More body parts show up, and when Brett looks into the situation, he discovers that the dismembered corpse is Miguel's. 
Soon, rumors of crazed zombies abound in the Miami media, and the Krewe of Hunters, an elite FBI unit of paranormal investigators, is called in. Brett and Lara find themselves working with the Krewe—and working closely together. An elderly crime boss who's losing his memory seems to be key to solving this case, but…there's no motive. Unless Brett and Lara can uncover one in the Miami underworld. And that means they have to protect themselves. And each other.
---
YOU FLIRT WITH FIRE…
For Aoife Dakar, seeing is believing-and she's seen some extraordinary things. It's too bad no one else believes that she witnessed a supernatural murder at an outdoor fair. Returning to the scene for proof, Aoife encounters a wise-cracking demon dog-and a gloriously naked man who can shift into a dragon and kiss like a god. Now thrust into a fantastical world that's both exhilarating and terrifying, Aoife is about to learn just how hot a dragon's fire burns.
WHEN YOU DATE A DRAGON
Kostya has no time for a human woman with endless questions, no matter how gorgeous or tempting she is. He must break the curse that has splintered the dragon clans before more of his kind die. But his powerful attraction to Aoife runs much deeper than the physical-and there may be more to her than even his sharp dragon eyes can see. To survive the coming battle for the fate of his race, he needs a mate of true heart and soul . . .
---
Sandman Slim investigates Death's death in this hip, propulsive urban fantasy through a phantasmagoric LA rife with murder, mayhem, and magic.
James Stark has met his share of demons and angels, on earth and beyond. Now, he's come face to face with the one entity few care to meet: Death.
Someone has tried to kill Death—ripping the heart right out of him—or rather the body he's inhabiting. Death needs Sandman Slim's help: he believes anyone who can beat Lucifer and the old gods at their own game is the only one who can solve his murder.
Stark follows a sordid trail deep into LA's subterranean world, from vampire-infested nightclubs to talent agencies specializing in mad ghosts, from Weimar Republic mystical societies to sleazy supernatural underground fight and sex clubs. Along the way he meets a mysterious girl—distinguished by a pair of graveyard eyes—as badass as Slim: she happens to be the only person who ever outwitted Death. But escaping her demise has had dire consequences for the rest of the world . . . and a few others.
For years, Slim has been fighting cosmic forces bent on destroying Heaven, Hell, and Earth. This time, the battle is right here on the gritty streets of the City of Angels, where a very clever, very ballsy killer lies in wait.
---
A paranormal category romance from Entangled's Covet imprint…

Some consequences bite…big time.
Bennett Langdon has a firm no-relationships policy. Still, it doesn't stop her from hooking up with a super-sexy bad boy at her best friend's wedding. After all, it's only one night-what harm could it do? Ten weeks later, a pregnant Bennett has her answer…
Linc Monahan can't believe it. This wasn't supposed to happen. He's a werewolf, and shouldn't be able to father a child with a human. Now Linc has to find some way to tell Bennett that not only do werewolves exist, but she's about to have a baby with one.
But when word of their surprise conception gets out, the fur hits the fan. There are people who don't want this baby to be born-even if it means killing. Now Bennett and Linc aren't just fighting each other…they're fighting for their lives.
---
From the author of Energized and Guarded comes an all-new novella in the series that's "a perfect mix of paranormal, suspense, and romance"(SnS Reviews). 
After nearly dying on assignment, Tidewater police officer Zig Harmon has been awarded the Silver Star and desk duty. But handling every case that walks through the door while his entire department is out hunting a serial killer is nothing compared to dealing with his former flame, Karma De La Cruz.
As much as she hates it, Karma knows that her best chance of finding the kidnapped baby haunting her visions is the man she once left behind. Forced to work together, Karma and Zig start to realize that they may have let go of something incredible. But now, time is running out, both for the missing infant and for their chance to start again…
 
Includes an exclusive preview of the latest Tidewater novel, Energized.
 
 
Praise for the Tidewater novels
 
"Great! A real page-turner. Once you pick it up, you won't want to put it down until you're done!"—Lynsay Sands, New York Times bestselling author of the Argeneau novels
 
"[A] sweet, funny, sexy debut!"—Lena Diaz, author of the Deadly Games series
 
"No magic crystal ball is needed to foresee this writer is bursting with talent! I can't wait for more from her!"—Shelby Reed, author of The Fifth Favor
 
"Suspense with a large dollop of romance…Done very well."—USA Today
 
"Behre successfully balances the mystery with the love story."—Publishers Weekly
 
"Lively, funny, and fresh…Just the thing for readers who want their mystery thrillers with a ghostly twist and an offbeat sense of humor."—Library Journal
---
One touch can change everything…
Hitman Dmitri Lisko is determined to avenge his father. Once he takes out the man he believes is responsible for his family's tragedies, he's done killing for good. But a mysterious woman may tempt Dmitri to change his plan.
Sonya Truss was murdered in a Ukrainian village in 1968. Now she's reappeared in San Francisco as a rusalka—the ghost of a wronged woman. And she's thirsty for the blood of her killer. But she has to make things right before she's trapped between worlds forever.
Sonya's enigmatic siren powers stir Dmitri's long-buried chivalry, and he finds himself compelled to help her. He also can't resist giving her a taste of the pleasures she never experienced while she was alive. Soon they discover that touch has surprising consequences. Yet when their shared mission comes to cross-purposes, they must choose between deadly sacrifice—or surrendering to the one act that can save them both.
60,000 Words
---
Let the battle for souls begin in Dead Man's Reach, the fourth, stand-alone novel in D.B. Jackson's acclaimed Thieftaker series.
Boston, 1770: The city is a powder keg as tensions between would-be rebels and loyalist torries approach a breaking point and one man is willing to light the match that sets everything off to ensure that he has his revenge.
The presence of the British Regulars has made thieftaking a hard business to be in and the jobs that are available are reserved for Sephira Pryce. Ethan Kaille has to resort to taking on jobs that he would otherwise pass up, namely protecting the shops of Torries from Patriot mobs. But, when one British loyalist takes things too far and accidentally kills a young boy, even Ethan reconsiders his line of work. Even more troubling is that instances of violence in the city are increasing, and Ethan often finds himself at the center of the trouble.
Once Ethan realizes why he is at the center of all the violence, he finds out that some enemies don't stay buried and will stop at nothing to ruin Ethan's life. Even if that means costing the lives of everyone in Boston, including the people that Ethan loves most.
---
Her Sworn Enemy…Or Her Fearless Protector? Spy Ana Dikau is gathering information about technician Ian Scott – a Sentinel who takes the form of a snow leopard. But Ana doesn't realise that the amulet she carries will slowly kill every Sentinel she comes into contact with – and by the time they realise an epidemic has crept over the Sentinels. Now the only way for Ian to save his people from the deadly epidemic is to form a truce with Ana. But their unlikely partnership is complicated by the fact that Ian cannot help desiring the woman he's meant to despise…
---
This thrilling sequel to Illusive will have readers on the edge of their seats.
You don't belong with us.
These are the words that echo through the minds of all immune Americans-those suffering the so-called adverse effects of an experimental vaccine, including perfect recall, telepathy, precognition, levitation, mind control, and the ability to change one's appearance at will.
When great numbers of immune individuals begin to disappear, fear and tension mount, and unrest begins to brew across the country. Through separate channels, superpowered teenagers Ciere, Daniel, and Devon find themselves on the case: super criminals and government agents working side by side. It's an effort that will ultimately define them all, for better or for worse.
---
"An amazing, action-packed series." — NY Times bestselling author Kerrelyn Sparks
They call her the last sorceress: Quinn Lennox, the only hope of the vampires who are trapped in Vamp City watching their dark otherworld slowly die. But an ancient curse shackles the magic Quinn needs to save not only the vampires she's come to call friends, come to care for, come to love, but her beloved brother as well.
Arturo Mazza, the ruthless vampire who once betrayed Quinn, and has since waged a steady and relentless war upon her heart, vows to help her break the curse. But when the mission requires them to face Cristoff Gonzaga—the brutal and vicious vampire to whom Arturo once pledged undying fealty—Quinn must find a trust in Arturo that will test the very foundations of her soul.
---
"Like a cross between the TV show Leverage and Jim Butcher's 'Dresden Files' books."—Library Journal
The author of Premonitions continues his Arcane Underworld saga…
Anna Ruiz is on a mission: Help her friend and partner-in-crime Karyn Ames break free of the tangle of hallucinations and premonitions that have cut her off from reality. With the aid of her crew—ex-soldier Nail and sorcerer Genevieve—she'll do whatever it takes to get Karyn help, even if it means tracking down every lowlife informant and back alley magic practitioner in the occult underworld of Los Angeles.
But since a magical heist went to hell, the crew has been working for crimelord and doomed magus Enoch Sobell. Between fighting Sobell's battles with some seriously scary demonic forces and tangling with a group of violent fanatics who want to manipulate Karyn's abilities for their own gains, Anna, Nail, and Genevieve are beginning to realize they're in way over their heads.
And now that Karyn's secret about seeing the future is out, even more unpleasant parties—human and otherwise—are about to come knocking…
"Jamie Schultz breathes new life into the urban fantasy genre." (Fresh Fiction)
---
The first book of the Maradaine Constabulary series blends high fantasy, murder mystery, and gritty urban magic…
Marking the debut of the second series set amid the bustling streets and crime-ridden districts of the exotic city called Maradaine, A Murder of Mages introduces us to this spellbinding port city as seen through the eyes of the people who strive to maintain law and order: the hardworking men and women of the Maradaine Constabulary.
 
Satrine Rainey—former street rat, ex-spy, mother of two, and wife to a Constabulary Inspector who lies on the edge of death, injured in the line of duty—has been forced to fake her way into the post of Constabulary Inspector to support her family.
 
Minox Welling is a brilliant, unorthodox Inspector and an Uncircled mage—almost a crime in itself. Nicknamed "the jinx" because of the misfortunes that seem to befall anyone around him, Minox has been partnered with Satrine because no one else will work with either of them.
 
Their first case together—the ritual murder of a Circled mage— sends Satrine back to the streets she grew up on and brings Minox face-to-face with mage politics he's desperate to avoid. As the body count rises, Satrine and Minox must race to catch the killer before their own secrets are exposed and they, too, become targets.
---
When Demons threaten Regency London, only a Lady can stop them.
Lillian Dellacourt is beautiful, refined and absolutely lethal. She's also the most feared and merciless demon hunter in The Company. She's come a long way from the penniless seamstress's daughter sold to the highest bidder, and it wasn't by trusting a man, let alone an exiled Marquis with more on his mind than slaying the hellspawn . . .
For Dorian Lambert, Marquis de Montalembert, being sent to keep track of Lillian is no mean task. He's wanted the fiery vixen since he first heard of her five years ago. But wooing the lady while fighting the demon uprising is no easy feat, especially when the lady's tongue is as sharp as the Japanese
sai
blades she favors for eviscerating the spawn of hell.
These two will have to learn to trust each other fast, because the demon master is back, and he's planning to turn Edinburgh into a living hell…
---
Keri Arthur, New York Times bestselling author of Fireborn, presents the thrilling new Souls of Fire Novel featuring Emberly Pearson, a phoenix that can transform into a human—and is haunted by the ability to foresee death….
Crimson Death, the plague like virus spawned from a failed government experiment to isolate the enzymes that make vampires immortal, continues to spread. Emberly and her partner, Jackson Miller, are desperately seeking the stolen research for a cure before the virus becomes a pandemic.
But their mission is jeopardized by another threat uncovered in Emberly's prophetic dreams. A creature of ash and shadow has been unleashed on a murdering spree. Now Emberly must summon all her gifts and investigative knowledge to put an end to this entity's brutal rampage—even if it means placing herself in harm's way….
---
Book 3 in Terry Spear's SEAL Wolf Series
HOTTEST OF THE HOT ON THE NAVY SEAL WOLF TEAM
Paul Cunningham has eluded many traps in his long career as a Navy SEAL, but there's no way out of this one. On a rare visit home, he gets "volunteered" for a local charity bachelor auction, and the community is counting on him.
Then he discovers that the sexy she-wolf with the winning ticket is Lori Greypaw-the one woman he could never resist. And she has plans for Paul that go way beyond a simple date.
For the first time in his bachelor life, this alpha wolf SEAL is going to have to prove his worth.
SEAL Wolf Series:
A SEAL in Wolf's Clothing (Book 1)
A SEAL Wolf Christmas (Book 2)
SEAL Wolf Hunting (Book 3)
Here's what you get with Terry Spear's SEAL wolf romances:
"Hot and sexy love scenes." –Fresh Fiction
"Romance so vivid even the most coldhearted book lovers will melt." –RT Book Reviews
"Tons of intrigue and yummy Alpha male." –Bitten by Paranormal Romance
---
In the fantastical, gaslit underground city of Recoletta, oligarchs from foreign states and revolutionaries from the farming communes vie for power in the wake of the city's coup. The dark, forbidden knowledge of how the city came to be founded has been released into the world for all to read, and now someone must pay.
Inspector Liesl Malone is on her toes, trying to keep the peace, and Arnault's spy ring is more active than ever. Has the city's increased access to knowledge put the citizens in even more danger? Allegiances change, long-held beliefs are adjusted, and things are about to get messy!
File Under: Fantasy [ Buried Cities / Secrets & Lies / Revolutionary / Total War ]
---
Time Salvager: a fast-paced time travel adventure from Wesley Chu, the award-winning author of
The Lives of Tao.
Convicted criminal James Griffin-Mars is no one's hero. In his time, Earth is a toxic, abandoned world and humans have fled into the outer solar system to survive, eking out a fragile, doomed existence among the other planets and their moons. Those responsible for delaying humanity's demise believe time travel holds the key, and they have identified James, troubled though he is, as one of a select and expendable few ideally suited for the most dangerous job in history.
 
James is a chronman, undertaking missions into Earth's past to recover resources and treasure without altering the timeline. The laws governing use of time travel are absolute; break any one of them and, one way or another, your life is over. Most chronmen never reach old age; the stress of each jump through time, compounded by the risk to themselves and to the future, means that many chronmen rapidly reach their breaking point, and James Griffin-Mars is nearing his.

On a final mission that is to secure his retirement, James meets Elise Kim, an intriguing scientist from a previous century, who is fated to die during the destruction of an oceanic rig. Against his training and his common sense, and in violation of the chronmen's highest law, James brings Elise back to the future with him, saving her life, but turning them both into fugitives. Remaining free means losing themselves in the wild and poisonous wastes of Earth, somehow finding allies, and perhaps discovering what hope may yet remain for humanity's home world.
---
From New York Times bestselling author Yasmine Galenorn comes an all-new series set in the realm of her Otherworld novels.
I'm Shimmer, a blue dragon shifter. Thanks to a mistake, I was exiled from the Dragon Reaches and sentenced to work for Alex Radcliffe, a vampire who owns the Fly by Night Magical Investigations Agency. Now, not only do I have to adapt to Earthside culture, but every time I turn around, somebody's trying to kill us. And worse, Alex is as gorgeous as he is exasperating. But you know what they say: All's fair in love and bounty hunting…
When an old friend of Alex contacts him about a haunting at the High Tide Bed & Breakfast in Port Townsend, Washington, we think we're on a simple ghost hunt. But our investigation quickly transforms into a deadly fight as we uncover an eighty-year-old murder, a cursed house, and a dark force trapping the spirits within. To stop impending disaster we must break the curse and lay the angry spirits to rest.
---
Hugo Award-winning author Charles Stross presents the next case in The Laundry Files, "a weirdly alluring blend of super-spy thriller, deadpan comic fantasy, and Lovecraftian horror" (Kirkus Reviews). 
Dominique O'Brien—her friends call her Mo—lives a curious double life with her husband, Bob Howard. To the average civilian, they're boring middle-aged civil servants. But within the labyrinthian secret circles of Her Majesty's government, they're operatives working for the nation's occult security service known as the Laundry, charged with defending Britain against dark supernatural forces threatening humanity.
Mo's latest assignment is assisting the police in containing an unusual outbreak: ordinary citizens suddenly imbued with extraordinary abilities of the super-powered kind. Unfortunately these people prefer playing super-pranks instead of super-heroics. The Mayor of London being levitated by a dumpy man in Trafalgar Square would normally be a source of shared amusement for Mo and Bob, but they're currently separated because something's come between them—something evil.  
An antique violin, an Erich Zann original, made of human white bone, was designed to produce music capable of slaughtering demons. Mo is the custodian of this unholy instrument. It invades her dreams and yearns for the blood of her colleagues—and her husband. And despite Mo's proficiency as a world class violinist, it cannot be controlled…
---
Fans of fantasy series such as The Mortal Instruments and The Raven Cycle will adore Zoe Marriott's incredible Name of the Blade trilogy. Frail Mortal Heart is the third book in the series."For fans of Maggie Stiefvater and Cassandra Clare" – Booktrust. Zoe Marriott has been named "a rising star of fantasy fiction" by The Times. In the thrilling final instalment of her epic, Japanese-inspired urban fantasy trilogy, Mio has succeeded in banishing the Goddess of Death's plague-spreading monsters – by making the most terrible sacrifice. With Mio's love Shinobu lost, and hell literally breaking loose in London, the only things standing between the human world and an apocalypse are Mio and her sword.
---
"A fantastic novel in every sense of the word…not only because Spjut has accomplished the masterstroke of writing convincingly about the existence of trolls and other mythical creatures in the Nordic forests, but also because all this unfolds in a language that captures the everyday reality we know so well, with such precision and exquisite style that the words seem to sparkle on the page."
—Karl Ove Knausgård

"A fun, cunning crime thriller…If you enjoy the novels of Michael Koryta or Tana French's The Secret Place…you might eat up The Shapeshifters."
—Chicago Tribune
 
Summer 1978. A young boy disappears without a trace from a summer cabin. His mother claims he was carried away by a giant. He is never found.
 
Twenty-five years later, another child goes missing. This time there's a lead, a single photograph taken by Susso Myrén. She's devoted her life to the search for trolls, legendary giants known as stallo who can control human thoughts and assume animal form. Convinced that the trolls are real, she follows the trail of missing children to northern Sweden. But humans, some part stallo themselves, have been watching over the creatures for generations, and this hidden society of protectors won't hesitate to close its deadly ranks.
Mixing folklore and history, suspense and the supernatural, The Shapeshifters is an extraordinary journey into a frozen land where myth bleeds into reality.
 
"Spjut turns Scandinavian mythology upside down in a shades-of-gray world built for lovers of fantastical suspense." —Publishers Weekly
 
18 YA Titles Releasing in July
---
From the moment she first learned the truth about witches…she knew she was born to fight them.
Now, at sixteen, Iris is the lone girl on the Witch Hunters Special Ops Team.
But when Iris meets a boy named Arlo, he might just be the key to preventing an evil uprising in Southern California.
Together they're ready to protect the human race at all costs. Because that's what witch hunters do.
Welcome to Hollywood.
---
In this conclusion to J. A. Souders's thrilling, twist-filled Elysium Chronicles series, Evie Winters and Gavin Hunter return to the isolated, dangerous underwater city that they fought so hard to escape.
Back in Elysium at last, Evie has finally found her true self hidden under layers and layers of false memories implanted by the woman she knew as Mother. Thanks to the intervention of her father, she knows the horrible truth about Mother and her insidious plans for the city. With the help of the love of her life, Gavin, and her best friend, Asher St. James, Evie is determined to free her people from the cruel dictatorship of Mother's laws. But how do you free people who don't know they need rescuing?
Working with the growing Underground rebellion, Evie tries to remove Mother from her position by force–with disastrous results. As the body count rises, Evie must find a way to save Elysium before Mother destroys them all.
At the Publisher's request, this title is being sold without Digital Rights Management Software (DRM) applied.
---
Two sisters. A war. And the wish to end regret
. 
The sisters:
Najwa and Zayele have just learned they're half-jinni, half-human twins. Najwa chooses life in the human palace, working for peace . . . and hoping for more time alone with the prince. Zayele discovers she's one of the most powerful jinn of all—a magus. Suddenly, the strongest young men in the army are competing to be paired up with her. 
The war:
The lies that started it all are out in the open now, but the war between the humans and the jinn is as bitter as before—and becoming more treacherous every day. 
The wish:
Once again, Zayele makes a wish. A wish that neither sister could imagine would change the outcome of the war—or their lives.
 
Praise for Jinni Wars I: The Fire Wish:
 
"War, magic, and romance kept me reading nonstop!" —Tamora Pierce, New York Times bestselling author of the Beka Cooper trilogy
 
"A fantastically compelling and romantic read from a shining new voice in YA." —Laini Taylor, New York Times bestselling author of Daughter of Smoke and Bone
---
Some loves will last 'til your dying breath 
Every choice has consequences—but seventeen-year-old Layla faces tougher choices than most. Light or darkness. Wickedly sexy demon prince Roth, or Zayne, the gorgeous, protective Warden she never thought could be hers. Hardest of all, Layla has to decide which side of herself to trust. 
Layla has a new problem, too. A Lilin—the deadliest of demons—has been unleashed, wreaking havoc on those around her…including her best friend. To keep Sam from a fate much, much worse than death, Layla must strike a deal with the enemy while saving her city—and her race—from destruction. 
Torn between two worlds and two different boys, Layla has no certainties, least of all survival, especially when an old bargain comes back to haunt them all. But sometimes, when secrets are everywhere and the truth seems unknowable, you have to listen to your heart, pick a side—and then fight like hell… 
---
From author Avery Hastings comes Torn, the heart-pounding conclusion to the Feuds Series.
Determined to escape from TOR-N, a corrupt Narxis research center, Davis meets another recovered patient, Mercer, whose sweet smile and quirky sense of humor give her hope in humanity again-and a way out. As they make a perilous journey seeking clues that could lead to a cure, Davis and Mercer's friendship begins to evolve into something more… but she's still struggling to let go of her feelings for Cole, whom she believes is dead.
Meanwhile, Cole has plans to change his identity in order to compete in the Olympiads-where Imps have now been invited to compete against Priors. He begins training with Mari, the intense and rebellious daughter of a retired fighter, but through trials and tests that are both exhausting and exhilarating, he finds himself in over his head-literally.
Will both Davis and Cole have the strength to resist temptation? Will they have the courage to face the answers they seeking? Will their love survive across the divide?
---
As a Walker between worlds, Del is responsible for the love of her life—and the fate of millions—in this thrilling sequel to Dissonance.

Del risked everything to save Simon, and now he's gone, off in another world with no way for Del to find him.

She's back at the Consort—training to be a Walker like everyone in her family. But the Free Walkers have other plans for her. This rebel group is trying to convince Del that the Consort is evil, and that her parents are unwittingly helping the Consort kill millions of people. The Free Walkers make Del the ultimate promise: if Del joins their fight, she will be reunited with Simon.

In agreeing, Del might be endangering her family. But if she doesn't, innocent people will die, and Simon will be lost to her forever. The fate of the multiverse depends on her choice…

"O'Rourke brilliantly builds an intricate and complex alternate science-fiction universe…fans will be longing for the next installment." —School Library Journal
---
"A vivid and entertaining storyteller, Sandro is an exciting new writer to watch."
-J. A. Redmerski,
New York Times
bestselling author
Reader favorite Angie Sandro returns to the South with a bewitching paranormal New Adult romance perfect for fans of Jennifer Armentrout's Wicked and Cora Carmack's Inspire . . .
Rescued from the brink of death by her cousin Mala, Dena Acker returns to the land of the living with a terrifying gift. Still connected to the darkness that almost claimed her, she can tell when someone's about to die–but there's nothing she can do to save them. Desperate to rid herself of this cursed ability, Dena has only one chance at peace . . . and two very different men willing to rescue her.
For centuries, Ashmael has seen more souls than he can count but he's never been drawn to anyone the way he is to fragile, beautiful Dena. She fills the dark void of his days with light, and he would sacrifice anything – even his immortality – to cross over to her world and ease her suffering. But he can't afford to be discovered by police detective Michael Anders, who is investigating the deaths that surround Dena. While Michael fights his growing attraction to her, the evidence still points to Dena as the killer. Both men have the ability to save Dena from her horrible fate, but which one can she trust with her darkest secrets?
---
Eighteen-year-old Tally is absolutely sure of everything: her genius, the love of her adoptive family, the loyalty of her best friend, Shane, and her future career as a Nobel prize-winning astronomer. There's no room in her tidy world for heartbreak or uncertainty―or the charismatic, troubled mother who abandoned her soon after she was born. But when a sudden discovery upends her fiercely ordered world, Tally sets out on an unexpected quest to seek out the reclusive musician who may hold the key to her past―and instead finds Maddy, an enigmatic and beautiful girl who will unlock the door to her future. The deeper she falls in love with Maddy, the more Tally begins to realize that the universe is bigger―and more complicated―than she ever imagined. Can Tally face the truth about her family―and find her way home in time to save herself from its consequences?
About a Girl is the powerful and entrancing conclusion to Sarah McCarry's Metamorphoses trilogy.
---
It's 1888, and seventeen-year-old Verity Newton lands a job in New York as a governess to a wealthy leading family―but she quickly learns that the family has big secrets. Magisters have always ruled the colonies, but now an underground society of mechanics and engineers are developing non-magical sources of power via steam engines that they hope will help them gain freedom from British rule. The family Verity works for is magister―but it seems like the children's young guardian uncle is sympathetic to the rebel cause. As Verity falls for a charming rebel inventor and agrees to become a spy, she also becomes more and more enmeshed in the magister family's life. She soon realizes she's uniquely positioned to advance the cause―but to do so, she'll have to reveal her own dangerous secret.
---
Two girls struggle with their dark family heritage in this fantasy perfect for fans of Cassandra Clare and Kendare Blake.
As debutantes in 1890s New York City, cousins Dacia and Lou knew little about their mysterious Romanian relatives, the Florescus. Now, upon turning seventeen, the girls must journey to Romania–a journey that seems to be both reward and punishment–to meet their cousins and their tyrant of a grandmother and to learn the secrets of their family. Secrets spoken of in whispers. Dangerous secrets known as the Claw, the Wing, and the Smoke.
But as dangerous as those family secrets might be, even more dangerous is the centuries-old bond between the Florescus and the royal Dracula family, and it seems that it's time for Dacia and Lou to give up their life in New York society and take their place among the servants of the Draculas. When the devilish heir, Mihai Dracula, sets his sights on Dacia as part of his evil, power-hungry plan, the girls must accept or fight against this cruel inheritance. Do they have the courage to break the shackles of their upbringing and set the course of their own destiny?
---
Marcus is a Cupid. Lena is a Reaper. Opposites attract in the exciting new Switched At First Kiss series by the acclaimed author of 
The Dirt Diary. 
When she's dared to kiss the adorkable Marcus Torelli at a party, Lena thinks it's the perfect opportunity to cross First Kiss off her list of "Things to Accomplish Before I Turn Fourteen."
It's only when she gets sent on an assignment the next day that she realizes something went horribly wrong. That ZING she felt wasn't the thrill of her first kiss–she and Marcus have swapped powers! Lena is not your average eighth grader; she's a soul collector with a serious job to do. And Marcus turns out to be a supernatural matchmaker (like Cupid, but without the diaper).
Now logical Lena finds herself with the love touch, and sweet, sentimental Marcus has death at his fingertips. The truth is that Lena should never have taken that dare…because one little kiss has Lena and Marcus in a whole lotta trouble.
Praise for Anna Staniszewski's The Dirt Diary:
"Holy fried onion rings! Fun from beginning to end." –Wendy Mass, New York Times bestselling author of 11 Birthdays and The Candymakers
"I LOVED it…sweet, sensitive, and delicious!" –Erin Dionne, author of Models Don't Eat Chocolate Cookies
---
In an exhilarating new series, New York Times bestselling author Rachel Caine rewrites history, creating a dangerous world where the Great Library of Alexandria has survived the test of time.…
 
Ruthless and supremely powerful, the Great Library is now a presence in every major city, governing the flow of knowledge to the masses. Alchemy allows the Library to deliver the content of the greatest works of history instantly—but the personal ownership of books is expressly forbidden.
 
Jess Brightwell believes in the value of the Library, but the majority of his knowledge comes from illegal books obtained by his family, who are involved in the thriving black market. Jess has been sent to be his family's spy, but his loyalties are tested in the final months of his training to enter the Library's service.
 
When he inadvertently commits heresy by creating a device that could change the world, Jess discovers that those who control the Great Library believe that knowledge is more valuable than any human life—and soon both heretics and books will burn.…
---
Exchanging their bodies for machines, these teens will defy expectations, brave danger, and defend civilization. They are The Six.
Adam's muscular dystrophy has stolen his mobility, his friends, and in less than a year it will take his life. Virtual reality games are Adam's only escape from his wheelchair. In his alternate world, he can defeat anyone. Running, jumping, scoring touchdowns: Adam is always the hero.
Then an artificial intelligence program hacks into Adam's game. Created by Adam's computer-genius father, Sigma has gone rogue, threatening to kill Adam―and the entire human race. Their one chance to stop Sigma is using the technology Adam's dad developed to digitally preserve the mind of his dying son.
Along with a select group of other terminally ill teens, Adam becomes one of the Six who have forfeited their failing bodies to inhabit weaponized robots. But with time running short, the Six must learn to manipulate their new mechanical forms and work together to train for epic combat…before Sigma destroys humanity.
"Adam is an unusual hero―and he faces a frightening question: Computers can't kill-CAN they? I'm still shaken by the answer. Will the near-future really be this terrifying?"-R.L. Stine, bestselling author of the Fear Street series.
Visit Mark at markalpert.com.
---
Book Three of Goddess Born
As a goddess-born healer, Selah Kilbrid wants nothing to do with the goddess of death and disease, nor any of her human progeny. But when the two people she loves most disappear–her dearest friend Nora Goodwin and her betrothed Lord Henry Fitzalan–Selah has no choice
but to leave London in pursuit of Death's most powerful daughter. 
Accompanied by a ragtag group of travelers, Selah crosses the Irish Sea in search of a witch who once nearly destroyed Ireland. Selah would face any danger to protect those she loves, but what if it means unleashing a greater evil on the human world? Could she risk the lives of many to save a few, or are some sacrifices too great?
---
Held captive in the barbarian kingdom of Venda, Lia and Rafe have little chance of escape . . . and even less of being together.
Desperate to save her life, Lia's erstwhile assassin, Kaden, has told the Vendan Komisar that she has a magical gift, and the Komisar's interest in Lia is greater than either Kaden or Lia foresaw.
Meanwhile, the foundations of Lia's deeply-held beliefs are crumbling beneath her. Nothing is straightforward: there's Rafe, who lied to her, but has sacrificed his freedom to protect her; Kaden, who meant to assassinate her but has now saved her life; and the Vendans, whom she always believed to be barbarians but whom she now realizes are people who have been terribly brutalized by the kingdoms of Dalbreck and Morrighan. Wrestling with her upbringing, her gift, and her very sense of self, Lia will have to make powerful choices that affect her country, her people . . . and her own destiny.
---
The stakes are raised in the second novel of Kerry Wilkinson's Silver Blackthorn Trilogy, Renegade. Silver Blackthorn is on the run. All she really wants is to be reunited with her family and friends but the time for thinking about herself has passed. Now the fates of eleven other teenagers are in her hands – and they are all looking to her for a plan. With an entire country searching for the escaped Offerings, Silver is under pressure to keep them all from the clutches of the Minister Prime, King Victor and the Kingsmen. As expectations are piled upon the girl with the silver streak in her hair, she realizes that life will never be the same again. Huge changes are on the horizon and Silver is in the thick of them . . .
---
A New York Times bestseller and the gold-medal winner of the 2016 International Manga Award! Included on Best of 2015 lists from GQ, Barnes & Noble, The A.V. Club and Bleeding Cool! 
————-
Mark's out of the military, these days, with his boring, safe civilian job doing explosives consulting. But you never really get away from war. So it feels inevitable when his old army buddy Jason comes calling, with a lucrative military contract for a mining job in an obscure South-East Asian country called Quanlom. They'll have to operate under the radar―Quanlom is being torn apart by civil war, and the US military isn't strictly supposed to be there.
With no career prospects and a baby on the way, Mark finds himself making the worst mistake of his life and signing on with Jason. What awaits him in Quanlom is going to change everything.
What awaits him in Quanlom is weirdness of the highest order: a civil war led by ten-year-old twins wielding something that looks a lot like magic, leading an army of warriors who look a lot like gods.
What awaits him in Quanlom is an actual goddamn dragon.
From world-renowned artists Asaf and Tomer Hanuka (twins, whose magic powers are strictly confined to pen and paper) and Boaz Lavie, The Divine is a fast-paced, brutal, and breathlessly beautiful portrait of a world where ancient powers vie with modern warfare and nobody escapes unscathed.
What are your must have titles for July? Tell us in the comments.
---
Authors/Publishers: have a book coming out soon?
Request a Review or schedule a visit/giveaway
Please leave a comment if we missed a title and we will update this post.