It's the last day of the month which means it's time to check out what we're reading next month in: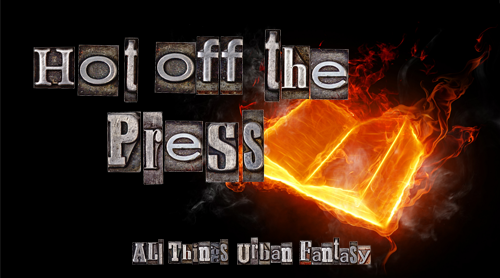 Want to know what titles came out in previous months? View previous Hot Off The Press posts
—————————————–
*Release dates are subject to change.  Click '+ Description' to reveal the full description. Please visit our Titles Received For Review page to see which of these titles will be reviewed this month.
28 Adult Titles Releasing in June

---
From the New York Times bestselling author of The Map of Time and The Map of the Sky, the final installment in the award-winning trilogy that The Washington Post called "a big, genre-bending delight."

When the person he loves most dies in tragic circumstances, the mysterious protagonist of The Map of Chaos does all he can to speak to her one last time. A session with a renowned medium seems to offer the only solution, but the experience unleashes terrible forces that bring the world to the brink of disaster. Salvation can only be found in The Map of Chaos, an obscure book that he is desperate to uncover. In his search, he is given invaluable help by Sir Arthur Conan Doyle, Lewis Carroll, and of course by H. G. Wells, whoseInvisible Man seems to have escaped from the pages of his famous novel to sow terror among mankind. They alone can discover the means to save the world and to find the path that will reunite the lovers separated by death.

Proving once again that he is "a master of ingenious plotting" (Kirkus Reviews), Félix J. Palma brings together a cast of real and imagined literary characters in Victorian-Age London, when spiritualism is at its height. The Map of Chaos is a spellbinding adventure that mixes impossible loves, nonstop action, real ghosts, and fake mediums, all while paying homage to the giants of science fiction.
---
New York Times and USA Today best-selling author Cynthia Eden spins a hot new paranormal Purgatory story with…DEAL WITH THE DEVIL.
Eric Pate is used to making his own rules–as the director of the PARA Unit, he is the boss. Everyone rushes to obey his commands, and no one knows his secrets. No one ever gets too close to him. But then he meets her.
Ella Lancaster is tired of being a prisoner. She escaped one hell just to find herself in another, though Eric doesn't consider her containment with his agents as punishment. He actually thinks it is a form of protection. But Eric is so very wrong. Ella doesn't need protecting, not for anyone or anything.
When the PARA Unit comes under attack, Ella and Eric both find themselves battling a supernatural beast that they never expected. Forced to join forces, to make a deal, Ella and Eric are soon fighting side-by-side, and their attraction for each other can't be contained or controlled. Hot. Wild. Consuming. Ella's deal with her devil is soon taking over her life.
And as Eric falls deeper and deeper under the mysterious Ella's spell, his legendary control begins to crack. The beast that he has kept chained so carefully inside rises to the surface. Unfortunately, when the devil loses his control…there is real hell to pay.
Author's Note: All books in the Purgatory series are stand-alone titles. They are sexy paranormal romances full of hot alphas, dangerous times, and fierce heroines.
---
Book four of Maggie's Grove

Fire elemental Mollie Ferguson is on the wrong side of a group of enraged shifter wolves. She's been secretly investigating a plot that could destroy the small-town supernatural haven of Maggie's Grove. But when a beloved pack member is killed, everyone thinks she's the murderer. In desperation, she turns to the one person who will help her—the true mate she rejected. His presence rekindles an old, irresistible desire, and makes her wish she'd chosen differently.

Without Mollie as his lover, the dryad Greer Berkley is dying, the leaves of his birch turning to autumn shades. But he will not allow himself to fade until he has ensured Mollie's safety. All know Greer as a healer, but few know the true depth of his power as a defender.

Greer and Mollie must complete her investigation and clear her name before the pack demands vengeance. And if they are to know each other's touch at last, the only chance is now, before it's too late for Greer.

83,180 words
---
Situated deep in the Louisiana bayou is the formerly opulent Sorrow Estate. Once home to a magical family-the Sorrows-it now sits in ruins, ever since a series of murders in 1902 shocked the entire community. Now the ghosts of girls in white dresses shift in and out of view, stuck in time as they live out the past on repeat.
When Frances Green Sorrow is born carrying the "signs" of the so-called chosen one, it is believed she will bring her family back from the brink of obscurity, finally resurrecting the glory of what it once was and setting the Sorrows ghosts free.
But Frances is no savior.
Fleeing from heartbreak, she seeks solace in the seductive chaos of New Orleans, only to end up married too young in an attempt to live an ordinary life. When her marriage falls apart shortly after having a son, she returns home again-alone-just out of reach from the prying eyes of her family. But when her son disappears, she is forced to rejoin the world she left behind, exposing her darkest secret in order to find him and discovering the truth of what really happened that fateful year in the process.
Set amidst the colorful charm of The French Quarter and remote bayous of Tivoli Parish, Louisiana, Suzanne Palmieri's The Witch of Bourbon Street is a story of family, redemption, and forgiveness. Because sometimes, the most important person you have to forgive…. is yourself.
---
Four centuries ago, in a small Scottish village, three baby girls escaped the wrath of a witch hunter. Today, one young woman will learn about her secret history, her heart's destiny, and the sisters she never knew she had…
With her blue-black hair and dark eyes, Raye Larsen has never fit in with the Scandinavian community of New Bergin, Wisconsin. Being adopted is part of the reason she feels like an outsider, but what really sets Raye apart is her ability to see dead people. Everywhere. She's learned to keep her visions to herself…until she stumbles onto the ghost of a murder victim who needs Raye's help. Enter Bobby Doucet, a distractingly handsome homicide detective who has been tracking a killer all the way from New Orleans. Could this be the break in his case he's been looking for all along? Meanwhile, the deeper Raye gets involved with the case-and with Bobby-the closer she comes to unlocking the mystery of her own origins. What she discovers about herself could destroy everything she knows…and everyone she loves. Is finding the truth worth the risk?
Filled with dark magic, dazzling romance, and dire suspense, In the Air Tonight is the first book in a thrilling new series by New York Times bestselling author Lori Handeland.
---
A spell that tore three sisters apart is broken four hundred years later, when the magic in their blood reunites them. Now, one of them will discover her gift-and reignite a love long thought lost…
Flame-haired Becca Carstairs was born to be a veterinarian. Since childhood, her affinity for animals has been special, and her healing touch nothing short of magic. But only Becca knows the truth-that she alone can hear the creatures' voices. She's always trusted her sixth sense…until a string of missing pets, an attempted murder, and a face from her past converge into one explosive mystery, with her at its center. Is haunted Owen McAllister, the boy who broke her heart ten years ago, related to the sinister crimes that have peaceful Three Harbors, Wisconsin, on its guard? Or is his reappearance part of the answer to questions that have troubled her all her life? As Becca delves into her strange heritage, she'll have to fight for her life…and the man she will always love.

In the second book of this spellbinding new series, New York Times bestselling author Lori Handeland delivers breath-taking danger, desire, and the dark heart of magic.
---
Stephen Blackmoore's dark urban fantasy series follows necromancer Eric Carter through a world of vengeful gods and goddesses, mysterious murders, and restless ghosts.
Necromancer Eric Carter's problems keep getting bigger. Bad enough he's the unwilling husband to the patron saint of death, Santa Muerte, but now her ex, the Aztec King of the dead, Mictlantecuhtli, has come back — and it turns out that Carter and he are swapping places. As Mictlantecuhtli breaks loose of his prison of jade, Carter is slowly turning to stone.
To make matters worse, both gods are trying to get Carter to assassinate the other. But only one of them can be telling him the truth and he can't trust either one. Carter's solution? Kill them both.
If he wants to get out of this situation with his soul intact, he'll have to go to Mictlan, the Aztec land of the dead, and take down a couple of death gods while facing down the worst trials the place has to offer him: his own sins.
---
The Gladium Province is on the verge of civil unrest as humans and Morgons, the dragon-hybrid race, clash once more. But amid disorder can also arise passion…
 
When the bodies of three human women are discovered in Morgon territory—with the DNA of several Morgon men on the victims—it's just a matter of time before civil unrest hits the Province. But for ambitious reporter Moira Cade, it's more than just a story, and it may mean risking her own life.
 
Descending into the dark underworld of Morgon society, Moira is paired with Kol Moonring, Captain of the Morgon Guard, for her protection. Fiercely independent, Moira bristles at his dominance, and defies his will at every turn. Yet resistance proves futile when passion flares between them, awakening powerful emotions within both, body and soul. But as the killings continue, can their fiery newfound bond survive an even greater evil—one that threatens all of humanity, Morgonkind, and Moira's very soul?…
---
"Non-stop action and a hero to die for!"—Alexandra Ivy
"Fast-paced romance…very compelling. Highly recommended."—
Library Journal
Alexandra Monzelle is a hard-fighting, heat-packing Seattle vice cop, and she's not much interested in being protected. Her short skirt and sex-kitten heels are tools to lure her suspects into talking about the deadly new drug hitting the streets. She can take care of herself and then some. Unfortunately, she can't seem to get that through to Kellach Dunne. 
Kellach is a fresh import from Dublin, and he's landed at the heart of a vicious motorcycle club that deals in guns, narcotics, and mayhem. He's all male, all rough power—and all interference in her damn investigation. Maybe he's one of the good guys. Maybe not. Lex knows an affair with an immortal like him would risk everything. No matter how delicious he looks…
"Hot and fast from beginning to end."—Kate Douglas on Fated
 
"Sizzling sex scenes and a memorable cast."—Publishers Weekly on Claimed
 
"A fast-paced, excitement-filled explosion of action… Zanetti keeps getting better."– RT Book Reviews on Marked, 4.5 Stars Top Pick
---
www.theoriginalheathergraham.com
Where is Lara Mayhew? 
Lara, a congressman's media assistant, suddenly quits her job—and disappears on the way to her Washington, DC, apartment. 
Novice FBI agent Meg Murray, a childhood friend of Lara's, gets a message from her that same night, a message that says she's disillusioned and "going home." To Richmond, Virginia. Meg discovers that she never got there. And bodies fitting Lara's description are showing up in nearby rivers… Could she be the victim of a serial killer? 
Meg is assigned to work with special agent Matt Bosworth, a hard-nosed pro in the FBI's unit of paranormal investigators—the Krewe of Hunters. They trace the route Meg and Lara took more than once in the past, visiting battlefields and graveyards from Harpers Ferry to Gettysburg. Places where the dead share their secrets with those who can hear… As Meg and Matt pursue the possibility of a serial killer, they find themselves in the middle of a political conspiracy. Is there a connection? If so, has Lara been silenced for good? And whom—besides each other—can they trust?
---
New York Times bestselling author Lilith Saintcrow returns to dark fantasy with a new series where the faery world inhabits diners, dive bars and trailer parks.
Jeremiah Gallow is just another construction worker, and that's the way he likes it. He's left his past behind, but some things cannot be erased. Like the tattoos on his arms that transform into a weapon, or that he was once closer to the Queen of Summer than any half-human should be.
Now the half-sidhe all in Summer once feared is dragged back into the world of enchantment, danger, and fickle fae – by a woman who looks uncannily like his dead wife. Her name is Robin, and her secrets are more than enough to get them both killed. A plague has come, the fullborn-fae are dying, and the dark answer to Summer's Court is breaking loose.
Be afraid, for Unwinter is riding…
Gallow and Ragged
Trailer Park Fae
Roadside Magic
Wasteland King

For more from Lilith Saintcrow, check out:
Blood Call (e-only)
Bannon and Clare
The Iron Wyrm Affair
The Red Plague Affair
The Ripper Affair
The Damnation Affair (e-only)
Dante Valentine Novels
Working for the Devil
Dead Man Rising
Devil's Right Hand
Saint City Sinners
To Hell and Back
Dante Valentine (omnibus)
Jill Kismet Novels
Night Shift
Hunter's Prayer
Redemption Alley
Flesh Circus
Heaven's Spite
Angel Town
Jill Kismet (omnibus)
A Romance of Arquitaine Novels
The Hedgewitch Queen
The Bandit King
---
"…readers will be waiting anxiously for the next title." -RT Book Reviews, 4 1/2 stars
"I thrust my hand toward the sky as my voice begs the Elemental inside me to waken and rise. But it's no use. The curse I've spent my entire life abhorring–the thing I trained so hard to control–no longer exists."
Nym risked her life to save Faelen, her homeland, from a losing war, only to discover that the shapeshifter Draewulf has stolen everything she holds dear. But when the repulsive monster robs Nym of her storm-summoning abilities as well, the beautiful Elemental realizes her war is only just beginning.
Now powerless to control the elements that once emboldened her, Nym stows away on an airship traveling to the metallic kingdom of Bron. She must stop Draewulf. But the horrors he's brought to life and the secrets of Bron are more than Nym bargained for. Then the disturbing Lord Myles tempts her with new powers that could destroy the monster, and Nym must decide whether she can compromise in the name of good even if it costs her very soul.
As she navigates the stark industrial cityscape of Bron, Nym is faced with an impossible choice: change the future with one slice of a blade . . . or sacrifice the entire kingdom for the one thing her heart just can't let go.
"A touching and empowering testament to the power of true love and of knowing who you are, Siren's Fury is a solid, slightly steampunky follow-up to the fantasy-driven first book that will leave you with a sigh–and a craving for the next volume in the series." – USA Today
---
The emotional power of If I Stay meets the survival story of Maze Runner
Genetically engineered identical twins Kyle and Connor McAdams were born two years apart. Their parents figured it was safer that way, to increase their odds of survival. Connor was born first, paving an impossibly perfect path for Kyle to follow. He was the best at everything—valedictorian, star quarterback etc. Kyle never thought he'd be able to live up, so he didn't even try.
 
But when Connor, 18, suddenly drops dead of a heart attack, and Kyle learns of other genetically modified kids who've also died on their eighteenth birthdays, he's suddenly motivated—to save his own life. Like Connor and all the rest, Kyle was conceived at the Genesis Innovations Laboratory, where the mysterious Dr. Mueller conducted experiments on them. The clock's ticking as Kyle searches for answers: who was Dr. Mueller really, and what did he do to cause their hearts to stop at eighteen? He must unravel the clues quickly, before, he too, becomes another perfect, blue-eyed corpse.
---
The fifth Jessica McClain novel — a fast-paced and irresistibly sexy urban fantasy series reminiscent of Kelley Armstrong.
Nowhere left to run.
Back from Hell, Jessica arrives to find her world thrown into chaos. Her father is fighting a losing battle against the Made wolves, and when Jessica and her crew rush to his aid, they discover the war is not as straightforward as it seems. Something larger is on the hunt, something ancient and powerful that won't rest until Jessica is dead. Now Jessica's plan of attack must change — but how can she defeat someone who can predict her every move?
---
The "smoldering heat, epic romance, and awesome action"* of Nalini Singh's New York Times bestselling series continues as two Arrows find themselves caught in a chilling conspiracy that spans all three races…
Awakening wounded in a darkened cell, their psychic abilities blocked, Aden and Zaira know they must escape. But when the lethal soldiers break free from their mysterious prison, they find themselves in a harsh, inhospitable landscape far from civilization. Their only hope for survival is to make it to the hidden home of a predatory changeling pack that doesn't welcome outsiders.
And they must survive. A shadowy enemy has put a target on the back of the Arrow squad, an enemy that cannot be permitted to succeed in its deadly campaign. Aden will cross any line to keep his people safe for this new future, where even an assassin might have hope of a life beyond blood and death and pain. Zaira has no such hope. She knows she's too damaged to return from the abyss. Her driving goal is to protect Aden, protect the only person who has ever come back for her no matter what. This time, even Aden's passionate determination may not be enough—because the emotionless chill of Silence existed for a reason. For the violent, and the insane, and the irreparably broken…like Zaira.
*Jaci Burton, New York Times bestselling author
---
A girl must join forces with rogue exorcists to save her sister and, ultimately, humanity, in the first in a must-read paranormal duology from New York Times bestselling author Rachel Vincent.
The Church is everywhere.It runs the city. It defends the populace from the demons beyond the wall. But what if it's the church that should be feared?
Sixteen-year-old Nina Kane should be worrying about her immortal soul—hers is a world where they're in short supply—but only she can protect her younger sister, Mellie, and Mellie's unborn child, a child that the Church believes shouldn't exist.
There are only two options. Mellie can pledge her life—and her baby's life—to the Church. Or she and Nina can go on the run. They choose the latter. Because it's kill or be killed. To save her sister, Nina will need to put her trust in Finn, a fugitive and rogue exorcist. What they'll do together will change the face of the world.
Holy hellfire, indeed.
And don't miss the spellbinding sequel, The Flame Never Dies.
"Haunting, unsettling and eerily beautiful."
–Rachel Caine, author of the New York Times bestselling Morganville Vampires series
"Un-put-down-able."–Kirkus Reviews

"A hugely fun and entertaining read."–SLJ
"Vincent (the Soul Screamers series) carves out an intriguing niche in the post-apocalyptic landscape . . . plenty of reasons for readers to look forward to the next installment."–PW
"Eerily reminiscent of Margaret Atwood's The Handmaid's Tale . . . fans of Divergent and The Hunger Games will love the complexity of the setting and characters."–VOYA
"The gritty world is compellingly presented . . . much to consider."–The Bulletin
"A devil of a thriller."—Booklist
---
Zombies and voodoo collide in the latest Anita Blake, Vampire Hunter, novel from the #1 New York Times bestselling author of Affliction and A Shiver of Light.
 
Becoming the fiancée of master vampire Jean-Claude is wreaking havoc with Anita Blake's reputation as a hardass—to some extent. Luckily, in professional circles, she's still the go-to expert for zombie issues. And right now, the FBI is having one hell of a zombie issue.
 
Someone is producing zombie porn. Anita has seen her share of freaky undead fetishes, so this shouldn't bother her. But the women being victimized aren't just mindless, rotting corpses. Their souls are trapped behind their eyes, signaling voodoo of the blackest kind.
 
It's the sort of case that can leave a mark on a person. And Anita's own soul may not survive unscathed…
---
Seductive…
An acid attack left Bronwyn scarred, but when she sings she is beautiful again. Her voice is hypnotic and powerful. For those moments she has control, no one can hurt her and no one is immune. Or so she thought.
Dangerous…
Jonah Sheppard is a thief on the run. When he meets Bronwyn his life begins to make sense. He isn't human. He is a changeling like her. Their fairy blood has given them magic and he thinks they should use it. It's a game she wants to play.
Intoxicating…
Bronwyn knows he only wants her for her voice, but she doesn't care. And he knows that she could do so much better than a career criminal. A fragile trust grows but when they draw the attention of human and fairy authorities everything they know is torn away.
A post apocalyptic paranormal romance
---
Darcy was floating on a cloud of pure passion. Everywhere he touched, Warrick was leaving a mark on her, forever changing her. She could feel it through her skin and muscle, through bone and into her soul. It was as if he was changing her. And she welcomed it…
Her power is a blessing.
Born on the Isle of Skye, Darcy is a beautiful woman of many gifts. Fortune-telling is her forte, and she remains the only Druid who could unlock the secrets?and desires?of a Dragon King. His name is Warrick. And now that Darcy's seen into his dragon heart, nothing will ever be the same…
His passion is a curse.
Warrick never intended to put Darcy in harm's way. But ever since she revealed a shocking truth, Darcy has been hunted by the Dark Fae, who want to use her powers for their own evil purposes. Now it's up to Warrick to do whatever it takes to keep the woman who sets his soul on fire safe. But protecting Darcy means putting himself?and his entire race?in jeopardy. Is his desperate longing for one woman worth the risk of losing everything…for eternity? Dive into Soul Scorched, the sizzling next novel in the Dark Kings series from New York Times bestselling author Donna Grant.
---
A thrilling new Victorian-era urban fantasy for fans of Kevin Hearne's Iron Druid Chronicles, the Showtime series Penny Dreadful, and the Sherlock Holmes movies featuring Robert Downey, Jr.
 They are the realm's last, best defense against supernatural evil. But they're going to need a lot more silver.
As fog descends, obscuring the gas lamps of Victorian London, werewolves prowl the shadows of back alleys. But they have infiltrated the inner circles of upper-crust society as well. Only a handful of specially gifted practitioners are equipped to battle the beasts. Among them are the roguish Simon Archer, who conceals his powers as a spell-casting scribe behind the smooth veneer of a dashing playboy; his layabout mentor, Nick Barker, who prefers a good pub to thrilling heroics; and the self-possessed alchemist Kate Anstruther, who is equally at home in a ballroom as she is on a battlefield. 
After a lycanthrope targets Kate's vulnerable younger sister, the three join forces with fierce Scottish monster-hunter Malcolm MacFarlane—but quickly discover they're dealing with a threat far greater than anything they ever imagined.
Praise for The Shadow Revolution
 
"Team Griffith creates a number of really compelling characters whose exploits will keep readers glued to the pages! Terrific!"—RT Book Reviews
 
"A fast-paced, action-filled dark fantasy that is just sheer fun to read . . . The Shadow Revolution kicks off the Crown & Key series in spectacular fashion!"—Fresh Fiction
 
"Werewolves, mad science, and plenty of smiting. Pass the popcorn."—Emma Jane Holloway, author of The Baskerville Affair series
 
"A thrilling read! Clay and Susan Griffith have crafted a gritty, action-packed Victorian-era fantasy world full of dark creatures, mystery, and magic—a must read for steampunk fans!"—Shawntelle Madison, author of the Coveted series
 
"What happens when you kick off a new urban fantasy series with a fantastic setting and unique characters, and you throw in some dangerous, supernatural creatures, evil madmen, murder and mayhem? You get a kick-ass book to read. . . . I want more, please!"—Book Swoon
 
"If summer blockbuster action movies existed back in the Victorian era, they would look a lot like The Shadow Revolution. This book doesn't mess around. . . . Highly recommended."—The BiblioSanctum
 
"One hell of a read . . . unforgettable characters and magic around every bend, this truly was a breath of fresh air."—My Guilty Obsession
 
"The story is pretty fast-paced, the mystery intriguing and refreshingly surprising, and the action thrilling. [The Shadow Revolution] pulls you in and barely lets you up for air, and I love the intensity of that kind of storytelling."—Refracted Light
 
"So good that I won't be surprised if this book series is opted to be a TV show or movie with an accompanying video game! Great storytelling, great plot and most of all great book!"—Marienela
---
A thrilling new Victorian-era urban fantasy for fans of Kevin Hearne's Iron Druid Chronicles, the Showtime series Penny Dreadful, and the Sherlock Holmes movies featuring Robert Downey, Jr.
 With a flood of dark magic about to engulf Victorian London, can a handful of heroes vanquish a legion of the undead?
When monster-hunter Malcolm MacFarlane comes across the gruesome aftermath of a ritual murder in a London church, he enlists the help of magician-scribe Simon Archer and alchemist extraordinaire Kate Anstruther. Studying the macabre scene, they struggle to understand obscure clues in the ancient Egyptian hieroglyphics carved into the victim's heart—as well as bizarre mystical allusions to the romantic poetry of William Blake. One thing is clear: Some very potent black magic is at work. 
But this human sacrifice is only the first in a series of ritualized slayings. Desperate to save lives while there is still time, Simon, Kate, and Malcolm—along with gadget geek Penny Carter and Charlotte, an adolescent werewolf—track down a necromancer who is reanimating the deceased. As the team battles an unrelenting army of undead, a powerful Egyptian mummy, and serpentine demons, the necromancer proves an elusive quarry. And when the true purpose of the ritual is revealed, the gifted allies must confront a destructive force that is positively apocalyptic.
Praise for The Undying Legion
 
"Monstrously entertaining."—Wit and Sin
 
"These books are just pure unadulterated fun."—Slapdash & Sundry
 
"An impressive follow-up in the Crown & Key trilogy."—Bibliophage
 
"A pulse-pounding ride."—Faire's Fair
 
"A delightful read! . . . The Undying Legion combines a thrilling well-developed plot with spectacular action sequences, witty banter, and unlikely heroes that are fabulously unique and fascinating."—Goldilox and the Three Weres
 
"Once I started reading, I couldn't put it down. . . . This book was fantastic."—Word Gurgle
Praise for Clay and Susan Griffith's The Shadow Revolution
 
"Team Griffith creates a number of really compelling characters whose exploits will keep readers glued to the pages! Terrific!"—RT Book Reviews
 
"A fast-paced, action-filled dark fantasy that is just sheer fun to read . . . The Shadow Revolution kicks off the Crown & Key series in spectacular fashion!"—Fresh Fiction
 
"Werewolves, mad science, and plenty of smiting. Pass the popcorn."—Emma Jane Holloway, author of The Baskerville Affair series
 
"A thrilling read! Clay and Susan Griffith have crafted a gritty, action-packed Victorian-era fantasy world full of dark creatures, mystery, and magic—a must read for steampunk fans!"—Shawntelle Madison, author of the Coveted series
---
New York Times bestselling author Simon R. Green "continues to deliver enjoyable, fast-paced, and fun entertainment" (SF Revu) in his Secret Histories novels featuring supernatural arse kicker Eddie Drood—who's about to play a most dangerous game in his latest adventure….
Some call me Shaman Bond, but I was born Eddie Drood, the latest in a long line of folks who chase monsters out of closets for a living to keep humanity safe from all that is dark, demonic, and just downright evil. Needless to say, we've made our fair share of enemies over the centuries—and made some questionable bargains.
In exchange for the power to fight the forces of darkness, my parents signed over their souls. They're not the only ones who've made deals with Heaven, Hell, and every otherworldly realm in between, but now the bill's due for several big names in the supernatural community.
Including my girl, Molly. She, my parents, and other major players have been kidnapped so they'll pay up—or participate in the "Big Game." The rules are simple: get from one side of the pocket dimension to the other and kill your competitors. The winner's debt is paid in full, and the losers get themselves permanently lost, body and soul, forever.
To save my loved ones, I've got to become a ringer in this deadly contest that's undoubtedly rigged by the Powers That Be….
---
As Michael's eyes lit on a female not twenty feet away, he knew without a doubt that it was her blood that called to him and her scent that had awakened him.This female had tethered his soul and returned it to him.

SOUL SURVIVOR
He is the last of his race. The one true king of the vampires. Michael Aristov roams the nightclubs of L.A. after dark, haunted by his past and driven by his hunger. The last of the Ancient Ones, he alone has survived the destruction of his race at the hands of the slayers. Now he is forced to hunt and feed like a common vampire, a creature of lust. Nothing in this world can fulfill his needs…until he meets a woman who's everything he's ever wanted. And more.

SWEET SALVATION
Her name is Claire Thompson. Her blood is so sweet, so intoxicating?the smell alone draws Michael to her like a moth to the flame. Sly, sexy, and seductive, Claire seems to be the only mortal who can satisfy his craving and seal his fate…forever. Can she be trusted? From their very first kiss, the last true vampire sweeps Claire into a world in which darkness rules desire?and where falling in love is the greatest danger of all…in The Last True Vampire by Kate Baxter.
First in the thrilling new series!

---
"They say," said the girl, "that people disappear up there. And I heard that the lady doesna' ever grow any older."
"The lady?" William asked.
"Lady MacAlasdair. She lives in the castle, and she's been there years, but she stays young and beautiful forever."
In the Scottish Highlands, legend is as powerful as the sword-and nowhere is that more true than in the remote village of Loch Aranoch. Its mysterious ruler, Judith MacAlasdair, is fiercely protective of her land-and her secrets. If anyone were to find out what she really was, she and her entire clan would be hunted down as monsters.
William Arundell is on the trail of a killer. Special agent for an arcane branch of the English government, his latest assignment has led him to a remote Highland castle and the undeniably magnetic lady who rules there. Yet as lies begin to unravel and a dark threat gathers, William finds himself drawn deeper and deeper into the mystery of the Highlands…and the woman he can neither trust nor deny.
He prays she isn't the murderer; he never dreamed she was a dragon.
The Highland Dragons Series:
Legend of the Highland Dragon (Book 1)
The Highland Dragon's Lady (Book 2)
Night of the Highland Dragon (Book 3)
Praise for Legend of the Highland Dragon, a Barnes and Noble Best Romance of 2013
"The mix of hard-headed realism and fantasy in this novel is enchanting…"-Barnes and Noble Reviews
"An outstanding read! …fast-paced, smartly written…impossible to put down."- RT Book Reviews, 4 ½ Stars, Top Pick!
---
The author of Pile of Bones and Path of Smoke returns to the world of the Parallel Parks
In the city of Regina, they're just graduate students. But after midnight—in Wascana Park—they are transported to a land where they can be anything: bards and archers, heroes or monsters….
In the nighttime world of Anfractus, the company of heroes has thwarted the basilissa's plans to assassinate the queen of a neighboring city. Things seem somewhat back to normal, until Shelby learns that Anfractus isn't what it seems. Wascana Park doesn't take you to another realm; it just shows what's beneath the surface of this one—and what's there isn't pretty.
Basilissa Latona is raising a new army, still determined to create her own empire. If she succeeds, both worlds will be in danger. Shelby knows she must rally the company of heroes against her, but, in the dark streets of Anfractus, telling friend from foe becomes harder than ever, as loyalties shift and shatter. Especially when the person who could do the company the most harm may be one their own…
---
The last of her kind
As the last of the Silver Wolves, and the only female with the ability to produce werewolf offspring, Morgan Carter is a wanted woman. Male suitors from all packs vie for her, and threaten the safety of her young niece, Lana. But there is only one man Morgan wants . . .
The last of his control
Greyson Crawford has been through hell and back for Morgan. And he'd do it again. But until she learns to trust him, and lets him claim her as his own, he can't fully protect her. When a force more powerful than either have known threatens to tear them apart, can Greyson convince Morgan to accept him as her mate once and for all, before it's too late?
30,801 Words
16 YA Titles Releasing in June

---
Piper Perez has always wanted to be a superhero. Always wanted to wear a cool costume, have amazing abilities, and save the day. There's just one problem—Piper doesn't have any superpowers.
So she focuses on other things. Facts, figures, memorabilia. Piper knows and collects it all, about both the superheroes and the ubervillains who roam the streets of Bigtime, N.Y. Piper's friends jokingly call her a fandemic—someone who is a superfan of all things superhero. The nickname is truer than anyone knows, especially since Piper can't stop thinking about Swifte, the speedy hero who broke her heart months ago.
But someone has been killing off Bigtime's heroes and villains. When one of Piper's friends is murdered, she vows to do whatever she can to help bring the killer to justice, superpowers or not. All the clues and information she gathers lead her to believe that Swifte is the killer's next target. Piper has always wanted to be a hero, and now she'll have to use all of her fandemic knowledge to save the man she loves—or die trying….
Note: Fandemic is around 43,000 words. It is Book 5 in the Bigtime superhero series.
---
When magic, romance and family secrets collide, the result is spellbinding!
Miranda Kane has always felt like a screw up–at least when it comes to her ability to wield magic. Her only sanctuary is Shadow Falls camp, where she's learning to harness her powers as a witch. But thanks to her shapeshifter boyfriend who called it quits and ran off to Paris, both her heart and powers feel broken.
When she unexpectedly lands a top spot in a spell casting competition in France, she flies out with her best friends Kylie and Della. But her trip takes her straight into the heart of a dangerous supernatural mystery–and a heated romance. What Miranda doesn't expect is for her investigation to unleash shocking revelations…about herself, her family, and her arch enemy. Now Miranda must step up and show everyone that she's a witch to be reckoned with….before it's too late.
---
Infinite worlds. Endless possibilities . . .
Stel Alaster has never known life without the Corridor. It appeared suddenly seventeen years ago, the only portal to a parallel version of our world—Second Earth. Everyone on First Earth fears Mods, the genetically modified Second Earthers who built the Corridor. They are too smart, too strong, and have powers that can't be controlled. Any Mod found on First Earth is branded, then detained in the Corridor's research labs.
Only Stel has a dangerous secret. She has a power, too: She can open a portal to Second Earth . . . and several other parallel universes she's discovered. If anyone ever finds out, she'll be imprisoned, no better than a Mod or common lab rat.
But when the Corridor starts to fail, emitting erratic bursts of energy that could destroy First Earth, Stel must risk everything to save the people and world she loves. With the help of an escaped Mod and an infuriatingly arrogant boy from a third universe, Stel sets out to unravel the mysteries of the Corridor and stabilize it before it's too late. The fate of every world lies in the balance. . . .
---
The stunning sequel to the Goodreads Choice Finalist Stolen Songbird
.
Beneath the mountain, the king's reign of tyranny is absolute; the one troll with the capacity to challenge him is imprisoned for treason. Cécile has escaped the darkness of Trollus, but she learns all too quickly that she is not beyond the reach of the king's power. Or his manipulation.
Recovered from her injuries, she now lives with her mother in Trianon and graces the opera stage every night. But by day she searches for the witch who has eluded the trolls for five hundred years. Whether she succeeds or fails, the costs to those she cares about will be high.
To find Anushka, she must delve into magic that is both dark and deadly. But the witch is a clever creature. And Cécile might not just be the hunter. She might also be the hunted.
---
Street magician Missy Masters inherited more than the usual genetic cocktail from her estranged grandfather. She also got his preternatural control of shadow and his legacy as the vigilante hero, Mr Mystic. Problem is, being a pulp hero takes more than a good fedora and a knack for witty banter, and Missy lacks the one thing Mr Mystic had: experience. Determined to live up to her birthright, Missy journeys to China to seek the aid of Lung Huang, the ancient master who once guided her grandfather.
Lung Huang isn't quite as ancient as Missy expected, and a romantic interlude embroils her in the politics of Lung Huang and his siblings, the nine dragon-guardians of creation. When Lung Di-Lung Huang's brother and mortal enemy-raises a magical barrier that cuts off China from the rest of the world, it falls to the new Mr. Mystic to prove herself by taking down the barrier.
As Missy prepares to confront Lung Di, she faces a tough decision: remain loyal to Lung Huang and see China destroyed, or side with the bad guy and save the world.
File Under: Fantasy [ Sins of the Grandfather / Missy and Master / Geek Fu / Little Trouble in Big China ]
---
In this riveting sequel to the national bestseller The Queen of the Tearling, the evil kingdom of Mortmesne invades the Tearling, with dire consequences for Kelsea and her realm.
With each passing day, Kelsea Glynn is growing into her new responsibilities as Queen of the Tearling. By stopping the shipments of slaves to the neighboring kingdom of Mortmesne, she crossed the Red Queen, a brutal ruler whose power derives from dark magic, who is sending her fearsome army into the Tearling to take what is hers. And nothing can stop the invasion.
But as the Mort army draws ever closer, Kelsea develops a mysterious connection to a time before the Crossing, and she finds herself relying on a strange and possibly dangerous ally: a woman named Lily, fighting for her life in a world where being female can feel like a crime. The fate of the Tearling —and that of Kelsea's own soul—may rest with Lily and her story, but Kelsea may not have enough time to find out.
In this dazzling sequel, Erika Johansen brings back favorite characters, including the Mace and the Red Queen, and introduces unforgettable new players, adding exciting layers to her multidimensional tale of magic, mystery, and a fierce young heroine. 
---
In 2013, sixteen-year-old Alora is having blackouts. Each time she wakes up in a different place with no idea how she got there. The one thing she is certain of? Someone is following her.

In 2146, seventeen-year-old Bridger is one of a small number of people born with the ability to travel to the past. While on a routine school time trip, he sees the last person he expected—his dead father. The strangest part is that, according to the Department of Temporal Affairs, his father was never assigned to be in that time. Bridger's even more stunned when he learns that his by-the-book father was there to break the most important rule of time travel—to prevent someone's murder.

And that someone is named Alora.

Determined to discover why his father wanted to help a "ghost," Bridger illegally shifts to 2013 and, along with Alora, races to solve the mystery surrounding her past and her connection to his father before the DTA finds him. If he can stop Alora's death without altering the timeline, maybe he can save his father too.

Sky Pony Press, with our Good Books, Racehorse and Arcade imprints, is proud to publish a broad range of books for young readers—picture books for small children, chapter books, books for middle grade readers, and novels for young adults. Our list includes bestsellers for children who love to play Minecraft; stories told with LEGO bricks; books that teach lessons about tolerance, patience, and the environment, and much more. While not every title we publish becomes a New York Times bestseller or a national bestseller, we are committed to books on subjects that are sometimes overlooked and to authors whose work might not otherwise find a home.
---
IT IS THE FUTURE. THERE IS NO WAR, NO SOCIAL UNREST, NO PAINFUL MEMORIES… AND NO FREEDOM.

At seventeen, Lain has already aced the Institute's elite training programme for Mindwalkers, therapists who use direct neural links to erase traumatic memories. A prodigy and the daughter of a renowned scientist ― whose death left her alone in the world ― Lain is driven by the need to save others.

When troubled classmate Steven asks her to wipe a horrific childhood experience, Lain's superiors warn her to stay away. Steven's scars are too deep, they say, the risk too great. Yet as she defies their warnings and explores Steven's memories, it becomes clear that something is very, very wrong. Is the Institute really an organisation of healing, or one of manipulation and state control? And is there more to her father?s death than meets the eye?
---
Gamers and action fans of all types will dive straight into the MEEP, a virtual-reality gaming world, thanks to Julia Durango's cinematic storytelling. A touch of romance, constant twists, and a vivid, multidimensional journey through a tricked-out virtual city will keep readers flying through to the breathtaking end.
Nixy Bauer is used to her classmates being very, very unhappy to see her. After all, she's a bounty hunter in a virtual-reality gaming world—and she's frequently hired by irritated parents to pull kids out of the mazelike MEEP universe.
But when the game's billionaire developer loses track of his own son in the MEEP, Nixy is in for the biggest challenge of her bounty-hunting career. Wyn Salvador isn't some lazy kid looking to escape his homework: Wyn does not want to be found. And he's left behind a suicide note. Nixy takes the job but quickly discovers that Wyn's not hiding—he's being held inside the game against his will. But who is holding him captive, and why?
Nixy and Wyn attempt to fight their way out of a mind game unlike any they've encountered, and the battle brings them closer than either could have imagined. But when the whole world is virtual, how can Nixy possibly know if her feelings are real?
---
Fairy Tale Survival Rule #32: If you find yourself at the mercy of a wicked witch, sing a romantic ballad and wait for your Prince Charming to save the day.
Yeah, no thanks. Dorthea is completely princed out. Sure being the crown princess of Emerald has its perks―like Glenda Original ball gowns and Hans Christian Louboutin heels. But a forced marriage to the not-so-charming prince Kato is so not what Dorthea had in mind for her enchanted future.
Talk about unhappily ever after.
Trying to fix her prince problem by wishing on a (cursed) star royally backfires, leaving the kingdom in chaos and her parents stuck in some place called "Kansas." Now it's up to Dorthea and her pixed off prince to find the mysterious Wizard of Oz and undo the curse…before it releases the wickedest witch of all and spells The End for the world of Story.
The Storymakers Series:
Spelled (Book 1)
Wanted (Book 2)
Banished (Book 3)
---
Kenna is tired of being "normal."
The only thing special about her is that she isn't special at all. Which is frustrating when you're constantly surrounded by superheroes. Her best friend, her ex-boyfriend, practically everyone she knows has some talent or power. Sure, Kenna's smart and independent, but as an ordinary girl in an extraordinary world, it's hard not to feel inferior.
So when three villains break into the lab where she interns, Kenna refuses to be a victim. She's not about to let criminals steal the research that will make her extraordinary too.
But in the heat of battle, secrets are spilled and one of the villains saves her life. Twice. Suddenly, everything Kenna thought she knew about good and evil, heroes and villains is upended. And to protect her life and those she loves, she must team up with her sworn enemies on a mission that will redefine what it means to be powerful and powerless…
The Hero Agenda Series:
Powerless (Book 1)
Relentless (Book 2)
---
Rayna entered Hell to save Kade. Kade entered to protect Rayna. Both have failed. Centuries of Kade's demons are unearthed when he is brainwashed and used as a Fallen pawn.
In the freezing pits of Hell, Ray is beaten and tortured, pushed to her breaking point. She takes a stand, firing back at her attackers though she's only begun to understand the true strength of her wings. A strength she will need once she uncovers the evils that await on Earth. Together they find solace, alone they will fight.
---
Fans of the 5th Wave series will devour the pulse-pounding conclusion to The Game trilogy, by bestselling author Eve Silver, about teens pulled in and out of an alternate reality where battling aliens is more than a game—it's life and death.
As her dad and best friend lie dying in the hospital, Miki is almost certain the Committee is trying to sabotage her life. The Game is glitching. The missions are more frequent, the alien Drau more deadly, and whatever has been tracking her thoughts more intrusive. The only thing holding Miki together is her boyfriend, Jackson, but somehow telling him how much she needs—and loves—him feels like the most terrifying challenge of all.
Can Miki and Jackson make it through the final mission alive and win the Game before the walls between their alien-fighting nightmares and the real world come crashing down? Or will the world and everyone Miki loves disappear forever?
Crash is the fiercely satisfying conclusion to a trilogy Pittacus Lore, New York Times bestselling author of the I Am Number Four series, raves is packed with "thrilling action and addictive romance—a mind-bending rush of a read!"
---
After almost a year in Japan, Katie Greene has finally unearthed the terrible secret behind her boyfriend Tomohiro's deadly ability to bring drawings to life—not only is he descended from Kami, the ancient Japanese gods, but he is the heir to a tragedy that occurred long ago, a tragedy that is about to repeat. 
=Even as the blood of a vengeful god rages inside Tomo, Katie is determined to put his dark powers to sleep. In order to do so, she and Tomo must journey to find the three Imperial Treasures of Japan. Gifts from the goddess Amaterasu herself, these treasures could unlock all of the secrets about Tomo's volatile ancestry and quell the ink's lust for destruction. But in order to complete their quest, Tomo and Katie must confront out-of-control Kami and former friend Jun, who has begun his own quest of revenge against those he believes have wronged him. To save the world, and themselves, Katie and Tomo will be up against one of the darkest Kami creations they've ever encountered—and they may not make it out alive.
---
The magic and suspense of Graceling meet the political intrigue and unrest of Game of Thrones in this riveting fantasy debut.
Your greatest enemy isn't what you fight, but what you fear.
Elizabeth Grey is one of the king's best witch hunters, devoted to rooting out witchcraft and doling out justice. But when she's accused of being a witch herself, Elizabeth is arrested and sentenced to burn at the stake.
Salvation comes from a man she thought was her enemy. Nicholas Perevil, the most powerful and dangerous wizard in the kingdom, offers her a deal: he will save her from execution if she can break the deadly curse that's been laid upon him.
But Nicholas and his followers know nothing of Elizabeth's witch hunting past–if they find out, the stake will be the least of her worries. And as she's thrust into the magical world of witches, ghosts, pirates, and one all-too-handsome healer, Elizabeth is forced to redefine her ideas of right and wrong, of friends and enemies, and of love and hate.
Virginia Boecker weaves a riveting tale of magic, betrayal, and sacrifice in this unforgettable fantasy debut.
---
"A modern day Outlander filled with adventure and danger…a breathless tale that only Morgan Rhodes could tell."—Hypable 
New York Times bestselling author Morgan Rhodes takes readers into exhilarating new high-fantasy territory with A BOOK OF SPIRITS AND THIEVES, an epic contemporary saga perfect for fans of Sarah J. Maas and Diana Gabaldon's Outlander. 
The lives of Toronto teens Crystal and Becca Hatcher revolve around helping their mother out at the family's used bookstore, The Speckled Muse. It's a relatively uneventful after-school job, until an package arrives addressed to her mother, Julia. Thinking it's nothing more than run-of-the-mill inventory, Becca opens it and removes the book inside, unwittingly triggering an ancient magic and intertwining their fates with the powers that flow from the mysterious leather-bound book. Two parallel worlds collide and Becca is left in a catatonic state after her spirit is snatched from modern-day Toronto back to the ancient world of Mytica. Crys is guilt-ridden, having witnessed the entire event, and vows to do whatever is necessary to save her… but from what? Nothing has prepared them for what's in store.
Written in alternating perspectives that shift between modern-day Toronto and the ancient kingdoms of Mytica, Rhodes delivers a rich and suspensful series opener that will leave readers breathless. 
What are your must have titles for June? Tell us in the comments.
---
Authors/Publishers: have a book coming out soon?
Request a Review or schedule a visit/giveaway
Please leave a comment if we missed a title and we will update this post.