It's the last day of the month which means it's time to check out what we're reading next month in: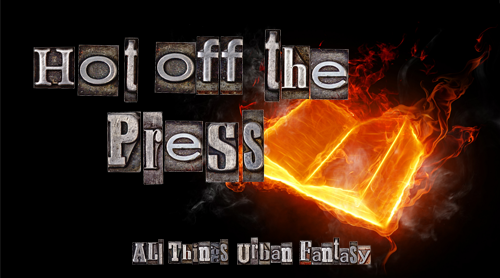 Want to know what titles came out in previous months? View previous Hot Off The Press posts
—————————————–
*Release dates are subject to change.  Click '+ Description' to reveal the full description. Please visit our Titles Received For Review page to see which of these titles will be reviewed this month.
39 Adult Titles Releasing in February

---
"You ain't gonna like what I have to tell you, but I'm gonna tell you anyway. See, my name is Karen Memery, like memory only spelt with an e, and I'm one of the girls what works in the Hôtel Mon Cherie on Amity Street. Hôtel has a little hat over the o like that. It's French, so Beatrice tells me."
Set in the late 19th century?when the city we now call Seattle Underground was the whole town (and still on the surface), when airships plied the trade routes, would-be gold miners were heading to the gold fields of Alaska, and steam-powered mechanicals stalked the waterfront, Karen is a young woman on her own, is making the best of her orphaned state by working in Madame Damnable's high-quality bordello. Through Karen's eyes we get to know the other girls in the house?a resourceful group?and the poor and the powerful of the town. Trouble erupts one night when a badly injured girl arrives at their door, beggin sanctuary, followed by the man who holds her indenture, and who has a machine that can take over anyone's mind and control their actions. And as if that wasn't bad enough, the next night brings a body dumped in their rubbish heap?a streetwalker who has been brutally murdered.
Bear brings alive this Jack-the-Ripper yarn of the old west with a light touch in Karen's own memorable voice, and a mesmerizing evocation of classic steam-powered science.
---
Gargoyles were created centuries ago to protect mankind, but something went horribly wrong. Now only the sentinel—a mortal chosen to control the stone beasts—stands between them and their human prey.
When the latest sentinel is killed, Kate Mercer is destined to take his place. But Kate has enough going on in her life—like a skyrocketing film career, a delusional ex-boyfriend, and a crazed stalker who will stop at nothing to get to her. But the powers that be have decided, and Kate is transported to Shadow Wood, a mysterious castle that serves as a sanctuary for the supernatural. Although beautiful, Shadow Wood is no safe place for a mere mortal. Yet Kate is drawn not only to the gargoyles but also to Ian McGuire, a charming novelist who might be in the greatest danger of all.
As Kate decides whether to accept the most perilous role of her life, she discovers there are more secrets than answers within the castle's walls. Her survival and Ian's depend on her ability to master the gargoyles before time runs out. Is fate really cast in stone?
---
Welcome to the Kingdom of Hades, where even its prodigal princess sleeps lightly.
After fighting Soul Stealers in Detroit, Khara hoped to return home to find answers in her father's realm. But the land of the dead offers little information, and far too much tragedy. Now cut off from her brothers, and left only with her dark and unreliable companion Oz, Khara must navigate the centuries-old webs of deceit and betrayal, all while eluding the Underworld's most depraved inhabitant. But she soon finds an unexpected ally in her adopted sister Persephone. Together, they endeavor to right a terrible wrong. And as Khara soon discovers, there's more riding on her success than she ever thought possible.
---
The Second Book in Bestselling Author Kylie Chan's Thrilling Celestial Battle Trilogy
War with Hell looms and the cruel demons could gain control of everything. Emma Donahoe has faced down threats to her loved ones and never given up the fight. But as the demons close in, she faces a new danger—John's love for her could lead to her complete annihilation. As battles rage for control of Heaven and Earth, Emma must fight her own war to retain her identity as it disintegrates into the man she loves . . .
---
From RITA winner Gwyn Cready comes a Scottish time travel romance perfect for fans of Outlander
Modern day battle reenactor Duncan MacHarg thinks he has it made-until he lands in the middle of a real Highland battle and comes face to face with the clan's beautiful, spirited leader. Out of time and out of place, Duncan must use every skill he can muster to earn his position among the clansmen and in the heart of the devastatingly intriguing woman to whom he must pledge his oath.
Abby needs a hero and she needs him now. Duncan's a man with no measurable battle skills and a damnably distracting smile. But she sees in him a fighting spirit, and Abby will do whatever it takes to turn him into a Scots warrior herself-one demanding and intimate lesson at a time.
Sirens of the Scottish Borderlands Series:
Just in Time for a Highlander (Book 1)
First Time with a Highlander (Book 2)
Every Time with a Highlander (Book 3)
Praise for Gwyn Cready:
"Cready's writing is romantic and wickedly witty." -Rachel Gibson, New York Times #1 Bestselling Author
"Fun and sexy…a reading adventure you don't want to miss." -Janet Evanovich, New York Times #1 Bestselling Author, on Tumbling Through Time
"Passionate, suspenseful, adventurous and highly entertaining." –RT Book Reviews, 4 ½ stars, on Aching for Always
"Cready's writing is as brilliantly seductive as it is historically gripping." –Fictitious Musings, on Timeless Desire
---
Hunters of the supernatural, THE EXECUTION UNDERGROUND are an elite group tasked with protecting humanity…but can dark temptation destroy good intentions? 
Occult specialist and witch hunter Dr. Shane Grey is called upon to investigate a string of crimes that bear all the hallmarks of black magic. But he can't take on this daunting assignment for the Execution Underground alone. He'll need the help of Vera Sanders, a witch with a dark past—and a woman who disturbs him as much as she intrigues him. 
Vera is determined to ignore the dangerous chemistry between herself and Shane so she can prove her loyalty to his cause; otherwise she risks the wrath of the Execution Underground once again. If she can't make Shane trust her, they won't stand a chance in hell of defeating the evil that's terrorizing their city. No easy task, considering old habits die hard…and Vera may be the very person responsible for luring Shane into a killer's trap.
---
In this thrilling new novella from the New York Times bestselling author of Blood Games, vampire Merit bites off more than she bargained for when a romantic trip to a secluded Colorado town turns deadly.
Merit and Ethan are in desperate need of some alone time, far from the worries of Cadogan House, but trouble tends to follow wherever they go. Their attempt at a romantic getaway is quickly interrupted when one of Ethan's vampire friends shows up at their door–covered in blood and accused of killing her shifter husband.
Merit and her Master soon discover their vacation spot is far less idyllic than it appears. A centuries old quarrel between local vampires and shifters has made the town a perpetual supernatural battle zone, and this fresh blood has stirred the already volatile pot. Now, Merit and Ethan must put their passion on pause to figure out who's really responsible for the murder before all hell breaks loose…
Includes an exclusive preview of the next Chicagoland Vampires novel, Dark Debt
Praise for the series

"Wonderful entertainment."–#1 New York Times bestselling author Charlaine Harris

"Will appeal to fans of Charlaine Harris's Sookie Stackhouse and Laurell K. Hamilton's Anita Blake."–Library Journal
"A wonderfully compelling reluctant vampire heroine."–USA Today bestselling author Julie Kenner

Chloe Neill was born and raised in the South, but now makes her home in the Midwest. She is the author of the New York Times bestselling Chicagoland Vampires series, including DarkDebt, BloodGames, and Wild Things. When not transcribing Merit's adventures, she bakes, works, and scours the Internet for good recipes and great graphic design. Chloe also maintains her sanity by spending time with her boys–her photographer husband and their dogs, Baxter and Scout.
---
Jennifer Ashley's New York Times bestselling Shifters Unbound series continues as a Shifter and a human are faced with the unexpected, undeniable pull of a bond…
As the military liaison between the human Shifter Bureau and Shiftertown, Walker is often stuck trying to appease both sides—and angering both. So when bear-Shifter Rebecca is captured taking a run in a restricted area, Walker has to talk fast to get her released. The compromise: if Rebecca helps him find a missing woman—thought to have been abducted by a Shifter—she won't be charged and executed.
Mate-less Rebecca is not happy to be under Walker's supervision. As a bear used to roaming for miles, she hates being confined and restricted, she distrusts anything involving humans, and—worst of all—the strong and handsome Walker starts triggering her mating need.
They have no choice but to work together, and as they continue their search for the missing girl, uncovering secrets neither Shifters nor humans want them to know, both Walker and Rebecca find it hard not to mix business with pleasure…
Includes a preview of Jennifer Ashley's upcoming novel Mate Bond.
Praise for the Shifters Unbound series:
"Ashley's Shifter world is exciting, sexy, and magical."—Yasmine Galenorn, New York Times bestselling author
"A must-buy series for paranormal romance lovers."—Fiction Vixen
"Scorchingly sensual…High-adrenaline suspense."—Booklist
"A superb, well-written paranormal series."—Fresh Fiction
Jennifer Ashley, New York Times and USA Today bestselling author of Mate Bond and winner of a Romance Writers of America RITA Award, also writes as national bestselling and award-winning author Allyson James. She lives in the Southwest with her husband and cats, and spends most of her time in the wonderful worlds of her stories.
---
From New York Times bestselling author Jacquelyn Frank comes the scorching hot first book in a thrilling new series featuring four warrior brothers who have the power—and the curse—of immortality.
 
For centuries, Dethan has been trapped in a fiery inferno for defying the gods and snatching the power of immortality. Condemned to have his battle-hardened body licked by flames only to regenerate and be consumed all over again, Dethan has lost all hope—until the Goddess of Conflict appears. She will release him from torment—if he'll use his power and strength as a warrior to raise an army and defeat a fierce enemy faction of gods.
 
Free to live as a man once again, Dethan meets Selinda—heir to the throne of Hexis—and his thoughts quickly turn from the conquest of cities to the conquest of this headstrong beauty. Betrothed to a cruel, calculating powermonger, Selinda needs a champion, and so Dethan enters into another bargain: If she will share her bed—and her body—with him, Dethan will save her city from destructive forces within and without. As the lovers ignite a searing passion, Dethan will risk all—even the wrath of the Goddess of Conflict—for a chance to make Selinda his forever.
---
A funeral, a ghost, a murder . . . It's all in a day's work for emma lee raines . . .
Bopped on the head from a falling plastic Santa, local undertaker Emma Lee Raines is told she's suffering from "funeral trauma."   It's trauma all right, because the not-so-dearly departed keep talking to her. Take Ruthie Sue Payne—innkeeper, gossip queen, and arch-nemesis of Emma Lee's granny—she's adamant that she didn't just fall down those stairs. She was pushed.
Ruthie has no idea who wanted her pushing up daisies. All she knows is that she can't cross over until the matter is laid to eternal rest. In the land of the living, Emma Lee's high-school crush, Sheriff Jack Henry Ross, isn't ready to rule out foul play. Granny Raines, the widow of Ruthie's ex-husband and co-owner of the Sleepy Hollow Inn, is the prime suspect. Now Emma Lee is stuck playing detective or risk being haunted forever. 
---
A SHIRLEY JACKSON AWARD NOMINEE
A LAMBDA LITERARY AWARD FINALIST

AS A BOY, HE VANISHED INTO THE WOODS.
SOMETHING ELSE CAME BACK.

In the tradition of Neil Gaiman (The Ocean at the End of the Lane), Scott Smith (The Ruins), and Jason Mott (The Returned), award-winning playwright Robert Levy spins a dark tale of alienation and belonging, the familiar and the surreal, family secrets and the search for truth in his debut supernatural thriller.

When up-and-coming chef Michael "Blue" Whitley returns with three friends to the remote Canadian community of his birth, it appears to be the perfect getaway from New York. He soon discovers, however, that everything he thought he knew about himself is a carefully orchestrated lie. Though he had no recollection of the event, as a young boy, Blue and another child went missing for weeks in the idyllic, mysterious woods of Starling Cove. Soon thereafter, his mother suddenly fled with him to America, their homeland left behind.

But then Blue begins to remember. And once the shocking truth starts bleeding back into his life, his closest friends—Elisa, his former partner in crime; her stalwart husband, Jason; and Gabe, Blue's young and admiring coworker—must unravel the secrets of Starling Cove and the artists' colony it once harbored. All four will face their troubled pasts, their most private demons, and a mysterious race of beings that inhabits the land, spoken of by the locals only as the Other Kind…
---
Adrenaline-fueled adventure and epic romance mix seamlessly in the third installment of New York Times bestselling author Anita Clenney's Relic Seekers series.
Relic hunter and archaeology expert Kendall Morgan has a lot on her mind. After finding the Fountain of Youth—and discovering that Nathan, her handsome billionaire boss, might actually be her long-lost childhood love—she could really use some time to think. Except a two-thousand-year-old Protettori guardian has just teleported into her bathroom, desperate for help.
The Reaper, an ancient and sinister being consumed with finding the world's most powerful relics, is after the Holy Grail. Now Kendall must use her sixth sense to find it first. With both Nathan and her brooding bodyguard, Jake, by her side, Kendall sets out to find the lost chalice in a dangerous quest that will test her abilities, her heart, and everything she thought she knew.
---
Night Owls bookstore always keeps a light on and evil creatures out. But, as Lauren M. Roy's thrilling sequel continues, even its supernatural staff isn't prepared for the dead to come back to life…
Elly grew up training to kill things that go bump in the night, so she's still getting used to working alongside them. While she's learned to trust the eclectic group of vampires, Renfields, and succubi at Night Owls bookstore, her new job guarding Boston's most powerful vampire has her on edge—especially when she realizes something strange is going on with her employer, something even deadlier than usual…
Cavale isn't thrilled that his sister works for vampires, but he's determined to repair their relationship, and that means trusting her choices—until Elly's job lands all of the Night Owls in deep trouble with a vengeful necromancer. And even their collective paranormal skills might not be enough to keep them from becoming part of the necromancer's undead army…
---
From the bestselling author of the Celta novels and the Ghost Seer novels…
Something wicked this way comes…
 When her aunt died, level-headed accountant Clare Cermak inherited a fortune—as well as a phantom dog and the power to help ghosts move on. Her new gift led her to Zach Slade, a sexy private investigator with a unique psychic gift of his own, and the man who's slowly opening her heart. But as they work toward building a future together, a sinister threat emerges.
An evil ghost is ravaging Creede, Colorado, threatening to devour the spirit of an innocent boy. Inexperienced in facing such a powerful ghost—and knowing her spirit, too, could be ripped away—Clare still can't refuse to help. With Zach's support she uncovers the ghost's identity, and the ancestral weapon required to slay it. But does Clare dare to use that weapon before the ghost destroys the man she loves—and her own spirit?
---
Marissa Locks, newly appointed partner of the Grimm Agency, has a reputation for making a mess of magical matters—although causing Armageddon is a new low, even for her…
Marissa is due for a little happily ever after. After all, she did kill the evil Fairy Godmother, end a war, and snag a sweet promotion within the Fairy Godfather's magical-problem-solving Agency. But between maintaining a relationship with someone whose amorous advances can cause third-degree burns, dealing with a killer-poodle infestation, and helping her best friend, Princess Ari, learn to wield spells more powerful than curing a hangover, she's not getting as much peace and quiet as she hoped.
When an enemy from her past appears to exact a terrible revenge, Marissa's life goes from hectic to hell on earth. With Grimm inexplicably gone and Ari trapped by a sleeping spell, Marissa decides to fight fire with hellfire—and accidentally begins a countdown to the apocalypse.
With the end of days extremely nigh, Marissa will have to master royal politics, demonic law, and biblical plagues in a hurry—because even the end of the world can't keep the Agency from opening for business…
---
Once two souls are joined . . .
When Adam's soul mate rejected him, there was more at stake than his heart. After seven hundred years of searching, his true match would have ended the curse that keeps his spirit in chains. But beautiful, stubborn Eliza May fled-and now Adam is doomed to an eternity of anguish, his only hope for salvation gone . . .
Their hearts will beat together forever
No matter how devilishly irresistible Adam was, Eliza couldn't stand the thought of relinquishing her freedom forever. So she escaped. But she soon discovers she is being hunted-by someone far more dangerous. The only man who can help is the one man she vowed never to see again. Now Adam's kindness is an unexpected refuge, and Eliza finds that some vows are made to be broken . . .
---
The Fates are cackling their bony asses off…
It's been a year since Seth made the deal with the gods that pledged his life to them. And so far, the jobs they've given him have been violent and bloody–which is kind of all right with him. But now Apollo has something else in mind for Seth. He's got to play protector while keeping his hands and fingers off, and for someone who really has a problem with restraint, this new assignment might be the most challenging yet.
Josie has no idea what this crazy hot guy's deal might be, but it's a good bet that his arrival means the new life she started after leaving home is about to be thrown into an Olympian-sized blender turned up to puree. Either Josie is going insane or a nightmare straight out of ancient myth is gunning for her.
But it might be the unlikely attraction simmering between her and the golden-eyed, secret-keeping Seth that may prove to be the most dangerous thing of all.
Because history has once again been flipped to repeat.
(Jennifer L. Armentrout)
---
Book 4 in the Heart of the Jaguar Series
An impossible mission…A lifetime of possibilities
JAG Special Forces agents Huntley Anderson and Melissa Overton are hot on the trail of poachers when they're suddenly saddled with two jaguar shifter cubs. They have to locate the parents, pronto-but who's going to babysit in the meantime?
Huntley is a rough, tough jaguar shifter and an all-business agent, but he's not going to let two abandoned youngsters come to any harm on his watch. Seeing her super-manly partner try to get the playful cubs under control stirs up some unexpected desires in Melissa, and she begins to feel like Huntley's not the only one who's in over his head.
Heart of the Jaguar Series:
Savage Hunger (Book 1)
Jaguar Fever (Book 2)
Jaguar Hunt (Book 3)
Jaguar Pride (Book 4)
Praise for Jaguar Fever:
"Exciting, funny and sexy. Jaguar Fever has a multilayered, sizzling plot that will have readers unable to put it down." –Fresh Fiction
"Jaguar Fever lures a reader in with humor, snares their attention with drama, captures their imagination with exotic locations and satisfies the romance reader with sexy seduction, culminating in an explosive, action-packed climax. This author delivers the goods every time. A reader can't go wrong with stories by Terry Spear." –Long and Short Reviews
---
Half man, half animal, a Shadow Shifter must walk the line between predator and prey, hunger and obsession―to capture the woman he loves…
A natural born hunter proud of his birthright, Ezra Preston agrees to hide his identity and pretend to be human―to learn what his enemies know of his kind. But even undercover, it's not in his nature to play games with a woman. Especially when he discovers the beautiful creature has been keeping secrets of her own…
This is no ordinary woman he's stalking but an alluring and mysterious cat thief―with dangerous secrets of her own…
Jewel Jenner has plotted and schemed for months, hiding her knowledge of a top-secret operation to save her ailing father. Captivated by her passion, skill, and courage, Ezra wants to help Jewel on her mission. But when he discovers how far she's gone―sleeping with the enemy to steal a fortune in diamonds―he must decide if he can trust this enthralling woman with his secret…or trust his fiercest instincts when he's near her, in Hunger's Mate by A.C. Arthur
"The shifter universe just got sexier…sizzling!"―RT Book Reviews
---
ADDICTIVE AND DEADLY.
After the grisly murder of a dirty magic coven leader, Kate Prospero and The Magical Enforcement Agency team up with the local police to find the killer. When a tenacious reporter sticks her nose in both the investigation and Prospero's past in the covens, old ghosts resurface.
As the infighting between covens turns ugly, an all-out war brews in the slums of Babylon..
Deadly Spells is the third novel in the Prospero's War series that started with Dirty Magic and Cursed Moon!
---
From the national bestselling author of Slightly Spellbound comes the latest Southern Witch novel featuring Tammy Jo Trask.
Tammy Jo rarely sets a toe outside Texas, but when she learns her mother is in trouble, Tammy is determined to save her—even if it means going to hell and back…
Fresh off her engagement to wizard Bryn Lyons, Tammy Jo is surprised to make another new family connection when she meets the twin sister she never knew she had. After being spirited away to the fae kingdom of Never as an infant, Kismet has finally escaped, and arrived in Duvall, Texas, with some terrible news:  their mother, Marlee, is a prisoner of the Seelie fae.
 
Crossing the ocean to battle the fae isn't Tammy Jo's idea of a romantic getaway, but Bryn refuses to let her go alone—as do her aunt Edie and her ex-husband Zach. Unfortunately, their plot to free Marlee is foiled when they are caught by the fae queen. And the only chance the queen gives them to save Marlee's life may be an impossible quest…
---
The thrilling new Moon Shifter novel from New York Times bestselling author Katie Reus.
Losing her was the hardest thing he'd ever endured….
Warrior shifter Aiden's investigation of the trafficking of vampire blood leads to a startling discovery: the beautiful vampire bondmate he thought was dead. Decades ago, they'd defied their powerful families to be together, but then Larissa disappeared without a trace. When their mating link broke, it nearly destroyed Aiden. Now she's back with no memory of where she's been. Even more shattering–Larissa claims she has no idea who Aiden is.
Now she's back….
It's a race against time to bring down an operation more evil than his pack ever suspected, and Aiden finds himself working side by side with a mate who no longer trusts him–and she wants out. But he lost her once, and he won't let her go again. Unfortunately, Larissa's blood is the key to a powerful monster's dangerous plan–and he'll stop at nothing to destroy her, sparking off a war between the supernaturals and humans that no one will win.
Books in the MoonShifter Series:

Alpha Instinct, #1
Lover's Instinct, #1.5 (novella)
Primal Possession, #2
Mating Instinct, #3
His Untamed Desire, #3.5 (novella)
Avenger's Heat, #4
Hunter Reborn, #5
Protective Instinct, #5.5 (novella)
Dark Protector, #6
A Mate for Christmas, #6.5 (novella, final story in series)
---
Dragon warrior Venom lives in self-imposed isolation. Cursed by his toxic touch, he is deadly to anyone who has contact with him for too long. Set apart from others and hounded by intense loneliness, he craves the lasting connection he believes he cannot possess. Until a chance encounter with a sultry mortal offers a ray of hope…
Evelyn Foxe is the woman of Venom's every desire, but she's too busy running from the Russian mob to think about love. As she accepts Venom's offer to help her escape her precarious situation, she's skeptical, afraid that he's in league with those sent to harm her. But when a biological weapon is unleashed in her hometown, Evelyn is forced to trust Venom—or risk the dangers of going it alone.
Will they survive the firestorm that rages around them? And can they pull from the ashes a love that will defy all the odds and last through the ages?
---
From the New York Timesbestselling author of the Gabriel series comes a dark, sensual tale of romance in a city shrouded in mystery . . .
 
Raven Wood spends her days at Florence's Uffizi gallery restoring Renaissance art. But an innocent walk home after an evening with friends changes her life forever. When she intervenes in the senseless beating of a homeless man, his attackers turn on her, dragging her into an alley. Raven is only semiconscious when their assault is interrupted by a cacophony of growls followed by her attackers' screams. Mercifully, she blacks out, but not before catching a glimpse of a shadowy figure who whispers to her . . .
 
Cassita vulneratus.
 
When Raven awakes, she is inexplicably changed. Upon returning to the Uffizi, no one recognizes her. More disturbingly, she discovers that she's been absent an entire week. With no recollection of her disappearance, Raven learns that her absence coincides with one of the largest robberies in Uffizi history–the theft of a set of priceless Botticelli illustrations. When the police identify her as their prime suspect, Raven is desperate to clear her name. She seeks out one of Florence's wealthiest and most elusive men in an attempt to uncover the truth. Their encounter leads Raven to a dark underworld whose inhabitants kill to keep their secrets . . .
30 YA Titles Releasing in February

---
Seventeen-year-old Twylla lives in the castle. But although she's engaged to the prince, Twylla isn't exactly a member of the court.
She's the executioner.
As the Goddess embodied, Twylla instantly kills anyone she touches. Each month, she's taken to the prison and forced to lay her hands on those accused of treason. No one will ever love a girl with murder in her veins. Even the prince, whose royal blood supposedly makes him immune to Twylla's fatal touch, avoids her company.
But then a new guard arrives, a boy whose easy smile belies his deadly swordsmanship. And unlike the others, he's able to look past Twylla's executioner robes and see the girl, not the Goddess. Yet Twylla's been promised to the prince, and knows what happens to people who cross the  queen.  
However, a treasonous secret is the least of Twylla's problems. The queen has a plan to destroy her enemies, a plan that requires a stomach-churning, unthinkable sacrifice. Will Twylla do what it takes to protect her kingdom? Or will she abandon her duty in favor of a doomed love?
---
Rhiannon Thomas's dazzling debut novel is a spellbinding reimagining of what happens after happily ever after. Vividly imagined scenes of action, romance, and political intrigue are seamlessly woven together to reveal a richly created world . . . and Sleeping Beauty as she's never been seen before.
One hundred years after falling asleep, Princess Aurora wakes up to the kiss of a handsome prince and a broken kingdom that has been dreaming of her return. All the books say that she should be living happily ever after. But as Aurora understands all too well, the truth is nothing like the fairy tale.
Her family is long dead. Her "true love" is a kind stranger. And her whole life has been planned out by political foes while she slept.
As Aurora struggles to make sense of her new world, she begins to fear that the curse has left its mark on her, a fiery and dangerous thing that might be as wicked as the witch who once ensnared her. With her wedding day drawing near, Aurora must make the ultimate decision on how to save her kingdom: marry the prince or run.
---
A Darker Shade of Magic, from #1 New York Times bestselling author V.E. Schwab
Kell is one of the last Antari―magicians with a rare, coveted ability to travel between parallel Londons; Red, Grey, White, and, once upon a time, Black.
Kell was raised in Arnes―Red London―and officially serves the Maresh Empire as an ambassador, traveling between the frequent bloody regime changes in White London and the court of George III in the dullest of Londons, the one without any magic left to see.
Unofficially, Kell is a smuggler, servicing people willing to pay for even the smallest glimpses of a world they'll never see. It's a defiant hobby with dangerous consequences, which Kell is now seeing firsthand.
After an exchange goes awry, Kell escapes to Grey London and runs into Delilah Bard, a cut-purse with lofty aspirations. She first robs him, then saves him from a deadly enemy, and finally forces Kell to spirit her to another world for a proper adventure.
Now perilous magic is afoot, and treachery lurks at every turn. To save all of the worlds, they'll first need to stay alive.
"A Darker Shade of Magic has all the hallmarks of a classic work of fantasy. Schwab has given us a gem of a tale…This is a book to treasure."―Deborah Harkeness, New York Times bestselling author of the All Souls trilogy
Shades of Magic series
1. A Darker Shade of Magic
2. A Gathering of Shadows
3. A Conjuring of Light
---
The uprising has begun.
It's been seven days since Clementine and Logan, along with their allies, retreated into hiding on the Surface. The rebels may have won one battle against Commander Charlie, but the fight is far from finished. He has vowed to find a way to win–no matter the cost. Do the rebels have what it takes to defeat him…and put an end to this war?
As Clementine and Logan enter a desperate race against time to defeat Commander Charlie–and attempt to weaken his power within his own ranks–they find themselves in a terrifying endgame that pits them against a brutal enemy, and each other. With every step, Clementine draws closer to losing Logan…and losing control of herself.
Continuing with the mesmerizing saga that started with Extraction, Stephanie Diaz blends science fiction, epic romance, and heart-stopping adventure to create a world that no reader will soon forget.
---
Meg finally finds the answers she's been searching for in the thrilling and action-packed conclusion to the Second Order trilogy, set in steampunk Victorian London.

Meg has come a long way from her days as a lowly housemaid, driven to learn the truth behind her parents' murder. She's since discovered that they were part of the Secret Order of Modern Amusementists—an underground society of inventors. Determined to reclaim her heritage, she joined the Amusementists as an apprentice, but that hasn't brought her closer to the man responsible for the loss of her family: the man in the clockwork mask.

Now the man in the clockwork mask is coming for her. But Meg is tired of being hunted and she intends to become the hunter. The truth about her family is out there, and she will find it. With Will, the boy who holds her heart, Meg embarks on an adventure that takes them far from the cold London winter and into the heart of France.

But the City of Light is filled with dark shadows. There's a plot afoot that could turn the tides of a terrible war, and cost the lives of millions—that is, if it doesn't take the lives of everyone Meg holds dear, including her own.
---
Finding love is hard, even when you aren't a mutant.
Like most seventeen-year-olds, Piper Dunn wants to blend in with the crowd. Having a blowhole is a definite handicap. A product of a lab-engineered mother with dolphin DNA, Piper spends her school days hiding her brilliant ocean-colored eyes and sea siren voice behind baggy clothing and ugly glasses. When Tyler, the new boy in school, zeroes in on her, ignoring every other girl vying for his attention, no one, including Piper, understands why…
Then Piper is captured on one of her secret missions rescuing endangered sea creatures and ends up in the same test center where her mother was engineered. There she discovers she isn't the only one of her kind. Joel is someone she doesn't have to hide from, and she finds herself drawn to the dolph-boy who shares her secrets. Talking to him is almost as easy as escaping from the lab. Deciding which boy has captured her heart is another story…
63,486 Words
---
Seventeen-year-old Alina Chase has spent her entire life imprisoned on a secluded island―not for a crime she committed in this lifetime, but one done by her past self. Her very soul is like a fingerprint, carried from one life to the next―and Alina is sick of being guilty.
Aided by three teens with their own ulterior motives, Alina manages to escape. Although she's not sure she can trust any of them, she soon finds herself drawn to Cameron, the most enigmatic and alluring of the trio. But when she uncovers clues from her past life, secrets begin to unravel and Alina must figure out whether she's more than the soul she inherited, or if she's fated to repeat history.
This stunning "new world" romance from acclaimed author Megan Miranda will leave readers wondering how far they would go to escape the past.
---
Micheline Helsing is a tetrachromat — a girl who sees the auras of the undead in a prismatic spectrum. As one of the last descendants of the Van Helsing lineage, she has trained since childhood to destroy monsters both corporeal and spiritual: the corporeal undead go down by the bullet, the spiritual undead by the lens. With an analog SLR camera as her best weapon, Micheline exorcises ghosts by capturing their spiritual energy on film. She's aided by her crew: Oliver, a techno-whiz and the boy who developed her camera's technology; Jude, who can predict death; and Ryder, the boy Micheline has known and loved forever.
When a routine ghost hunt goes awry, Micheline and the boys are infected with a curse known as a soulchain. As the ghostly chains spread through their bodies, Micheline learns that if she doesn't exorcise her entity in seven days or less, she and her friends will die. Now pursued as a renegade agent by her monster-hunting father, Leonard Helsing, she must track and destroy an entity more powerful than anything she's faced before . . . or die trying.
Lock, stock, and lens, she's in for one hell of a week.
---
When high school oddball and introvert Jessica Chai is killed in a car accident, her parents decide that Jessica would have wanted her organs donated to those who so desperately need these gifts of life. But Jessica is angry about dying and being dismembered. Taking the idea of cell memory to the next level, not only do the recipients get pieces of Jessica, but gets pieces of their memories and lives moving forward—she knows what they know and keeps tabs on their growth, recovery, and development. This begins her journey to learn her purpose as she begins to grasp that her ties to these teenagers goes beyond random weirdness. It's through their lives that Jessica learns about herself, as she watches the lives she literally touched continue to interlock.
---
Francesca Lia Block, critically acclaimed author of Weetzie Bat, brings this eerie and redemptive ghost story to life with her signature, poetic prose. It's perfect for fans of supernatural stories with a touch of romance like the Beautiful Creatures series by Kami Garcia and Margaret Stohl.
After Julie's grandmother passes away, she is forced to move across town to the not-so-fancy end of Beverly Hills and start over at a new school. The only silver lining to the perpetual dark cloud that seems to be following her? Clark—a die-hard fan of Buffy and all things Joss Whedon, who is just as awkward and damaged as she is. Her kindred spirit.
When the two try to contact Julie's grandmother with a Ouija board, they make contact with a different spirit altogether. The real kind. And this ghost will do whatever it takes to come back to the world of the living.
Francesca Lia Block's latest young adult novel is a haunting work about family, loss, love, and redemption.
---
Some memories are better left forgotten
After a daring escape from the Diotech scientists who created her, Seraphina and Zen believe they are finally safe from the horrors of her past. But new threats await them at every turn as Zen falls prey to a mysterious illness and Sera's extraordinary abilities make it more and more difficult to stay hidden. Meanwhile, Diotech has developed a dangerous new weapon designed to apprehend Sera. A weapon that even Sera will be powerless to stop. Her only hope of saving Zen's life and defeating the company that made her is a secret buried deep within her mind. A secret that Diotech will kill to protect. And it won't stay forgotten for long.
Packed with mystery, suspense, and romance, Unforgotten is the riveting second installment of Jessica Brody's Unremembered trilogy, and delivers more heart-pounding action as loyalties are tested, love becomes a weapon, and no one's memories are safe.
---
All That Glows author Ryan Graudin returns with the fantasy novel's sequel, rife with intense romance and riveting action. As this alluring mortal-prince-meets-immortal-fairy love story continues, this urban London tale serves up irresistible chemistry and adventure. In this second book, Emrys, the Faery guard to the British royal family, has sacrificed her powers to be with her soul mate, King Richard, choosing love over immortality. But as a strange, dark magic threatens all, Emrys must make the most difficult decision of her life.
The worlds of magic and mortal are colliding as London celebrates its new king, marking an era of unity between the Faery realm and the human one. As Emrys struggles to navigate her place between the Faery queen's court and London's lavish galas, danger looms beyond the Thames.
When a prisoner possessing dark magic breaks out of Queen Titania's labyrinthine prison, endangering Emrys's king and sparking an uprising, Emrys must question the strength of true love's binds. Will she reclaim her magic to save Richard's life and lose him forever? Or stay powerless as the kingdom goes down in flames?
---
Set in a cinematic world where telekinetic powers dominate, Quake is the pulse-pounding finale to an epic story of love and revenge for fans of I Am Number Four and The Maze Runner.
Faith and Dylan may have stopped the Quinns from destroying the Western State the last time but now the twins have joined forces with Hotspur Chance—the lethal mastermind behind Intels and pulses—and there's no telling what he is capable of now.
Caught in the middle of a deadly war, Faith and Dylan fight in hair-rising battles while their Intel friend Hawk works to discover the secrets of the States. But the answers Hawk finds are bigger and more mind-altering than anyone expected…and if Faith and Dylan want to finish what they started, they will need to harness their pulses in a way no one has ever done before. Can Faith and Dylan's love save the world with a quake that is big enough to change the course of history?
---
Sarah has always been on the move. Her mother hates the cold, so every few months her parents pack their bags and drag her off after the sun. She's grown up lonely and longing for magic. She doesn't know that it's magic her parents are running from.
When Sarah's mother walks out on their family, all the strange old magic they have tried to hide from comes rising into their mundane world. Her father begins to change into something wild and beastly, but before his transformation is complete, he takes Sarah to her grandparents—people she has never met, didn't even know were still alive.
Deep in the forest, in a crumbling ruin of a castle, Sarah begins to untangle the layers of curses affecting her family bloodlines, until she discovers that the curse has carried over to her, too. The day she falls in love for the first time, Sarah will transform into a beast . . . unless she can figure out a way to break the curse forever.
---
Meet Siobhan Quinn—Half vampire, half werewolf, and retired monster hunter. Or so she thought…
Three years have passed since Quinn turned her back on Providence, Rhode Island's seedy supernatural underbelly, walking out on Mr. B. and taking a bus headed anywhere. She hoped her escape would give her some peace from the endless parade of horrors. But a dead girl who quarrels with the moon can't catch a break, and, on the streets of Manhattan, Quinn finds herself caught between a rock and a hard place. Again.
What do you do when you're stuck in the middle of a three-million-year-old grudge match between the ghouls and the djinn, accidentally in possession of a hellish artifact that could turn the tide of the war, all the while being hunted by depraved half-ghoul twins intent on taking the object and ushering in a terrifying Dark Age?
Especially when you've fallen in love with the woman who got you into this mess—and you ain't nobody's hero…
---
The Shining meets The Conjuring in this scary and suspenseful novel "akin to old Stephen King novels" (School Library Journal).

The fact that neither of her parents wants to deal with her is nothing new to Penny. She's used to being discussed like a problem, a problem her mother has finally passed on to her father. What she hasn't gotten used to is her stepmother…especially when she finds out that she'll have to spend the summer with April in the remote woods of Washington to restore a broken-down old house.

Set deep in a dense forest, the old Carver House is filled with abandoned antique furniture, rich architectural details, and its own chilling past. The only respite Penny can find away from April's renovations is in Miller, the young guy who runs the local general store. He's her only chance at a normal and enjoyable summer.

But Miller has his own connection to the Carver house, and it's one that goes beyond the mysterious tapping Penny hears at her window, the handprints she finds smudging the glass panes, and the visions of children who beckon Penny to follow them into the dark woods. Miller's past just might threaten to become the terror of Penny's future…
---
Fans of Ender's Game and The Maze Runner will love this smart sci-fi debut and its sequel, Dove Exiled!
Phaet Theta has lived her whole life in a colony on the Moon. She's barely spoken since her father died in an accident nine years ago. She cultivates the plants in Greenhouse 22, lets her best friend talk for her, and stays off the government's radar.
Then her mother is arrested.
The only way to save her younger siblings from the degrading Shelter is by enlisting in the Militia, the faceless army that polices the Lunar bases and protects them from attacks by desperate Earth dwellers. Training is brutal, but it's where Phaet forms an uneasy but meaningful alliance with the preternaturally accomplished Wes, a fellow outsider.
Rank high, save her siblings, free her mom:  that's the plan. Until Phaet's logically ordered world begins to crumble…
Suspenseful, intelligent, and hauntingly prescient, Dove Arising stands on the shoulders of our greatest tales of the future to tell a story that is all too relevant today.
---
"Like The Handmaid's Tale, Simmons's book serves as essential commentary on women's rights."–Cosmopolitan.com
Once there was a time when men and women lived as equals, when girl babies were valued, and women could belong only to themselves. But that was ten generations ago. Now women are property, to be sold and owned and bred, while a strict census keeps their numbers manageable and under control. The best any girl can hope for is to end up as some man's forever wife, but most are simply sold and resold until they're all used up.
Only in the wilderness, away from the city, can true freedom be found. Aya has spent her whole life in the mountains, looking out for her family and hiding from the world, until the day the Trackers finally catch her.
Stolen from her home, and being groomed for auction, Aya is desperate to escape her fate and return to her family, but her only allies are a loyal wolf she's raised from a pup and a strange mute boy who may be her best hope for freedom . . . if she can truly trust him.
The Glass Arrow is a haunting, yet hopeful, new novel from Kristen Simmons, the author of the popular Article 5 trilogy.
---
Unleashed, the romantic, high-stakes sequel to New York Times bestselling author Sophie Jordan's Uninvited, is perfect for fans of such favorites as James Patterson's Confessions of a Murder Suspect.
Davy has spent the last few months trying to come to terms with the fact that she tested positive for the kill gene HTS (also known as Homicidal Tendency Syndrome). She swore she would not let it change her, and that her DNA did not define her . . . but then she killed a man.
Now on the run, Davy must decide whether she'll be ruled by the kill gene, or if she'll follow her heart and fight for her right to live free. But with her own potential for violence laying right beneath the surface, Davy doesn't even know if she can trust herself.
---
How far would you go to survive?
In FIRE & FLOOD, Tella Holloway faced a dangerous trek through the jungle and a terrifying march across the desert, all to remain a Contender in the Brimstone Bleed for a chance at obtaining the Cure for her brother. She can't stop – and in SALT & STONE, Tella will have to face the unseen dangers of the ocean, the breathless cold of a mountain, and twisted new rules in the race.
But what if the danger is deeper than that? How do you know who to trust when everyone's keeping secrets? What do you do when the person you'd relied on most suddenly isn't there for support? How do you weigh one life against another?
The race is coming to an end, and Tella is running out of time, resources, and strength. At the beginning of the race there were one hundred twenty-two Contenders. As Tella and her remaining friends start the fourth and final part of the race, just forty-one are left . . . and only one can win.
Victoria Scott's stunning thriller will leave readers' hearts racing!
---
From national bestselling author Dakota Cassidy comes the latest in a series that "gets better and better with each book" (Bitten By Books).
Firefighter McAllister "Mick" Malone knows he has a protective streak, especially when it comes to his deceased best friend's sister, Tessa. But after twenty-five years of verbal sparring, Mick can't help but notice that their recent arguments have started to feel a lot like foreplay. And while Tessa knows exactly what to say to get him going, Mick is thrown for a loop when he actually starts breathing fire.
Antique-store owner Tessa Preston has loved Mick Malone since she was ten years old—not that she'd ever admit it. Fighting with Mick is the only thing keeping her from an embarrassing romantic confession, but when the sexy firefighter accidentally ingests some ancient dragon scales masquerading as powdered aspirin, Tessa finds herself handling something much hotter than long-simmering sexual tension…
---
So many secrets are buried within these compound walls.
I used to be one of those secrets.
After returning to the Diotech compound and undergoing an experimental new memory alteration, Seraphina is now a loyal, obedient servant to Dr. Alixter and the powerful company that created her. Happy and in love with Kaelen, another scientifically-enhanced human designed to be her perfect match, Sera's history with a boy named Zen is just a distant memory from a rebellious past she longs to forget.
But as Sera and Kaelen embark on a nationwide tour to promote Diotech's new product line―a collection of controversial genetic modifications available to the public―Sera's mind starts to rebel. She can't stop the memories of Zen from creeping back in.
As more secrets are revealed, more enemies are uncovered, and the reality of a Diotech-controlled world grows closer every day, Sera will have to choose where her true loyalties lie, but it's a choice that may cost her everything she's ever loved.
---
Reminiscent of Frankenstein and tales by the Brothers Grimm, this debut novel stands out as a compelling, original story that has the feel of a classic.
The city of Bryre suffers under the magic of an evil wizard. Because of his curse, girls sicken and disappear without a trace, and all live in fear. No one is allowed outside after dark. Night is when Kymera comes to the city, with a cloak disguising her wings, the bolts in her neck, and her spiky tail. Her mission is to rescue the girls of Bryre. Despite Kym's caution in going secretively, a boy named Ren sees and befriends her . . . but what he knows will change her world forever.
---
The thrilling third installment to the Edgar-nominated, bestselling series
Rory and her friends are reeling from a series of sudden and tragic events. While racked with grief, Rory tries to determine if she acted in time to save a member of the squad. If she did, how do you find a ghost? Also, Rory's classmate Charlotte has been kidnapped by Jane and her nefarious organization. Evidence is uncovered of a forty-year-old cult, ten missing teenagers, and a likely mass murder. Everything indicates that Charlotte's in danger, and it seems that something much bigger and much more terrible is coming.
Time is running out as Rory fights to find her friends and the ghost squad struggles to stop Jane from unleashing her spectral nightmare on the entire city. In the process, they'll discover the existence of an organization that underpins London itself—and Rory will learn that someone she trusts has been keeping a tremendous secret.
---
In the tradition of Thirteen Reasons Why and All the Bright Places, The Last Time We Say Goodbye is a deeply affecting novel that will change the way you look at life and death.
From New York Times bestselling author Cynthia Hand comes a stunning, heart-wrenching novel of love and loss, which ALA Booklist called "both shatteringly painful and bright with life and hope" in a starred review.
Since her brother, Tyler, committed suicide, Lex has been trying to keep her grief locked away, and to forget about what happened that night. But as she starts putting her life, her family, and her friendships back together, Lex is haunted by a secret she hasn't told anyone—a text Tyler sent, that could have changed everything.
---
Cara always knew life on planet L'eihr would be an adjustment. With Aelyx, her L'eihr boyfriend, back on Earth, working to mend the broken alliance between their two planets, Cara is left to fend for herself at a new school, surrounded by hostile alien clones. Even the weird dorm pet hates her.
Things look up when Cara is appointed as human representative to a panel preparing for a human colony on L'eihr. A society melding their two cultures is a place where Cara and Aelyx could one day make a life together. But with L'eihr leaders balking at granting even the most basic freedoms, Cara begins to wonder if she could ever be happy on this planet, even with Aelyx by her side.
Meanwhile, on Earth, Aelyx, finds himself thrown into a full-scale PR campaign to improve human-L'eihr relations. Humans don't know that their very survival depends on this alliance: only Aelyx's people have the technology to fix the deadly contamination in the global water supply that human governments are hiding. Yet despite their upper hand, the leaders of his world suddenly seem desperate to get humans on their side, and hardly bat an eye at extremists' multiple attempts on Aelyx's life. The Way clearly needs humans' help but with what? And what will they ask for in return?
---
The epic conclusion to Richelle Mead's New York Times bestselling Bloodlines series is finally here…
Sydney Sage is an Alchemist, one of a group of humans who dabble in magic and serve to bridge the worlds of humans and vampires. They protect vampire secrets—and human lives.
After their secret romance is exposed, Sydney and Adrian find themselves facing the wrath of both the Alchemists and the Moroi in this electrifying conclusion to Richelle Mead's New York Times bestselling Bloodlines series. When the life of someone they both love is put on the line, Sydney risks everything to hunt down a deadly former nemesis.  Meanwhile, Adrian becomes enmeshed in a puzzle that could hold the key to a shocking secret about spirit magic, a secret that could shake the entire Moroi world.
What are your must have titles for February? Tell us in the comments.
---
Authors/Publishers: have a book coming out soon?
Request a Review or schedule a visit/giveaway
Please leave a comment if we missed a title and we will update this post.