It's the last day of the month which means it's time to check out what we're reading next month in: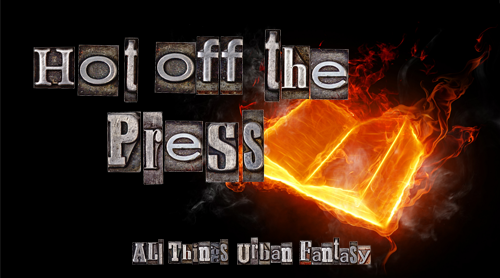 Want to know what titles came out in previous months? View previous Hot Off The Press posts
—————————————–
*Release dates are subject to change.  Click '+ Description' to reveal the full description. Please visit our Titles Received For Review page to see which of these titles will be reviewed this month.
29 Adult Titles Releasing in January

---
From USA Today bestselling author Gigi Pandian comes a modern tale of ancient intrigue
Unpacking her belongings in her new hometown of Portland, Oregon, herbalist and reformed alchemist Zoe Faust can't help but notice she's picked up a stowaway. Dorian Robert-Houdin is a living, breathing three-and-half-foot gargoyle?not to mention a master of French cuisine?and he needs Zoe's expertise to decipher a centuries-old text. Zoe, who's trying to put her old life behind her, isn't so sure she wants to reopen her alchemical past . . . until the dead man on her porch leaves her no choice.
Includes recipes!
Praise:
A 2016 Lefty Award winner for Best LCC Regional Mystery
"This reviewer is eagerly anticipating more from this series, and a return of a cast more fun than an episode of Portlandia."?RT BOOK REVIEWS 
1/2
"Pandian . . . launches a supernatural cozy series that hits high marks for a modern twist on an ancient practice. Amusing supporting characters and historical details solidify this engaging mystery."?LIBRARY JOURNAL
"[A] lighthearted supernatural mystery . . . Pandian sets this series apart from other fluffy paranormal mysteries with Zoe's cute nonhuman sidekick and some mouthwatering vegan recipes."?PUBLISHERS WEEKLY
"A whimsical and charming supernatural mystery."?MYSTERY SCENE
"What really makes this book stand out, however, is the originality . . . Pandian has managed to create an eccentric and charming cast of characters readers are going to want to spend more time with."?RT BOOK REVIEWS ONLINE
"The Accidental Alchemist is a recipe for a great read. Gigi Pandian's pen never disappoints."?JULIET BLACKWELL, NEW YORK TIMES BESTSELLING AUTHOR OF THE WITCHCRAFT MYSTERY SERIES
"Mysterious, captivating, and infused with the rich history of the Northwest . . . fantastic."?PORTLAND BOOK REVIEW
"A magical, whimsical cozy that will delight readers who enjoy Juliet Blackwell and Heather Weber mysteries!" ?AVERY AAMES, AKA DARYL WOOD GERBER, AUTHOR OF THE CHEESE SHOP MYSTERIES
"Zoe and Dorian are my new favorite amateur-sleuth duo!" ?VICTORIA LAURIE, NEW YORK TIMES BESTSELLING AUTHOR
"Readers won't want to put this book down."?Vegetarian Journal
---
The climactic third novel in New York Times bestselling author Jeaniene Frost's Night Prince series finds Vlad and his newly turned bride, Leila, at odds with each other—and vulnerable to the one vampire powerful enough to end the Dark Prince's reign . . .
Play with fire, pay the price
Leila's years on the carnie circuit were certainly an education. What she didn't learn: how to be a vampire, or how to be married to the most famous vampire of them all. Adjusting to both has Leila teetering on a knife edge between passion and peril, and now the real danger is about to begin . . .
Vlad must battle with a centuries-old enemy whose reach stretches across continents and whose strength equals his own. It isn't like Vlad to feel fear, but he does . . . for Leila, because his enemy knows she is Vlad's greatest weakness. As friend and foe alike align against him—and his overprotectiveness drives Leila away—Vlad's love for his new bride could be the very thing that dooms them both . . .
---
Everyone has a breaking point.

Mina Tanner was once a converter, a human with telekinetic and telepathic abilities. After a vicious mental assault by an evil shadowmind stripped her of her powers, she was forced to flee her home to escape her attacker. Now, she's trying to start a new life in San Francisco, far away from any and all reminders of the gifts she grew up using.

But her precariously balanced "normal" life topples as her apartment and her job fall victim to a new luxury development. Jackson Herring, an old family friend and powerful converter, offers Mina his spare bedroom while she gets on her feet, and she agrees…reluctantly. Mina's finding it difficult enough to adjust without a daily reminder of what she's lost, especially when that reminder is six-foot-four, super-talented and gorgeous.

When a mugger attacks her and she somehow burns his hands, Mina realizes that despite everything she's lost, she may have gained something far more powerful—and dangerous—than she ever imagined. And when the rest of the shadowmind community learns about it, Mina will find herself on the run once again.

Book three of The Shadowminds

93,000 words
---
NEW YORK TIMES BESTSELLER • "Mac is back and badder than ever!"—J. R. Ward
MacKayla Lane and Jericho Barrons return in the blockbuster Fever series from Karen Marie Moning.
It's easy to walk away from lies. Power is another thing.
MacKayla Lane would do anything to save the home she loves. A gifted sidhe-seer, she's already fought and defeated the deadly Sinsar Dubh—an ancient book of terrible evil—yet its hold on her has never been stronger.
When the wall that protected humans from the seductive, insatiable Fae was destroyed on Halloween, long-imprisoned immortals ravaged the planet. Now Dublin is a war zone with factions battling for control. As the city heats up and the ice left by the Hoar Frost King melts, tempers flare, passions run red-hot, and dangerous lines get crossed. Seelie and Unseelie vie for power against nine ancient immortals who have governed Dublin for millennia; a rival band of sidhe-seers invades the city, determined to claim it for their own; Mac's former protégé and best friend, Dani "Mega" O'Malley, is now her fierce enemy; and even more urgent, Highland druid Christian MacKeltar has been captured by the Crimson Hag and is being driven deeper into Unseelie madness with each passing day. The only one Mac can depend on is the powerful, dangerous immortal Jericho Barrons, but even their fiery bond is tested by betrayal.
It's a world where staying alive is a constant struggle, the line between good and evil is blurred, and every alliance comes at a price. In an epic battle against dark forces, Mac must decide who she can trust, and what her survival is ultimately worth.
Look for all of Karen Marie Moning's sensational Fever novels:
DARKFEVER | BLOODFEVER | FAEFEVER | DREAMFEVER | SHADOWFEVER | ICED | BURNED | FEVERBORN | FEVERSONG
Praise for Burned
"Karen Marie Moning is back, delivering the kind of spellbinding, addictive, twisted tale we love to devour. Magic and madness, intrigue and illusion, passion and power, sexual tension and more sexual tension. . . . Burned is a book that shouldn't be missed. Thrilling, suspenseful, sexy—it has all the right stuff to delight the most ardent of Fever fans."—USA Today
"Dark, delicious suspense! Karen Marie Moning is my author of choice and Fever is my series of choice for action-packed suspense with a spine-tingling paranormal twist."—#1 New York Times bestselling author Lisa Gardner
"A masterwork by an incomparable writer. Burned is brilliant, sexy, and dangerous. I adore Moning! No one does it better."—#1 New York Times bestselling author Sylvia Day
"Prepare for a heart-stopping trip into the epic Fever world, filled with gasp-out-loud surprises and sweltering sensuality."—#1 New York Times bestselling author Kresley Cole
"Burned gets the highest rating from me. I wanted to run through town shouting 'Mac is back! Mac is back!' Grab some snacks, something to drink, and settle down for a cover-to-cover read that will likely keep you up all night."—New York Times bestselling author Linda Howard

"One of the most anticipated books in romance . . . Burned is told through several viewpoints, but the dominating view is Mac's, and it's wonderful to have her back, as well as get to spend time with the two Alphas in her life."—Heroes and Heartbreakers
"Deeply complex, heady and action-packed."—RT Book Reviews
---
The first book in the genre-bending Silvers series—an io9 "can't miss" science fiction pick—about six extraordinary people whose fates become intertwined on an earth far different from our own. THE SONG OF THE ORPHANS: The Silvers–Book Two comes out July 2017.
"Highly recommended for fans of apocalyptic and dystopian fiction."—Library Journal (starred review)
"An absorbing adventure with a fresh take on both the parallel-universe and the paranormal subgenres."—Kirkus (starred review)
Without warning, the world comes to an end. The sky looms frigid white. The electric grid falters. Airplanes everywhere crash to the ground.
Within moments, the sky comes down in a crushing sheet of light, and everything and everyone are gone—except for Hannah and Amanda Given. Saved from destruction by three fearsome and powerful beings, the Given sisters suddenly find themselves elsewhere: a strange new Earth where restaurants move through the air like flying saucers and the fabric of time is manipulated by common household appliances.
Soon Hannah and Amanda are joined by four other survivors from their world—a mordant cartoonist, a shy teenage girl, a brilliant young Australian, and a troubled ex-prodigy. Hunted by enemies they never knew they had, and afflicted with temporal abilities they never wanted, the sisters and their companions begin a cross-country journey to find the one man who can save them—before time runs out.
---
A Catherine Award-Winning book from bestselling author Kelly Moran!

It might be love, but will they survive the night?
The ghosts of her family's estate on the coast of Maine never troubled Ava Trumble. When she finally inherits the historic mansion, however, there's a small string attached: Ava has exactly one year to solve a 200-year-old mystery of a missing girl, or lose her family's home…
The lead investigator for paranormal TV show Phantoms, Jackson Granger, is prepared for any metaphysical encounter-until now. It's not just the uncanny sense of "coming home" or even his reaction to the fiery redhead who seems to consume his every waking thought. No, it's that the ghosts are using Jackson and Ava's attraction to play out a centuries-old tragedy. Heartbreak. Loss. Overwhelming passion. Now Jackson and Ava must determine if they're sharing something real…or if they've been possessed by a love that never died.
---
Avoiding love is hard. Catching a killer can be fatal…
When Rob's sister passed away, she left him her dog and her house. He can handle the dog part, but he doesn't need another home. Especially a fixer-upper the neighbor swears is haunted. Then he meets Bridget, who's working on getting her life back together after a car accident left her scarred in more ways than one. She can't pass up Rob's offer of free lodging, regardless of the shape it's in. Or the roommate that's part of the package. She's never believed in ghosts, but now she's living with one who wants Bridget's help in catching a killer. There's only one problem: the killer has unfinished business…
---
Handsome and haunted, he's a reaper who prefers to work alone. But Fate has other plans for him and the sassy secret agent who shot him in another life—if their pasts don't catch up with them first.
Dmitri Stavitsky has never played well with others—a Soviet KGB spy in life turned reaper after death, his work of bringing souls to the other side is best done alone. But orders from the top soon place him alongside fellow reaper Gwen Peterson, the American counter intelligence agent who took his life so many years ago. Now, as a ghost from Gwen's past resurfaces with the power to steal reapers' souls, the two have no choice but to set aside their differences and apprehend the rogue together. But their cross-country mission soon ignites feelings Dmitri thought he was no longer capable of—for the woman who helped destroy him. With an ancient force and a small army against them, he'll have to let go of old grudges or risk his future with Gwen. . .as Fate hangs dangerously in the balance.
Praise for Lori Sjoberg's Grave Intentions
"A highly enjoyable, intelligently written story."
93,000 Words
---
Pacific Fire: Another thrilling ride through Greg van Eekhout's wildly imaginative world of California Bones, featuring entertaining new characters and a dangerous magical plot unfolding in Los Angeles.
I'm Sam. I'm just this guy.
Okay, yeah, I'm a golem created from the substance of his own magic by the late Hierarch of Southern California. With a lot of work, I might be able to wield magic myself. I kind of doubt it, though. Not like Daniel Blackland can.
Daniel's the reason the Hierarch's gone and I'm still alive. He's also the reason I've lived my entire life on the run. Ten years of never, ever going back to Los Angeles. Daniel's determined to protect me. To teach me.
But it gets old. I've got nobody but Daniel. I'll never do anything normal. Like attend school. Or date a girl.
Now it's worse. Because things are happening back in LA. Very bad people are building a Pacific firedrake, a kind of ultimate weapon of mass magical destruction. Daniel seemed to think only he could stop them. Now Daniel's been hurt. I managed to get us to the place run by the Emmas. (Many of them. All named Emma. It's a long story.) They seem to be healing him, but he isn't going anyplace soon.
Do I even have a reason for existing, if it isn't to prevent this firedrake from happening? I'm good at escaping from things. Now I've escaped from Daniel and the Emmas, and I'm on my way to LA.
This may be the worst idea I ever had.
---
FIRST IN A BRAND NEW URBAN FANTASY SERIES
"Because I'm an inbetweener—and the only one anyone knows of at that—the dead turn to me when something is askew between them and the living. Usually, it's something mundane like a suicide gone wrong or someone revived that shouldn'ta been."
 
Carlos Delacruz is one of the New York Council of the Dead's most unusual agents—an inbetweener, partially resurrected from a death he barely recalls suffering, after a life that's missing from his memory. He thinks he is one of a kind—until he encounters other entities walking the fine line between life and death.  
 
One inbetweener is a sorcerer. He's summoned a horde of implike ngks capable of eliminating spirits, and they're spreading through the city like a plague. They've already taken out some of NYCOD's finest, leaving Carlos desperate to stop their master before he opens up the entrada to the Underworld—which would destroy the balance between the living and the dead.
 
But in uncovering this man's identity, Carlos confronts the truth of his own life—and death.…
---
"Hot, action-packed, and sexy as hell."-Sara Humphreys, award-winning author of Vampire Trouble
INTRODUCING SWAT: SPECIAL WOLF ALPHA TEAM
They're tight
They're on target
They're as alpha as men can get
The Dallas SWAT team is hiding one helluva secret…they're a pack of wolf shifters.
The team of elite sharpshooters is ultra-secretive-and also the darlings of Dallas. This doesn't sit well with investigative journalist Mackenzie Stone. They must be hiding something…and she's determined to find out what.
Keeping Mac at a distance proves impossible for SWAT team commander Gage Dixon. She's smart, sexy, and makes him feel alive for the first time in years. But she's getting dangerously close to the truth-and perilously close to his heart…
SWAT (Special Wolf Alpha Team) Series
Hungry Like the Wolf
Wolf Trouble
In the Company of Wolves
Praise for Paige Tyler's X-Ops series:
"A wild, hot, and sexy ride. I loved it!"-Terry Spear, USA Today bestselling author of A SEAL in Wolf's Clothing
"Dangerously sexy and satisfying."-Virna DePaul, New York Times bestselling author of the Belladonna Agency series
"Nonstop action and hair-raising storytelling done well."-RT Book Reviews, 4 ½ Stars
---
The Ranger
On the island of Galveston, off the coast of southeast Texas, lies a hotel called the Jacaranda. In its single year of operation, two dozen people have died there. The locals say it's cursed. The Rangers say that's nonsense, but they know a man who might be willing to investigate. Horatio Korman crosses the water from the mainland, and hopes for the best.
The Nun
But the bodies pile up, and a hurricane is brewing up fast. One of the Jacaranda's guests sees time running out, so she seeks an authority of a different sort: a priest from El Huizache who is good at solving problems and keeping secrets. Eileen Callahan has a problem to solve, and a secret to keep. She crosses her fingers, and sends a message that could save them all.
The Padre
Juan Miguel Quintero Rios broke a promise to the Virgin, and so he was punished…but his intentions were pure, so he was also blessed. Now he walks the southwest with second sight and a tattoo across his back: "Deo, non Fortuna"–By God, not chance. The former gunslinger crosses himself, and makes for the Jacaranda Hotel.
---
Vampire Henry Sturges returns in the highly anticipated sequel to
Abraham Lincoln: Vampire Hunter
-a sweeping, alternate history of twentieth-century America by
New York Times
bestselling author Seth Grahame-Smith.
THE LAST AMERICAN VAMPIRE
In Reconstruction-era America, vampire Henry Sturges is searching for renewed purpose in the wake of his friend Abraham Lincoln's shocking death. Henry's will be an expansive journey that first sends him to England for an unexpected encounter with Jack the Ripper, then to New York City for the birth of a new American century, the dawn of the electric era of Tesla and Edison, and the blazing disaster of the 1937 Hindenburg crash.
Along the way, Henry goes on the road in a Kerouac-influenced trip as Seth Grahame-Smith ingeniously weaves vampire history through Russia's October Revolution, the First and Second World Wars, and the JFK assassination.
Expansive in scope and serious in execution, THE LAST AMERICAN VAMPIRE is sure to appeal to the passionate readers who made Abraham Lincoln: Vampire Hunter a runaway success.
---
In a broken landscape carved by environmental collapse, Boston paramedic Cacia Ferry risks life and limb on the front lines of a fragile and dangerous city. What most don't know—including her sexy new partner, Eli Margolis—is that while Cacy works to save lives, she has another job ferrying the dead to the Afterlife. Once humans are "Marked" by Fate, the powerful Ferrys are called to escort the vulnerable souls to either eternal bliss or unending fire and pain.
Unaware of Cacy's other life, Eli finds himself as mesmerized by his fierce and beautiful partner as he is mistrustful of the influential Ferry clan led by the Charon—who happens to be Cacy's father. Cacy, in turn, can no longer deny her intense attraction to the mysterious ex-Ranger with a haunted past. But just as their relationship heats up, an apparent hit takes the Charon before his time. Shaken to the core, Cacy pursues the rogue element who has seized the reins of Fate, only to discover that Eli has a devastating secret of his own. Not knowing whom to trust, what will Cacy have to sacrifice to protect Eli—and to make sure humanity's future is secure?
---
The first in an exciting series featuring the unforgettable antiquities thief Owl—a modern-day "Indiana Jane" who reluctantly navigates the hidden supernatural world—from the pen of rising urban fantasy star Kristi Charish. For fans of Kim Harrison, Jim Butcher, Jennifer Estep, Jenn Bennett, and the like. The series also includes Owl and the City of Angels and Owl and the Electric Samurai.

Ex-archaeology grad student turned international antiquities thief, Alix—better known now as Owl—has one rule. No supernatural jobs. Ever. Until she crosses paths with Mr. Kurosawa, a red dragon who owns and runs the Japanese Circus Casino in Las Vegas. He insists Owl retrieve an artifact stolen three thousand years ago, and makes her an offer she can't refuse: he'll get rid of a pack of vampires that want her dead. A dragon is about the only entity on the planet that can deliver on Owl's vampire problem—and let's face it, dragons are known to eat the odd thief.

Owl retraces the steps of Mr. Kurosawa's ancient thief from Japan to Bali with the help of her best friend, Nadya, and an attractive mercenary. As it turns out though, finding the scroll is the least of her worries. When she figures out one of Mr. Kurosawa's trusted advisors is orchestrating a plan to use a weapon powerful enough to wipe out a city, things go to hell in a hand basket fast…and Owl has to pick sides.
---
We're the D'Artigo sisters: savvy half-human, half-Fae operatives for the Otherworld Intelligence Agency. My sister Camille is a wicked-good witch with three gorgeous husbands. Menolly is a vampire married to a werepuma. And me? I'm Delilah, a two-faced werecat and a Death Maiden. While the war in Otherworld is expanding, so is my newly renamed PI business. And my next case is about to make life very interesting…
While waiting for Shadow Wing's next move, I decide to revamp my ragtag PI agency into the Cat's Eye Investigations firm. My first client turns out to be our cousin Daniel. During the grand reopening for the Wayfarer, he shows up while being chased by a rampaging ghost. Daniel has procured a rare and valuable sword, and a ring of ghostly warriors comes attached to it. Protectors of the soul trapped within it, the spirits are out to stop anybody who threatens the weapon. As my sisters and I unravel the history of the sword, we quickly realize that the entity locked within the blade is a dangerous king from times gone by—and he's about to break free and try to recover his crown…
---
A businesswoman desperate to achieve her dream.
Wineseller Christina Alvarez Mancini told one little lie—to reassure wealthy clients, she invented a suave British boss. With her ultimate dream, a winery of her own, close to becoming reality, she can't allow irregularities at a high-end wine auction to jeopardize her reputation.
A conman in love with a good plan.
Stig needs money, fast. An immortal Viking thief who discovered the perfect role as a fictional wine merchant, he's days away from the big payoff. Even if the California woman who created his character realizes a real person is conducting business in London, he'll disappear. That's what he does best.
Secrets that turn deadly.
Stig has success in his sights when Christina walks into his auction preview, ready to ruin his plan. Experience tells Stig to cut and run; a thousand years of boredom compel him to flirt. And when deadly Vikings from Stig's past crash the party, Christina and Stig are forced to cooperate in order to escape. Yet everywhere they flee, it's these two rivals' own lies that set the greatest traps…
Book two of The Immortal Vikings
100,000 words
---
BOOK 4 AND CONCLUSION OF THE BLACK TIDE RISING SERIES FROM THE NEW YORK TIMES BEST-SELLING AUTHOR. Sequel to Islands of Rage and Hope, To Sail a Darkling Sea, and Under a Graveyard Sky. A hardened group of survivors fights back against a zombie plague that has brought down civilization.

With the world consumed by a devastating plague that drives humans violently insane, what was once a band of desperate survivors bobbing on a dark Atlantic ocean has now become Wolf Squadron, the only hope for the salvation of the human race. Banding together with what remains of the U.S. Navy, Wolf Squadron, and its leader Steve Smith, not only plans to survive—he plans to retake the mainland from the infected, starting with North America. 

Smith's teenage daughters have become zombie hunters of unparalleled skill, both at land and on the sea, and they may hold the key to the rebirth of civilization on a devastated planet.

About the Black Tide Rising Series:
"Not only has Ringo found a mostly unexplored corner of the zombie landscape, hes using the zombie frame to tackle a broader theme: the collapse and rebirth of civilization. The zombie scenes are exciting, sure, but its the human story that keeps us involved. A fine series."—Booklist

About Under a Graveyard Sky:
"Ringo combines humor and horror in this strong series debut, the thinking reader's zombie novel."—Publishers Weekly


About John Ringo:
" peopled with three-dimensional characters and spiced with personal drama as well as tactical finesse." —Library Journal

". . . Explosive. . . . fans. . .will appreciate Ringo's lively narrative and flavorful characters." —Publishers Weekly

". . .practically impossible not to read in one sitting . . . exceedingly impressive . . . executed with skill, verve, and wit." —Booklist

"Crackerjack storytelling." —Starlog

BLACK TIDE RISING SERIES:
Under a Graveyard Sky
To Sail a Darkling Sea
Islands of Hope and Rage
Strands of Sorrow
---
After solving The Grendel Affair, the agents have another SPI File to investigate…
We're Supernatural Protection & Investigations, known as SPI. We battle the real monsters of myth and legend, but this Halloween, we're searching for diamonds…
A gala opening at the Metropolitan Museum of Art has attracted the upper crust of Manhattan—and thieves. A trio of vile harpies attacks the crowd and steals the stars of the exhibition: a colorful cluster of seven cursed diamonds known as the Dragon Eggs.
In the right mage's hands, each stone can pack a magical wallop. Together they have the power to "cure" the supernaturals of the tristate area—but for many of those vampires and werewolves, that means turning into dust.
I'm Makenna Fraser, a seer for SPI. With the help of my partner, Ian, and the other agents, I have twenty-four hours to prevent total global panic, find the diamonds, and save the supernatural community. No biggie…
---
Collin Dailey is a trapped man: struggling to make a living as a fisherman, deep in debt to the gangster he does business with…and shackled to his destiny as a Curse Keeper. Sworn to guard the sealed portal to hell, Collin yearns to escape the dark duty that binds him. But his dream of outrunning his tormented life may be an impossible one. After all, he can't turn his back on centuries of sacred tradition—or ignore his iron-fisted conjurer grandmother and her dire prophecies of a terrifying enemy bent on destroying him.
When the fearsome creator god Ahone reaches out with a tempting offer, Collin may not be able to resist. If he breaks the curse that barricades the demon realm, he'll be liberated forever…as long as he can survive a confrontation with his deadly counterpart.
In the new prequel novella to the Curse Keepers series by New York Times bestselling author Denise Grover Swank, a young man must decide between seizing his own coveted freedom and sealing humankind's doom.
---
Two star-crossed souls discover that their fates are intertwined—for better or worse—in the second book in the Beyond series of paranormal romances that began with The Five Deaths of Roxanne Love.

Ryan Love's life is about to go up in flames—literally—when a mystical being named Sabelle appears, claiming to be from the Beyond—the realm of heaven, hell, and mysteries both awesome and terrifying. As Ryan's family business and home are destroyed in a freak explosion, Sabelle saves him just in time. So why does Ryan feel like she's the one who needs saving? He wants to resist this dangerous attraction, but how can he fight a fate this tempting?

Sabelle is a powerful oracle who has broken the laws of the Beyond to save Ryan's life, but once she meets Ryan, everything changes. Ryan steals her heart and awakens her passions, making her long to be human. But corruption is seeping out of the Beyond and Sabelle must choose between saving the fate of mankind and following her heart. Is she Ryan's fate or the destiny he won't survive?
---
Book six of the St. Croix Chronicles

In this final installment of Cherry St. Croix's adventures, only one thing could compel the disgraced countess to return to Society—the threat of immortality.

All is not peaceful in the wake of the Midnight Menagerie's ruin. Although the Karakash Veil has been forced to flee its stronghold, the mysterious head of the criminal organization is not content to fade away.

Above the foggy drift, a priceless diamond vanishes. In the dangerous Underground, a murderous rampage demands retribution. The hunt for the mastermind behind these misdeeds sends me back to Society—and into the unforgiving embrace of the world I'd left behind.

Nothing is what it seems. Enemies, allies—and a man who struggles with a nature even devotion cannot tame. Torn between the scars of the past and fragile new beginnings, I must create balance in the world I have chosen—and with the people I have come to love. The game has changed; should the Veil achieve the immortality it craves, I will have nowhere left to run.

103,000 words
---
Kelly Meade, author of Grey Bishop and Black Rook, continues her Cornerstone Run saga…
Checkmate…
 
Despite a month of peace from hybrid attacks, the constant threat of violence has the loup garou on edge. Knight McQueen's home feels like a military compound and his people have become battle-weary soldiers. And Knight's tenuous grip on his own self-control has been further damaged by the disappearance of the only woman whose touch brings him peace.
 
Held prisoner by her hybrid half-sisters and forced to care for an unknown child, Shay Butler's quarterly is approaching but a silver-laced collar prevents her from shifting. As her time draws closer, her sanity begins to slip.
 
The opportunity to rescue Shay arrives when Magus enemy Archimedes Atwood requests a parley to discuss ways to end the conflict between their people and stop the rogue hybrids. Alpha Bishop McQueen agrees, bringing his brothers together to form a plan that will bring Shay home to Knight, stop the final two hybrids—and finally bring Archimedes to justice once and for all…
 
INCLUDES A PREVIEW OF THE CORNERSTONE RUN NOVEL, BLACK ROOK
 
"Kelly Meding is a real storyteller and I look forward to reading more of her work."—Patricia Briggs, New York Times Bestselling Author
Raised on a steady diet of Star Wars, Freddy Krueger and "Fear Street" novels, Kelly Meade developed a love for all things paranormal at a very young age. The stealthy adolescent theft of a tattered paperback from her grandmother's collection of Harlequins sparked an interest in romance that has continued to this day. Writing as Kelly Meding, Meade is the author of the Dreg City urban fantasy and the MetaWars books.
---
One night out of all the centuries changed their lives forever… 
Called to the scene of a double murder, police officer Colton Killion finds that the vicious attack by vampires has not only decimated his family, but the trauma from it transforms him into a rare ghost wolf. Now he's on a life-and-death mission to restore justice. The last thing he needs is a distraction—especially when it comes in the lithe, female form of Lycan Rosalind Kirk. 
But Rosalind needs his help as much as he can't ignore his insatiable attraction to her. For that very attack also infused Rosalind with the spirit of a Banshee…and now Colton is the only being who can protect her from Others. When evil strikes again, Rosalind and Colton must risk everything by crossing a forbidden line…consequences be damned.
24 YA Titles Releasing in January
---
I am different. I have always been different, but no one can know or my life will be in danger. So I hide in plain sight, wearing drab clothes and thick glasses and trying to be invisible. I'm so good at hiding, no one has ever noticed me. Until Ian…the mysterious and oh-so-cute boy I know I need to avoid.
Now I have been seen. And more terrifying still, I am wanted?by those who would protect me and those who would destroy everything and everyone I love. But if they're all terrified about who I am, wait until they see what I can do…
The Atlantis Rising series is best enjoyed in order.
Reading Order:
Book #1 Atlantis Rising
Book #2 Atlantis Quest
Book #3 Atlantis Reborn
---
Since discovering she is a shape-shifting dragon, Bryn McKenna has seen her world thrown into chaos. Being a "crossbreed"—part Red dragon and part Blue—means Bryn will never fit in. Not with dragon society. Not with the archaic and controlling Directorate. And definitely not when she has striped hair and a not-so-popular affection for rule-breaking…
But sneaking around with her secret boyfriend, Zavien, gets a whole lot harder when he's betrothed to someone else. Someone who isn't a mixed breed and totally forbidden. And for an added complication, it turns out Bryn's former archnemesis Jaxon Westgate isn't quite the evil asshat she thought. Now she's caught between her desire to fit in and a need to set things on fire. Literally.
Because if Bryn can't adapt to the status quo…well, then maybe it's time for her to change it.
The Going Down in Flames series is best enjoyed in order
Reading Order:
Book #1 – Going Down in Flames
Book #2 – Bridges Burned
Book #3 – Trial by Fire
Book #4 – Fanning the Flames
---
Can they change their destiny? The sequel to FATES.
They kissed only once—and it was electric
, like the air before a storm. But Corinthe, a Fate from another world, and Lucas, a teenage boy from California, broke the rules of the universe, and learned too late that their love would have consequences. In the dizzying aftermath, Luc refuses to accept his destiny—not if it means a life without Corinthe. As a fire rages through the Crossroads that connect worlds, Luc must find a way to turn back time and save Corinthe. 
            Meanwhile, Luc's party-loving younger sister, Jasmine, starts to realize that things are not as they seem when time begins stuttering, sending her everyday life in San Francisco spinning into chaos. She's thrown into the path of Ford, a troubled soul with a secret past, who helps her unravel the mysterious threads that connect them all.
            Two breathtaking romances interweave across time in this story of what lies on the other side of Fate, as both Jas and Luc discover the incredible lengths they will go to for love.
Have you read FATES?
 
"Bross takes myth and makes it into brilliance, crafting a story the reader will never want to end." —Carrie Jones, New York Times bestselling author of the Need series
"A divine debut we are all fated to read!" —#1 New York Times bestselling author Jennifer L. Armentrout
---
With inspiration from Mary Shelley's Frankenstein—and perfect for fans of Libba Bray—this breathless conclusion to the Madman's Daughter trilogy explores the things we'll sacrifice to save those we love…even our own humanity.
After killing the men who tried to steal her father's research, Juliet and her friends have escaped to a remote estate on the Scottish moors. Owned by the enigmatic Elizabeth von Stein, the mansion is full of mysteries and unexplained oddities: dead bodies in the basement, secret passages, and fortune tellers who seem to know Juliet's secrets. Though it appears to be a safe haven, Juliet fears new dangers may be present within the manor's walls.
Then Juliet uncovers the truth about the manor's long history of scientific experimentation—and her own intended role in it—forcing her to determine where the line falls between right and wrong, life and death, magic and science, and promises and secrets. And she must decide if she'll follow her father's dark footsteps or her mother's tragic ones, or whether she'll make her own.
---
A girl makes a secret sacrifice to the faerie king in this lush New York Times bestselling fantasy by author Holly Black
In the woods is a glass coffin. It rests on the ground, and in it sleeps a boy with horns on his head and ears as pointed as knives….
Hazel and her brother, Ben, live in Fairfold, where humans and the Folk exist side by side. Since they were children, Hazel and Ben have been telling each other stories about the boy in the glass coffin, that he is a prince and they are valiant knights, pretending their prince would be different from the other faeries, the ones who made cruel bargains, lurked in the shadows of trees, and doomed tourists. But as Hazel grows up, she puts aside those stories. Hazel knows the horned boy will never wake.
Until one day, he does….
As the world turns upside down, Hazel has to become the knight she once pretended to be.
The Darkest Part of the Forest is bestselling author Holly Black's triumphant return to the opulent, enchanting faerie tales that launched her YA career.
---
Can Evie convince her rival loves to work together? Their survival depends on it in this third book of #1
New York Times
bestselling author Kresley Cole's Arcana Chronicles, a nonstop action tale of rescue, redemption, and a revenge most wicked.
Heartbreaking decisions
Evie was almost seduced by the life of comfort that Death offered her–until Jack was threatened by two of the most horrific Arcana, The Lovers. She will do anything to save him, even escape Death's uncanny prison, full of beautiful objects, material comforts . . . and stolen glances from a former love.
Uncertain victory
Despite leaving a part of her heart behind with Death, Evie sets out into a perilous post-apocalyptic wasteland to meet up with her allies and launch an attack on The Lovers. Such formidable enemies require a battle plan, and the only way to kill them may mean Evie, Jack, and Death allying. Evie doesn't know what will prove more impossible: surviving slavers, plague, Bagmen and other Arcana–or convincing Jack and Death to work together.
Two heroes returned
There's a thin line between love and hate, and Evie just doesn't know where she stands with either Jack or Death. Will this unlikely trio be able to defeat The Lovers without killing one another first . . . ?
---
After surviving a disastrous battle at prom, Alyssa has embraced her madness and gained perspective. She's determined to rescue her two worlds and the people and netherlings she loves. Even if it means challenging Queen Red to a final battle of wills and wiles . . . and even if the only way to Wonderland, now that the rabbit hole is closed, is through the looking-glass world—a parallel dimension filled with mutated and violent netherling outcasts.
In the final installment of the wildly popular Splintered trilogy, Alyssa and her dad journey into the heart of magic and mayhem in search of her mom and to set right all that's gone wrong. Together with Jeb and Morpheus, they must salvage Wonderland from the decay and destruction that has ensnared it. But if they succeed and come out alive, can everyone truly have their happily ever after?

Read all the books in the New York Times bestselling Splintered series: Splintered (Book 1), Unhinged (Book 2), Ensnared (Book 3), and Untamed (The Companion Novel).

Praise for Splintered:
STARRED REVIEW

"Fans of dark fantasy, as well as of Carroll's Alice in all her revisionings (especially Tim Burton's), will find a lot to love in this compelling and imaginative novel."
—Bulletin of the Center for Children's Books

"Alyssa is one of the most unique protagonists I've come across in a while. Splintered is dark, twisted, entirely riveting, and a truly romantic tale."
—USA Today

"Brilliant, because it is ambitious, inventive, and often surprising — a contemporary reworking of Lewis Carroll's "Alice's Adventures in Wonderland,'' with a deep bow toward Tim Burton's 2010 film version."
—The Boston Globe

"It's a deft, complex metamorphosis of this children's fantasy made more enticing by competing romantic interests, a psychedelic setting, and more mad violence than its original."
—Booklist

" Protagonist Alyssa…is an original. Howard's visual imagination is superior. The story's creepiness is intriguing as horror, and its hypnotic tone and setting, at the intersection of madness and creativity, should sweep readers down the rabbit hole."
—Publishers Weekly

"While readers will delight in such recognizable scenes as Alyssa drinking from a bottle to shrink, the richly detailed scenes that stray from the original will entice the imagination. These adventures are indeed wonderful."
—BookPage

"Attention to costume and setting render this a visually rich read…"
—Kirkus Reviews

"Wonderland is filled with much that is not as wonderful as might be expected, and yet, it is in Wonderland that Alyssa accepts her true nature. The cover with its swirling tendrils and insects surrounding Alyssa will surely attract teen readers who will not disappointed with this magical, edgy tale."
—Reading Today Online

"Creepy, descriptive read with a generous dollop of romance."
—School Library Journal
 
---
The #1 New York Times Bestselling Series!
Mirror, mirror, on the wall.
Who is the Fairest of them all?

Pure evil has a name, hides behind a mask of deceit, and uses her "glamour" to gain power. But who is Queen Levana? Long before she crossed paths with Cinder, Scarlet, and Cress in The Lunar Chronicles, Levana lived a very different story―a story that has never been told . . . until now.
New York Times–bestselling author Marissa Meyer reveals the story behind her fascinating villain in Fairest, an unforgettable tale about love and war, deceit and death. This extraordinary book includes a special full-color image of Levana's castle and an excerpt from Winter, the exciting conclusion to The Lunar Chronicles.
---
Hidden deep in the heart of a snow-covered wilderness lies the secret kingdom of the Kanin?a magical realm as beautiful as it is treacherous…
Bryn Aven has never fit into Kanin society. Her blond hair and blue eyes set her apart as an outsider?a half-blood unable to hold a respectable rank. But she's determined to prove herself as a loyal protector of the kingdom she loves. Her dream is to become a member of the King's elite guard, and she's not going to let anything stand in her way…not even her growing feelings for her boss, Ridley Dresden. A relationship between them is strictly forbidden, but Bryn can't fight her attraction to him. And she's beginning to think he feels it too.
Meanwhile, there's an attack on the kingdom?one that will test Bryn's strength like never before. Finally, she has the chance to confront Konstantin Black, the traitor who tried to kill her father years ago. It's up to Bryn to put a stop to him before he strikes again. But is she willing to risk everything to protect a kingdom that doesn't accept her for who she really is? And when her mission brings her closer to Ridley, will she be able to deny her heart?
---
The Maze Runner meets The Hunger Games in this heart-pounding trilogy. Orphaned teens, soon to be hunted for sport, must flee their resettlement camps in their fight for survival and a better life. For in the Republic of the True America, it's always hunting season. Riveting action, intense romance, and gripping emotion make this fast-paced adventure a standout debut.
After a radiation blast burned most of the Earth to a crisp, the new government established settlement camps for the survivors. At the camp, these sixteen-year-old "LTs," are eager to graduate as part of the Rite. Until they learn the dark truth: "LTs" doesn't stand for lieutenants but for Less Thans, feared by society and raised to be hunted for sport. They escape and join forces with the Sisters, twin girls who've suffered their own haunting fate. Together they seek the fabled New Territory, with sadistic hunters hot on their trail. Secrets are revealed, allegiances are made, and lives are at stake. As unlikely Book and fearless Hope lead their quest for freedom, these teens must find the best in themselves to fight the worst in their enemies.
---
Timeless, beautiful, and haunting, spirals connect the four episodes of The Ghosts of Heaven, the mesmerizing new novel from Printz Award winner Marcus Sedgwick. They are there in prehistory, when a girl picks up a charred stick and makes the first written signs; there tens of centuries later, hiding in the treacherous waters of Golden Beck that take Anna, who people call a witch; there in the halls of a Long Island hospital at the beginning of the 20th century, where a mad poet watches the oceans and knows the horrors it hides; and there in the far future, as an astronaut faces his destiny on the first spaceship sent from earth to colonize another world. Each of the characters in these mysterious linked stories embarks on a journey of discovery and survival; carried forward through the spiral of time, none will return to the same place.
This title has Common Core connections.
---
NEW YORK TIMES BESTSELLER • NAMED ONE OF THE BEST BOOKS OF THE YEAR BY NPR, BUZZFEED, AND BOOKLIST • With shades of The Hunger Games, Ender's Game, and Game of Thrones, debut author Pierce Brown's genre-defying epic Red Rising hit the ground running and wasted no time becoming a sensation. Golden Son continues the stunning saga of Darrow, a rebel forged by tragedy, battling to lead his oppressed people to freedom.
As a Red, Darrow grew up working the mines deep beneath the surface of Mars, enduring backbreaking labor while dreaming of the better future he was building for his descendants. But the Society he faithfully served was built on lies. Darrow's kind have been betrayed and denied by their elitist masters, the Golds—and their only path to liberation is revolution. And so Darrow sacrifices himself in the name of the greater good for which Eo, his true love and inspiration, laid down her own life. He becomes a Gold, infiltrating their privileged realm so that he can destroy it from within.
 
A lamb among wolves in a cruel world, Darrow finds friendship, respect, and even love—but also the wrath of powerful rivals. To wage and win the war that will change humankind's destiny, Darrow must confront the treachery arrayed against him, overcome his all-too-human desire for retribution—and strive not for violent revolt but a hopeful rebirth. Though the road ahead is fraught with danger and deceit, Darrow must choose to follow Eo's principles of love and justice to free his people.
 
He must live for more.
Praise for Golden Son
 
"Gripping . . . Both author and lead character have cranked up the emotional stakes. . . . With Golden Son, Brown avoids the sophomore slump, charging the novel with the kind of dystopia-toppling action you'd expect in a trilogy ender, not a middle volume. On virtually every level, this is a sequel that hates sequels—a perfect fit for a hero who already defies the tropes. A"—Entertainment Weekly
 
"Stirring . . . Comparisons to The Hunger Games and Game of Thrones series are inevitable, for this tale has elements of both."—Kirkus Reviews
"Brown writes layered, flawed characters . . . but plot is his most breathtaking strength. . . . Every action seems to flow into the next."—NPR
"It's a far superior sequel, in fact: one of the rare breed of reads that improves upon its predecessor in every conceivable category. . . . In a word, Golden Son is stunning. Never mind how little we've seen of 2015: Among science fiction fans, it should be a shoo-in for book of the year."—Tor.com
"Pierce Brown is a prodigy. As great as the first book of the Red Rising Trilogy is, Golden Son is even better. A wild ride full of suspense, intrigue, and serious ass-kicking bravado, it's expertly written and emotionally engaging, with top-notch universe-building that begs for further exploration. I want more!"—Christopher Golden, New York Times bestselling author of Snowblind
 
"The stakes are even higher than they were in Red Rising, and the twists and turns of the story are every bit as exciting. The jaw-dropper of an ending will leave readers hungry for the conclusion to Brown's wholly original, completely thrilling saga."—Booklist (starred review)
 
"Dramatic . . . the rare middle book that loses almost no momentum as it sets up the final installment."—Publishers Weekly
---
Three lost girls, one mysterious boy. They battle for his heart while he struggles for their souls in this gripping conclusion to The Blessed trilogy, from the New York Times bestselling author of the ghostgirl series.

Lucy, Cecelia, and Agnes have sacrificed everything for their belief in a boy who stole their hearts. First in Precious Blood and then in Passionaries, the girls have struggled to reconcile with their destinies. Now, as the world turns against them, will they be able to hold steadfast? Will they survive the final test?
---
A devil is a bad influence . . .
There was a time when geeky, squeaky-clean Max Kilgore would never lie or steal or even think about murder.
Then he accidentally unearths a devil, and Max's choices are no longer his own. The big red guy has a penchant for couch surfing and junk food—and you should never underestimate evil on a sugar high. With the help of Lore, a former goth girl who knows a thing or two about the dark side, Max is races against the clock to get rid of the houseguest from hell before time, and all the Flamin' Hot Cheetos this side of the fiery abyss, run out.
Gina Damico, author of the Croak series, once again delivers all the horror, hilarity, and high-stakes drama that any kid in high school or hell could ever handle.
---
hardcover 1st edition; like new dust jacket (amhbx25)
---
If you want to live happily ever after, first you have to stay alive.
Viv knows there's no escaping her fairy-tale curse. One day her beautiful stepmother will feed her a poison apple or convince her on-again-off-again boyfriend, Henley, to hunt her down and cut out her heart before she breaks his. In the city of Beau Rivage, some princesses are destined to be prey.
But then Viv receives an invitation to the exclusive club where the Twelve Dancing Princesses twirl away their nights. There she meets Jasper, an underworld prince who seems to have everything–but what he really wants is her. He vows to save her from her dark fate if she'll join him and be his queen.
All Viv has to do is tear herself away from the huntsman boy who still holds her heart. Then she might live to see if happily ever after is a promise the prince can keep. But is life as an underworld queen worth sacrificing the true love that might kill her?
Praise for Tear You Apart:
"Cross keeps readers guessing as she unfolds her mashup . . . with satisfyingly gruesome effect. A fan-pleasing combination of fairy-tale and thriller." —Kirkus Reviews
"Cross deftly takes the all-too-familiar Disney fairytale tropes (fair maiden, handsome prince) and turns them on their heads. These tales are dark and sinister (Viv worries her prince has a dead girl fetish) and filled with a diverse cast of characters. . . . A great read for fans of the television show, Once Upon A Time." —School Library Journal
"This fantastical mash-up is full of angst, star-crossed romance, and magic. There's plenty of
high-stakes drama to keep readers engaged, and fans of the first book are sure to be happy to return to the strange and magical world of Beau Rivage." —Booklist
Praise for Kill Me Softly:
YALSA Best Fiction 2013
YALSA Teens' Top 10 2013
"Not your vanilla retelling, Kill Me Softly combines the darkness of the original Brothers Grimm, a modern cast of characters, and just a twist of whimsy that makes the whole town of Beau Rivage feel so wrong. You know, the good kind of wrong." –Aprilynne Pike, #1 New York Times best-selling author of Wings

"Smart, romantic, and inspired, Sarah Cross's Kill Me Softly is storytelling at its finest. She breathes new life into familiar tales, twisting them in fantastically unexpected ways. This book blew me away!"–Carrie Ryan, author of The Forest of Hands and Teeth

"Incorporating suspense and romance, this contemporary, edgy, Grimm-based novel is an entertaining and well-written entry in a popular genre." —Booklist

"A girl struggles to escape her fairy-tale fate in this suspenseful fantasy. . . Clever fun." —Kirkus Reviews
"A paranormal romance that has the girl choosing the nice guy over the broody bad boy is a rare gem these days." —The Bulletin of the Center for Children's Books
"This modern fairy-tale mash-up will appeal to fans of urban fantasy and is a solid choice for any collection." —School Library Journal
---
Every night after Ember Pierce falls asleep, she disappears. She can teleport anywhere in the world—London, Paris, her crush's bedroom—wherever her dreams lead her. Ten minutes is all she gets, and once time's up, she returns to her bed. It's a secret she's successfully kept for the last five years. But now someone knows. A week after her eighteenth birthday, when frustratingly handsome Caden Hawthorne captures her, delivers her to the government, and then disappears before her eyes, Ember realizes two things: One, she is not alone. And two, people like her—teleporters—are being used as weapons. Dragged off to a remote facility where others like her live, Ember's forced to pair up with her former captor, Caden, to learn how to survive inside until she can escape. Only Caden's making escape seem less and less appealing. But even as Ember falls for the boy who got her into this mess, she knows that she is running out of time. Because the government has plans for those like her, and those plans might just cost Ember her life.
---
On a cold Colorado night, Oona Antunes leaves Crystal High's Winter Formal, walks deep into the woods, and lies down in the snow to die. She awakens in the hospital, suffering the effects of frostbite and hypothermia. But her physical injuries aren't nearly as painful as the wound she can't name, the one she feels cutting deep into the core of who she is. While recovering from her suicide attempt, Oona discovers that the roots of her problems go beyond herself. To fully understand what happened that night in the woods, she must confront not only her own pain but the hidden past thats suffocating someone she loves. The View from Who I Was is a story of the damage that can be passed down through the generations, and the healing that can arise from tragedy. Praise: ""Beautifully written.""KIRKUS REVIEWS ""This debut novel packs a walloping punch…Raw but with insight and tenderness, this story deftly explores lifes varied riches that come from the connections we build with others.""BOOKLIST
---
Ward de'Ath should be dead by now. Instead, he's chasing after a soul-eating creature—that he unleashed— and is bent on stopping her before she slaughters more innocents. Fortunately, Celia Carlyle remains by his side, a nobleman's gorgeous and deadly daughter, who is…well, dead.
Celia claims she'll champion Ward wherever he goes, even when she thinks his quest is hopeless. He can only hope her pledge comes from her heart, and not because she's bound to him through his magic.
When they enter Dulthyne, they stumble upon a dark power that threatens the entire town. Ward, with his unreliable necromancy, is determined to help but finds himself ensnared in the lure of white-hot magic…blood magic he struggles to resist. But if Celia's love is a lie, it might just doom his soul to the dark arts forever.
---
Maddie Fynn is a shy high school junior, cursed with an eerie intuitive ability: she sees a series of unique digits hovering above the foreheads of each person she encounters. Her earliest memories are marked by these numbers, but it takes her father's premature death for Maddie and her family to realize that these mysterious digits are actually deathdates, and just like birthdays, everyone has one.

Forced by her alcoholic mother to use her ability to make extra money, Maddie identifies the quickly approaching deathdate of one client's young son, but because her ability only allows her to see the when and not the how, she's unable to offer any more insight. When the boy goes missing on that exact date, law enforcement turns to Maddie.

Soon, Maddie is entangled in a homicide investigation, and more young people disappear and are later found murdered. A suspect for the investigation, a target for the murderer, and attracting the attentions of a mysterious young admirer who may be connected to it all, Maddie's whole existence is about to be turned upside down. Can she right things before it's too late?
---
Jeremy's friend, Mackie Spence, seems different. She doesn't act like the same person he's grown up with all his life. And Jeremy would know. In the last year, he's paid close attention, as that funny little girl suddenly turned into a knockout. But now something is beyond weird. He didn't see much of Mackie during the summer that followed her near-drowning incident. But it's September, she's back at school, and Jeremy can't explain the changes in her. After all, he's a jock who understands science and math, not girls like Mackie. Still, when both of them volunteer at the wild animal shelter, he sees how huge, wounded birds calm to her touch. And that's just the beginning. When Jeremy, who's falling hard for Mackie, starts to feel protective of her, keeping an eye on her as she makes her way through the woods and coves of the small Puget Sound island where both of them grew up, he sees things he finds hard to believe. Mackie is still Mackie, but she's also someone beyond normal human experience. So who is she? Or…what is she? How can Jeremy protect Mackie from her fate? Should he even try, or is he interfering in something so big and so ancient that it doesn't even have a name? And while he may love Mackie, is he going where mere mortals are forbidden? To save the girl he loves, Jeremy must solve puzzles that will not only change his future, but the way he understands life, forever.
---
Perfect for fans of Maggie Stiefvater's Shiver or Andrea Cremer's Nightshade, Willowgrove is Kathleen Peacock's riveting conclusion to the Hemlock trilogy. This final entry in Peacock's dark, romantic, paranormal suspense series pits friendship against survival, and trust against love.
Ever since Mac's best friend, Amy, was murdered, Hemlock has been a dangerous place. But now that Mac, her boyfriend, Kyle, and Amy's ex, Jason, instigated a mass breakout from Thornhill, a werewolf "rehabilitation" camp, the danger has only grown. Fear of the infection spreading is now at an all-time high and anyone with a scar is suspected of being a wolf.
What makes Mac even more afraid, though, are the dark experiments that the warden of Thornhill was performing on wolves in a secret asylum called Willowgrove. Uncovering the truth about what happened may be the only way for Mac to save everyone she loves and end her nightmares for good.
---
From beloved author, director, and actress, Amber Benson…
Unbeknownst to most of humankind, a powerful network of witches thrives within the shadows of society, using their magic to keep the world in balance. But they are being eliminated—and we will all pay if their power falls…
When Elyse MacAllister's great-aunt Eleanora, the woman who raised her, becomes deathly ill, Lyse puts her comfortable life in Georgia on hold to rush back to Los Angeles. And once she returns to Echo Park, Lyse discovers her great-aunt has been keeping secrets—extraordinary secrets—from her.
Not only is Lyse heir to Eleanora's Victorian estate; she is also expected to take her great-aunt's place in the Echo Park coven of witches. But to accept her destiny means to place herself in deadly peril—for the world of magic is under siege, and the battle the witches now fight may be their last…
---
"Gallardo resets the zombie bar, and it's sky-high." –Nancy Holder
What's that low-pitched groaning sound?
My name is Courtney, and I don't sell Vitamin Z at the Bully Burger anymore. These days my friends and I spend our after-school hours kicking zombie butt. Half the school is mad at me, even though I'm the one keeping their gray matter off the menu. And my dad won't let me talk about going to Columbia next year, even though the Army's clearing shufflers out of NYC.
These fast new super-zombies are pretty scary, and if it wasn't for the new guy's awesome moves we'd be toast. Between him, my maybe-boyfriend Phil, and my Z-head ex Brandon, stupid boys are going to lead the undead right to my doorstep. They can chase me all they want–whatever else happens, I am going to get the Z out of Zomburbia.
Praise for Zomburbia
"Scary, freaky, and original. Get this book!" –Nancy Holder
"Innovative and fascinating . . . You'll want to check that your zombie apocalypse closet is well stocked." –Molly Harper White
"Readers are guaranteed plenty of mayhem and romance, laughter and heartbreak." –James Patrick Kelly
What are your must have titles for January? Tell us in the comments.
---
Authors/Publishers: have a book coming out soon?
Request a Review or schedule a visit/giveaway
Please leave a comment if we missed a title and we will update this post.