It's the last day of the month which means it's time to check out what we're reading next month in: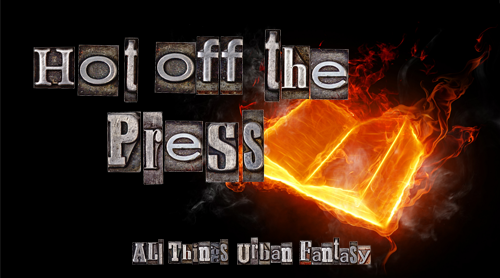 Want to know what titles came out in previous months? View previous Hot Off The Press posts
—————————————–
*Release dates are subject to change.  Click '+ Description' to reveal the full description. Please visit our Titles Received For Review page to see which of these titles will be reviewed this month.
44 Adult Titles Releasing in October

---
TWIN KILLING
 
Agent Sam Ryan wants out of the Special Investigations Unit. She's sick of the attitude from her partner, Gabriel Stern. She's sick of the paperwork. Most of all, she's sick of feeling lonely. But her boss isn't about to let her go that easily. He gives Sam a choice: either stay stuck in her office or guard a clone replacement of Dan Wetherton, a government minister. Sam reluctantly chooses the latter—even though she suspects she's being used as bait to draw out the SIU's elusive nemesis.
 
Gabriel would like nothing better than to be on his own, without a partner to hold him back. Then he learns that Sam has been assigned to protect Wetherton—or whatever it is that's replaced him. Wetherton's clone could have come from only one place: Hopeworth, the military base that contains the secrets of Sam's past. Determined to protect her, Gabriel is drawn into a fight against unspeakable evil. And all too soon, Sam and Gabriel discover that the connection between them is far more powerful than anyone could ever have imagined.
---
NAMED ONE OF THE BEST BOOKS OF THE YEAR BY NPR
For fans of The Physick Book of Deliverance Dane and A Discovery of Witches comes a brilliantly imagined debut novel brimming with rich history, suspense, and magic.
 
Revelation "Reve" Dyer grew up with her grandmother's family stories, stretching back centuries to Reve's ancestors, who founded the town of Hawley Five Corners, Massachusetts. Their history is steeped in secrets, for few outsiders know that an ancient magic runs in the Dyer women's blood, and that Reve is a magician whose powers are all too real.
 
Reve and her husband are world-famous Las Vegas illusionists. They have three lovely young daughters, a beautiful home, and what seems like a charmed life. But Reve's world is shattered when an intruder alters her trick pistol and she accidentally shoots and kills her beloved husband onstage.
 
Fearing for her daughters' lives, Reve flees with them to the place she has always felt safest—an antiquated farmhouse in the forest of Hawley Five Corners, where the magic of her ancestors reigns, and her oldest friend—and first love—is the town's chief of police. Here, in the forest, with its undeniable air of enchantment, Reve hopes she and her girls will be protected.
 
Delving into the past for answers, Reve is drawn deeper into her family's legends. What she discovers is The Hawley Book of the Dead, an ancient leather-bound journal holding mysterious mythic power. As she pieces together the truth behind the book, Reve will have to shield herself and her daughters against an uncertain, increasingly dangerous fate. For soon it becomes clear that the stranger who upended Reve's life in Las Vegas has followed her to Hawley—and that she has something he desperately wants.
 
Brimming with rich history, suspense, and magic, The Hawley Book of the Dead is a brilliantly imagined debut novel from a riveting new voice.
Praise for The Hawley Book of the Dead
 
"An informed and assured launch . . . Readers will be thoroughly engaged [by] the literary, magical, horse-loving Reve."—Publishers Weekly (starred review)
 
"Enthralling . . . a magic-fueled tale of contemporary romantic suspense."—Booklist (starred review)
 
"The core narrative is strong a proper hook. . . . The scenes with Reve and her daughters ring true."—Library Journal
 
"An impressive debut novel that combines various genres seamlessly."—Huntington News
 
"Engrossing . . . a novel well worth discovering . . . In the vein of authors like Deborah Harkness and Katherine Howe, magic and reality are perfectly blended."—BookPage
 
"With a rapid pace and exquisite details that clearly set the scene and mood, Szarlan's novel is a great read for those who love fantasy and tales of witchcraft."—Shelf Awareness
"The Hawley Book of the Dead had me completely spellbound from beginning to end. A storytelling virtuosa, Chrysler Szarlan has woven a wondrous, scintillating web of suspense, love, history, and magic that will keep you eagerly turning the pages late into the night. Even readers not normally drawn to the supernatural will be swept away by this book; it has everything a great adventure should have—and so much more."—Anne Fortier
 
"A haunting story of love, loss, family secrets, mysteries, and magic."—Lauren Willig
From the Hardcover edition.
---
Ben Gold lives in dangerous times. Two generations ago, a virulent disease turned the population of most of North America into little more than beasts called Ferals. Some of those who survived took to the air, scratching out a living on airships and dirigibles soaring over the dangerous ground.
      Ben, a lone wolf, has reluctantly agreed to use his skills and his airship to help an idealist scientist, Miranda, on her search for a cure. Protecting her from Ferals is dangerous enough but when power-mad raiders run rampant, Ben finds himself in the most dangerous place of all—the ground. 
      Ben's journey leads him to Gastown, a city in the air recently conquered by belligerent and expansionist pirates. Old friends and new enemies are drawn into a struggle that quickly becomes a fight for the fate of the world. Ben must decide to focus on his own survival or risk it all on a desperate chance for a better future.
---
In a remote and mountainous part of Europe, a priest keeps a dark secret beneath his chapel―a prisoner. Even the holy man does not know how long he has been there—hundreds of years, perhaps, or even longer. The priest's fear is that anyone in his parish would ever come in contact with his mysterious and unholy charge. But what happens is even worse than he could have ever imagined. His lovely young daughter Milja, whose innocence and devotion to God he prizes over all else, trails her father into the cavern and catches a glimpse of the prisoner, a beautiful being like the most handsome of men, and yet not. She looks into his eyes and sees pain and wisdom and eternity. Unable to keep away from this silent creature chained to an altar stone, she is torn between family loyalty and her growing connection to their prisoner. One day her father discovers their forbidden intimacy and sends Milja off to America to be raised by her aunt in Boston. Cover Him in Darkness is a dark and thrilling story of an archangel banished from heaven and the human woman with whom he falls in love.
---
www.MaggieShayne.com
To save innocent lives, they'll have to risk their own. 
Self-help superstar Rachel de Luca and Detective Mason Brown have finally given in to their overwhelming attraction to each other, but neither of them is ready to let physical passion turn into full-blown romance, so they carefully maintain an emotional distance. Then a judge's daughter disappears, and Mason has a terrible sense that it's connected to the most recent case they solved together: the abduction of Rachel's assistant. 
The discovery of a string of missing women—all young, all troubled—seems like a promising lead. But there's no clear connection between the missing girls and the high-profile young woman Mason is trying to find. He realizes that once again he'll have to rely on his own well-honed instincts and Rachel's uncanny capacity to see through people's lies in order to catch a predator and rescue his captives. But can they do it before Rachel becomes his next victim?
---
A desperate father will do anything to heal his daughter in a novel where Breaking Bad meets Jim Butcher's Dresden Files FLEX. Distilled magic in crystal form. The most dangerous drug in the world. Snort it, and you can create incredible coincidences to live the life of your dreams. FLUX: The backlash from snorting Flex. The universe hates magic and tries to rebalance the odds; maybe you survive the horrendous accidents the Flex inflicts, maybe you don't. PAUL TSABO: The obsessed bureaucromancer who's turned paperwork into a magical Beast that can rewrite rental agreements, conjure rented cars from nowhere, track down anyone who's ever filled out a form. But when all of his formulaic magic can't save his burned daughter, Paul must enter the dangerous world of Flex dealers to heal her. Except he's never done this before – and the punishment for brewing Flex is army conscription and a total brain-wipe.
---
In the fifth book of this bestselling paranormal series, Evalle faces her greatest nightmare – losing Storm – and without his help the Beladors will fall to their most dangerous enemy.
*Includes DEADLY FIXATION bonus short story from the Belador world.
With Treoir Island in shambles after a Medb attack that left the survival of the missing Belador warrior queen in question and Belador powers compromised, there is one hope for her return and their future – Evalle Kincaid, whose recent transformation has turned her into an even more formidable warrior. First she has to locate Storm, the Skinwalker she's bonded with who she believes can find the Belador queen, but Storm stalks the witch doctor who's threatening Evalle's life. When he finally corners the witch doctor, she throws Storm a curve that may cost him everything, including Evalle. The hunter becomes the hunted, and Evalle must go up against impossible odds to save Storm, and the Beladors, or watch the future of mankind fall to deadly preternatural predators.
"Go back to Blood Trinity and start there. (Do it now!)… the payoff is more than worth it."
~~Jen, Amazon Top 500 Reviewer
"Meticulous plotting and thorough worldbuilding add up to a whole lot of interesting characters."
~~RT Book Reviews
"…Its been a very long time since I've felt this passionate about getting the next installment in a series. Even J. K. Rowling's Harry Potter books. It's a story you don't want to
end and when it does, you can't help but scream out "No! NO THEY DID
NOT JUST DO THIS TO ME!! NO!!!!"
~~Bryonna Nobles, Demons,
Dreams and Dragon Wings (about Rise of the Gryphon)
---
Madeline Usher has been buried alive. The doomed heroine comes to the fore in this eerie reimagining of Edgar Allan Poe's classic short story "The Fall of the House of Usher." Gothic, moody, and suspenseful from beginning to end, The Fall is literary horror for fans of Miss Peregrine's Home for Peculiar Children and Asylum.
Madeline awakes in a coffin. And she was put there by her own twin brother. But how did it come to this? In short, non-chronological chapters, Bethany Griffin masterfully spins a haunting and powerful tale of this tragic heroine and the curse on the Usher family. The house itself is alive, and it will never let Madeline escape, driving her to madness just as it has all of her ancestors. But she won't let it have her brother, Roderick. She'll do everything in her power to save him—and try to save herself—even if it means bringing the house down around them.
With a sinister, gothic atmosphere and relentless tension to rival Poe himself, Bethany Griffin creates a house of horrors and introduces a whole new point of view on a timeless classic. Kirkus Reviews praised it in a starred review as "A standout take on the classic haunted-house tale replete with surprises around every shadowy corner."
---
The hot-as-Hel series with the "Sookie Stackhouse type of vibe" (
Paranormal Haven
) is back—but this time the paranormal Midwestern town of Pemkowet is feeling a frost in the air and the residents are frozen in fear….
The Pemkowet Visitors Bureau has always promoted paranormal tourism—even if it has downplayed the risks (hobgoblins are unpredictable). It helps that the town is presided over by Daisy Johanssen, who as Hel's liaison is authorized by the Norse goddess of the dead to keep Pemkowet under control. Normally, that's easier to do in the winter, when bracing temperatures keep folks indoors.
But a new predator is on the prowl, and this one thrives on nightmares. Daisy is on her trail and working intimately with her partner and sometime lover from the Pemkowet PD, sexy yet unavailable werewolf Cody Fairfax. But even as the creature is racking up innocent victims, a greater danger looms on Pewkowet's horizon.
As a result of a recent ghost uprising, an unknown adversary—represented by a hell-spawn lawyer with fiery powers of persuasion—has instigated a lawsuit against the town. If Pemkowet loses, Hel's sovereignty will be jeopardized, and the fate of the eldritch community will be at stake. The only one who can prevent it is Daisy—but she's going to have to confront her own worst nightmare to do it.
---
The heir to H. P. Lovecraft by way of Dean Koontz, Michael M. Hughes returns with a new tale of paranormal horror—the hair-raising follow-up to Blackwater Lights.
Thrown together in the fight against a deadly supernatural conspiracy, Ray Simon, Ellen Davis, and Ellen's young son, William, are hiding out in Guatemala—one step ahead of Lily, a beautiful, wealthy sociopath who has become a conduit for bloodthirsty inhuman entities that seek to infiltrate our world. Aiding this unholy plot is Ellen's own husband, an ex–Special Forces operative hell-bent on reclaiming his family and taking his revenge on Ray. 
Long months on the run have taken their toll on Ray and Ellen, whose relationship is starting to fray, and William has lost all hope for a normal childhood. But when they let down their guard for an instant, things turn from bad to worse as Ray is separated from the woman and child he's sworn to protect. 
With nowhere else to turn, Ray calls upon the secretive occult Brotherhood, who have been desperate to recruit him. Help arrives in his old friend Mantu, an ex-comedian turned commando who claims to be on the side of the angels. But this situation is no joke. Ellen and William have been captured by a powerful drug lord—a violent sadist who offers to protect them for a price: Ellen's body . . . and perhaps her very soul.
Praise for Witch Lights
 
"I was enthralled by this story. . . . You will be clamoring to read book three."—The Thugbrarian Review
 
"[Witch Lights] is a rollicking, wild adventure. For fans of James Rollins."—Cayocosta72 Book Reviews
 
Praise for Blackwater Lights
 
"Michael M. Hughes's highly intelligent debut novel, Blackwater Lights, weaves a stunning tale of intrigue, ritual, and dark magic. It's brilliantly paced and beautifully written, and once the journey has begun, it's impossible to put down. Luckily for those of us hooked on Hughes, Blackwater Lights is but the first work in his forthcoming trilogy."—Lisa Mannetti, Bram Stoker Award–winning author of The Gentling Box
 
"Disturbing, surreal, and spooky as hell, Blackwater Lights is a brilliantly written debut, marking Michael M. Hughes as a talent to watch."—Tim Lebbon, author of Coldbrook and the Toxic City trilogy
 
"Blackwater Lights is a paranoid thrill-ride that deftly combines mystery, sci-fi, and horror elements into a modern-day conspiracy tale. An impressive debut that builds to a satisfying, action-filled conclusion."—Cemetery Dance magazine
 
"Blackwater Lights has action, adventure, sex, love, designer drugs, and violent death, all woven into a globe-spanning paranormal conspiracy. I mean, really, what's not to like? Consider this my official request for a sequel."—F. Paul Wilson, author of the Repairman Jack novels and The Adversary Cycle
 
"A harrowing and riveting thrill ride. Hughes is a welcome addition to the dark-fiction ranks."—Scott Nicholson, author of The Red Church
---
Jane Yellowrock is a vampire killer for hire—but other creatures of the night still need to watch their backs….
When the Master of the city of New Orleans asks Jane to improve security for a future visit from a delegation of European vampires, she names an exorbitant price—and Leo is willing to pay. That's because the European vamps want Leo's territory, and he knows that he needs Jane to prevent a total bloodbath. Leo, however, doesn't mention how this new job will change Jane's life or the danger it will bring her and her team.
Jane has more to worry about than some greedy vampires. There's a vicious creature stalking the streets of New Orleans, and its agenda seems to be ripping Leo and her to pieces. Now Jane just has to figure out how to kill something she can't even see….
---
For every fan of the Otherworld who is longing for more, an exciting, suspenseful and sexy new collection of stories and novellas, both original and curated by Kelley Armstrong from her short fiction.

     The Globe and Mail and New York Times bestselling author Kelley Armstrong captivated audiences with her 13-novel Women of the Otherworld series of supernatural thrillers. Though the series is over, her characters live on, not only with her fans but for Kelley too. In this new collection, she brings together some of her favourite love matches, taking us on honeymoon with her werewolves, Elena and Clay; showing us how her vampires, Cassandra and Aaron, express their unique bond; revealing how Karl proposed to Hope; and how the young Australian werewolf, Reese, learned the dangers of love, among other stories. And by popular demand, included here is the fan-favourite novella, Hidden. As an exciting conclusion, Armstrong has written a brand-new novella that takes us beyond the end of Thirteen to show us what happens after Savannah and Adam save the Otherworld–and realize they really do love each other. Lots of excitement as usual, but can these 2 find happiness?
---
Join Agents Emma Monroe and Zack Armstrong.
She's sacrificed. He's suffered. They've both been betrayed.
Now it's time for a reckoning. 
Special Agent Emma Monroe has a secret. She's a Fallen Siren, cursed by the gods and banished to Earth for her failure to prevent the kidnapping of Persephone. As an FBI agent she saves the lives of others believing redemption could be one rescue away.
 
Her partner Zack is a werewolf and former Black Ops sniper who once carried out a string of questionable assignments. Now he's determined to atone for his past. Ironically, there's a portion of his past Zack doesn't remember—an affair with Emma. Giving into their attraction for one another almost led to their undoing. Now it's back to business as usual.
 
While trying to unravel the mystery behind a series of kidnappings in Southern California, Emma and Zack become entangled with political tensions in the vampire and Were worlds. Not to mention the struggles they face in their relationship with one another. With so much uncertainty, they come to realize the only thing they can really count on is one another…or can they? 
---
Debra Mullins introduced readers to the world of the Truthseers in Prodigal Son. Now the story of the lost Atlanteans continues in Heart of Stone.
Darius Montana is a Seer. With his gift of empathy, he can see into the hearts of others, both human and Atlantean. When his family comes into possession of one of the legendary power stones of Atlantis, Darius is sent to find the Stone Singer.
Faith Karaluros is the last Stone Singer. Manipulated all her life for her rare ability, she is widowed after her husband tried to steal her power for the Mendukati, an extremist group that hunts Seers. Faith wants nothing more than to stay out of this war when Darius comes to find her―just in time to rescue her from being kidnapped.
Faith goes with Darius, determined to do the job and be on her way with the money that can set her up where no one can find her again. She didn't count on the Mendukati sending a hit man after her. Darius swears he can protect her, but when she discovers he is one of the rare Atlanteans whose powers work on their own kind, can she trust him to keep his word, or is she being used again?
---
2014 Bram Stoker Awards finalist for Superior Achievement in a Novel
The dark history of Spring House, a beautifully restored plantation mansion on the outskirts of New Orleans, has long been forgotten. But something sinister lurks beneath the soil of the old estate.
After heiress and current owner Caitlin Chaisson is witness to her husband's stunning betrayal at her birthday party, she tries to take her own life in the mansion's cherished gazebo. Instead, the blood she spills awakens dark forces in the ground below. Chaos ensues and by morning her husband has vanished without a trace and his mistress has gone mad.
Nova, daughter to Spring House's groundskeeper, has always suspected that something malevolent haunts the old place, and in the aftermath of the birthday party she enlists Caitlin's estranged best friend, Blake, to help her get to the bottom of it. The pair soon realizes that the vengeance enacted by this sinister and otherworldly force comes at a terrible price.
---
A Monster Haven Story, book five
Zoey Donovan—Aegis and co-opted protector of all things supernatural—is moving up in the Hidden world. Actually, she's being dropkicked onto the front lines of a fight between the newly formed Cult of Imagination and Hidden governments everywhere.
The Cult is opening portals and unleashing demons, vampires and werewolves, growing closer to breaking the lock that holds back the zombie apocalypse with every world they crack open. Oh, and they want every last Aegis in the world dead, and a roving band of Hidden worshippers is only too eager to assist.
On the upside, Zoey finally has her mother back. But having another Aegis around—one with very different ideas on how to run things—is proving difficult. For their own safety, they're stuck inside Zoey's home. What was once a haven is now a prison, further straining maternal relations and alienating her reaper boyfriend. Taking down a cult and saving the world—again—would be a lot easier if she could go farther than her own driveway.
---
Nightwing #1
In a world divided by prejudice and hatred, only love can bridge the chasm.
Tensions are rising in the Gladium Province. The boundary between humans and Morgons has begun to blur. While the human aristocracy strives to maintain distance between their daughters and the dragon-hybrid race, fate has other plans.
As the daughter of the corporate king, Jessen Cade is duty-bound to honor her arranged marriage to a man she detests. Feeling trapped by family duty and a loveless future, she longs for more, straying to the Morgon side of the city.
Lucius Nightwing is the eldest son of the powerful Morgon clan, and the greatest enemy of Jessen's father. When a bar-room brawl thrusts Jessen into his arms, his dragon roars to the surface, craving to sate his carnal hunger in the brown-eyed beauty. The beast in Lucius recognizes her as his own, even if the man refuses to admit the truth.
33,239 Words
---
A fantastical nineteenth century alternate historical steampunk romp from Beth Bernobich, the critically acclaimed author of the River of Souls trilogy.
Éire is one of the most powerful empires in the world. The Anglian Dependencies are a dusty backwater filled with resentful colonial subjects, Europe is a disjointed mess, and many look to Éire for stability and peace. In a series of braided stories, Beth Bernobich has created a tale about the brilliant Éireann scientists who have already bent the laws of nature for Man's benefit. And who now are striving to conquer the nature of time.
The Golden Octopus: Áine Lasairíona Devereaux, the young Queen of Éire, balances Court politics while pursing the Crown's goals of furthering scientific discovery. When those discoveries lead to the death and madness of those she loves, Áine must choose between her heart and her duty to her kingdom.
A Flight of Numbers Fantastique Strange: Síomón Madóc is desperately trying to discover who is killing the brightest of Éire's mathematicians. The key to saving lives lies in the future…and Síomón must figure out a way to get there.
Ars Memoriae: Éireann spymaster Aidrean Ó Deághaidh goes to the kingdom of Montenegro to investigate rumors of great unrest. But Ó Deághaidh is tormented by visions of a different timeline and suspects that someone in his own government is playing a double game….
The Time Roads: Éire stands on the brink of the modern age, but old troubles still plague the kingdom. An encounter with a mysterious stranger near death holds the clue to both the past and the future of the nation.
At the Publisher's request, this title is being sold without Digital Rights Management Software (DRM) applied.
---
A land of thick jungle and mist-swirled mountains. An enemy moving unseen beneath the lush canopy. The growing threat of thaumics—a magic wielded by few that threatens to destabilize all. The youth of a kingdom sent to fight in a faraway hell while back home, discord and disillusionment reign…

Fantasy author Chris Evans masterfully pushes the boundaries of the genre in his brilliant, groundbreaking new epic, a unique and penetrating vision channeling the cultural upheaval, racial animus, and wholesale destruction of the Vietnam War. Here, in the distant nation of Luitox, which is wracked by rebellion, thaumic users copilot mammoth armored dragons alongside fliers who do not trust their strange methods. Warriors trained in crossbow, stealth, and catapult are plunged into sudden chaotic battles with the mysterious Forest Collective, an elusive enemy with a powerful magic of its own. And the Kingdom's most downtrodden citizens, only recently granted equality, fight for the dignity they were supposed to have won at home while questioning who the real enemy is.

Of Bone and Thunder is the story of Thaum Jawn Rathim, whose idealized view of the war clashes with its harsh realities and his realization that victory may cost him everything…of conscripted soldier Carny, awash in a hallucinogenic haze of fear and anger…of Breeze, the red-haired graduate from the Royal Academy of Thaumology, certain she can transform the very nature of warfare—if only she can win the trust of the man holding her fate in his hands…and of Ugen Listowk, a veteran crossbowman who finds solace in the darkest shadows of the jungle and whose greatest fear is failing the men he leads into battle.

Plunging deep into the heart of a moral and mortal darkness, these reluctant soldiers struggle for survival and for meaning amid a blazing drama of blood and magic. They will duel a ghostly enemy, fight to understand their roles in a sprawling maelstrom, and ultimately wage the war their way—not for glory or the Kingdom, but for one another.
---
In New Vienna, capital of the oppressive global government formed after the Flash, three things are certain: the sun is poisonous, speaking out is dangerous, and being different will get you killed.
And Lumina Bohn is extraordinarily different.
Living in terror of discovery, Lu knows nothing of her past—but she knows she must pretend to be human to survive. When an incident at work triggers her astonishing powers, she becomes the target of an international manhunt. Only one person can save her: Magnus, the enigmatic stranger haunting her dreams.
Magnus rescues the outcasts called Aberrants from capture and torture. As Lu begins exploring her powers among her people, her feelings for Magnus intensify. He's determined to stay emotionally distant, yet their smoldering passion soon becomes impossible to resist.
But when a shocking revelation threatens the lives of every remaining Aberrant, Lu and Magnus must risk everything, confronting their enemies in an explosive final stand to save their kind from the darkest fate of all: extinction.
2015 Golden Quill Award Finalist for Best Paranormal2015 Golden Quill Award Finalist for Best Fantasy/Sci-Fi2015 Booksellers' Best Award Finalist for Best Paranormal
---
Lead me not into temptation.
Follow me instead! I know a shortcut!
–T-shirt
Twelve. Twelve of the deadliest beasts ever forged in the fires of hell have escaped onto our plane, and they want nothing more than to rip out Charley Davidson's jugular and serve her body to Satan for dinner. So there's that. But Charley has more on her plate than a mob of testy hellhounds. For one thing, her father has disappeared, and as she retraces his last steps she learns he was conducting an investigation of his own, one that has Charley questioning everything she's ever known about him. Add to that an ex-BFF who is haunting her night and day, a rash of suicides that has authorities baffled, and a drop-dead sexy fiancé who has attracted the attentions of a local celebrity, and Charley is not having the best week of her life. But all of that barely scratches the surface of her problems. Recent developments have forced her to become a responsible adult. To conquer such a monumental task, she's decided to start small. Really small. She gets a pet. But how can she save the world against the forces of evil when she can't even keep a goldfish alive?
A tad north of hell, a hop, skip, and a jump past the realm of eternity, is a little place called Earth, and Charley Davidson, grim reaper extraordinaire, is determined to do everything in her power to protect it.
We're doomed.
The print edition includes a bonus chapter not available in the e-book edition.
---
Savannah Cavenaugh became a top art thief thanks to a secret ability—a dragonmorph, she can literally fly away from the scene of the crime. Next up: stealing a priceless painting out from under the snout of Lord Relobu, North America's fearsome dragon ruler. True, she's never had to work in the midst of Earth's most polarizing nuptials before. Keeping her identity hidden will demand she get creative, to say the least.
Cameron Shaw has one last chance to prove himself. As Lord Relobu's interim security head, he'll ensure the world's first interspecies wedding happens without a hitch. That means keeping an extra close eye on the wedding planner's pretty young assistant. She's adorable, but something's not quite right.
Fumbling her way through bouquets and linens turns out to be the least of Savannah's problems. Crushing on Relobu's hottest human henchman was not part of the plan, and neither was revealing her—ahem—ferocious side. But when her archrival shows up to nab the very same painting she's after, all bets are off…
Don't miss Never Deal with Dragons and Dancing with Dragons, available now!
---
NEVER BEFORE PUBLISHED
AN ALL-NEW GUILD HUNTER NOVEL
Return to New York Times bestselling author Nalini Singh's sensual and painfully beautiful Guild Hunter world in her new novel of sacrifice, loyalty, and the choices of love that can shatter the heart.
In the wake of a brutal war, the archangel Raphael and his hunter consort, Elena, are dealing with the treacherously shifting tides of archangelic politics and the people of a battered but not broken city. The last thing their city needs is more death, especially a death that bears the eerie signature of an insane enemy archangel who cannot—should not—be walking the streets.
This hunt must be undertaken with stealth and without alerting their people. It must be handled by those who can become shadows themselves…
Ash is a gifted tracker and a woman cursed with the ability to sense the secrets of anyone she touches. But there's one man she knows all too well without a single instant of skin contact: Janvier, the dangerously sexy Cajun vampire who has fascinated and infuriated her for years. Now, as they track down a merciless killer, their cat-and-mouse game of flirtation and provocation has turned into a profound one of the heart. And this time, it is Ash's secret, dark and terrible, that threatens to destroy them both.
---
An otherworldly energy runs through the city of Savannah, betraying its sleepy, moss-cradled charm. The old, beguiling streets look welcoming to most…but certain families know what lurks under their genteel surfaces. Families like Mercy Taylor's, which has the most powerful lineage of witches in the South, know this all too well.
Mercy and her husband, Peter, are happily preparing to welcome baby Colin into their lives. But their excitement quickly becomes overshadowed by a gruesome discovery: someone has scattered severed limbs throughout the city. After a troubling visit from an old foe, Mercy learns dark magic is at play, and someone—or something—wants her and her unborn child out of the picture. To uncover the shocking reason why, the amateur witch must face a force beyond her power…or risk losing everything.
The third book in J.D. Horn's Witching Savannah series, The Void is a gripping adventure about the enchantment—and evil—that can lie just beyond sight.
---
New York Times bestselling author Alexandra Ivy quenches your thirst for illicit desire with this seductive tale of the Sentinels—outcast humans with the ability to tread the line between life and death—and pleasure and pain. . .
Ph.D student Angela Locke has a crush on her sexy professor, Dr. Nikolo Bartrev. When she learns he's actually a Sentinel with extraordinary powers, she joins forces with him to catch a psychopath. But soon, their hottest pursuit is of each other. . .
Praise for Alexandra Ivy's Born in Blood
"Ivy's fans will be invested in the development of romances introduced between supporting characters as well as further building of this conflicted universe." —Publishers Weekly
"An exciting and sizzling new paranormal romance series." —RT Book Reviews
30,000 Words
---
From #1 New York Times bestselling author Nora Roberts comes the final novel in a trilogy about the land we're drawn to, the family we learn to cherish, and the people we long to love…
Book Three of The Cousins O'Dwyer Trilogy
Blood Magick
County Mayo is rich in the traditions of Ireland, legends that Branna O'Dwyer fully embraces in her life and in her work as the proprietor of The Dark Witch shop, which carries soaps, lotions, and candles for tourists, made with Branna's special touch.
Branna's strength and selflessness hold together a close circle of friends and family—along with their horses and hawks and her beloved hound. But there's a single missing link in the chain of her life: love…
She had it once—for a moment—with Finbar Burke, but a shared future is forbidden by history and blood. Which is why Fin has spent his life traveling the world to fill the abyss left in him by Branna, focusing on work rather than passion.
Branna and Fin's relationship offers them both comfort and torment. And though they succumb to the heat between them, there can be no promises for tomorrow. A storm of shadows threatens everything that their circle holds dear. It will be Fin's power, loyalty, and heart that will make all the difference in an age-old battle between the bonds that hold their friends together and the evil that has haunted their families for centuries.
Don't miss the other books in the Cousins O'Dwyer Trilogy
Dark Witch
Shadow Spell
---
A former Agent of death, Madeline Black now has everything to live for, most importantly, her unborn child. But Chicago has become ground zero in a struggle between ancient creatures, and only Maddy can stop the carnage…
The mayor of Chicago has announced a plan to round up the city's supernatural beings and put them in camps. With her due date looming, Maddy's best move would be to lay low for a while. But not everyone is willing to respect her privacy. Hounded by tentacled monsters, a rogue shapeshifter, and a tenacious blogger, Maddy turns to her most powerful ally, her uncle Daharan, only to find him missing.
Just when it seems like things can't get any worse, Maddy gets an invitation in the mail—to Lucifer's wedding. Turns out everyone has been invited, friends and enemies alike. And with that kind of guest list, it's highly unlikely there will be a happily ever after.
---
Medical research scientist Elena Arcos has always lived her life under the radar. When she is shot in a convenience store robbery, Elena finds herself rocketed into supernatural insanity courtesy of a sexy immortal law enforcer. He's convinced she's some kind of freaky half-vampire thing and that her deceased dad was the real deal: a blood sucking monster. Yeah, right.
Nikolai Itzov never anticipated battling the urge to kiss the offspring of his father's murderer. As a Slayer, an elite law enforcer descended from Azrael himself, his orders from the Underveil General are clear: Kill her or die.
Nikolai and Elena find themselves in a life and death battle to stop a plot designed to lift the Underveil and enslave humans. With her analytical mind and his centuries of training, they might be able to foil the plot with their lives and maybe their hearts intact. But in order to succeed, he must help her become the very thing he hates the most: an Undead.
37 YA Titles Releasing in October

---
Calypso, #1
On the other side of death, is destiny.
Callie Ingram is spending her senior year focused on one thing: swimming. Her skill as a competitive swimmer is going to secure a scholarship and her future, or so she hopes. She has big plans, and Liam Hale, her gorgeous new neighbor, isn't going to affect them. But when Callie sees Liam beheading someone, she learns his family has a secret that will change everything. The Hales are Vikings, demi-gods who've been charged by The Fates to find their new destined leader.
Callie's caught in the middle of a budding Norse apocalypse, in love with Liam Hale and desperate to protect her best friend. . .who the Hales believe is marked for transformation. Putting the clues together as fast as she can, Callie discovers she has the power to rewrite destiny, for herself and all humankind.
87,877 Words
---
Southern Gothic gets a whole new twist in this debut novel, sure to appeal to fans of the New York Times bestselling Beautiful Creatures series.
The swamp in Sterling's small Louisiana town proves to have a power over its inhabitants when her brother disappears and no one but Sterling even remembers that he existed. Now Sterling, with the help of brooding loner Heath, who's had his own creepy experience with the swamp, must fight back and reclaim what—and who—the swamp has taken.
Beware the Wild is a riveting and atmospheric page-turner readers won't want to miss.
---
Three plantations. Two wishes. One ancient curse.
All her life, Barrie Watson has been a virtual prisoner in the house where she lived with her shut-in mother. When her mother dies, Barrie promises to put some mileage on her stiletto heels. But she finds a new kind of prison at her aunt's South Carolina plantation instead–a prison guarded by an ancient spirit who long ago cursed one of the three founding families of Watson Island and gave the others magical gifts that became compulsions.
Stuck with the ghosts of a generations-old feud and hunted by forces she cannot see, Barrie must find a way to break free of the family legacy. With the help of sun-kissed Eight Beaufort, who knows what Barrie wants before she knows herself, the last Watson heir starts to unravel her family's twisted secrets. What she finds is dangerous: a love she never expected, a river that turns to fire at midnight, a gorgeous cousin who isn't what she seems, and very real enemies who want both Eight and Barrie dead.
For fans of the Gilmore Girls and Supernatural, Kami Garcia and Margaret Stohl's Beautiful Creatures meets Maggie Stiefvater's The Raven Boys in this southern story of love and magic.
---
"A gripping page-turner from first to last…The start of something that can only be described as 'greater-than.'" –KirkusStarred Review
They could be hunting you.
Hunted. Kidnapped. Bled. Someone is snatching girls and draining them for a secret that's in their blood. A hormone that makes them stronger, faster, smarter. A hormone that the makers of a new drug called Destiny will murder to get their hands on. These girls could be anyone. They could be anywhere.
They could be you.
When Skylar discovers she's a Greater-Than, a girl with terrifying power, her life will never be the same. The only way to stay alive is to join the fight against Destiny and become the ultimate weapon.
Night Sky Series:
Night Sky (Book 1)
Wild Sky (Book 2)
"Original and exciting, NIGHT SKY propels readers into a dangerous future. Loved it." —Melissa Marr, New York Times bestselling author of the Wicked Lovely series
"Action-packed, mysterious, charming and witty. I'm ready for more!" — Gena Showalter, New York Times and USA Today bestselling author of Alice in Zombieland
---
A captivating and atmospheric historical novel about a young girl in Nazi Germany, a psychoanalyst in fin-de-siècle Vienna, and the powerful mystery that links them together.
Gretel and the Dark explores good and evil, hope and despair, showing how the primal thrills and horrors of the stories we learn as children can illuminate the darkest moments in history, in two rich, intertwining narratives that come together to form one exhilarating, page-turning read. In 1899 Vienna, celebrated psychoanalyst Josef Breuer is about to encounter his strangest case yet: a mysterious, beautiful woman who claims to have no name, no feelings—to be, in fact, a machine. Intrigued, he tries to fathom the roots of her disturbance.
Years later, in Nazi-controlled Germany, Krysta plays alone while her papa works in the menacingly strange infirmary next door. Young, innocent, and fiercely stubborn, she retreats into a world of fairy tales, unable to see the danger closing in around her. When everything changes and the real world becomes as frightening as any of her stories, Krysta finds that her imagination holds powers beyond what she could ever have guessed.
Rich, compelling, and propulsively building to a dizzying final twist, Gretel and the Dark is a testament to the lifesaving power of the imagination and a mesmerizingly original story of redemption.
---
.27 is a number Ruby hates.
It's a number that marks the percentage of the population that has survived. It's a number that means she's one of the "lucky" few still standing. And it's a number that says her father is probably dead.
Against all odds, Ruby has survived the catastrophic onset of the killer rain. Two weeks after the radio started broadcasting the warning, "It's in the rain. It's fatal and there's no cure," the drinkable water is running out. Ruby's left with two options: persevere on her own, or embark on a treacherous journey across the country to find her father-if he's even still alive.
---
The heart-pounding sequel to the instant
New York Times
bestseller,
Unbreakable
, by
New York Times
bestselling
Beautiful Creatures
co-author Kami Garcia.
"A rare sequel that surpasses the original."–Ransom Riggs, New York Times bestselling author of Hollow City
He is here . . . and he could be anyone.
Kennedy Waters lives in a world where vengeance spirits kill, ghosts keep secrets, and a demon walks among us-a demon she accidentally set free.
Now Kennedy and the other Legion members-Alara, Priest, Lukas, and Jared-have to hunt him down. As they learn more about the history of the Legion and the Illuminati, Kennedy realizes that the greatest mystery of all does not belong to any secret order, but to her own family. With the clock ticking and the life of someone she loves hanging in the balance, Kennedy has to ask the question she fears most: what is it about her past that has left her Unmarked?
---
In this masterpiece about freedom, feminism, and destiny, Printz Honor author A.S. King tells the epic story of a girl coping with devastating loss at long last–a girl who has no idea that the future needs her, and that the present needs her even more.
Graduating from high school is a time of limitless possibilities–but not for Glory, who has no plan for what's next. Her mother committed suicide when Glory was only four years old, and she's never stopped wondering if she will eventually go the same way…until a transformative night when she begins to experience an astonishing new power to see a person's infinite past and future. From ancient ancestors to many generations forward, Glory is bombarded with visions–and what she sees ahead of her is terrifying: A tyrannical new leader raises an army. Women's rights disappear. A violent second civil war breaks out. And young girls vanish daily, sold off or interned in camps. Glory makes it her mission to record everything she sees, hoping her notes will somehow make a difference. She may not see a future for herself, but she'll do anything to make sure this one doesn't come to pass.
---
True love may mean certain death in a ghostly affair of risk and passion from New York Times bestselling duo Christina Lauren, authors of Beautiful Bastard. Tahereh Mafi, New York Times bestselling author of Shatter Me calls Sublime"a beautiful, haunting read.

When Lucy walks out of a frozen forest, wearing only a silk dress and sandals, she isn't sure how she got there. But when she sees Colin, she knows for sure that she's here for him.

Colin has never been captivated by a girl the way he is by Lucy. With each passing day their lives intertwine, and even as Lucy begins to remember more of her life—and her death—neither of them is willing to give up what they have, no matter how impossible it is. And when Colin finds a way to physically be with Lucy, taking himself to the brink of death where his reality and Lucy's overlap, the joy of being together for those brief stolen moments drowns out everything in the outside world. But some lines weren't meant to be crossed…
---
Autonomous. Independent. Dangerous.
They tried to control her. Now she'll destroy them. Things have changed behind the walls of the Coventry, and new threats lurk in its twisted corridors. When Adelice returns to Arras, she quickly learns that something rotten has taken hold of the world, and now Cormac Patton needs her to help him reestablish order. However, peace comes at a terrible price. As the Guild manipulates the citizens of Arras, Adelice discovers that she's not alone, and she must let go of her past to fight for mankind's future. She will have to choose between an unimaginable alliance and a deadly war that could destroy everyone she loves.
What are your must have titles for October? Tell us in the comments.
---
Authors/Publishers: have a book coming out soon?
Request a Review or schedule a visit/giveaway
Please leave a comment if we missed a title and we will update this post.