Looking for a good read on the cheap?  We've got you covered.  Our Good & Cheap posts round up some of the latest FREE and cheap ebook deals from Amazon.com in the paranormal and speculative fiction genres.
This time around, I've picked out some first in series books – some of the series are all on sale, some not. Time to pick up some reading for the weekend anyway, right?
ANGEL'S INK (The Asylum Tales #1) by Jocelynn Drake
Kristina gave 4 bats to this one, and the second book in the series, DEAD MAN'S DEAL is also on sale for $1.99!
Buyer beware . . .
Looking for a tattoo—and maybe a little something extra: a burst of good luck, a dollop of true love, or even a hex on an ex? Head to the quiet and mysterious Gage, the best skin artist in town. Using unique potions—a blend of extraordinary ingredients and special inks—to etch the right symbol, he can fulfill any heart's desire. But in a place like Low Town, where elves, faeries, trolls, werewolves, and vampires happily walk among humanity, everything has its price.
No one knows that better than Gage. Turning his back on his own kind, he left the magical Ivory Tower where cruel witches and warlocks rule, a decision that cost him the right to practice magic. And if he disobeys, his punishment—execution—will be swift.
Though he's tried to fly under the radar, Gage can't hide from powerful warlocks who want him dead—or the secrets of his own past. But with the help of his friends, Trixie, a gorgeous elf who hides her true identity, and a hulking troll named Bronx, Gage might just make it through this enchanted world alive.
IF HE'S WICKED (Wherlocke Book #1) by Hannah Howell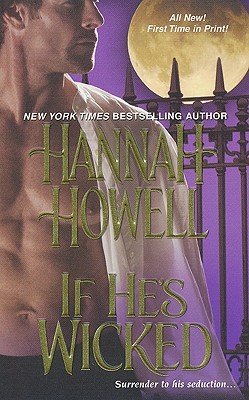 Nearly the entire Wherlocke series is on sale right now, so if you really get into this one, now would be the time to pick them up!
She Saves His Life. . .
For Chloe Wherlocke, it all begins with a vision–a glimpse into the future that foretells a terrible plot against Lord Julian Kenwood and his newborn son. Chloe's psychic gift allows her to save the child from certain death, but the earl remains in grave peril. . .
But When He Steals Her Heart. . .
Julian Kenwood knows someone is trying to kill him and he suspects his scheming wife and her lover are behind the plot. But Julian is shocked when Chloe, a captivating, dark-haired stranger, warns him that sinister forces are indeed at hand–and exposes a devastating secret that changes his life forever. . .
Will She Resist–Or Surrender?
As Chloe reveals her plan to save Julian, neither can deny the attraction that grows each moment they're together. Chloe knows the highborn earl could never love her as she loves him. But when danger strikes closer than ever, Chloe must risk everything–or lose Julian forever. . .
FORTUNE'S PAWN (Paradox #1) by Rachel Back
Though not strictly urban fantasy or paranormal romance, we've heard some good things about this one!
Devi Morris isn't your average mercenary. She has plans. Big ones. And a ton of ambition. It's a combination that's going to get her killed one day – but not just yet.
That is, until she just gets a job on a tiny trade ship with a nasty reputation for surprises. The Glorious Fool isn't misnamed: it likes to get into trouble, so much so that one year of security work under its captain is equal to five years everywhere else. With odds like that, Devi knows she's found the perfect way to get the jump on the next part of her Plan. But the Fool doesn't give up its secrets without a fight, and one year on this ship might be more than even Devi can handle.
If Sigouney Weaver in Alien met Starbuck in Battlestar Galactica, you'd get Deviana Morris — a hot new mercenary earning her stripes to join an elite fighting force. Until one alien bite throws her whole future into jeopardy.
THRONE OF GLASS (Throne of Glass #1) by Sarah J. Maas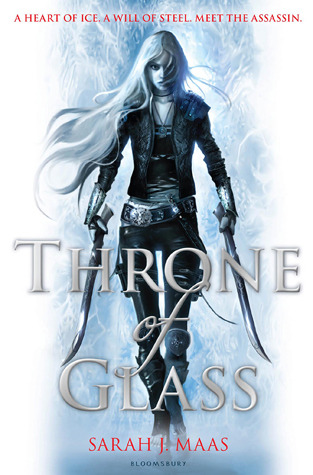 After serving out a year of hard labor in the salt mines of Endovier for her crimes, 18-year-old assassin Celaena Sardothien is dragged before the Crown Prince. Prince Dorian offers her her freedom on one condition: she must act as his champion in a competition to find a new royal assassin.
Her opponents are men-thieves and assassins and warriors from across the empire, each sponsored by a member of the king's council. If she beats her opponents in a series of eliminations, she'll serve the kingdom for three years and then be granted her freedom.
Celaena finds her training sessions with the captain of the guard, Westfall, challenging and exhilirating. But she's bored stiff by court life. Things get a little more interesting when the prince starts to show interest in her… but it's the gruff Captain Westfall who seems to understand her best.
Then one of the other contestants turns up dead… quickly followed by another. Can Celaena figure out who the killer is before she becomes a victim? As the young assassin investigates, her search leads her to discover a greater destiny than she could possibly have imagined.
NOT A DROP TO DRINK (Not a Drop to Drink #1) by Mindy McGinnis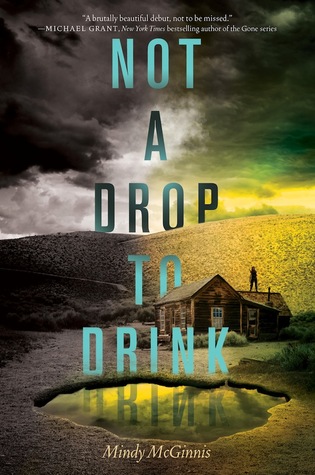 Abigail gave NOT A DROP TO DRINK 5 bats, and at $1.99, I wouldn't miss this deal!
Regret was for people with nothing to defend, people who had no water.
Lynn knows every threat to her pond: drought, a snowless winter, coyotes, and, most importantly, people looking for a drink. She makes sure anyone who comes near the pond leaves thirsty, or doesn't leave at all.
Confident in her own abilities, Lynn has no use for the world beyond the nearby fields and forest. Having a life means dedicating it to survival, and the constant work of gathering wood and water. Having a pond requires the fortitude to protect it, something Mother taught her well during their quiet hours on the rooftop, rifles in hand.
But wisps of smoke on the horizon mean one thing: strangers. The mysterious footprints by the pond, nighttime threats, and gunshots make it all too clear Lynn has exactly what they want, and they won't stop until they get it….
TOUCH OF FROST (Mythos Academy #1) by Jennifer Estep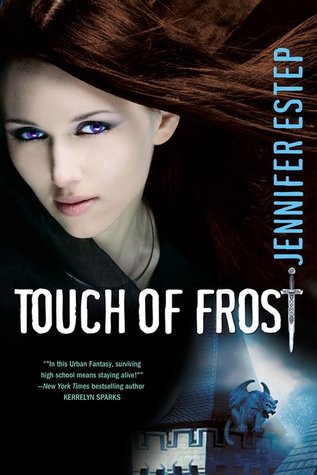 Another one where the entire series is on sale!
My name is Gwen Frost, and I go to Mythos Academy — a school of myths, magic and warrior whiz kids, where even the lowliest geek knows how to chop off somebody's head with a sword and Logan Quinn, the hottest Spartan guy in school, also happens to be the deadliest.
But lately, things have been weird, even for Mythos. First, mean girl Jasmine Ashton was murdered in the Library of Antiquities. Then, someone stole the Bowl of Tears, a magical artifact that can be used to bring about the second Chaos War. You know, death, destruction and lots of other bad, bad things. Freaky stuff like this goes on all the time at Mythos, but I'm determined to find out who killed Jasmine and why – especially since I should have been the one who died …
WHITE HOT KISS (The Dark Elements #1) by Jennifer L. Armentrout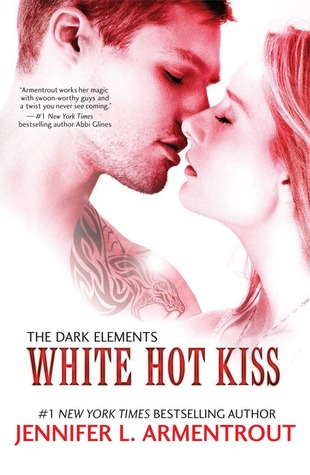 One kiss could be the last
Seventeen-year-old Layla just wants to be normal—fit in at school, and go out on a real date with the gorgeous Zayne, whom she's crushed on since forever. Trouble is, Zayne treats Layla like a sister—and Layla is anything but normal. She's half demon, half gargoyle, with abilities no one else possesses. And even though Zayne is a Warden, part of the race of gargoyles tasked with hunting demons and keeping humanity safe, Layla's kiss will kill anything with a soul—including him.
Then she meets Roth—a tattooed, sinfully hot demon who claims to know her secrets. Though Layla knows she should stay away, it's tough when that whole no-kissing thing isn't an issue. Trusting Roth could ruin her chances with Zayne—and brand her a traitor to the Warden family that raised her. But as Layla discovers she's the sole reason for a violent demon uprising, kissing the enemy suddenly pales in comparison to the looming end of the world
---
Spot a good deal? Send us the link