It's the last day of the month which means it's time to check out what we're reading next month in: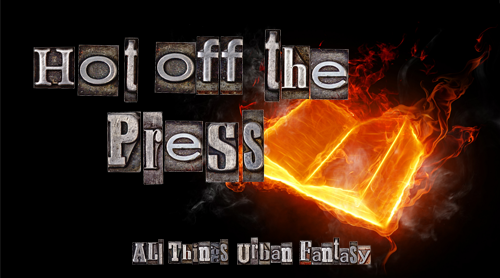 Want to know what titles came out in previous months? View previous Hot Off The Press posts
—————————————–
*Release dates are subject to change.  Click '+ Description' to reveal the full description. Please visit our Titles Received For Review page to see which of these titles will be reviewed this month.
40 Adult Titles Releasing in September

---
COUNTDOWN TO CRISIS
 
A serial killer strikes every twelve hours. A vampire takes lives at random. At first glance, these tragic incidents seem unrelated. But Special Investigations Unit agents Sam Ryan and Gabriel Stern trace them both back to a military base known as Hopeworth. Is the murder spree part of a cover-up? And are the vampire killings less by chance and more methodical?
 
The investigation takes an eerie, personal turn when Sam discovers a connection between herself and the victims—and a clue to her own mysterious origins. With the violence escalating and the danger drawing closer to home, the stakes are raised and the mission changes from seeking justice to ensuring Sam and Gabriel's own survival. And the one person who seems to hold all the answers—about Hopeworth, about Sam's past—is a mystery man she isn't sure she can trust. They share a psychic link through her dreams, and he once saved her life, but he may just be the greatest enemy humankind has ever known.
---
Break Out by Nina Croft
Dark Desires (book 1)
The year is 3048, Earth is no longer habitable, and man has fled to the stars where they've discovered the secret of immortality–Meridian. Unfortunately, the radioactive mineral is exorbitantly expensive and only available to a select few. A new class comprised of the super rich and immortal soon evolves. The Collective, as they're called, rule the universe.
Two-thousand-year-old Ricardo Sanchez, vampire and rogue pilot of the space cruiser, El Cazador, can't resist two things: gorgeous women and impossible jobs. When beautiful Skylar Rossaria approaches him to break a prisoner out of the Collective's maximum security prison on Trakis One, Rico jumps at the chance. Being hunted by the Collective has never been so dangerous-or so fun!
The Dark Desires series: 
Book 1 Break Out
Book 2 Deadly Pursuit
Book 3 Death Defying
Book 4 Temporal Shift
Book 5 Blood and Metal
---
On the heels of his critically acclaimed and New York Times bestselling debut novel, The Returned, Jason Mott delivers a spellbinding tale of love and sacrifice 
On an ordinary day, at an air show like that in any small town across the country, a plane crashes into a crowd of spectators. After the dust clears, a thirteen-year-old girl named Ava is found huddled beneath a pocket of rubble with her best friend, Wash. He is injured and bleeding, and when Ava places her hands over him, his wounds disappear. 
Ava has an unusual gift: she can heal others of their physical ailments. Until the air show tragedy, her gift was a secret. Now the whole world knows, and suddenly people from all over the globe begin flocking to her small town, looking for healing and eager to catch a glimpse of The Miracle Child. But Ava's unique ability comes at a great cost, and as she grows weaker with each healing, she soon finds herself having to decide just how much she's willing to give up in order to save the ones she loves most. 
Elegantly written, deeply intimate and emotionally astute, The Wonder of All Things is an unforgettable story and a poignant reminder of life's extraordinary gifts.
---
"Ashley is a master storyteller." —
RT Book Reviews
"A master of her craft." –Maggie Shayne
Beauty
Fair of face and figure, Kristine is young, innocent, pure. Yet she has been condemned to the gallows for killing a man. The only one who can save her is a lord so infamous that some say he is the son of the Devil himself. . .
And the Beast
Erik Trevayne is called the Demon Lord of Hawksbridge Castle, but few know of the curse he lives under. Or the terrifying changes slowly gnawing away at his humanity. When he weds her, all he wants of Kristine is a son. But when he beds her, a wild hope is born–that love that can tame even the most monstrous of beasts. . .
---
Like most immortal witches, Verity Van Velde knows how to look after herself—and she knows better than to trust any man. But then, a vampire with a grudge roughs her up and steals her precious talisman. Before long, Verity is swept up in a terrifying intrigue—and into the strong arms of a devastatingly sexy vampire hunter. 
For the past four centuries, Rook has devoted himself to avenging a terrible loss. But something about this pretty witch calls to him, and it's not just her long legs…or her pouty lips…or her fiery magic. Something deep inside Rook knows that Verity may be his only chance to find his soul mate—and his soul.
---
Magic realism mixes with romantic comedy in this new novel from Sarah Belle about the dangers of internet shopping ? and using magic to solve real world problems.
Lou's life is perfect. She loves her job, her renovated house, and most of all, her gorgeous fiancé, Aidan. But when her old flame and Aidan's school yard nemesis turn out to be the same person, Hunter Wincott, Lou's life is blown apart. She must divulge her secret past, or have Hunter give it away. Either way, she runs the real risk of losing Aidan.
In desperation, she turns to Google. A quick search turns up Majique, the Internet Witch, and a spell that will delete herself from Hunter's memory. But something goes wrong in the casting process, and Lou deletes much more than just a memory. She deletes herself from her life completely.
Luckily, there's a one-week window for Lou to get back to the life she loved. One week to win back Aidan, before he walks down the aisle with the wrong woman, and damns everyone to a lifetime of misery. It would be easy, if only Aidan had any idea who Lou actually is.

---
Sarah's known monsters. . .and John isn't one.
Sarah's life isn't going well. She's divorced from an abusive jerk, been drugged, stuffed in her trunk and nearly kidnapped. Between that and a harsh winter, it's almost more than a girl can take. She's rightly distrusting of any man's affection, so an ice-skating date with John – who doesn't seem to feel the cold – isn't exactly on her bucket list. Yet something about him captures her attention.
John is determined to live as an ordinary mortal. He's moved into the city, bought a sports bar and works there as the bartender. As a new vampire, he's never considered dating, until he meets Sarah. Prudence dictates he stay away from her, but everything about her calls to him. . .right down to her cute animal socks.
Sure, finding out John is a vampire is scary, but Sarah's learned not all monsters have fangs. Besides, someone else isn't too happy about their budding relationship. Sarah will have to survive before getting her chance at love.
92,308 Words
---
A fun, horror-style zombie retelling of Alice in Wonderland.
Alice is minding her younger sister when the Zombie apocalypse hits. She has to find safety but is thwarted at every turn – by a strange man and by two stoners. The world has gone mad and she doesn't know who to trust.
---
Second in the new series from the author of Heart Fortune, Heart Journey, and other Celta novels
What lies beneath…
 
Clare Cermak's adjusting to a new man in her life—and a lot of ghosts. The passing of Clare's aunt gave way to a sizeable inheritance of not only money, but also the ability to communicate with the dead. At the same time, she met Zach Slade, a private detective with a rough past, and just like Clare, he's not yet ready to accept her gift—or his own.
 
But Clare has another matter to look into. A multimillionaire needs her help after relocating an old ghost town to his mountain estate. The bones of a murdered prospector are making nightly appearances in his guests' beds. When the gold miner's ghost contacts Clare, she promises to help find the name of his killer—but someone doesn't want the past revealed and might find her first…
---
The fates of a warrior reborn and a seductive Dragonseeker are irrevocably entwined in the new Carpathian novel by #1 New York Times bestselling author Christine Feehan, "the queen of paranormal romance" (J. R. Ward).
At long last you are truly back with us…
Zev Hunter was an elite warrior, a dark-blood dealer of death to rogue Lycans who preyed on mankind. He was a loner, never given to personal attachments, and damned fierce at his job. But Zev begins to question his past and his purpose when he awakens in the darkness of the sacred cave of warriors—and is soothed back to consciousness by the sensuously familiar voice of one woman, the woman who has haunted his fantasies for centuries. She was Branislava, member of the Dragonseeker clan…
Mother Earth called the ancients to witness your rebirth…
For this half-mage, half-Carpathian temptress, the ritual of awakening Zev to the council of warriors was the only way to save him. Locked away for his own protection, the time has now come for his rebirth, for his blood to stir with that of the ancient warriors before him. He has been assured by Branislava that their fates are entwined, that their spirits are woven together for eternity and that his new purpose in life is beyond imagining.
Now, with a blood-sworn vow of honor, mercy and endurance, and under the influence of a siren as bewitching as Branislava, Zev begins to wonder what his purpose is, what it means for the future of the Carpathians and what it is about his rebirth that he has to fear…
---
Lizzie Borden took an axe and gave her mother forty whacks; and when she saw what she had done, she gave her father forty-one….
 
The people of Fall River, Massachusetts, fear me. Perhaps rightfully so. I remain a suspect in the brutal deaths of my father and his second wife despite the verdict of innocence at my trial. With our inheritance, my sister, Emma, and I have taken up residence in Maplecroft, a mansion near the sea and far from gossip and scrutiny.
 
But it is not far enough from the affliction that possessed my parents. Their characters, their very souls, were consumed from within by something that left malevolent entities in their place. It originates from the ocean's depths, plaguing the populace with tides of nightmares and madness.
 
This evil cannot hide from me. No matter what guise it assumes, I will be waiting for it. With an axe.
---
Book 3 of the Scarlett Bernard series
Actions have consequences—a lesson Scarlett Bernard is learning the hard way. As a "null," Scarlett has always been able to negate the powers of the supernatural beings that surround her. But now her reckless decision to permanently change Eli from a werewolf to a human has left the Los Angeles werewolf pack in shambles, and upset the balance of power among the city's supernatural factions. To make matters worse, Scarlett's employers discover that a newly changed werewolf is running amok in the city. To catch the rogue werewolf, Scarlett will need help from both Eli and Detective Jesse Cruz of the LAPD…a situation that will force her to finally choose between them.
However, Scarlett and her friends aren't the only ones on the hunt—someone else is chasing the wolf. Someone with no reservations about collateral damage. Now Scarlett and her allies must stop both the rogue wolf and the deadly hunter before the full moon rises and all hell breaks loose.
Filled with the same suspense and wit readers loved in Dead Spots and Trail of Dead, this may be Scarlett Bernard's most harrowing adventure yet…
---
Where does an angel go when he's been to Hell and back?
Renegade angel Bobby Dollar does not have an easy afterlife. After surviving the myriad gruesome dangers Hell oh-so-kindly offered him, Bobby has returned empty-handed – his demon girlfriend Casmira, the Countess of Cold Hands, is still in the clutches of Eligor, Grand Duke of Hell. Some hell of a rescue.
Forced to admit his failure, Bobby ends up back at his job as an angel advocate. That is, until Walter, an old angel friend whom Bobby never thought he'd see again, shows up at the local bar. The last time he saw Walter was in Hell, when Walter had tried to warn him about one of Bobby's angel superiors. But now Walter can't remember anything, and Bobby doesn't know whom to trust.
Turns out that there's corruption hidden within the higher ranks of Heaven and Hell, but the only proof Bobby has is a single feather. Before he knows it, he's in the High Hall of Heavenly Judgement – no longer a bastion for the moral high ground, if it ever was, but instead just another rigged system – on trial for his immortal soul…
Sleeping Late on Judgement Day is the third installment of Tad Williams' urban fantasy Bobby Dollar series!
---
A fear she can't escape and a desire that can't be tempered…
Ten years ago, Perry fled her thrall contract to find sanctuary among the Nighthawks. In that time, she's become a respected woman of the Guard, and she's wanted Garrett Reed for as long as she can remember. But when a new case takes a chillingly familiar turn, Perry finds herself once again in the path of a madman…only this time, there's nowhere left to run.
Out of their depth and racing against time, Perry and Garrett must learn to trust the desire sparking between them…or risk losing themselves forever to the darkness stalking London's streets.
London Steampunk series:
Kiss of Steel
Heart of Iron
My Lady Quicksilver
Forged by Desire
Of Silk and Steam
"Edgy, dark, and shot through with a grim, gritty intensity, McMaster's latest title adds to her mesmerizing steampunk series with another gripping, inventive stunner."-Booklist, starred review for Heart of Iron
---
FIRST IN A NEW SERIES!
Known as the wicked witch of Russian fairy tales, Baba Yaga is not one woman, but rather a title carried by a chosen few. They keep the balance of nature and guard the borders of our world, but don't make the mistake of crossing one of them…
Older than she looks and powerful beyond measure, Barbara Yager no longer has much in common with the mortal life she left behind long ago. Posing as an herbalist and researcher, she travels the country with her faithful (mostly) dragon-turned-dog in an enchanted Airstream, fulfilling her duties as a Baba Yaga and avoiding any possibility of human attachment.
But when she is summoned to find a missing child, Barbara suddenly finds herself caught up in a web of deceit and an unexpected attraction to the charming but frustrating Sheriff Liam McClellan.
Now, as Barbara fights both human enemies and Otherworld creatures to save the lives of three innocent children, she discovers that her most difficult battle may be with her own heart…
---
In Son of No One, next in the blockbuster The Dark-Hunters series by Sherrilyn Kenyon, it's not easy being life's own personal joke, but Josette Landry has made an unstable peace with the beast. Completely down on her luck, Josette takes a job with a local paranormal group as a photographer and camerawoman. Yeah, they're even crazier than she is. The only paranormal thing she believes in is the miracle that keeps her rusted-out hoopty running. But when something truly evil is released into the world, they are forced to call in reinforcements.
From the moment Josette meets Cadegan, she knows something about him isn't quite right. Mysterious and armed with lethal sarcasm, he seems a lot older than his age.
Centuries ago, Cadegan was viciously betrayed into an immortal prison by the only person he'd ever trusted and was cast into an immortal prison. Forced against his will to do good, he hates everything in life. All he wants is a way out. But for the damned there is only eternal suffering. And yet there is something about Josette that intrigues him. Something he can't seem to fight and the last time he felt this way about a woman, it cost him everything.
He knows he has to stay away from her, but the unleashed demon is hell-bent on consuming her soul. If one more innocent is taken, he will be sent back to an unimaginable prison that makes his current hell look like paradise. But how can he keep her safe when his being with her is the greatest threat of all?
---
One hundred years ago, eleven powerful ruling Houses consolidated all of the world's resources and authority into their own grasping hands. Only one power wasn't placed under the command of a single House: the control over the immortal galvanized….
Matilda Case isn't like most folk. In fact, she's unique in the world, the crowning achievement of her father's experiments, a girl pieced together from bits. Or so she believes, until Abraham Seventh shows up at her door, stitched with life thread just like her and insisting that enemies are coming to kill them all.
Tilly is one of thirteen incredible creations known as the galvanized, stitched together beings immortal and unfathomably strong. For a century, each House has fought for control over the galvanized. Now the Houses are also tangled in a deadly struggle for dominion over death—and Tilly and her kind hold the key to unlocking eternity
The secrets that Tilly must fight to protect are hidden within the very seams of her being. And to get the secrets, her enemies are willing to tear her apart piece by piece.…
FIRST IN A NEW SERIES!
---
Mercy Thompson's world just got a whole lot bigger…
A collection of all-new and previously published short stories featuring Mercy Thompson, "one of the best heroines in the urban fantasy genre today" (Fiction Vixen Book Reviews), and the characters she calls friends…
Includes the new stories…
"Silver"
"Roses in Winter"
"Redemption"
"Hollow"
…and reader favorites
"Fairy Gifts"
"Gray"
"Alpha and Omega"
"Seeing Eye"
"The Star of David"
"In Red, with Pearls"
---
Sharp, sarcastic, and efficiently lethal, John Charming would feel right at home having drinks with Dean Winchester and Harry Dresden. DARING, the second book in the Pax Arcana series, is just as addicting as the first.
Something is rotten in the state of Wisconsin.
Werewolf packs are being united and absorbed into an army of super soldiers by a mysterious figure who speaks like an angel and fights like a demon. And every Knight Templar — keepers of the magical peace between mankind and magickind — who tries to get close to this big bad wolf winds up dead. No knight can infiltrate a group whose members can smell a human from a mile away…no knight except one.
John Charming. Ex knight. Current werewolf. Hunted by the men who trained him, he now might be their only salvation. But animal instincts are rising up to claim John more powerfully than ever before, and he must decide if this new leader of wolves is a madman…or a messiah.
Pax Arcana
Charming
Daring
Fearless
Short Fiction in the Pax Arcana world:
Charmed I'm Sure
Don't Go Chasing Waterfalls
Pushing Luck
Surreal Estate
Dog-Gone
Bulls Rush In
Talking Dirty
---
New York Times-bestselling October Daye series • Hugo Award-winning author Seanan McGuire • "Top of my urban-paranormal series list!" —Felicia Day
Toby thought she understood her own past; she thought she knew the score.
 
She was wrong.
 
It's time to learn the truth.
---
www.eHeatherGraham.com
Sleepy Hollow isn't so sleepy anymore… 
One night, New York FBI agent Aiden Mahoney receives a visitor in a dream—an old friend named Richard Highsmith. The very next day he's sent to Sleepy Hollow because Richard's gone missing there. 
Maureen—Mo—Deauville now lives in the historic town and works with her dog, Rollo, to search for missing people. She's actually the one to find Richard…or more precisely his head, stuck on a statue of the legendary Headless Horseman. 
Mo and Aiden, a new member of the Krewe of Hunters, the FBI's unit of paranormal investigators, explore both past and present events to figure out who betrayed Richard, who killed him and now wants to kill them, too. As they work together, they discover that they share an unusual trait—the ability to communicate with the dead. They also share an attraction that's as intense as it is unexpected…if they live long enough to enjoy it!
---
Darkly romantic and entirely enchanting, this reimagining of The Nutcracker from Claire Legrand brims with magic, love, and intrigue. New York Times bestselling author Marissa Meyer (Cinder) says "this is not your grandmother's Nutcracker tale."

After her mother is brutally murdered, seventeen-year-old Clara Stole is determined to find out what happened to her. Her father, a powerful man with little integrity, is a notorious New York City gang lord in the syndicate-turned-empire called Concordia. And he isn't much help.

But there is something even darker than Concordia's corruption brewing under the surface of the city, something full of vengeance and magic, like the stories Clara's godfather used to tell her when she was a little girl. Then her father is abducted and her little sister's life is threatened, and Clara accidentally frees Nicholas from a statue that has been his prison for years. Nicholas is the rightful prince of Cane, a wintry kingdom that exists beyond the city Clara has known her whole life.

When Nicholas and Clara journey together to Cane to retrieve her father, Clara encounters Anise, the queen of the faeries, who has ousted the royal family in favor of her own totalitarian, anti-human regime. Clara finds that this new world is not as foreign as she feared, but time is running out for her family, and there is only so much magic can do…
---
New York Times and USA TODAY bestselling author Larissa Ione sets the night on fire with a thrilling new novel of irresistible hungers and immortal enemies in a world as sensual and dark as her Demonica series…

THE FUTURE OF HIS TRIBE
Leader of the vampire clan MoonBound, Hunter will do what he must to save his people from extinction—or worse, a torturous eternity as vampire slaves and subjects of human experimentation. To keep his enemies at bay, he has agreed to mate a rival clan leader's daughter in return for peace between the clans and an ally in the looming war with the humans.

THE LOVER OF HIS SOUL
But survival comes at a price. First, Hunter must break an ancient curse by successfully negotiating three deadly tests. Then he must resist the searing passions of the gorgeous vampire warrior he despises but is bound to mate. Will Hunter stay true to his word? Or will he risk everything for the woman he really loves: the vampire seductress's identical twin sister?
---
A new drug – Shut-Eye – has been developed in the dreamland, and smuggled into our world. It's addictive, and dangerous, and Shadow Watch agents Audra and Mr Jinx are on the case, preparing new recruits to deal with the problem.
Meanwhile, a wave of ancient, bodiless Incubi are entering the dreams of humans in an attempt to possess them and live new lives. Only the criminally insane would ever risk a confrontation with them.
Thank goodness, then, for Mr Jinx: clown, Shadow Watch agent, psychopath.
File Under: Urban Fantasy
---
HITTING ROCK BOTTOM
When Alexandra Belarus discovered her family's secret ability to breathe life into stone, she uncovered an entire world of magic hidden within New York City—a world she has accidentally thrown into chaos. A spell gone awry has set thousands of gargoyles loose upon Manhattan, and it's up to Lexi and her faithful protector, Stanis, to put things right.
But the stress of saving the city is casting a pall over Lexi and Stanis's relationship, driving them to work separately to solve the problem. As Stanis struggles to unite the gargoyle population, Lexi forges unlikely alliances with witches, alchemists and New York's Finest to quell an unsettling uprising led by an ancient and deadly foe long thought vanquished.
To save her city, Lexi must wield more power than ever before with the added hope of recovering a mysterious artifact that could change her world—and bring her closer to Stanis than she ever thought possible…
---
She won't be ruled again…
 
Rosa Alban has been obedient her entire life. But when her alpha husband dies, she seizes the opportunity to flee the oppressive Guardians—the rulers of the secret shapeshifter world. Her flight instantly brands her as a pack traitor, and she has no choice but to seek protection from a neighboring tribe by marrying one of their sons.
 
Known as the Beast of Merin, Luc Black loyally plays the part of unwanted son and devoted brother. He realizes marrying Rosa will strengthen his tribe's territory, but he has no intention of loving ever again. Still, he's unprepared for the intense physical need the wild she-wolf awakens in him.
 
When the Guardians hone in on Rosa, Luc must fight to protect his new bride. And as war descends, the unlikely allies discover their destinies are irrevocably entwined…
---
The Dark Kings have fought for centuries to preserve their dragon magic. But can one warrior resist the greatest temptation of all. . .?
A DESIRE THIS POWERFUL
In his quest to destroy the Dark Fae?his nemesis?the Dragon King known as Kiril goes to Ireland as a spy. When a gorgeous, mysterious woman tries to seduce him, Kiril instantly sees through her glamour to the Dark Fae beneath. Shara isn't just any Dark; she's from one of the most powerful bloodlines?and despite the dangers, Kiril can't stay away from her. He's enthralled by her smile, enslaved by the undeniable passion…
IS A WAR WORTH FIGTING FOR
Shara has one chance to make things right with her family?and to prove her worth. It seemed like such an easy mission…until she actually meets Kiril. His charm, his sexual magnetism is too much for her to ignore. Shara knows that falling into Kiril's arms can bring her nothing but trouble. Yet she discovers an inner strength she didn't know she had…and an attraction that knows no bounds. But is her desire for Kiril worth the risk of eternal doom for them both?…in Burning Desire by Donna Grant
---
THE FINAL BOOK IN THE NEW YORK TIMES BESTSELLING SERIES BY "ONE OF THE BEST URBAN FANTASY AUTHORS IN PRINT TODAY."—Darque Reviews
New York Times bestselling author Keri Arthur brings her Dark Angels series to a breathtaking conclusion as half-werewolf, half-Aedh Risa Jones treads a knife's edge between the salvation of the human race and its total annihilation.
The search for the last key to the gates of hell has begun, and half-werewolf, half-Aedh Risa Jones is in more danger than ever—and one misstep could prove ruinous. It's only a matter of time before Madeleine Hunter, the dangerous head of the vampire council, begins her hunt for complete domination. And for Risa, that comes with an alarming ultimatum: hand over the last key to Hunter or, one by one, her loved ones will die.
Now, it's a race against time for Risa to save those she loves, and to stop Hunter's apocalyptic plan to open the very gates of hell.
INCLUDES A BONUS EXCERPT OF KERI ARTHUR'S FIREBORN
---
Two star-crossed souls discover that their fates are intertwined—for better or worse—in the second book in the Beyond series of paranormal romances that began with The Five Deaths of Roxanne Love.

Ryan Love's life is about to go up in flames—literally—when a mystical being named Sabelle appears, claiming to be from the Beyond—the realm of heaven, hell, and mysteries both awesome and terrifying. As Ryan's family business and home are destroyed in a freak explosion, Sabelle saves him just in time. So why does Ryan feel like she's the one who needs saving? He wants to resist this dangerous attraction, but how can he fight a fate this tempting?

Sabelle is a powerful oracle who has broken the laws of the Beyond to save Ryan's life, but once she meets Ryan, everything changes. Ryan steals her heart and awakens her passions, making her long to be human. But corruption is seeping out of the Beyond and Sabelle must choose between saving the fate of mankind and following her heart. Is she Ryan's fate or the destiny he won't survive?
---
High finance and a sizzling office affair raise desire and passion to the boiling point in Virna DePaul's seductive new contemporary romance—perfect for fans of Carly Phillips, Lori Foster, and Molly O'Keefe. 
Cara Michal has had to fight every step of the way to earn her place in the glittering seven-figure world of Wall Street. Years ago her hardworking father, a small-time investment adviser, was wrongfully accused of fraud. Now Cara is at the top of her game, supporting not only herself but her mother and brother. The occasional night out dancing soothes Cara's soul, even as a bitter need for revenge against the man who destroyed her father makes inner peace elusive. 
Then, in a moment of heat, Cara kisses a sexy stranger at a party—only later to discover that the man is Branden Duke, her new boss, an infamous operator with a wicked reputation in bed and on the Street. Branden is a man who seemingly has it all—except a woman who connects with him on a physical and emotional level. Now that he's found Cara, he's not sure he can let her go, even if he should. 
In spite of herself, Cara is drawn to this charismatic guy. He is a challenge like none she has ever faced in her life. Their passion for each other is unquenchable, surprising them both with its ferocity. Even as Cara wonders if she can trust this man with her heart and soul, the ecstasy of their love cannot be denied. But when the past threatens the present, the two are faced with a truth from which they may never recover.
Praise for Filthy Rich
 
"With a wonderfully seductive story—not to mention an absolutely delicious hero—Filthy Rich by Virna DePaul is an absolute must read!"—New York Times bestselling author J. Kenner
"DePaul spins a familiar romantic setup into a web of seductive intrigue and sizzling romance in her latest contemporary love story, set against the skyscrapers of Manhattan. . . . The twists and turns of the fast-paced plot are delightful, and the book is filled with page-scorching heat. The dominant, rich hero and strong, capable heroine break away from stereotypes in a subtle yet definite manner, making their story entirely believable."—Publishers Weekly (starred review)
 
"Filthy Rich boasts a detailed mystery plot and hot love scenes that scorch the page. The smart, honorable hero and heroine are supported by a strong secondary cast of characters who add depth and warmth to an already solid story."—BookPage
"The story starts off strong with great flirtation and sexual tension."—RT Book Reviews
 
"Filthy Rich is definitely a good choice. It will keep you entertained and get your lady bits tingling. It will leave you feeling satisfied. So don't miss out on Cara and Brendan—their adventure was fun and I absolutely suggest you read their book."—Maine Book Mama
 
"I liked the story. You don't see many romance storylines that deal with Wall Street, so I was all over this one."—Cocktails and Books
 
"Filthy Rich combines intense passion with intrigue and danger in a fast-paced and enjoyable story with surprising twists and turns. Ms. DePaul does a great job of building up the tension."—The Sassy Bookster
48 YA Titles Releasing in September
---
Grand Prize Winner, 2015 Dante Rossetti Award for young adultfiction.
Feisty teenage thief Maeko and her maybe-more-than-friend Chaffhave scraped out an existence in Victorian London's gritty streets, but after anear-disastrous heist leads her to a mysterious clockwork cat and two deadbodies, she's thrust into a murder mystery that may cost her everything sheholds dear.
Her only allies are Chaff, the cat, and Ash, the son of the onlymurder suspect, who offers her enough money to finally get off the streets ifshe'll help him find the real killer.
What starts as a simple search ultimately reveals aconspiracy stretching across the entire city. And as Maeko and Chaff discoverfeelings for each other neither was prepared to admit, she's forced to choosewhether she'll stay with him or finally escape the life of a street rat. Butwith danger closing in around them, the only way any of them will get out ofthis alive is if all of them work together.
---
Pretty Little Liars meets Beautiful Creatures in this steamy southern suspense novel about a group of powerful teen voodoo queens who will do anything to get what they want.
Eveny Cheval has just moved back to Carrefour, Louisiana—a town she left fourteen years ago in the wake of her mother's suicide. An outsider at first, Eveny quickly finds herself embroiled in a web of intrigue, betrayal, and lies. Enter Peregrine Marceau, Chloe St. Pierre, and their group of rich, sexy friends collectively known as the Dolls. They want to bring Eveny into their circle and share their darkest truths with her.
Eveny is wary of these girls, but after murder strikes and she discovers that everything she believes about herself, her family, and her life is a lie, she's forced to turn to the Dolls for answers. Something's wrong in paradise, and it's up to Eveny, Chloe, and Peregrine to save Carrefour and make it right.
---
When you're chasing memories to survive, it's better to leave the past behind …Seven is a thief with a difference – he steals downloadable memories from banks and memoriums to sell onto London's black market, trading secrets and hidden pasts for a chance at a future of his own. He makes sure he keeps some special stuff back to 'surf' himself though – it's the only real form of entertainment he can afford. But one night, as Seven is breaking into a private memorium in a wealthy part of London, he is caught in the act by one of its residents: Alba, the teenage daughter of London's most famous criminal prosecutor. Instead of giving him away, Alba promises to keep Seven's secret – as long as he allows her to go memory-surfing herself. In doing so, they discover a hidden memory about Seven's past, revealing a shocking secret about his childhood, the government and a mysterious experiment known as The Memory Keepers …Now Seven and Alba will have to race against time to unlock the maze of The Memory Keepers – but can they keep themselves out of harm's way before the London Guard – and Alba's father – catches up with them?
---
Emmeline knows she's not supposed to explore the woods outside her settlement. The enemy that wiped out half her people lurks there, attacking at night and keeping them isolated in an unfamiliar land with merciless winters. Living with the shame of her grandmother's insubordination, Emmeline has learned to keep her head down and her quick tongue silent.
When the settlement leader asks for her hand in marriage, it's an opportunity for Emmeline to wash the family slate clean—even if she has eyes for another. But before she's forced into an impossible decision, her dreams urge her into the woods, where she uncovers a path she can't help but follow. The trail leads to a secret that someone in the village will kill to protect. Her grandmother followed the same path and paid the price. If Emmeline isn't careful, she will be next.
---
A romantic, historical retelling of classic Gothic horror featuring Edgar Allan Poe and his character Annabel Lee, from a
New York Times
best-selling author.
Annabel Lee is summoned from Siam to live with her father in 1820's Philadelphia shortly after her mother's death, but an unconventional upbringing makes her repugnant to her angry, secretive father.
Annabel becomes infatuated with her father's assistant Allan, who dabbles in writing when he's not helping with medical advancements. But in darker hours, when she's not to be roaming the house, she encounters the devilish assistant Edgar, who bears an uncanny resemblance to Allan, and who others insist doesn't exist.
A rash of murders across Philadelphia, coupled with her father's strange behavior, leads Annabel to satisfy her curiosity and uncover a terrible truth: Edgar and Allan are two halves of the same person – and they are about to make the crimes detailed in Allan's stories come to life. Unless Annabel stops them.
---
From the bestselling author of
Blue Bloods
and
Witches of East End
comes a new novel that explores the battle between good and evil, in the city that never sleeps…VAMPIRES OF MANHATTAN:
The New Blue Bloods Coven
You'll devour Melissa de la Cruz's hot new adult novel, in which her Blue Bloods immortals have matured and are now exposed to new challenges, new loves, new threats, and a haute, hot hipster lifestyle.
It is ten years after the great War with Lucifer, and the Coven has rebuilt. Leader of the Fallen, Oliver Hazard-Perry, plans to celebrate this prosperity by throwing a 400 Year Ball-and all Blue Blood society will be there.
And then, all hell breaks loose….
---
Raised by an old fortune-teller within the dark veil of the Bavarian Black Forest, Rune has learned two valuable lessons: only take from the forest that which you can use, and never, never look anyone in the eye in the village. For something terrible happened in the forest long ago… and now, the whispers of a long-dead mother with a vengeful secret have come haunting. Forced to flee all she has ever known, Rune soon learns of a legacy she is bound to–one that is drenched in fear, witchcraft and murder–a birthright that stretches beyond the grave to the trees where Rune is no longer safe.
---
Dive into a world of enchantment and romance in this lush fantasy, which Stephanie Perkins, international bestselling author of Anna and the French Kiss, called "an absolute delight—a magical, sparkling, dangerous world with witty repartee and a romance that will light your heart on fire." Fans of Libba Bray and Cassandra Clare will fall in love with this captivating stand-alone novel from Kiersten White, New York Times bestselling author of the Paranormalcy trilogy.
Jessamin has been an outcast since she moved from her island home of Melei to the dreary country of Albion. Everything changes when she meets the gorgeous, enigmatic Finn, who introduces her to the secret world of Albion's nobility. It's a world that has everything Jessamin doesn't—power, money, status . . . and magic. But Finn has secrets of his own, and the vicious Lord Downpike will do anything to possess them. Unless Jessamin, armed only with her wits, can stop him.
---
He's young. He's hot. He's also evil. He's . . . the librarian.
When Cynthia Rothschild's best friend, Annie, falls head over heels for the new high-school librarian, Cyn can totally see why. He's really young and super cute and thinks Annie would make an excellent library monitor. But after meeting Mr. Gabriel, Cyn realizes something isn't quite right. Maybe it's the creepy look in the librarian's eyes, or the weird feeling Cyn gets whenever she's around him. Before long Cyn realizes that Mr. Gabriel is, in fact . . . a demon. Now, in addition to saving the school musical from technical disaster and trying not to make a fool of herself with her own hopeless crush, Cyn has to save her best friend from the clutches of the evil librarian, who also seems to be slowly sucking the life force out of the entire student body! From best-selling author Michelle Knudsen, here is the perfect novel for teens who like their horror served up with a bit of romance, plenty of humor, and some pretty hot guys (of both the good and evil variety).
---
Thyra Winther's seventeen, the Snow Queen, and immortal, but if she can't reassemble a shattered enchanted mirror by her eighteenth birthday she's doomed to spend eternity as a wraith. Armed with magic granted by a ruthless wizard, Thyra schemes to survive with her mind and body intact. Unencumbered by kindness, she kidnaps local boy Kai Thorsen, whose mathematical skills rival her own. Two logical minds, Thyra calculates, are better than one. With time rapidly melting away she needs all the help she can steal. A cruel lie ensnares Kai in her plan, but three missing mirror shards and Kai's childhood friend, Gerda, present more formidable obstacles. Thyra's willing to do anything—venture into uncharted lands, outwit sorcerers, or battle enchanted beasts—to reconstruct the mirror, yet her most dangerous adversary lies within her breast. Touched by the warmth of a wolf pup's devotion and the fire of a young man's desire, the thawing of Thyra's frozen heart could be her ultimate undoing.
---
Fifteen top voices in speculative fiction explore the intersection of fear and love in a haunting, at times hilarious, darkly imaginative volume.
Predatory kraken that sing with — and for — their kin; band members and betrayed friends who happen to be demonic; harpies as likely to attract as repel. Welcome to a world where humans live side by side with monsters, from vampires both nostalgic and bumbling to an eight-legged alien who makes tea. Here you'll find mercurial forms that burrow into warm fat, spectral boy toys, a Maori force of nature, a landform that claims lives, and an architect of hell on earth. Through these and a few monsters that defy categorization, some of today's top young-adult authors explore ambition and sacrifice, loneliness and rage, love requited and avenged, and the boundless potential for connection, even across extreme borders.
With monstrous stories by
M. T. Anderson
Paolo Bacigalupi
Nathan Ballingrud
Holly Black
Sarah Rees Brennan
Cassandra Clare
Nalo Hopkinson
Dylan Horrocks
Nik Houser
Alice Sola Kim
Kathleen Jennings
Joshua Lewis
Kelly Link
Patrick Ness
G. Carl Purcell
---
A new adult title from Entangled's Embrace imprint…
Forgiveness softens even the hardest of hearts…
College senior Slade Bennet is so close to his degree he can taste it…until his sister becomes tangled with a coven of demons and he must trade his soul to save her. But first he must kill the assigned target: a sexually charged beauty who ignites his protective instinct.
After the devastating loss of her Companion, the last thing Halena Girard can stomach is the emotional connection to a Mate. She lives for only two things: vanquishing demons, and seeking Artifacts rumored to lead to Lucifer's downfall. That is, until she's attacked by a…frat boy? Worse, a newly-demonic frat boy wearing the mark of her Mate.
Halena would rather kill Slade than give him her heart. Unfortunately, the only way Slade can find his sister and Halena the Artifacts is to work together. As they face the darkest of evil, Slade's ability to crush Halena's carefully erected walls might prove to be the most lethal battle of all.
---
The Forge School is the most prestigious arts school in the country. The secret to its success: every moment of the students' lives is televised as part of the insanely popular Forge Show, and the students' schedule includes twelve hours of induced sleep meant to enhance creativity. But when first year student Rosie Sinclair skips her sleeping pill, she discovers there is something off about Forge. In fact, she suspects that there are sinister things going on deep below the reaches of the cameras in the school. What's worse is, she starts to notice that the ridges of her consciousness do not feel quite right. And soon, she unearths the ghastly secret that the Forge School is hiding?and what it truly means to dream there.
From Caragh M. O'Brien, author of the Birthmarked trilogy comes the first book in a new series, The Vault of Dreamers, a fast-paced, psychologically thrilling novel about what happens when your dreams are not your own.
---
The hunt is on! Sixteen-year-old Bree Sunderland must inject herself with an untested version of her father's gene therapy to become a werewolf in order to stop a corrupt group of mercenaries from creating a team of unstoppable lycanthrope soldiers. When Bree went with her scientist father to Ireland, she thought it would be a vacation to study bog bodies. She never expected to fall in love with a mysterious young Irishman and certainly never expected to become the kind of monster her father said only existed in nightmares. Dr. Sunderland discovers that lycanthropy was not a supernatural curse but rather a genetic mutation. When they return home, her dad continues his research, but the military wants to turn that research into a bio weapons program and rogue soldiers want to steal the research to turn themselves into unstoppable killing machines. Bree's boyfriend Liam surprises her with a visit to the United States, but there are darker surprises in store for both of them. As evil forces hunt those she loves, Bree must become an even more dangerous hunter to save them all.
---
Iolanthe and Titus continue their mission to defeat the Bane in this striking sequel to The Burning Sky—perfect for fans of Cinda Williams Chima and Kristin Cashore—which Publishers Weekly called "a wonderfully satisfying magical saga" in a starred review and Kirkus Reviews said "bids fair to be the next big epic fantasy success."
After spending the summer away from each other, Titus and Iolanthe (still disguised as Archer Fairfax) are eager to return to Eton College to resume their training to fight the Bane. Although no longer bound to Titus by blood oath, Iolanthe is more committed than ever to fulfilling her destiny—especially with the agents of Atlantis quickly closing in.
Soon after arriving at school, though, Titus makes a shocking discovery, one that throws into question everything he believed about their mission. Faced with this revelation, Iolanthe struggles to come to terms with her new role, while Titus must choose between following his mother's prophecies—or forging a divergent path to an unknowable future.
---
Tut: The Story of My Immortal Life is a funny, fast-paced novel for young readers by P.J. Hoover which chronicles the mischievous adventures of King Tut, now an immortal eighth-grader living in Washington, D.C..
You'd think it would be great being an Egyptian demigod, but if King Tut has to sit through eighth grade one more time, he'll mummify himself.
Granted the gift of immortality by the gods?or is it a curse??Tut has been stuck in middle school for ages. Even worse, evil General Horemheb, the man who killed Tut's father and whom Tut imprisoned in a tomb for three thousand years, is out and after him. The general is in league with the Cult of Set, a bunch of guys who worship one of the scariest gods of the Egyptian pantheon?Set, the god of Chaos.
The General and the Cult of Set have plans for Tut… and if Tut doesn't find a way to keep out of their clutches, he'll never make it to the afterworld alive.
---
The riveting follow-up to the New York Times bestselling
The 5th Wave
, hailed by Justin Cronin as "wildly entertaining."
How do you rid the Earth of seven billion humans? Rid the humans of their humanity.
Surviving the first four waves was nearly impossible. Now Cassie Sullivan finds herself in a new world, a world in which the fundamental trust that binds us together is gone. As the 5th Wave rolls across the landscape, Cassie, Ben, and Ringer are forced to confront the Others' ultimate goal: the extermination of the human race.
Cassie and her friends haven't seen the depths to which the Others will sink, nor have the Others seen the heights to which humanity will rise, in the ultimate battle between life and death, hope and despair, love and hate.
 
Praise for The 5th Wave
 
"Just read it."—Entertainment Weekly
 
"A modern sci-fi masterpiece."—USA Today
 
"Wildly entertaining . . . I couldn't turn the pages fast enough."—Justin Cronin, The New York Times Book Review
 
 "Nothing short of amazing."—Kirkus Reviews (starred review)
 
"Gripping!"—Publishers Weekly (starred review)
 
"Everyone I trust is telling me to read this book."—The Atlantic Wire
---
Cate's sister may be a clone, but that doesn't make her a killer. Does it? Murder, morality, and a slow-burning romance fill the pages of this futuristic thriller.

When Cate Benson was a kid, her sister, Violet, died. Two hours after the funeral, Cate's family picked up Violet's replacement like nothing had happened. Because Cate's parents are among those who decided to give their children a sort of immortality by cloning them at birth—which means this new Violet has the same face. The same perfect smile. She even has all of the same memories as the girl she replaced.

She also might have murdered the most popular girl in school.

At least, that's what the paparazzi and the anti-cloning protestors want everyone to think: that clones are violent, unpredictable monsters. Cate is used to hearing all that. She's used to defending her sister, too. But Violet has vanished, and when Cate sets out to find her, she ends up in the line of fire instead. Because Cate is getting dangerously close to secrets that will rock the foundation of everything she thought was true.
---
Think Mary, Kat, and Lillia have nothing left to lose? Think again. The fiery conclusion to the Burn for Burn trilogy from New York Times bestselling author Jenny Han and Siobhan Vivian.

They only meant to right the wrongs. It was about getting even. Burn for burn.

But the fire they lit kept raging…Reeve ended up hurt, then Rennie ended up dead.

Everything will turn to ash if they don't stop what they started. But now that Mary knows the truth about what happened to her, will she want to?

Secrets drew Lillia, Kat, and Mary together. The truth might tear them apart.
---
"Miss Rook, I am not an occultist," Jackaby said. "I have a gift that allows me to see truth where others see the illusion–and there are many illusions. All the world's a stage, as they say, and I seem to have the only seat in the house with a view behind the curtain."

A Kirkus Reviews Best Teen Book of 2014

Newly arrived in New Fiddleham, New England, 1892, and in need of a job,Abigail Rook meets R. F. Jackaby, an investigator of the unexplained with a keen eye for the extraordinary–including the ability to see supernatural beings. Abigail has a gift for noticing ordinary but important details, which makes her perfect for the position of Jackaby's assistant. On her first day, Abigail finds herself in the midst of a thrilling case: A serial killer is on the loose. The police are convinced it's an ordinary villain, but Jackaby is certain it's a nonhuman creature, whose existence the police–with the exception of a handsome young detective named Charlie Cane–deny.

Doctor Who meets Sherlock in a debut novel, the first in a series, brimming with cheeky humor and a dose of the macabre.

"The rich world of this debut demands sequels." —Kirkus Reviews, starred review
---
It's been 21 days since the hundred landed on Earth. They're the only humans to set foot on the planet in centuries…or so they thought.
Facing an unknown enemy, Wells attempts to keep the group together. Clarke strikes out for Mount Weather, in search of other colonists, while Bellamy is determined to rescue his sister, no matter the cost. And back on the ship, Glass faces an unthinkable choice between the love of her life and life itself.
In this pulse-pounding sequel to The 100, secrets are revealed, beliefs are challenged, and relationships are tested. And the hundred will struggle to survive the only way they can — together.
---
In her stunning New Adult debut, The Wicked We Have Done, Sarah Harian introduced readers to the Compass Room: a twisted experimental jail where the guilty and the innocent suffer alike. But breaking out was only the beginning…
Even though she's escaped, twenty-two-year-old Evalyn Ibarra is anything but free. She's desperate to return to a life that no longer exists, but prying reporters continually draw her back into nightmarish memories, using the tabloids to vilify her. Bad press is the last thing she needs during the trial of the year: the case that she and her fellow survivors staked against the Compass Room engineers. A case that could terminate the use of the inhumane system forever…
But in her dreams, she is still locked in that terrifying jail.
When she wakes, someone is trying to communicate with her in secret, through strange and intricate clues. As Evalyn follows their signs, she uncovers a conspiracy that goes so much deeper than her own ordeal. A dangerous intrigue that only she can bring to light. One that will force her to work with the one person she doesn't want to see.
The person who owns her heart…
Praise for The Wicked We Have Done 
"Holy jawdropping creepy bots! Hot, funny, and terrifying … if The Running Man and The Hunger Games had a baby on steroids: this would be it. You will be glued to each amazingly horrifying page from beginning to end." — Molly McAdams, New York Times bestselling author
"THIS IS INCREDIBLE!!! I couldn't put it down! Suspenseful, romantic and thought provoking, The Wicked We Have Done had me rooting for criminals while pondering morality and questioning humanity. I can't wait for the sequel." — Jamie Blair, author of Leap of Faith
"A heart-pounding thrill ride! The Wicked We Have Done will make you gasp, smile and cry – an emotional rollercoaster in book form. I absolutely loved it!"  — Susanne Winnacker, author of Imposter
Sarah Harian received her M.F.A. from Fresno State University. She currently lives in the Sierra Nevadas with her husband and their dog and swears she'll never live anywhere other than the forested mountains—they're too inspiring. This is the second in the Chaos Theory series, following The Wicked We Have Done.
 
---
Ava is a firebug—she can start fires with her mind. Which would all be well and good if she weren't caught in a deadly contract with the Coterie, a magical mafia. She's one of their main hitmen . . . and she doesn't like it one bit. Not least because her boss, Venus, killed Ava's mother. When Venus asks Ava to kill a family friend, Ava rebels. She knows very well that you can't say no to the Coterie and expect to get away with it, though, so she and her friends hit the road, trying desperately to think of a way out of the mess they find themselves in. Preferably keeping the murder to a minimum, in Lish McBride's Firebug.
---
Fans of classic frontier survival stories, as well as readers of dystopian literature, will enjoy this futuristic story about an epic cross-country journey.
In a Handful of Dust is set ten years after the first novel, Not a Drop to Drink, as a dangerous disease strikes the community where teenage Lucy lives. When her adoptive mother, Lynn, takes Lucy away from their home and friends in order to protect her, Lucy struggles to figure out what home means. During their journey west to find a new life, the two face nature's challenges, including hunger, mountains, and deserts.
New York Times bestselling author Michael Grant says Not a Drop to Drink is a debut "not to be missed," and this companion title is full of Mindy McGinnis's evocative, spare language matched with incredible drama and danger. In a Handful of Dust is perfect for fans of the Partials, Enclave, and Legend series.
---
The Bourne Identity
meets
Divergent
in this action-packed debut thriller with a Katniss-esque heroine fighting to regain her memories and stay alive, set against a dystopian hospital background.
Sarah starts a crazy battle for her life within the walls of her hospital-turned-prison when a procedure to eliminate her memory goes awry and she starts to remember snatches of her past. Was she an urban terrorist or vigilante? Has the procedure been her salvation or her destruction?
The answers lie trapped within her mind. To access them, she'll need the help of the teen computer hacker who's trying to bring the hospital down for his own reasons, and a pill that's blocked by an army of mercenary soldiers poised to eliminate her for good. If only she knew why . . .
"This is a snap-the-whip story, dark and fast. The sparks of humor in the voice won me over. Bottom line: I think the cocktail of suspense and believable smart-assery adds up to an addictive dose of reader appeal." –Blythe Woolston, author of the William C. Morris Award winner The Freak Observer
Releases simultaneously in electronic book format (ISBN: 9781606845196).
---
In a future world of dust and ruin, fourteen-year-old Querry Genn struggles to recover the lost memory that might save the human race.
Querry is a member of Survival Colony Nine, one of the small, roving groups of people who outlived the wars and environmental catastrophes that destroyed the old world. The commander of Survival Colony Nine is his father, Laman Genn, who runs the camp with an iron will. He has to–because heat, dust, and starvation aren't the only threats in this ruined world.
There are also the Skaldi.
Monsters with the ability to infect and mimic human hosts, the Skaldi appeared on the planet shortly after the wars of destruction. No one knows where they came from or what they are. But if they're not stopped, it might mean the end of humanity.
Six months ago, Querry had an encounter with the Skaldi–and now he can't remember anything that happened before then. If he can recall his past, he might be able to find the key to defeat the Skaldi.
If he can't, he's their next victim
---
THE FAERIE QUEEN – "Hamilton delivers vivid battle scenes in the lead-up to a brilliant, surprise ending. The prose is witty and rich throughout, offering a masterful vision of two intertwining worlds. The faerie lore is also intricate and well-developed.   A strong finale to a dark, compelling series." -Kirkus Reviews
Book Four of THE FAERIE RING series…
The Winter King has ordered Tiki's death and hunts her in both the Otherworld and London. War looms ever closer and the mysterious Four Treasures of Faerie seem to offer the Seelie Court their only hope of stopping Donegal from claiming all of Faerie. The ever-enigmatic Larkin issues a threat regarding Clara that forces Tiki to choose between a child and a kingdom….
A ruthless opponent, a powerful treasure, an unforgettable decision…
Tiki's journey begins with THE FAERIE RING…
London 1871
Tiki has been making a home for herself and her family of orphans in a deserted hideaway adjoining Charing Cross Station in central London. Their only means of survival is by picking pockets. One December night, Tiki steals a ring and sets off a chain of events that could lead to all-out war with the Fey. For the ring is a reservoir that holds a truce between the English royals and the world of the Fey. But there are many who want the ring, including those who would do anything to break the truce…
A DELICIOUS BLEND of urban fantasy and heart-stopping suspense, the story of THE FAERIE RING takes you from the gritty slums of London to the glittering ballrooms of the Royal Palace to the menacing Otherworld – in a thrilling series where nothing is what it seems…
"THE FAERIE RING is a magical historical adventure!" – Kirkus Reviews
"THE TORN WING is a fun read – all but impossible to put down… Lovers of fairy tales and Victorian England aren't the only readers who will be charmed by this story of self-discovery." – Kirkus Reviews
THE SEVEN YEAR KING – "Hamilton's layered, complex worldbuilding creates a marvelous landscape of both London and the Otherworld. (Her) prose contains moments of pure, poetic beauty that ensnares the reader with their magic." – Kirkus Reviews

THE FAERIE QUEEN – "Hamilton delivers vivid battle scenes in the lead-up to a brilliant, surprise ending. The prose is witty and rich throughout, offering a masterful vision of two intertwining worlds. The faerie lore is also intricate and well-developed.   A strong finale to a dark, compelling series." -Kirkus Reviews
---
Politics and magic make dangerous bedfellows.
Deep within the Order, the seeds of corruption have taken root. While younger generations of the Gifted have embraced modern democratic values, a secret society of old-guard zealots seek a return to the past, when only European men of distinguished bloodlines held power.
Now, three venerable European families and a maverick American each plot to seize control of the Order and shape it to their will. A cutthroat game of political intrigue will decide the winner; and the stakes couldn't be higher, for ruling the Order carries with it the power to grant or deny an afterlife.
What begins as a battle of wills could turn into an all-out war. And magic could prove deadlier than any missile.
---
New York Times bestselling author Sarah Rees Brennan brings the Lynburn Legacy—her modern, magical twist on the Gothic romance and girl-detective genres—to a surprising and satisfying conclusion. Perfect for fans of the Beautiful Creatures and the Mortal Instruments series.
Who will be the sacrifice?
Kami is linked to two boys. One through a strong magical bond, and the other through unforgettable love. With Jared missing for months and presumed dead, Kami must rely on her link with Ash for the strength to face the evil spreading through her town. Working with her friends, Kami uncovers a secret that might be the key to saving the town. But with knowledge comes responsibility—and a painful choice. A choice that will risk not only Kami's life, but also the lives of those she loves most. 
As coauthor with Cassandra Clare of the bestselling Bane Chronicles, Sarah Rees Brennan has mastered the art of the page-turner. 
A strong example of diversity in YA, the Lynburn Legacy not only introduces Kami Glass, a half-Japanese teen, but also includes an LGBTQ romance as one of the subplots. 
"A sparkling fantasy that will make you laugh and break your heart." —
Cassandra Clare,
New York Times
bestselling author
"A darkly funny, deliciously thrilling Gothic." —Kelley Armstrong,New York Times bestselling author
 
"Readers will laugh, shiver, and maybe even swoon over this modern Gothic novel." —Melissa Marr,New York Times bestselling author
"Breathtaking—a compulsive, rocketing read." —Tamora Pierce,New York Times bestselling author
 
"Captures the reader with true magic."—Esther Friesner, author of Deception's Princess
 
"A laugh-out-loud delight." —Publishers Weekly
---
From the #1 New York Times bestselling author Scott Westerfeld comes a smart, thought-provoking novel-within-a-novel that you won't be able to put down.

Darcy Patel has put college on hold to publish her teen novel, Afterworlds. With a contract in hand, she arrives in New York City with no apartment, no friends, and all the wrong clothes. But lucky for Darcy, she's taken under the wings of other seasoned and fledgling writers who help her navigate the city and the world of writing and publishing. Over the course of a year, Darcy finishes her book, faces critique, and falls in love.

Woven into Darcy's personal story is her novel, Afterworlds, a suspenseful thriller about a teen who slips into the "Afterworld" to survive a terrorist attack. The Afterworld is a place between the living and the dead, and where many unsolved—and terrifying—stories need to be reconciled. Like Darcy, Lizzie too falls in love…until a new threat resurfaces, and her special gifts may not be enough to protect those she cares about most.
---
I have a plan. 
We'll either destroy them for good, or they'll destroy us. 
Either way, only one of us is walking away. 
In the stunning conclusion to the wildly popular White Rabbit Chronicles, Alice "Ali" Bell thinks the worst is behind her. She's ready to take the next step with boyfriend Cole Holland, the leader of the zombie slayers…until Anima Industries, the agency controlling the zombies, launches a sneak attack, killing four of her friends. It's then she realizes that humans can be more dangerous than monsters…and the worst has only begun. 
As the surviving slayers prepare for war, Ali discovers she, too, can control the zombies…and she isn't the girl she thought she was. She's connected to the woman responsible for killing—and turning—Cole's mother. How can their relationship endure? As secrets come to light, and more slayers are taken or killed, Ali will fight harder than ever to bring down Anima—even sacrificing her own life for those she loves.Don't miss FIRSTLIFE, book 1 of Gena Showalter's action-packed, romantic and exhilarating new series, the Everlife novels!
---
Some things lie beneath the surface. 
Invisible. 
With the power to change everything. 
Joy Malone wants it all—power, freedom and the boyfriend who loves her. Yet when an unstoppable assassin is hired to kill her, Joy learns that being the girl with the Sight comes with a price that might be too high to pay. Love will be tested, lives will be threatened, and everyone Joy knows and cares about will be affected by her decision to stand by Ink or to leave the Twixt forever. 
Her choice is balanced on a scalpel's edge and the consequences will be more life-altering than anyone can guess.
---
Of all those in the King of Alden's retinue, the bloodbinders are the most prized. The magic they wield can forge invaluable weapons, ones that make soldiers like Lady Alix Black unerringly lethal. However, the bloodbinders' powers can do so much more—and so much worse…
A cunning and impetuous scout, Alix only wishes to serve quietly on the edges of the action. But when the king is betrayed by his own brother and left to die at the hands of attacking Oridian forces, she winds up single-handedly saving her sovereign.
Suddenly, she is head of the king's personal guard, an honor made all the more dubious by the king's exile from his own court. Surrounded by enemies, Alix must help him reclaim his crown, all the while attempting to repel the relentless tide of invaders led by the Priest, most feared of Oridia's lords.
But while Alix's king commands her duty, both he and a fellow scout lay claim to her heart. And when the time comes, she may need to choose between the two men who need her most…
---
"Kemmerer will melt your heart and blow your mind." –#1
New York Times
bestselling author Jennifer L. Armentrout
One misstep and they lose it all. For the last time.
Michael Merrick is used to pressure.
He's the only parent his three brothers have had for years. His power to control Earth could kill someone if he miscalculates. Now an Elemental Guide has it out for his family, and he's all that stands in the way.
His girlfriend, Hannah, gets that. She's got a kid of her own, and a job as a firefighter that could end her life without a moment's notice.
But there are people who have had enough of Michael's defiance, his family's "bad luck." Before he knows it, Michael's enemies have turned into the Merricks' enemies, and they're armed for war.
They're not interested in surrender. But Michael isn't the white flag type anyway. There will be blood on the ground tonight. . .
Praise for Brigid Kemmerer and The Elemental Series
"Magic, suspense, and enough twists to keep you reading until sunrise.!" –Award winning author Erica O'Rourke
"A refreshingly human paranormal romance. . . Read fast and keep that heart rate up." —Kirkus Reviews on Storm
---
The stunning historical fantasy series that began with the Nebula finalist Ironskin continues in Tina Connolly's Silverblind

Dorie Rochart has been hiding her fey side for a long time. Now, finished with University, she plans to study magical creatures and plants in the wild, bringing long-forgotten cures to those in need. But when no one will hire a girl to fight basilisks, she releases her shape-changing fey powers?to disguise herself as a boy.
While hunting for wyvern eggs, she saves a young scientist who's about to get steamed by a silvertail?and finds her childhood friend Tam Grimsby, to whom she hasn't spoken in seven years. Not since she traded him to the fey. She can't bear to tell him who she really is, but every day grows harder as he comes to trust her.
The wyverns are being hunted to extinction for the powerful compounds in their eggs. The fey are dying out as humans grow in power. Now Tam and Dorie will have to decide which side they will fight for. And if they end up on opposite sides, can their returning friendship survive?
---
As ancient immortals are left reeling, a modern Athena and Hermes search the world for answers in Mortal Gods, the second Goddess War novel by Kendare Blake, acclaimed author of Anna Dressed in Blood.
Ares, god of war, is leading the other dying gods into battle. Which is just fine with Athena. She's ready to wage a war of her own, and she's never liked him anyway. If Athena is lucky, the winning gods will have their immortality restored. If not, at least she'll have killed the bloody lot of them, and she and Hermes can die in peace.
Cassandra Weaver is a weapon of fate. The girl who kills gods. But all she wants is for the god she loved and lost to return to life. If she can't have that, then the other gods will burn, starting with his murderer, Aphrodite.
The alliance between Cassandra and Athena is fragile. Cassandra suspects Athena lacks the will to truly kill her own family. And Athena fears that Cassandra's hate will get them all killed.
The war takes them across the globe, searching for lost gods, old enemies, and Achilles, the greatest warrior the world has ever seen. As the struggle escalates, Athena and Cassandra must find a way to work together. Because if they can't, fates far worse than death await.
---
There is a right way and a wrong way to summon her.

Jess had done the research. Success requires precision: a dark room, a mirror, a candle, salt, and four teenage girls. Each of them–Jess, Shauna, Kitty, and Anna–must link hands, follow the rules . . . and never let go.

A thrilling fear spins around the room the first time Jess calls her name: "Bloody Mary. Bloody Mary. BLOODY MARY." A ripple of terror follows when a shadowy silhouette emerges through the fog, a specter trapped behind the mirror.

Once is not enough, though–at least not for Jess. Mary is called again. And again. But when their summoning circle is broken, Bloody Mary slips through the glass with a taste for revenge on her lips. As the girls struggle to escape Mary's wrath, loyalties are questioned, friendships are torn apart, and lives are forever altered.

A haunting trail of clues leads Shauna on a desperate search to uncover the legacy of Mary Worth. What she finds will change everything, but will it be enough to stop Mary–and Jess–before it's too late?
---
From the imaginations of bestselling authors holly black and cassandra clare comes a heart-stopping plunge into the magical unknown. Think you know magic? think again. The magisterium awaits…most people would do anything to get into the magisterium and pass the iron trial. Not callum hunt. Call has been told his whole life that he should never trust a magician. And so he tries his best to do his worst – but fails at failing. Now he must enter the magisterium. It's a place that's both sensational and sinister. And call realizes it has dark ties to his past and a twisty path to his future. The iron trial is just the beginning. Call's biggest test is still to come…
---
From the #1 New York Times bestselling author Scott Westerfeld comes a smart, thought-provoking novel-within-a-novel that you won't be able to put down.

Darcy Patel has put college on hold to publish her teen novel, Afterworlds. With a contract in hand, she arrives in New York City with no apartment, no friends, and all the wrong clothes. But lucky for Darcy, she's taken under the wings of other seasoned and fledgling writers who help her navigate the city and the world of writing and publishing. Over the course of a year, Darcy finishes her book, faces critique, and falls in love.

Woven into Darcy's personal story is her novel, Afterworlds, a suspenseful thriller about a teen who slips into the "Afterworld" to survive a terrorist attack. The Afterworld is a place between the living and the dead, and where many unsolved—and terrifying—stories need to be reconciled. Like Darcy, Lizzie too falls in love…until a new threat resurfaces, and her special gifts may not be enough to protect those she cares about most.
---
In the final installment in the Hybrid Chronicles—bound to captivate fans of Ally Condie, Lauren Oliver, and Scott Westerfeld—Addie and Eva must come to terms with sharing a body as they fight for lasting change and hybrid freedom.
Addie and Eva barely survived the explosion at the Powatt institution, but they refuse to sit still as the nation ripples with rebellion. When an ambitious reporter offers Addie and Eva the chance to go undercover and film the wretched conditions of a hybrid institution, the girls jump at the chance to once again take part in the fight for hybrid freedom. As Eva and Addie walk into danger, they cling to each other and the hope of a better future. But the price they might pay is higher than they ever could have imagined. 
What are your must have titles for September? Tell us in the comments.
---
Authors/Publishers: have a book coming out soon?
Request a Review or schedule a visit/giveaway
Please leave a comment if we missed a title and we will update this post.