It's the last day of the month which means it's time to check out what we're reading next month in: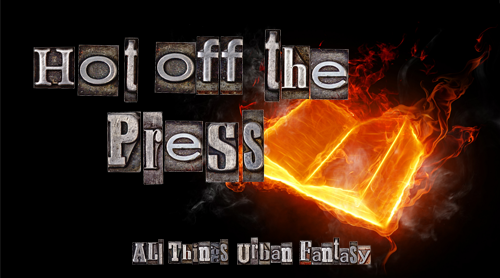 Want to know what titles came out in previous months? View previous Hot Off The Press posts
—————————————–
*Release dates are subject to change.  Click '+ Description' to reveal the full description. Please visit our Titles Received For Review page to see which of these titles will be reviewed this month.
38 Adult Titles Releasing in August

---
When it comes to Máax, the God of Truth who refuses to follow the rules, there's more to him than meets the eye. Literally. Because Maáx is invisible! Which is probably why, after seventy-thousand years, he's still unable to find a mate.
Ashli Rosewood was never meant to die. In fact, her death might be the very reason the gods are now faced with stopping that pesky doomsday right around the corner. If only there was a way to undo the past.
Cue Máax. Seven feet of divine masculinity and the unruly god charged with saving Ashli. With a little help from an ancient Mayan tablet, Máax will travel back in time and set things right.
Easy, right?
Wrong.
Because Máax has one teensy challenge. He's invisible. And every time this impatient, powerful deity gets anywhere near Ashli, he spooks her right into harm's way. Meaning…she dies, and he has to start all over again.
Cliff, banana peel, runaway storage container filled with Belgian chocolates, bee sting, the list goes on and on. Does the Universe have it out for this girl? Sure seems that way. But why? And what will Máax do when he begins to suspect that not only is Ashli the key to stopping the apocalypse, but she may be "the one" he's been waiting seventy-thousand years for.
How will he save the one woman the Universe insists on killing and who wants nothing to do with him?
Approx. 85,000 words.
The Accidentally Yours Series BOOK 1: Accidentally in Love with…a God?
BOOK 2: Accidentally Married to…a Vampire?
BOOK 3: Sun God Seeks…Surrogate?
BOOK 3.5: Accidentally…Evil? (a Novella)
BOOK 4: Vampires Need Not…Apply?
BOOK 4.5: Accidentally…Cimil? (a Novella)
BOOK 5: Accidentally…Over?
---
Deirdre "Foxtrot" Lancaster is back. With trusted companions Whiskey and Tango, she's on the prowl for a brand-new predator…
Deirdre has her hands full, as usual. Working as a Jill-of-all-trades for a zany billionaire like Zelda Zoransky means the daily grind is closer to a juggling act, and this week is no exception-especially when her side job is directing spiritual traffic in Zelda's pet cemetery. With ZZ hosting a party for some of the world's wealthiest animal collectors and a rare albino liger named Augustus in residence at the private zoo, Foxtrot is ready for trouble to take a big bite out of her schedule…
TO DIE FUR

She doesn't have to wait long. The half-ton big cat is dead, and there's a houseful of colorful suspects, each one wackier than the next. But if they were all bidding to buy him, who would want Augustus dead? With the help of Tango's feline telepathy and Whiskey the canine shapeshifter, Foxtrot learns that there's much more to Augustus than meets the eye. Now they just have to sniff out a killer before any more fur flies…
"A delightful, funny filled with eccentric and colorful characters, be they humans, animals or spirits. Dixie Lyle will entertain the reader page after page!"-Leann Sweeney, New York Times bestselling author of the Cats in Trouble mysteries
---
Finalist for the 2014 Phillip K. Dick Award
Elizabeth Barnabus lives a double life – as herself and as her brother, the private detective. She is trying to solve the mystery of a disappearing aristocrat and a hoard of arcane machines. In her way stand the rogues, freaks and self-proclaimed alchemists of a travelling circus.
But when she comes up against an agent of the all-powerful Patent Office, her life and the course of history will begin to change. And not necessarily for the better…
File Under: Fantasy
---
Born into mystery. Shackled to darkness…
Khara has spent centuries discovering everything about the Underworld?except her place in it. But when she's ripped from her home, solving the riddle of her origins becomes more important than ever. With evil stalking her through the dark alleys of Detroit, she finds salvation from an unlikely source: a group of immortal warriors sworn to protect the city. Khara needs their help to unravel the tangled secrets of who and what she is—secrets many seem willing to kill for. But time is running out, and the closer she gets to the truth, the closer necessity binds her to an arrogant fallen angel.
Can their shaky alliance withstand that which threatens her, or will her soul fall victim to the unholy forces that hunt her?those that seek the Unborn?
From the author of the bestselling Caged series comes a pulse-pounding new romantic urban fantasy series.
---
The final book in a romance series set in a "fun, sexy world" (USA TODAY), where paranormals seek love through a dating service called Midnight Liaisons.

Ryder is hiding a dark secret from her coworkers at Midnight Liaisons. Every time she's sexually attracted to a man, her dragon side breaks through. Not exactly man-bait! But she needs to lose her virginity before her twenty-fifth birthday, or she'll become a dragon forever.

Her solution? Big, hunky Hugh, the appointed guardian of her chastity. He's clearly hot for her, but he has powerful reasons to resist Ryder. Can temptation—and love—possibly find a way?
---
"Two decaying thumbs up!"–Jonathan Maberry
Flushing Out Evil
There's something fishy going on in the Unnatural Quarter. Bodies are floating face-down, the plumbing is backing up, and something smells rotten–even to a zombie detective like Dan Shamble. Diving into the slimy underbelly of a diabolical plot, Dan comes face-to-tentacles with an amphibious villain named Ah'Chulhu (to which the usual response is "Gesundheit!"). With his snap-happy gang of gator-guys–former pets flushed down the toilet–Ah'Chulhu wreaks havoc beneath the streets. While feuding weather wizards kick up storms and a gang of thieving lawn gnomes continues their reign of terror, Dan Shamble is running out of time–before the whole stinking city goes down the drain. . .
Includes Bonus Story!
Praise for the Dan Shamble Novels
"Darkly funny, wonderfully original."–Kelley Armstrong
"The Dan Shamble books are great fun." –Simon R. Green
"Prepare to be entertained."–Charlaine Harris
"Smart, savvy, incredibly clever!" –Heather Graham
---
The second book in New York Times bestselling author Christine Warren's breathtaking Gargoyle series. Sometimes the beast will only awake if he has an innocent woman to protect…
Art restorer Felicity "Fil" Shaltis can read the magic in auras, but her fascination with a valuable statue she's asked to locate is magical in an entirely different way. Drawn to the stone beast in a way that mystifies even her, it's all Fil can do to keep from being enraptured by the creature's stone form. At least, until the fierce gargoyle statue comes to life as a powerful, and powerfully hot, immortal warrior …
Spar had no intention of waking unless one of the seven demons of the Dark pushed him to leave his isolation. But when a stunning, innocent woman finds herself marked by the demon, Spar is instantly drawn to her, will do anything to save her.
With a looming threat to humanity on the rise, Spar has no time to fall for the woman who's pure beauty commands his soul. But even the most fearsome beast of all doesn't get to choose who steals his heart…
"Soars with fun, witty characters and nonstop action." ?Publishers Weekly on Stone Cold Lover
Don't miss the other books in the Gargoyle series:
Book #1: Heart of Stone
Book #3: Hard as a Rock
Book #4: Rocked by Love
Book #5: Hard to Handle
---
"Kate SeRine knows how to pack a punch!" –Donna Grant,
New York Times
bestselling author
To Catch a Thief. . .
For centuries, Gideon Montrose has served the King of Fairies without question and, often, without mercy. So when the King orders him to apprehend a notorious thief, Gideon obeys. But when he finally gets his hands on the beautiful culprit, Gideon's in for a shock.
Arabella Locksley is none other than the spirited, unpredictable woman he knew back in Make Believe as Robin Hood–the love of his life whose tragic death destroyed his chance at Happily Ever After.
Now, he has an impossible choice. Betray the woman he once loved, or the king he's bound to serve?
"Totally new and entertaining." –Kate Douglas
"Ever After, is choc full of the edge of your seat action, minute to minute plot twists, and complex characters that has made the Transplanted Tales a staple on so many shelves. . .Merging both old and new characters, bold and sexy plot lines, elements of mystery, magic, and mayhem, and a level of romance that has to be swooned over to be believed, Gideon's story is definitely one sure to keep pages turning and hearts burning for many a moon." — WTF Are You Reading?
"I have never read anything like this series. . .Fresh and entertaining, these books never cease to both surprise and amaze me." — Yummy Men and Kick Ass Chicks
"Ever After is a beautifully spun tale. . ." –The Reading Cave
"What a great book! Kate SeRine is a new favorite of mine!" –Tea and Book
"Each time I open up a new Transplanted Tale from Kate SeRine I know I am in for a treat and Ever After was delightful and suspenseful." –Caffeinated Book Reviewer
"The action and mystery involved in the story kept me entertained and turning the pages as fast as my eyes could read." –Little Read Riding Hood
"Well-plotted and cast with strong and dynamic characters, Ever After is a paranormal romance filled with suspense, betrayal, dangerous antagonists, and a heavy dollop of humor and romance." –Smexy Books
98,000 Words
---
Once the night comes . . .

Will Thorne is living a nightmare, his sanity slowly being drained away by a force he can't control. His talents have made him the perfect assassin for hire. But as he loses his grip on reality, there is no calming him-until he finds his next target: the mysterious Holly Evernight.
Love must cast aside the shadows
Holly cannot fathom who would put a contract on her life, yet the moment she touches Will, the connection between them is elemental, undeniable-and she's the only one who can tame his bouts of madness. But other assassins are coming for Holly. Will must transform from killer to protector and find the man who wants Holly dead . . . or his only chance for redemption will be lost.
---
The enthralling conclusion to the Bannon and Clare trilogy from New York Times bestselling author, Lilith Saintcrow.
Sorcery. Treason. Madness. And, of course, murder most foul…
A shattering accident places Archibald Clare, mentath in the service of Britannia, in the care of Emma Bannon, sorceress Prime. Clare needs a measure of calm to repair his faculties of Logic and Reason. Without them, he is not his best. At all.
Unfortunately, calm and rest will not be found. There is a killer hiding in the sorcerous steam-hells of Londinium, murdering poor women of a certain reputation. A handful of frails murdered on cold autumn nights would make no difference…but the killings echo in the highest circles, and threaten to bring the Empire down in smoking ruins.
Once more Emma Bannon is pressed into service; once more Archibald Clare is determined to aid her. The secrets between these two old friends may give an ambitious sorcerer the means to bring down the Crown. And there is still no way to reliably find a hansom when one needs it most.
The game is afoot…
Bannon and Clare
The Iron Wyrm Affair
The Red Plague Affair
The Ripper Affair
The Damnation Affair (e-only)
For more from Lilith Saintcrow, check out:
Gallow and Ragged
Trailer Park Fae
Dante Valentine Novels
Working for the Devil
Dead Man Rising
Devil's Right Hand
Saint City Sinners
To Hell and Back
Dante Valentine (omnibus)
Jill Kismet Novels
Night ShiftHunter's PrayerRedemption AlleyFlesh CircusHeaven's SpiteAngel Town
Jill Kismet (omnibus)
A Romance of Arquitaine Novels
The Hedgewitch Queen
The Bandit King
Blood Call (coming August 2015)
---
After years of denial, Cass Weatherfield has finally accepted her telekinetic gifts. Living with her boyfriend, Shane, has given her the confidence to be herself, but the fear of losing control and harming those around her is always present.
Knowing firsthand the hell of growing up without a mentor, she agrees to meet and help Diana, a young Shadowmind. But when Cass shows up, the terrified woman changes her mind and flees. Cass and Shane track her across New Orleans, and soon discover that Diana is being held against her will by an illicit organization that's selling her rare clairvoyant skills to the highest bidder. In charge is an ancient creature more powerful than any they've ever encountered. And apparently she wants Shane dead.
Cass and Shane work to free Diana. But as Cass uses more and more power, drawing it from her friends in the fight against evil, she feels an addictive pull that challenges her control. And, in the end, Cass may be the greatest threat to those she loves the most.
Book two of The Shadowminds
77,000 words
---
A mesmerizing novel…what begins as a gothic ghost story soon evolves into a wickedly twisted treasure hunt in
The Supernatural Enhancements
, Edgar Cantero's wholly original, modern-day adventure.
When twentysomething A., the European relative of the Wells family, inherits a beautiful, yet eerie, estate set deep in the woods of Point Bless, Virginia, it comes as a surprise to everyone—including A. himself. After all, he never knew he had a "second cousin, twice removed" in America, much less that his eccentric relative had recently committed suicide by jumping out of the third floor bedroom window—at the same age and in the same way as his father had before him . . .
Together with A.'s companion, Niamh, a mute teenage punk girl from Ireland, they arrive in Virginia and quickly come to feel as if they have inherited much more than just a rambling home and an opulent lifestyle. Axton House is haunted… they know it…but the presence of a ghost is just the first of a series of disturbing secrets they slowly uncover. What led to the suicides? What became of the Axton House butler who fled shortly after his master died? What lurks in the garden maze – and what does the basement vault keep? Even more troubling, what of the rumors in town about a mysterious yearly gathering at Axton House on the night of the winter solstice?
Told vividly through a series of journal entries, cryptic ciphers, recovered security footage, and letters to a distant Aunt Liza, Edgar Cantero has written an absorbing, kinetic and highly original supernatural adventure with classic horror elements that introduces readers to a deviously sly and powerful new voice.
---
Stephen Blackmoore's dark urban fantasy series follows necromancer Eric Carter through a world of vengeful gods and goddesses, mysterious murders, and restless ghosts.
Sister murdered, best friend dead, married to the patron saint of death, Santa Muerte. Necromancer Eric Carter's return to Los Angeles hasn't gone well, and it's about to get even worse.
His link to the Aztec death goddess is changing his powers, changing him, and he's not sure how far it will go. He's starting to question his own sanity, wonder if he's losing his mind. No mean feat for a guy who talks to the dead on a regular basis.
While searching for a way to break Santa Muerte's hold over him, Carter finds himself the target of a psychopath who can steal anyone's form, powers, and memories. Identity theft is one thing, but this guy does it by killing his victims and wearing their skins like a suit. He can be anyone. He can be anywhere.
Now Carter has to change the game — go from hunted to hunter. All he has for help is a Skid Row bruja and a ghost who's either his dead friend Alex or the manifestation of Carter's own guilt-fueled psychotic break.
Everything is trying to kill him. Nothing is as it seems. If all his plans go perfectly, he might survive the week.
He's hoping that's a good thing.
---
He wanted her off his hands… Now he'll do anything to hold on to her …Forever.
Vincent Tremayne, the reclusive "Devil Earl," has been manipulated into taking rambunctious Lydia Price as his ward. As Lord Vampire of Cornwall, Vincent has better things to do than bring out an unruly debutante.
American-born Lydia Price doesn't care for the stuffy strictures of the ton, and is unimpressed with her foppish suitors. She dreams of studying with the talented but scandalous British portrait painter, Sir Thomas Lawrence. But just when it seems her dreams will come true, Lydia is plunged into Vincent's dark world and finds herself caught between the life she's known and a future she never could have imagined.
---
Book 4 in Terry Spear's Highland Wolf Series
She's ready for change…But he's digging in his claws
Colleen Playfair has never been to Scotland, but when she discovers she must spend a year and a day overseas learning to manage her newly inherited estate, she's ready for the challenge. She even has some ideas for improvements-if she can get past the sexy werewolf who seems convinced he's the one in charge.
Grant MacQuarrie and his clan have been managing Farraige Castle for three centuries. The last thing he wants is a meddling American heiress trying to change the way things have always been done. He's more than willing to fight the she-wolf every step of the way, using every tool at his disposal. And if that means taking the lass to bed, well…all the better.
Locked in a battle of wills, caught in an attraction they can't escape, Colleen and Grant must find a way to work together…or face losing it all.
Highland Wolf Series:
Heart of the Highland Wolf (Book 1)
A Howl for a Highlander (Book 2)
A Highland Werewolf Wedding (Book 3)
Hero of a Highland Wolf (Book 4)
A Highland Wolf Christmas (Book 5)
"Spear combines captivating characters, gripping mysteries, and all-consuming love stories." –Fresh Fiction
Praise for A Highland Werewolf Wedding:
"Another shining example of exactly why Terry Spear is the queen of shifter romance." –Night Owl Reviews, Reviewer Top Pick
"Sultry, sexy, and satisfying." –Long and Short Reviews
---
In this highly anticipated fifteenth novel in the Immortals After Dark series, #1 New York Times bestselling author Kresley Cole spins a sultry tale of a mighty warrior scarred inside and out and the beguiling sorceress with the power to heal him—or vanquish him forever.

Eternal Obsession
As a boy, Thronos, prince of Skye Hall, loved Lanthe, a mischievous Sorceri girl who made him question everything about his Vrekener clan. But when the two got caught in the middle of their families' war, tragedy struck, leaving Thronos and Lanthe bitter enemies. Though centuries have passed, nothing can cool his seething need for the beautiful enchantress who scarred his body—and left an even deeper impression on his soul.

Endless Yearning
Lanthe, a once-formidable sorceress struggling to reclaim her gifts, searches for love and acceptance with all the wrong immortal suitors. But she's never forgotten Thronos, the magnificent silver-eyed boy who protected her until she was ripped from the shelter of his arms. One harrowing night changed everything between them. Now he's a notorious warlord with a blood vendetta against Lanthe, hunting her relentlessly.

Can the heat of desire burn brighter than vengeance?
With their families locked in conflict and battles raging all around them, will Thronos and Lanthe succumb to the brutal chaos that threatens everything they cherish? Or will the fragile bond they formed so long ago spark a passion strong enough to withstand even the darkest doubts?
---
She's given up on finding love…
Veterinarian Shelley Morgan has always preferred animals to humans, and not simply because she can communicate with them psychically. Unlike most people she's known, animals have never broken her heart. But after six months in her new town, some of her favorite four-legged companions begin disappearing from the local zoo. Determined to track down the animals and their thief, the telepathic vet decides to investigate, unknowingly delving into a deadly mystery…
He's ready to make her heart go wild…
Although his bear-like physique has been an advantage in the Tidewater Police Department, Dev Jones's size often intimidates people. Only Shelley has seen past his massive build to the intelligent man inside, but that was years ago. So when she contacts him requesting his help to solve a series of animal kidnappings, he's eager to reconnect with her. But the thefts escalate to murder and all the evidence points to Shelley as the killer, and Dev faces a devastating choice: forsake his career or risk losing the woman he's grown to love…
---
Beyond the limits of sight, magical beings live in the Forbidden Realm. The two worlds were once connected, but the desires of man forced their separation. Now, desire may bring them back together . . .
Aliya is a mermaid with an obsession. Though contact with humans is strictly forbidden, she can't seem to stay away from the incredibly handsome Devin, who visits her lake night after night. Her body and soul have never been drawn to anyone like this before. Deciding that her longing for Devin is worth the risk, she goes to him. As their lust for each other deepens, Aliya grows to need his touch as much as she needs water.
Devin believed Aliya was a perfect fantasy his mind created-until the breathtaking mermaid swims to shore. Courtesy of a magical wish, Aliya is newly human, and she and Devin give in to their passion again and again. But Aliya's mortal form is only temporary. If they don't have the strength to part ways when the time comes, their illicit love could rock the balance between the realms forever . . .
---
"A fast-paced and addictive debut. Sandro is a writer to watch!" — J.A. Redmerksi,
New York Times
bestselling author
From rising star Angie Sandro, a steamy Southern gothic romance that will appeal to fans of Beautiful Creatures . . .

A GIFT AND A CURSE
Mala LaCroix sees dead people – really. After using her psychic gifts to catch a killer, she's locked in a psych ward and must strike a deal with the devil to secure her release. Apprenticed to a dark arts practitioner, Mala vows to free herself and save her loved ones from danger. But she doesn't know who to turn to when her crush on Landry Prince turns into something more serious.
A FATE WORSE THAN DEATH
Landry has sacrificed everything to protect Mala. A near-death experience changes him forever, and now he, too, possesses supernatural powers he doesn't understand. Mala and Landry must band together to defeat the dark forces- both human and otherworldly- who would use their abilities for evil. Even as they fall for each other, they must prepare to battle for their very souls . . .
Word count: 95,000
---
I let it go—all of it. Everything I'd been saving up all my life, building and growing inside me, too much to hold in one half-human body. It pushed and fought to be free with a force that turned me into a bomb with a timer vibrating on zero. I was free.
But so was everything I'd fought so hard not to be….
Brothers Cal and Niko Leandros know trouble when they see it—and then proceed to wipe the floor with it. But now it seems their whole world is falling to pieces. Cal's nightmarish monster side is growing ever stronger, changing Cal physically as well as mentally. Which is exactly what Grimm—Cal's savage doppelgänger—wants. And when a covert supernatural organization decides that it's time to put Cal down before he threatens pretty much everything else in existence, the brothers find themselves in a fight they actually might lose. But the dark temptations Cal has denied all his life may prove to be exactly what can save them.
Even if he must fall forever…
---
It's not the end of the world–until it is.
Sophie Lawson may be a mere human with no special abilities except a strong immunity to magic. But the havoc she's wreaked on the supernaturals who come up against the Underworld Detection Agency have earned her plenty of enemies. Still, a girl can't freak out every time a horribly barbecued corpse is found with her business card in its hand. Or see a sudden glut of earthquakes, wildfires and three-headed dogs as just another day in California. But Alex Grace, her favorite fallen angel, is concerned–or saying he is to see more of her. Getting Sophie to see all the signs of the Apocalypse is an interesting way to heat things up. Or maybe what's making everyone hot under the collar is the fact that all Hell is about to break loose. . .
Praise for Hannah Jayne's Underworld Detection Agency Chronicles
"Jayne continues to delight with the third Underworld Detection Agency novel."                —Publishers Weekly (starred review) on Under Suspicion
"Hannah Jayne has created an imaginative world that I look forward to visiting again and again." –Alexandra Ivy, New York Times bestselling author on Under Wraps
---
With the acclaimed Midnight Breed series, New York Times bestselling author Lara Adrian has written thrilling novels of electrifying romance and heart-pounding suspense–page-turners in which humans and vampires live tenuously side by side. In Crave the Night, Adrian brings the Breed and its world to the brink of war, where even the deepest passion can shatter into violence.
Born and raised to be an emotionless killing machine, Nathan is one of the most lethal Breed vampires in existence. A key member of the Order–an elite group of warriors charged with protecting both mortals and vampires–Nathan executes each mission with flawless precision and a total lack of mercy. Now he must pursue a powerful, hidden enemy. But Nathan's hard discipline and training are no match for the fierce pull he feels toward a young woman he has no right to desire–a woman of wealth and high social standing who has long been promised to another Breed male, and who may also prove to be the key to rooting out Nathan's elusive quarry. 
Jordana lives a life of glittering privilege as a member of a prominent Breed family in Boston. Surrounded by fine things and fawning admirers, Jordana wants for nothing–until she crosses paths with a dark, intense warrior from the Order and finds herself swept into an impulsive, sizzling kiss that neither of them will forget. As much as she tries to deny her deep feelings for Nathan, Jordana cannot resist the craving to be near him, to break through his forbidding walls and see the man he truly is. But getting close to Nathan will thrust Jordana into a treacherous new world, forcing her to risk all she has and all she knows about herself and her past. And loving this seductive man could be the most dangerous temptation of all.
Watch for the next Midnight Breed novel, Bound to Darkness, releasing July 30, 2015! For more information on the series and to be notified of all new releases still to come, visit Lara Adrian's website.
---
"IF YOU ARE LOOKING FOR A VAMPIRIC ROLE MODEL, YOU COULDN'T DO ANY BETTER THAN MERIT….CHICAGO IS LUCKY TO HAVE HER."—#1 New York Times Bestselling Author Charlaine Harris
While Merit didn't choose to become a vampire or Sentinel of Cadogan House, she vowed to fight for her House and its Master, and she's managed to forge strong alliances with powerful supernaturals across Chicago. But even though Merit has had wild adventures, this may be her deadliest yet….
 
A killer is stalking Chicago, preying on humans and leaving his victims with magical souvenirs. The CPD hasn't been able to track the assailant, and as the body count rises, the city is running out of options. Vampires and humans aren't on great terms, but murder makes for strange bedfellows. Can Merit find the killer before she becomes a target?
---
Harper Blaine was your average small-time PI until she died—for two minutes. Now Harper is a Greywalker, treading the thin line between the living world and the paranormal realm. And these abilities are landing her all sorts of "strange" cases….
Turmoil, sickness, and destruction are sweeping through Europe—and its effects are being felt all the way across the world in Seattle. Harper Blaine and her lover, Quinton, suspect that Quinton's father, James Purlis—and his terrifying Ghost Division—are involved.
Following a dark trail of grotesque crimes and black magic across the Old World, the pair slowly draws closer to their quarry. But finding and dismantling the Ghost Division won't be enough to stop the horror that Purlis has unwittingly set in motion.
An ancient and forgotten cult has allied with Quinton's mad father. And their goals are far more nightmarish than Harper and Quinton—or even Purlis—could ever imagine.
The pursuit leads to Portugal, where the desecrated tomb of a sleeping king and a temple built of bones recall Harper's very first paranormal case and hold clues to the cult's true intentions. Harper and Quinton will need all the help they can get to avert a necromantic cataclysm that could lay waste to Europe and drag the rest of the world to the brink of war.
---
Silver Wolf Clan, #1
Loving him will be legendary…if she can survive it.
What happens when monsters turn out to be real? One summer night while camping in the woods, Morgan Carter finds out in a big way. A tall mysterious stranger, Greyson Crawford, risks his life to try and save her sister from the vicious wolf attacking their camp. When he's bitten and disappears into the night, Morgan can only assume the worst.
Greyson shows up a year later, and he's a different animal altogether. His eye color shifts constantly and the rumble in his throat sounds more animal than human. She hasn't any idea where he's been all this time, but a good guess as to what he's become.
Grey is determined not to let the darkness of his new existence affect Morgan and the little girl in her care. He hasn't been able to stop thinking about Morgan but knows he should stay away and let her live a normal life. That's easier said than done, though. A new danger pulls him from the shadows to keep her safe, and he's no wolf in sheep's clothing.
Can she accept what lurks just below his surface? More importantly, can she survive him?
39,000 Words
---
When werewolf Eli Drake is banished from his pack, he leaves a devastated and heartbroken Carla Reyes behind. Three torturous years later, she tracks him down to a hole-in-the-wall Texas bar—the pack is in trouble and war is on the horizon. Carla needs Eli's help, but wants nothing more to do with him—even though he's as ruthless, domineering and sexy as ever…. 
Eli hasn't forgotten Carla. And the partial bite he gave her their last night together has had him lying awake nights imagining her sumptuous curves and supple lips. But Carla wants their bond broken, no matter the cost. Now, as they join forces, dare Eli hope that he can claim a future he never dreamed possible?
A Wolf Shifter Romance.
---
The One-Eyed Jack and the Suicide King: personifications of the city of Las Vegas — its history, mystery, mystical power, and heart!
When the Suicide King vanishes — possibly killed — in the middle of a magic-rights turf war started by the avatars of Los Angeles, a notorious fictional assassin, and the mutilated ghost of Benjamin "Bugsy" Siegel — his partner, the One-Eyed Jack, must seek the aid of a bizarre band of legendary and undead allies: the ghosts of Doc Holliday and John Henry the steel-driving man; the echoes of several imaginary super spies, decades displaced in time; and a vampire named Tribute, who bears a striking resemblance to a certain long-lost icon of popular music.
30 YA Titles Releasing in August
---
It's going to take a lot more than fame to save the Immortal City in its darkest hour. . . .
With Maddy torn between two loves, Guardian Jackson and heroic pilot Tom, and Angels and humans on the brink of an epic war, the Immortal City is more vulnerable than ever. And when demons descend upon Angel City with the intent to destroy, the humans don't stand a fighting chance without the Angels on their side. 
Will Jacks find the strength and forgiveness to enter the fray and fight the demons as a stronger-than-ever Battle Angel? Or has the damage been so great that the Guardians will set off for the next place, abandoning Angel City in its darkest hour?
It all comes down to love-wrecked half-Angel Maddy and the strength of her bond with Jackson in this game-changing, thrice-as-sultry series finale that blends beautiful themes of redemption and renewal with heart-pounding action scenes and jaw-dropping twists.
 
---
The Far Dawn is the third and final novel in Kevin Emerson's Atlanteans series, bringing the story of Atlantean descendant Owen Parker to a high-stakes, dramatic conclusion. The Atlanteans series has been praised for its "emotional sucker punches" (Kirkus Reviews), "solid world building" (ALA Booklist), and "mind-blowing fantasy with characters you'll love" (bestselling author Michael Grant).
In The Far Dawn, Owen and Lilly are on their own, two of the three Atlanteans left on a journey to find Atlantis and protect it from the selfish greed of their nemesis Paul and Project Elysium. As time grows short and darkness overtakes the planet, Owen must face Paul's greatest treachery yet. He must choose—does he save the planet, or the people he loves?
Perfect for fans of Star Wars, Percy Jackson, or The Hunger Games, The Far Dawn takes readers on an explosive journey through time and space with heartrending decisions, pulse-pounding action, and fascinating questions of science and ethics alike. Both the paperback and ebook editions include extra content on "where science stops and fantasy starts" in the world of the series.
---
Here is a house of ruin and rage, of death and deliverance.
Here is where I live, not living.
Here is always mine.
When Connor's family moves to Amity, a secluded house on the peaceful banks of New England's Concord River, his nights are plagued with gore-filled dreams of demons. destruction, and revenge. Dreams he kind of likes. Dreams he could make real, with Amity's help.
Ten years later, Gwen's family moves to Amity for a fresh start. Instead, she's haunted by lurid visions, disturbing voices, and questions about her own sanity. But with her history, who would ever believe her? And what could be done if they did?
Because Amity isn't just a house. She is a living force, bent on manipulating her inhabitants to her twisted will. She will use Connor and Gwen to bring about a violent end as she's done before. As she'll do again. And again. And again.
Inspired by a true-crime story, Amity spans generations to weave an overlapping, interconnected tale of terror, insanity, danger, and death.
Praise for AMITY:
"Calling to mind that Stephen King feeling, Ostow brings the most horrifying house in the world to life with chilling intimacy." —Danielle Paige, New York Times best-selling author of Dorothy Must Die
"Heart-stopping and chilling—Amity will haunt you long after the last page." —Kami Garcia, #1 New York Times best-selling author Unbreakable & coauthor of Beautiful Creatures 
"With Amity, Micol Ostow reawakens old horrors for a new generation. A frightening tale spun with magic and real chills. Highly recommended." —Jonathan Maberry, New York Times best-selling author of Rot & Ruin and V-Wars.
"There is horror, and then there is the very particular horror of a Micol Ostow novel. . . . The permeable boundaries between now and then, living and dead, mind and world are transcended in Amity, a tale that is as darkly beautiful as it is flat-out terrifying." —Adele Griffin, two-time National Book Award Finalist and author of The Unfinished Life of Addison Stone.
"This is a book that gave me actual nightmares I still can't shake. Told in deft, haunting language and filled with disturbing heart-pounding moments of true horror, Amity is Micol Ostow at her chilling, terrifying best." —Nova Ren Suma, author of Imaginary Girls and 17 & Gone
"The best horror is like staring into the face of a terrible lunatic god, a gaze that is at once so awesome and insistent, you cannot look away even if you want to. Even if you realize you're starting to go a little bit crazy. Amity is all that—insidious, darkly malevolent, infectious. A fine madness, indeed." —Ilsa J. Bick, author of the Ashes trilogy and White Space
---
In a world of shadows, anything is possible. Except escaping your fate. 
Ever since she was a child, Ivy has been gripped by visions of strange realms just beyond her own. But when her sister goes missing, Ivy discovers the truth is far worse–her hallucinations are real, and her sister is trapped in a parallel realm. And the one person who believes her is the dangerously attractive guy who's bound by an ancient legacy to betray her. 
Adrian might have turned his back on those who raised him, but that doesn't mean he can change his fate…no matter how strong a pull he feels toward Ivy. Together they search for the powerful relic that can save her sister, but Adrian knows what Ivy doesn't: that every step brings Ivy closer to the truth about her own destiny, and a war that could doom the world. Sooner or later, it will be Ivy on one side, Adrian on the other, and nothing but ashes in between…
---
Perfect for fans of The Matrix and Inception, Chasing Before follows Felicia as she grapples with a futuristic afterlife in this riveting sequel to The Memory of After.

It's been four months since Felicia saved Level 2 from the Morati, the corrupted angels who trapped her and her boyfriend, Neil, in the afterlife. Now, she and Neil are finally ready to move on to the mysterious Level 3, an afterlife training facility where humans pick a career to pursue until they supposedly retire to the next level.

Shortly after arriving, Felicia learns some shocking truths about her life that make her question everything. Neil wants to focus on the future, but Felicia insists on looking for answers about her past. Just when Felicia thinks things can't get any more complicated, deadly explosions begin to rock Level 3, and Julian—her charming former love who might still be aligned with the Morati—reappears.

Felicia has a choice: Will she do everything in her power to expose the Morati and end the destruction of Level 3, even if it means never knowing who she really is? Or will she chase after the desires of her heart and risk losing her past humanity, her present afterlife, and a future with Neil?
---
In the chilling second book in the New York Times bestselling Asylum series, three teens must return to the asylum that still haunts their dreams to end the nightmare once and for all. With the page-turning suspense and horror that made Asylum such a standout, and featuring found photographs from real vintage carnivals, Sanctum is a mind-bending reading experience that's perfect for fans of the smash hit Miss Peregrine's Home for Peculiar Children.
Dan, Abby, and Jordan remain traumatized by the summer they shared in the Brookline asylum. Much as they'd love to move on, many questions remain, and someone is determined to keep the terror alive, sending the teens photos of an old-timey carnival, with no note and no name. Forsaking their plan never to go back, the teens return to New Hampshire College under the guise of a weekend for prospective students, and there they realize that the carnival from the photos is not only real, it's here on campus, apparently for the first time in many years.
Sneaking away from sample classes and college parties, Dan and his friends lead a tour of their own—one through the abandoned houses and hidden places of a surrounding town. Camford is hiding a terrible past, and the truth behind Dan's connection to the asylum's evil warden is more terrifying than Dan ever imagined.
Don't miss Madeleine Roux's all-new gothic horror novel, House of Furies.
---
With its heartwarming blend of guts, romance, and humor, this road trip–ready sequel to Eat, Brains, Love is The Walking Dead meets John Hughes.
Jake and Amanda are in love, on the run—and undead. They've picked up a new psychic friend, ex-government-zombie-hunter Cass, and are making a break for Iowa, where a cure for the rapidly spreading zombie virus is rumored to be waiting. But in order to find it, they have to contend with an unlikely undead warlord, ghoul-infested cornfields, a psycho psychic out for blood, and their own super-awkward love triangle—all before Iowa goes up in flames.
Every reader with a pulse (or without one) will devour Jeff Hart's surprisingly romantic and laugh-out-loud funny take on friendship, love, and finding the meaning of (un)life in an eat-or-be-eaten world.
---
In this pulse-pounding final installment of the Don't Turn Around trilogy, which Kirkus Reviews called "The Girl with the Dragon Tattoo for teens, a surefire hit," Noa and Peter race across the country in their search to destroy Project Persephone before time runs out.
Noa Torson is out of options. On the run with the three remaining teens of Persephone's Army, she is up against immeasurable odds. The group is outnumbered, outsmarted, and outrun. But they are not giving up. When Noa and Peter realize they can't run anymore, and that Noa's health is quickly failing, they know they must go back to where this began. But when they come face-to-face with the man who started it all, the question becomes, can they win?
This riveting final book truly ratchets up the action as Noa and Peter confront the evil that has chased them and won't let them go.
---
A gripping survival story, the second in a series by a best-selling author, of a strong girl rebuilding her life in a post-apocalyptic society where a contaminated drink makes victims act like zombies; just right for fans of James Dashner, Carrie Ryan, and
The Walking Dead
.
Seventeen-year-old Velvet, her little sister, Opal, their mom, who is recovering from the Contamination, and Velvet's sweet boyfriend, Dillon, are attempting to build a new life amid the rationing and regulations of the post-outbreak nation. But the outbreak isn't over: more people turning into "Connies," more madness erupting, more killings occurring. And what they are being told is not the truth; the truth is far darker and more threatening.
Praise for Contaminated:
"Echoing the reality millions of young adults face daily, this dystopia speaks to a wide range of readers, including reluctant ones."–Kirkus Reviews
"…This has plenty of suspense–it's not a book to read at bedtime."–Booklist
"Velvet may have a softer name than her literary predecessors Katniss, Cassie, and Kaelyn, but like them she has been forced to take on adult-sized responsibilities within her repressive society…. the plot moves quickly…more of a relation-based book than many other teen dystopian novels."–The Horn Book
Adulterated products are constantly in the news now; everyone has heard of problems with Chinese infant formula, US energy drinks, even popular US sports drinks. The diet drink that sets off this epidemic is inspired by these chilling, real stories.
You may visit Em Garner's website at www.emgarner.com, or follow her on Twitter @EmGarnerBooks.
Releases simultaneously in electronic book format (ISBN 9781606843574).
---
The Lovely Bones meets Black Swan in this haunting psychological thriller with twists and turns that will keep readers guessing until the very last page.
It's too late for you. You're dead. Those words continue to haunt Claire Cain months after she barely survived a brutal beating in Chicago. So when her father is offered a job in another state, Claire is hopeful that getting out will offer her a new start.
But when she arrives in Peculiar, Missouri, Claire feels an overwhelming sense of danger. Her fears are confirmed when she discovers the dead body of a popular high school student in the icy woods behind the school, surrounded by the town's feral cats. Claire knows there's more to this "accident" than meets the eye.
The closer she gets to finding out the truth, the closer she also gets to realizing a frightening reality about herself. . . .
---
From the New York Times bestselling author of the Halo trilogy comes the start of a beautiful and powerful new series 
After the loss of her mother, Chloe Kennedy starts seeing the ghosts that haunted her as a young girl again. Spending time at her grandmother's country estate in the south of England is her chance to get away from her grief and the spirits that haunt her. Until she meets a mysterious stranger… 
Alexander Reade is 157 years dead, with secrets darker than the lake surrounding Grange Hall and a lifelike presence that draws Chloe more strongly than any ghost before. But the bond between them awakens the vengeful spirit of Alexander's past love, Isobel. And she will stop at nothing to destroy anyone who threatens to take him from her. 
To stop Isobel, Chloe must push her developing abilities to their most dangerous limits, even if it means losing Alex forever…and giving the hungry dead a chance to claim her for their own.
---
"Scary, freaky, and original. Get this book!" –Nancy Holder
Lifeless. Slow-moving. Brain-dead.
Welcome To Zomburbia.
My name is Courtney Hart, and I'm here to tell you about things that suck. Being born in a podunk town like Salem, Oregon, for one. Living in a world infested with zombies? That, too. And the meat heads I go to school with? I think I'd actually take the undead over them most days. But I have a plan to get out of here and move to New York. I just have to keep selling Vitamin Z along with your fries at The Bully Burger. The secret ingredient? Zombie brains.
I've noticed things are getting even worse lately, if that's even possible. The zombies seem to be getting smarter and faster. If I can avoid being arrested, eaten by shufflers, or catching the eye of some stupid boy, I should be able to make it through finals week still breathing. . .
"Gallardo's world-building is innovative and fascinating, sick and twisted and unexpectedly touching. You'll want to check that your zombie apocalypse closet is well stocked." –Molly Harper White
"Readers are guaranteed plenty of mayhem and romance, laughter and heartbreak." –James Patrick Kelly
---
Sometimes, I dream that I'm someone else. 
A girl with dark hair who doesn't worry about hunger or thirst or running from flesh-eaters. 
In her world, those sorts of things don't exist…. 
Since the spring of 2036, when the world changed forever, Claudia and a small clan of survivors have roamed the streets of a very altered Nashville—polluted and desolate, except for the ever-present threat of cannibals. Together they must undergo punishing tests of endurance and psychological challenge—sometimes with devastating consequences—all just to live another day. 
With food and water in dwindling supply, and with danger lurking around every corner, no one can be trusted. And as her world starts to make less and less sense, Claudia begins to realize something terrifying: she is just a pawn in some sort of game, and all of her actions are being controlled from afar by a mysterious gamer. So when she meets a maddening and fascinating outsider named Declan, who claims to be a game moderator, she must decide whether to join him in exchange for protection and access to the border. 
If they play the game right, they are each other's best hope for survival—and a life beyond the only world Claudia's ever known: the terrifying live-action game known as The Aftermath.
---
This is a twisted take on the battle of good and evil from Michael Grant, the dark genius of YA Fiction. When Mara wakes up lying in a field of dead grass and shrouded by a heavy mist, she can remember nothing but her name. At first she thinks she is dead. But then she meets him: young, good-looking but pale almost to translucence and dressed all in black. He is the Messenger of Fear. But what does he want with her? And what is the significance of the dead girl in the coffin? The Messenger sees the darkness in young hearts, and the damage it inflicts upon the world. If the wicked go unpunished, he offers them a game. Win, and they can go free. Lose, and they will live out their greatest fear. But why has Mara been chosen to accompany the Messenger and what secrets are lurking in her memories that are just out of reach? Messenger of Fear is a fantastic allegory of our times in the spirit of The Hunger Games or Divergent. It is about the pain of adolescence, teen suicide, and guilt. It is the kind of gothic horror that could only have come from the pen of Michael Grant: the man who gave us Gone. Don't miss the heart-stopping sequel The Tattooed Heart. Michael Grant has lived an exciting, fast-paced life. He moved in with his wife Katherine Applegate after only 24 hours. He has co-authored over 160 books but promises that everything he writes is like nothing you've ever read before! Michael Grant is also the author of the Gone Series: Gone, Plague, Light, Hunger, Lies, Fear, and the BZRK trilogy: BZRK, BZRK Reloaded, BZRK Apocalypse.
---
"There are few things more exciting to discover than a debut novel packed with powerful storytelling and beautiful language. STORM SIREN is one of those rarities. I'll read anything Mary Weber writes. More, please!" 
-Jay Asher, New York Times bestselling author of THIRTEEN REASONS WHY
"
Storm Siren 
is a riveting tale from start to finish. Between the simmering romance, the rich and inventive fantasy world, and one seriously jaw-dropping finale, readers will clamor for the next book–and I'll be at the front of the line!" —MARISSA MEYER, 
New York Times 
bestselling author of the Lunar Chronicles
"I raise my chin as the buyers stare. Yes. Look. You don't want me. Because, eventually, accidentally, I will destroy you."
In a world at war, a slave girl's lethal curse could become one kingdom's weapon of salvation. If the curse – and the girl – can be controlled.
As a slave in the war-weary kingdom of Faelen, seventeen-year-old Nym isn't merely devoid of rights, her Elemental kind are only born male and always killed at birth – meaning, she shouldn't even exist.
Standing on the auction block beneath smoke-drenched mountains, Nym faces her fifteenth sell. But when her hood is removed and her storm-summoning killing curse revealed, Nym is snatched up by a court advisor and given a choice: be trained as the weapon Faelen needs to win the war, or be killed.
Choosing the former, Nym is unleashed into a world of politics, bizarre parties, and rumors of an evil more sinister than she's being prepared to fight . . . not to mention the handsome trainer whose dark secrets lie behind a mysterious ability to calm every lightning strike she summons.
But what if she doesn't want to be the weapon they've all been waiting for?
Set in a beautifully eclectic world of suspicion, super abilities, and monsters, Storm Siren is a story of power. And whoever controls that power will win.
"Weber builds a fascinating and believable fantasy world. Inventive and entertaining." —Kirkus Reviews
 
"[F]antasy readers will feel at home in Weber's first novel . . .a detailed backdrop and large cast bring vividness to the story." —Publishers Weekly
 
"Readers will easily find themselves captivated. The breathtaking surprise ending is nothing short of horrific, promising even more dark and bizarre adventures to come in the Storm Siren trilogy."–RT Book Reviews, 4 stars
---
The stunning conclusion to the Cahill Witch Chronicles trilogy, for fans of Deborah Harkness's A Discovery of Witches series
A fever ravages New London, but with the Brotherhood sending suspected witches straight to the gallows, the Sisters are powerless against the disease. They can't help without revealing their powers—as Cate learns when a potent display of magic turns her into the most wanted witch in all of New England.
To make matters worse, Cate has been erased from the memory of her beloved Finn. While she's torn between protecting him from further attacks and encouraging him to fall for her all over again, she's certain she can never forgive Maura's betrayal. And now that Tess's visions have taken a deadly turn, the prophecy that one Cahill sister will murder another looms ever closer to its fulfillment.
---
Clementine DeVore spent ten years trapped in a cellar, pinned down by willow roots, silenced and forgotten.
 
Now she's out and determined to uncover who put her in that cellar and why.
 
When Clementine was a child, dangerous and inexplicable things started happening in New South Bend. The townsfolk blamed the fiendish people out in the Willows and burned their homes to the ground. But magic kept Clementine alive, walled up in the cellar for ten years, until a boy named Fisher sets her free. Back in the world, Clementine sets out to discover what happened all those years ago. But the truth gets muddled in her dangerous attraction to Fisher, the politics of New South Bend, and the Hollow, a fickle and terrifying place that seems increasingly temperamental ever since Clementine reemerged.
---
Two names. One face. A dangerous secret exposed.
Morgan never minded her boyfriend Flynn's dark and private nature. She found it mysterious and alluring. But now he's dead, and she can't move on. She feels much like her dying town, River's End, with its overgrown amusement park and abandoned houses: once happy . . . now fading away.
Hoping for some closure, Morgan uploads her only picture of Flynn to the social media site FriendShare along with a note to say good-bye. But she's shocked when the facial recognition software suggests she tag him as Evan Murphy. She's never heard of Evan. A quick search reveals that he lives in a nearby town and looks exactly like Flynn. Same eyes, nose, jawline. Only this boy is very much alive. Digging through layers of secrets, Morgan questions everything she thought she knew about her town, her boyfriend, and even her parents' involvement in this massive web of lies.
Forget Me is a heart-pounding novel that draws you in and keeps you guessing until the very end.
---
In this fast-paced survival story set in Hawaii, electronics fail worldwide, the islands become completely isolated, and a strange starscape fills the sky. Leilani and her father embark on a nightmare odyssey from Oahu to their home on the Big Island. Leilani's epilepsy holds a clue to the disaster, if only they can survive as the islands revert to earlier ways.
A powerful story enriched by fascinating elements of Hawaiian ecology, culture, and warfare, this captivating and dramatic debut from Austin Aslan is the first of two novels. The author has a master's degree in tropical conservation biology from the University of Hawaii at Hilo.
---
"The Gods made their Words into flesh, 
giving privileged individuals the powers 
of creation …"
In Eden City, a member of the illiterate wordless class would never dream of meeting the all-powerful Words … much less of running away with one. So when a gorgeous girl literally falls into his lap during a routine trash run, seventeen-year-old Tavin Barnes isn't sure if it's the luckiest or worst day of his life. That girl is Khaya, the Word of Life, who can heal a wound or command an ivy bush to devour a city block with ease. And yet she needs Tavin's help.
By aiding Khaya's escape from the seemingly idyllic confines of Eden City, Tavin unwittingly throws himself into the heart of a conflict that is threatening to
tear the world apart. Eden City's elite will stop at nothing to protect the shocking secret Khaya hides, and they enlist the other Words, each with their own frightening powers, to bring her back. 
---
Broken into pieces and hidden in the mortal realm long ago, the Staff of Eris bestows vast powers on whoever possesses it. King Brogan, Vs treacherous uncle, is trying to rebuild the staff. If he succeeds, the consequences for the Otherworld will be dire. In a desperate effort to keep the Otherworld safe, Noli and V plot the daring theft of a jewel that is needed to complete the staff. But Brogan is not so easily defeated. When he and Noli finally come face to face, the balance of power shifts, and Noli must consider joining forces with an unlikely ally in order to save the Otherworld. Praise: ""Lazear's romance-filled steampunk adventure continues with this rollicking chapter.""SCHOOL LIBRARY JOURNAL ""Lazear's storytelling is rich in surprise twists as well as sardonic wit…a fine steampunk ride right through the trilogy's denouement.""BOOKLIST
---
Don't miss Opposition, the fifth and final book in Jennifer L. Armentrout's bestselling Lux series. Also included only in the print edition is Shadows, the prequel novella never before seen in print! "A thrilling ride from start to finish," says RT Book Reviews.

Opposition

Katy knows the world changed the night the Luxen came. She can't believe Daemon stood by as his kind threatened to obliterate every last human and hybrid on Earth. But the lines between good and bad have blurred.
Daemon will do anything to save those he loves, even if it means betrayal. But when it quickly becomes impossible to tell friend from foe, and the world is crumbling around them, they may lose everything to ensure the survival of their friends…and mankind.

Shadows

The last thing Dawson Black expected was Bethany Williams. To him, human girls are…well, fun. But since the Luxen have to keep their true identities a secret, falling for one would be insane. Dangerous.
Bethany can't deny the immediate connection between her and Dawson. And even though boys aren't a complication she wants, whenever they lock eyes, she's drawn in. Captivated.
Dawson can't stop risking everything for one human girl. Or stop a fate that is as unavoidable as love itself.
Want to read the LUX series on your ereader? Each book is sold individually in e-format:
#1: Obsidian
#2: Onyx
#3: Opal
#4: Origin
#5: Opposition
Prequel novella: Shadows
---
The conclusion to Between the Devil and The Deep Blue Sea, this gothic thriller romance with shades of Stephen King and Daphne du Maurier is a must-read for fans of Beautiful Creatures and Anna Dressed in Blood.
Freddie once told me that the Devil created all the fear in the world.
But then, the Devil once told me that it's easier to forgive someone for scaring you than for making you cry.
The problem with River West Redding was that he'd done both to me.
The crooked-smiling liar River West Redding, who drove into Violet's life one summer day and shook her world to pieces, is gone. Violet and Neely, River's other brother, are left to worry—until they catch a two a.m. radio program about strange events in a distant mountain town. They take off in search of River but are always a step behind, finding instead frenzied towns, witch hunts, and a wind-whipped island with the thrum of something strange and dangerous just under the surface. It isn't long before Violet begins to wonder if Neely, the one Redding brother she thought trustworthy, has been hiding a secret of his own . . .
---
Revenge is a dish best served cold.
In Ann Aguirre's Mortal Danger, Edie Kramer has a score to settle with the beautiful people at Blackbriar Academy. Their cruelty drove her to the brink of despair, and four months ago, she couldn't imagine being strong enough to face her senior year. But thanks to a Faustian compact with the enigmatic Kian, she has the power to make the bullies pay. She's not supposed to think about Kian once the deal is done, but devastating pain burns behind his unearthly beauty, and he's impossible to forget.
In one short summer, her entire life changes and she sweeps through Blackbriar, prepped to take the beautiful people down from the inside. A whisper here, a look there, and suddenly . . . bad things are happening. It's a head rush, seeing her tormentors get what they deserve, but things that seem too good to be true usually are, and soon, the pranks and payback turns from delicious to deadly. Edie is alone in a world teeming with secrets and fiends lurking in the shadows. In this murky morass of devil's bargains, she isn't sure who—or what—she can trust. Not even her own mind.
---
I am where dead children go.
Okiku is a lonely soul. She has wandered the world for centuries, freeing the spirits of the murdered-dead. Once a victim herself, she now takes the lives of killers with the vengeance they're due. But releasing innocent ghosts from their ethereal tethers does not bring Okiku peace. Still she drifts on.
Such is her existence, until she meets Tark. Evil writhes beneath the moody teen's skin, trapped by a series of intricate tattoos. While his neighbors fear him, Okiku knows the boy is not a monster. Tark needs to be freed from the malevolence that clings to him. There's just one problem: if the demon dies, so does its host.
---
This love story for the ages, set in a reimagined industrial Asia, is a little dark, a bit breathless, and completely compelling.

Sixteen-year-old Wen assists her father in his medical clinic, housed in a slaughterhouse staffed by the Noor, men hired as cheap factory labor. Wen often hears the whisper of a ghost in the slaughterhouse, a ghost who grants wishes to those who need them most. And after one of the Noor humiliates Wen, the ghost grants an impulsive wish of hers—brutally.

Guilt-ridden, Wen befriends the Noor, including the outspoken leader, a young man named Melik. At the same time, she is lured by the mystery of the ghost. As deadly accidents fuel tensions within the factory, Wen is torn between her growing feelings for Melik, who is enraged at the sadistic factory bosses and the prejudice faced by his people at the hand of Wen's, and her need to appease the ghost, who is determined to protect her against any threat—real or imagined. Will she determine whom to trust before the factory explodes, taking her down with it?
---
Dovey learns that demons lurk in places other than the dark corners of her mind in this southern gothic fantasy from the author of the Blud series.

A year ago, Hurricane Josephine swept through Savannah, Georgia, leaving behind nothing but death and destruction—and taking the life of Dovey's best friend, Carly. Since that night, Dovey has been in a medicated haze, numb to everything around her.

But recently she's started to believe she's seeing things that can't be real…including Carly at their favorite café. Determined to learn the truth, Dovey stops taking her pills. And the world that opens up to her is unlike anything she could have imagined.

As Dovey slips deeper into the shadowy corners of Savannah—where the dark and horrifying secrets lurk—she learns that the storm that destroyed her city and stole her friend was much more than a force of nature. And now the sinister beings truly responsible are out to finish what they started.
---
Ever since Princess Ozma has been in power, sorcery has been outlawed in Oz. But Zerie Greenapple is a witch with a mission, and she refuses to surrender her magic. In this eBook, soon after Zerie and her friends start meeting to practice their magic, they are discovered by Flying Monkeys who report them to the princess. When their friend is kidnapped, Zerie and her friends run away from home to find Glinda the Good, who they hope can help them protect their magic. Will their magic be strong enough to triumph over the evil in Oz?
What are your must have titles for August? Tell us in the comments.
---
Authors/Publishers: have a book coming out soon?
Request a Review or schedule a visit/giveaway
Please leave a comment if we missed a title and we will update this post.