Our panel was divided on many covers this week, let us know if you have any "tie breakers" in the comments!
 If you're a blogger interested in joining in on the commenting fun, fill out our Guest Commentator form here!
Jinn and Juice by Nicole Peeler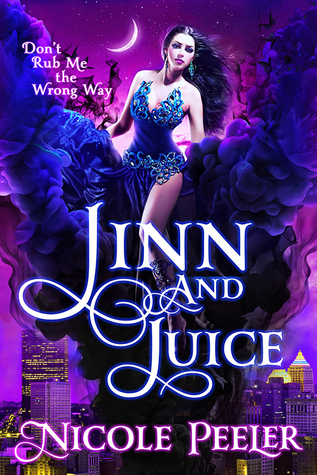 Expected publication: November 25th 2014 by Orbit
Source: Goodreads
Covers in Series
N/A
Cursed to be a jinni for a thousand years, Leila nears the end of her servitude—only to be bound once again against her will. Will she risk all to be human?
Born in ancient Persia, Leila turned to her house Jinni, Kouros, for help escaping an arranged marriage. Kouros did make it impossible for her to marry—by cursing Leila to live a thousand years as a Jinni, herself.
If she can remain unBound, Leila's curse will soon be over. But Ozan Sawyer, a Magi with the ability to See, Call, and Bind jinn has other plans.
Oz needs Leila to help him penetrate Pittsburgh's steel-soaked magic, a juice potent but poisonous to supernatural creatures, in order to find a missing girl with her own mysterious connection to Kouros. Unfortunately for Leila, becoming Bound to Oz may risk more than just her chance to be human once more—it could risk her very soul…
Jinn and Juice is the first in a new series by fantasy writer, Nicole Peeler, set in a world of immortal curses, powerful jinni and belly dancing.
No Author Comment Available.
Libbie Says 
Viva Las Vegas. That was my only thought seeing the cover at first glance – Vegas showgirl. Nice use of purples, even with the purple city in the background, but I can't stop thinking about tickets to Cirque. 
Julia Says 
I know some don't care for the cartoony Jane True covers, but I think they're a good match for Peeler's mix of hilarity and magic.  The colors on this cover seem rather over ripe (especially around the author font), and if this book has any of Peeler's usual humor, it's completely lost on this cover.
Kristina Says 
I like the colors and and the smoke is a good reference to jinn being spirit like beings. I agree with Libbie that there is a Las Vegas showgirl quality to the outfit and the shape of the smoke is odd.
Unleashed (Uninvited #2) by Sophie Jordan
Expected publication: February 24th 2015 by HarperTeen
Source: Goodreads
Covers in Series
What if the worst thing you ever did was unforgivable?
Davy's world fell apart after she tested positive for Homicidal Tendency Syndrome. She was expelled from her school, dumped by her boyfriend, abandoned by friends, and shipped off to a camp that turns HTS carriers into soldiers. Davy may have escaped, but the damage has already been done. The unthinkable has happened. Now, even worse than having everyone else see her as a monster is the knowledge that they may have been right about her all along. Because Davy has killed.
On the run from government agents, Davy is rescued by Caden, the charismatic leader of an underground group of rebels. Despite Caden's assurances that the Resistance is made up of carriers like her, Davy isn't sure she can trust them. Then again, she doesn't even know if she can trust herself . . . or her growing feelings for Caden. But if she doesn't belong with Caden and his followers, is there anywhere she can call home?
No Author Comment Available.
Libbie Says 
Pretty bland at first glance (and had me humming Taylor Swift) but then I noticed the double helix going on with the wisps of her hair which gives it serious marks for Clever Use of Hair on a Cover Model.
Julia Says 
This cover would have packed more punch if they'd been more sparing with the double helixes in her hair.  I would have liked to see flowing locks drawing the eye from her face over to the right, and then be left with one or two helixes framed against the black background.  As is, this cover model looks a little confused, a little lost on the cover, and her hair looks snarled.
Kristina Says 
The double helix appearing in the hair is very clever and it seems to be a theme with this series as the double helix/hair thing is in the first book's cover.
Transcendent (Starling #3) by Lesley Livingston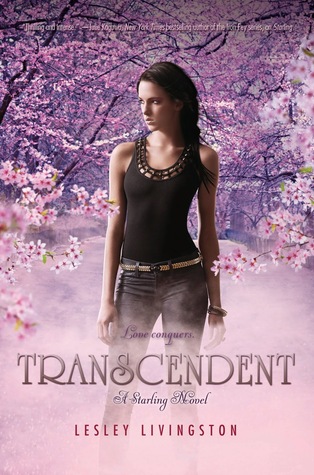 Expected publication: December 23rd 2014 by HarperTeen
Source: Goodreads
Covers in Series
N/A
LOVE CONQUERS
On a storm-swept terrace high above the streets of Manhattan, Mason Starling holds the fate of the world in her hands as her beloved Fennrys lies bleeding at her feet, his life hanging in the balance. The ancient Norse prophecy of Ragnarok stands poised on the knife edge of fulfillment. Mason's transformation into a Valkyrie—a chooser of the slain and the one who will ultimately bring about the end of the world—is complete. Still, she remains determined to thwart her father's apocalyptic desires. Whatever is to come, it won't happen because of what the prophecy foretold, or what Gunnar Starling has planned, or what the fates have already decided. What happens next will be up to Mason and the Fennrys Wolf. The world had better hope they haven't reached the limits of what their souls and swords can survive.
Perfect for fans of Cassandra Clare's Mortal Instruments series, and set in the same universe as Lesley Livingston's much-loved WONDROUS STRANGE trilogy, with roots in Greek, Roman, Norse, Egyptian, and Celtic myths and legends, this thrilling conclusion to the acclaimed Starling trilogy is filled to the hilt with sweeping adventure and soaring romance.
No Author Comment Available.
Libbie Says 
Visually beautiful juxtaposed nicely with the badass cover model with a "take no shit" expression on her face. Loving the contrast between the two. Nothing really UF about it, but it's gorgeous enough that I don't really mind. 
Julia Says 
This girl looks so *pissed* to be surrounded by flowers, like Bella getting stood up by Edward in their field.  I'm not a fan of how they've essentially smoothed her features into obscurity, she looks like Odo's daughter.
Kristina Says 
I love the purple (or pink?) and all of the flowers. The girl does not seem impressed and might I guess that she is really not a fan of the flowers by her expression. Its a very pretty cover.
The Stars Never Rise by Rachel Vincent
Expected publication: June 9th 2015 by Delacorte Press
Source: Goodreads
Covers in Series
N/A
Sixteen-year-old Nina Kane should be worrying about her immortal soul, but she's too busy trying to actually survive. Her town's population has been decimated by soul-consuming demons, and souls are in short supply. Watching over her younger sister, Mellie, and scraping together food and money are all that matters. The two of them are a family. They gave up on their deadbeat mom a long time ago.
When Nina discovers that Mellie is keeping a secret that threatens their very existence, she'll do anything to protect her. Because in New Temperance, sins are prosecuted as crimes by the brutal Church and its army of black-robed exorcists. And Mellie's sin has put her in serious trouble.
To keep them both alive, Nina will need to trust Finn, a fugitive with deep green eyes who has already saved her life once and who might just be an exorcist. But what kind of exorcist wears a hoodie?
Wanted by the Church and hunted by dark forces, Nina knows she can't survive on her own. She needs Finn and his group of rogue friends just as much as they need her.
No Author Comment Available.
Libbie Says 
Maybe it's because I grew up in the 70s, but the slightly psychadelic butterfly and the Huge Fonted Title aren't doing it for me at all. I'm assuming the overlarge V means something, but that's as far as my curiosity goes. 
Julia Says 
Wow, the blood wafting off of that butterfly is seriously upsetting, this cover reminds me of the old school Stephen King books.  Not explicitly paranormal, but ominous enough to fit the description.
Kristina Says 
I like the red 'blurring' off of the butterfly. Its also neat how the butterfly seems to go transparent at the ends of the wings.
Forged (Taken #3) by Erin Bowman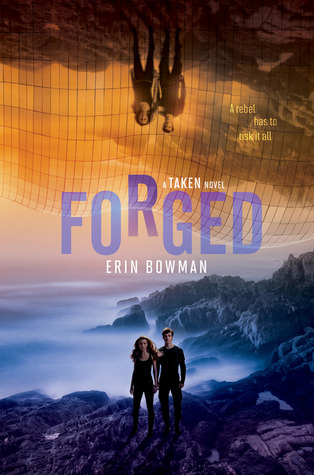 Expected publication: April 14th 2015 by HarperTeen
Source: Goodreads
Covers in Series
Gray Weathersby and his group of rebels must make their final stand in the epic conclusion to the Taken trilogy, which New York Times bestselling author Marie Lu called "an action-packed thrill ride from beginning to end."
The Order is building an unstoppable army, with every generation of Forgeries harder to detect and deadlier than the one before. It's time for Gray and his fellow rebels to end the Order's world of lies. But when the most familiar faces—and even the girl he loves—can't be trusted, Gray will have to tread carefully if he wants to succeed. Or survive.
No Author Comment Available.
Libbie Says 
Fits in well with the other covers and it's got a nice subtle feel to it, as well as the subtly creepy vibe with the dome-like sphere and the mirror images. Like the single letter offset, too – gives me an unsettled feeling which is, I think, the point. 
Julia Says 
The colors in this series are interesting, and I certainly like the more subtle end of the trend (book one was eye popping).  The phantom city in the sky is intriguing…
Kristina Says 
I show no love for these covers with the flipped worlds. I get the reason for it and while each image is good on is own I just want them to pick one!
Expected publication: March 3rd 2015 by HarperTeen
Source: Goodreads
Covers in Series
To save the lives of countless people in Captive's Sound, Nadia has sworn herself to the One Beneath, to black magic. Her plan, and the town's only hope, is for Nadia to learn enough sorcery to strike back against the forces of darkness. But now that she's separated from her friends, her family, and her Steadfast, Mateo, Nadia is more vulnerable than ever to darkness. And as the sorceress Elizabeth summons torrential rains and brings the One Beneath closer to the mortal world, Nadia is running out of time to stop her. The final battle lines are drawn, surprising alliances are made, and true love is tested in the action-packed conclusion to the breathtaking Spellcaster series.
Sorceress is richly woven with New York Times bestselling author Claudia Gray's signature dark magic, captivating mystery, and star-crossed romance.
No Author Comment Available.
Libbie Says 
Please tell me she's not wearing an 80s teal prom dress? Apart from that fashion disaster, it's got a nice mystical feel to it that makes me curious about the book itself. 
Julia Says 
I like the stars and clouds fading in to her dress. They've done a very good job blending together layers and lighting on this cover.
Kristina Says 
Hey the 80's style is totally in now! *prays that shoulder pads never come back* I like the teal as a color and the combination of smoke and magical sparks gives the cover a magical vibe.
Red Queen by Victoria Aveyard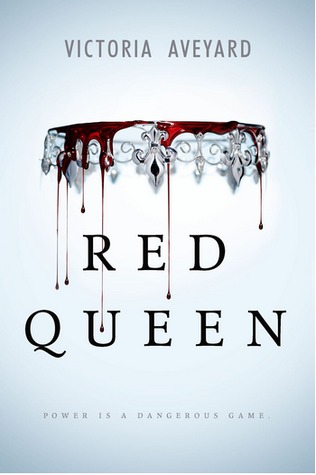 Expected publication: March 26th 2015 by Orion (first published February 10th 2015)
Source: Goodreads
Covers in Series
N/A
Mare Barrow's world is divided by blood—those with red and those with silver. Mare and her family are lowly Reds, destined to serve the Silver elite whose supernatural abilities make them nearly gods. Mare steals what she can to help her family survive, but when her best friend is conscripted into the army, she gambles everything to win his freedom. A twist of fate leads her to the royal palace itself where, in front of the king and all his nobles, she discovers a superhuman ability she didn't know she had.
Except . . . her blood is Red.
To hide this impossibility, the king forces her into the role of a lost Silver princess and betroths her to one of his own sons. As Mare is drawn further into the Silver world, she risks her new position to aid the Scarlet Guard—the leaders of a budding Red rebellion. Her actions put into motion a deadly and violent dance, pitting prince against prince and Mare against her own heart.
No Author Comment Available.
Libbie Says 
Oh, yes please! Simple, straightforward, and infinitely creepy. All with just a few elements. This is how you do it. 
Julia Says 
Meh.  I see where they were going with these elements, but I'm not a fan of how they're composed.  I would have liked the crown right-side-up, to give some texture and height to the blood coating.  I'm also not a fan of the identical blood drips of varying lengths.  They look more like spiders than blood.
Kristina Says 
I love the bloody crown! The way the blood is dripping off of it makes the cover feel extra creepy.
Empire of Night (Age of Legends #2) by Kelley Armstrong
Expected publication: April 7th 2015 by HarperCollins
Source: Goodreads
Covers in Series
Sisters Moria and Ashyn are the Keeper and Seeker of Edgewood. Or at least, they were.
Their village is gone. Their friends have betrayed them. And now, the emperor has sent them on a mission to rescue the children of Edgewood—accompanied by Prince Tyrus and a small band of imperial warriors. But the journey proves more perilous than they could have imagined. With treachery and unrest mounting in the empire, Moria and Ashyn will have to draw on all their influence and power to overcome deadly enemies—not all of them human—and even avert an all-out war.
No Author Comment Available.
Libbie Says 
Not reading this series, but just looking at this cover makes me want to. Creepy trees, shadows and wisps in the shape of an even creepier yellow-eyed wolf. Lovely use of light and dark – took the interesting first cover and upped the game significantly.
Julia Says 
I can see now the title font match, but I did not put this book with it's predecessor, SEA OF SHADOWS.  The smoke beast is neat, but needs to feel more stylized to match book one.  Also, this second cover makes the title look rather lost and tacked on, down there in all the darkness.
Kristina Says 
Wow the shadowy wolf shape is very creepy looking. I love the faint little glowing eyes in the background.
The Grace of Kings (The Dandelion Dynasty #1) by Ken Liu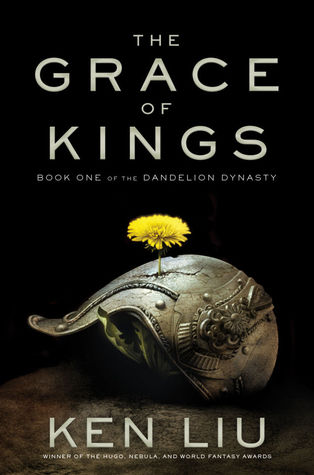 Expected publication: April 7th 2015 by Simon & Schuster
Source: Goodreads
Covers in Series
N/A
Wily, charming Kuni Garu, a bandit, and stern, fearless Mata Zyndu, the son of a deposed duke, seem like polar opposites. Yet, in the uprising against the emperor, the two quickly become the best of friends after a series of adventures fighting against vast conscripted armies, silk-draped airships, soaring battle kites, conspiring goddesses, underwater boats, magical books, as a streetfighter-cum-general who takes her place as the greatest tactitian of the age. Once the emperor has been overthrown, however, they each find themselves the leader of separate factions—two sides with very different ideas about how the world should be run and the meaning of justice.
No Author Comment Available.
Libbie Says 
I get it – dandelion dynasty is the reason there's a pretty yellow flower growing out of the left half of someone's WoW paladin helm. Doesn't mean it works for me on a book cover level. Is it a book, or a Unique Gardening guide? 
Julia Says 
A plant growing out of a helmet?  Haunting.  A dandelion jammed into a helmet like a vase?  Ridiculous.  Even once I spotted the leaves peeking out from underneath, I can't shake the impression that someone was murdered by a clown.
Kristina Says 
Libbie, I enjoyed my side profession as an Herbalist Night Elf while playing WoW and would have totally joined the Gardening Guild if there were one. Memories of picking virtual herbs and flowers aside the dandelion sticking out of the helm is kind of odd. Did the flower grow through the crack and how did it do that? Do they have powerful flower darts that can puncture through metal?
A Murder of Magpies by Sarah Bromley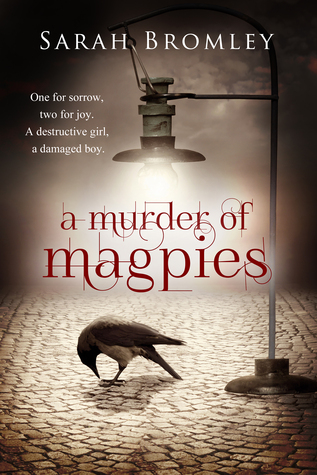 Expected publication: October 28th 2014 by Month9Books, LLC
Source: Goodreads
Covers in Series
N/A
Winter in Black Orchard, Wisconsin, is long and dark, and sixteen-year-old Vayda Silver prays the snow will keep the truth and secrecy of the last two years buried. Hiding from the past with her father and twin brother, Vayda knows the rules: never return to the town of her mother's murder, and never work a Mind Game where someone might see.
No one can know the toll emotions take on Vayda, how emotion becomes energy in her hands, or how she can't control the destruction she causes. But it's not long before her powers can no longer be contained. The truth is dangerously close to being exposed, placing Vayda and her family at risk.
Until someone quiets the chaos inside her.
Unwanted. That's all Ward Ravenscroft has ever been. To cope, he numbs the pain of rejection by denying himself emotions of any kind. Yet Vayda stirs something in him. He can't explain the hold she has on him–inspiring him with both hope and fear. He claims not to scare easily, except he doesn't know what her powers can do. Yet.
Just as Vadya and Ward draw closer, she finds the past isn't so easily buried. And when it follows the Silvers to Black Orchard, it has murder in mind.
No Author Comment Available.
Libbie Says 
The magpie poem rears its head again, as it tends to do and given the title, I'm not surprised. The font is a visual representation of why less is more, especially where titles are concerned. Interesting idea, but I'm not getting any UF vibe from it – could be any mystery. 
Julia Says 
I love everything about this cover.  While nothing explicitly says "magic", the haunting combination of lighting, title font, and the curve of the bird's neck certainly says "other worldly".
Kristina Says 
I agree with Libbie that this could be a mystery novel's cover and one that I would totally pick up due to the alliterative title. I like the oddly proportioned streetlamp or regular sized desk lamp(?).
Vision in Silver (The Others #3) by Anne Bishop
Expected publication: March 3rd 2015 by Roc
Source: Goodreads
Covers in Series
The Others freed the cassandra sangue to protect the blood prophets from exploitation, not realizing their actions would have dire consequences. Now the fragile seers are in greater danger than ever before—both from their own weaknesses and from those who seek to control their divinations for wicked purposes. In desperate need of answers, Simon Wolfgard, a shape-shifter leader among the Others, has no choice but to enlist blood prophet Meg Corbyn's help, regardless of the risks she faces by aiding him.
Meg is still deep in the throes of her addiction to the euphoria she feels when she cuts and speaks prophecy. She knows each slice of her blade tempts death. But Others and humans alike need answers, and her visions may be Simon's only hope of ending the conflict.
For the shadows of war are deepening across the Atlantik, and the prejudice of a fanatic faction is threatening to bring the battle right to Meg and Simon's doorstep…
No Author Comment Available.
Libbie Says 
Of the three covers so far, I like this one the best. No framing feathers, no lurker wolf, just the cover model and some interesting halo affect around the cover model (and gotta say it, I love the hair) 
Julia Says 
It is exceptionally difficult for me to decouple the instinctive euphoria I feel for another The Others book and my opinion of the cover itself.  I like how the lighting gets progressively brighter in this series, and Meg looks more direct and in charge.  Still, without knowing what was in the book, I'd probably find this one a little boring. 
Kristina Says 
I like the halo effect around her head and her hair is as usual awesome.
The Shadows (Black Dagger Brotherhood #13) by J. R. Ward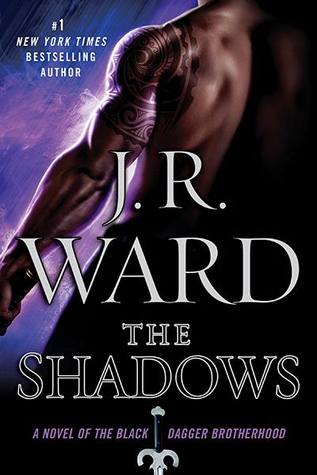 Expected publication: April 7th 2015
Source: Goodreads
Covers in Series
Two brothers bound by more than blood fight to change a brutal destiny in the heart-wrenching new novel of the Black Dagger Brotherhood by #1 New York Times bestselling author J. R. Ward.
Trez "Latimer" doesn't really exist. And not just because the identity was created so that a Shadow could function in the underbelly of the human world. Sold by his parents to the Queen of the S'Hsibe as a child, Trez escaped the Territory and has been a pimp and an enforcer in Caldwell, NY for years- all the while on the run from a destiny of sexual servitude. He's never had anyone he could totally rely on… except for his brother, iAm.
iAm's sole goal has always been to keep his brother from self-destructing- and he knows he's failed. It's not until the Chosen Serena enters Trez's life that the male begins to turn things around… but by then it's too late. The pledge to mate the Queen's daughter comes due and there is nowhere to run, nowhere to hide, and no negotiating.
Trapped between his heart and a fate he never volunteered for, Trez must decide whether to endanger himself and others- or forever leave behind the female he's in love with. But then an unimaginable tragedy strikes and changes everything. Staring out over an emotional abyss, Trez must find a reason to go on or risk losing himself and his soul forever. And iAm, in the name of brotherly love, is faced with making the ultimate sacrifice…
No Author Comment Available.
Libbie Says 
I should probably bow out of this title because I have a very strong bias against the books and the author – but that said – it keeps in well with the other titles, rippling bicep, painted on tat, and is that a pretty little bow right above one of the bicep ripples? 
Julia Says 
This man appears to be literally steaming, probably fits the book's content.
Kristina Says 
The tattoo is very intricate and interesting. See I can say nice things about cover model tattoos! I like that it looks like an action shot instead of a headless guy posing while suggesting emphatically that we check out his awesome tat.
Expected publication: January 6th 2015 by St. Martin's Griffin
Source: Goodreads
Covers in Series
Silver Blackthorn is on the run.
All she really wants is to be reunited with her family and friends but the time for thinking about herself has passed. Now the fates of eleven other teenagers are in her hands – and they are all looking to her for a plan.
With an entire country searching for the escaped Offerings, Silver is under pressure to keep them all from the clutches of the Minister Prime, King Victor and the Kingsmen. As expectations are piled upon the girl with the silver streak in her hair, she realizes that life will never be the same again.
Huge changes are on the horizon and Silver is in the thick of them…
No Author Comment Available.
Libbie Says 
Even with the slashy red N in there, I'd be hard pressed to separate this book from any of a thousand contemporary YA books. It's not an unpleasant cover, just not an overly impressive one. 
Julia Says 
I'd like this cover better without the two kids running away in the background, they seem out of proportion.
Kristina Says 
It's a nice looking cover but I agree that it could be some sort of coming of age contemporary YA novel. The "N" slash is supposed to suggest fantasy, but only vaguely. Also I was getting a Rogue from X-Men vibe with her lock of white hair because a YA novel about Rogue would be pretty great.

And our picks for Best & Worst covers of the week…
Best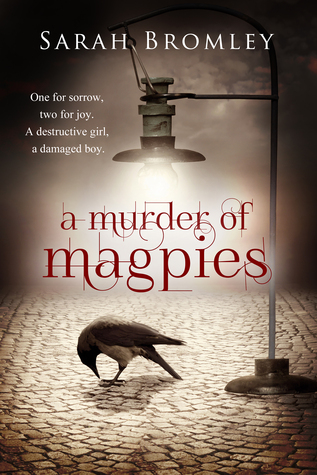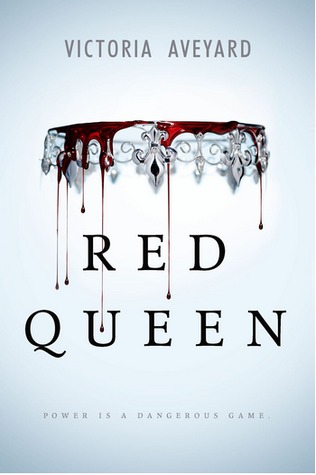 Worst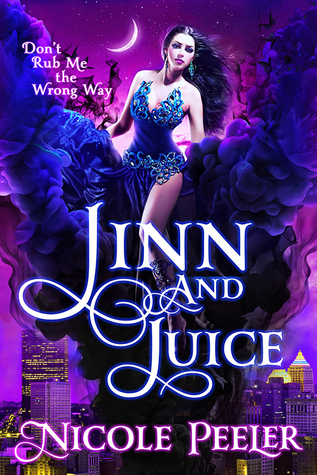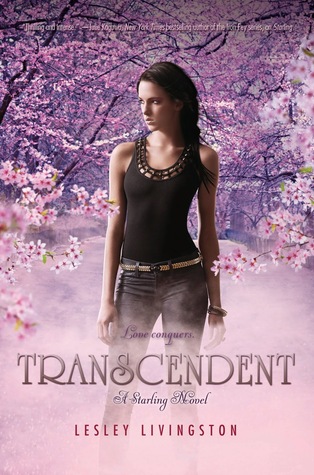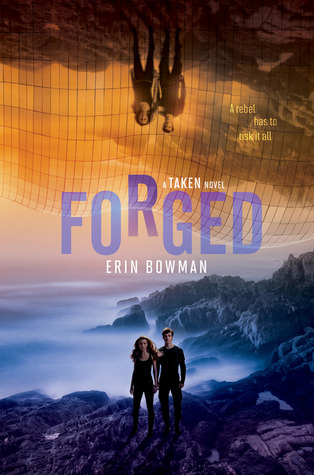 ---
Have a cover we should include in an upcoming post? Fill out our Cover Submit form