It's the last day of the month which means it's time to check out what we're reading next month in: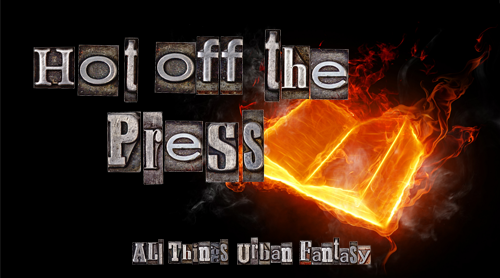 Want to know what titles came out in previous months? View previous Hot Off The Press posts
—————————————–
*Release dates are subject to change.  Click '+ Description' to reveal the full description. Please visit our Titles Received For Review page to see which of these titles will be reviewed this month.
24 Adult Titles Releasing in July

---
Ben Aaronovitch's bestselling Rivers of London urban fantasy series • "The perfect blend of CSI and Harry Potter." —io9 • 2015 Locus Recommended Reading for Fantasy
When two young girls go missing in rural Herefordshire, police constable and wizard-in-training Peter Grant is sent out of London to check that nothing supernatural is involved.
It's purely routine—Nightingale, Peter's superior, thinks he'll be done in less than a day. But Peter's never been one to walk away from someone in trouble, so when nothing overtly magical turns up he volunteers his services to the local police, who need all the help they can get.
But because the universe likes a joke as much as the next sadistic megalomaniac, Peter soon comes to realize that dark secrets underlie the picturesque fields and villages of the countryside and there might just be work for Britain's most junior wizard after all.
Soon Peter's in a vicious race against time, in a world where the boundaries between reality and fairy have never been less clear….
---
The thrilling conclusion of the zombie apocalypse begun in PLAGUE TOWN and continued in PLAGUE NATION! The zombie plague has gone airborne, and the conspiracy that began it all reaches the boiling point.
 
Having been ambushed in San Francisco, which is now fully engulfed in the zombie plague, Ashley and the wild cards must pursue the enemy to San Diego. There they will discover a splinter of their own organization, the Dolofónoi tou Zontanoús Nekroús, which seeks to weaponize the plague. But that isn't the worst news. The plague has gone airborne, making it transferable without physical contract. It cannot be controlled by anyone, so reports of the zombie swarm are coming in from across the United States – and across the world.
---
Any day that starts with dragon arguments is going to be bad 
Kaylin returned from the West March in one piece. Now that piece is fraying. She's not at home in the Imperial Palace—and she never intends to be. All she wants is normal garden-variety criminals and a place of her own. Of course, normal in her new life involves a dragon as a roommate, but she can handle that. 
She can't as easily handle the new residents to the city she polices, because one of them is Nightshade's younger brother. On a night when she should be talking to landlords in perfectly normal buildings, she's called to the fief—by Teela. A small family disagreement has become a large, complicated problem: Castle Nightshade's latent magic is waking. 
And it's not the only thing.
Look for CAST IN HONOR, the next dark and dangerous tale in The Chronicles of Elantra by Michelle Sagara.
---
The gaslight and shadows of the underground city of Recoletta hide secrets and lies. When Inspector Liesl Malone investigates the murder of a renowned historian, she finds herself stonewalled by the all-powerful Directorate of Preservation – Recoletta's top-secret historical research facility.
 
When a second high-profile murder threatens the very fabric of city society, Malone and her rookie partner Rafe Sundar must tread carefully, lest they fall victim to not only the criminals they seek, but the government which purports to protect them. Knowledge is power, and power must be preserved at all costs…
File Under: Science Fantasy [ Thriller | Society in Ruins | Fully Booked | New and Weird ]
---
www.eHeatherGraham.com

A place of history, secrets…and witchcraft. 

Devin Lyle has recently returned to the Salem area, but her timing couldn't be worse. Soon after she moved into the eighteenth-century cabin she inherited from her great-aunt Mina—her "crazy" great-aunt, who spoke to the dead—a woman was murdered nearby. 

Craig Rockwell—known as Rocky—is a new member of the Krewe of Hunters, the FBI's team of paranormal investigators. He never got over finding a friend dead in the woods. Now another body's been found in those same woods, not far from the home of Devin Lyle. And Devin's been led to a third body—by…a ghost? 

Her discovery draws them both deeper into the case and Salem's rich and disturbing history. Even as the danger mounts, Devin and Rocky begin to fall for each other, something the ghosts of Mina and past witches seem to approve of. But the two of them need every skill they possess to learn the truth—or Devin's might be the next body in the woods….
---
When it comes to crafting happily-ever-afters, the Agency is the best in the land of Kingdom. The Fairy Godfather Grimm can solve any problem—from eliminating imps to finding prince charming—as long as you can pay the price…
Working for Grimm isn't Marissa Locks's dream job. But when your parents trade you to a Fairy Godfather for a miracle, you don't have many career options. To pay off her parents' debt and earn her freedom, Marissa must do whatever Grimm asks, no matter what fairy-tale fiasco she's called on to deal with.
Setting up a second-rate princess with a first-class prince is just another day at the office. But when the matchmaking goes wrong, Marissa and Grimm find themselves in a bigger magical muddle than ever before. Not only has the prince gone missing, but the Fae are gearing up to attack Kingdom, and a new Fairy Godmother is sniffing around Grimm's turf, threatening Marissa with the one thing she can't resist: her heart's wishes.
Now Marissa will have to take on Fairies, Fae, dragons, and princesses to save the realm—or give up any hope of ever getting her happy ending…
---
Half man, half animal, a Shadow Shifter is sworn to protect females-human or otherwise-from the savage fury of his own nature…
Rich, handsome, and successful-hotel magnate Sebastian "Bas" Perry could have any woman he desires. But despite his animal attraction to women, he avoids relationships at all costs. As a Shadow Shifter, he must defend innocent humans from the deadliest of his kind. And the most dangerous game of all is falling in love…
It takes a special kind of woman to hunt a predator, to tame the beast-and to capture a man's heart…
Priya Drake is an ambitious reporter hungry for a story. At a presidential fundraiser, she sets her sights on the mysterious and magnetic Bas Perry, a man with a secret she's determined to uncover. Stalking her prey back to his hotel, the hunter soon becomes the hunted-when Bas takes her in his arms and unleashes the animal within. For Priya, it is more than a night of wild, reckless passion. It's the story of a lifetime. But can she betray the man she loves? in Shifter's Claim by A.C. Arthur.

"The shifter universe just got sexier…sizzling!"-RT Book Reviews
---
Book 2 of The Shifter Chronicles.
---
In book eleven of her New York Times bestselling Elemental Assassin series, author Jennifer Estep continues "one of the best urban fantasy series going on the market" (Fresh Fiction).

Gin Blanco is hard-nosed, sexy, and lethal. Nicknamed "The Spider," she's a stone elemental assassin who brings her unique mix of magic and tact to every assignment, no matter the target.

There's a new drug on the streets of Ashland, and its name "Burn" sums up the potent effect it has on its users. When one of her restaurant employees is threatened by dealers of the drug, Gin steps in to set things straight…
---
The thrills continue in Lori Adams's addictive series of paranormal romance—the Soulkeepers—featuring the hottest love triangle in this life . . . or the next.
Sophia St. James has every reason to be happy: she survived the kiss of death from the seductive Demon Knight Dante and is free to be with Michael, her sexy Guardian Angel. She eagerly begins her Awakening to become a Spirit Walker and help lost souls cross over. But her training is fraught with setbacks, and Michael begs her to stop. The life of a Spirit Walker is far too dangerous, and he won't be able to protect her. 
Then Dante returns, threatening to drag Sophia to Hell so they can finally be together. Terrified of losing everything she has worked for, Sophia turns the tables on Dante, luring him into a deception that may get them both killed. The stakes climb even higher when Dante's ally, Wolfgang, emerges from Hell with one order: kill Sophia. Will Michael once again be Sophia's saving grace or will the Awakening give her the power she needs to save herself?
Praise for Awaken
 
"In a clash between heaven and hell, no one raises the heat like Spirit Walker Sophia and her Guardian Angel, Michael."—Cecy Robson, award-winning author of the Weird Girls series

"Awaken is as page-turning and sigh-inducing as Forbidden. I can't wait to see what Lori Adams pulls off next!"—Cassie Mae, author of The Real Thing

"Dual plotlines of good and evil provide a well-rounded universe; Hell never seemed so charming."—Library Journal
"If you are looking for an amazing and unique paranormal romance that never has a dull moment, has an intense love triangle, fabulous characters and a captivating, action-filled plot, then look no further than this highly addictive series. . . . Five stars."—The Avid Book Collector
 
"Wow, Lori Adams's imagination blew me away! The world building in the entire Soulkeepers series has been extraordinary. . . . Did you ever read a book and think to yourself, how the heck did the author come up with such an original and creative idea? . . . Awaken is just such a work."—Tome Tender
"A stunningly impossible love, set in a beautiful winter wonderland backdrop. . . . I eagerly await the final installment of this series."—TJ Loves to Read

"Adams continues . . . luring the reader into her world of paranormal wonder and excitement. so talented that the reader almost forgets they can't grab the character's hand."—Charlotte's Book Review

"I cannot wait to see what the conclusion of the series brings . . . if it's anything like the first two, be prepared for twists, turns, and lots and lots of steaminess!"—Books by Night, Mommy by Day

"The ending was just awesome. . . . Overall it was a great book, filled with action and twists and turns."—SnoopyDoo's Book Reviews
 
"Genius . . . The entire last chapter was just like last chapters are supposed to be."—Read It Write
 
"Awaken is a captivating paranormal read that just will not let go. I can't wait for the next installment."—Eat Read Glam
---
She never saw this coming…
Brynn Atwood is a low-level Magus whose unpredictable precognitive powers have made her an outcast among her people—and an embarrassment to her highly-regarded father. After a frightening vision in which her father is murdered by a loup garou man, Brynn decides to prove herself by finding the killer, and stopping them at any cost.
Her target is Rook McQueen, the son of a small-town loup garou Alpha. Despite being the youngest of three, Rook is first in line to inherit the role of Alpha, a duty he isn't sure he's capable of fulfilling. When Brynn finally meets Rook, she doesn't expect the attraction that draws her to him—and him to her.
No longer believing him a murderer, Brynn and Rook strike an alliance to find her father's real killer. But when his older brother is targeted by an unknown enemy, Rook will have to choose between his growing feelings for Brynn and his duty as the future Alpha of his community.
INCLUDES A PREVIEW OF THE NEXT TITLE IN THE CORNERSTONE TRILOGY, GRAY BISHOP
"Kelly Meding is a real storyteller and I look forward to reading more of her work."—Patricia Briggs, #1 New York Times Bestselling Author
Raised on a steady diet of Star Wars, Freddy Krueger and "Fear Street" novels, Kelly Meade developed a love for all things paranormal at a very young age. The stealthy adolescent theft of a tattered paperback from her grandmother's collection of Harlequins sparked an interest in romance that has continued to this day. Writing as Kelly Meding, Meade is the author of the Dreg City urban fantasy and the MetaWars books.
---
"Every child knows how the story ends. The wicked pirate captain is flung overboard, caught in the jaws of the monster crocodile who drags him down to a watery grave. But it was not yet my time to die. It's my fate to be trapped here forever, in a nightmare of childhood fancy, with that infernal, eternal boy."
Meet Captain James Benjamin Hook, a witty, educated Restoration-era privateer cursed to play villain to a pack of malicious little boys in a pointless war that never ends. But everything changes when Stella Parrish, a forbidden grown woman, dreams her way to the Neverland in defiance of Pan's rules. From the glamour of the Fairy Revels, to the secret ceremonies of the First Tribes, to the mysterious underwater temple beneath the Mermaid Lagoon, the magical forces of the Neverland open up for Stella as they never have for Hook. And in the pirate captain himself, she begins to see someone far more complex than the storybook villain.
With Stella's knowledge of folk and fairy tales, she might be Hook's last chance for redemption and release if they can break his curse before Pan and his warrior boys hunt her down and drag Hook back to their neverending game. Alias Hook by Lisa Jensen is a beautifully and romantically written adult fairy tale.
---
Boston, 1769: Ethan Kaille, a Boston thieftaker who uses his conjuring to catch criminals, has snared villains and defeated magic that would have daunted a lesser man. What starts out as a mysterious phenomenon that has local ministers confused becomes something far more serious.
A ruthless, extremely powerful conjurer seeks to wake the souls of the dead to wreak a terrible revenge on all who oppose him. Kaille's minister friends have been helpless to stop crimes against their church. Graves have been desecrated in a bizarre, ritualistic way. Equally disturbing are reports of recently deceased citizens of Boston reappearing as grotesquely disfigured shades, seemingly having been disturbed from their eternal rest, and now frightening those who had been nearest to them in life. But most personally troubling to Kaille is a terrible waning of his ability to conjure. He knows all these are related…but how?
When Ethan discovers the source of this trouble, he realizes that his conjure powers and those of his friends will not be enough to stop a madman from becoming all-powerful. But somehow, using his wits, his powers, and every other resource he can muster, Ethan must thwart the monster's terrible plan and restore the restless souls of the dead to the peace of the grave. Let the battle for souls begin in Plunder of Souls, the third, stand-alone novel in Jackson's acclaimed Thieftaker series.
---
Visit the shadowy places where monsters and demons roam in this collection by the New York Times–bestselling author of the Nightside and Secret Histories series.

Welcome to the worlds of Simon R. Green. In this wide-ranging collection, the bestselling urban fantasist opens doors into hidden places: strange realms bordering our own mundane existence and prowled by creatures of fancy and nightmare. Here are the strange, frequently deadly—and sometimes even dead—things that lurk in garbage-strewn city alleyways and grimy subway stations after midnight, visible only to the most perceptive human or inhuman eye.

In these tales, Green revisits the ingenious worlds within worlds that he created for his wildly popular novels. Take a stroll on the Nightside with a jaded street wizard, an underpaid government functionary responsible for keeping demons, vamps, and aliens in line. Enter the hidden recesses of Drood Hall, where the aging family member who creates powerful weapons that protect humankind recalls his long and bloody career. Join a squad of no-longer-human soldiers dispatched to combat the all-consuming jungle on a distant planet. Visit a house at the intersection of two realities that serves as a sanctuary from the evil of all worlds. Confront the unstoppable zombie army of General Kurtz in a brilliant homage to Apocalypse Now. And whatever you do, never forget that there are monsters out there. Really.

Here are seventeen tales—each accompanied by an afterword by the author—of magic, sorcery, and the supernatural by a master of all that is dark.
---
HIDDEN IDENTITIES, SCANDALOUS SECRETS…
DEADLY ATTRACTION.
Frederique Murcheson's introduction into society hasn't gone smoothly—some would even call it a disaster. Only Freddie considers her debut a success. Her scheme to become a makesmith has gone off flawlessly. The only thing that could upset her plans now would be if someone discovered that brilliant tinker Fred Merchant is, in fact, a lady in disguise.
Wooing a spoiled heiress is not exactly Barnabas Smith-Grenville's idea of high espionage. However, considering his brother disappeared on the job, supposedly into the most iniquitous of opium dens, he cannot expect much better. At least the assignment will afford him time to search for his brother, whom he suspects is in spy-related trouble rather than a drug-addled haze.
But when Freddie proves to be both irresistible and the key to the answers he seeks, Barnabas finds himself not only entwined in a scandalous mystery involving lethal submersibles and deranged dirigibles, but also in a dangerous game of the heart…
---
Elisha, a barber-surgeon from the poorest streets of benighted fourteenth-century London, has come a long way from home. He was always skilled at his work, but skill alone could not protect him on the day that disaster left his family ruined and Elisha himself accused of murder. With no other options, Elisha accepted a devil's bargain from Lucius, a haughty physician, to avoid death by hanging—by serving under the sadistic doctor as a battle surgeon of the king's army, at the front lines of an unjust war.
Elisha worked night and day, both tending to the wounded soldiers and protecting them from the physician's experiments. Even so, he soon found that he had a talent for a surprising and deadly sort of magic, and was drawn into the clandestine world of sorcery by the enchanting young witch Brigit—who had baffling ties to his past, and ambitious plans for his future. Yet even Brigit did not understand the terrible power Elisha could wield, until the day he was forced to embrace it and end the war…by killing the king.
Now, Elisha has become a wanted man—not only by those who hate and fear him, but by those who'd seek to woo his support. Because, hidden behind the politics of court and castle, it is magic that offers power in its purest form. And the players in that deeper game are stranger and more terrifying than Elisha could ever have dreamed.
There are the magi, those who have grasped the secrets of affinity and knowledge to manipulate mind and matter, always working behind the scenes. There are the indivisi, thought mad by the rest of the magical world: those so devoted to their subject of study that they have become "indivisible" from it, and whose influence in their realm is wondrous beyond even the imaginations of "normal" magi. And then there are—there may be—the necromancers, whose methods, motives, and very existence remain mysterious. Where rumors of their passing go, death follows.
But death follows Elisha, too.
---
Book 2 of Dead in the City
"Sara Humphreys has taken the vampire mythology and truly made it her own." ?Romancing the Dark Side
A fledgling vampire ignites a war…
Maya remembers the last moments of her life as a human with haunting clarity, and every man she meets pays the price…until Shane. Finding herself in the middle of a bloody fight between vampires and werewolves, Maya has no choice but to let the devastatingly sexy vampire guard get close to her.
And that's not all that heats up…
Shane Quesada, a four-century-old vampire sentry, is known for his cold, unemotional precision, but once Maya begins to invade his dreams, his world is changed forever. His job to protect her is swiftly replaced by the all-consuming need to claim her as his own.
The Dead in the City Series:
Tall, Dark, and Vampire (Book 1, Dead in the City)
Vampire Trouble (Book 2, Dead in the City)
Vampires Never Cry Wolf (Book 3, Dead in the City, forthcoming March 2015)
Praise for Tall, Dark, and Vampire:
"Shines with fascinating new characters… from the very talented Humphreys!" ?RT Book Reviews, 4½ Stars, Top Pick of the Month
"Laughter, action and a steamy love story." ?Long and Short Reviews
"Riveting, outstandingly written… A must read for all vampire lovers." ?Bitten by Love Reviews
"Engaging… Humphreys skillfully blends intrigue and romance." ?Publishers Weekly
---
Harm no human. While the FBI tries to keep rogue vampires from preying on humans—for killing, for turning, for pleasure—the stakes only get higher. "If you're looking for a hot, sexy, emotional read, Virna DePaul delivers!"—New York Times bestselling author J. Kenner
Ex-soldier Barrett Miles had no idea that vampires were real—until the Bureau recruits her to serve as a covert agent and infiltrate a murderous sex ring run by the most depraved of immortals, those who feed on the purity and blood of innocents. Their latest victim: a young girl whom Barrett promised to protect. Teamed up with her former lover, undercover sniper Nick Maltese, Barrett is caught between fulfilling her personal mission and shielding her heart from the man who betrayed her. 
Nick's hunting a different kind of enemy from what he was used to in Iraq. But what really throws him for a loop is seeing Barrett again. As desires from the past resurface, Nick finds he wants her more than ever. Together the hunt begins—and their love forces them to embrace the darkest places in their souls.
Praise for Awakened
 
"Barrett and Nick's electrifying chemistry, coupled with a clever and intricate plot, makes this one amazing read."—RT Book Reviews
"A nifty romantic suspense to sink your teeth into."—Fresh Fiction
"One for re-reading and keeper files."—Jeannie Zelos Book Reviews
"Virna DePaul did an amazing job."—Smitten with Reading
 
"I am more than satisfied. Between the great character and good plot, a paranormal romance fan couldn't do any better."—The Jeep Diva
---
Ambushed. Blindfolded. Kidnapped by vampires. Edie Spence must race against time to save herself and her baby?from the nightmare that flows through her veins…
As a nurse in the hospital's secret Y4 ward, Edie has seen her share of daytimers. Once-ordinary humans who've tasted vampire blood, daytimers are doomed to serve their nighttime masters. Forever. And now Edie has to face something even more horrifying: she's become one too…
BLOODSHIFTED

Abducted by the vampire Raven, Edie is taken to the catacombs beneath the Catacombs, an ironically-named L.A. night club that supplies fresh blood and other favors for its vampire Masters. Edie has no intention of swapping her nurse's uniform for a cocktail dress?not when her newborn infant needs her. But if she and Asher?her shapeshifter fiancé?can't figure out a way to bleed Raven's power, they may never get out of this plasma-soaked pleasure palace…undead or alive.
"Alexander takes her noir urban fantasy to a new level…a lively, addictive story that leaves you wanting more."?RT Book Reviews on Shapeshifted

"Cassie Alexander's first book about Nurse Edie Spence is dark and energetic. You'll really enjoy it; I'm looking forward to reading the others in the series."?Charlaine Harris, New York Times bestselling author of the Sookie Sackhouse series
---
Newlywed vampires Sarah and Thierry de Bennicoeur have their whole undead lives ahead of them. And with Thierry's job as a consultant for the Ring sending them across the globe to solve one vampire crisis after another, eternity may never have a dull moment.
 
Sarah was hoping the honeymoon would literally last forever, but when Thierry receives a mysterious invitation to an auction held in an old Beverly Hills mansion, it's clearly time to get back to work. Thierry hopes to win a powerful amulet containing a wish-granting djinn that has eluded him for centuries. Unfortunately, Atticus Kincade, head of the vampire council, also has his eye on the item.
 
When the auction's host reveals his unpleasant history with Thierry, and Sarah discovers a talking head in the freezer, things get even weirder than usual. But when the amulet goes missing, and everyone is suddenly trapped inside the mansion, the undead guests find themselves in mortal danger—and Sarah had better be careful what she wishes for.
---
No matter how much the paranormal politics of Atlanta change, one thing always remains the same: if there's trouble, Kate Daniels will be in the middle of it…
As the mate of the Beast Lord, Curran, former mercenary Kate Daniels has more responsibilities than it seems possible to juggle. Not only is she still struggling to keep her investigative business afloat, she must now deal with the affairs of the pack, including preparing her people for attack from Roland, a cruel ancient being with god-like powers. Since Kate's connection to Roland has come out into the open, no one is safe—especially those closest to Kate.
As Roland's long shadow looms ever nearer, Kate is called to attend the Conclave, a gathering of the leaders from the various supernatural factions in Atlanta. When one of the Masters of the Dead is found murdered there, apparently at the hands of a shapeshifter, Kate is given only twenty-four hours to hunt down the killer. And this time, if she fails, she'll find herself embroiled in a war which could destroy everything she holds dear…
**Includes the bonus Kate Daniels story Magic Tests**
21 YA Titles Releasing in July

---
"Chris Weitz has made a beautiful transition from writing and directing films to novels. The Young World is populated with characters you won't forget and a story as fresh and urgent as Divergent."–James Patterson, #1 NY Times bestselling author of Maximum Ride.
Welcome to New York, a city ruled by teens.
After a mysterious Sickness wipes out the rest of the population, the young survivors assemble into tightly run tribes. Jefferson, the reluctant leader of the Washington Square tribe, and Donna, the girl he's secretly in love with, have carved out a precarious existence among the chaos.
But when a fellow tribe member discovers a clue that may hold the cure for the Sickness, five teens set out on a life-altering road trip, exchanging gunfire with enemy gangs, escaping cults and militias, braving the wilds of the subway–all in order to save humankind.
This first novel from acclaimed film writer/director Chris Weitz is the heart-stopping debut of an action-packed trilogy.
---
In Wascana Park, they're ordinary university students. But after midnight, when the park transforms into the magical kingdom of Anfractus, they become warriors, bards, and archers in a real-life role-playing game…
 
The company of heroes has thwarted the plan of the power-hungry basilissa to conquer Anfractus, but not without a cost. Andrew's character, Roldan, died, leaving him cut off from the mystical realm without any memory of its existence. If the others reveal the park's magical nature to Andrew, his banishment will become permanent. So they must hide their nighttime adventures—and hope that his memory returns.
 
Pursued by the basilissa's forces, the rest of the group keeps a low profile in Anfractus until they uncover an unholy alliance between their enemy and the silenoi, satyrlike creatures who hunt humans—an alliance that threatens to cross the barrier into the real world.
 
And while his friends struggle to prevent an invasion in both worlds, Andrew receives a visitor determined to restore his memory of Anfractus by leading him down a very dark path…
---
"Welcome to Extraction testing"
Clementine has spent her whole life preparing for her 16th birthday when she'll be tested for Extraction, in the hopes of being sent from Kiel's toxic Surface to the much safer Core, where people live without fear or starvation. When she proves promising enough to be "Extracted," she must leave without Logan, the boy she loves. Torn apart from her only sense of family, Clem promises to come back and save him from brutal Surface life. What she finds initially at the Core is a utopia compared to the Surface–it's free of hard labor, gun-wielding officials, and the moon's lethal acid–but life is anything but safe, and Clementine learns that the planet's leaders are planning to exterminate Surface dwellers–and that means Logan, too. Trapped by the steel walls of the underground and the lies that keep her safe, Clementine must find a way to escape and rescue Logan and the rest of the planet. But the planet's leaders don't want her running–they want her subdued.
With intense action scenes and a cast of unforgettable characters, Stephanie Diaz's Extraction is a page-turning, gripping read.
---
Sabine isn't like anyone else. For as long as she can remember, she's had two lives. Every twenty-four hours she 'Shifts', living each day twice. In one life, Sabine has everything: popular friends, expensive clothes, perfect grades, and the guy everyone wants. In the other, Sabine's family struggles with finances, and she and her friends are considered rebels. But then she meets Ethan. He's gorgeous, challenging, and he makes her feel like no one ever has before.
All Sabine really wants is the chance to live one life. When it seems like this might finally be possible, Sabine begins a series of dangerous experiments to achieve her goal. But is she willing to risk everything?including the one person who might actually believe her?
---
"We all have a secret buried under lock and key in the attic of our soul. This is mine."
When Fifteen-year-old Oscar Drai suddenly vanishes from his boarding school in Barcelona, no one knows his whereabouts for seven days and seven nights.
His story begins when he meets the strange Marina while he's exploring an old quarter of the city. She leads Oscar to a cemetery, where they watch a macabre ritual that occurs on the last Sunday of each month. At exactly ten o'clock in the morning, a woman shrouded in a black velvet cloak descends from her carriage to place a single rose on an unmarked grave.
When Oscar and Marina decide to follow her, they begin a journey that transports them to a forgotten postwar Barcelona–a world of aristocrats and actresses, inventors and tycoons–an reveals a dark secret that lies waiting in the mysterious labyrinth beneath the city streets.
Carlos Ruiz Zafon's haunting Marina has long been a cult classic in Spain and is now an international bestseller.
---
A jinni. A princess. And the wish that changes everything. . . . Beautifully written and accessible fantasy for fans of Tamora Pierce, Rachel Hartman, and Laini Taylor.
 
In this romantic and evocative fantasy, Najwa is a jinni, training to be a spy in the war against the humans. Zayele is a human on her way to marry a prince of Baghdad—which she'll do anything to avoid. So she captures Najwa and makes a wish. With a rush of smoke and fire, they fall apart and re-form—as each other. A jinni and a human, trading lives. Both girls must play their parts among enemies who would kill them if the deception were ever discovered—enemies including the young men Najwa and Zayele are just discovering they might love.
---
A Kirkus Reviews Best Teen Book of 2014!
In Dirty Wings by Sarah McCarry, Maia is a teenage piano prodigy and dutiful daughter, imprisoned in the oppressive silence of her adoptive parents' house like a princess in an ivory tower. Cass is a street rat, witch, and runaway, scraping by with her wits and her knack for a five-fingered discount. When a chance encounter brings the two girls together, an unlikely friendship blossoms that will soon change the course of both their lives. Cass springs Maia from the jail of the only world she's ever known, and Maia's only too happy to make a break for it. But Cass didn't reckon on Jason, the hypnotic blue-eyed rocker who'd capture Maia's heart as soon as Cass set her free–and Cass isn't the only one who's noticed Maia's extraordinary gifts. Is Cass strong enough to battle the ancient evil she's unwittingly awakened–or has she walked into a trap that will destroy everything she cares about? In this time, like in any time, love is a dangerous game.
---
The X-Men meets Ocean's Eleven in this edge-of-your-seat sci-fi adventure about a band of "super" criminals.
When the deadly MK virus swept across the planet, a vaccine was created to stop the epidemic, but it came with some unexpected side effects. A small percentage of the population developed superhero-like powers, and Americans suffering from these so-called adverse effects were given an ultimatum: Serve the country or be declared a traitor.
Some people chose a third option: live a life of crime.
Seventeen-year-old Ciere Giba has the handy ability to change her appearance at will. She's what's known as an illusionist. She's also a thief. After crossing a gang of mobsters, Ciere must team up with a group of fellow super powered criminals on a job that most would have considered impossible: a hunt for the formula that gave them their abilities. It was supposedly destroyed years ago–but what if it wasn't?
Government agents are hot on their trail, and the lines between good and bad, us and them, and freedom and entrapment are blurred as Ciere and the rest of her crew become embroiled in a deadly race that could cost them their lives.
---
Discover a terrifying world in the woods in this collection of five hauntingly beautiful graphic stories that includes the online webcomic sensation "His Face All Red," in print for the first time.

Journey through the woods in this sinister, compellingly spooky collection that features four brand-new stories and one phenomenally popular tale in print for the first time. These are fairy tales gone seriously wrong, where you can travel to "Our Neighbor's House"—though coming back might be a problem. Or find yourself a young bride in a house that holds a terrible secret in "A Lady's Hands Are Cold." You might try to figure out what is haunting "My Friend Janna," or discover that your brother's fiancée may not be what she seems in "The Nesting Place." And of course you must revisit the horror of "His Face All Red," the breakout webcomic hit that has been gorgeously translated to the printed page.

Already revered for her work online, award-winning comic creator Emily Carroll's stunning visual style and impeccable pacing is on grand display in this entrancing anthology, her print debut.
---
Pub Date: 2014-07-08 Pages: 448 Language: English Publisher: HarperCollins The Glynn Queen:. Kelsea Raleigh Glynn. seventh Queen of the Tearling Also known as the Marked Queen. –The Early History of the TearlingAt age nineteen . Kelsea Glynn is coming out of hiding Raised in secret by foster parents while her mother -. the beautiful Queen Elyssa. as vain as she was stupid – mysteriously died after bankrupting the coffers and soul of her kingdom. The Tearling For eighteen. years. the Tearling has been ruled by Kelsea's uncle the Regent. a puppet of The Red Queen. the sorceress-tyrant of neighboring Mortmesne Today is Kelsea's nineteenth birthday. and the tattered remnants of her mother's guard -. nine men. ten horses- -have arrived at Kelsea's cottage to bring this most un-Queenly young woman to reclaim her throne.Despite the identifying burn on her arm and the sapphire arou…
---
In a society steeped in tradition, Princess Lia's life follows a preordained course. As First Daughter, she is expected to have the revered gift of sight—but she doesn't—and she knows her parents are perpetrating a sham when they arrange her marriage to secure an alliance with a neighboring kingdom—to a prince she has never met.
On the morning of her wedding, Lia flees to a distant village. She settles into a new life, hopeful when two mysterious and handsome strangers arrive—and unaware that one is the jilted prince and the other an assassin sent to kill her. Deception abounds, and Lia finds herself on the brink of unlocking perilous secrets—even as she finds herself falling in love.
The Kiss of Deception is the first book in Mary E. Pearson's Remnant Chronicles.
---
"Wicked fun not to be missed!" —
USA Today
bestselling author Rebecca Zanetti
Into The Dark
Rowan Harper's world has been wrenched apart. The man she thought she loved—the man she does love—is a vampire, and not the kind that glitters.
Running away isn't an option. Gabriel isn't just her lover. She's bound to him in ways she can't comprehend, ways that put both of them in desperate danger even as Rowan's desire for him blazes anew.
The rules of her life before are gone. But she has a power of her own, a power she is remembering in fits and starts even as time races against her. With her life and Gabriel's very soul on the line, Rowan has to choose who to believe—and who to trust. . .
"Rowan's wry commentary about her predicament is priceless, and this romance sizzles. The revelations about the complex nature of Gabriel's existence and his connection to Rowan are the backdrop in which their wild passion and love run rampant. By striking a "deal with the devil," Rowan gains much but also loses her former humanity. This series is highly recommended." — Library Journal
89,000 Words
---
"A fast-paced and addictive debut. Sandro is a writer to watch!" — J.A. Redmerksi,
New York Times
bestselling author
From rising star Angie Sandro, a steamy Southern gothic romance that will appeal to fans of Beautiful Creatures . . .
Is this love affair their destiny? Or is it doomed?
Paradise, Louisiana, is far from idyllic for Mala LaCroix and Landry Prince. Haunted by strange visions, the pair are drawn together by a mystery concealed beneath the polite facades and the murky swamps of the Deep South.
Landry had a crush on Mala all through high school and was her greatest defender, but now-up close and personal-he is starting to suspect that the rumors of witchcraft and voodoo are true.
But he can't let his doubts tear them apart because a day of reckoning is coming. As Mala struggles to conceal her powers and avoid the curse that has struck generations of LaCroix women, Landry will have no choice but to face his own demons. Both of them will soon be caught up in a web of deceit that reveals the dark side of Paradise.
Word count: 96,000
---
One girl. One chance. One destiny.
In the village of Martindale, hundreds of miles north of the new English capital of Windsor, sixteen-year-old Silver Blackthorne takes the Reckoning. This coming-of- age test not only decides her place in society – Elite, Member, Inter or Trog – but also determines that Silver is to become an Offering for King Victor.
But these are uncertain times and no one really knows what happens to the teenagers who disappear into Windsor Castle. Is being an Offering the privilege everyone assumes it to be, or do the walls of the castle have something to hide? Trapped in a maze of ancient corridors, Silver finds herself in a warped world of suspicion where it is difficult to know who to trust and who to fear. The one thing Silver does know is that she must find a way out . . . The heart-stopping first book in a new trilogy by UK author Kerry Wilkinson, Reckoning is the story of one girl's determination to escape the whims of a cruel king, and what she must do to survive against all odds.
---
Blood is in the Water…
Two days. That's all the time Tristan Hart has to prevent all-out war. Since discovering he was part merman and heir to the Sea Throne, Tristan has been fighting for his future, his friends?his life.
Now, to win the crown and save the girl he loves, Tristan will have to take the ultimate risk: unleash the ancient magic of Poseidon and release the kraken. Seriously. It's the only way to unite the three scattered pieces of the king's trident and stop the sea witch Nieve from taking the throne for herself.
Tristan's going to need all the help he can get. But the one person he could always depend on him has betrayed him?Kurt now wants the throne for himself. Brother against brother, it's a brutal race to the finish, and there can only be one winner.
The Vicious Deep Series:
The Vicious Deep (Book 1)
The Savage Blue (Book 2)
The Vast and Brutal Sea (Book 3)
---
It was a gamble for Eleanor to rejoin humanity, but she was driven to it. She'd been too successful forgetting. The last vestiges of her family hung by a thread in her transformed brain and drove her to be reckless. Ten years later, Eleanor hides in plain sight. She is an average girl getting average grades in a small Wyoming town: poor but happy, lonely but loved. Her mother, Tabitha, is there for her and that's all she's ever needed. But now her mother is sick and David has returned. The only friend she'd ever had, the only other person who knows her secret, is back. And Eleanor again becomes reckless. Eleanor is a modest girl, unremarkable but extraordinary, young but old, malleable but fixed. She is scared and confused. She is a liar and a thief. Eleanor is not what she appears to be.
---
Ever since the government passed legislation allowing people to be genetically engineered and raised as pets, the rich and powerful can own beautiful girls like sixteen-year-old Ella as companions. But when Ella moves in with her new masters and discovers the glamorous life she's been promised isn't at all what it seems, she's forced to choose between a pampered existence full of gorgeous gowns and veiled threats, or seizing her chance at freedom with the boy she's come to love, risking both of their lives in a daring escape no one will ever forget.? For fans of Lauren Oliver's Delirium and Lauren DeStefano's Chemical Garden series, Kate Birch's debut novel melds the feel of The Handmaid's Tale with the historic underground railroad and wraps it in a glamorous–and dangerous–bow.
---
Perfect and REAL. The boy of her dreams. And when he brushes past her, he whispers her name.
Annabelle Manning spends her nights with a blue-eyed boy who consumes her dreams – then vanishes each morning as she wakes. He's everything she's every wanted, but even she never expected to find him in her chemistry class the next day.
Now she's got a gorgeous guy who's totally into her, whispering the most ridiculously romantic things in her ear. Her life is a dream come true – until her dreams stop and the nightmares begin.
"Eerie, twisty, fast and funny, Dream Boy will forever change the way you see your dreams – and your nightmares. An exciting, imaginative look at what might happen when people from the corners of your mind suddenly show up in your real life." – Lois Metzger, author of A Trick of the Light
---
The conspiracy theories, romance, and compelling "What if?" questions of the So Close to You series build to a satisfying end, making Find Me Where the Water Ends the perfect fit for teen fans of light science fiction like The Time Traveler's Wife.
It's Lydia's last chance to stop the Montauk Project . . . or else be lost in time forever. Lydia has been trained into a person she might have once feared: focused, fierce, deadly. Although she never wanted the life of a Montauk Project recruit, the Project has captured someone she loves—someone she'll do anything to save. Then Lydia glimpses a world in which the Montauk Project never existed. The Project has taken so much from Lydia already, but she knows that she will sacrifice everything to make her vision of a world without the Project a reality.
---
Unwept — the beginning of a spellbinding new trilogy by Tracy Hickman and Laura Hickman bestselling co-creators of Dragonlance and Ravenloft
Gamin, Maine, is a remote seaside town where everyone seems to know Ellis Harkington better than she knows herself?but she doesn't remember any of them.
Unknown events have robbed Ellis of her memory. Concerned individuals, who claim to be friends and loved ones, insist that she simply needs to recuperate, and that her memories may return in time. But, for her own sake?so they claim?they refuse to divulge what has brought her to this state.
Ellis finds herself adrift in a town of ominous mysteries, cryptic hints, and disturbingly familiar strangers. The Nightbirds, a clique of fashionable young men and women, claim her as one of their own, but who can she truly trust? And what of the phantom suitor who visits her in her dreams? Is he a memory, a figment of her imagination, or a living nightmare beyond rational explanation?
Only her lost past holds the answers she seeks?if she can uncover its secrets before she falls prey to an unearthly killer.
What are your must have titles for July? Tell us in the comments.
---
Authors/Publishers: have a book coming out soon?
Request a Review or schedule a visit/giveaway
Please leave a comment if we missed a title and we will update this post.