Short but sweet, this week's covers feature some bold color choices.  Some work, some don't, let us know which ones are your favorite!
 If you're a blogger interested in joining in on the commenting fun, fill out our Guest Commentator form here!
Published June 1st 2014 by Booktrope Editions
Source: Goodreads
Covers in Series
What happens when the girl you've loved since you were six years old runs away from you, effectively breaking your heart again? Evan is about to find out.
Nineteen-year-old Evan spends his time in the woods of Dare Forest where the trees have personality, as close to Abby as he can be. But love has a cruel master and everyone around him has forbidden he contact her.
Abby's nights are stressed with her Enchanter life, her dreaded nightmares, and her enduring will to save her brother from his own inner darkness. But when Evan speaks to her for the first time in fourteen years, she finds his voice too painful to bear.
Countless times before them, the union between their opposing families has failed and caused unfathomable destruction. The love in their hearts strives to be together forever, but will their destinies break them apart?
Allie Burke's second novel in The Enchanters Series breaks through the Paranormal Romance genre to not just entertain her readers but to empower and inspire them to embrace the momentous question: What would you do when faced with an impossible love?
No Author Comment Available.
Kate Says 
They look a little pasted on to the background, but I like the title font and color scheme. 
Libbie Says 
Lightning has turned from purple on the first cover (awesome) to black on this one, with some kind of Northern Lights going on over the mountains in the distance. Good tie in with the title/color scheme, just has a "hey, add some other color in there besides green" feel to it. 
Kristina Says 
I liked the colors better in the first cover. The black lightning is weird and makes no sense. It doesn't feel very 'fantasy' to me aside from the bizarre colored lightning.
The Raven (The Florentine #1) by Sylvain Reynard
Expected publication: February 3rd 2015 by Penguin Berkley
Source: Goodreads
Covers in Series
N/A
From the New York Times bestselling author of the Gabriel Series comes a dark, sensual tale of romance in a city shrouded in mystery…
Raven Wood spends her days at Florence's Uffizi Gallery restoring fine works of Renaissance art. But an innocent walk home after an evening with friends changes her life forever. When she intervenes in the senseless beating of a homeless man, his attackers turn on her, dragging her into an alley. Raven is only semi-conscious when their assault is interrupted by a cacophony of growls followed by her attacker's screams. Mercifully, she blacks out, but not before catching a glimpse of a shadowy figure who whispers to her…
Cassita vulneratus.
When Raven awakes, she is inexplicably changed. She returns to the Uffizi, but no one recognizes her and more disturbingly, she discovers that she's been absent an entire week. With no recollection of the events leading up to her disappearance, Raven also learns that her absence coincides with one of the largest robberies in Uffizi history – the theft of a set of priceless Botticelli illustrations. When the baffled police force identifies her as its prime suspect, Raven is desperate to clear her name. She seeks out one of Florence's wealthiest and elusive men in an attempt to uncover the truth about her disappearance. Their encounter leads Raven to a dark underworld whose inhabitants kill to keep their secrets…
No Author Comment Available.
Kate Says 
Not feeling it. Looks more like erotica than paranormal romance, and the church has a weird color negative look going on. 
Libbie Says 
Creepy man in the background, Italian church looking thing, and a quarter face with miles of bare back and long flowing black hair, and it comes off looking like someone's final project for a Mixed Media class. Really, really want to make a Bella and Edward comment, but I won't. ETA: Cheers, Kristina! 
Kristina Says 
These images could be connected to eachother or maybe not. I gave it a middle for the pretty architecture. And the girl is awake so "Edward" can't possibly be watching "Bella" as that would be creepy. There's your Twilight comment!
Ensnared (Splintered #3) by A. G. Howard
Expected publication: 2015 by Amulet Books
Source: Goodreads
Covers in Series


After surviving a disastrous battle at prom, Alyssa has embraced her madness and gained perspective. She's determined to rescue her two worlds and the people and netherlings she loves. Even if it means challenging Queen Red to a final battle of wills and wiles… and even if the only way to Wonderland, now that the rabbit hole is closed, is through the looking-glass world—a parallel dimension filled with mutated and sadistic netherling outcasts.
In the final installment of the Splintered trilogy, Alyssa and her dad journey into the heart of magic and mayhem in search of her mom and to set right all that's gone wrong. Together with Jeb and Morpheus, they must salvage Wonderland from the decay and destruction that has ensnared it. But even if everyone succeeds and comes out alive, can they all truly have their happily ever after?
No Author Comment Available.
Kate Says 
Least favorite of the series yet, but still a good cover. Immediately recognizable, and love the colors and details built into the sides, which manage to add to the overall image, not detract from it. 
Libbie Says 
I feel like I shouldn't like the cover, but I seriously do. I kept looking at it and finding new things, like cards and spiders and dragonflies. Even the epic eyebrows are appealing. Love the face markings, even the red over the eye. Meshes well with the other covers, too. 
Kristina Says 
I love the craziness of these covers and enjoy finding little fun details in them. The red face marking looks like a heart!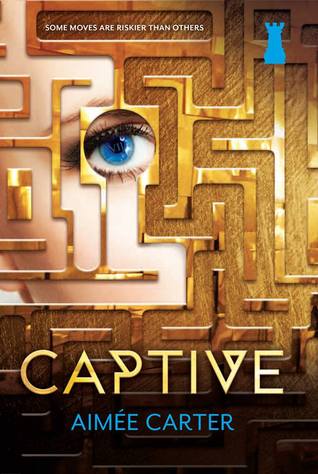 Expected publication: November 25th 2014 by Harlequin Teen
Source: Goodreads
Covers in Series
For the past two months, Kitty Doe's life has been a lie. Forced to impersonate the Prime Minister's niece, her frustration grows as her trust in her fake fiancé cracks, her real boyfriend is forbidden and the Blackcoats keep her in the dark more than ever.
But in the midst of discovering that her role in the Hart family may not be as coincidental as she thought, she's accused of treason and is forced to face her greatest fear: Elsewhere. A prison where no one can escape.
As one shocking revelation leads to the next, Kitty learns the hard way that she can trust no one, not even the people she thought were on her side. With her back against the wall, Kitty wants to believe she'll do whatever it takes to support the rebellion she believes in—but is she prepared to pay the ultimate price?
No Author Comment Available.
Kate Says 
Has the exact same elements as the first cover in the series, but this time they don't mesh very well. The pawn in the corner looks more like a publisher's trademark, and the face behind the maze is so much more distracting than just the eye the first time around. 
Libbie Says 
Same as the above, but I like this one a little less. Are we in a maze as the main image suggests, or a chess game with the use of the rook in the top right corner? And is the half face watching to see how we do in the maze, or the prize at the center? Just feels like too much and not enough at the same time. 
Kristina Says 
I don't understand this maze. Why is some of it a window of sorts and some of it is not. The person looking out or in is kind of creeping me out.
Unborn (Unborn #1) by Amber Lynn Natusch
Expected publication: August 26th 2014 by 47North
Source: Goodreads
Covers in Series
N/A
Born into mystery. Shackled to darkness…
Khara has spent centuries discovering everything about the Underworld―except her place in it. But when she's ripped from her home, solving the riddle of her origins becomes more important than ever. With evil stalking her through the dark alleys of Detroit, she finds salvation from an unlikely source: a group of immortal warriors sworn to protect the city. Khara needs their help to unravel the tangled secrets of who and what she is—secrets many seem willing to kill for. But time is running out, and the closer she gets to the truth, the closer necessity binds her to an arrogant fallen angel.
Can their shaky alliance withstand that which threatens her, or will her soul fall victim to the unholy forces that hunt her―those that seek the Unborn?
From the author of the bestselling Caged series comes a pulse-pounding new series of supernatural romance.
No Author Comment Available.
Kate Says 
One glance and I immediately wanted to read this book. I love the simplicity – she's not posed strangely, and the background makes me curious as to what is happening or just happened. 
Libbie Says 
Is it just me or is there a real Kate Beckinsale feel going on here? I don't know why, but I'm left feeling like she just caused all the destruction behind her and is ready to take on whomever's next. Or that she's just emerged from this abandoned building to do some nastiness? Either way, makes me want to read it 
Kristina Says 
I like the angle of this shot. It looks like the walls are bowed or something. The light behind her helps make the cover a bit lighter with all of the dark greys and blacks. Also, points for the well dressed cover model. You can be awesome looking while fully clothed!
Night Shift (Kate Daniels #7.5) by Ilona Andrews, Lisa Shearin, Nalini Singh, & Milla Vane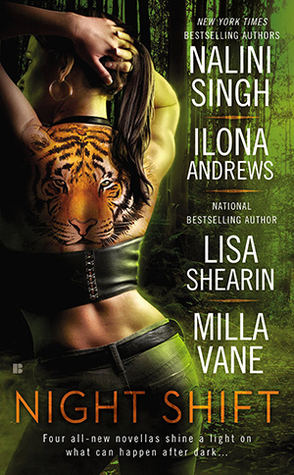 Expected publication: November 25th 2014 by Berkley
Source: Goodreads
Covers in Series
N/A
Four masters of urban fantasy and paranormal romance plunge readers into the dangerous, captivating world unearthed beyond the dark…
New York Times bestselling author Nalini Singh delivers a smoldering story with Secrets at Midnight , as the scent of Bastien Smith's elusive lover ignites a possessiveness in him that's as feral as it is ecstatic. And now that he's found his mate, he'll do anything to keep her.
In #1 New York Times bestselling author Ilona Andrews' novella, Magic Steals , when people start going missing, shapeshifting tigress Dali Harimau and jaguar shifter Jim Shrapshire must uncover the truth about the mysterious creatures responsible.
From Milla Vane—a warrior princess must tame The Beast of Blackmoor to earn a place among her people. But she quickly discovers that the beast isn't a monster, but a barbarian warrior who intends to do some taming himself.
It's seer Makenna Frazier's first day on the job at Supernatural Protection and Investigations, and her first assignment is more than she bargained for when bodyguard duty for a leprechaun prince's bachelor party goes every which way but right in national bestselling author Lisa Shearin'sLucky Charms .
No Author Comment Available.
Kate Says 
The tattoo is a bit much – I almost would have liked it more had it been part of her vest/jacket, but it doesn't do much for me either way. Also, in no real world situation does anybody ever stand like that, with their hands in their hair like that. It just looks super uncomfortable. 
Libbie Says 
My very first impression was that girlfriend is going to need some serious time with a chiropractor if she keeps making that pose. I'm with Kristina about the tricksy cover artists with the bustier adding to the jacket/tattoo fake out. Full marks on that. Still not a fan of that much green, though. 
Kristina Says 
At first I was going to comment on the cool tiger face on the back of her vest but upon closer inspection it is in fact a tattoo. Very tricksy cover artist. Very tricksy. I like the earthy feel and green tones. It fits with the shifter stories featured in this anthology.
Expected publication: March 1st 2015 by Sourcebooks Casablanca
Source: Goodreads
Covers in Series
When her father was assassinated, Lady Aramina swore revenge against the Duke of Caine. Leo Barrons, the Duke's heir, has long been her nemesis, and when she discovers he's illegitimate, she finally has leverage against the one man who troubles her heart and tempts her body.
Sentenced to death for his duplicity, Leo escapes by holding Aramina captive. A woman of mystery, she's long driven him crazy with glimpses of a fiery passion that lurks beneath her icy veneer. He knows she's hiding something; he doesn't know it's the key to saving his life.
No Author Comment Available.
Kate Says 
Love the masks, with Libbie on the boob things going on and hate the fact that she is fondling the sword's blade. How do they do that on all the book covers without cutting their hands? Does anybody not realize that a sword is SHARP? Why is touching the blade a thing? 
Libbie Says 
Masks are epic, clothes are, too, and the sword looks beautifully lethal. Vague, slightly creepy shadows in the background are a nice touch, too. However, points are lost by the Madonna-esque nipple projections that look both lethal and seriously off-center. 
Kristina Says 
I love the steampunk Phantom of the Opera guy. That dress is very cool looking and I love the elaborate hilt on the sword.
Expected publication: March 31st 2015
Source: Goodreads
Covers in Series
Zombies, demons, vampires, shapeshifters— another day in the life of Nick Gautier– and those are just his friends. But now that he's accepted the demon that lives inside him, he must learn to control it and temper the very emotions that threaten the lives of everyone he cares for. Something that's hard to do while trying to stay off the menus of those who want his head on a platter. And no one wants him more than the dark gods who created his race. Now that they know where he is, they will stop at nothing to reclaim him. And without knowing it, Nick has just embraced the one person he should never have trusted. The one person who will hand him over to his enemies to get back the life they lost.
Nick has finally accepted his fate, now he must learn to defy his destiny, and the dark, deadly forces that will stop at nothing to destroy everyone he loves so that they can again return to the world of man and own it.
No Author Comment Available.
Kate Says 
The yellow is…yellow. However, the action is great, there's no distracting background or weird elements, and it's consistent with all the other covers in the series. Really great all around. 
Libbie Says 
Nick will always and forever get ups from me. Because he's Nick. And he's awesome. And as Kristina's said, he's jumping again. Bonus points. But I won't give it my best rating…because I'm wholly Nick-biased. 
Kristina Says 
I love the fact that he is always jumping or running around in these past few covers. Jump, Nick, Jump!

And our picks for Best & Worst covers of the week…
Best
Worst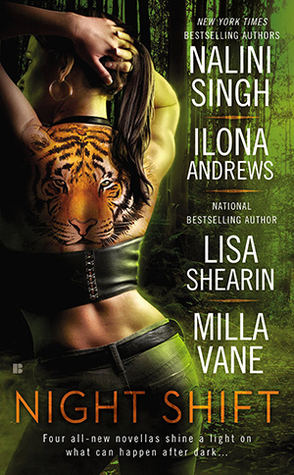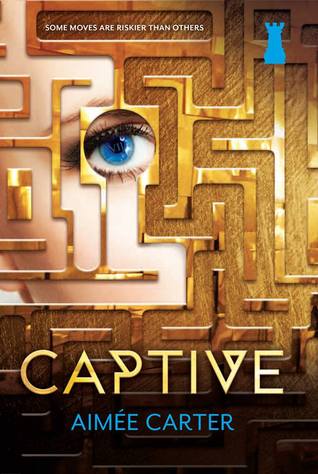 ---
Have a cover we should include in an upcoming post? Fill out our Cover Submit form