I listened to Pop Culture Happy Hour's "Judging Books by Their Covers" podcast the other day, and couldn't help but consider how the images below will look reduced down to eReader size.  While Urban Fantasy has seen some of the more minimalist covers the podcasters discuss, I can't help but feel that detail and complexity are alive and well in genre fiction.  Certainly many of the Paranormal Romance covers don't mind signaling their contents with bare-chested, often headless men.  Other than cover art coverage, or the books beloved enough to migrate to my shelves in physical form, I rarely see book covers more than once or twice.  Have you noticed your tastes changing with more eReading?
 If you're a blogger interested in joining in on the commenting fun, fill out our Guest Commentator form here!
Hot Blooded (Dark Kings #4) by Donna Grant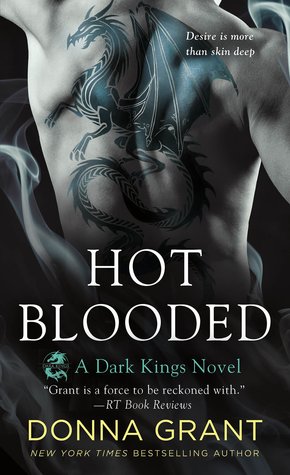 Expected publication: December 30th 2014 by St. Martin's Paperbacks
Source: Goodreads
Covers in Series
The Dark Kings soldier on in their fight to preserve their dragon magic. But eternal doom is always close behind…
SWORN TO PROTECT
His name is Laith. To most, he's known as the owner of a local pub near Dreagan. But little do his patrons know that beneath his handsome, charming exterior Laith has the heart and soul of a Dragon King—one who wields control by keeping his friends close and his enemies, just across the border, closer. Until a mysterious stranger enters the picture, and sets his whole world off course…
DRIVEN TO DESIRE
Iona is a woman with a mission: To learn the truth about her dead father. She's returned to Scotland only to learn that she's part of an ancient pact with Dreagan—one that will threaten the fragile peace with the Dragon Kings. Gorgeous, sly Iona isn't like anyone Laith has ever met before . . . and she harbors a secret that others would kill to possess. Will she complete him—or destroy him? Passion always comes with a price…
No Author Comment Available.
Kate Says 
I think they tried to smush too many words near the bottom in order to feature his dragon tattoo, which is fine if the upper half was worth not covering up, but it looks half super busy and then half really bland. 
Julia Says 
I like the black tattoo *so* much better than the prior "birthmark-red" covers.  Still, took me a moment to work out what part of a body this was.
Megan Says 
Hey, a romance novel cover I don't completely loathe! The dragon tattoo is pretty awesome, and for once the smoke works thematically. Torso position's a little weird, though, kind of looks like he's trying to swim. 
The Orphan Queen by Jodi Meadows
Expected publication: March 10th 2015 by Katherine Tegen Books
Source: Goodreads
Covers in Series
N/A
Wilhelmina has a hundred identities.
She is a princess. When the Indigo Kingdom conquered her homeland, Wilhelmina and other orphaned children of nobility were taken to Skyvale, the Indigo Kingdom's capital. Ten years later, they are the Ospreys, experts at stealth and theft. With them, Wilhelmina means to take back her throne.
She is a spy. Wil and her best friend, Melanie, infiltrate Skyvale Palace to study their foes. They assume the identities of nobles from a wraith-fallen kingdom, but enemies fill the palace, and Melanie's behavior grows suspicious. With Osprey missions becoming increasingly dangerous and their leader more unstable, Wil can't trust anyone.
She is a threat. Wraith is the toxic by-product of magic, and for a century using magic has been forbidden. Still the wraith pours across the continent, reshaping the land and animals into fresh horrors. Soon it will reach the Indigo Kingdom. Wilhelmina's magic might be the key to stopping the wraith, but if the vigilante Black Knife discovers Wil's magic, she will vanish like all the others
Jodi Meadows introduces a vivid new fantasy full of intrigue, romance, dangerous magic, and one girl's battle to reclaim her place in the world.
No Author Comment Available.
Kate Says 
I totally agree with Megan on this one – the Q dipping almost to touch the girl's head looks really strange. It's also a little dark and so you have to be up close to be able to see details. 
Julia Says 
The image quality on this cover is a little blurry, like bad movie CGI.  Feels very portentous and fantasy-laden, though.
Megan Says 
I think the title coming in so low on the girl, as well as the font, does this cover a disservice. It's a little hard to tell what's going on with her outfit. Nice color palette, but confusing.
Waistcoats & Weaponry (Finishing School #3) by Gail Carriger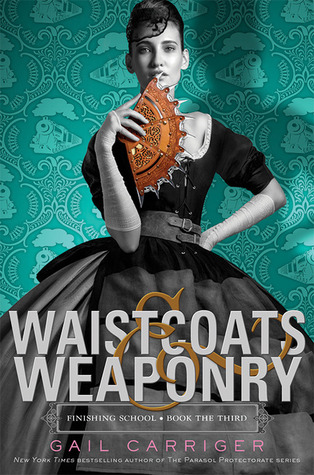 Expected publication: November 4th 2014 by Little, Brown Books for Young Readers
Source: Goodreads
Covers in Series
Class is back in session…
Sophronia continues her second year at finishing school in style–with a steel-bladed fan secreted in the folds of her ball gown, of course. Such a fashionable choice of weapon comes in handy when Sophronia, her best friend Dimity, sweet sootie Soap, and the charming Lord Felix Mersey stowaway on a train to return their classmate Sidheag to her werewolf pack in Scotland. No one suspected what–or who–they would find aboard that suspiciously empty train. Sophronia uncovers a plot that threatens to throw all of London into chaos and she must decide where her loyalties lie, once and for all.
Gather your poison, steel tipped quill, and the rest of your school supplies and join Mademoiselle Geraldine's proper young killing machines in the third rousing installment in the New York Times bestselling Finishing School Series by steampunk author, Gail Carriger.
No Author Comment Available.
Kate Says 
Perfect fit in the series, love the color combo, and the patterns offer just enough interest without pulling your eyes away from the model. 
Julia Says 
The style of these covers is fantastic throughout, and I love the evolution of the cover model's stance.  From a rigid silhouette to a look and a raised shoulder, now she's facing us directly and looking quite sultry and sophisticated.  
Megan Says 
I adore these books and I adore these covers. Love the black and white with pops of color against a bright patterned background.
Blood Assassin (The Sentinels #2) by Alexandra Ivy
Expected publication: January 6th 2015 by Zebra
Source: Goodreads
Covers in Series
No Description Available.
No Author Comment Available.
Kate Says 
Bad on almost every level. I mean, matching leather outfits? What's next, matching badly placed dragon tattoos? 
Julia Says 
I don't know, it's not like I object to these models out of hand, but their attitude and stance comes across as pretty skeezy.  They're also a bit too big for the screen.
Megan Says 
This is fairly horrifying. Not only does the male model look like a Game of Thrones reject, the woman's arm around his shoulder must be ten feet long. Throw in a badly photoshopped wolf and I think they'd have every cliche.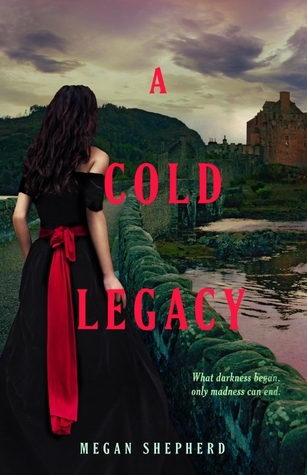 Expected publication: January 27th 2015 by Balzer+Bray/HarperCollins
Source: Goodreads
Covers in Series
After killing the men who tried to steal her father's research, Juliet—along with Montgomery, Lucy, Balthazar, and a deathly ill Edward—has escaped to a remote estate on the Scottish moors. Owned by the enigmatic Elizabeth von Stein, the mansion is full of mysteries and unexplained oddities: dead bodies in the basement, secret passages, and fortune-tellers who seem to know Juliet's secrets. Though it appears to be a safe haven, Juliet fears new dangers may be present within the manor's own walls.
Then Juliet uncovers the truth about the manor's long history of scientific experimentation—and her own intended role in it—forcing her to determine where the line falls between right and wrong, life and death, magic and science, and promises and secrets. And she must decide if she'll follow her father's dark footsteps or her mother's tragic ones, or whether she'll make her own.
With inspiration from Mary Shelley's Frankenstein, this breathless conclusion to the Madman's Daughter trilogy is about the things we'll sacrifice to save those we love—even our own humanity.
No Author Comment Available.
Kate Says 
This cover makes me really curious about the book, which is a good thing. I wonder why she's so far away from the house and staring at it, plus I love the deep colors, the green, black, brown and red. Usually an image like this makes it hard to read the title, but they did a good job of making the title readable. 
Julia Says 
Absolutely gorgeous colors, and very eery.
Megan Says 
Unless there's nothing going on in the background, having the title dominate the cover doesn't work for me, not to mention the color clashes with the sash on her dress. It matches the other two in the series, and has a bit of a gothic essence, but I wouldn't know it's paranormal to look at it.
Wickedly Wonderful (Baba Yaga #2) by Deborah Blake
Expected publication: December 2nd 2014 by Berkley
Source: Goodreads
Covers in Series
Known as the wicked witch of Russian fairy tales, Baba Yaga is not one woman, but rather a title carried by a chosen few. They keep the balance of nature and guard the borders of our world, but don't make the mistake of crossing one of them…
Though she looks like a typical California surfer girl, Beka Yancy is in fact a powerful yet inexperienced witch who's struggling with her duties as a Baba Yaga. Luckily she has her faithful dragon-turned-dog for moral support, especially when faced with her biggest job yet…
A mysterious toxin is driving the Selkie and Mer from their homes deep in the trenches of Monterey Bay. To investigate, Beka buys her way onto the boat of Marcus Dermott, a battle-scarred former U.S. Marine, and his ailing fisherman father.
While diving for clues, Beka drives Marcus crazy with her flaky New Age ideas and dazzling blue eyes. She thinks he's rigid and cranky (and way too attractive). Meanwhile, a charming Selkie prince has plans that include Beka. Only by trusting her powers can Beka save the underwater races, pick the right man, and choose the path she'll follow for the rest of her life…
No Author Comment Available.
Kate Says 
I just read WICKEDLY DANGEROUS, and did so partially because I liked the cover. This second installment in the series though…looks cheap and thrown together, and had it been cover number one, I would have skipped the books. 
Julia Says 
The cover model's stance is too cheesy, as much as I love the landscape and her canine companion.  It's pretty bad when a dog has more gravitas than you,  just sayin'.
Megan Says 
Looks like a Sweet Valley High book from the 90s. Is her magic coming out of her vagina? It looks like she's pulling down the top of her pants, and smoke's coming out. And the light hits her and the dog completely differently.
Redeemed (House of Night #12) by P. C. Cast & Kristin Cast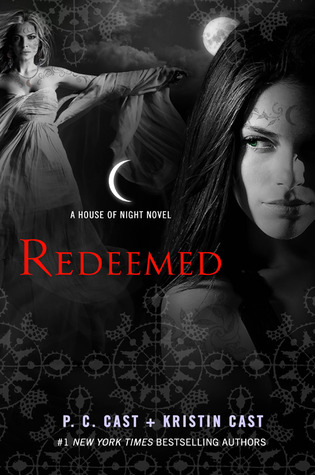 Expected publication: October 14th 2014 by St. Martin's Griffin
Source: Goodreads
Covers in Series
In the final electrifying novel in the HoN series, Neferet has finally made herself known to mortals. A Dark Goddess is loose on Tulsa and the world. No single vampyre is strong enough to vanquish her – unless that creature has the power to summon the elements as well as the ability to wield Old Magick. Only Zoey Redbird is heir to such power…but because of the consequences of using Old Magick, she is unable to help. Find out who will win and who will lose in this epic battle of Light versus Darkness.
No Author Comment Available.
Kate Says 
This series is still happening?? I feel like the cover lost some color compared to the previous covers in the series, to its detriment. The black and white feels really blah, and having only the title in color makes it even more boring. Having something else accented is the way to go (like in cover #3 or #8). 
Julia Says 
There is a lot of complexity to this image, but the grey on black doesn't pop in a digital image.  Maybe it will look better in person, when paper gloss comes into play.
Megan Says 
The red title pops, and I like the pattern along the bottom, but it's unnecessary at the top. The composition between the two women is strange. At first I thought it was one of those portrait studio deals where the blonde was just hovering in the brunette's imagination, but a closer look suggests it's just a matter of perspective. Unfortunately the grounding for that is obscured.
Expected Publication August 8, 2014
Source: Author's Website
Covers in Series
Diesel Jones is a shifter who has issues with the moon. But he quickly finds that Sofia Cabrera, a clever witch who just moved in to town, might be the only hope he has to reach his goal of becoming a Collector. When they pair up to take down an incubus, she not only saves his life, but wins his heart in the process…
No Author Comment Available.
Kate Says 
The cover model looks a little strange, but I like the consistency with the other cover in the series and I really enjoy this color scheme. 
Julia Says 
Great cover for a novella, the colors and the composition work.
Megan Says 
It fits in with the others in the series, and though it's not really my taste, I kind of like the 'supernatural chick lit' vibe. The lightning strike is the only thing that suggests something magical is going on, however.
Crimson Heart (Highland Hearts #3) by Heather McCollum
Expected publication: June 30th 2014 by Entangled: Select
Source: Goodreads
Covers in Series
Elena has spent her entire life hiding her family name while walking the thin line between lady and servant in a Protestant household. Keeping the secret of her lineage has been a success for years, but now, with a new, fiercely Catholic queen on the throne, Elena's Protestant caretaker is being targeted. And when Bloody Mary discovers Elena's true identity, she must not only flee to Scotland for her freedom, but also for her life.
Highland warrior, Searc Munro, has secrets of his own. In a family of healers, his own dark, killing magic must never be known. But when his father's life is threatened, Searc unleashes his lethal power to save him. With his clan's suspicious glances and whispers plaguing him, he sets off alone, only to find another use for his magic in saving a beautiful lass being attacked in the forest.
Teaming up as exiles, Elena and Searc head toward Edinburg to find refuge. Yet, with a series of ritual killings haunting the city and a traitor attempting to assassinate Scotland's regent, suspicion turns to Searc. As word of another British heir reaches the country, the two must find a way to trust each other, despite their secrets, before it's too late.
No Author Comment Available.
Kate Says 
Meh. Nothing to indicate paranormal, but it's not terrible. No bad tattoos, at least. 
Julia Says 
Not bad for a bare-chested Scot cover, the colors are rich and he looks "real".  The sword placement is hilarious, but there should be something to indicate a paranormal vibe.  This looks purely historical.
Megan Says 
No. Head's cut off, angle is terrible, and he looks like he's wearing an over-sized plaid diaper.
Love Potions (Warlocks MacGregor #1) by Michelle M. Pillow
Published June 2nd 2014 by Entangled Publishing, LLC (Covet)
Source: Goodreads
Covers in Series
N/A
A little magickal mischief never hurt anyone…
Erik MacGregor, from a clan of ancient Scottish warlocks, isn't looking for love. After centuries, it's not even a consideration…until he moves in next door to Lydia Barratt. It's clear that the shy beauty wants nothing to do with him, but he's drawn to her nonetheless and determined to win her over.
Lydia Barratt just wants to be left alone to grow flowers and make lotions in her old Victorian house. The last thing she needs is a demanding Scottish man meddling in her private life. Just because he's gorgeous and totally rocks a kilt doesn't mean she's going to fall for his seductive manner.
But Erik won't give up and just as Lydia let's her guard down, his sister decides to get involved. Her little love potion prank goes terribly wrong, making Lydia the target of his sudden embarrassingly obsessive behavior. They'll have to find a way to pull Erik out of the spell fast when it becomes clear that Lydia has more than a lovesick warlock to worry about. Evil lurks within the shadows and it plans to use Lydia, alive or dead, to take out Erik and his clan for good.
No Author Comment Available.
Kate Says 
That man is so hairless he could be a woman. And the bottle in his hand is clearly photoshopped. Get it together, people. 
Julia Says 
This cover is a great counterpoint to the prior one.  While LOVE POTIONS includes a paranormal element, it got everything else wrong.  Colors are washed out, cover model's half torso is unappealing, and he looks like he's wearing a Catholic school uniform skirt, not a plaid.  
Megan Says 
Oh, jeez, same as before. Highlighting a single nipple is not sexy, people.
Deadly Spells (The Prospero's War #3) by Jaye Wells
Expected publication: March 3rd 2015 by Orbit
Source: Goodreads
Covers in Series
The exciting conclusion to Jaye Well's Prospero's War series, a supernatural thriller perfect for fans of Breaking Bad and The Wire.
When Ramses Bane's body is discovered in an abandoned church, Kate and the team are called in to help find the coven leader's killer. Symbols at the crime scene indicate this was no run-of-the-mill gangland homicide. Could a new wizard in town be making a play for control of the Sangs?
The power vacuum left behind after the murder complicates the investigation. Turf battles are erupting all over the Cauldron, and the task force and police have to scramble to contain the situation before an all-out-war begins.
Kate's got her hands full enough with the job, but things aren't so rosy on the home front either. Her brother, Danny, has been lying about where he's spending his time after school. When Kate discovers he's been working for Volos, there's going to be hell to pay.
The exciting conclusion to Jaye Well's Prospero's War series, a supernatural thriller perfect for fans of Breaking Bad and The Wire.
No Author Comment Available.
Kate Says 
Another reminder that I need to get into this series!! These covers have been so great and this one is no exception. I can't exactly articulate what I like about it, but at least some of it has to do with the fact that the model is always wearing a reasonable outfit. Love that. 
Julia Says 
The colors and staging are good for this series, but this cover isn't final.  Hopefully some more complexity is on the way, something to add to that lone gun.
Megan Says 
A sensibly dressed heroine in a stance of strength, holding a gun, against a backdrop of a satanic church? Definitely.

And our picks for Best & Worst covers of the week…
Best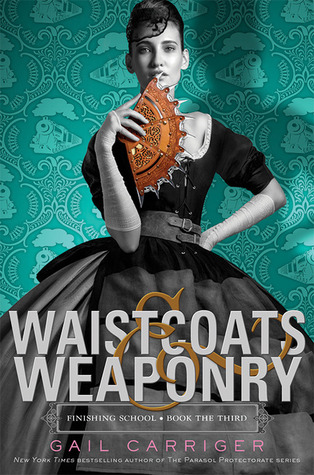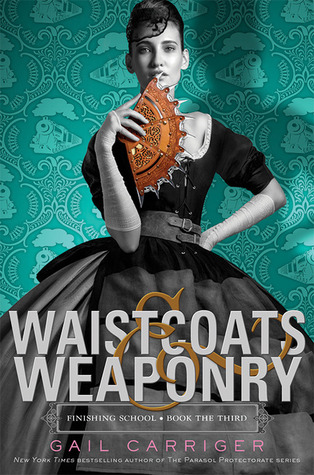 Worst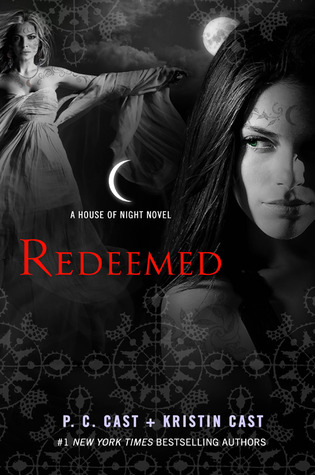 ---
Have a cover we should include in an upcoming post? Fill out our Cover Submit form