Gorgeous colors and hot bodies aside, some days it's clear that nothing generates anticipation the way good, old-fashioned adventure can.  This week I couldn't wait to lose myself in a copy of THE MAP TO EVERYWHERE, which cover caught your eye?
 If you're a blogger interested in joining in on the commenting fun, fill out our Guest Commentator form here!
Crouching Tiger, Forbidden Vampire (Love at Stake #16) by Kerrelyn Sparks
Expected publication: December 31st 2014 by Avon
Source: Goodreads
Covers in Series
New York Times bestselling author Kerrelyn Sparks delivers the exciting conclusion in the Love at Stake series, where a Marine-turned-vampire finds love with the shifter princess forbidden to him…
Russell wakes from a coma to find he's become a vampire. Now he has a thirst for revenge. Determined to hunt down the master vampire who turned him, he's used to working alone . . . until he meets Jia. She is after the same vampire for murdering her parents and insists she can help Russell on this mission. Reluctantly, he agrees, and sets up some ground rules:
Rule #1: Their partnership is strictly business. If he holds her a little too close . . . if she looks at him with those exotic eyes . . . well, that has to stop.
Rule #2: He's in charge. Jia isn't used to taking orders and questions every move he makes. So he stops her the only way he knows how.
Rule #3: Don't fall in love. But the kiss that was supposed to quiet her awakens something else in him . . . something forbidden. Because Jia is engaged. To someone else.
No Author Comment Available.
Kate Says 
The titles in this series are so ridiculous, but I thought this cover was really pretty – didn't notice how angry the guy was until Julia pointed it out, actually.
Julia Says 
This guy is SO pissed that we've interrupted their special naked sunset watching.  I must look away.  Pretty colors, I didn't see anything else, angry guy, honest.
Libbie Says 
Not gonna lie – the expression on the guy's face freaks me right out. Does he want to eat my heart, or rip off the arms of the bad photoshopper that made him cross-eyed and broke his woman's wrist? Kitschy title gets a few nods, tho.
Flight from Hell (Otherworld/ Fly by Night) by Yasmine Galenorn
Expected publication: August 19th 2014 by InterMix
Source: Goodreads
Covers in Series
New York Times bestselling author Yasmine Galenorn returns with another thrilling foray into Otherworld—introducing a new cast of heroes alongside the D'Artigo sisters…
When the half-demon Carter approaches Menolly and her sisters desperately asking for their help, they think he's just had a tiff with Shimmer, his blue dragon girlfriend.
But after talking to Alex Radcliffe, the owner of the Fly By Night Magical Investigations Agency where Shimmer works, they suspect that she has been kidnapped by an old enemy of Alex's.
Now, Alex must join forces with the D'Artigo sisters in a desperate race to find Shimmer before Julian, a powerful vampire from Alex's past with a grudge to settle, can use the dragon to wreak havoc on Seattle as revenge.
No Author Comment Available.
Kate Says 
She looks super grumpy, but for a novella, this cover looks like a full on novel – I like it when they put as much effort into novella covers as the normal series ones, and this one fits in perfectly.
Julia Says 
I like that this cover model is plausibly styled and dressed, but the portion of her face we can see looks depressed.  I thought it was because someone broke her oboe, but upon closer inspection, that's an axe (which is a much smarter choice for graveyard lurking).  Her expression is kind of a downer, but over all, a good cover.  
Libbie Says 
So the hip-pop is becoming a thing. Lovely spooky background and love the ornate hatchet she's holding. Jury's still out on the dread/braids and the surly teenager look on her face.
A Beauty So Beastly (The Beastly Series #1) by RaShelle Workman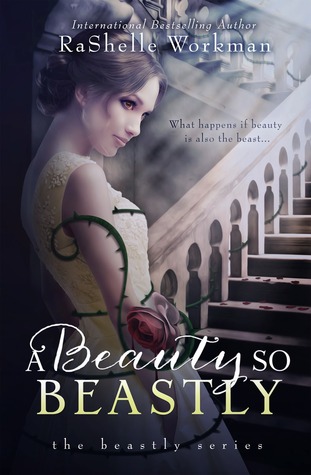 Expected publication: July 3rd 2014 by Polished Pen Press Corp
Source: Goodreads
Covers in Series
N/A
"For your vanity, your cruelty, and your cold unfeeling heart, a curse I leave upon you . . ."
What happens if the beauty is also the beast?
The stunning Beatrice Cavanaugh is considered American royalty. She has everything except the ability to love. Cursed on her eighteenth birthday, she becomes more beastly than ever, having a newfound craving for raw meat, and an undeniable yearning for the night. Bitterness is her only companion.
After accusing a maid of stealing, a disgustingly kind and exquisitely handsome guy named Adam shows up asking Beatrice to drop the charges against his mother.
Infuriated by his goodness, Beatrice vows to break him. Destroy him. Make him hurt the way she hurts. So she agrees. On one condition: Adam must take his mother's place as a servant in the mansion.
Because Beatrice won't stop until he's more beastly than she is.
No Author Comment Available.
Kate Says 
I really want to read this one! The only unfortunate bit about the cover is that the title originally read to me as "A Beastly So Beastly" because of the fancy font of the second word. Otherwise, it is really cool and intriguing looking.
Julia Says 
Given this book's description, her creepy beauty is perfect.
Libbie Says 
Whatever points I was going to take away for Photoshoppedd vines around her arm and boob are negated completely by the ethereal look on the cover models face and the genuinely shivery feeling I got when I looked at her. Something about the eyes and the way I kept going back to look at her. Shivers, man.
The Shadow Cabinet (Shades of London #3) by Maureen Johnson
Expected publication: February 5th 2015 by Putnam Juvenile
Source: Goodreads
Covers in Series
The thrilling third installment to the Edgar-nominated, bestselling series
At the end of Maureen Johnson's New York Times bestselling novel, The Madness Underneath, Rory, Callum and Boo are reeling from the sudden and tragic death of their friend and squad leader, Stephen. The Shadow Cabinet picks up where readers left off, and now Rory is convinced there must be a way to bring Stephen back. Meanwhile, new dangers arise: Rory's classmate Charlotte is missing, and Jane and her nefarious organization are clearly planning something big—with Rory as their most valuable asset. Time is running out as the ghost squad struggles to protect London and Rory fights to bring Stephen back.
No Author Comment Available.
Kate Says 
Creepy, but makes my eyes go kind of weird trying to focus on an image that is clearly not focused (especially the figure in the foreground).  
Julia Says 
I'm not a big fan of the treatment on the titles for this series, mostly based on readability, but I'm sure in person it would be fine.  
Libbie Says 
I get the photo-negative feel of it drawing on the "shadow" in the title, and how it follows the other covers. It might have worked for me if the title font had stuck with it rather than looking like bleeding ink over letters made with one of the Fun Rulers we used to get in cereal boxes.
Uprooted by Naomi Novik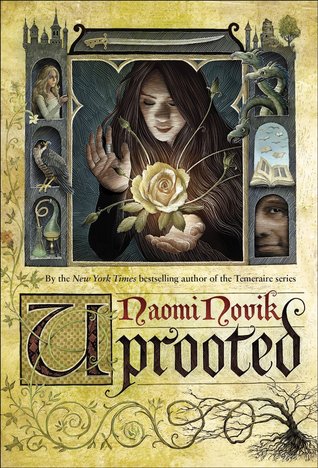 Expected publication: June 30th 2015 by Del Rey
Source: Goodreads
Covers in Series
N/A
Naomi Novik, author of the bestselling and critically acclaimed Temeraire novels, introduces a bold new world rooted in folk stories and legends, as elemental as a Grimm fairy tale.
"Our Dragon doesn't eat the girls he takes, no matter what stories they tell outside our valley. We hear them sometimes, from travelers passing through. They talk as though we were doing human sacrifice, and he were a real dragon. Of course that's not true: he may be a wizard and immortal, but he's still a man, and our fathers would band together and kill him if he wanted to eat one of us every ten years. He protects us against the Wood, and we're grateful, but not that grateful."
Agnieszka loves her valley home, her quiet village, the forests and the bright shining river. But the corrupted Wood stands on the border, full of malevolent power, and its shadow lies over her life.
Her people rely on the cold, driven wizard known only as the Dragon to keep its powers at bay. But he demands a terrible price for his help: one young woman handed over to serve him for ten years, a fate almost as terrible as falling to the Wood.
The next choosing is fast approaching, and Agnieszka is afraid. She knows—everyone knows—that the Dragon will take Kasia: beautiful, graceful, brave Kasia, all the things Agnieszka isn't, and her dearest friend in the world. And there is no way to save her.
But Agnieszka fears the wrong things. For when the Dragon comes, it is not Kasia he will choose.
No Author Comment Available.
Kate Says 
I love this one! Like Julia says there's so much going on, but it looks almost medieval, and I like the way it all comes together.  
Julia Says 
My only problem with this cover is that I like so many elements there's almost not enough room for al of them.  Initially I wanted to zoom in on the upper image more, but the tree and thorns below are pretty awesome, too.
Libbie Says 
Beautiful cover and the scrolling roots, the center yellow rose, and shadow boxes on the sides kept me looking and finding and trying to figure out what the story was about just by the images…and then the man hands hit my eyes and wouldn't let go. After that, I couldn't look at anything else.
The Lightwood Legacy by Kassandra Kush
Published August 2013
Source: Goodreads
Covers in Series
N/A
Philomena Church has always been good study-buddies with Thomas Lightwood, and nothing more. When she stumbles upon him collapsed on the ground and in pain one night outside the library, everything about their relationship changes. With one touch, she's thrown to the ground and when she wakes up, Tom is nowhere to be found. Lo isn't one to forgive and forget, and when she starts hearing Tom's voice inside her head, she corners him to demand the truth.
Lo is soon dragged into a world she never knew existed, one of superheroes and sidekicks, of good and evil, one where Tom is supposed to fall in love with her, but swears he can't. She's supposed to have Tom's back regardless, have unwavering loyalty to him, but when his twin brother, Jonathan, shows up, Lo suddenly finds herself torn. Jonathan is the one she's pulled to, the one who makes her heart race, but he's already chosen his path – darkness, the opposite side of Tom.
Lo finds herself facing an impossible choice; side with the evil twin who she loves, or the good twin who has already sworn he can never fall in love with her. Can she save Jonathan without condemning Tom at the same time?
No Author Comment Available.
Kate Says 
I really like the colors and the way the light looks so real, but otherwise this cover is a bit bland and boring.
Julia Says 
Not a big fan of this title font, and it's expected to carry the whole cover.
Libbie Says 
Color is lovely, the use of light and dark with the scrollwork around the framing is very aesthetically pleasing…but the title font. I don't want to be a font snob, but…yeah, I'm a font snob. Less is more, guys.
Going Down in Flames by Chris Cannon
Expected publication: June 30th 2014 by Entangled Teen Ember
Source: Goodreads
Covers in Series
N/A
If her love life is going down in flames, she might as well spark a revolution.
Finding out on your sixteenth birthday you're a shape-shifting dragon is tough to swallow. Being hauled off to an elite boarding school is enough to choke on.
Since Bryn is the only crossbreed at the Institute for Excellence, all eyes are on her, but it's a particular black dragon, Zavien, who catches her attention.
Zavien is tired of the Council's rules. Segregated clans, being told who to love, and close-minded leaders make freedom of choice almost impossible. The new girl with the striped hair is a breath of fresh air, and with Bryn's help, they may be able to change the rules.
At the Institute, old grudges, new crushes, and death threats are all part of a normal day for Bryn. She'll need to learn to control her dragon powers if she wants to make it through her first year at school. But even focusing on staying alive is difficult when you're falling for someone you can't have.
No Author Comment Available.
Kate Says 
Totally agree with Julia, I don't even notice the scales right away, and the hair is very distracting, but I like the hair, and the cover does make me want to read the book.
Julia Says 
I like the concept a lot, but the execution could use a little more finesse to really land it.  Her scales don't look like a part of the image, and her hair overpowers everything else.  Still, very close!
Libbie Says 
And then there's this bit of beautiful. The hair, the faint hint of dragon scales down the side of her face and throat tying in the dragon-shifting to come. Totally in love with the way they made the red of her hair seem fiery without over doing it. Just a hint of heat, spark and light. Wow.
Ignite (Defy #2) by Sara B. Larson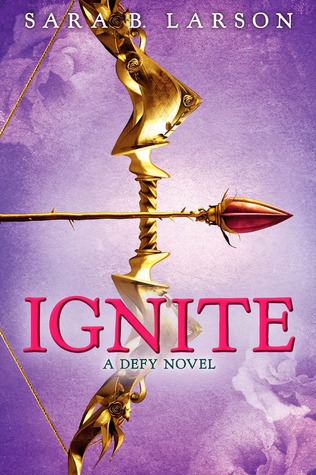 Expected publication: January 6th 2015 by Scholastic Press
Source: Goodreads
Covers in Series
Murder, abductions, and forbidden romance abound in this thrilling sequel to Sara B. Larson's acclaimed YA debut, DEFY.
Alexa remains by the newly crowned King Damian's side as his guard, ever committed to helping him rebuild Antion and reclaim the hope of Antion's people, despite continuing to harbor a secret love for him. However, when another threat to Damian and his kingdom emerges, and blame is cast on their newly forged allies from Blevon, Alexa knows things are not what they seem. With the fate of her nation hanging in the balance once again, will Alexa be able to protect her king and uncover the true enemy — before it's too late?
No Author Comment Available.
Kate Says 
After the lovely teal and red combo on the first cover, they went with pink and purple? So sad, so so very sad. Otherwise, I like the single element, and it fits in the series. Can't decide where I am with this one…
Julia Says 
I like the details on this bow and arrow, to the point where it makes up for the pink on the title.
Libbie Says 
Of the two books in the series, I think I like the color mesh of the first one more. Something about the purple and the almost overwhelming gold bow aren't as appealing, but not altogether bad, either.
Her Lone Wolf (X-Ops #2) by Paige Tyler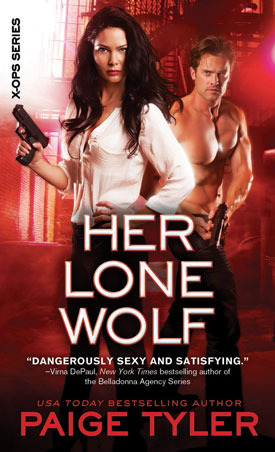 Expected publication: November 4th 2014 by Sourcebooks Casablanca
Source: Goodreads
Covers in Series
Leaving him was Impossible…
It took everything she had for FBI Special Agent Danica Beckett to walk away from the man she loved. But if she wants to save his life, she has to keep her distance. Now, with a killer on the loose and the stakes higher than ever before, the Department of Covert Ops is forcing these former lovers into an uneasy alliance…whether they like it or not.
Seeing her again is even worse
The last thing Clayne Buchanan wants is to be shackled to the woman who broke his heart. She gets under his skin in a way no one ever has and makes him want things he has no right to anymore. All he has to do is suffer through this case and he can be free of her for good. But when Clayne finds out why Danica left in the first place, everything he's tried to bury comes roaring back—and there's no way this wolf shifter is going to take no for an answer this time.
No Author Comment Available.
Kate Says 
The first one was better, and it's frustrating that these look more like romantic suspense, and not paranormal romance. Without the titles, you wouldn't even be able to tell.
Julia Says 
Oh God, oh God, that's a gun in his hands.  For a minute, I really couldn't tell what on earth was going on at that half-naked man's waist.  I just… it's all I can see.
Libbie Says 
Distracted by half-naked man, and not in a good way. Popeye-ish arm due to bad color meshing and something funky going on with his well-oiled chest muscles. Like one of his pecs popped and is now deflating. And sorry, but it loses points for the gun safety violation – finger off the trigger til you're ready to shoot, hon.
The Map to Everywhere by Carrie Ryan & John Parke Davis
Expected publication: November 4th 2014 by Little, Brown Books for Young Readers
Source: Goodreads
Covers in Series
N/A
Anything you need–The Map to Everywhere can take you there.
To Master Thief Fin, an orphan from the murky pirate world of the Khaznot Quay, the Map is the key to finding his mother. To suburban schoolgirl Marrill, it's her only way home after getting stranded on the Pirate Stream, the magical waterway which connects every world in creation (Apparently she shouldn't have climbed aboard the mysterious pirate ship that sailed out of nowhere and into a dry Arizona parking lot. How was she to know?).
With the help of a bumbling wizard and his crew, they must scour the many worlds of the Pirate Stream to gather the pieces of the Map to Everywhere, but they aren't the only ones looking. A dark and sinister figure is hot on their tail, and if they can't beat his ghostly ship to find the Map, it could mean the destruction of everything they hold dear-not least of all themselves!
In Carrie Ryan and John Parke Davis' first installment of a fantastical new series, adventure, magic, and hilarity collide in the treacherous skies and dangerous waters of the Pirate Stream. Heart-pounding escapades and a colorful cast of characters will have readers setting sail through this wholly original and unforgettable tale.
No Author Comment Available.
Kate Says 
So very lovely! I would have picked this up when I was younger. I love the pirate ship in the sky and all the little details.  
Julia Says 
I love everything about this cover, PURE ADVENTURE!  Also, that cat is the best.
Libbie Says 
Love everything about this. Every corner has something new to see but without seeming too busy. It would have drawn me in as a kid and would have made even my book-shy boys take another look.

And our picks for Best & Worst covers of the week…
Best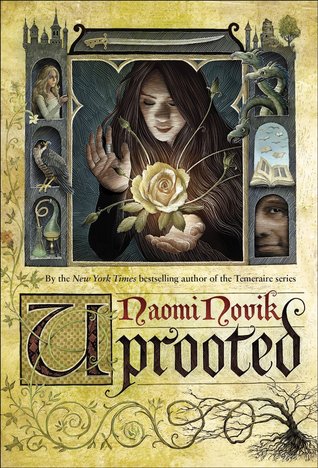 Worst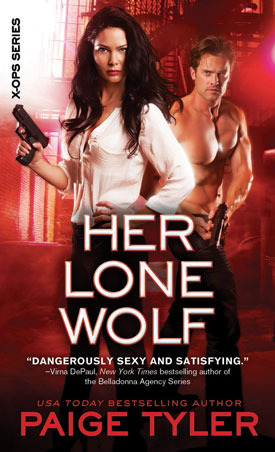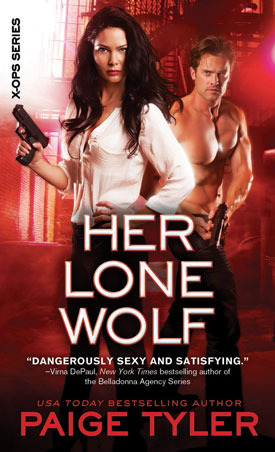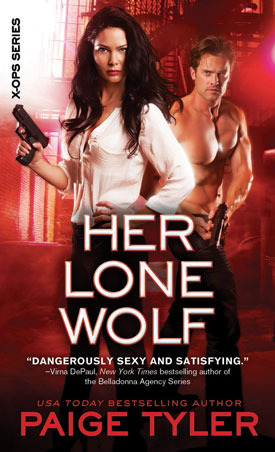 ---
Have a cover we should include in an upcoming post? Fill out our Cover Submit form