Our crop of covers this week ranges fairly broadly though the digital publishing offerings this month, without stellar results.  Most of these covers are Ok, in the way that there's one or two things wrong but the total package isn't completely offensive, but very few of them get the green hand of Good.  What was your favorite this week?
 If you're a blogger interested in joining in on the commenting fun, fill out our Guest Commentator form here!
Fae edited by Rhonda Parrish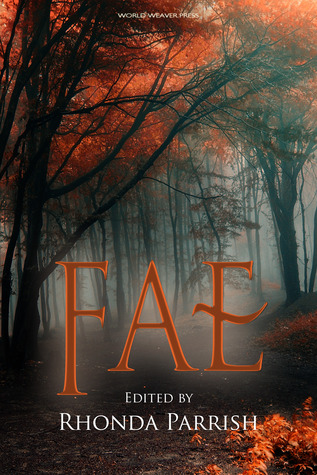 Expected publication: July 2014 by World Weaver Press
Source: Goodreads
Covers in Series
N/A
No Author Comment Available.
Kate Says 
There isn't much detail on this cover to draw me in. I like the colors, but it's rather bland. 
Julia Says 
I love the mood of the background picture, but I think I'd like the title more if it incorporated another tone (like a contrast border), or had a different font.  This one isn't quite working for me.
Libbie Says 
I'm a huge fan of all things Autumn, so the colors pulled me immediately. Beautiful and artistically creepy and made me want to know more about it. What else can you ask of a book cover?
Expected publication: November 4th 2014 by Berkley Trade
Source: Goodreads
Covers in Series
No Author Comment Available.
Kate Says 
Looks like a romance cover, half naked man with a ridiculous tattoo and no shirt….I don't like that his head is being covered by the title, and he is in a really weird pose, but it's not terrible. 
Julia Says 
The composition and coloring of this cover give it a very old school flavor, and I'm not sure I'd expect any fantasy elements at all.  But the cover model has an uncharacteristically sweet face and proportional build, something I heartily applaud.
Libbie Says 
I think someone went a wee bit overboard with the muscle photoshopping, especially in the happy V area unless he's had a seriously painful groin muscle pull. Not a good focal point for the middle of the cover. And, yeah, gotta say it. Interesting sword position.
Broken Souls (Eric Carter #2) by Stephen Blackmoore
Expected publication: August 5th 2014 by DAW
Source: Goodreads
Covers in Series
No Author Comment Available.
Kate Says 
I like the color scheme and the gritty picture feel. It wasn't until I enlarged it that I saw his creepy eyes- pretty awesome looking.
Julia Says 
Holy crap this man is terrifying, and looks nothing like the cover model from book one.  Based on the color (or lack) of eyebrows, I think this guy is a blond covered in shadows.  I liked the Constantine-esque guy from book one, better.  That being said, this cover is terrifically intimidating, though the author/ title font seems to be slapped on.
Libbie Says 
In keeping with the first book cover – both of which will no doubt be showing up in my nightmares tonight. Might scare me, but that can only be a good thing, especially for a book about a necromancer.
Lark Ascending (Skylark #3) by Meagan Spooner
Expected publication: October 9th 2014 by Carolrhoda Lab
Source: Goodreads
Covers in Series
No Author Comment Available.
Kate Says 
This is really strange looking, and I can't decide what it is I'm looking at. Is it a hole in a planet that leads to a beach? Weird, and distracting. 
Julia Says 
This title has been and continues to be nigh unreadable.  They've also taken a very pretty view and managed to make it look utterly flat, not a fan of the final effect.
Libbie Says 
I like the return to a cover like the first in the series. Colors blend well and the mystical wisps of what could be smoke, could be lightning, could be something eerie and creepy or magical, too. A beautiful example of why Less is More is a thing
Chaos (Fates #2) by Lanie Bross
Expected publication: February 1st 2015 by Delacorte Press
Source: Goodreads
Covers in Series
No Author Comment Available.
Kate Says 
So I liked the cover of the first book in the series but this one does not go at all. It looks far more contemporary, and why is he carrying the girl in the fireman's hold? She looks kind of dead, not exactly what I want on the covers of my books.
Julia Says 
These two are intriguing, much more so than the sky and grass that is given so much real estate on this cover.  I'd like a closer look at this couple, but I love the leaves coming out of her hair.
Libbie Says 
At first, I thought we were back to wings and he was molting. When I looked closer, squinting, I realized he's got a girl in a fireman's carry and that's her hair…which isn't molting but spawning birds or moths. I know the series, and who these two are, and it doesn't inspire me about the second book. 
Blood of a Mermaid by Katie O'Sullivan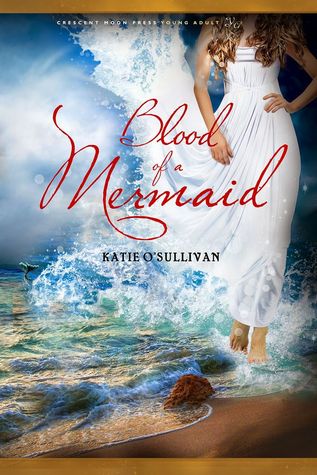 Expected publication: May 15th 2014 by Crescent Moon Press
Source: Goodreads
Covers in Series
N/A
No Author Comment Available.
Kate Says 
If his girlfriend is a mermaid, why does she have feet? But I do like the ocean part of the cover, the girl just totally ruins it for me. 
Julia Says 
This is one of the poorer "dress into water" covers I've seen.  Her positioning and proportion relative to the water is off, and both of her arms seem awkwardly posed.  Having those tan borders at the top and bottom just make it more apparent that she doesn't have a head, either.  And it's a little nit picky, but this book's main character is a dude, why do we get some headless runway model?
Libbie Says 
Is it just me or does the title make you expect to *not* see feet? When I think mermaid, I think tail. Maybe she's Ariel, maybe Daryl Hannah on her weekend pass, or maybe I'm just a mermaid purist? That and the Marilyn Monroe action on the dress/wave, the cover lost me.
Published April 17th 2014
Source: Goodreads
Covers in Series
No Author Comment Available.
Kate Says 
They look like they're having sex on the cover of the book, which is fine for erotica, but this book also gives off the YA vibe, so not so great. And what is up with her clothes? Not a fan of that shirt. 
Julia Says 
This cover is pretty badly composed, from the lighting on top of her head  to her clunky wings.  For whatever reason, his shirtlessness makes things even more awkward, like this cover is caught between B movie and erotica.
Libbie Says 
All righty then. We've gone from an embrace on the first book straight to Ride 'em Cowgirl in the second (or would it be Ride 'em CowAngel given the 'shopped black wings). It's got the fantasy, it's got the sexy pull, but I sorta want to tell them to get a room.
Kindle
Source: Goodreads
Covers in Series
No Author Comment Available.
Kate Says 
Actually super cute. I'm not a fan of zombies, but this cover is adorable, and I love the colors and fonts. 
Julia Says 
Abigail has no where close to the personality her zombie does, I sure hope that problem doesn't perpetuate through all the illustrations.
Libbie Says 
Very appealing for a children's book. One I probably would have picked up for my son when he was going through his Zombie Fear stage. "See, honey, the zombie's sniffing the flower. He's not going to come to our house and eat your brain."
The Merman and the Barbarian Pirate by Kay Berrisford
Kindle
Source: Goodreads
Covers in Series
N/A
No Author Comment Available.
Kate Says 
This cover is georgeous. I love the drawing. Aside from the fact that the pirate likely can't breath underwater, it's super cool looking, and the merman actually has a tail, unlike some other mermaid books this week…. 
Julia Says 
Mer-person genitalia being as ambiguous as it is, I think they can get away with where the Barbarian Pirate is putting his hand.  Just barely.  Pretty colors, I love this Merman.
Libbie Says 
I was about to point with glee "See! Mermaids and Tails just go together, man!" Until I looked at the Mer arm, and read the title more carefully, and then I shouted in glee for an entirely different reason. But I digress. I sort of want to print this cover out and frame it or something. I think sticking with pure illustration seriously worked for this and made it more appealing than models and all the graphic arts skills ever could.
Expected publication: September 30th 2014 by Harlequin MIRA
Source: Goodreads
Covers in Series
No Author Comment Available.
Kate Says 
Looks a little like a suspensful romance novel instead of paranormal – but after checking out the other covers in the series, it is better then those, so points for that. The girl in sillouhette is much better than a creepy face super close up behind the title. 
Julia Says 
The prior covers have a modern flair, this one is very V. C. Andrews.  Not a fan.
Libbie Says 
I've heard it said here before, and I agree – I'm not a fan with the author name being not only center stage, but huge. It's very distracting. I get the marketing angle of going for name recognition, but the cover's appealing enough with the creepy bare tree branches and woman looking off at something that's not making her smile pretty without the Huge Pink Name.
Expected publication: March 10th 2015 by Simon & Schuster Books for Young Readers
Source: Goodreads
Covers in Series
No Author Comment Available.
Kate Says 
I can kind of see what they're going for, and I appreciate consistency in covers in a series, but this one is not really great. Its a bit of a mess, like Libbie says, and distracting from the title.
Julia Says 
The first sentence of the descriptions mentions a giant mechanical bird and a floating island, why is this cover a boring black background for a statue someone shot?!
Libbie Says 
BURNING KINGDOMS changed my previous rating from Down to Middle because this one is kind of a trainwreck. Cracked plaster statue head (at first I thought it had ivy growing on it) combined with scrollwork didn't work for me at all. 
Expected publication: October 28th 2014 by Berkley Trade
Source: Goodreads
Covers in Series
No Author Comment Available.
Kate Says 
I'm a big Norah Roberts fan, but I haven't yet read this trilogy. I love the cover illustrations though, however, this one has got to be the least paranormal looking of the bunch. It would definitely not be out of place on any one of her contemporary novels. 
Julia Says 
I can't stop laughing at this cover.  It's not poorly done, but it's a perfect example of different genre expectations.  Nora Roberts comes from a Romance background, so her book gets a Thomas Kinkade cottage and an iridescent wolfhound.  If an UF or PNR author wrote a book called BLOOD MAGICK, there would be skin and fire and *so many* pairs of leather pants on the cover…  This cover is fine, but nothing other than the completely mismatched title says "magic" to me.
Libbie Says 
I don't know what besides the title that distinguishes this as UF, or even paranormal aside from the title and as much as it pains me (because I love Nora Roberts) it doesn't even distinguish it from other trilogies she's done. Its a beautiful illustration, but not much more than that.
Desires of the Soul (Prophecy of Souls #1) by Gina L. Maxwell
Expected publication: December 30th 2014 by Entangled: Select
Source: Goodreads
Covers in Series
N/A
No Author Comment Available.
Kate Says 
Well then. Awful bright red font and sepia toned half naked man (for real, why are you wearing a sweatshirt with the hood up without a shirt on underneath?!) do not a good cover make. 
Julia Says 
I don't mind a hairy chest or man nipples, but for proper cover flow one should really be strategic about the placement of a hairy man nipple.  His nestled amongst the letters of the title is all I can stare at.  PS – Totally thought he was holding a sword vertically next to his head, but it turns out he's wearing a hoodie.  I'm a mess with this cover.
Libbie Says 
I'm sorry, I really am, but his boobs are lopsided and that was seriously distracting. The scruffy, broody-eyed, hoodie wearing hot guy gives it some points, though. At least we avoided the bad tat on this one, so that's something, too.

And our picks for Best & Worst covers of the week…
Best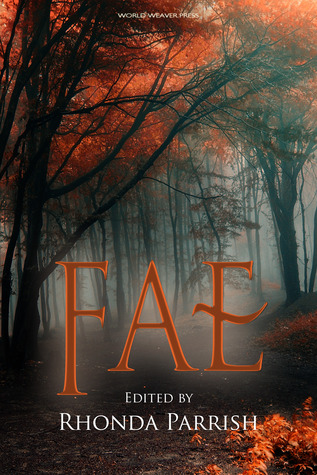 Worst
---
Have a cover we should include in an upcoming post? Fill out our Cover Submit form