It's the last day of the month which means it's time to check out what we're reading next month in: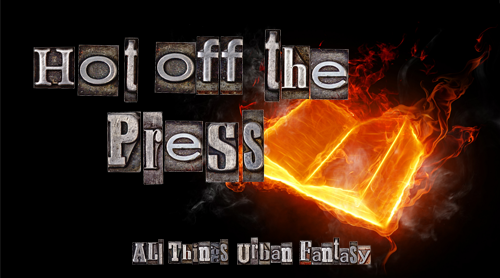 Want to know what titles came out in previous months? View previous Hot Off The Press posts
—————————————–
*Release dates are subject to change.  Click '+ Description' to reveal the full description. Please visit our Titles Received For Review page to see whichttp://allthingsuf.com/wp-admin/post-new.phph of these titles will be reviewed this month.
37 Adult Titles Releasing in May

---
Demonic gladiators, ruthless mafia villains, and a race on the brink of distinction: What will become of them? One proud leader wields his power to unlock dark mysteries in the third book in this fierce, sensual new paranormal romance series.

When the head of the Five Clans of the Dragon Kings wants something, he gets it. Raised among the most privileged of his dying race, Malnefoley conceals a devastating tragedy from his youth. Now, many call him the Usurper because of his unconventional rise to power. His influence is waning while the Dragon Kings must solve the puzzle of their slow extinction. So when a particularly important captive escapes his compound in the Greek mountains, Malnefoley leaves nothing to chance. She is his prisoner to retrieve.

The woman is known as the Pet, a former associate of a sadistic doctor from the Asters, a human crime cartel. Her loyalties cannot be trusted, even when she claims to hold the secret to conception—an invaluable secret for a race unable to procreate. Neither can her unique gift from the Great Dragon be believed. She's a soothsayer, able to see glimpses of the future. Her quest is to find and save a Cage warrior on the verge of her first match—a young woman whose destiny is bound to a timeless prophecy.

Malnefoley has no respect for the ancient superstitions that brought about his childhood trauma. His only goal is to return the Pet to his compound and use her knowledge for the betterment of their people. Yet her restless energy and raw sensuality are as intriguing as her predictions about the rise of the Great Dragon. He dares not trust the crafty fugitive's loyalties, but as their treacherous chase turns passionate, can he even trust himself?
---
The #1 New York Times bestselling author of the Vampire Academy and Bloodline series returns with the second installment in her acclaimed Age of X series.
Gameboard of the Gods introduced religious investigator Justin March and Mae Koskinen, the beautiful supersoldier assigned to protect him. Together they have been charged with investigating reports of the supernatural and the return of the gods, both inside the Republic of United North America and out. With this highly classified knowledge comes a shocking revelation: Not only are the gods vying for human control, but the elect—special humans marked by the divine—are turning against one another in bloody fashion.
Their mission takes a new twist when they are assigned to a diplomatic delegation headed by Lucian Darling, Justin's old friend and rival, going into Arcadia, the RUNA's dangerous neighboring country. Here, in a society where women are commodities and religion is intertwined with government, Justin discovers powerful forces at work, even as he struggles to come to terms with his own reluctantly acquired deity.
Meanwhile, Mae—grudgingly posing as Justin's concubine—has a secret mission of her own: finding the illegitimate niece her family smuggled away years ago. But with Justin and Mae resisting the resurgence of the gods in Arcadia, a reporter's connection with someone close to Justin back home threatens to expose their mission—and with it the divine forces the government is determined to keep secret.
---
In Book Four of the beloved urban fantasy series Romantic Times calls one "for your keeper shelf," the ultimate mother-daughter fight is about to go down.

Complicated does not begin to describe Arcadia Bell's life right now: unnatural magical power, another brush with death, and a murderous mother who's not only overbearing but determined to take permanent possession of Cady's body. Forced to delve deep into the mystery surrounding her own birth, she must uncover which evil spell her parents cast during her conception…and how to reverse it. Fast. As Cady and her lover Lon embark on a dangerous journey through her magical past, Lon's teenage son Jupe sneaks off for his own investigation. Each family secret they uncover is darker than the last, and Cady, who has worn many identities—Moonchild, mage, fugitive—is about to add one more to the list.
---
The vangels are back in Kiss of Wrath, the latest in Sandra Hill's bestselling Dark Angels series
No wicked wenches or wild rampages . . . it's been centuries since Mordr the Berserker was turned into a vangel—a Viking vampire angel—as punishment for his sin of wrath, and he's been frustrated ever since.
It's not so bad being stuck in modern-day Las Vegas. What better place to slay Lucipires, or demon vampires, than the original Sin City? But then Mordr Sigurdsson's mission is expanded to a new assignment: protect lust-worthy Miranda Hart.
Miranda's well-ordered life turned into chaos when she unexpectedly inherited her late cousin's five children. Now, her cousin's dangerous husband is about to be paroled, and she needs a miracle to keep them all safe.
That miracle arrives on her doorstep in the form of a very buff, handsome man with a very strange name. Mordr wants nothing to do with a red-haired wench or children. Miranda wants nothing to do with a gorgeous hunk who claims to be a Viking.
As Miranda and Mordr give in to temptation, they must decide if they fit in each other's worlds—before their enemies close in on them.
---
A haunted house in Key West 
Hannah O'Brien, who grew up in the house and now runs it as a B and B, has always had a special ability to see a pair of resident ghosts. But when a man is murdered in the alley behind her place, she's dismayed when his spirit appears, too, asking for help. 
FBI agent Dallas Samson has a passionate interest in the murder, since the victim's a colleague whose death is connected to the smuggling ring known as Los Lobos—the wolves. Now Dallas is even more committed to chasing them down…. 
Unaware that Dallas has certain abilities of his own, Hannah calls her cousin Kelsey O'Brien, a member of the FBI's Krewe of Hunters, an elite unit of paranormal investigators. The present-day case is linked to a historical mystery involving salvagers, a curse and a sunken ship. Danger and desire bring Hannah and Dallas together, but to survive, they have to solve the mysteries of the past—and stay alive long enough to solve the crimes of the present!
---
Do you believe in love after life?
Looking for a fresh start, Peyton Clark becomes the proud owner of a piece of New Orleans history: an Antebellum-era two-story house in the Garden District. It's going to take time and a fat wallet to restore the fixer-upper to its former glory, but after her recent divorce, Peyton could use the distraction.
It's not long before Peyton discovers she's moved into the haunted home of a flirtatious paranormal prankster. She's receiving kisses from unseen lips and caresses from a ghostly hand, and soon she begins to have vivid dreams, bringing her face-to-face with the incomparably handsome ghost of Drake Montague.
When Peyton grows closer to her general contractor, Ryan Kelly—who is as charming as he is alive—the chill in the air could only suggest Drake's jealousy from beyond the grave. But even though she's definitely attracted to and interested in Ryan, Peyton also can't get Drake out of her dreams, or her heart, as she begins to uncover the frightening truth behind his death a century ago…
---
It's 2015, and Patricia Cowan is very old. "Confused today," read the notes clipped to the end of her bed. She forgets things she should know-what year it is, major events in the lives of her children. But she remembers things that don't seem possible. She remembers marrying Mark and having four children. And she remembers not marrying Mark and raising three children with Bee instead. She remembers the bomb that killed President Kennedy in 1963, and she remembers Kennedy in 1964, declining to run again after the nuclear exchange that took out Miami and Kiev.
Her childhood, her years at Oxford during the Second World War-those were solid things. But after that, did she marry Mark or not? Did her friends all call her Trish, or Pat? Had she been a housewife who escaped a terrible marriage after her children were grown, or a successful travel writer with homes in Britain and Italy? And the moon outside her window: does it host a benign research station, or a command post bristling with nuclear missiles?
Two lives, two worlds, two versions of modern history; each with their loves and losses, their sorrows and triumphs. Jo Walton's My Real Children is the tale of both of Patricia Cowan's lives…and of how every life means the entire world.
---
"If you want hot, sexy, dangerous romance. . .this series is for you." –Paranormal Haven
Caleb Donovan was never meant to be a prophet. At heart he's a conqueror, his appetites far more carnal than spiritual. He's not inclined to repress his passions and surrender to fate. After all, that's what cost him Lily—three centuries ago. She married another, because it was ordained. Now that he's in the same benighted calling—and forced into proximity with her—all the old desires are roaring back to life. . .
After widowhood and centuries of celibacy, Lily is eager to explore the wild side of life, except now she's vulnerable to another forced relationship, with an enemy. But this time she's determined to choose her own path. And if hot, furious Caleb comes charging to the rescue, it might just change both their destinies. . .
Love is about to start conquering. . .
"Paranormal romance at its best!" —Cynthia Eden
"Hot and fast from beginning to end." —Kate Douglas on Fated
"Sizzling sex scenes and a memorable cast." —Publishers Weekly on Claimed
31,500 Words
---
Book One of Goddess Born
To love is forbidden. To trust is deadly.
Descended from the Celtic goddess Brigid, Selah Kilbrid is bound by immortal law to serve humankind. But as the last Goddess Born in the New World, she must conceal her power to heal or risk being charged as a witch. For eighteen years, Selah safely navigates the narrow gap between duty and self preservation — until the day a prominent minister uncovers her secret. Already tempted by her large estate, he soon covets her power and demands marriage in exchange for his silence.

Terrified, Selah flees to Philadelphia where she strikes a deal with an arrogant stranger. It doesn't matter that she suspects Henry Alan harbors his own dark secrets. Once he agrees to the scheme, Selah refuses to look back. But as unseen forces move against her, she's unsure which poses the greatest danger–a malignant shadow closing in from outside or the fire that threatens to consume her heart.
---
The vampire Roke is raw, sensual, always in control. Yet somehow he's allowed the unthinkable to happen: a nymph-like witch named Sally has used her magic to trick Roke into mating with her. The pair will remain bound for eternity unless Sally breaks the spell. The trouble is, she has no idea how. . .
Mating with Roke was an accident; at least that's what Sally keeps telling herself. She's on the hunt for her demon father, whose identity holds the key to releasing the spell. The search won't be easy with Roke shadowing Sally's every move. As they mate with a ferocity that leaves them both aching for more, Sally isn't sure if her world is more dangerous without Roke–or with him. . .
"In book after book, Ivy builds a fascinatingly complex, ever-evolving mythology where dynamic and sometimes stubborn characters collide–with epic results." —RT Book Reviews on Darkness Avenged
"Captivating, sexy, and with a sinful bite like rich dark chocolate." –Larissa Ione on Beyond the Darkness
---
When you dream, you visit the Maelstrom. Dream long enough and hard enough, and your dreams can break through into the living world.
So can your nightmares.
And who's there to catch the dreams and nightmares as they fall into reality?
Meet the Shadow Watch. Pray you never need them…
File Under: Urban Fantasy [ Lords of Misrule | Living the Dream | Breaking In | I Make These Look Good ]
---
Get swept away by the third thrilling Sisters of the Heart novel from #1 New York Times bestselling author Christine Feehan.
On the shores of Sea Haven, six women touched by great loss have come together in a sisterhood strengthened by the elements—a bond each will need as new love and danger enter their lives…
For as far back as she can remember, Airiana Ridell has always been aware of her extraordinary gift. She can intuit revealing and illuminating "patterns" in the air around her, an ability which led to her placement in a secret government training facility when she was a child. But everything changed after her mother was murdered…
Airiana fled the program, but she couldn't outrun the desperate members of a shadowy cabal who want her, who need her, who will kill to get her. Kidnapped and held aboard a ship bound for dangerous seas, her only chance for rescue is Maxim Prakenskii. He has his reasons for helping her, but he isn't about to reveal them to Airiana. Not yet. Not as the two are drawn together as moth to flame. Not when there are so many secrets yet untold that could shatter the quaint community of Sea Haven and all who reside there.
---
The dramatic conclusion to New York Times bestselling author Vicki Pettersson's critically acclaimed Celestial Blues series—an inventive blend of paranormal romance, noir mystery, and urban fantasy—involving a fallen angel and a flesh-and-blood rockabilly reporter.
After learning his wife survived the attack that killed him fifty years earlier, angel/PI Griffin Shaw is determined to find Evelyn Shaw, no matter the cost. Yet his obsession comes at a price. Grif has had to give up his burgeoning love for reporter Katherine "Kit" Craig, the woman who made life worth living again, and dedicate himself to finding one he no longer knows.
Yet when Grif is attacked again, it becomes clear that there are forces in both the mortal and heavenly realm who'd rather see him dead than unearth the well-buried secrets of his past. If he's to survive his second go-round on the Surface, Grif will have to convince Kit to reunite with him professionally, and help uncover decades of police corruption, risking both their lives . . . and testing the limits to what one angel is really willing to give for love.
---
Experience the incredible adventure and heart-stopping romance of the Iron Seas in this thrilling steampunk tale from
New York Times
bestselling author Meljean Brook.
The Kraken King, Part VI
The Kraken King and the Crumbling Walls
Reunited, Ariq and Zenobia must journey over the red wall and make a desperate appeal to the one woman with enough power to halt the marauders' plans—the Empress of Nippon.
But even the Kraken King cannot demand the attentions of an empress. Masked and quarantined, Ariq and Zenobia are forced to bide their time. Despite the fact that they are as physically close as two people can be, Zenobia is trying to keep the man she can't help but love at a distance, terrified she'll be hurt again. And all the while, the mysteries of the Living City grow around them…
Includes a bonus excerpt of Meljean Brook's Riveted.
More to come…Don't miss The Kraken King, Part VII
Praise for the novels of the Iron Seas:
"A stunning blend of steampunk setting and poignant romance."—Ilona Andrews, New York Times bestselling author
"Every glimpse of this alternate history leaves me fascinated and hungry for more."—All Things Urban Fantasy
"Meljean Brook has brilliantly defined the new genre of steampunk romance."—Jayne Ann Krentz, New York Times bestselling author
Meljean Brook lives in Oregon with her family. She is the author of the Guardian paranormal romance and Iron Seas steampunk series.
---
---
Sometimes I wrestle my demons. Sometimes we just snuggle.?Bumper Sticker
Most girls might think twice before getting engaged to someone like Reyes Farrow?but Charley Davidson is not most girls. She's a paranormal private eye and grim reaper-in-training who's known to be a bit of a hell-raiser, especially after a few shots of caffeine. Her beloved Reyes may be the only begotten son of evil, but he's dark and sultry and deeply sexy and everything Charley could hope for. Really. But when the FBI file on Reyes' childhood happens to land into her lap, she can't help herself: She opens it…and then the real fun begins. First, Charley finds a naked corpse riding shotgun in her car. Then, a man loses his soul in a card game. Throw in a Deaf boy who sees dead people, a woman running from mobsters, and a very suspicious Reyes, and things can't get any worse for Charley. Unless, of course, the Twelve Beasts of Hell are unleashed…
Sixth Grave on the Edge is the sixth Charley Davidson novel from bestselling author Darynda Jones
---
Experience the incredible adventure and heart-stopping romance of the Iron Seas in this thrilling steampunk tale from
New York Times
bestselling author Meljean Brook.
The Kraken King, Part V
The Kraken King and the Iron Heart
With their lives and the fate of an empire at stake, Ariq is forced to leave Zenobia behind. Held captive by their enemies, Zenobia can only pray that Ariq keeps his promise to come for her—until a terrible loss prods her to action.
Ariq has no intention of handing over the Skybreaker to the two men responsible for the marauders' attacks against Krakentown—but without a ransom to give them, Ariq must risk everything to rescue Zenobia and stop the swarming forces bent on destruction…
Includes a bonus excerpt of Meljean Brook's Riveted.
More to come…Don't miss The Kraken King, Part VI
Praise for the novels of the Iron Seas:
"A stunning blend of steampunk setting and poignant romance."—Ilona Andrews, New York Times bestselling author
"Every glimpse of this alternate history leaves me fascinated and hungry for more."—All Things Urban Fantasy
"Meljean Brook has brilliantly defined the new genre of steampunk romance."—Jayne Ann Krentz, New York Times bestselling author
Meljean Brook lives in Oregon with her family. She is the author of the Guardian paranormal romance and Iron Seas steampunk series.
---
THE FEEDING
In a post-apocalyptic wasteland, civilization no longer exists, and only the strongest survive. The few remaining humans must band together with supernatural beings to battle unspeakable evil-or all hope will be lost.
After accidentally starting the zombie apocalypse, Kimber Treat now lives with her vampire lover in a compound where humans and vampires live together peacefully. A gifted necromancer who can summon the dead, Kimber is beyond happy when she learns she's pregnant. But as her body changes, Kimber fears that her powers are being influenced by evil, a fact she must keep from everyone, including Duncan . . .
Duncan MacDonnough is preoccupied with his new role as leader of the local vampire conclave, but not so preoccupied that he doesn't notice that Kimber is acting strangely. She's grown distant, and Duncan is convinced she's hiding something. Duncan knows the key to stopping the apocalypse is Kimber's powers, but using them puts her life at risk. With the threat from the Zombie outbreak looming, will Kimber and Duncan learn to trust each other once more to save themselves, their unborn child, and the rest of the world?
Approx. 60,000 words.
---
Amanda Obermann. Code name Iris.
It's Testing Day. The day that comes without warning, the day when all juniors and seniors at The Peel Academy undergo a series of intense physical and psychological tests to see if they're ready to graduate and become government operatives. Amanda and her boyfriend Abe are top students, and they've just endured thirty-six hours of testing. But they're juniors and don't expect to graduate. That'll happen next year, when they plan to join the CIA—together.
But when the graduates are announced, the results are shocking. Amanda has been chosen—the first junior in decades. And she receives the opportunity of a lifetime: to join a secret government organization called the Annum Guard and travel through time to change the course of history. But in order to become the Eighth Guardian in this exclusive group, Amanda must say good-bye to everything—her name, her family, and even Abe—forever.
Who is really behind the Annum Guard? And can she trust them with her life?
---
A betrayal he couldn't forget . . .
For Nate Dean, love is a four-letter word. As part of a secret black-ops military unit, he and his brothers were genetically engineered by the government to be ruthless soldiers with an expiration date. They were loyal only to one another . . . until Nate laid eyes on the woman who stole his heart and blew his world apart. Now, years later, his family is still paying the price for his mistake. But as time runs out, there's only one person who can save his family: the very woman Nate swore he'd never trust again.
A love she couldn't deny . . .
The moment Audrey Madison spies Nate across a crowded ballroom, she can barely breathe. He's just as undeniably sexy as she remembers, yet there's an edge to him now that's as irresistible as it is dangerous. When he asks for her help, Audrey can't refuse. But she has secrets of her own–secrets that, if Nate ever discovers them, may cost them both their lives . . .
(90,000 words)
---
SOON TO BE A NBC TV SERIES!
From Charlaine Harris, the bestselling author who created Sookie Stackhouse and her world of Bon Temps, Louisiana, comes a darker locale—populated by more strangers than friends. But then, that's how the locals prefer it…
Welcome to Midnight, Texas, a town with many boarded-up windows and few full-time inhabitants, located at the crossing of Witch Light Road and Davy Road. It's a pretty standard dried-up western town.
There's a pawnshop (someone lives in the basement and is seen only at night). There's a diner (people who are just passing through tend not to linger). And there's new resident Manfred Bernardo, who thinks he's found the perfect place to work in private (and who has secrets of his own).
Stop at the one traffic light in town, and everything looks normal. Stay awhile, and learn the truth…
---
New York Times bestselling author Alyssa Day returns with the new book in her ?mind-blowing" (Dark Faerie Tales) League of the Black Swan series, where the stakes are high but the rewards are magical?and infinite?
Luke Oliver isn't an ordinary private eye; he's the Dark Wizard of Bordertown?the dimensional fold in Manhattan between the human, Fae, and demonic realms?and he keeps the peace when nobody else can. But he has fallen in love with the heiress to two thrones, and neither the Fae nor the demon royalty want him near their princess.
On her birthday, Rio Jones discovered that she's royalty on both sides of her bloodline and inherited the powerful magic of starlight. She's a bike messenger turned princess, and now she has sworn a year of service to the deadly League of the Black Swan in order to stay neutral between her two battling families.
When Rio inherits an unexpected treasure trove containing an impossibly rare and coveted dragon egg, and a former enemy comes back to life in a startling way, it will take every bit of Luke's strength and magic, and Rio's ingenuity, just to keep her alive. As they battle enemies?both strangers and family?Luke and Rio must learn to control the fires of passion raging between them, because a single moment of distraction might be their last.
---
"Absolutely perfect. One of the best books I've read in years. I definitely want more of Paige Tyler's shifters."-Kate Douglas, bestselling author of the Wolf Tales series
He's a High-Octane Special Ops Pro
When Special Forces Captain Landon Donovan is pulled from an op in Afghanistan, he is surprised to discover he's been hand-picked for a special assignment with the Department of Covert Operations (DCO), a secret division he's never heard of. Terrorists are kidnapping biologists and he and his partner have to stop them. But his new partner is a beautiful, sexy woman who looks like she couldn't hurt a fly-never mind take down a terrorist.
She's Not Your Average Covert Operative
Ivy Halliwell is no kitten. She's a feline shifter, and more dangerous than she looks. She's worked with a string of hotheaded military guys who've underestimated her special skills in the past. But when she's partnered with special agent Donovan, a man sexy enough to make any girl purr, things begin to heat up…
X-Ops Series
Her Perfect Mate (Book 1)
Her Lone Wolf (Book 2)
Her Secret Agent (novella)
Her Wild Hero (Book 3)
Her Fierce Warrior (Book 4)
Her Rogue Alpha (Book 5)
Her True Match (coming March 2017)
More praise for Her Perfect Mate:
"A wild, hot, and sexy ride. I loved it!"-Terry Spear, USA Today bestselling author of A SEAL in Wolf's Clothing
"Her Perfect Mate…is one hell of an adventure."-Night Owl Reviews, 5 Stars, Reviewer Top Pick!
---
Céline and Amelie Fawe can see into anyone's past and future simply by touching him. They have used their powers to secure sanctuary—and a fine apothecary's shop—in the village around Castle Sèone. But their continued safety has a price….
Far to the north, the men of an isolated silver mining community are turning into vicious "beasts" that slaughter anyone in sight. The mines belong to the noble family of Prince Anton—ruler of Castle Sèone and Céline and Amelie's patron—and Anton's tyrannical father has ordered his son to solve the mystery as a test of his leadership. He has no choice but to send the witches into the perilous north to use their abilities to discover the cause of the transformations. Given how much they owe the prince, the sisters have no choice but to go.
Together with the overprotective Lieutenant Jaromir, Célene and Amelie enter the dark world of a far-off mining camp tainted by fear, mistrust, and enslavement—and haunted by men turning into massive mad wolves without warning. Now the two must draw upon strength and cunning they never thought they possessed not only to solve the mystery, but to survive….
---
In modern America, two soldiers will fight their way through the magical legacies of Poe and Hawthorne to destroy an undying evil?if they don't kill each other first.
US Army Captain Dale Morton is a magician soldier?a "craftsman." After a black-ops mission gone wrong, Dale is cursed by a Persian sorcerer and haunted by his good and evil ancestors. Major Michael Endicott, a Puritan craftsman, finds gruesome evidence that the evil Mortons, formerly led by the twins Roderick and Madeline, have returned, and that Dale might be one of them.
Dale uncovers treason in the Pentagon's highest covert ranks. He hunts for his enemies before they can murder him and Scherie, a new friend who knows nothing of his magic.
Endicott pursues Dale, divided between his duty to capture a rogue soldier and his desire to protect Dale from his would-be assassins. They will discover that the demonic horrors that have corrupted American magic are not bound by family or even death itself.
In Tom Doyle's thrilling debut, American Craftsmen, Seal Team Six meets ancient magic–with the fate of the United States hanging in the balance . . .
The American Craft Trilogy
#1 American Craftsmen
#2 The Left-Hand Way
#3 War and Craft
---
With two kinds of magick at odds inside her and two gorgeous men vying for her attention, Tammy Jo Trask is used to being pulled in opposite directions. But in the latest Southern Witch novel she'll have to make some serious decisions—like how she intends to stay alive.
 
Tammy Jo's romance with the wizard Bryn Lyons is on hold while her ex-husband is in town trying to remind her of the good old days. Choosing between them isn't easy, and it doesn't help that a skeletal creature is spying on her, a faery knight is hunting her, and she just made friends with Evangeline Rhodes—a rich witch who thinks her own family is trying to kill her.
 
When Evangeline disappears under suspicious circumstances, Tammy Jo is determined to find out what happened. As she uncovers a secret more dangerous—and personal—than she could have imagined, she also discovers that, in both love and magic, you can't stay neutral forever.
 
---
Imagine a city divided…a city readying itself for a war. The vampire Blood and the shape-shifting Beast Kind seek to seize control now that the treaty is broken. Only the humans stand in their way…but they stand without their Fae allies…and they desperately need help….
I chose to stay with the humans when the Fae withdrew from the City. I am a healer, and they need me. I know the odds are against them. I know they need reinforcements. But I never expected them to turn and seek aid from the depths of my past. Asharic is a powerful Fae, exiled by the Veiled Queen thirty years ago. Leaving me behind. But now the queen is dead and the throne is vacant, and Ash is returning to the City—my City—with his mercenary army.
It would be false to deny that there is still a spark between us, but I will not be taken in again. And I'm not the only one disturbed by his return. A Blood lord is poised to conquer the Half-Light City, and other enemies new and old are gathering to eliminate the threat Ash poses. To save the City, we will have to join forces. And pray we're not the ones who burn…
---
Experience the incredible adventure and heart-stopping romance of the Iron Seas in this thrilling steampunk tale from
New York Times
bestselling author Meljean Brook.
The Kraken King, Part IV
The Kraken King and the Inevitable Abduction
The Kraken King has declared that Zenobia Fox is under his protection—and with her identity revealed, she needs that protection more than ever. But it comes with a price when Ariq demands that Zenobia reveal her secrets in return.
Ariq wants nothing more than for Zenobia to trust him, and he knows exactly which sensual tricks will breach her defenses. But although she urgently desires the powerful governor, Zenobia isn't a woman who will be easily won with a few passionate kisses.
When his ambush goes awry, Ariq discovers just how deeply he can hurt her—but the real danger to Zenobia is one that he never expected…
Includes a bonus excerpt of Meljean Brook's Heart of Steel.
More to come…Don't miss The Kraken King, Part V
Praise for the novels of the Iron Seas:
"A stunning blend of steampunk setting and poignant romance."—Ilona Andrews, New York Times bestselling author
"Every glimpse of this alternate history leaves me fascinated and hungry for more."—All Things Urban Fantasy
"Meljean Brook has brilliantly defined the new genre of steampunk romance."—Jayne Ann Krentz, New York Times bestselling author
Meljean Brook lives in Oregon with her family. She is the author of the Guardian paranormal romance and Iron Seas steampunk series.
---
Rose Marshall died in 1952 in Buckley Township, Michigan, run off the road by a man named Bobby Cross—a man who had sold his soul to live forever, and intended to use her death to pay the price of his immortality. Trouble was, he didn't ask Rose what she thought of the idea.
It's been more than sixty years since that night, and she's still sixteen, and she's still running.
They have names for her all over the country: the Girl in the Diner. The Phantom Prom Date. The Girl in the Green Silk Gown. Mostly she just goes by "Rose," a hitchhiking ghost girl with her thumb out and her eyes fixed on the horizon, trying to outrace a man who never sleeps, never stops, and never gives up on the idea of claiming what's his. She's the angel of the overpass, she's the darling of the truck stops, and she's going to figure out a way to win her freedom. After all, it's not like it can kill her.
You can't kill what's already dead.
---
The highly anticipated complete novel of
The Professional
–the first installment in #1
New York Times
bestselling author Kresley Cole's scorching Game Maker series, an erotica collection that has readers asking:
How hot is too hot?
Meet the Professional.
Mafiya enforcer Aleksandr "The Siberian" Sevastyan's loyalty to his boss is unwavering, until he meets the boss's long-lost daughter, a curvy, tantalizing redhead who haunts his mind and heats his blood like no other. Ordered to protect her, Aleksandr will do anything to possess her as well–on his own wicked terms.
He makes the rules.
Grad student Natalie Porter has barely recovered from her first encounter with the dark and breathtaking Siberian when he whisks her away to Russia, thrusting her into a world of extreme wealth and wanton pleasures. Every day under his protection she falls deeper under his masterful spell.
In the game of obsession, two players are better than one.
Yet all is not as it seems. To remove Natalie from an enemy's reach, Aleksandr spirits her into hiding. From an opulent palace in Russia to the decadent playgrounds of the mega-rich in Paris, the two lovers tempt each other's boundaries to discover whether their darkest–and most forbidden–fantasies really can come true….
---
Sci-fi action meets steamy paranormal romance in Gini Koch's Alien novels, as Katherine "Kitty" Katt faces off against aliens, conspiracies, and deadly secrets. • "Futuristic high-jinks and gripping adventure." —RT Reviews
Despite not having run for office, nor wanting to remain in office, Representative Jeff Martini is being wooed as the vice presidential running mate for a charismatic senator who seems likely to win the campaign. While the Diplomatic Corps has to deal with the pressures of a political campaign sure to uncover secrets they don't want shared with the world, Ambassador Kitty Katt-Martini has other worries—handling the reemergence of her most potent nemesis, thought dead and buried.
---
Most cops get to deal with living criminals, but Agent Kirsten Wren is not most cops. A gifted psionic with a troubled past, Kirsten possesses a rare combination of abilities that give her a powerful weapon against spirits. In 2418, rampant violence and corporate warfare have left no shortage of angry wraiths in West City. Most exist as little more than fleeting shadows and eerie whispers in the darkness. Kirsten is shunned by a society that does not understand psionics, feared by those who know what she can do, and alone in a city of millions. Every so often, when a wraith gathers enough strength to become a threat to the living, these same people rely on her to stop it. Unexplained killings by human-like androids known as dolls leave the Division One police baffled, causing them to punt the case to Division Zero. Kirsten, along with her partner Dorian, wind up in the crosshairs of corporate assassins as they attempt to find out who – or what – is behind the random murders before more people die. She tries to hold on to the belief that no one is beyond redemption as she pursues a killer desperate to claim at least one more innocent soul – that might just be hers.
---
Encore, Please
Giselle Swenov is a radiant opera star whose beauty is second only to her voice. That is, until a jealous enchantress strips away her talent and looks, transforms her into a mute and haggard old woman, and forces her to leave the man of her dreams at the altar on their wedding day. Now there's only one person able to reverse the spell: Giselle's warlock ex-fiancé, Lucian Ivanu.
But three years have passed, and the ever-dashing Lucian seems to have moved on?he's inherited a vast fortune, forsaken his scandalous powers, and is even set to marry again. Will he recognize his former flame when she shows up at his engagement party and begs for help? Can she recover the powerful magic ring needed to break the curse before it's too late? Giselle's plight has a darker twist as she discovers just how far the enchantress's grasp reaches. . .
Praise for Beauty and the Wolf
"Dynamic and sensual, paranormal readers will gobble up this sexy read." —Donna Grant, New York Times bestselling author of Midnight's Warrior
"Beauty and the Wolf is a deliciously dark retelling of the classic tale that will make you fall in love all over again." —Erin Quinn, author of The Five Deaths of Roxanne Love
18,000 Words
---
"
Butcher is the dean of contemporary urban fantasy."—Booklist
Harry Dresden, Chicago's only professional wizard, is about to have a very bad day…
Because as Winter Knight to the Queen of Air and Darkness, Harry never knows what the scheming Mab might want him to do. Usually, it's something awful.
. 
He doesn't know the half of it…
Mab has just traded Harry's skills to pay off one of her debts. And now he must help a group of supernatural villains—led by one of Harry's most dreaded and despised enemies, Nicodemus Archleone—to break into the highest-security vault in town, so that they can then access the highest-security vault in the Nevernever. 
It's a smash and grab job to recover the literal Holy Grail from the vaults of the greatest treasure hoard in the supernatural world—which belongs to the one and only Hades, Lord of the freaking Underworld and generally unpleasant character. Worse, Dresden suspects that there is another game afoot that no one is talking about. And he's dead certain that Nicodemus has no intention of allowing any of his crew to survive the experience. Especially Harry.
Dresden's always been tricky, but he's going to have to up his backstabbing game to survive this mess—assuming his own allies don't end up killing him before his enemies get the chance…
 
36 YA Titles Releasing in May
---
It's 2127, and the future is at stake . . .
Abdi Taalib thought he was moving to Australia for a music scholarship. But after meeting the beautiful and brazen Tegan Oglietti, his world was turned upside down. Tegan's no ordinary girl – she died in 2027, only to be frozen and brought back to life in Abdi's time, 100 years later.
Now, all they want is for things to return to normal (or as normal as they can be), but the government has other ideas. Especially since the two just spilled the secrets behind Australia's cryonics project to the world. On the run, Abdi and Tegan have no idea who they can trust – and, when they uncover startling new details about the program, they realize that thousands of lives may be in their hands.
Karen Healey offers a suspenseful, page-turning companion to When We Wake that will keep readers on the edge of their seats and make them call into question their own ideas about morality — and mortality, too.
---
Nobody hides forever.
Ever since Remy O'Malley discovered her dual identity as a Healer and a Protector, she's kept alive by staying one step ahead of both sides in this centuries-old war. Now someone's trying to draw her out of hiding, using her kidnapped father as bait.
To save him, Remy will need every friend she's got. But as new alliances form, old bonds fray. Her boyfriend Asher is losing his powers, becoming more mortal every time she touches him. Meanwhile, Remy finds herself growing closer to Asher's brother Gabe, even as a family tragedy drives her sister Lucy farther away.
On a rescue mission to London, Remy decides she's tired of being the hunted. It's time to end this war once and for all, as Protectors and Healers alike hurtle towards a final, violent confrontation that not everyone will survive.
Praise for Corrine Jackson's Touched
"A taut page-turner. . .Teens will thrill to the romantic tension of an attraction so destructive the couple can barely touch." –VOYA
"The characters are so realistic; you can't help but imagine yourself as one of them. Thrilling and chilling!" —RT Book Reviews, 4 Stars
---
The hunter becomes the hunted. . . .
 
West Grayer is done killing. She defeated her Alternate, a twin raised by another family, and proved she's worthy of a future. She's ready to move on with her life.
 
The Board has other plans. They want her to kill one last time, and offer her a deal worth killing for. But when West recognizes her target as a ghost from her past, she realizes she's in over her head. The Board is lying, and West will have to uncover the truth of the past to secure her future.
 
How far will the Board go to keep their secrets safe? And how far will West go to save those she loves? With nonstop action and surprising twists, Elsie Chapman's intoxicating sequel to Dualed reveals everything.
 
Praise for Dualed:
 
"The kind of book Katniss Everdeen and Jason Bourne would devour." —Andrew Fukuda, author of the Hunt series
 
"Full of unexpected turns. . . . Fans of the Divergent trilogy will want to read this imaginative tale." —VOYA
 
"A fast ride from first to final pages, Dualedcombines action and heart." —Mindy McGinnis, author of Not a Drop to Drink
 
"Romance and action fans alike will love it." —Elana Johnson, author of the Possession series
 
"Stylish, frenetic, and violent . . . the textual equivalent of a Quentin Tarantino movie." —Publishers Weekly
 
"A double dose of intensity and danger in this riveting tale of survival, heartache, and love." —Kasie West, author of Pivot Point
 
"A fast-paced, wild ride of a book. This thought-provoking survival-of-the-fittest story will leave you breathless for more." —Ellen Oh, author of Prophecy
 
"Clever suspense—here, stalking is a two-way street." —Kirkus Reviews
---
The isolated town of Beldon, Wisconsin, is shocked when a high school freshman's body is found in Lake Algonquin. Just like everyone in the community, sixteen-year-old Daniel Byers believes that Emily Jackson's death was accidental. But at her funeral, when he has a terrifying vision of her, his world begins to rip apart at the seams.
Convinced that Emily's appearance was more than just a mere hallucination, Daniel begins to look carefully into her death, even as he increasingly loses the ability to distinguish fantasy from reality.
What's real? What's not? Where does reality end and madness begin?
As Daniel struggles to find the truth, his world begins to crumble around him as he slips further and further into his own private blurred reality.
Full of mind-bending twists and turns, Blur launches a new trilogy of young adult thrillers from Steven James, a master of suspense.
---
Twelve-year-old Circa Monroe has a knack for restoring old photographs. It's a skill she learned from her dad, who loves old pictures and putting fun digital twists on them. His altered "Shopt" photos look so real that they could fool nearly anybody, and Circa treasures the fun stories he makes up to explain each creation.

One day, her father receives a strange phone call requesting an urgent delivery, and he heads out into a storm. The unimaginable happens: a tornado, then a terrible accident, and Circa never sees her dad again. Just as Circa and her mom begin to pick up the pieces, a mysterious boy shows up on their doorstep, a boy called Miles who remembers nothing about his past. The only thing he has with him is the photograph that Circa's dad intended to deliver on the day he died.

As Circa tries to help Miles recover his identity, she begins to notice something strange about the photos she and her father retouched-the digital flourishes added to the old photos seem to exist in real life. The mysteries of the Shopt photos and Miles's past are intertwined, and in order to solve both, Circa will have to figure out what's real and what's an illusion.

With stunning prose, captivating photographs, and a hint of magic, Circa Now is a gripping story full of hope and heart.
Praise for Circa Now
"a moving exploration of grief and an honest depiction of friends and family facing the hardest of times. Examples of appear throughout the novel, with narrative captions that give the story a slight Miss Peregrine meets Harris Burdick atmosphere and add to its sense of mystery and possibility." Publishers Weekly

"Just a tinge of fantasy pervades this captivating tale of grief and acceptance and of the power of imagination." Kirkus Reviews

"Turner's story is an intricate weave of grief and healing, friendship, trauma, and wishful desire; gentle quirkiness and light humor soften the dire issues [Circa Now] has an intelligent, compassionate originality that gleams throughout." The Horn Book

"the tenderness, imagination and hope underpinning the story, as well as the ultimate message of finding good in the bad, will have readers turning the pages to see how Circa might shape her present even if she can't change the past." BCCB


---
1897 London, a final showdown is about to begin  
London's underworld is no place for a young woman, even one who is strong, smart and part-automaton like Mila. But when master criminal Jack Dandy inadvertently breaks her heart, she takes off, determined to find an independent life, one entirely her own. Her search takes her to the spangled shadows of the West End's most dazzling circus. 
Meanwhile, taken captive in the Aether, Griffin King is trapped in an inescapable prison, and at the mercy of his archenemy, The Machinist. If he breaks under the hellish torment, The Machinist will claim his powers and control of the Aether itself, and no one in either world will be safe—especially not Finley Jayne and her misfit band of friends.  
Finley plunges headlong into the Aether the only way she knows how, by temporarily dying. But she cannot parry The Machinist's maneuvers for long. To defeat him for good, Griffin will have to confront his greatest fear and finally come face-to-face with the destructive power he wields.
1897 London, a final showdown is about to begin  
London's underworld is no place for a young woman, even one who is strong, smart and part-automaton like Mila. But when master criminal Jack Dandy inadvertently breaks her heart, she takes off, determined to find an independent life, one entirely her own. Her search takes her to the spangled shadows of the West End's most dazzling circus. 
Meanwhile, taken captive in the Aether, Griffin King is trapped in an inescapable prison, and at the mercy of his archenemy, The Machinist. If he breaks under the hellish torment, The Machinist will claim his powers and control of the Aether itself, and no one in either world will be safe—especially not Finley Jayne and her misfit band of friends.  
Finley plunges headlong into the Aether the only way she knows how, by temporarily dying. But she cannot parry The Machinist's maneuvers for long. To defeat him for good, Griffin will have to confront his greatest fear and finally come face-to-face with the destructive power he wields.
1897 London, a final showdown is about to begin  
London's underworld is no place for a young woman, even one who is strong, smart and part-automaton like Mila. But when master criminal Jack Dandy inadvertently breaks her heart, she takes off, determined to find an independent life, one entirely her own. Her search takes her to the spangled shadows of the West End's most dazzling circus. 
Meanwhile, taken captive in the Aether, Griffin King is trapped in an inescapable prison, and at the mercy of his archenemy, The Machinist. If he breaks under the hellish torment, The Machinist will claim his powers and control of the Aether itself, and no one in either world will be safe—especially not Finley Jayne and her misfit band of friends.  
Finley plunges headlong into the Aether the only way she knows how, by temporarily dying. But she cannot parry The Machinist's maneuvers for long. To defeat him for good, Griffin will have to confront his greatest fear and finally come face-to-face with the destructive power he wields.
---
Since Lucifer claimed victory at Armageddon, demons, angels, and humans have coexisted in uneasy harmony. Those with waning magic are trained to maintain peace and order. But hostilities are never far from erupting…
After years of denying her abilities, Noon Onyx, the first woman in history to wield waning magic, has embraced her power. She's won the right to compete in the prestigious Laurel Crown Race–an event that will not only earn her the respect of her peers but also, if she wins, the right to control her future.
                          
However, Noon's task is nearly impossible: retrieve the White Heart of Justice, a mythical sword that disappeared hundreds of years ago. The sword is rumored to be hidden in a dangerous region of Halja that she is unlikely to return from. But Noon's life isn't the only thing hanging in the balance. The sword holds an awesome power that, in the wrong hands, could reboot the apocalypse–and Noon is the only one who can prevent Armageddon from starting again…
---
Paige Kelly is used to weird—in fact, she probably corners the market on weird, considering that her best friend, Dottie, has been dead since the 1950s. But when a fire demon attacks Paige in detention, she has to admit that things have gotten out of her league. Luckily, the cute new boy in school, Logan Bradley, is a practiced demonslayer—and he isn't fazed by Paige's propensity to chat with the dead. Suddenly, Paige is smack in the middle of a centuries-old battle between warlocks and demons, learning to fight with a magic sword so that she can defend herself. And if she makes one wrong move, she'll be pulled into the Dark World, an alternate version of our world that's overrun by demons—and she might never make it home.
---
Shadowhunters and demons square off for the final showdown in the spellbinding, seductive conclusion to the #1 New York Times bestselling Mortal Instruments series.

Darkness has descended on the Shadowhunter world. Chaos and destruction overwhelm the Nephilim as Clary, Jace, Simon, and their friends band together to fight the greatest evil they have ever faced: Clary's own brother. Sebastian Morgenstern is on the move, systematically turning Shadowhunter against Shadowhunter. Bearing the Infernal Cup, he transforms Shadowhunters into creatures of nightmare, tearing apart families and lovers as the ranks of his Endarkened army swell. Nothing in this world can defeat Sebastian—but if they journey to the realm of demons, they just might have a chance…

Lives will be lost, love sacrificed, and the whole world will change. Who will survive the explosive sixth and final installment of the Mortal Instruments series?
---
Enter Shadow Falls: After Dark and meet a vampire named Della, who's about to discover what her own story is meant to be. . . .Della had the perfect life—the family, a boyfriend, and a bright future—until she was turned, and abandoned by everyone she loves. She takes refuge at Shadow Falls, a camp for teens with paranormal powers. It's where she and her best friends, Kylie and Miranda, heal their heartbreak with laughter, and where Della is training to be a paranormal investigator—and she refuses to be distracted. That means there's no time for romance with Steve, a gorgeous shapeshifter whose kisses melt her heart.?? When a new vampire named Chase shows up at camp, Della's world is thrown into even more chaos. Arrogant and annoyingly sexy, Chase is a mystery . . . and the only mystery Della likes is one she can solve. She can't solve Chase, at least not while she's dealing with ghostly hauntings, vampire gangs and a web of family secrets. Can she prove herself as an investigator and keep her life—and her heart—intact? From bestselling author C. C. Hunter comes Reborn, the first book in a new series set once more in the world of Shadow Falls.
---
For more than four hundred years, the Curse Keepers guarded the barrier between the human and spirit realms. All that changed the day Ellie Lancaster met Collin Dailey. Prophecy demanded they defend the world from evil…even as it ignited a passion that threatened to consume them both.
Now Ellie faces a frightening new life, abandoned by the man she loves and tormented by malevolent spirits unleashing their vengeance upon the earth. Her only shot at protecting humanity—and herself—from the demon scourge is to claim the mark of the god Ahone as her own. Finding it means trusting Dr. David Preston, a handsome professor of Native American studies whose skepticism is surpassed only by his attraction to Ellie. Together they must finish what the Curse Keepers began, defying the forces of darkness to face hell on earth—and unlock the truth of Ellie's destiny.
---
Brilliantly riveting. * Thought-provoking and stirring. **  
Award-winning author Sarah Beth Durst has been praised for her captivating novels that merge the darkly imagined with very real themes of self-discovery and destiny. In The Lost, we'll discover just what it means to lose one's way…. 
It was only meant to be a brief detour. But then Lauren finds herself trapped in a town called Lost on the edge of a desert, filled with things abandoned, broken and thrown away. And when she tries to escape, impassible dust storms and something unexplainable lead her back to Lost again and again. The residents she meets there tell her she's going to have to figure out just what she's missing—and what she's running from—before she can leave. So now Lauren's on a new search for a purpose and a destiny. And maybe, just maybe, she'll be found…. 
Against the backdrop of this desolate and mystical town, Sarah Beth Durst writes an arresting, fantastical novel of one woman's impossible journey…and her quest to find her fate. 
*Booklist, starred review, for Vessel 
**Kirkus Reviews, starred review, for Vessel 
---
Carbon County, Wyoming is like a current running through Daphne's heart.
When life gets too tough to bear in Detroit, Daphne flees to her Uncle Floyd's home, where she believes she'll find solace in the silent hills of her childhood summers. But Daphne's Greyhound bus pulls over in downtown Carbon County and it's not silence that welcomes her. It's the sound of trumpets.
Daphne's desire to start again in simple country comfort is instantly dashed as the townsfolk declare that the End Times are here. And incredible occurrences soon support their belief. Daphne does all she can to keep her head down and ignore the signs. She works a job at the local oil rig, helps around the house, hangs out with her pregnant cousin Janie and gets to know Owen, a mysterious motocross racer and fellow roustabout at the rig. But soon a startling discovery shatters her resolve and calls into question all her doubts and fears.
               
Daphne landed in Carbon County for a reason. She only has to read the signs—and believe.
---
From the world of Beautiful Creatures--the instant
New York Times
bestselling tale of love and magic.
Ridley Duchannes is nobody's heroine. She's a Dark Caster, a Siren. She can make you do things. Anything. You can't trust her, or yourself when she's around. And she'll be the first to tell you to stay away–especially if you're going to do something as stupid as fall in love with her.
Lucky for Ridley, her wannabe rocker boyfriend, Wesley "Link" Lincoln, never listens to anyone. Link doesn't care if Rid's no good for him, and he takes her along when he leaves small-town Gatlin to follow his rock-star dream. He teams up with a ragtag group of Dark Casters, and when the band scores a gig at a hot Underground club, it looks like all of Link's dreams are about to come true.
But New York City is a dangerous place for both Casters and Mortals, and soon Ridley realizes that Link's bandmates are keeping secrets. With bad-boy club owner Lennox Gates on her heels, Rid is determined to find out the truth. What she discovers is worse than she could have imagined: Link has a price on his head that no Caster or Mortal can ever pay. With their lives on the line, what's a Siren to do?
Kami Garcia and Margaret Stohl, the #1 New York Times bestselling coauthors of the Beautiful Creatures novels, are back to cast another magical spell. Their signature blend of mystery, suspense, and romance, with a healthy dose of wit and danger, will pull fans in and leave them begging for more.
---
This suspenseful, heart-wrenching follow-up to Debra Driza's MILA 2.0 will leave readers racing to turn the last page.
Mila is back on the run—this time with potential boyfriend Hunter by her side. As they search for a man who might know more about her mysterious past, Mila must rely on her android abilities to protect them from the people who want her dead. But embracing her identity as a machine leads her to question the state of her humanity, as well as Hunter's true intentions.
Fans of books filled with mystery and intrigue, like The Bourne Identity and I Am Number Four, will find everything they're looking for in this exciting series, including several unexpected surprises.
---
From the author of Parallel comes a high-stakes romantic puzzler set in a near-future where everyone's life is seamlessly orchestrated by personal electronic devices. Imaginative and thrilling, this fast-paced story with two starred reviews is not to be missed.
Fast-forward to a time when Apple and Google have been replaced by Gnosis, a monolith corporation that has developed the most life-changing technology to ever hit the market: Lux, an app that flawlessly optimizes decision-making for the best personal results. Just like everyone else, sixteen-year-old Rory Vaughn knows the key to a happy, healthy life is to follow what Lux recommends. When she's accepted to the elite boarding school Theden Academy, her future happiness seems all the more assured. But once on campus, something feels wrong beneath the polished surface of her prestigious dream school. Then she meets North, a handsome townie who doesn't use Lux, and begins to fall for him and his outsider way of life. Soon, Rory is going against Lux's recommendations, listening instead to the inner voice that everyone has been taught to ignore—a choice that leads her to uncover a truth neither she nor the world ever saw coming.
---
Seven kids, Thor's hammer, and a whole lot of Valkyries are the only things standing against the end of the world.
When thirteen-year-olds Matt Thorsen and Fen and Laurie Brekke, modern-day descendants of Thor and Loki, discovered they were fated to take the places of the Norse gods in an epic battle against the apocalypse, they thought they knew how things would play out. Gather the descendants standing in for the gods, defeat a giant serpent, and save the world. No problem, right?
But the descendants' journey grinds to a halt when their friend and descendant Baldwin is poisoned and killed and Matt, Fen, and Laurie must travel to the Underworld in the hopes of saving him. That's only their first stop on their journey to reunite the challengers, find Thor's hammer, and save humanity–a journey filled with enough tooth-and-nail battles and colossal monsters to make Matt and his friends a legend in their own right.
Perfect for fans of ancient myths and filled with young heroes, monstrous beasts, and godly enemies, this fast-paced adventure is impossible to put down.
---
The gut-wrenching third book in the highly praised Dust Lands trilogy, which MTV's Hollywood Crush blog called "better than The Hunger Games."

Saba is ready to seize her destiny and defeat DeMalo and the Tonton…until she meets him and he confounds all her expectations with his seductive vision of a healed earth, a New Eden. DeMalo wants Saba to join him, in life and work, to create and build a healthy, stable, sustainable world…for the chosen few.

Jack's choice is clear: to fight DeMalo and try to stop New Eden. Still uncertain, her connection with DeMalo a secret, Saba commits herself to the fight. Joined by her brother, Lugh, anxious for the land in New Eden, Saba leads an inexperienced guerilla band against the powerfully charismatic DeMalo, in command of his settlers and the Tonton militia. What chance do they have? Saba must act. And be willing to pay the price.

Raging Star is the stunningly beautiful conclusion to the Dust Lands Trilogy, which has been called "better than The Hunger Games" by MTV's Hollywood Crush.
---
A twisty story about love, loss, and lies, this contemporary oceanside adventure is tinged with a touch of dark magic as it follows seventeen-year-old Wendy Darling on a search for her missing surfer brothers. Wendy's journey leads her to a mysterious hidden cove inhabited by a tribe of young renegade surfers, most of them runaways like her brothers. Wendy is instantly drawn to the cove's charismatic leader, Pete, but her search also points her toward his nemesis, the drug-dealing Jas. Enigmatic, dangerous, and handsome, Jas pulls Wendy in even as she's falling hard for Pete. A radical reinvention of J. M. Barrie's classic tale, Second Star is an irresistible summer romance about two young men who have yet to grow up?and the troubled beauty trapped between them.
---
Jenna Samuels and her guardian angel brother battle heavenly head-honchos and earthbound bullies in this hilarious, Texas-set follow up to The Sweet Dead Life. 
It's been almost a year since Jenna Samuel's stoner brother, Casey, bit the dust and returned as her guardian angel. A year since Casey and his "angel boss," Amber Velasco, saved Jenna's life and helped her foil the bad guys—more or less. A year in which Jenna has solved the true mystery of the universe: how to get one Ryan Sloboda to ask her out.
 
Jenna's feeling mighty cheery about life and love. But Casey, whose doomed relationship with Lanie Phelps (who has no idea her boyfriend is, well, dead) isn't doing much to distract him, has his own big question: Why is he still hanging around?
 
Bo Shivers, a heavenly head honcho Jenna and Casey didn't even know existed, might have the answer.  Bo knows something big is coming. Something that might just change everything for Jenna Samuels, who once again finds herself up to her non-winged shoulders in heavenly secrets of global proportions—just as she's finally found the perfect Homecoming Dance dress.
---
The first book in an urban fantasy series about loyalty, power, and the rules of survival.
Vampires are the only guardians Vance Ehecatl has ever known since he was abandoned by his shapeshifter family. He is grateful to them for generously providing for all of his needs and for offering him a home in the powerful empire of Midnight. But when an act of violence forces Vance from his sheltered life, he's startled to meet Malachi Obsidian, a fellow shapeshifter with conflicting ideas about Midnight and its leader, Mistress Jeshickah. 
Malachi claims Vance is a bloodwitch, who Jeshickah and her trainers, Jaguar and Taro, are trying to control. Vance doesn't know anything about the rare and destructive magic Malachi says he possesses, and he can't believe Jeshickah would use it to hurt others. But when his friends begin falling ill, Vance starts to realize his perfect world may not be as flawless as it seems. Now Vance must decide who to trust—the vampires he's always relied upon, or the shapeshifters who despise them.
Praise for Bloodwitch, Book 1 in the Maeve'ra trilogy: 
"Edgy world building, with cultures and societies based loosely on real history, is compelling. This book is highly recommended for Atwater-Rhodes fans and urban fantasy or alternate reality readers." —VOYA
"A satisfying read." —SLJ 
"Plenty of fun ahead for the author's many fans." —Kirkus 
 
"Atwater-Rhodes made a splash with her first novel, In the Forests of the Night (1999). Since then she has continued writing lush fantasies of fully realized, well conceived worlds, and the first volume in the new Maeve'ra series is no exception." —Booklist 
---
For readers of Lauren Kate's Fallen series comes the sequel to
The Beautiful and the Cursed
,
The Lovely and the Lost
finds the Waverly sisters in mortal danger and able to trust no one.
   Ingrid and Gabby Waverly moved to France expecting a quiet reprieve from London gossip, but the truth they face in their new home has a sharper–and deadlier–sting.
   Paris is plagued by an underworld of demons and gargoyles who all seem to want something from the Waverly girls. Saving Ingrid's twin, Grayson, from the fallen angel Axia nearly killed them. And they're still being hunted–only this time, demons aren't their only predators.
   Ingrid's blood is special: it bestows the power to command gargoyles. It's an ability no other human has, and in the wrong hands, it could be used to send her cursed guardian, Luc, and his fellow Dispossessed to extinction. There are those who will do anything to get Ingrid's blood–and they see no value in human life.
   The Alliance has vowed to protect the Waverlys, and a new gargoyle has been assigned to guard their abbey home alongside Luc. But no one can watch over Ingrid, Gabby, and Grayson all the time–which means the three must learn to fight for themselves.
   Because darkness follows the Waverlys. And sometimes darkness comes in the form you trust the most.
Praise for the Dispossessed Trilogy:
"A deliciously satisfying mix of historical fiction, mystery, and supernatural romance."—The Bulletin
"Morgan combines fantasy with gothic romance in this well-crafted standout."—Booklist
"Forbidden romance and hot kissing abound."—Kirkus Reviews
"Morgan keeps the plot moving with constant action…dark adventure and romance."—School Library Journal

"Morgan's fluid descriptions, inventive otherworldly elements, and characters with convincing motivations result in an immersive first installment."—Publishers Weekly
---
The sequel to the action-packed Reboot is a can't-miss thrill ride, perfect for fans of James Patterson and Marie Lu.
After coming back from death as Reboots and being trained by HARC as soldiers, Wren and Callum have finally escaped north, where they hope to find a life of freedom. But when they arrive at the Reboot reservation, it isn't what they expected. Under the rule of a bloodthirsty leader, Micah, the Reboots are about to wage an all-out war on the humans. Although Wren's instincts are telling her to set off into the wilderness and leave the battle far behind, Callum is unwilling to let his human family be murdered. When Micah commits the ultimate betrayal, the choice is made for them. But Micah has also made a fatal mistake—he's underestimated Wren and Callum.
The explosive finale to the Reboot duology is full of riveting action and steamy love scenes as Wren and Callum become rebels against their own kind.
---
Emma, who is half human and half Syrena, and her Syrena love Galen, need time together. Alone. Away from the kingdoms of Poseidon and Triton. Emma's grandfather, the Poseidon king, suggests the two visit a small town called Neptune.
Neptune is home to both Syrena and Half Breeds alike. But Emma and Galen didn't sign up to be peacemakers between the ocean and land-dwelling, freshwater Syrena. They didn't bargain for meeting a charming Half Breed named Reed, who can barely disguise his feelings for Emma. And they especially didn't expect to find themselves in the middle of a power struggle that threatens not only their love, but their ocean kingdoms.
In this stunning conclusion to her bestselling Syrena Legacy, Anna Banks thrills fans with more action and romance than ever.
SPECIAL OFFER: PREORDER OF NEPTUNE AND SEND YOUR PROOF OF PURCHASE TO [email protected] TO RECEIVE FREE EXCLUSIVE BONUS CONTENT!
---
As the only heir to the throne, Marni should have been surrounded by wealth and privilege, not living in exile—but now the time has come when she must choose between claiming her birthright as princess of a realm whose king wants her dead, and life with the father she has never known: a wild dragon who is sending his magical woods to capture her.
Fans of Bitterblue and Seraphina will be captured by a Creature of Moonlight, with its richly layered storytelling and the powerful choices its strong heroine must make.
---
Deep in the ocean, in a world not so different from our own, live the merpeople. Their communities are spread throughout the oceans, seas, and freshwaters all over the globe.

When Serafina, a mermaid of the Mediterranean Sea, awakens on the morning of her betrothal, her biggest worry should be winning the love of handsome Prince Mahdi. And yet Sera finds herself haunted by strange dreams that foretell the return of an ancient evil. Her dark premonitions are confirmed when an assassin's arrow poisons Sera's mother. Now, Serafina must embark on a quest to find the assassin's master and prevent a war between the Mer nations. Led only by her shadowy dreams, Sera searches for five other mermaid heroines who are scattered across the six seas. Together, they will form an unbreakable bond of sisterhood and uncover a conspiracy that threatens their world's very existence.
---
When Deanna's missing friend Hyde turns up at his father's funeral to claim his corporate empire and inheritance, she is swept into his glittering world of paparazzi and wealth.
But re-kindling her friendship and the dizzying new emotions along for the ride are the least of her concerns. Because Deanna has a secret – and somebody knows. Someone who is out to get Hyde. And if she doesn't play along, and help the enemy destroy him…she will be sold to the highest bidder in the black market for human swans.
Now Deanna is struggling to break free from the gilded cage that would trap her forever…
Feather Bound is a dark debut reminiscent of Gabriel García Márquez's A Very Old Man With Enormous Wings, and the twisted truth behind the fairy tale of Cinderella.
---
Lucy races against time and magic in this sequel to the "richly and thoughtfully written" (Publishers Weekly) Chantress.

Lucy is the last Chantress, the only remaining girl who can sing magic into the world. Since she defeated the evil Lord Scargrave, England has changed—and not for the better. With crops failing and the people rebelling, Lucy is called urgently back to King Henry's court. His Inner Council is convinced that making gold through alchemy will save England. But a critical element to the alchemical process has been stolen. Lucy is tasked with finding it with her magic…or else. And until she succeeds, the castle is on lockdown.

Court too has changed. Scargrave's brutal Chantress Hunter has become King Henry's closest advisor. Lucy's beloved Nat has fallen out of favor and is shunned by his colleagues. Worst of all, Lucy's magic has deserted her. She can no longer hear the song spells at court, and must find a way to access her powers soon—or be accused of treason.

Amy Butler Greenfield returns to the volatile world of Chantress for an exciting tale that weaves together courtly intrigue, mystery, romance, magic, and music.
---
Some tides are too strong to resist…
Aidan Brook committed one too many magical crimes. Now, the water council insists she answer for them. Before they can deliver a verdict that will change her life, a council member is gruesomely murdered–and Aidan's best friend is accused of the crime.
Before the body cools, Aidan is racing against the clock to prove Sera's innocence. To make matters worse, her favorite bear shifter is struggling with the dangerous bond they now share. Aidan will do whatever it takes to save her friends…but the cost may be higher than she can pay.

A little murder, a little magic, and family and friends to help her through it all. On the outside, it looks like a typical Aidan Brook day–but she's about to discover, when the tides start to turn, even a water elemental can't control what happens next.
---
Debutante by day. Murderess by night. Edinburgh's only hope.
Edinburgh, 1844. Beautiful Aileana Kameron only looks the part of an aristocratic young lady. In fact, she's spent the year since her mother died developing her ability to sense the presence of Sithichean, a faery race bent on slaughtering humans. She has a secret mission: to destroy the faery who murdered her mother. But when she learns she's a Falconer, the last in a line of female warriors and the sole hope of preventing a powerful faery population from massacring all of humanity, her quest for revenge gets a whole lot more complicated. The first volume of a trilogy from an exciting new voice in young adult fantasy, this electrifying thriller blends romance and action with steampunk technology and Scottish lore in a deliciously addictive read.
---
M. Night Shyamalan's The Village meets Michael Grant's Gone series in this riveting new adventure from Amy Plum, internationally bestselling author of the Die for Me series.Juneau has grown up knowing that she and the rest of the people in her village are some of the only survivors of World War III. But when Juneau returns from a hunting trip one day and discovers that everyone in her village has disappeared, she sets off to find them. Leaving the boundaries in remote Alaska for the very first time, she learns a horrifying truth: there never was a war. Everything was a lie.Juneau must now make her way in a modern world she never knew existed. But while she's struggling to rescue her friends and family, someone else is looking for her. Someone who knows the extraordinary truth about the secrets of her past.Amy Plum's internationally bestselling Die for Me series was praised by RT Book Reviews as "the perfect combo of romance and thrills, with heart-pumping action that will make you jump and love that will make you cry out for joy." Now, in this striking new departure, Amy has created another vivid mythology filled with thrilling action and engrossing characters.
---
By day, I'm just another high school girl who likes lip gloss. But by night I'm a Psi Fighter?a secret guardian with a decade of training in the Mental Arts. And I'm about to test those skills in my first battle against evil.
BAD GUYS BEWARE.
When I was six, the Walpurgis Knights, our deadliest enemy, murdered my parents. The Psi Fighters put me into hiding, and all traces of my existence evaporated. Then I went through the most accelerated Psi Fighter training possible. And now I go to your school.
'CAUSE I WILL TAKE YOU OUT.
Unfortunately, so do the bad guys. My parents' killer has sent his apprentice to infiltrate the school to find me. And everyone is a potential suspect, even irresistible new kid, Egon, and my old nemesis-turned-nice-guy, Mason. Fingers crossed I find the Knight before he finds me…
---
An Indie Next Pick!
Avie Reveare has the normal life of a privileged teen growing up in L.A., at least as normal as any girl's life is these days. After a synthetic hormone in beef killed fifty million American women ten years ago, only young girls, old women, men, and boys are left to pick up the pieces. The death threat is past, but fathers still fear for their daughters' safety, and the Paternalist Movement, begun to "protect" young women, is taking over the choices they make.
Like all her friends, Avie still mourns the loss of her mother, but she's also dreaming about college and love and what she'll make of her life. When her dad "contracts" her to marry a rich, older man to raise money to save his struggling company, her life suddenly narrows to two choices: Be trapped in a marriage with a controlling politician, or run. Her lifelong friend, student revolutionary Yates, urges her to run to freedom across the border to Canada. As their friendship turns to passion, the decision to leave becomes harder and harder. Running away is incredibly dangerous, and it's possible Avie will never see Yates again. But staying could mean death.
From Catherine Linka comes this romantic, thought-provoking, and frighteningly real story, A Girl Called Fearless, about fighting for the most important things in life?freedom and love.
---
Tate and his father don't exactly get along. As Tate sees it, his father has unreasonably high expectations for Tate to be the best—at everything. Tate finally learns what he's being prepared for when he steals one of his dad's odd tech inventions and mercenaries ambush his school, killing his father and sending Tate on the run from aliens who look just like humans.
All Tate knows—like how to make weapons out of oranges and lighter fluid—may not be enough to save him as he's plunged into a secret interspecies conflict that's been going on for centuries. Aided only by his girlfriend and his estranged mother, with powerful enemies closing in on all sides, Tate races to puzzle out the secret behind his father's invention and why so many are willing to kill for it.
A riveting, fast-paced adventure, Scan is a clever alien thriller with muscle and heart.
---
Cipher Omega is sixteen years old and a failed experiment. She is an identical clone of the brilliant, damaged woman whose genome the scientists of the Basement were trying to copy and improve. Without the modifications they wanted, she isn't just worthless: she's a liability, a ticking time bomb of instincts and human weakness. All her life she has dreamt of the freedom of life outside the laboratory, on the surface world, but when her home is destroyed and she's left the only survivor of a hundred-year human cloning project, she is forced to face the reality of the military-ruled nation that created her. Aided by the only other surviving child of the Basement, an enigmatic solider named Tor, and two rebel journalists named Bowen and Oona Rivers, Cipher finds herself searching for answers in the wreckage of a once-great city. When the time comes, will she be able to chose between freedom and love?
What are your must have titles for May? Tell us in the comments.
---
Authors/Publishers: have a book coming out soon?
Request a Review or schedule a visit/giveaway
Please leave a comment if we missed a title and we will update this post.