It's the last day of the month which means it's time to check out what we're reading next month in: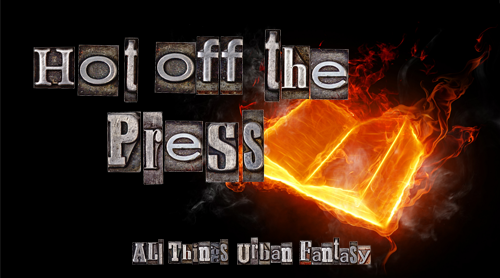 Want to know what titles came out in previous months? View previous Hot Off The Press posts
—————————————–
*Release dates are subject to change.  Click '+ Description' to reveal the full description. Please visit our Titles Received For Review page to see which of these titles will be reviewed this month.
45 Adult Titles Releasing in April

---
The First Book in Bestselling Author Kylie Chan's Thrilling Celestial Battle Trilogy
When the ancestry of Xuan Wu's fiancée, Emma, is revealed, it threatens the harmony of the whole Celestial realm. The demons are gathering, powerful alliances are being made and stone Shen are under threat. However, Xuan Wu is distracted—he must save Emma from the Demon King and give her the elixir of immortality, but at what cost?
---
From New York Times bestselling author Kerrelyn Sparks comes the next adventure in the Love at Stake series, featuring a Master vampire and his love affair with a woman of many secrets . . .
Vampire Zoltan Czakvar is on the hunt for the truth about his father's death. He's been searching for a very long time—since 1241, in fact. And he is not about to give up, even when he's attacked by a woman with striking blue eyes and a hell of a right hook!
Neona is also on the hunt. She's looking for a mate and she thinks muscled Zoltan will work just fine. After all, men are good for only one thing. Soon, though, she realizes there's more to this handsome vampire than just sexual prowess. But she's keeping a secret from Zoltan, something so big that it will rock the vampire world.
Can their newfound love survive . . . even if their passion means the destruction of her world?
---
From New York Times bestselling author Jacquelyn Frank comes a seductive new paranormal romance set in the World of the Nightwalkers, as a battle-scarred bodyguard and a sensitive beauty risk their lives—and their hearts—in the face of evil.
When Katrina Haynes discovers a large man lying wounded in the snow, she fears he is at death's door. But as Kat tends to his injuries, she quickly realizes that they're the least of her worries. With an irresistible Scottish brogue and a strange ability to harden his chiseled body like a statue, the stranger awakens a desire she is unable to resist—and a fascination about the intriguing world he exists in. 
As a proud Gargoyle, Ahnvil must safeguard the Nightwalker to whom he's sworn fealty. But as this bewitching woman nurses him back to health, arousing an almost uncontrollable hunger within him, he is possessed with the fierce impulse to protect her as well. And he will have to shield her—for by coming to his rescue, Kat has placed herself in the middle of a supernatural war . . . and exposed herself to dark, powerful magic. As human and Gargoyle forge an unbreakable bond, Kat will discover that despite his intimidating strength and size, one thing Ahnvil does not possess is a heart of stone.
Praise for Forged
 
"As always there is passion, intrigue and danger in this darkly romantic story, but it is the potential for the melding of series and characters that gives Forged an extra dash of excitement."—RT Book Reviews
 
"The World of the Nightwalkers gets more interesting with each book, as we encounter new species and the battle lines are drawn between good and evil. The world building is superb as the author begins to flesh out and color in this new world."—The Good, The Bad, and The Unread
 
"A very good addition to a highly entertaining paranormal series."—Fresh Fiction
 
"There's something to be said when you finish a book and immediately want the next book in the series. Jacquelyn Frank's The World of the Nightwalkers . . . is just that kind of series."—Bad Ass Book Reviews
---
As powerful magic comes creeping back, dangerous days are dawning…
Criminal Investigation Division inspectors Janus Mikani and Celeste Ritsuko were lucky to make it out of their last mission alive. Since then, strange troubles have plagued the city of steam and shadows, apparently as a result of magic released during the CID inspectors' desperate interruption of an ancient ritual. The fabric of the world has been unsettled, and the Council has assigned Mikani and Ritsuko to investigate.
They soon discover that matters are worse than they imagined. Machines have developed minds of their own, cragger pirates are raiding the seas with relentless aggression, and mad elementals are running amok. As the chaos builds to a crescendo, Mikani and Ritsuko must fight a war on two fronts—and this time, they may not be able to turn the deadly tide…
---
Experience the incredible adventure and heart-stopping romance of the Iron Seas in this thrilling steampunk tale from
New York Times
bestselling author Meljean Brook.
The Kraken King, Part III
The Kraken King and the Fox's Den
After a harrowing escape, Zenobia, Ariq, and their company take refuge in a gold rush town—but their temporary port is just a respite before traveling to the dangerous smugglers' dens. Ariq is determined to uncover the men responsible for the threat to Krakentown, even if it means confronting the notorious den lords.
But when he discovers evidence in Zenobia's letters connecting her to the Horde rebellion, he realizes that the threat is far greater than he had suspected. His loyalties torn, Ariq must distance himself from the fascinating woman he desperately wants to hold closer.
Stunned and hurt by Ariq's inexplicable coldness, Zenobia prepares to leave the dens and continue her journey to the Red City. But in the smugglers' dens, danger lurks around every corner, and all of her protection is gone…
Includes a bonus excerpt of Meljean Brook's Heart of Steel.
More to come…Don't miss The Kraken King, Part IV
Praise for the novels of the Iron Seas:
"A stunning blend of steampunk setting and poignant romance."—Ilona Andrews, New York Times bestselling author
"Every glimpse of this alternate history leaves me fascinated and hungry for more."—All Things Urban Fantasy
"Meljean Brook has brilliantly defined the new genre of steampunk romance."—Jayne Ann Krentz, New York Times bestselling author
Meljean Brook lives in Oregon with her family. She is the author of the Guardian paranormal romance and Iron Seas steampunk series.
---
"Eden's unsurpassed creativity shines once again!" –Larissa Ione
Blood–And Lust
Ryder Duncan keeps his secrets. With a twisted scientist starving him in a 10 x 12 cell, it's not easy to conceal the abilities that set him apart from other vampires, or his plans for escape. But survival–and revenge–are worth waiting for. Until the so-called doctor tempts his appetites with something special: a woman, with a soft Southern accent and a scent like flowers. Sabine.
Sabine Acadia didn't volunteer to be dinner. She was kidnapped and tossed into the cage of a monster. A monster with fierce green eyes, a body that speaks of ruthless power–but a touch gentle as a caress. Ryder knows things about her, secrets Sabine needs to learn fast. Because while they might soon escape this prison, she's fighting an urge to set all her desires free. . .
Praise for Cynthia Eden's novels
"Cynthia's on my must-buy list." –Angie Fox
"A fast-paced, sexy thrill ride you won't want to miss." –Christine Feehan on Eternal Hunter
---
In Darkest Flame by Donna Grant, the Dark Kings have fought for centuries to preserve their dragon magic. But one of the most powerful warriors of his kind will be put to the ultimate test. Is he strong enough to resist his greatest temptations? Or will he be forced to surrender?body and soul?
HER BEAUTY IS A WEAPON.
Denae Lacroix is a beautiful MI5 agent on a deadly mission. Sent to the Scottish Highlands to spy on the mysterious Dreagan Industries, she discovers too late that she's been set up?as human bait. She is an irresistible lure for a man who has not seen or touched a woman for centuries. He is a man with a destiny?and a desire?that could destroy them both…
HIS PASSION IS A CURSE…
It's been twelve hundred years since Kellan has walked among humans?and there's no denying the erotically charged attraction he feels for Denae. But as a Dragon King, he is sworn to protect his secrets. Yet the closer he gets to this smart, ravishing woman, the more her life is in danger. All it takes is one reckless kiss to unleash a flood of desire, the fury of dragons…and the fiercest enemy of all.
"Time travel, ancient legends, and seductive romance are seamlessly interwoven into one captivating package."?Publishers Weekly on the Dark Warrior series
"Once again, Donna Grant has given the readers a great story." ?Night Owl Reviews Top Pick on MIDNIGHT'S PROMISE
---
The third novel in the dark and sexy Imnada Brotherhood series about shape shifters in Regency-era England.

Will their desire conquer evil 's wrath?

Major Gray de Coursy, Earl of Halvossa and exiled heir to the five clans of the Imnada shapechangers, must regain his throne in order to save his people from a deadly war with the Feybloods. First, however, he must break the curse he has lived under since the final chaos of Waterloo. Desperate, he resolves to steal the Imnada's most sacred relic—the mysterious crystal of Jai Idrish—to help him. When he receives a visit from his childhood companion Meeryn Munro, Gray is surprised by her offer of help . . . and by how the girl of his memories has grown to become the woman of his dreams.

None of Meeryn's powers as anointed keeper of Jai Idrish have prepared her for the threat of battle, but it's the passion Gray arouses in her that she finds herself fighting. In a perilous quest spanning two realms, Gray and Meeryn must outwit and outrun a cunning enemy. And only the strength of the warrior, the magic of the priestess, and a love greater than death can reclaim a crown and win them a future together.
---
New York Times bestselling author Gena Showalter returns with a sizzling Angels of the Dark tale about a winged warrior renowned for his ruthlessness, and the woman who becomes his obsession…. 
A tormented past has left Thane with an insatiable need for violence, making him the most dangerous assassin in the skies. He lives by a single code: no mercy. And as he unleashes his fury on his most recent captor, he learns no battle could have prepared him for the slave he rescues from his enemy's clutches—a beauty who stokes the fires of his darkest desires. 
Elin Vale has her own deep-rooted scars, and her attraction to the exquisite warrior who freed her challenges her every boundary. But Thane's unwavering determination to protect her means she must face her greatest fears—and enter a world in which passion is power, and victory means breathtaking surrender.
---
For centuries, the Furies have lived among us. Long ago they were called witches and massacred by the thousands. But they're human just like us, except for a rare genetic mutation that they've hidden from the rest of the world for hundreds of years.
Now, a chance encounter with a beautiful woman named Ariel has led John Rogers into the middle of a secret war among the Furies. Ariel needs John's help in the battle between a rebellious faction of the clan and their elders. The grand prize in this war is a chance to remake the human race.
Mark Alpert's The Furies weaves cutting-edge science into an ingenious thriller, showing how a simple genetic twist could have inspired tales of witchcraft and sorcery, and how the paranormal could indeed be possible.
---
Experience the incredible adventure and heart-stopping romance of the Iron Seas in this thrilling steampunk tale from
New York Times
bestselling author Meljean Brook.
The Kraken King, Part II
The Kraken King and the Abominable Worm
As they continue their expedition across Australia, Ariq is determined to stay close to Zenobia and figure out what kind of game she's playing—even as his admiration for the enigmatic woman starts to override his suspicion.
For Zenobia, revealing her identity to a man who once made his living outside of the law is out of the question—even though Ariq's dashing looks and blunt manner are distractingly appealing.
But before anyone's secrets or desires can be exposed, an unexpected attack threatens to destroy them all…
Includes a bonus excerpt of Meljean Brook's The Iron Duke.
More to come…Don't miss The Kraken King, Part III
Praise for the novels of the Iron Seas:
"A stunning blend of steampunk setting and poignant romance."—Ilona Andrews, New York Times bestselling author
"Every glimpse of this alternate history leaves me fascinated and hungry for more."—All Things Urban Fantasy
"Meljean Brook has brilliantly defined the new genre of steampunk romance."—Jayne Ann Krentz, New York Times bestselling author
Meljean Brook lives in Oregon with her family. She is the author of the Guardian paranormal romance and Iron Seas steampunk series.
---
A Monster Haven Story, book four

In her role as Aegis, Zoey Donovan has rescued and cared for hundreds of monsters and mythical creatures. Now humans are the ones in need of her help. Someone with a personal vendetta against the Board of Hidden Affairs has kidnapped all the other Aegises in the country—including Zoey's mother.

With the Hidden government in shambles and a string of deadly clues to follow, Zoey and her reaper boyfriend set out on a cross-country chase to stop the kidnapper from killing the captured Aegises. Along the way, they pick up a miniature golem who's on a quest to find his humanity…and may be the key to solving the grisly clues.

If Zoey succeeds in defeating this new evil, she'll finally be reunited with the mother she lost over twenty years ago. But if she fails, she'll become the final victim.

Don't Miss Monster in My Closet, Pooka in My Pantry, and Fairies in My Fireplace, available now!

80,000 words
---
Book three of London Undead

The zombie epidemic in London has been contained, but that's all the werewolf pack that protects the city has been able to manage. Danny, as pack medic, is concerned the epidemic isn't showing any signs of slowing down. And that the pack's Alpha is too focused on eliminating the deadly threat to consider working toward a cure. When a team of American scientists arrive, talking of a vaccine, Danny is quietly hopeful.

Deanna thought she was prepared for anything. But an argument with the London pack leaves her research team exposed and alone, on their own against countless hordes of the walking dead. Within hours, her colleagues are slaughtered…and it's only because of Danny that she manages to get out alive.

Deanna unhinges Danny in every way, tempting him beyond reason. She also pushes him to face the one thing he'd been avoiding: his Alpha is wrong. Simply surviving isn't the answer…it can't be.

Don't miss Bite Me and Sing for the Dead, available now!

33,000 words
---
"An action-packed, satisfying love story gets this supernatural series off to a rousing start."—Kirkus Reviews
Lori Adams puts a twist on paranormal romance with the first novel of The Soulkeepers, a series that blends ancient legends and new myths with an enchanting mix of thrills, humor, and high drama.
 
When Sophia St. James learns that she'll be moving from Los Angeles to a podunk town somewhere in Connecticut for her senior year of high school, she isn't expecting an otherworldly encounter. But there is more to Haven Hurst than meets the eye: it's home to a family of Guardian Angels, and she is the only one who can see them in spirit form. Sophia soon realizes she wants to see much more of Michael, an irresistible yet volatile Guardian who seems drawn to her too.
 
As Michael battles his forbidden desire for the beautiful young newcomer, one of Hell's most notorious Demon Knights arrives. Handsome and charismatic, Dante has come to claim the reincarnated soul of his lost lover trapped in Sophia. Cursed with the demon of Persuasion living inside him, Dante will use his seductive charms to lure Sophia into a dangerous game that ends with the kiss of death—unless Michael, who has captured Sophia's heart, can now capture her soul.
Praise for Forbidden
 
"A perfect blend of fantasy, humor, romance, and thrills, Forbidden had me laughing, biting my nails, and swooning all over the place."—Cassie Mae, author of The Real Thing

"I read Forbidden in one day because I just could not put it down."—Good Choice Reading
 
"Simply put . . . this book was amazing! Not only was it captivating, but it was intriguing as well."—Just Us Book Lovers
 
"I strongly recommend this book if you are looking for a well-developed paranormal romance. . . . Can't wait for the next one!"—TJ Loves to Read
 
"Definitely recommend this book."—Books by Night, Mommy by Day
---
The second exciting novel in the Fangborn series.
Archaeologist Zoe Miller has only recently learned she is Fangborn, a secretive race of werewolves, vampires, and oracles dedicated to protecting humanity. But after she discovered and opened Pandora's Box, the fabled item has lived up to its myth, and for Zoe and her friends, all hell has broken loose. Now she's on a double mission: to prevent a politician from revealing the existence of the Fangborn and to foil the diabolical plans of the powerful Order of Nicomedia, a group dedicated to eradicating her kind.
But Zoe is also noticing disturbing changes in herself—new and unique abilities. Her visions are intensifying too, drawing her to faraway places to find more artifacts like the bejeweled bracelet embedded in her wrist.
In a world of dizzying shifts, who can Zoe trust? For while her former lover wants to turn her in, her former adversary seems dedicated to helping her mission succeed…
The second novel in Dana Cameron's Fangborn series, Pack of Strays takes the fast-paced adventure of Seven Kinds of Hell to a whole new level!
---
Prepare to meet the wicked progeny of the master of modern horror. In Lovecraft's Monsters, H. P. Lovecraft's most famous creations—Cthulhu, Shoggoths, Deep Ones, Elder Things, Yog-Sothoth, and more, appear in all their terrifying glory. Each story is a gripping new take on a classic Lovecraftian creature, and each is accompanied by a spectacular original illustration that captures the monsters' unique visage.

Contributors include such literary luminaries as Neil Gaiman, Joe R. Lansdale, Caitlín R. Kiernan, Karl Edward Wagner, Elizabeth Bear, and Nick Mamatas. The monsters are lovingly rendered in spectacular original art by World Fantasy Award–winning artist John Coulthart (The Steampunk Bible).

Legions of Lovecraft fans continue to visit his bizarre landscapes and encounter his unrelenting monsters. Now join them in their journey…if you dare.

---
From "smoking-hot talent"* Marcella Burnard comes a dangerous and captivating new novel that will get under your skin.
With her art and magic, Isa Romanchzyk has the power to create or destroy. In her tattoo shop, Nightmare Ink, Isa helps those in need by binding the power embedded in their Live Ink—the magical tattoos that can enhance the life of the wearer, or end it. But binding tattoos has earned Isa the contempt of her fellow artists—including her former lover Daniel.
When a friend comes to the shop with a tattoo on the verge of killing him, Isa can't turn him away. For the first time in years, she works Live Ink—something she swore she'd never do again. But a broken vow soon becomes the least of her problems.
The real nightmare begins when she's abducted and inked with a Living Tattoo against her will. Now, saddled with a powerful, amoral entity willing to do anything to win his freedom, Isa must fight to keep her Living Tattoo from consuming her completely…
Praise for the novels of Marcella Burnard:
"A huge hit!"—Night Owl Reviews
"Thrilling!"—USA Today bestselling author Susan Kearney
*RT Book Reviews
Marcella Burnard graduated from Cornish College of the Arts with the ever-practical degree in acting. She promptly made more money as a musician than as an actor, so it made sense that she switched to writing fiction for Berkley. Her first book, Enemy Within, won the Romantic Times Reviewer's Choice award for Best Futuristic of 2010. The second book in the series, Enemy Games, released in 2011 followed by the novella, Enemy Mine, set in the same world in 2012. She currently lives with her husband and their cats aboard a sailboat on Puget Sound, and writes full time.
---
Experience the incredible adventure and heart-stopping romance of the Iron Seas in this thrilling steampunk tale from
New York Times
bestselling author Meljean Brook.
The Kraken King, Part I
The Kraken King and the Scribbling Spinster
A former smuggler and thief, Ariq—better known as the Kraken King—doesn't know what to make of the clever, mysterious woman he rescues from an airship besieged by marauders. Unsure if she's a spy or a pawn in someone else's game, Ariq isn't about to let her out of his sight until he finds out…
After escaping her fourth kidnapping attempt in a year, Zenobia Fox has learned to vigilantly guard her identity. While her brother Archimedes is notorious for his exploits, Zenobia has had no adventures to call her own—besides the stories she writes.
But when she jumps at the chance to escape to the wilds of Australia and acquire research for her next story, Zenobia quickly discovers that the voyage will be far more adventurous than any fiction she could put to paper…
Includes a bonus excerpt of Meljean Brook's The Iron Duke.
More to come…Don't miss The Kraken King, Part II
Praise for the novels of the Iron Seas:
"A stunning blend of steampunk setting and poignant romance."—Ilona Andrews, New York Times bestselling author
"Every glimpse of this alternate history leaves me fascinated and hungry for more."—All Things Urban Fantasy
"Meljean Brook has brilliantly defined the new genre of steampunk romance."—Jayne Ann Krentz, New York Times bestselling author
Meljean Brook lives in Oregon with her family. She is the author of the Guardian paranormal romance and Iron Seas steampunk series.
---
For fans of Jeaniene Frost and Kresley Cole, the second in D.L. McDermott's fast-paced and sexy paranormal romance series about Boston's underground Fae gangland. Make sure to check out the rest of the Cold Iron series: Cold Iron, Stone Song, and Blade Dance, all available from Pocket Star!

Helene Whitney has been losing time. Not losing track of time—but finding whole blank spaces, hours, in her day she can't account for. A year ago she would have written it off as overwork and exhaustion, but that was before she found out about the Good Neighbors, the Fair Folk, the Beautiful People, the Fae.

Ancient, immortal, tricksy, and cruel, these creatures out of myth and legend rule the Irish enclaves of South Boston and Charlestown, and one of them has been using magic to abduct and control Helene for hours every day. That's because the collection at her museum contains ancient objects of Fae power, and the Fae want access to this magic for their own ends. Now, Helene's only hope of escaping this unknown assailant lies with the Fae sorcerer Miach MacCecht, a man she knows she can never trust—and who may prove impossible to resist.
---
The fifth and final installment in a kickass urban fantasy series about fae Genny Taylor who works for Spelltrackers.com, run by witches—it pays the rent, lets her do what she's good at (magic and crack it), and it keeps the vamps off her back
The final book in the Spellcrackers series is rollicking, action-filled adventure. Packed with humor, magic, romance, and a few revelations, and the cameo appearence of a few characters from Ben Aaronovitch's Peter Grant novels (Midnight Riot, Moon over Soho, and Whispers Under Ground), this is a powerful end to a fresh, fantastic, satisfying story.
---
A side questnovella in the bestselling Geekomancy urban fantasy series–when D&D style adventures go from the tabletop to real life, look out!
Ree Reyes, urban fantasy heroine of Geekomancy, is working her regular barista/drink-slinger shift at Grognard's when it all goes wrong. Everything.
As with Geekomancy (pop culture magic!) and its sequel Celebromancy (celebrity magic!), Attack of the Geek is perfect for anyone who wants to visit a world "where all the books and shows and movies and games love are a source of power, not only in psychological terms, but in practical, villain-pounding ones" (Marie Brennan, award-winning author of A Natural History of Dragons).
---
Cass Weatherfield's powers come with a deadly price.
Cass knows it was her telekinetic gift that killed a college classmate five years back, even if no one else believes her. She's lived in hiding from her fellow shadowminds ever since, plagued by guilt and suppressing her abilities with sedatives. Until the night her past walks back into her life in the form of sexy Shane Tanner, the ex-boyfriend who trained her…and the one she left without saying goodbye.
When Shane tells her that his twin sister, Mina—Cass's childhood friend—is missing, Cass vows to help, which means returning to New Orleans to use her dangerous skills in the search. But finding Mina only leads to darker questions. As Cass and Shane race to learn who is targeting shadowminds, they find themselves drawn to each other, body and soul. Just as their powerful intimacy reignites, events take a terrifying turn, and Cass realizes that to save the people she loves, she must embrace the powers that ruined her life.
81,000 words
---
A TEMPTING FATE
 
Two children have been found dead, their souls torn from their bodies. Two more are missing, and Ethan Morgan's niece is one of them. A dedicated cop, Ethan has every intention not only of bringing her back alive but of catching the monster behind these kidnappings. And he will use anyone and everyone to achieve those aims—even a crazy woman who claims to be a witch. But time is ticking. The victims rarely stay alive for more than seven days. Four of those days have already passed.
 
In ten years of working for the Damask Circle, shapeshifter Katherine Tanner has never come across anything that goes after kids the way this monster does. The last thing Kat needs is interference from a cop who has no idea what he's up against. But the greatest threat to Kat may come not from the forces of darkness, but from the man she is beginning to love. Because Ethan is a werewolf . . . and the full moon is rising.
---
When a werewolf and the beautiful siren he once saved meet again, resistance is futile… 

As Pack Protector, Kane McGraw never gets involved with the victims he saves. But Lilly Gideon may be the one exception. She has intrigued him ever since he helped free her from a religious compound called Sanctuary. So when he learns that she's still in danger, he can't stay away—not even if it means exposing Lilly to the fanatics she's trying to escape. 

Years of psychological torture have left Lilly without the ability to control her shifter nature. Any man she touches is driven mad by an all-consuming desire. Though she wants Kane more than any man, she's forced to deny him the release they most crave. That is, until he decides it's time to take matters—and her—into his own hands….
---
Praise for Everlasting Enchantment:
"Marvelous…impossible to put down."?RT Book Reviews Tops Pick, 4 ½ stars
Dark Things Lurk in Grimspell Castle
Sir Nicodemus Wulfson is haunted by memories of murder?and ghosts. He brings in a ghost-hunter in the form of celebrated spiritualist Lady Philomena Radcliff, and promptly, all hell breaks loose. Is Philomena a threat to his already suffering family? Or can Nico trust his burgeoning attraction to her?
Is it Him She Should Fear?
Lady Philomena has resigned herself to a life of spinsterhood performing séances for the aristocracy?until she meets sexy young werewolf Sir Nico. She agrees to try ridding his castle of its increasingly restless spirits. But there are more mysteries within Grimspell Castle than even Nico is aware of, and when a local girl turns up dead, Phil wonders if she's risking her life as well as her heart.
"Unique and memorable…You will never view fantasy the same again."?Night Owl Romance Reviewer Top Pick, 4 ½ stars
"Kennedy brilliantly and seamlessly lures readers into a realm where magic exists."?RT Book Reviews Top Pick, 4 ½ stars, RT Reviewers' Choice Nominee for Best Historical Paranormal
---
"Portis House emerged from the fog as we approached, showing itself slowly as a long, low shadow…."
In 1919, Kitty Weekes, pretty, resourceful, and on the run, falsifies her background to obtain a nursing position at Portis House, a remote hospital for soldiers left shell-shocked by the horrors of the Great War. Hiding the shame of their mental instability in what was once a magnificent private estate, the patients suffer from nervous attacks and tormenting dreams. But something more is going on at Portis House—its plaster is crumbling, its plumbing makes eerie noises, and strange breaths of cold waft through the empty rooms. It's known that the former occupants left abruptly, but where did they go? And why do the patients all seem to share the same nightmare, one so horrific that they dare not speak of it?
Kitty finds a dangerous ally in Jack Yates, an inmate who may be a war hero, a madman… or maybe both. But even as Kitty and Jack create a secret, intimate alliance to uncover the truth, disturbing revelations suggest the presence of powerful spectral forces. And when a medical catastrophe leaves them even more isolated, they must battle the menace on their own, caught in the heart of a mystery that could destroy them both.
---
WHERE FEAR ENDS, LOVE BEGINS
Nicola Tesla has never needed a man to complete her life. A gifted engineer, she has always had her experiments to keep her company-or she did, before her vile boss stole them. Now she's working at the Archives in New London, where the memories of the dead are stored. But it isn't long before Nicola discovers she's being watched . . . by a most intriguing, sinfully sexy man.
Archivist Emmet Dennison should be busy extracting memories from the dead. Instead he's been asked to keep an eye on the brazen, strikingly beautiful Nicola Tesla. Soon Emmet and Nicola are shaken by an attraction neither of them wants. Yet when a nefarious man takes them hostage, Nicola and Emmet will need to rely on their attraction, and the growing bond between them, to stop a madman hellbent on destroying New London forever.
Approx. 100,000 words.
---
Title: The Ophelia Prophecy <>Binding: Paperback <>Author: SharonLynnFisher <>Publisher: TorBooks
---
THE AWAKENING


In a post-apocalyptic wasteland, civilization no longer exists, and only the strongest survive. The few remaining humans must band together with supernatural beings to battle unspeakable evil-or all hope will be lost.
Kimber Treat is an ordinary woman with an extraordinary gift: she can raise the dead. As a necromancer who works with the police, she communicates with murder victims to bring their killers to justice. But after a normal session goes horribly wrong, Kimber realizes she's summoned something dark and sinister. She's unwittingly unleashed the apocalypse, and everyone blames her . . . except Duncan MacDonnough, the devastatingly handsome vampire she can't stop fantasizing about.
As society shuts down and flesh-eating hordes close in, Duncan vows to protect Kimber. He can keep her safe from others-but not from the insatiable carnal hunger he feels for her. Now racing to reverse the chaos she's unleashed, Kimber can't afford any distractions. But even as she succumbs to Duncan's seduction, she fears that he has a hidden agenda. And with the line between life and death starting to blur, his secrets might kill her-or worse . . .
Approx. 50,000-60,000 words.
---
FORESEE NO EVIL.
Freelancing for the Atlanta PD isn't exactly a secure career; my job's been on the line almost as much as my life. But it's a paycheck, and it keeps me from falling back into the drug habit. Plus, things are looking up with my sometimes-partner, Cherabino, even if she is still simmering over the telepathic Link I created by accident.
When my ex, Kara, shows up begging for my help, I find myself heading to the last place I ever expected to set foot in again—Guild headquarters—to investigate the death of her uncle. Joining that group was a bad idea the first time. Going back when I'm unwanted is downright dangerous.
Luckily, the Guild needs me more than they're willing to admit. Kara's uncle was acting strange before he died—crazy strange. In fact, his madness seems to be slowly spreading through the Guild. And when an army of powerful telepaths loses their marbles, suddenly it's a game of life or death.…
---
It was the best of times, it was the cursed of times—in this Southern Witch novella from national bestselling author Kimberly Frost.
Tammy Jo Trask is headed to Galveston, Texas for the Dickens on the Strand festival, but there's no idyllic vacation in her future—not with two magically shrunken ladies trapped in her luggage. Jenna and Lucy were trying to kidnap Tammy Jo when she took them down a notch. The only trouble is she can't reverse the spell and neither can her gorgeous wizard beau Bryn. 
Now Tammy's hoping to get help from a Galveston ghost named Sally O'Shea. In exchange for her help, Sally sends Tammy Jo and Bryn on a strange and mysterious mission. Bryn is convinced it's a wild goose chase, but Sally has a few dark secrets up her spectral sleeves, and their fool's errand quickly turns epic. 
Praise for the Southern Witch novels
"A big, heaping helping of Southern-fried magical fun!"—
New York Times
 bestselling author Alyssa Day 
"An utter delight. Wickedly entertaining with a surprise on every page."—
 New York Times
 bestselling author Annette Blair 
Kimberly Frost
is currently at home in a small town known as Houston where she is taking dictation from her characters and working on the next book in the Southern Witch series. 
---
Hunters of the supernatural, the Execution Underground are an elite group tasked with protecting humanity…but at what price? 
As an exorcist, David Aronowitz grew up the target of demonic assassins. Now he's a member of the Execution Underground and hellspawn everywhere fear his name. But when a demon slips into the seductive body of the only woman he's ever loved, David must confront the heartbreak of their past to save her. 
The piece of her heart Allsún O'Hare gave to David so long ago left her trapped between two worlds: the Fae and the human. And when David comes to her rescue, fate reunites her with her
greatest temptation–and her biggest mistake. 
Now, as they're swept together into a wicked game with the demon who controls her, David must decide if saving Allsún's life is worth sacrificing his own–and the future of humanity itself.
---
J.R. Ward's # 1
New York Times
bestselling Black Dagger Brotherhood continues as a royal bloodline is compromised by a grave threat to the throne.
Long live the King…
After turning his back on the throne for centuries, Wrath, son of Wrath, finally assumed his father's mantle–with the help of his beloved mate. But the crown sets heavily on his head. As the war with the Lessening Society rages on, and the threat from the Band of Bastards truly hits home, he is forced to make choices that put everything–and everyone–at risk.
Beth Randall thought she knew what she was getting into when she mated the last pure blooded vampire on the planet: An easy ride was not it. But when she decides she wants a child, she's unprepared for Wrath's response–or the distance it creates between them.
The question is, will true love win out… or tortured legacy take over?
From the Hardcover edition.
---
In the latest Shifters Unbound novel, a man has resigned himself to a life half lived. But a beautiful, courageous woman has him longing for something more… 
Graham McNeil knows that his pack is unruly, but he's not sure he can take the next step toward Shiftertown stability—choosing a new mate. After losing his mate and son long ago, Graham has worked hard to keep his heart in check. And even if he was inclined to bind himself again, his girlfriend, Misty, is human—a fact that won't sit well with Graham's old-fashioned wolves. 
 
But Graham is up against a new enemy, one who could spell danger and death to all of Shiftertown. Graham must now defend his leadership and save Misty, the woman he has grown to love—before Shiftertown is pulled into an all-out war.
 
---
The haunting gothic tale started in Archon continues-a mesmerizing work of the paranormal in which a young woman discovers that she is caught in a labyrinth of intrigue where angels, demons, and all the creatures between Heaven and Hell will stop at nothing to possess her.
A year ago, Angela Mathers, a talented artist with a tortured soul, enrolled at the Westwood Academy and encountered the angels who haunted her dreams. Then she discovered the dark truth … she is the Archon, a being of supreme power who will determine the fate of the universe. But with such power comes great danger, and for every force seeking to aid Angela there is another burning to stop her. After a scheming demon kidnaps the Book of Raziel, Angela must find her way through a nightmarish game and enter the Door to Hell to rescue her only friend before it is too late.
The perilous fate of both Heaven and Hell rests on her success.
---
Includes a brand-new story featuring Sookie Stackhouse and Manfred Bernardo
ALL-NEW TALES OF UNUSUAL ATHLETICS BY JAN BURKE * DANA CAMERON * ADAM-TROY CASTRO * BRENDAN DuBOIS * CHARLAINE HARRIS * TONI L. P. KELNER * CAITLIN KITTREDGE * WILLIAM KENT KRUEGER * ELLEN KUSHNER * MERCEDES LACKEY * JOE R. LANSDALE * LAURA LIPPMAN * SEANAN McGUIRE * BRANDON SANDERSON * SCOTT SIGLER
Welcome to the wide world of paranormal pastimes, where striking out might strike you dead. Editors Charlaine Harris and Toni L. P. Kelner are your announcers for this all-new story collection of the most peculiar plays ever made…
 
Sports fans live and die by their teams' successes and failures—though not literally. But these fourteen authors have written spirited—in more ways than one—new tales of killer competitions that would make even the most die-hard players ask to be benched.
 
In #1 New York Times bestselling author Charlaine Harris's "The Blue Hereafter," Manfred Bernardo learns about softball from a certain blond barmaid in Louisiana.
 
Life-and-death stakes make the competition get serious in New York Times bestseller William Kent Krueger's "Hide and Seek."
 
New York Times bestselling author Mercedes Lackey's "False Knight on the Road" features a high-stakes drag race on a foggy mountain road between a clever young bootlegger and a mysterious stranger.
 
In New York Times bestselling author Laura Lippman's "Ice," a young girl learns the true story behind a bit of neighborhood folklore.
 
New York Times bestseller Seanan McGuire presents "Jammed," in which a chimera loose during the Roller Derby makes it anyone's guess as to who will still be skating by the time the buzzer sounds.
 
In #1 New York Times bestselling author Brandon Sanderson's "Dreamer," a game of cops and robbers is a new challenge when the players are able to switch bodies at will.
 
And New York Times bestselling author Scott Sigler follows ghost stomper Hunter Hunterson as he investigates a haunted, never-ending baseball game in "The Case of the Haunted Safeway."
 
These and eight more supernatural sporting stories are guaranteed to have you rooting for the home team…or else…
---
Samantha Ryan—cop by choice, witch hunter by necessity—is about to confront the witch who has been secretly manipulating her life. But her search for the truth about her past may end in her death.…
All her life, Samantha Ryan has been haunted by a circle of blood, which she has tried to keep at bay—ever since she escaped a vicious Salem coven of witches as a child. But now her carefully constructed life has given way to the darkness she might have embraced, had she not run away.
Angry, focused, and more than willing to use her powers on anyone who gets in her way, Samantha travels to New Orleans to confront Lilith Black, the witch who has been mercilessly shaping events around her for months.
But little does Samantha know that her own nightmarish past and Lilith's are inescapably intertwined—and that what Lilith wants most of all is for Samantha to suffer until her final breath.…
---
Hidden in the Hawaiian islands, there is magic pure enough to heal a broken heart…
 
In his last audience with the Senatus, Griffin hoped to establish a connection between his water-wielding race and the other elementals. Instead, he found himself drawn into a forbidden affair with the Chimeran general Keko. When it ended in a storm of fire and ice, Griffin was banned from the Senatus and Keko was stripped of her status.
 
Just as Griffin is given a second chance to prove himself worthy of a Senatus seat, he gets a call from Keko. Despite how it ended between them, she wants to hear his voice one last time before embarking on a suicide mission to save her people and redeem her name.
 
Despite her good intentions, members of the Senatus want her stopped—and Griffin volunteers to go after her. As he tracks his former lover through the untamed Hawaiian wilderness, she leads him straight to the source of all fire magic. But will the intense power they discover draw them back together or destroy them both?
 
---
There's just something about Clare. Apart from the ghosts…
 
When her eccentric aunt passes away, no-nonsense accountant Clare Cermak inherits more than just a small fortune. She receives the gift of communicating with ghosts. While Clare may not believe in spirits, it's hard to overlook the shadowy talking dog appearing on her bed or spectral cowboys tipping their hats to her in the streets of Denver. And when she locks eyes with sexy—and living—Zach Slade, there's certainly no ignoring him either.
 
A former deputy sheriff, Zach is leaving a painful past behind in Montana for a new life in Denver as a private investigator, a job that has him crossing paths with beautiful Clare. Not that she minds. After the restless ghost of a Wild West gunman demands her assistance, Clare finds herself needing Zach more and more—and not just for help.
---
The latest Broken Magic novel from national bestselling author Devon Monk.
Marked by Life and Death magic, Shame Flynn and Terric Conley are "breakers"—those who can use magic to its full extent. Most of the time, they can barely stand each other, but they know they have to work together to defeat a common enemy—rogue magic user Eli Collins.
Backed by the government, Eli is trying to use magic as a weapon by carving spells into the flesh of innocents and turning them into brainless walking bombs. To stop him, Shame and Terric will need to call on their magic, even as it threatens to consume them—because the price they must pay to wield Life and Death could change the very fate of the world…and magic itself.
From the Paperback edition.
33 YA Titles Releasing in April
---
Fifteen-year-old Alice Montgomery wakes up in the lobby of the B&B where she has been vacationing with her family to a startling discovery: no one can see or hear her. The cheap desk lights have been replaced with gas lamps and the linoleum floor with hardwood and rich Oriental carpeting. Someone has replaced the artwork with eerie paintings of Elizabeth Blackwell, the insane actress and rumored witch who killed herself at the hotel in the 1880s. Alice watches from behind the looking glass where she is haunted by Elizabeth Blackwell. Trapped in the 19th-century version of the hotel, Alice must figure out a way to break Elizabeth's curse—with the help of Elizabeth's old diary and Tony, the son of a ghost hunter who is investigating the haunted B&B—before she becomes the inn's next victim.
---
Can Sloane and James survive the lies and secrets surrounding them, or will The Program claim them in the end? Find out in this sequel to The Program, which Publishers Weekly called "chilling and suspenseful."

How do you stop an epidemic?

Sloane and James are on the run after barely surviving the suicide epidemic and The Program. But they're not out of danger. Huge pieces of their memories are still missing, and although Sloane and James have found their way back to each other, The Program isn't ready to let them go.

Escaping with a group of troubled rebels, Sloane and James will have to figure out who they can trust, and how to take down The Program. But for as far as they've come, there's still a lot Sloane and James can't remember. The key to unlocking their past lies with the Treatment—a pill that can bring back forgotten memories, but at a high cost. And there's only one dose.

Ultimately when the stakes are at their highest, can Sloane and James survive the many lies and secrets surrounding them, or will The Program claim them in the end?
---
The Unbecoming of Mara Dyer meets The Fifth Wave in this chilling and explosive new series from author Kimberly Derting.
The last thing Kyra Agnew remembers is a flash of bright light. She awakes to discover that five whole years have passed. Everyone in her life has moved on—her parents are divorced, her boyfriend is in college and dating her best friend—but Kyra's still the sixteen-year-old she was when she vanished. She finds herself drawn to Tyler, her boyfriend's kid brother, despite her best efforts to ignore this growing attraction. In order to find out the truth, the two of them decide to retrace her steps from that fateful night. They discover that there are others who have been "taken," just like Kyra. But Kyra is the first person to have been returned past the forty-eight-hour taken mark. With a determined secret government agency after her, Kyra desperately tries to find an explanation and reclaim the life she once had . . . but what if the life she wants back is not her own?
---
The third and final breathtaking book in the Sweet Trilogy by Wendy Higgins…
It's time. 
Evil is running rampant and sweet Anna Whitt is its target. Nobody knows when or how the Dukes will strike, but Anna and her Nephilim allies will do anything necessary to rid the earth of the demons and their oppressive ways.
The stakes are higher than ever, and Anna is determined that the love she feels will be her strength, not a liability. But trying to protect the ones she loves while running for her life and battling demonic forces proves to be perilous–especially as faces are changing and trust is fleeting. When the Duke of Lust sends Anna's great love, Kaidan Rowe, to work against her, Anna must decide how much she's prepared to risk.
In the most sensual and fast-paced installment yet, Sweet Reckoning brings all the beloved Neph together one last time to fight for their freedom.
---
In the newest book in Michael Griffo's mesmerizing Darkborn Legacy series, a small Nebraska town becomes a battleground in a fight between light and dark–and one girl must look to the stars to reclaim her life. . .
Dominy Robineau will never be just a girl again. At sixteen, a curse awakened the animal inside, and now every full moon transforms her into a creature of terrifying power. But she is not alone.
Dom's enemy, Nadine–a descendant of Orion, the Hunter–won't hesitate to kill to increase her strength. There's a new arrival in town too, and shifting alliances that will bring even more secrecy, mystery, and death to Weeping Water. Dom's relationship with her boyfriend Caleb, her connection to her best friend Jess, and everything she believes about her family and her past is about to be put to the test. The only way to keep herself and those she loves alive is to strike a bargain that may destroy the last shreds of her humanity. . .
"A compelling werewolf story." —Booklist on Moonglow
---
Living with Ehlers-Danlos Syndrome is like living on death row for 17-year-old Alex Ash. The only thing holding her together is Chase, the boy next door. When Chase tragically dies, Alex follows shortly thereafter. But the afterlife is not what she expected. Filled with limitless minds, envious spirits, and soulless banshees, Alex is forced to choose between moving on, forgetting her years of pain and suffering, or lingering as a spirit to get another chance, in ghostly form, at the life and love that death cruelly stole.
---
The blockbuster film Inception meets Lisa McMann's Wake trilogy in this dark paranormal thriller from #1 New York Times bestselling author Aprilynne Pike. This supernatural young adult novel is perfect for fans of Kelley Armstrong, Alyson Noël, Richelle Mead, and Kimberly Derting.
Charlotte Westing has a gift. She is an Oracle and has the ability to tell the future. But it doesn't do her much good. Instead of using their miraculous power, modern day Oracles are told to fight their visions––to refrain from interfering. And Charlotte knows the price of breaking the rules. She sees it every day in her wheelchair-bound mother and the absence of her father. But when a premonition of a classmate's death is too strong for her to ignore, Charlotte is forced to make an impossible decision: continue following the rules or risk everything—even her sanity—to stop the serial killer who is stalking her town.
---
The electrifying sequel to Arclight, which Pittacus Lore called "powerful and gripping." Those within the Arc thought that they were the last humans left after the world was destroyed—but they were wrong. There are more survivors. But there is also more to be afraid of. A suspenseful sci-fi thriller to hand to fans of Veronica Roth, Stephen King's Under the Dome, and Justin Cronin's The Passage.
Marina thought she had solved all of the Arclight's mysteries. But there is so much more that Marina is only discovering now. There are more people out there; those in the Arclight compound aren't the only humans who survived the Fade, the monsters that destroyed civilization. Only Marina—and her friends, all of whom have connections to the Fade they never knew about—can lead everyone to the other survivors. But there are also darker dangers that even the Fade fear. The sequel to Arclight, Meridian is an intense, action-packed page-turner about the lines we draw between right and wrong, light and dark . . . and how nothing is ever that black and white.
---
Debut author Joshua McCune's gritty and heart-pounding novel is a masterful reimagining of popular dragon fantasy set in a militant future reminiscent of Paolo Bacigalupi's Ship Breaker and Ann Aguirre's Outpost. The Horn Book called it "absolutely gripping and absolutely horrifying."
It's a high-school prank gone horribly wrong—sneaking onto the rez to pose next to a sleeping dragon—and now senior Melissa Callahan has become an unsuspecting pawn in a war between Man and Monster, between family and friends and the dragons she has despised her whole life. Chilling, epic, and wholly original, this debut novel imagines a North America where dragons are kept on reservations, where strict blackout rules are obeyed no matter the cost, where the highly weaponized military operates in secret, and where a gruesome television show called Kissing Dragons unites the population. Joshua McCune's debut novel offers action, adventure, fantasy, and a reimagining of popular dragon lore. "The story packs significant punch."—Publishers Weekly
---
A follow-up to The Rules finds an on-the-run Ariane searching for fellow hybrids and resolving to take down the corporation that created her despite her reluctance to endanger Zane. By the author of the Ghost and the Goth trilogy. 50,000 first printing.
---
New from Andrea Cremer, the New York Times bestselling author of the Nightshade novels, comes an action-packed alternate-history steampunk adventure.
In this world, sixteen-year-old Charlotte and her fellow refugees have scraped out an existence on the edge of Britain's industrial empire. Though they live by the skin of their teeth, they have their health (at least when they can find enough food and avoid the Imperial Labor Gatherers) and each other. When a new exile with no memory of his escape  or even his own name seeks shelter in their camp he brings new dangers with him and secrets about the terrible future that awaits all those who have struggled has to live free of the bonds of the empire's Machineworks.
The Inventor's Secret is the first book of a YA steampunk series set in an alternate nineteenth-century North America where the Revolutionary War never took place and the British Empire has expanded into a global juggernaut propelled by marvelous and horrible machinery. Perfect for fans of Libba Bray's The Diviners, Cassandra Clare's Clockwork Angel, Scott Westerfeld's Leviathan and Phillip Reeve's Mortal Engines.
Praise for THE INVENTOR'S SECRET
* "Cremer…creates an inventive blend of steampunk and alternative history in this new series. She gives readers a fantastical world with mechanical wonders and an opulent vintage setting. The characters are interesting and well developed. Readers will be drawn to future installments."–VOYA, starred review
"[A]n entertaining romp in a richly imaginative setting."–Kirkus Reviews
---
It is the year 2049, and humanity is on the brink of extinction….
Tania Deeley has always been told that she's a rarity: a human child in a world where most children are sophisticated androids manufactured by Oxted Corporation. When a decline in global fertility ensued, it was the creation of these near-perfect human copies called teknoids that helped to prevent the utter collapse of society.
Though she has always been aware of the existence of teknoids, it is not until her first day at The Lady Maud High School for Girls that Tania realizes that her best friend, Siân, may be one. Returning home from the summer holiday, she is shocked by how much Siân has changed. Is it possible that these changes were engineered by Oxted? And if Siân could be a teknoid, how many others in Tania's life are not real?
Driven by the need to understand what sets teknoids apart from their human counterparts, Tania begins to seek answers. But time is running out. For everyone knows that on their eighteenth "birthdays," teknoids must be returned to Oxted?never to be heard from again.
Told in diary format, Expiration Day is the powerful and poignant story of a young girl coming of age and discovering what it means to be truly human by a talented debut novelist.
---
The second book in Erin Bowman's gripping Taken trilogy, Frozen, will thrill fans of dystopian sci-fi series like Michael Grant's Gone and James Dashner's The Maze Runner.
Gray Weathersby has escaped Claysoot and uncovered the truth behind the Laicos Project and the Order's twisted plans. Determined to fight back, his small group of rebels is on the hunt for more answers and more allies—a search that will take them on a harrowing journey across a frozen wasteland, and even deeper into a world built on the Order's lies.
In Frozen, discover more of the nonstop action and riveting plot twists that made Marie Lu, New York Times bestselling author of the Legend trilogy, call Taken "an action-packed thrill ride from beginning to end."
---
For Phoebe Plumm, life in affluent Meridian revolves around trading pranks with irksome servant Micah Tanner and waiting for her world-renowned father, Dr. Jules Plumm, to return home. Chief Surveyor for The Foundry, a global corporation with an absolute monopoly on technology, Phoebe's father is often absent for months at a time. But when a sudden and unexpected reunion leads to father and daughter being abducted, Phoebe and would-be rescuer Micah find themselves stranded in a stunning yet volatile world of living metal, one that has been ruthlessly plundered by The Foundry for centuries and is the secret source of every comfort and innovation the two refugees have ever known.
---
Samantha is a stranger in her own life. Until the night she disappeared with her best friend, Cassie, everyone said Sam had it all—popularity, wealth, and a dream boyfriend. Sam has resurfaced, but she has no recollection of who she was or what happened to her that night. As she tries to piece together her life from before, she realizes it's one she no longer wants any part of. The old Sam took "mean girl" to a whole new level, and it's clear she and Cassie were more like best enemies. Sam is pretty sure that losing her memories is like winning the lottery. She's getting a second chance at being a better daughter, sister, and friend, and she's falling hard for Carson Ortiz, a boy who has always looked out for her—even if the old Sam treated him like trash. But Cassie is still missing, and the facts about what happened to her that night isn't just buried deep inside of Sam's memory—someone else knows, someone who wants to make sure Sam stays quiet. All Sam wants is the truth, and if she can unlock her clouded memories of that fateful night, she can finally move on. But what if not remembering is the only thing keeping Sam alive?
---
Transparent author Natalie Whipple is back with another refreshing blend of realistic romance and light-hearted humor with a one-of-a-kind paranormal touch. Fans of Charmed, Kiersten White's Paranormalcy trilogy, and Maggie Stiefvater's The Raven Boys won't want to miss this spellbinding contemporary tale of magic, first love, and high-stakes danger.
Jo Hemlock is not your typical witch. Outside the walls of her grandmother's ivy-covered house, she's kept her magical life completely separate from her life in high school. But when the Curse that killed her mother resurfaces, it threatens to destroy not only her life but her grandmother's too—and keeping her secret may no longer be an option.
---
VENGEANCE WILL BE HERS 
Allison Sekemoto once struggled with the question: human or monster? 
With the death of her love, Zeke, she has her answer.  
MONSTER 
Allie will embrace her cold vampire side to hunt down and end Sarren, the psychopathic vampire who murdered Zeke. But the trail is bloody and long, and Sarren has left many surprises for Allie and her companions—her creator, Kanin, and her blood brother, Jackal. The trail is leading straight to the one place they must protect at any cost—the last vampire-free zone on Earth, Eden. And Sarren has one final, brutal shock in store for Allie. 
In a ruined world where no life is sacred and former allies can turn on you in one heartbeat, Allie will face her darkest days. And if she succeeds, triumph is short-lived in the face of surviving forever alone.
---
The Forbidden Library kicks off an action-packed  fantasy series with classic appeal, a resourceful heroine, a host of magical creatures, and no shortage of narrow escapes–perfect for fans of Story Thieves, Coraline, Inkheart, and Harry Potter
Alice always thought fairy tales had happy endings. That–along with everything else–changed the day she met her first fairy
When Alice's father goes down in a shipwreck, she is sent to live with her uncle Geryon–an uncle she's never heard of and knows nothing about. He lives in an enormous manor with a massive library that is off-limits to Alice. But then she meets a talking cat. And even for a rule-follower, when a talking cat sneaks you into a forbidden library and introduces you to an arrogant boy who dares you to open a book, it's hard to resist. Especially if you're a reader to begin with. Soon Alice finds herself INSIDE the book, and the only way out is to defeat the creature imprisoned within.
It seems her uncle is more than he says he is. But then so is Alice.
---
Kelley Armstrong, #1 New York Times bestselling author, takes an exciting new direction with this big, breathtaking blend of fantasy, romance, horror, and pulse-pounding action, perfect for fans of Graceling and Game of Thrones.
Twin sisters Moria and Ashyn were marked at birth to become the Keeper and the Seeker of Edgewood, beginning with their sixteenth birthday. Trained in fighting and in the secret rites of the spirits, they lead an annual trip into the Forest of the Dead. There, the veil between the living world and the beyond is thinnest, and the girls pay respect to the spirits who have passed.
But this year, their trip goes dreadfully wrong.
With all the heart-stopping romance and action that have made her a #1 New York Times bestselling author, and set in an unforgettably rich and dangerous world, this first epic book in the Age of Legends trilogy will appeal to Kelley Armstrong's legions of fans around the world and win her many new ones.
---
What power can bruise the sky?
Two worlds are poised on the brink of a vicious war. By way of a staggering deception, Karou has taken control of the chimaera's rebellion and is intent on steering its course away from dead-end vengeance. The future rests on her.
When the brutal angel emperor brings his army to the human world, Karou and Akiva are finally reunited–not in love, but in tentative alliance against their common enemy. It is a twisted version of their long-ago dream, and they begin to hope that it might forge a way forward for their people. And, perhaps, for themselves.
But with even bigger threats on the horizon, are Karou and Akiva strong enough to stand among the gods and monsters?
The New York Times bestselling Daughter of Smoke & Bone trilogy comes to a stunning conclusion as–from the streets of Rome to the caves of the Kirin and beyond–humans, chimaera, and seraphim strive, love, and die in an epic theater that transcends good and evil, right and wrong, friend and enemy.
---
Harper Price, peerless Southern belle, was born ready for a Homecoming tiara. But after a strange run-in at the dance imbues her with incredible abilities, Harper's destiny takes a turn for the seriously weird. She becomes a Paladin, one of an ancient line of guardians with agility, super strength and lethal fighting instincts.
Just when life can't get any more disastrously crazy, Harper finds out who she's charged to protect: David Stark, school reporter, subject of a mysterious prophecy and possibly Harper's least favorite person. But things get complicated when Harper starts falling for him–and discovers that David's own fate could very well be to destroy Earth.
With snappy banter, cotillion dresses, non-stop action and a touch of magic, this new young adult series from bestseller Rachel Hawkins is going to make y'all beg for more.
---
From the #1 New York Times bestselling author of the Sisterhood of the Traveling Pants series, The Here and Now is an epic star-crossed romance about a girl who might be able to save the world . . . if she lets go of the one thing she's found to hold on to.
Follow the rules. Remember what happened. Never fall in love.
 
The world Prenna James comes from is in ruins. She and the others who escaped are here to prevent humanity's destruction. But if they don't follow The Rules, everything that matters will be gone: Friends. Families. Dreams. Love. 
Ethan Jarves can never know Prenna's secret. That she's not from another place. 
She's from another time. 
"This gripping story is set in a world unlike any other and inhabited by beautifully imagined characters that stay with you long after the last page." – Sara Shepard, bestselling author of Pretty Little Liars

"An appealing romantic thriller . . .  a potent reminder that we inherit the future we buy with our actions today."—Cassandra Clare for the New York Times Book Review
"Fast-paced, gripping, and romantic."—Publishers Weekly 

"Lightning-paced . . . like a cinematic blockbuster."—Kirkus Reviews  
 
"The Here and Now could just as easily sit among the time-travel sci-fi, coming-of-age, or romantic thrillers of YA. Honestly, even though I really don't know how to categorize it, I loved it."—Happily Ever After/USA Today
---
The second MYSTIC CITY novel . . . it's Romeo & Juliet in a dystopic Manhattan.

A city in flames. A trust betrayed. A perfect love destroyed. Has Aria lost Hunter, her one true love?
Ever since rebellion broke out in Mystic City, pitting the ruling elite against the magic-wielding mystics, Aria has barely seen her boyfriend. Not surprising, since Hunter is the leader of the mystic uprising, and he'll do whatever it takes to win freedom for his people—even if that means using Aria.
But Aria is no one's pawn. She believes she can bring the two warring sides together, save the city, and win back the Hunter she fell in love with.
Before she can play peacemaker, though, Aria will need to find the missing heart of a dead mystic. The heart gives untold powers to whoever possesses it, but finding it means seeking out a fierce enemy whose deepest desire is for Aria to be gone—forever.
"Recommended for dystopian fans."–School Library Journal
---
A futuristic blend of Beth Revis's Across the Universe and Lenore Appelhans's Level 2, Burn Out will satisfy the growing desire for science fiction with a thrilling story of survival, intrigue, and adventure.
Most people want to save the world; seventeen-year-old Tora Reynolds just wants to get the hell off of it. One of the last survivors in Earth's final years, Tora yearns to escape the wasteland her planet has become after the sun turns "red giant," but discovers her fellow survivors are even deadlier than the hostile environment.
---
A rash of gruesome murders has the citizens of London spooked, and Abbie Sharp fears that Max Bartlettthe only surviving member of the Conclaveis behind the bloodshed. When a pack of revitalized corpses attacks her family, Abbie realizes that Max has hatched a twisted plot to raise the dead and turn them into an army of revenants bent on destruction. Racing between London and her country estate, Abbie tries to figure out a way to stop Max and his two evil associates. As her investigation leads her into dank graveyards and subterranean ruins, she discovers a new way to fight Maxand to keep him from using the Conclaves secret elixir to gain unimaginable new powers.
---
Ava, a teenage girl living aboard the male-dominated deep space merchant ship Parastrata, faces betrayal, banishment, and death. Taking her fate into her own hands, she flees to the Gyre, a floating continent of garbage and scrap in the Pacific Ocean, in this thrilling, surprising, and thought-provoking debut novel that will appeal to fans of Across the Universe, by Beth Revis, and The Handmaid's Tale, by Margaret Atwood. Internationally bestselling author Stephanie Perkins called it "brilliant, feminist science fiction."
Ava is the captain's daughter. This allows her limited freedom and a certain status in the Parastrata's rigid society—but it doesn't mean she can read or write or even withstand the forces of gravity. When Ava learns she is to be traded in marriage to another merchant ship, she hopes for the best. After all, she is the captain's daughter. But instead, betrayal, banishment, and a brush with love and death are her destiny, and Ava stows away on a mail sloop bound for Earth in order to escape both her past and her future. The gravity almost kills her. Gradually recuperating in a stranger's floating cabin on the Gyre, a huge mass of scrap and garbage in the Pacific Ocean, Ava begins to learn the true meaning of family and home and trust—and she begins to nourish her own strength and soul. This sweeping and harrowing novel explores themes of choice, agency, rebellion, and family, and after a tidal wave destroys the Gyre and all those who live there, ultimately sends its main character on a thrilling journey to Mumbai, the beating heart of Alexandra Duncan's post–climate change Earth. An Andre Norton Award nominee.
---
The New York Times bestselling first book in a dark new series that reimagines the Oz saga, from debut author Danielle Paige.
I didn't ask for any of this. I didn't ask to be some kind of hero. But when your whole life gets swept up by a tornado—taking you with it—you have no choice but to go along, you know?
Sure, I've read the books. I've seen the movies. I know the song about the rainbow and the happy little blue birds. But I never expected Oz to look like this. To be a place where Good Witches can't be trusted, Wicked Witches may just be the good guys, and winged monkeys can be executed for acts of rebellion. There's still a road of yellow brick—but even that's crumbling.
What happened? Dorothy. They say she found a way to come back to Oz. They say she seized power and the power went to her head. And now no one is safe.
My name is Amy Gumm—and I'm the other girl from Kansas. I've been recruited by the Revolutionary Order of the Wicked. I've been trained to fight. And I have a mission: Remove the Tin Woodman's heart. Steal the Scarecrow's brain. Take the Lion's courage. And—Dorothy must die.
---
An empty mind is a safe mind.
Yulia's father always taught her to hide her thoughts and control her emotions to survive the harsh realities of Soviet Russia. But when she's captured by the KGB and forced to work as a psychic spy with a mission to undermine the U.S. space program, she's thrust into a world of suspicion, deceit, and horrifying power. Yulia quickly realizes she can trust no one–not her KGB superiors or the other operatives vying for her attention–and must rely on her own wits and skills to survive in this world where no SEKRET can stay hidden for long.
---
Be careful what you wish for. . . You just might get it.
Nick Gautier is tired of his destiny. He doesn't want to be the son of a demon who's fated to end the world. Nor does he want to see another demon or other preternatural creature who wants to kill or enslave him. He just wants to be normal teenager and have normal problems like everyone else.
But normality isn't all it's cracked up to be. When he gets sucked into an alternate reality where his mother has married his mentor and his Atlantean god best friend has become a human geek, he begins to understand that no life is free of pain, and that every person has a specific place in the universe . . . even the son of a hated demon. Most of all, he sees that his powers aren't the curse he thought they were, and that the world needs a champion, especially a champion the world's enemies can't imagine rising up to defend the very people he should destroy.
Old enemies and new friends square off for a major battle that will either restore Nick to his real world, or end him forever in #1 bestselling author Sherrilyn Kenyon's fifth novel in The Chronicles of Nick series, Illusion.
---
A debut entry in an alternate-history fantasy series depicts a magical and dominant British Empire where princess Marie trades places with her illegitimate magician best friend to escape an unwanted marriage. By the best-selling author of the Blue Bloods series. 150,000 first printing.
---
The USA Today Bestselling debut from acclaimed author Danielle L. Jensen.
For five centuries, a witch's curse has bound the trolls to their city beneath the ruins of Forsaken Mountain. Time enough for their dark and nefarious magic to fade from human memory and into myth. But a prophesy has been spoken of a union with the power to set the trolls free, and when Cécile de Troyes is kidnapped and taken beneath the mountain, she learns there is far more to the myth of the trolls than she could have imagined.
Cécile has only one thing on her mind after she is brought to Trollus: escape. Only the trolls are clever, fast, and inhumanly strong. She will have to bide her time, wait for the perfect opportunity.
But something unexpected happens while she's waiting – she begins to fall for the enigmatic troll prince to whom she has been bonded and married. She begins to make friends. And she begins to see that she may be the only hope for the half-bloods – part troll, part human creatures who are slaves to the full-blooded trolls. There is a rebellion brewing. And her prince, Tristan, the future king, is its secret leader.
As Cécile becomes involved in the intricate political games of Trollus, she becomes more than a farmer's daughter. She becomes a princess, the hope of a people, and a witch with magic powerful enough to change Trollus forever.
---
After barely surviving a plot to destroy her school and its menagerie of alien patients, could things get worse for novice exoveterinarian Zenn Scarlett? Yes, they could: her absent father has been kidnapped.
Desperate to find him, Zenn stows away aboard the Helen of Troy, a starliner powered by one of the immense, dimension-jumping beasts known as Indra. With her is Liam Tucker, a Martian boy who is either very fond of her, very dangerous to her, or both. On the verge of learning the truth about her missing dad, Zenn's quest suddenly catapults her and Liam thousands of light years beyond known space, and into the dark heart of a monstrous conspiracy.
What are your must have titles for April? Tell us in the comments.
---
Authors/Publishers: have a book coming out soon?
Request a Review or schedule a visit/giveaway
Please leave a comment if we missed a title and we will update this post.