It's the last day of the month which means it's time to check out what we're reading next month in: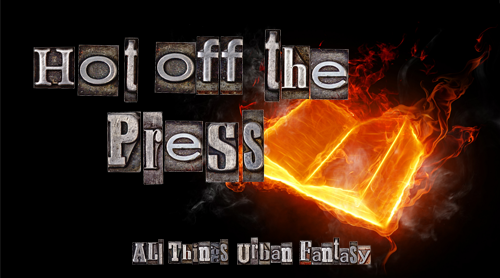 Want to know what titles came out in previous months? View previous Hot Off The Press posts
—————————————–
*Release dates are subject to change.  Click '+ Description' to reveal the full description. Please visit our Titles Received For Review page to see which of these titles will be reviewed this month.
31 Adult Titles Releasing in February

---
In G. T. Almasi's thrilling alternate reality, the United States, the USSR, and the Republic of China share a fragile balance of power with Greater Germany, which emerged from World War II in control of Europe and half of the Middle East. To avoid nuclear Armageddon, the four superpowers pursue their ambitions with elite spies known as Levels, who are modified with mechanical and chemical enhancements.
 
Nineteen-year-old Alix Nico, code-named Scarlet, is a kick-ass superheroine with killer Mods and an attitude to match. She's considered one of America's top Levels, even though her last mission nearly precipitated World War III. So now Scarlet and her new partner, Darwin, have been sent to Greater Germany to help sow the seeds of anarchy and prevent Germany's defection to Russia and China.
 
But where Scarlet goes, chaos follows—and when her mission takes an unexpected turn, she and Darwin must go ever deeper into enemy territory. As Scarlet grapples with a troubling attraction to her new partner, explosive information comes to light about the German cloning program and one of its prisoners—a legendary American Level who just happens to be Scarlet's father.
 
"Action-packed . . . Hammer of Angels has all the elements of a perfect spy novel."—All Things Urban Fantasy

---
PASSION REBORN
 
In one vicious night, Kirby Brown's world is torn apart. Her best friend is dead, killed by a madman who is now after Kirby, and she has no idea why. When the police prove incapable of protecting Kirby, she has no choice but to trust a mysterious stranger. And while she finds herself inexplicably drawn to him, she fears the strange abilities he wields.
 
An investigator for the Damask Circle, Doyle Fitzgerald, has come to Melbourne, Australia, to hunt down a killer. What he doesn't expect to find is a cadre of witches capable of controlling the elements, a sorceress determined to take that power for herself, and a broken woman who is more than she seems. Doyle is certain that the reason behind the bloodshed lies in Kirby's past—a past she has no wish to remember. Because Doyle isn't the only one with magic in his soul: Kirby's special gifts have the strength to destroy the world.
---
Darcy Snow is a demon hunter and a damn good one at that. She's never hesitated when faced with monsters preying on humans, but the rules changed when the Lord of the Spirits married a mortal. While spirits used to be able to cross into the human realm only on Halloween, they're now passing freely through a mysterious portal.

Jaral is a demon with a mission. As the heir apparent in the demon realm, he's been waiting for a chance to finally prove himself to his father. When he's ordered to solve the mystery of how their enemies are infiltrating the human world, he expects to run up against mortals. One thing he didn't plan on, however, is crossing paths with a beautiful demon hunter.

Together, they'll need to seal the portal and ensure that balance is returned to the realm. But loving an enemy is not an option for Darcy. If she can't trust Jaral, she can't be with him. To prove his intentions, Jaral will need to make the ultimate sacrifice…

Don't miss Seducing the Demon Huntress, available now!

47,000 words
---
DRIVEN TO WIN. DRAWN TO LOVE.
 
Fresh from university, Eliza Hardison is determined to crusade for workers' rights until her cousin Dexter, the Makesmith Baron, prevails on her to represent Hardison House in the American Dominion Sky and Steam Rally.
 
The competition is fierce, but only one opponent really matters to Eliza. Dexter's protégé, Matthew Pence, was always like a big brother to her. But now she's grown up, and Matthew has made a break from Hardison House with his own business venture—and made his own entry in the rally.
 
Matthew intends to win while keeping Eliza safe on the perilous route from New York to San Francisco. As the threats escalate through treacherous skies and uncharted American wilds, though, Eliza and Matthew must work together, discovering a bond deeper than either could have imagined…but is winning the rally more important than winning at love?
---
First Glen Duncan gave us his monstrously thrilling, genre-reinventing
The Last Werewolf:
the tale of Jake, a werewolf with a profoundly human heart, considering bringing to an end the timeless legend of his kind . . . Then
Talulla Rising:
Jake's werewolf lover, mother to newborn twins, on the run from those who want her destroyed . . . And now
By Blood We Live:
a stunningly erotic love story that gives us the final battle for survival between werewolves and vampires, and one last searing—and brilliantly ironic—look at what it means to be, or not to be, human.
The story opens: Talulla has settled into an uneasy equilibrium. With her twins safely at her side, and the devotion of her lover, Walker, she has what appears to be a normal family life—except for their monthly transformation into werewolves hungry for human flesh. But even this hard-won, tenuous peace is undermined for Talulla by nagging thoughts of Remshi, the twenty-thousand-year-old vampire who haunts her dreams. For his part, Remshi can't escape the feeling that he knows Talulla from many (many, many) years before. Still, they have their distractions: Talulla is being pursued by a fanatical, Vatican-based Christian cult, and Remshi is following a trail of reckless feedings by a newly turned vampire bent on revenge. But, as the novel unfolds, Talulla and Remshi are inexorably drawn to each other—and toward the moment when an ancient prophecy may finally come to pass.
---
Not Even Death Keeps a Good Demoness Down
There's never an end to the crazy when you're demon spawn. Not that Faith Bettincourt's complaining. She's been patching things up with her angelic on-again off-again boyfriend, Matt, and her best-friend-turned-sister-in-law is soon giving birth to the Anti-Christ Part Deux. Oh, and Faith is saving kids from Death in her pediatric unit one soul at a time. Life is good.
Until Faith accidentally runs over the Angel of Death and is forced to take his place. Now she's taking lives instead of saving them. Which is kind of a problem when you're a nurse. As if that weren't bad enough, she is suddenly thrust into the worst scenario of them all–Matt's ex Brenda is back, and she's brought the Apocalypse with her.
Faith's not about to give up the world…or her man. But when the chips are down, what's a demoness supposed to do? Besides take matters into her own hands, of course.
---
I've battled the Reapers of Chaos before–and survived. But this time I have a Bad, Bad Feeling it's going to be a fight to the death. . .most likely mine.
Yeah, I've got my psychometry magic, my talking sword, Vic, and even the most dangerous Spartan on campus at my side in Logan freaking Quinn, but I'm no match for Loki, the evil Norse god of chaos. I may be Nike's Champion, but at heart, I'm still just Gwen Frost, that weird Gypsy girl everyone at school loves to gossip about.
Then someone I love is put in more danger than ever before, and something inside me snaps. This time, Loki and his Reapers are going down for good . . . or I am.
Praise for the international bestselling Mythos Academy series
"Lots of twists and turns and a surprise ending will leave the reader breathless!" —RT Book Reviews on Kiss of Frost, 4 Stars
"Humor, snark . . . a world you won't want to leave." —Heroes & Heartbreakers
---
NEVER MAKE A PROMISE…
Robson Trowbridge, the Alpha of Creemore and my gorgeous mate, tries to protect me, Hedi Peacock, half-Fae, half-were, from all the trouble I get into. The thing is, my past is pretty messy and bad guys keep knocking down my door. Witches, thug bikers, the North American Council of Weres, dark magic Fae, and even an evil wizard are all after me. The Old Mage is the only one I really care about: He has my dear twin brother captive on the other side of the Gates of Merenwyn?not cool. So my alpha love is helping me to keep my promise to free my brother…
YOU CAN'T AFFORD TO KEEP.
Unfortunately, everyone who helps me ends up in a heap of trouble too?including my Trowbridge. Now, I admit I've had my moments as a shivering coward, hoping he will come to my brave rescue. The whole Prince Charming thing is hard to shake. But these bad guys after me mean business and those damsel in distress days are over. You know that "last straw" metaphor? That was two straws ago. It's now or never. Again…
The Problem with Promises is the third Mystwalker Novel from Leigh Evans.
"A brilliant new take on fairies, werewolves, and magic…I am officially addicted."
?Chloe Neill, New York Times bestselling author
---
FIRST IN A NEW SERIES
You know the theory that ghosts are energy trapped when someone dies violently? It's true. I know it for a fact….
 
My name is Jensen Murphy, and thirty years ago, I was just an ordinary California girl. I had friends, family, a guy who might have been the One. Ordinary—until I became a statistic, one of the unsolved murders of the year. Afterward, I didn't go anywhere in pursuit of any bright light—I stayed under the oak tree where my body was found, and relived my death over and over. So when a psychic named Amanda Lee Minter pulled me out of that loop into the real world, I was very grateful.
 
Now I'm a ghost-at-large—rescued by Amanda (I found out) to be a supernatural snoop. I'm helping her uncover a killer (not mine—she promises me we'll get to that), which should be easy for a spirit. Except that I've found out that even ghosts have enemies, human—and otherwise…
---
Kasie West delivers nail-biting suspense and heart-pounding romance in the thrilling sequel to Pivot Point.
Addie has always been able to see the future when faced with a choice, but that doesn't make her present any easier. Her boyfriend used her. Her best friend betrayed her. So when Addie's dad invites her to spend her winter break with him in the Norm world, she jumps at the chance. There she meets the handsome and achingly familiar Trevor. He's a virtual stranger to her, so why does her heart do a funny flip every time she sees him? But after witnessing secrets that were supposed to stay hidden, Trevor quickly seems more suspicious of Addie than interested in her. She wants to change that.
Laila, her best friend, has a secret of her own: she can restore Addie's memories . . . once she learns how. But there are powerful people who don't want this to happen. Desperate, Laila tries to manipulate Connor, a brooding bad boy from school—but he seems to be the only boy in the Compound immune to her charms. And the only one who can help her.
---
"Downton Abbey" meets The Selection in this dystopian tale of love and betrayal
Sixteen-year-old Madeline Landry is practically Gentry royalty. Her ancestor developed the nuclear energy that has replaced electricity, and her parents exemplify the glamour of the upper class. As for Madeline, she would much rather read a book than attend yet another debutante ball. But when she learns about the devastating impact the Gentry lifestyle—her lifestyle—is having on those less fortunate, her whole world is turned upside down.  As Madeline begins to question everything she has been told, she finds herself increasingly drawn to handsome, beguiling David Dana, who seems to be hiding secrets of his own. Soon, rumors of war and rebellion start to spread, and Madeline finds herself at the center of it all. Ultimately, she must make a choice between duty—her family and the estate she loves dearly—and desire.
Fans of Ally Condie, Kiera Cass, Veronica Roth, and even Jane Austen will be enthralled by this breathtaking read.
---
Comes with a magnetic bookmark to keep your place.
---
Centuries ago, two lovers were torn apart by forces beyond their control. Now they have been reunited by destiny and are willing to sacrifice everything again—and again—to save a world on the brink of extinction. The Game of Shadows continues…
 
Troubled by dreams of strange creatures and unfamiliar voices echoing in her head, Mary has always felt disconnected from this world—until she met the enigmatic stranger Michael. He knew about Mary's past. He was in it. Searching for her. His soul mate. And it's taken centuries to find her, to re-engage her in an ancient, celestial cause: find the Deceiver before he destroys the world.
 
Haunted by scores of deaths—their own—Mary and Michael have drawn on the wisdom of the ages, and the power it has given them, to fight the most malevolent force known to man. Joining a select band of warriors, Mary and Michael are nearer to understanding the Deceiver and all he stands for. It's a terrifying reality that also brings them closer to realizing their own destiny and purpose. And realizing that love—like evil—is eternal.
---
Rhiannon Held continues the secret lives of the werewolf packs that live and hunt alongside human society in Reflected, the third book of the series that began with her debut novel, Silver. Silver and her mate Andrew Dare are pack leaders of the entire North American werewolf population, and that makes the more traditional packs in Europe very nervous indeed. It's getting hard to hide from human surveillance.
---
Tattoos with hearts, minds, and dreams. Created to be the armor that protects my body, these obsidian shadows come alive at night—demons made flesh.
 
After the Aetar nearly kill Maxine's unborn child, and a betrayal within her own ranks leaves Maxine's husband, Grant, poisoned and dying, Maxine is forced to attack a race of beings that possesses almost unlimited power. Doing so will require she make a deal with the devil—the devil that lives inside her—risking both her sanity and her soul as she slowly transforms into something more than human.
 
But even that might not be enough to save Grant, because the very thing that Maxine is becoming is destined to destroy the world.
---
Introducing an animal-loving Gal Friday with a telepathic cat, a shapeshifting dog, and a ghost of a chance of solving supernatural crime…
Meet Deirdre "Foxtrot" Lancaster. Trusted employee of eccentric zillionairess Zelda Zoransky, Foxtrot manages a mansion, a private zoo, and anything else that strikes her boss's fancy. Her job title is Administrative Assistant, but chaos handler would be more accurate. Especially after she glimpses a giant ghost-beast in Zelda's pet cemetery. For some strange reason, Foxtrot is seeing animal spirits. And, ready or not, in this mystery from Dixie Lyle, the fur's about to hit the fan…
A TASTE FUR MURDER
Still reeling, Foxtrot comes home to find her cat Tango?her dead cat Tango?alive and well and communicating telepathically. But that's not all: There's an ectoplasmic dog named Tiny who changes breeds with a shake of his tail…and can sniff out a clue like nobody's business. So when a coworker drops dead while organizing closets, Tiny is on the case. Can Foxtrot and her new companions ferret out the killer among a menagerie of suspects?human and otherwise?before death takes another bite?
---
For fans of Jeaniene Frost and Kresley Cole, this full-length novel is the first in D.L. McDermott's fast-paced, sexy paranormal romance series—available exclusively in ebook!

The Fae, the Good Neighbors, the Fair Folk, the Aes Sídhe, creatures of preternatural beauty and seduction. Archaeologist Beth Carter doesn't believe in them. She's always credited her extraordinary ability to identify ancient Celtic sites to hard work and intuition—until she discovers a tomb filled with ancient treasure but missing a body. Her ex-husband, the scholar who stifled her career to advance his own, is unconcerned. Corpses don't fetch much on the antiquities market. Gold does. Beth knows from past experience that if she isn't vigilant, Frank will make off with the hoard.

So when a man—tall, broad shouldered, and impossibly handsome—turns up in her bedroom claiming to be the tomb's inhabitant, one of mythic god-kings of old Ireland, Beth believes it is a ploy cooked up by her ex-husband to scare her away from the excavation.

But Conn is all too real. Ancient, alien, irresistible, the Fae are the stuff of dreams and nightmares, their attentions so addictive their abandoned human lovers wither and die. And this one has fixed his supernatural desire on Beth.
---
Trust is a dangerous business.
Some people still call Kat Redding by her hunter name: Lady Death. But she's not eager to see more violence brought to her doorstep. The neverending tide of hungry supes and vicious humans doesn't change the math—sooner or later Kat's one-vamp battle against the nightmares that infest Columbus is going to leave her dead. And she has innocent people—well, a werewolf and a demon-summoner—depending on her now.
But when a rogue werewolf who's opted out of the bloodbath is found crucified and mutilated with toxic silver, Kat knows she'll be tangling again with the dangerous Pureblood murderers of the cult of the Left Hand. She already has an undead countess blackmailing her into taking out the city's garbage and a demon playing with her head. Add to that her serious suspicions about changes at the house of her uneasy ally Jonathan Alucard, werewolf denmaster, and Kat might have finally gotten in danger so deep, not even Lady Death can survive. . .
Praise for E.S. Moore's To Walk the Night
"Fans of Underworld will not want to miss this fast-paced, action-packed debut!" —Jess Haines, author of Deceived by the Others
"Kat is a complex, compelling character who takes us on a wild ride. Hold on and enjoy!" —Alexandra Ivy, New York Times bestselling author
90,000 Words
---
Merit goes toe to toe with a powerful and dangerous evil in this novel in the Chicagoland Vampires series.
Since Merit was turned into a vampire, and the protector of Chicago's Cadogan House, it's been a wild ride. She and Master vampire Ethan Sullivan have helped make Cadogan's vampires the strongest in North America, and forged ties with paranormal folk of all breeds and creeds, living or dead…or both.
But now those alliances are about to be tested. A strange and twisted magic has ripped through the North American Central Pack, and Merit's closest friends are caught in the cross-hairs. Gabriel Keene, the Pack Apex, looks to Merit and Ethan for help. But who—or what—could possibly be powerful enough to out-magic a shifter?
---
Two decades ago, assassin Katherine Zhang faked her death to escape the Keepers, a secret council of witches who use magic to kill those who pose a threat to their kind. Once a powerful Keeper, she lives a solitary-but peaceful-life as a tattoo artist. Until a strange, handsome lone wolf named Marcus Delgado walks into her shop.

Marcus has his own reasons to hate the Keepers. A scientist who sacrificed himself to test the fragile boundaries between witch and wolf, he believes there's a way to harness the combustible power between the two species. If he succeeds, he'll be protected from the Keepers, but he needs a willing partner-and the delicious Katie just might be the perfect test subject.

Katie knows working with a wolf, an adversary she's undeniably attracted to, is a dangerous proposition…no matter how tempting she finds Marcus's proposal. But when a common enemy from their past threatens them both, working together might be the only option.

116,000
---
Introducing a breathtakingly inventive futuristic suspense novel about one woman who rebels against everything she is told to believe.
Emma wakes in a hospital, with no memory of what came before. Her husband, Declan, a powerful, seductive man, provides her with new memories, but her dreams contradict his stories, showing her a past life she can't believe possible: memories of war, of a camp where girls are trained to be wives, of love for another man. Something inside her tells her not to speak of this, but she does not know why. She only knows she is at war with herself.
Suppressing those dreams during daylight hours, Emma lets Declan mold her into a happily married woman and begins to fall in love with him. But the day Noah stands before her, the line between her reality and dreams shatters.
In a future where women are a rare commodity, Emma fights for freedom but is held captive by the love of two men—one her husband, the other her worst enemy. If only she could remember which is which. . . .
The first novel in a two-part series, Archetype heralds the arrival of a truly memorable character—and the talented author who created her.   Look for Prototype, the second novel from M.D. Waters, coming July 2014.
---
To truly have her, he must free her from her dark secret….
Enforcer Erin Flynn has dedicated her life to protecting her kind. But keeping her heart safe from Noah Campbell, the smoking-hot shifter who saved her life last year, is more difficult. The deadly beauty would love to sink into his arms and become his mate, but she knows she can't–he must never know about her dark past.
When Erin is sent to investigate the disappearances of pregnant shifters in New Orleans, Erin and Noah find themselves involved in a mystery more sinister than anyone expected. And as Erin delves further into the crimes, chilling information about her own past is revealed. The people who wanted her dead in the first place are trying to finish the job, and Noah wants nothing more than to shield her from harm. But can Erin truly trust Noah and let him see the wounded beast she's hidden for so long?
Books in the MoonShifter Series:

Alpha Instinct, #1
Lover's Instinct, #1.5 (novella)
Primal Possession, #2
Mating Instinct, #3
His Untamed Desire, #3.5 (novella)
Avenger's Heat, #4
Hunter Reborn, #5
Protective Instinct, #5.5 (novella)
Dark Protector, #6
A Mate for Christmas, #6.5 (novella, final story in series)
---
BOOK II IN THE BLACK TIDE RISING SERIES FROM THE NEW YORK TIMES BEST-SELLING AUTHOR.  Sequel to Under a Graveyard Sky.  A family of survivors fightS back against a zombie plague that has brought down civilization.

A World Cloaked in Darkness

With human civilization annihilated by a biological zombie plague, a rag-tag fleet of yachts and freighters known as Wolf Squadron scours the Atlantic, searching for survivors. Within every abandoned liner and carrier lurks a potential horde, safety can never be taken for granted, and death and turning into one of the enemy is only a moment away.

The Candle Flickers

Yet every ship and town holds the flickering hope of survivors. One and two from lifeboats, a dozen from a fishing village, a few hundred wrenched by fury and fire from a ship that once housed thousands…

 Light a Flame

Now Wolf Squadron must take on another massive challenge: clear the assault carrier USS Iwo Jima of infected before the trapped Marines and sailors succumb to starvation. If Wolf Squadron can accomplish that task, an even tougher trial awaits: an apocalyptic battle to win a new dawn for humanity. The war for civilization begins as the boats of the Wolf Squadron become a beacon of hope on a Darkling Sea.

About John Ringo:
" peopled with three-dimensional characters and spiced with personal drama as well as tactical finesse." —Library Journal

". . . Explosive. . . . fans. . .will appreciate Ringo's lively narrative and flavorful characters." —Publishers Weekly

". . .practically impossible not to read in one sitting . . . exceedingly impressive . . . executed with skill, verve, and wit." —Booklist

"Crackerjack storytelling." —Starlog
---
New York Times
bestselling author Jaime Rush brings us the third book in her paranormal series about dragons, angels, and dark magic.
Kye knows that her boyfriend Kasabian is in grave danger, investigating a series of kidnapped children. She knows he's pushing her away for her own safety, but she won't let him face it alone.
Kasabian will risk anything to rescue the children, and he has a bold plan to allow himself to be taken hostage by the kidnapper, Silva. While he tries to reason with Silva, Kye is racing again time to discover where the kidnapper is holding him .
If Kye is reunited with Kasabian, will their combined powers be enough? The fate of the Crescents-and Kye and Kasabian's hearts-hang in the balance.
---
Take a road trip with the undead . . . in this latest in the Argeneau series by New York Times bestselling author Lynsay Sands
For Basha Argeneau, anything is better than facing her estranged family. Even hiding out in sweltering southern California. But when a sexy immortal in black shows up determined to bring her back to the clan, she'll do anything to keep far, far away from the past she can't outrun.
Marcus Notte isn't here to play games—especially not with someone as crazy as the infamous blonde. Asked by Lucian Argeneau to bring her back for questioning, Marcus is determined to carry out Lucian's request—no matter how the seductive little mind-reading vamp feels about it.
Basha doesn't mind fighting fire with fire, especially with a hot immortal involved. But if he wants to take her away, he'll have to catch her first . . .
---
The most devastating killer in human history has returned…for more.
 
In England, archaeologists have discovered the graves of a dozen victims of the Black Death that all but wiped out Europe centuries ago. But subsequently, the remains are disappearing, one by one. And people who have been in contact with the corpses are infected with a new strain of the plague. 
    
Across the globe, descendants of the powerful vampire known as the Legacy—both human and vampire—find themselves drawn to England by their creator, though they cannot comprehend why. But the Legacy knows what has unleashed this new nightmare upon the world, and she will need an army of her own to combat it. For if they fail, mankind will be doomed…
 
---
Book 4 in the Silver Town Wolf Series
Life For the Silver Pack Just Got Wilder…
Elizabeth Wildwood has been a loner all her life, ostracized because of her "mixed" half-wolf, half-coyote blood. When she ventures into gray wolf territory on a dangerous quest of her own and his thrown together with the sexiest shifter she's ever met she begins to wish for the first time that she could be part of a family.
When this unusual shifter female comes into his pack's territory, it's Tom Silver's job to protect her?if only she would let him.
Silver Town Wolf Series:
Destiny of the Wolf (Book 1)
Wolf Fever (Book 2)
Dreaming of the Wolf (Book 3)
Silence of the Wolf (Book 4)
A Silver Wolf Christmas (Book 5)
Turn up the heat with Terry Spear's paranormal romance:
"Dark, sultry, and primal…The chemistry is blazing hot and will leave readers breathless."?Fresh Fiction on Savage Hunger
"A sizzling page turner. Terry Spear is wickedly talented."?Night Owl Reviews Top Pick, 5 Stars on Savage Hunger
"Intense and swoon-inducing…The chemistry is steamy and hot."?USA Today Happy Ever After on Dreaming of the Wolf
---
Abby is a Ranger, part of an elite group who defend the border against Reapers-humans infected with a parasite that turns them into mindless cannibals. Rangers are immune to Reaper infection, and as one of the only female Rangers, Abby is expected to settle down and breed more Rangers-a fate she's keen to avoid. When she's ambushed on the plains, she's ready to go out with guns blazing-until a mysterious, handsome cowboy rides to her rescue.
Jake has his own motives for helping Abby, beyond aiding a damsel in distress. He's a Reaper, and while he's learned to wrest control of his mind from the parasite, the effects won't last without a permanent cure. And he needs Abby to get it.
Abby and Jake are natural enemies and unlikely partners. But when their search reveals a conspiracy between Reapers and the rich industrialists who own the mountain cities, they must work together to find the cure-or lose the border, and each other, forever.
95,000 words
---
What if our civilization is more advanced than we know?
The New York Times bestselling author of Daemon–"the cyberthriller against which all others will be measured" -Publishers Weekly) –imagines a world in which decades of technological advances have been suppressed in an effort to prevent disruptive change.
Are smart phones really humanity's most significant innovation since the moon landings? Or can something else explain why the bold visions of the 20th century–fusion power, genetic enhancements, artificial intelligence, cures for common disease, extended human life, and a host of other world-changing advances–have remained beyond our grasp? Why has the high-tech future that seemed imminent in the 1960's failed to arrive?
Perhaps it did arrive…but only for a select few.
Particle physicist Jon Grady is ecstatic when his team achieves what they've been working toward for years: a device that can reflect gravity. Their research will revolutionize the field of physics–the crowning achievement of a career. Grady expects widespread acclaim for his entire team. The Nobel. Instead, his lab is locked down by a shadowy organization whose mission is to prevent at all costs the social upheaval sudden technological advances bring. This Bureau of Technology Control uses the advanced technologies they have harvested over the decades to fulfill their mission.
They are living in our future.
Presented with the opportunity to join the BTC and improve his own technology in secret, Grady balks, and is instead thrown into a nightmarish high-tech prison built to hold rebellious geniuses like himself. With so many great intellects confined together, can Grady and his fellow prisoners conceive of a way to usher humanity out of its artificial dark age?
And when they do, is it possible to defeat an enemy that wields a technological advantage half a century in the making?
---
Such Sweet Sorrow by Jenny Trout
Never was there a tale of more woe than this of Juliet and her Romeo…
But true love never dies. Though they're parted by the veil between the world of mortals and the land of the dead, Romeo believes he can restore Juliet to life, but he'll have to travel to the underworld with a thoroughly infuriating guide.
Hamlet, Prince of Denmark, may not have inherited his father's crown, but the murdered king left his son a much more important responsibility—a portal to the Afterjord, where the souls of the dead reside. When the determined Romeo asks for help traversing the treacherous Afterjord, Hamlet sees an opportunity for adventure and the chance to avenge his father's death.
In an underworld filled with leviathan monsters, ghoulish shades, fire giants, and fierce Valkyrie warriors, Hamlet and Romeo must battle their way through jealousy, despair, and their darkest fears to rescue the fair damsel. Yet finding Juliet is only the beginning, and the Afterjord doesn't surrender souls without a price…
---
In Book Two of the Disenchanted & Co. steampunk series, Charmian (Kit) Kittredge confronts native magics and mechanical menaces in Toriana—an alternate America that lost the Revolutionary War.

As the proprietor of Disenchanted & Co. in a steampunk version of America, Charmian "Kit" Kittredge makes her living solving magical crimes. But when a snobbish lady begs for help, saving her reputation might very well cost Kit her life.

Doing a favor for deathmage Lucien Dredmore, Kit agrees to interview a newly widowed lady as a potential client. Upon meeting, however, she learns that the woman in question is none other than Lady Eugenia Bestly, president of the Rumsen Ladies Decency Society— someone who once led a vicious campaign to ruin Kit's life. Ironically Lady Bestly now lives in fear herself, for the press is about to unmask her husband as the savage "Wolfman" who died while terrorizing the city.

As monstrous rampages continue to occur, Kit soon determines there is more than one Wolfman, and that they may themselves be victims of evil players. While avoiding both mechanized assassins and attempts by Dredmore and Chief Inspector Tom Doyle to take her under their protection, Kit follows a tangled path that leads from a prestigious gentlemen's club fronting a hellish secret to a vengeful native tribe and dangerous, ancient magics.
---
Lord Scott Oken, a prince of Albion, and Professor-Prince Mikel Mabruke live in a world where the sun never set on the Egyptian Empire. In the year 1877 of Our Lord Julius Caesar, Pharaoh Djoser-George governs a sprawling realm that spans Europe, Africa, and much of Asia. When the European terrorist Otto von Bismarck touches off an international conspiracy, Scott and Mik are charged with exposing the plot against the Empire.
Their adventure takes them from the sands of Memphis to a lush New World, home of the Incan Tawantinsuyu, a rival empire across the glittering Atlantic Ocean. Encompassing Quetzal airships, operas, blood sacrifice and high diplomacy, Ramona Wheeler's Three Princes is a richly imagined, cinematic vision of a modern Egyptian Empire.
---
Comes with a magnetic bookmark to keep your place.
25 YA Titles Releasing in February
---
Some loves will last 'til your dying breath 
Every choice has consequences—but seventeen-year-old Layla faces tougher choices than most. Light or darkness. Wickedly sexy demon prince Roth, or Zayne, the gorgeous, protective Warden she never thought could be hers. Hardest of all, Layla has to decide which side of herself to trust. 
Layla has a new problem, too. A Lilin—the deadliest of demons—has been unleashed, wreaking havoc on those around her…including her best friend. To keep Sam from a fate much, much worse than death, Layla must strike a deal with the enemy while saving her city—and her race—from destruction. 
Torn between two worlds and two different boys, Layla has no certainties, least of all survival, especially when an old bargain comes back to haunt them all. But sometimes, when secrets are everywhere and the truth seems unknowable, you have to listen to your heart, pick a side—and then fight like hell… 
---
"Ashley should be on your must-buy list." —
RT Book Reviews
"A master of her craft." –Maggie Shayne
For beautiful heiress Sheree West, vampires are more than a fantasy. They are an obsession. Night after night, she dresses in black and immerses herself in L.A.'s goth club scene. Searching for a lover who is more than a man. A creature of the dark who lusts for her blood. A legend who lives in the shadows and not just her dreams. Then, one fateful night, she meets him. . .
Derek Blackwood is no ordinary vampire. Descended from a bloodline as old as Cleopatra, and blessed with unearthly powers of seduction, he is everything Sheree wished for–and more. When he takes her in his arms, she is powerless. When he kisses her neck, she is his. But when the full moon rises–and passions flare–something is unleashed in Derek that he's never felt before. Something wild. Something dangerous. Something no vampire can control or stop. . .even for the woman he loves.
"Amanda Ashley is a master storyteller." –Christine Feehan
---
The stunning conclusion to the trilogy that began with Pure, recommended by People for those who loved The Hunger Games
With his father now dead, Partridge has assumed leadership of the Dome, one of the last few refuges from the ravaged wastelands of the outside world. At first, Partridge is intent on exposing his father's lies, taking down the rigid order of the Dome, and uniting its citizens with the disfigured Wretches on the outside. But from his new position of power, things are far more complex and potentially dangerous than he could have ever imagined.
On the outside, a band of survivors faces a treacherous journey to Dome. Pressia carries with her the key to salvation. If she can get it to the Dome, the Wretches could one day be healed and everyone might be able to put the horrors of the past behind them. Bradwell, the revolutionary, cannot forgive so easily. Despite Pressia's pleas, he is determined to bring down the Dome and hold its citizens accountable for leaving the rest of the world to burn. El Capitan, the former rebel leader, wants to help Pressia save as many lives as possible–but he's struggling to reconcile his newfound compassion with his vicious past.
As former allies become potential enemies, the fate of the world is more uncertain than ever. Will humanity fall to destruction? Or will a new world rise from the ashes?
---
Mysteries of Meg's past and threats to her future are revealed in the second book in The Secret Order trilogy, set in steampunk Victorian London.

After her parents died in a fire and her grandfather disappeared, Meg Whitlock thought her life had come to a standstill. But when she learned that the pocket watch her grandfather left her was really an intricate key, Meg, with the help of a stable hand named Will, uncovered the Amusementists: members of an elite secret society dedicated to discovery and shrouded in mystery.

Now the Amusementists are convening in London, and Meg is determined to join their ranks. But being the first girl in the Order has its difficulties, and with Will away in Scotland, Meg fears she can't trust anyone but herself. Her worries are only supported by the sabotage happening at the academy, with each altered invention being more harmful than the last.

With threats lurking around every corner, and while trying to prove her worth as the first female Amusementist, Meg must uncover the identity of the academy's saboteur before the botched devices become deadly. And after she finds evidence of a sinister and forbidden invention, Meg must stop it—or risk the entire future of the Amusementists.
---
Francesca Lia Block, critically acclaimed author of Weetzie Bat, brings this eerie and redemptive ghost story to life with her signature, poetic prose. It's perfect for fans of supernatural stories with a touch of romance like the Beautiful Creatures series by Kami Garcia and Margaret Stohl.
After Julie's grandmother passes away, she is forced to move across town to the not-so-fancy end of Beverly Hills and start over at a new school. The only silver lining to the perpetual dark cloud that seems to be following her? Clark—a die-hard fan of Buffy and all things Joss Whedon, who is just as awkward and damaged as she is. Her kindred spirit.
When the two try to contact Julie's grandmother with a Ouija board, they make contact with a different spirit altogether. The real kind. And this ghost will do whatever it takes to come back to the world of the living.
Francesca Lia Block's latest young adult novel is a haunting work about family, loss, love, and redemption.
---
Some memories are better left forgotten
After a daring escape from the Diotech scientists who created her, Seraphina and Zen believe they are finally safe from the horrors of her past. But new threats await them at every turn as Zen falls prey to a mysterious illness and Sera's extraordinary abilities make it more and more difficult to stay hidden. Meanwhile, Diotech has developed a dangerous new weapon designed to apprehend Sera. A weapon that even Sera will be powerless to stop. Her only hope of saving Zen's life and defeating the company that made her is a secret buried deep within her mind. A secret that Diotech will kill to protect. And it won't stay forgotten for long.
Packed with mystery, suspense, and romance, Unforgotten is the riveting second installment of Jessica Brody's Unremembered trilogy, and delivers more heart-pounding action as loyalties are tested, love becomes a weapon, and no one's memories are safe.
---
Perfect for fans of Jennifer Armentrout, Julie Kagawa, Rachel Vincent, and Sarah J. Maas, and for girls who love all things pretty, romantic and inspirational.

One moment. One foolish desire. One mistake. And Corinthe lost everything.
She fell from her tranquil life in Pyralis Terra and found herself exiled to the human world. Her punishment? To make sure people's fates unfold according to plan. Now, years later, Corinthe has one last assignment: kill Lucas Kaller. His death will be her ticket home.
But for the first time, Corinthe feels a tingle of doubt. It begins as a lump in her throat, then grows toward her heart, and suddenly she feels like she is falling all over again–this time for a boy she knows she can never have. Because it is written: one of them must live, and one of them must die. In a universe where every moment, every second, every fate has already been decided, where does love fit in?
"Different and imaginative."–Kirkus Reviews

---
Tremor, the second book in bestselling author Patrick Carman's Pulse trilogy, is filled with more action-packed scenes and romance. Tremor will excite fans of I Am Number Four and The Maze Runner with its richly developed characters and electrifying story of love and revenge.
In the year 2051, some people have a second pulse. Like all who have "the pulse," Faith Daniels and Dylan Gilmore have telekinetic powers—they can move objects with their minds. But there are five second pulses in the world who have an even greater power: They are virtually indestructible. Both Faith and Dylan have the second pulse. As Dylan executes a plan to infiltrate enemy grounds, he'll have to face his only weakness—and a family secret that will threaten his very existence.
---
Scintillate by Tracy Clark – Winner of the 2015 Golden Quill award for YA! 
A mighty flame follows a tiny spark
Cora Sandoval's mother disappeared when she was five and they were living in Ireland. Since then, her dad has been more than overprotective, and Cora is beginning to chafe under his confines. But even more troubling is the colorful light she suddenly sees around people. Everyone, that is, except herself–instead, she glows a brilliant, sparkling silver.
As she realizes the danger associated with these strange auras, Cora is inexplicably drawn to Finn, a gorgeous Irish exchange student who makes her feel safe. Their attraction is instant, magnetic, and primal–but her father disapproves, and Finn's mother orders him home to Ireland upon hearing he's fallen in love. After a fight with her father, Cora flees to Ireland, both to follow Finn and to look for her missing mother.
There she meets another silver-haloed person and discovers the meaning of her newfound powers and their role in a conspiracy spanning centuries–one that could change mankind forever…and end her life.
---
Book Four of The St. Croix Chronicles

Forced out of London's coal-blackened streets, Cherry St. Croix is faced with her most difficult undertaking yet: sobriety.

At long last, my guardian, the enigmatic Mr. Oliver Ashmore, has revealed himself-and his order is clear: I am to be dried out at once, regardless of my wishes.

I loathe the country estate I am imprisoned within. Footsteps follow me, voices call for me, and my sanity wavers. In my fevered dreams, I am haunted by those I failed, while waking proves no protection from the ghosts of my reckless past. The craving for laudanum plagues me. I require a distraction.

To unravel the alchemical mysteries of my mother's family, I must rely on Ashmore's tutelage. I am lured to the art and drawn by the secrets my guardian possesses. Yet the deeper I delve, the more I believe that something dreadful disturbs these haunted corridors. In my madness, I fear that what it wants most…is me.

106,000 words
---
In the conclusion to The Fallen World trilogy, Kaelyn and her friends must protect the cure they have found from deadly enemies while searching for a true safe haven. 35,000 first printing.
---
When a violent demon begins wreaking havoc on her Minneapolis community as part of an effort to destroy people like herself, Audrey sets aside her friends' respective dramas to develop a powerful new ability despite the protests of her mother and boyfriend, Leon. 35,000 first printing.
---
Inspired by classic fairy tales, but with a dark and sinister twist, Grim contains short stories from some of the best voices in young adult literature today: 

Ellen Hopkins 

Amanda Hocking 

Julie Kagawa 

Claudia Gray 

Rachel Hawkins 

Kimberly Derting 

Myra McEntire 

Malinda Lo 

Sarah Rees-Brennan 

Jackson Pearce 

Christine Johnson 

Jeri Smith Ready 

Shaun David Hutchinson 

Saundra Mitchell 

Sonia Gensler 

Tessa Gratton 

Jon Skrovron
---
High school senior Cara Sweeney gets more than she bargained for when she agrees to participate in Earth's first intergalactic high school exchange program. 75,000 first printing.
---
The heart-stopping third installment in the New York Times bestselling Shatter Me series, which Ransom Riggs, author of Miss Peregrine's Home for Peculiar Children and Hollow City, called "a thrilling, high-stakes saga of self-discovery and forbidden love."
With Omega Point destroyed, Juliette doesn't know if the rebels, her friends, or even Adam are alive. But that won't keep her from trying to take down The Reestablishment once and for all. Now she must rely on Warner, the handsome commander of Sector 45. The one person she never thought she could trust. The same person who saved her life. He promises to help Juliette master her powers and save their dying world . . . but that's not all he wants with her.
The Shatter Me series is perfect for fans who crave action-packed young adult novels with tantalizing romance like Divergent by Veronica Roth, The Hunger Games by Suzanne Collins, and Legend by Marie Lu. Tahereh Mafi has created a captivating and original story that combines the best of dystopian and paranormal and was praised by Publishers Weekly as "a gripping read from an author who's not afraid to take risks."
---
In this third book in Marissa Meyers bestselling Lunar Chronicles series Cinder and Captain Thorne are fugitives on the run now with Scarlet and Wolf in tow Together theyre plotting to overthrow Queen Levana and prevent her army from invading Earth Their best hope lies with Cress a girl trapped on a satellite since childhood whos only ever had her netscreens as company All that screen time has made Cress an excellent hacker Unfortunately shes being forced to work for Queen Levana and shes just received orders to track down Cinder and her handsome accomplice When a daring rescue of Cress goes awry the group is splintered Cress finally has her freedom but it comes at a higher price than shed ever expected Meanwhile Queen Levana will let nothing prevent her marriage to Emperor Kai especially the cyborg mechanic Cress Scarlet and Cinder may not have signed up to save the world but they may be the only hope the world has
---
When Willa Dixon's brother dies on the family lobster boat, her father forbids Willa from stepping foot on deck again. With her family suffering, she'll do anything to help out—even visit the Grey Man. Everyone in her small Maine town knows of this legendary spirit who haunts the lighthouse, controlling the fog and the fate of any vessel within his reach. But what Willa finds in the lighthouse isn't a spirit at all, but a young man trapped inside until he collects one thousand souls. Desperate to escape his cursed existence, Grey tries to seduce Willa to take his place. With her life on land in shambles, will she sacrifice herself?
---
Best friends Jane and Holly have jumped into the river off Swallows Nest Bluff hundreds of times. But one day, Hollys jump goes wrong. Her body never comes up, yet something else doesa sad creature of mud, full of confusion and sorrow. Its Holly, somehow, trapped and mixed up with the river. And if Jane cant do something to help, Holly will take everybody down with hereven the people she loves the most. Blending Looking for Alaskas theme of lost friendship with Stephen Kings sense of small town horror, The Drowned Forest is a Southern gothic tale of grief, redemption, and the mournful yearning of an anguished soul. Praise:""Deliciously chilling…A solid creepfest.""KIRKUS REVIEWS
---
Night Owls bookstore is the one spot on campus open late enough to help out even the most practiced slacker. The employees' penchant for fighting the evil creatures of the night is just a perk…
Valerie McTeague's business model is simple: provide the students of Edgewood College with a late-night study haven and stay as far away as possible from the underworld conflicts of her vampire brethren. She's experienced that life, and the price she paid was far too high for her to ever want to return.
Elly Garrett hasn't known any life except that of fighting the supernatural beings known as Creeps or Jackals. But she always had her mentor and foster father by her side—until he gave his life protecting a book that the Creeps desperately want to get their hands on.
When the book gets stashed at Night Owls for safekeeping, those Val holds nearest and dearest are put in mortal peril. Now Val and Elly will have to team up, along with a mismatched crew of humans, vampires, and lesbian succubi, to stop the Jackals from getting their claws on the book and unleashing unnamed horrors…
---
A pulse-pounding thrill ride, where a teen girl and her animal companion must participate in a breathtaking race to save her brother's life–and her own.
Time is slipping away. . . .
Tella Holloway is losing it. Her brother is sick, and when a dozen doctors can't determine what's wrong, her parents decide to move to the middle of nowhere for the fresh air. She's lost her friends, her parents are driving her crazy, her brother is dying–and she's helpless to change anything.
Until she receives mysterious instructions on how to become a Contender in the Brimstone Bleed. It's an epic race across jungle, desert, ocean, and mountain that could win her the prize she desperately desires: the Cure for her brother's illness. But all the Contenders are after the Cure for people they love, and there's no guarantee that Tella (or any of them) will survive the race.
The jungle is terrifying, the clock is ticking, and Tella knows she can't trust the allies she makes. And one big question emerges: Why have so many fallen sick in the first place?
Victoria Scott's breathtaking novel grabs readers by the throat and doesn't let go.
---
Kristen Simmons' fast-paced, gripping YA dystopian series continues in Three.
Ember Miller and Chase Jennings are ready to stop running. After weeks spent in hiding as two of the Bureau of Reformation's most wanted criminals, they have finally arrived at the safe house, where they hope to live a safe and quiet existence.
And all that's left is smoking ruins.
Devastated by the demolition of their last hope, Ember and Chase follow the only thing left to them?tracks leading away from the wreckage. The only sign that there may have been survivors.
With their high profile, they know they can't stay out in the open for long. They take shelter in the wilderness and amidst the ruins of abandoned cities as they follow the tracks down the coast, eventually finding refugees from the destroyed safe house. Among them is someone from Chase's past?someone he never thought he'd see again.
Banding together, they search for a place to hide, aiming for a settlement a few of them have heard about…a settlement that is rumored to house the nebulous organization known as Three. The very group that has provided Ember with a tiny ray of hope ever since she was first forced on the run.
Three is responsible for the huge network of underground safe houses and resistance groups across the country. And they may offer Ember her only chance at telling the world her story.
At fighting back.
---
Never, Kentucky is not your average scenic small town. It is a crossways, a place where the dead and the living can find no peace. Not that Forest, an 18-year-old foster kid who works the graveyard shift at Lincoln Hospital, knew this when she applied for the job. Lincoln is a huge state mental institution, a good place for Forest to make some money to pay for college. But along with hundreds of very unstable patients, it also has underground tunnels, bell towers that ring unexpectedly, and a closet that holds more than just donated clothing….When the dead husband of one of Forest's patients makes an appearance late one night, seemingly accompanied by an agent of the Devil, Forest loses all sense of reality and all sense of time. Terrified, she knows she has a part to play, and when she does so, she finds a heritage that she never expected.
With her deep knowledge of mental illness and mental institutions, Susan Vaught brings readers a fascinating and completely creepy new book intertwining the stories of three young people who find themselves haunted beyond imagining in the depths of Lincoln Hospital.
---
Perfect for fans of We Were Liars, here is the thrilling sequel to Mind Games, from the #1 New York Times bestselling author of And I Darken.
This explosive sequel to Mind Games, which New York Times bestselling author Holly Black called "a brutal, exciting gem of a book," is a lightning-fast, wickedly smart tale of two sisters trapped in a web of deceit.
For years, Annie and Fia have been in an endless battle for survival against the Keane Foundation. Now the sisters have found allies who can help them escape. But Annie's visions of the future and Fia's flawless instincts can't always tell them who to trust.
The sisters can only rely on each other—and even their extraordinary gifts may not be enough to save them.
What are your must have titles for February? Tell us in the comments.
---
Authors/Publishers: have a book coming out soon?
Request a Review or schedule a visit/giveaway
Please leave a comment if we missed a title and we will update this post.