It's the last day of the month which means it's time to check out what we're reading next month in: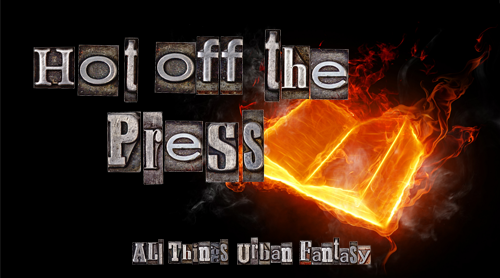 Want to know what titles came out in previous months? View previous Hot Off The Press posts
Starting in November we are having a Night Huntress read along to get ready for the seventh and last book in the series, UP FROM THE GRAVE releasing January 28, 2014.   Starting next Tuesday, we'll be reading and discussing each one of the Night Huntress books on every other Tuesday (with a break for the holidays).  Stop by over the next few months and talk about all things Night Huntress! Our first date is November 5 with HALF WAY TO THE GRAVE. Click here for the full reading schedule.
Happy Halloween!!!
—————————————–
*Release dates are subject to change.  Click '+ Description' to reveal the full description. Please visit our Titles Received For Review page to see which of these titles will be reviewed this month.
30 Adult Titles Releasing in November
---
Located on Manhattan's Lower East Side, Golgotham has been the city's supernatural district for centuries. Populated by creatures from myth and legend, the neighborhood's most prominent citizens are the Kymera, a race of witches who maintain an uneasy truce with the city's humans…
It has been several months since Tate Eresby developed her new magical ability to bring whatever she creates to life, but she is still learning to control her power. Struggling to make a living as an artist, she and Hexe can barely make ends meet, but they are happy.
That is until Golgotham's criminal overlord Boss Marz is released from prison, bent on revenge against the couple responsible for putting him there. Hexe's right hand is destroyed, leaving him unable to conjure his benign magic. Attempts to repair the hand only succeed in plunging Hexe into a darkness that can't be lifted—even by news that Tate is carrying his child.
Now, with her pregnancy seeming to progress at an astonishing rate, Tate realizes that carrying a possible heir to the Kymeran throne will attract danger from all corners, even beyond the grave…
---
Experience the incredible adventure and heart-stopping romance of the Iron Seas in this thrilling steampunk tale from New York Times bestselling author Meljean Brook. 
A former smuggler and thief, Ariq–better known as the Kraken King–doesn't know what to make of the clever, mysterious woman he rescues from an airship besieged by marauders. Unsure if she's a spy or a pawn in someone else's game, Ariq isn't about to let her out of his sight until he finds out… 
After escaping her fourth kidnapping attempt in a year, Zenobia Fox has learned to vigilantly guard her identity. While her brother Archimedes is notorious for his exploits, Zenobia has had no adventures to call her own–besides the stories she writes.
But when she jumps at the chance to escape to the wilds of Australia and acquire research for her next story, Zenobia quickly discovers that the voyage will be far more adventurous than any fiction she could put to paper…
---
Lauren Dane's breathtaking series comes to a thrilling conclusion as the heat of all-out war fans the fires of an otherworldly romance…
The bombing that almost killed Owen witch Molly Ryan has worsened the tensions between the humans and the Others. While the Others desperately campaign to prevent the passage of a law that would strip their people of all rights, the human separatists develop an agenda far worse than anyone imagined. With her position more precarious than ever, security head Helena Jaansen finds herself relying more and more heavily on her personal guard, Faine Leviathan, and, despite her better instincts, falling more deeply into the intimate connection that they share.
As Helena and Faine's explosive passion grows, a deadly separatist plot is discovered, one that could mean ultimate destruction for the Others, and war breaks out between the two opposing factions. With the Others forced into hiding, Helena must overcome her fear of repeating past failures to save her people—and her heart—before it's too late…
---
The stunning conclusion to the Mark of the Vampire series from New York Times bestselling author Laura Wright.
The violent attack left Synjon destroyed and his lover dead—at the will of the evil vampire Cruen. Syn's passionate savior was Petra. When she became pregnant with his child, it should have been a blessing—until Syn vanished after discovering the truth: Petra was the daughter of the man he despised above all others. The daughter of Cruen.
When Petra's health begins to decline, she contacts Syn to help save their baby. Though reluctant to see Petra, he cannot turn his back on his own innocent child. But night after night, as his feelings for Petra are rekindled, Syn becomes increasingly torn.
Although everyone assumes that Cruen is dead, Syn is not convinced—and is still hell-bent on finding and destroying him once and for all. But will his thirst for vengeance keep him from seeing what is really worth living for before it is too late?
---
Two opponents must confront the cause of their obsessive fury in the latest Novel of the Elder Races…
 
As a harpy, Sentinel Aryal is accustomed to dealing with hate, but Sentinel Quentin Caeravorn manages to inspire in her a burning ire unlike anything she's ever known. Aryal believes the new Sentinel to be a criminal, and vows to take him out as soon as the opportunity arises. But the harpy's incessant wrath has pushed Quentin to the limit, and forces him to make a deadly vow of his own.
 
To put an end to the conflict, Dragos, Lord of the Wyr, sends them on a reconnaissance mission to the Elven land of Numenlaur. Forced to work together, Aryal and Quentin's mutual antagonism escalates. Each fight draws forth more passion—culminating in an explosively sexual confrontation. But when their quest reveals real danger, Aryal and Quentin must resolve their differences in ways beyond the physical, before the entire Wyr is threatened.
---
New York Times bestselling author Keri Arthur continues her Dark Angels series as half-werewolf, half-Aedh Risa Jones races to save the world from descending into ultimate chaos….
Risa has angered several powerful people, and she's starting to feel the pressure from all sides. She also finds herself under the scrutiny of the vampire council, some of whom consider her a monster who should be destroyed. But they offer her a bloody bargain: Take on the lethal head of the council and others will support her.
As the search for the keys to hell heats up, Risa realizes that she has no choice. For the sake of the people she loves, she must find the keys—and get rid of Hunter—before the next gate is opened and brings the world closer to all hell breaking loose….
---
Instead of the deadly force it once was, magic is now a useless novelty. But not for Shame Flynn and Terric Conley, "breakers" who have the gift for reverting magic back to its full-throttle power. In the magic-dense city of Portland, Oregon, keeping a low profile means keeping their gifts quiet. After three years of dealing with disgruntled magic users, Shame and Terric have had enough of politics, petty magic, and, frankly, each other. It's time to call it quits.
When the government discovers the breakers' secret—and its potential as a weapon—Shame and Terric suddenly become wanted men, the only ones who can stop the deadly gift from landing in the wrong hands. If only a pair of those wrong hands didn't belong to a drop-dead-gorgeous assassin Shame is falling for as if it were the end of the world. And if he gets too close to her, it very well could be…. 
 
---
"A hot, hot series." —
Library Journal
"Sizzling." —RT Book Reviews
Braith of the Darkness likes going through life unnoticed. Not an easy task for a She-dragon of royal descent. But the evil plots of her father are turning her quiet, boring life upside down, and she has now become the enemy of the most vicious queen her kind has ever known. But for once, Braith won't have to fight alone. Not when the warrior dragon of her dreams is willing to risk everything to save her neck.
Addolgar the Cheerful wishes he could say he's helping the pretty royal strictly for honorable reasons–but he'd be lying. It's not his fault, though! He didn't tell Braith of the Darkness to have the most delicious tail he's ever seen! Yet before Addolgar can get his very strong claws on that tail, heads are going to roll. Just hopefully not theirs. . .
"A chest thumping, mead-hall rocking, enemy slaying brawl of a good book." –All Things Urban Fantasy on The Dragon Who Loved Me
53,813 Words
---
In To Dance with the Devil, the latest entry in Cat Adams's Blood Singer series, Celia Graves's newest client is one of the last surviving members of a magical family that is trapped in a generations-old feud with other magic-workers. She's supposed to die at the next full moon unless Celia can broker peace between the clans or break the curse before it can take effect.
For the first time in a long while, Celia's personal life is looking up. Her vampire abilities seem to be under control, her Siren abilities have gotten more reliable, and even though her office was blown up, her services are more in demand than ever now that she's fought off terrorists and been part of the royal wedding of the year. Her friends all seem to be finding love and her grandmother has―finally―agreed to go to family therapy.
The only trouble spot is Celia's love life. Not long ago, she had two boyfriends. Now she barely has one and she isn't sure she wants him. But Bruno DeLuca is a powerful mage and Celia needs his help…especially after she's attacked and her client is kidnapped.
---
A SPY. AN AIRSHIP. AND A BROKEN HEART.
 
After losing her husband to a rogue French agent, Charlotte Moncrieffe wants to make her mark in international espionage. And what could be better for recovering secret long-lost documents from the Palais Garnier than her stealth dirigible, Gossamer Wing? Her spymaster father has one condition: He won't send her to Paris without an ironclad cover.
 
Dexter Hardison prefers inventing to politics, but his title as Makesmith Baron and his formidable skills make him an ideal husband-imposter for Charlotte. And the unorthodox undercover arrangement would help him in his own field of discovery.
 
But from Charlotte and Dexter's marriage of convenience comes a distraction—a passion that complicates an increasingly dangerous mission. For Charlotte, however, the thought of losing Dexter also opens her heart to a thrilling new future of love and adventure.
---
Infinity (Chronicles of Nerissette) by Andria Buchanan:
The kingdom of Nerissette is finally at peace. After multiple battles, Queen Allie just might have the time to start building a relationship with the dragon next door, Winston, before her sixteenth birthday. But unrest is forming at the borders and soon she realizes that it's not just the Fate Maker who wants to take her crown, but her aunt, Queen Bavasama.
When Bavasama sends her troops over the border into Nerissette on a campaign of mass destruction, Allie has to decide whether or not she's willing to bring her battle-scarred country back to war. She can't take the chance of letting more people die, or letting those she's lost disappear from memory.
She must survive long enough to save her country and, in the end, decide what she will do when faced with a final, horrible series of choices.
---
Eamon Evernight has always lived in his older brother's shadow. While his brother is fair of hair and lithe in body, Eamon sparks fear with his fiery locks and massive frame-and rumors of a mysterious power. But when his brother has the good fortune to be betrothed to a beautiful stranger, it's Eamon's help-and quick wit and romantic heart–that he needs. Eamon agrees to write the noble lady…a generous offer that will forever leave him a changed man.
Lady Luella Jane Moran has no interest in an arranged marriage and tries valiantly to dissuade her betrothed from afar. Though her own letters plainly state her case, the words her husband-to-be writes her leave her aching for his touch. Will Lu give in to the desire the missives have kindled within her? Or will desire turn cold when she discovers their true author?
33,000 words
---
Esther Diamond's year gets off to a rocky start when NYPD's Detective Connor Lopez, who slept with her and then
didn't call
, shuts down the Little Italy restaurant where Esther works between acting jobs and gets her arrested. Once she's out of handcuffs, Esther takes a small role in a grad student's film project in Chinatown—where her friend, semi-retired hit man Lucky Battistuzzi, is hiding out in a Chinese-Italian mortuary.
Esther and Lucky soon realize that something strange is going on in Chinatown, where mysterious gourmet fortune cookies are inflicting deadly mystical curses on the hapless victims who receive them as gifts—and before long, Esther learns that Detective Lopez is one of the recipients. As preparations heat up for the Chinese New Year, when the icy streets will be filled with costumed lion dancers, firecrackers, and dense crowds, Esther and Lucky summon the help of their friend Max, a semi-immortal mage, to help them save Chinatown and Lopez—though he doesn't deserve it—from the menace of a maniacal murderer.
The Misfortune Cookie is the sixth installment of the acclaimed Esther Diamond series.
---
In Debbie Herbert's debut novel, there are two secrets, each one with a deadly consequence… 

Shelly Connors's worlds—on land and in the sea—are turned upside down when an evening swim turns into a nightmare. On a sweltering night deep in the bayou, the mystical mermaid witnesses a horrifying act. With a monstrous killer now hot on her trail, her life and the lives of her kin are in jeopardy. 

Terrified of becoming the next victim, Shelly has no choice but to turn to Sheriff Tillman Angier. Tillman has had his intense gray eyes on the sultry honey-haired beauty for a while. The feelings are mutual…and impossible to ignore. But he's determined to solve the murders, and he knows Shelly's hiding something. Can she trust him with her deepest secret?
---
A PSY/CHANGELING NOVELLA from the New York Times bestselling author of Shards of Hope, Shield of Winter, and Heart of Obsidian
Predatory desire becomes a sensual game of control…
A dominant changeling wolf, SnowDancer lieutenant Cooper is not known for his patience. But when it comes to courting the shy, sexy woman he wants in his life and in his bed, he'll have to use every ounce of control in his body to keep both man and wolf in check…at least until he convinces Grace he only bites a little.
One of the most submissive wolves in the SnowDancer pack, Grace knows nothing can come of her sensual fascination with big, bad, beautiful Cooper. He might possess her over and over in erotic dreams that leave her aching for the rough heat of his touch, but she knows that in reality, he is far too dangerous for her to handle. Then Cooper decides to change all the rules…
Includes a preview of the Psy/Changeling novel Heart of Obsidian!
Declaration of Courtship previously appeared in Wild Invitation
---
Now available together as an ebook boxed set, four action-packed urban fantasy novels (Trance, Changeling, Tempest, and Chimera) about an X-Men-like group of young people with superpowers.

In a future America that's been devastated by battles between Rangers (Metas using their powers for good), Banes (Metas using their power to wreak havoc), and the military, the now-grown surviving children of Rangers are regranted powers by a mysterious force. Facing threats from every side, the Metas must work together to keep the peace.
---
The fantastic conclusion to the Immortal Empire series that started with the spectacular God Save the Queen.
Xandra Vardan thought life would be simpler when she accepted the goblin crown and became their queen, but life has only become more complicated. Everyone — vampires, werewolves, and humans — wants the goblins on their side, because whoever has the goblins –wins.
With human zealots intent on ridding the world of anyone with plagued blood and supernatural politics taking Britain to the verge of civil war, Xandra's finding out that being queen isn't all it's cracked up to be, and if she doesn't do something fast, hers will be the shortest reign in history.
The Immortal Empire
God Save the Queen
The Queen is Dead
Long Live the Queen
---
Young ex-slave Gideon Bardsley is a brilliant inventor, but the job is less glamorous than one might think, especially since the assassination attempts started. Worse yet, they're trying to destroy his greatest achievement: a calculating engine called Fiddlehead, which provides undeniable proof of something awful enough to destroy the world. Both man and machine are at risk from forces conspiring to keep the Civil War going and the money flowing.
Bardsley has no choice but to ask his patron, former president Abraham Lincoln, for help. Lincoln retired from leading the country after an attempt on his life, but is quite interested in Bardsley's immense data-processing capacities, confident that if people have the facts, they'll see reason and urge the government to end the war. Lincoln must keep Bardsley safe until he can finish his research, so he calls on his old private security staff to protect Gideon and his data.
Maria "Belle" Boyd was a retired Confederate spy, until she got a life-changing job offer from the Pinkerton Detective Agency. Pinkerton respects her work, despite reservations about her lingering Southern loyalties. But it's precisely those loyalties that let her go into Confederate territory to figure out who might be targeting Bardsley. Maria is a good detective, but with spies from both camps gunning for her, can even the notorious Belle Boyd hold the greedy warhawks at bay?
Another rollicking alternate history from Cherie Priest?Fiddlehead is the fifth book in the Clockwork Century steampunk series that started with Boneshaker.
---
Trish J. MacGregor returns to a mythic city high in the Ecuadorian Andes in Apparition, the sequel to Esperanza and Ghost Key.
Tess and Ian have been living in the high city of Esperanza for years, along with Tess's niece, Maddie, and her partner, Nick Sanchez. They thought they could rest, that they had defeated the brujo threat to our plane of existence. But they were wrong.
A new and greater threat has formed, a new tribe of the hungry dead, seeking to possess the bodies of the living in order to experience the passions of physical life. This new tribe has found the door to the physical plane that is Esperanza, and they threaten all human life. Only the outnumbered Light Chasers and their human allies can stand against the evil brujos.
---
A spine-tingling new Jeremiah Hunt supernatural thriller!
New Orleans was nearly the death of Jeremiah Hunt, between a too-close brush with the FBI and a chilling, soul-searing journey through the realm of the dead that culminated with a do-or-die confrontation with Death himself.
Hunt survived, but found no peace. When he performs an arcane ritual to reclaim the soul of the magically gifted, beautiful women who once saved him, he must flee the law once again, to the temporary sanctuary of Los Angeles, city of angels.
In L.A., Hunt must contend with Carlos Fuentes, who sees in the blind exorcist a means to obtain the mystical key that opens the gates of Hell. Fuentes knows Hunt's weakness is his loyalty – to the woman he loves and to another supernaturally gifted friend – and threatens to torture them in order to get Hunt help complete his dreadful quest.
Hunt has learned a lot since his life was irrevocably hijacked by faith months ago. But when enigmatic Preacher calls in his marker for helping Hunt in New Orleans, Hunt knows that all his newfound experience and ability will go for naught unless he can keep both the Preacher and Fuentes at bay long enough to somehow find a way to free his friends from mortal peril.
In WATCHER OF THE DARK, take a trip to the dark underbelly of the City of Angels to experience an engrossing mix of fantasy, thriller, and horror. This book is sure to leave you sleeping with the lights on.
At the publisher's request, this title is being sold without Digital Rights Management software (DRM) applied. 
---
The One-Eyed Jack and the Suicide King: personifications of the city of Las Vegas — its history, mystery, mystical power, and heart!
When the Suicide King vanishes — possibly killed — in the middle of a magic-rights turf war started by the avatars of Los Angeles, a notorious fictional assassin, and the mutilated ghost of Benjamin "Bugsy" Siegel — his partner, the One-Eyed Jack, must seek the aid of a bizarre band of legendary and undead allies: the ghosts of Doc Holliday and John Henry the steel-driving man; the echoes of several imaginary super spies, decades displaced in time; and a vampire named Tribute, who bears a striking resemblance to a certain long-lost icon of popular music.
---
In Black Widow Demon by Paula Altenburg, passionate and headstrong, half-demon Raven is nearly executed on the orders of her fundamentalist stepfather. She escapes from the burning stake using the gifts of her otherworldly heritage and the help of a mortal stranger named Blade. Now she's set on revenge, and only quiet, intense Blade stands in her way.
A retired assassin weary of the weight of his past, Blade has crossed the desert to seek out a new life. His journey is interrupted when his conscience demands he help Raven find an old friend who can help her. Saving her from her need for revenge and delivering her into the hands of loved ones means he's one step closer to redemption.
But as Blade's sense of duty becomes something more and threats, both mortal and immortal, stalk the woman he can't abandon, he could very well fall back into the life he's trying so hard to escape.
---
Chain of Illusions (Bringer and the Bane) by Boone Brux
Rell has lived in the Shadow World for thirteen years as a Demon Bane, the formerly vivacious young woman now the demonic enemy of the immortal Bringers. But when she is given the chance to become human again?and a full-powered Bringer?Rell isn't sure if it's better to be a demon in the Shadow World or to risk her life for her humanity.
For two years, Siban had been tortured in the Bane prison, only to fall in love with the beautiful demon who helped him escape. Tormented by the thought of never seeing her again, he maintains a life of solitude. So, when Rell's human body is rescued from the Shadow World, he will do anything to be with her?even if it means challenging death to become a Bringer, too.
But once their Bringer transformations and training are completed, Siban and Rell must join a mission to go deep in the Shadow World to rescue others trapped by the Demon Bane King. And what they discover destroys everything they knew about the Demon Bane. The lovers must learn to trust themselves, each other, and their new powers if they're going to make it out alive.
---
In the third page-turning novel in the captivating Warriors series, a fiery lass bent on revenge meets her match in a powerful Norse warrior.

Award-winning author Melissa Mayhue returns to the Highlands, where a beautiful warrior intent on avenging her father's murder joins forces with the captivating Norseman who saved her life. . . .

Descendant of the ancient Pictish royal line, Bridget MacCulloch fears nothing, so when brash Halldor O'Donar rebuffs her offer to help defeat the foe that killed her father, she refuses to surrender her quest. But Bridget's need for vengeance is equaled only by her growing attraction to Halldor.

Descendant of the Norse god Thor, Halldor must find the missing Sword of the Ancients, for only with this weapon can he overcome the loathsome monster that has entered the Mortal world determined to destroy it. Though he's forbidden Bridget from accompanying him on his mission, he soon discovers the stubborn—yet sinfully irresistible—warrior princess heeds no one but herself.

Now they must learn to trust each other if they're to defeat their enemies . . . or risk everything as they surrender to a desire with the power to conquer all.
---
The exhilarating, genre-bending sequel to the sensational New York Times bestseller City of Dark Magic
"If you're looking for a time-travel mystery with laughs, danger, and a romantic interest clad in lederhosen (and who isn't?), look no further."
—People (4 Stars)
In this action-packed sequel to City of Dark Magic, we find musicologist Sarah Weston in Vienna in search of a cure for her friend Pollina, who is now gravely ill and who may not have much time left. Meanwhile, Nicolas Pertusato, in London in search of an ancient alchemical cure for the girl, discovers an old enemy is one step ahead of him. In Prague, Prince Max tries to unravel the strange reappearance of a long dead saint while being pursued by a seductive red-headed historian with dark motives of her own.
In the city of Beethoven, Mozart, and Freud, Sarah becomes the target in a deadly web of intrigue that involves a scientist on the run, stolen art, seductive pastries, a few surprises from long-dead alchemists, a distractingly attractive horseman who's more than a little bloodthirsty, and a trail of secrets and lies. But nothing will be more dangerous than the brilliant and vindictive villain who seeks to bend time itself. Sarah must travel deep into an ancient mystery to save the people she loves.
---
Stranded with a murderer… 
Rachel de Luca's uncanny sense of perception is the key to her success as a self-help celebrity. Even before she regained her sight, she had a gift for seeing people's most carefully hidden secrets. But the secret she shares with Detective Mason Brown is one she has promised to keep. As for Mason, he sees Rachel more clearly than she'd like to admit. 
After a single night of adrenaline-fueled passion, they have agreed to keep their distance—until a string of murders brings them together again. Mason thinks that he can protect everyone he loves, including Rachel, by taking them to a winter hideaway, but danger follows them up the mountain. 
As guests disappear from the snowbound resort, the race to find the murderer intensifies. Rachel knows she's a target. Will acknowledging her feelings for Mason destroy her—or save them both and stop a killer?
---
A #1 New York Times Bestseller!
In the spirit of FABLES: 1001 NIGHTS OF SNOWFALL and FABLES: WEREWOLVES OF THE HEARTLAND comes the first ever original graphic novel from the pages of #1 New York Times bestselling writer Bill Willingham's FAIREST.
FAIREST has explored the secret histories of the most stunning beauties in Fabletown: Cinderella, Snow White, Briar Rose, Rapunzel, and the list goes on and on. In FAIREST IN ALL THE LAND, the best names in comics take their turns fleshing out the pasts of the loveliest Fables in existence. For all those wanting to dive into FAIREST or FABLES, this original graphic novel is a fantastic entry point, as well as a great new chapter for those that have been following Bill Willingham's fairy tale epic for years.
---
Amazon Post-Apocalyptic Bestseller
Amazon Dystopian Bestseller
Book One in the heart-pounding Pulse Trilogy–a gripping erotic romance set in post-apocalyptic New York City one year after an electromagnetic pulse destroys America's power grid. "Intense, exciting, and sizzlingly sexy–a perfect post-apocalyptic romance!" (Heather Thurmeier, bestselling author of Escape to My Arms and Stuck on You)
Emily Rosen lives in a military camp at Grand Central Station, where women sell their bodies to soldiers for extra rations. When she discovers a dark secret–that America is rebuilding outside of New York City, and everything the city's refugees have been told is a lie–she escapes, the soldiers hot on her heels…
But Christopher Mason, a convict who broke out of prison after the Pulse, finds Emily first. Although he's survived this long on the streets by looking out only for himself, Emily is beautiful, alluring, and impossible to leave behind.
Now Emily must convince this intimidating, magnetic stranger to be her guide as they journey out of New York and into the unknown. She'll barter with her body, but sex with Mason can never be currency–it's pure passion, and everything she desires. Despite the crumbling world around them, can Emily and Mason discover true love blooming in the darkest of places?
30 YA Titles Releasing in November
---
Bestselling author Nicola Marsh brings her award-winning style and experience to the young adult universe with a witty, spirited, and action-packed teen fantasy, the first in the Solar Snatchers series.
When she least expects it, sixteen-year-old Holly Burton's unremarkable life is shaken to the core. A vision of the mother Holly never knew leaves her questioning everything she believes. 
Eager for answers, Holly enrolls at a boarding school for highly gifted students in Wolfebane, New Hampshire. But Holly's complicated life worsens when she accidentally transports to a parallel existence where she's confronted by a dark and ancient evil.
With the help of Joss, a sexy alpha warrior sworn to protect her, and her new BFF, the equally swoon-worthy Quinn, Holly faces her fears and an unlikely adversary in a showdown that is worse than anything she could've possibly imagined …
---
It's a beautiful day for a war. As the mortal world slowly slips into chaos of the godly kind, Alexandria Andros must overcome a stunning defeat that has left her shaken and in doubt of their ability to end this war once and for all. And with all the obstacles between Alex and her happily-ever-after with the swoonworthy Aiden St. Delphi, they must now trust a deadly foe as they travel deep into the Underworld to release one of the most dangerous gods of all time.  In the stunning, action-packed climax to the bestselling Covenant Series, Alex must face a terrible choice: the destruction of everything and everyone she holds dear… or the end of herself.
---
The explosive finale to Marie Lu's
New York Time
s bestselling LEGEND trilogy—perfect for fans of THE HUNGER GAMES and DIVERGENT!
He is a Legend.
She is a Prodigy.
Who will be Champion?  
 
June and Day have sacrificed so much for the people of the Republic—and each other—and now their country is on the brink of a new existence. June is back in the good graces of the Republic, working within the government's elite circles as Princeps Elect while Day has been assigned a high level military position. But neither could have predicted the circumstances that will reunite them once again. Just when a peace treaty is imminent, a plague outbreak causes panic in the Colonies, and war threatens the Republic's border cities. This new strain of plague is deadlier than ever, and June is the only one who knows the key to her country's defense. But saving the lives of thousands will mean asking the one she loves to give up everything he has. With heart-pounding action and suspense, Marie Lu's bestselling trilogy draws to a stunning conclusion.
 
---
Kai and Ginny grew up together–best friends since they could toddle around their building's rooftop rose garden. Now they're seventeen, and their relationship has developed into something sweeter, complete with stolen kisses and plans to someday run away together.
But one night, Kai disappears with a mysterious stranger named Mora–a beautiful girl with a dark past and a heart of ice. Refusing to be cast aside, Ginny goes after them and is thrust into a world she never imagined, one filled with monsters and thieves and the idea that love is not enough.
If Ginny and Kai survive the journey, will she still be the girl he loved–and moreover, will she still be the girl who loved him?
Jackson Pearce, author of the acclaimed Sisters Red and Fathomless, has returned with a unique vision of Hans Christian Andersen's "The Snow Queen," one about power and redemption, failure and hope, and the true meaning of strength.
---
Seventeen-year-old Cassie is a natural at reading people. Piecing together the tiniest details, she can tell you who you are and what you want. But, it's not a skill that she's ever taken seriously. That is, until the FBI come knocking: they've begun a classified program that uses exceptional teenagers to crack infamous cold cases, and they need Cassie.
What Cassie doesn't realize is that there's more at risk than a few unsolved homicides-especially when she's sent to live with a group of teens whose gifts are as unusual as her own. Soon, it becomes clear that no one in the Naturals program is what they seem. And when a new killer strikes, danger looms close. Caught in a lethal game of cat and mouse with a killer, the Naturals are going to have to use all of their gifts just to survive.
Think The Mentalist meets Pretty Little Liars-Jennifer Lynn-Barnes' The Naturals is a gripping psychological thriller with killer appeal, a to-die-for romance, and the bones of a gritty and compelling new series.
Praise for THE NATURALS:
"The Naturals is Criminal Minds for the YA world, and I loved every page." –New York Times best-selling author Ally Carter
"This savvy thriller grabs readers right away." –Kirkus Reviews
"Barnes shows every card at just the right moment, catching readers off-guard at the final reveal. It's a stay-up-late-to-finish kind of book, and it doesn't disappoint." –Publishers Weekly
"In this high-adrenaline series opener …even a psychic won't anticipate all the twists and turns." –Booklist
---
Does one need four fully grown foxgloves for decorating a dinner table for six guests? Or is it six foxgloves to kill four fully grown guests?
Sophronia's first year at Mademoiselle Geraldine's Finishing Academy for Young Ladies of Quality has certainly been rousing! For one thing, finishing school is training her to be a spy (won't Mumsy be surprised?). Furthermore, Sophronia got mixed up in an intrigue over a stolen device and had a cheese pie thrown at her in a most horrid display of poor manners.
Now, as she sneaks around the dirigible school, eavesdropping on the teachers' quarters and making clandestine climbs to the ship's boiler room, she learns that there may be more to a field trip to London than is apparent at first. A conspiracy is afoot–one with dire implications for both supernaturals and humans. Sophronia must rely on her training to discover who is behind the dangerous plot-and survive the London Season with a full dance card.
In this bestselling sequel to New York Times bestselling Etiquette & Espionage, class is back in session with more petticoats and poison, tea trays and treason. Gail's distinctive voice, signature humor, and lush steampunk setting are sure to be the height of fashion this season.
---
The towering vertical city of Mahala is on the brink of war with its neighboring countries. It might be his worst nightmare, but Rojan and the few remaining pain mages have been drafted in to help.
The city needs power in whatever form they can get it — and fast. With alchemists readying a prototype electricity generator, and factories producing guns faster than ever, the city's best advantage is still the mages. Tapping their power is a risky plan, but with food in the city running out, and a battle brimming that no one is ready for, risky is the best they've got…
The spectacular conclusion to the adventures of Rojan Dizon, which began with the thrilling fantasy debut Fade to Black.
---
She didn't know how far she'd go–until she was pushed.
Remy O'Malley was just learning to harness her uncanny healing power when she discovered the other, darker half of her bloodline. Now she lives trapped between two worlds, uneasy among her fellow Healers–and relentlessly hunted by the Protectors.
Forced to conceal her dual identity, and the presence of her Protector boyfriend Asher Blackwell, Remy encounters a shadow community of Healers who will put her loyalties to the test.
Pushed to the limit, with the lives of those she loves most on the line, Remy must decide whether to choose sides in a centuries-old war–or make the ultimate sacrifice and go to a place from which she may never return. . .
Praise for Corrine Jackson's Touched
"The first Sense Thieves novel does not disappoint. . .The characters are so realistic; you can't help but imagine yourself as one of them. Thrilling and chilling!" —RT Book Reviews, 4 Stars
"A star-crossed romance highlights this series opener. . .Good suspense, imaginative premise." —Kirkus
---
Because of what you are, the Believers will hunt you down.
A storm is brewing on the streets of LA, one that has intensified since a tragic and deadly confrontation claimed an innocent life.
While Gabriel Stewart trains his army of teen psychics to stop Alexander Reese–the obsessed leader of the Believers–the fanatical church becomes more bent on the annihilation of all Indigo and Crystal children. They're silencing the voices of the telepathic hive, one soul at a time, with frightening experiments cruelly executed on vulnerable minds.
When the Believers torture a mysterious homeless boy, Oliver Blue, they brainwash him into betraying his own. The boy becomes a deadly pawn to take Gabriel down. As the fires of chaos burn around him, Gabe is running out of time. He'll need to confront his past–and the man who made him–before the hope of peace for the future is silenced forever.
---
As half-angel Willow strives to save the world from her parasitic otherworldly kin, romance and tension heat up to a climactic finale.
In the devastated remains of the world, millions of people live in "Edens" provided by the angels who have all but enslaved humanity. As the angelic stranglehold on humanity tightens, Willow and Alex are recruiting and training new Angel Killers while struggling to hold ground on the celestial battlefield. Willow continues to struggle with feelings for Seb, and her love and resolve are tested as a shattering revelation sends Alex on a separate journey. Now that the final battle versus the angels is about to begin — and the fate of the world hangs in the balance — each of them must face the consequences of their own choices. Will love endure? Will the human race survive?
---
In this sequel to the bestselling fantasy thriller,
Angelfall,
the survivors of the angel apocalypse begin to scrape back together what's left of the modern world. When a group of people capture Penryn's sister Paige, thinking she's a monster, the situation ends in a massacre. Paige disappears. Humans are terrified. Mom is heartbroken.
Penryn drives through the streets of San Francisco looking for Paige. Why are the streets so empty? Where is everybody? Her search leads her into the heart of the angels' secret plans, where she catches a glimpse of their motivations, and learns the horrifying extent to which the angels are willing to go.
Meanwhile, Raffe hunts for his wings. Without them, he can't rejoin the angels, can't take his rightful place as one of their leaders. When faced with recapturing his wings or helping Penryn survive, which will he choose?
---
The wall between our world and that of vengeful spirits has protected humanity for more than 400 years. It's about to come crashing down.
Ellie Lancaster has lived her whole life by the site of the mysterious Lost Colony of Roanoke, the North Carolina settlement that vanished without a trace around 1590. Only the descendants of the two men who banished the spirits of an enemy tribe from the material realm know what really happened to the colony. Ellie is one of those descendants—a Curse Keeper. Her father took pains to teach her what he knew of the curse and the responsibilities of its guardians. He taught her that if the two Curse Keepers ever meet, the curse will be lifted, the gate will open, and the raging Native American spirits will be unleashed to seek their revenge.
Despite her father's seriousness, Ellie has always taken the legend for a harmless fairy tale. Until she meets the darkly handsome, but downright infuriating, Collin Dailey and realizes everything she was told is true. For when they meet, it's like the air is sucked from the room. Collin's presence is electrifying… and it's not just attraction Ellie feels, but the inexorable pull toward her destiny. The prophecy is real, and now Ellie and Collin must battle supernatural forces and their loathing—and passion—for each other to set things right.
The Curse Keepers are all that stand between the world and its destruction.
---
Sydney Sage is an Alchemist, one of a group of humans who dabble in magic and serve to bridge the worlds of humans and vampires. They protect vampire secrets—and human lives.
In The Indigo Spell, Sydney was torn between the Alchemist way of life and what her heart and gut were telling her to do. And in one breathtaking moment that Richelle Mead fans will never forget, she made a decision that shocked even her. . . .
But the struggle isn't over for Sydney. As she navigates the aftermath of her life-changing decision, she still finds herself pulled in too many directions at once. Her sister Zoe has arrived, and while Sydney longs to grow closer to her, there's still so much she must keep secret. Working with Marcus has changed the way she views the Alchemists, and Sydney must tread a careful path as she harnesses her profound magical ability to undermine the way of life she was raised to defend. Consumed by passion and vengeance, Sydney struggles to keep her secret life under wraps as the threat of exposure—and re-education—looms larger than ever.
Pulses will race throughout this smoldering fourth installment in the New York Times bestselling Bloodlines series, where no secret is safe.
---
"Dreams and reality bleed into each other in this dangerous and edgy romance!" –Justine magazine
Fate has bound them together?and torn them apart. Now, in Horizon, Daire and Dace face one final fight that will seal their destiny forever.
Daire Santos is the last of the Soul Seekers, and the only thing standing between the Richters and the destruction of everyone she loves. With her grandmother gone and Cade back in Enchantment, Daire must finally step into her destiny and lead the fight against the Richters. But what if that means sacrificing the person she loves most?
Bound to the Richters by blood, Dace struggles against the darkness growing inside him that threatens to claim Daire too. Though Daire refuses to give up on him, the choice may not be hers. An epic battle is on the horizon and the end of the world looms near. With such insurmountable odds stacked against them, is their love really enough to conquer all?
Also available: The Soul Seekers Books 1, 2 and 3 (Fated, Echo and Mystic) from bestselling author Alyson Noël.
---
In this sequel to the dystopian fantasy-adventure ELEMENTAL, which James Dashner called "fantastic," the stakes are life-or-death and nothing is as it appears to be.
Thomas and his friends have rescued the Guardians and commandeered the pirates' ship, but the pirates still hold fast to Roanoke Island. Using his newly discovered element, Thomas hears a radio message calling for refugees to head to Fort Sumter. They sail south, but quickly discover that their elements wane as they leave Roanoke behind. There is something sinister going on in the refugee colony too. From the perilous food-gathering squads, to the constant threat of rat infestation, to dangerous secrets, Thomas and his colonists begin to realize that this promising new world may be even more terrifying than the one they left behind.
Fans of The Maze Runner and Ship Breaker will love the fast pace, high stakes, and touches of romance in this thrilling novel by an award-winning author.
---
For fans of Maggie Stiefvater and Holly Black comes a dark mystery set in a secret New Orleans voodoo society.
Claire Kincaid would love to be normal. But as a descendant of Marie Laveau, the most powerful voodoo queen in history, that's just not possible. Even worse, Claire's lack of interest in the craft makes her an outsider in her community, putting her secret romance with the voodoo Guild leader's son at odds. But when mysterious strangers start requesting black market items from local voodoo shops, including the one her family owns, Claire decides to investigate. With the help of some unlikely allies and her gorgeous boyfriend, Claire must uncover the dark truths her family has kept hidden from her and unravel a dangerous plot that threatens to destroy every member of the Guild, including her family and the boy she loves.
---
While Morganville, Texas, is often a troubled town, Claire Danvers and her friends are looking forward to coming home. But the Morganville they return to isn't the one they know; it's become a different place—a deadly one…
 
Something drastic has happened in Morganville while Claire and her friends were away. The town looks cleaner and happier than they've ever seen it before, but when their incoming group is arrested and separated—vampires from humans—they realize that the changes definitely aren't for the better.
 
It seems that an organization called the Daylight Foundation has offered the population of Morganville something they've never had: hope of a vampire-free future. And while it sounds like salvation—even for the vampires themselves—the truth is far more sinister and deadly.
 
Now, Claire, Shane and Eve need to find a way to break their friends out of Daylighter custody, before the vampires of Morganville meet their untimely end…
 
---
The day Eden met Ryan changed her world forever. Actually, not just her world. Ryan has time traveled from the future to save the world. In a few weeks, Eden's best friend Connor will discover a new planet-one where human life is possible. The discovery will make him famous. It will also ruin the world as we know it. When Ryan asks Eden for help, she must choose between saving the world and saving her best friend's greatest achievement. And a crush on Ryan complicates things more than she could have imagined. Because Connor is due to make the discovery after the girl he loves breaks his heart. That girl is Eden.
Grounded in a realistic teen world with fascinating sci-fi elements, After Eden is a heart-pounding love triangle that's perfect for dystopian fans looking for something new to devour.
---
The Elysium Chronicles, J.A. Souders' riveting SF series for teens which began with the psychological thriller Renegade, continues in Revelations.
Six weeks after her arrival on the Surface, Evelyn Winters is no closer to unlocking the memories lost in her subconscious than she was when she first came. Isolated in a strange new society, Evie has only Gavin Hunter to remind her of who she once was.
But even with a clean slate, it's easy to see that Evie doesn't fit in on the Surface. And as her differences make her feel more and more alone, she can't help but yearn for that place she doesn't remember: the isolated city hidden in the depths of the ocean. Elysium. Home.
But she can't exactly tell Gavin what she's feeling. Not when he's the one who helped her escape Elysium in the first place, and has the scars to prove it. Though the doctors say otherwise, Gavin believes that Evie just needs time. And if her memories don't come back, well, maybe she's better off not remembering her past.
But the decision may be out of their hands when Evie's ever-elusive memories begin to collide with reality. People and images from her past appear in the most unlikely places, haunting her, provoking her…and making her seem not only strange but dangerous.
Evie and Gavin can't wait around for her memories to return. They'll have to journey across the Outlands of the Surface to find help, and in the end, their search may just lead them back to the place it all started…
---
M. T. Anderson meets Cory Doctorow in this teen debut from #1 New York Times bestseller Sean Williams, who also coauthors the Troubletwisters series with Garth Nix.
When a coded note promises improvement—the chance to change your body any way you want, making it stronger, taller, more beautiful—Clair thinks it's too good to be true, but her best friend, Libby, falls into a deadly trap.
With the help of the school freak and a mysterious stranger, Clair races against the clock and around the world to save Libby, even as every step draws her deeper into a deadly world of cover-ups and conspiracies.
Action and danger fuel this near-future tale of technology, identity, and the lengths one girl will go to save her best friend.
---
From author Andrew Fukuda comes The Trap, the explosive finale to The Hunt trilogy?perfect for fans of The Hunger Games!
After barely escaping the Mission alive, Gene and Sissy face an impossible task: staying alive long enough to stop an entire world bent on their destruction. Bound on a train heading into the unknown with the surviving Mission girls, Gene, Sissy, David, and Epap must stick together and use everything they have to protect each other and their only hope: the cure that will turn the blood-thirsty creatures around them into humans again. Now that they know how to reverse the virus, Gene and Sissy have one final chance to save those they love and create a better life for themselves. But as they struggle to get there, Gene's mission sets him on a crash course with Ashley June, his first love . . . and his deadliest enemy.
---
"One of the most interesting premises of any contemporary YA book this year. Moreover, its parallels to the literary powerhouse Oliver Twist are brilliant. With Barnes' near-flawless writing, excellent character development and a smart storyline that readers will devour, this book deserves its RT Top Pick." –RT Book Reviews
Tossed from foster home to foster home, Olivia's seen a lot in her sixteen years. She's hardened, sure, though mostly just wants to fly under the radar until graduation. But her natural ability with computers catches the eye of Z, a mysterious guy at her new school. Soon, Z has brought Liv into his team of hacker elite?break into a few bank accounts, and voila, he drives a motorcycle. Follow his lead, and Olivia might even be able to escape from her oppressive foster parents. As Olivia and Z grow closer, though, so does the watchful eye of Bill Sykes, Z's boss. And he's got bigger plans for Liv…
Thanks to Z, Olivia's about to get twisted.
---
In the battle against the vampiric Ticks, humanity was slowly but certainly headed for extinction. For months, twin sisters Lily and Mel had been "quarantined" with thousands of other young people being harvested for their blood—food for the Ticks. Finally escaping with a few friends, the twins are separated—and must continue the fight on their own . . .
After making it to a resistance base camp in Utah, Lily learned to survive at all costs. But when a Tick attack decimates the fighters, Lily and her pregnant friend, McKenna, decide to make the hard trek north to Canada—and safety.
Meanwhile, Mel is being taught how to survive by the very vampire that turned her. Living without her sister is hard, but dealing with the fact that her autism was cured by the vampire bite is an even bigger challenge.
But when a monstrous betrayal places Lily in mortal danger, Mel must set out to find her, save her, and begin to unravel the empire of destruction that the Ticks have built.
---
Jack and his friends are in a race against time to save the remaining inhabitants of a postapocalyptic London from a nuclear bomb. 
Two years after London is struck by a devastating terrorist attack, it is cut off from the rest of the world, protected by a large force of soldiers (known as Choppers) while the rest of Britain believe that their ex-capital is a toxic, uninhabited wasteland. But that's not true. Jack and his friends know that the truth is very different–and incredible: the few remaining survivors in London are changing; developing strange, fantastic powers; evolving. And the Chopper force guarding London is treating the ruined city as its own experimental ground.
Now, Jack's powers are growing. His friend Lucy-Anne's powers are developing too, and Nomad–that mysterious woman who started it all–is close by. But the Choppers have initiated their final safeguard–a huge nuclear bomb that will wipe out London, and everyone still within its boundaries. Jack and his friends must spread the news of the bomb and save everyone they can. Before that can happen, Jack must face his father, the deadly Reaper, in their final showdown.
---
Meet Meda. She eats people.
Well, technically, she eats their soul. But she totally promises to only go for people who deserve it. She's special. It's not her fault she enjoys it. She can't help being a bad guy. Besides, what else can she do? Her mother was killed and it's not like there are any other "soul-eaters" around to show her how to be different. That is, until the three men in suits show up.
They can do what she can do. They're like her. Meda might finally have a chance to figure out what she is. The problem? They kind of want to kill her. Before they get the chance Meda is rescued by crusaders, members of an elite group dedicated to wiping out Meda's kind. This is her chance! Play along with the "good guys" and she'll finally figure out what, exactly, her 'kind' is.
Be careful what you wish for. Playing capture the flag with her mortal enemies, babysitting a teenage boy with a hero complex, and trying to keep one step ahead of a too-clever girl are bad enough. But the Hunger is gaining on her.
The more she learns, the worse it gets. And when Meda uncovers a shocking secret about her mother, her past, and her destiny… she may finally give into it.
---
1. Every flame begins with a spark
2. Every flame casts a shadow
3. Every flame can be extinguished
In this thrilling conclusion to the Wildefire saga, Ashline must preparefor a final cataclysm between the gods andsnuff out a malevolenttrickster once and for all–even if it means herown destruction.
But she'll go down in flames before she goes up in smoke.
---
Because of what you are, the Believers will hunt you down.
A storm is brewing on the streets of LA, one that has intensified since a tragic and deadly confrontation claimed an innocent life.
While Gabriel Stewart trains his army of teen psychics to stop Alexander Reese–the obsessed leader of the Believers–the fanatical church becomes more bent on the annihilation of all Indigo and Crystal children. They're silencing the voices of the telepathic hive, one soul at a time, with frightening experiments cruelly executed on vulnerable minds.
When the Believers torture a mysterious homeless boy, Oliver Blue, they brainwash him into betraying his own. The boy becomes a deadly pawn to take Gabriel down. As the fires of chaos burn around him, Gabe is running out of time. He'll need to confront his past–and the man who made him–before the hope of peace for the future is silenced forever.
---
YOU CAN BE A VII IF YOU GIVE EVERYTHING.
For Kitty Doe, it seems like an easy choice. She can either spend her life as a III in misery, looked down upon by the higher ranks and forced to leave the people she loves, or she can become a VII and join the most powerful family in the country.
If she says yes, Kitty will be Masked—surgically transformed into Lila Hart, the Prime Minister's niece, who died under mysterious circumstances. As a member of the Hart family, she will be famous. She will be adored. And for the first time, she will matter.
There's only one catch. She must also stop the rebellion that Lila secretly fostered, the same one that got her killed…and one Kitty believes in. Faced with threats, conspiracies and a life that's not her own, she must decide which path to choose—and learn how to become more than a pawn in a twisted game she's only beginning to understand.
What are your must have titles for November? Tell us in the comments.
---
Authors/Publishers: have a book coming out soon?
Request a Review or schedule a visit/giveaway
Please leave a comment if we missed a title and we will update this post.