It's the last day of the month which means it's time to check out what we're reading next month in: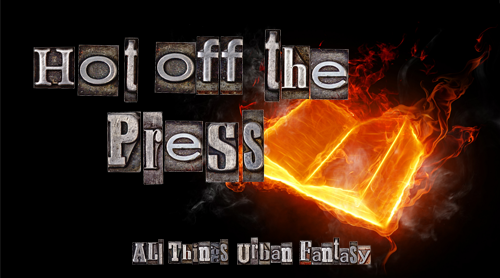 Want to know what titles came out in previous months? View all the Hot Off The Press posts
51 Adult Titles Releasing in October
---
BORN IN CHAINS
A MEN IN CHAINS NOVEL BY CARIS ROANE

"Sexy, cool, edgy romantic fantasy…Prepare to be enthralled."
?New York Times bestselling author Lara Adrian on Ascension

A VAMPIRE IN CHAINS.
Adrien is an Ancestral vampire, one of the strongest of his kind ever to exist. Scarred, tormented and extraordinarily powerful, he's been imprisoned high in the Himalayan mountains…until a beautiful woman releases him from his chains and demands his help.
A WORLD IN DARKNESS.
Two years ago, Lily's home was invaded by vampires who killed her family and kidnapped her son. Now she has one mission?to get him back. And the only man who can help her is a vampire whose strength has made him legendary. But can she ally herself a creature who frightens her…and ignites her darkest needs?
AN IMPOSSIBLE LOVE.
As Adrien ushers Lily into his hidden vampire world, he must show her that his kind can be trusted. But when saving her son requires her to unleash a weapon that will destroy his entire race, can he say the same for her?
"A thrilling new series! I can't get enough of these sexy warriors!"
?New York Times bestselling author Gena Showalter on Ascension
---
In this seductive follow-up to
Poison Princess
, #1
New York Times
bestselling author Kresley Cole takes us deeper into the dark world of the Arcana Chronicles.
Shocking secrets
Evie has fully come into her powers as the Tarot Empress, and Jack was there to see it all. She now knows that the teens who've been reincarnated as the Tarot are in the throes of an epic battle. It's kill or be killed, and the future of mankind hangs in the balance.
Unexpected allies
With threats lurking around every corner, Evie is forced to trust her newfound alliance. Together they must fight not only other Arcana, but also Bagmen zombies, post-apocalyptic storms, and cannibals.
Gut-wrenching treachery
When Evie meets Death, things get even more complicated. Though falling for Jack, she's drawn to the dangerous Endless Knight as well. Somehow the Empress and Death share a history, one that Evie can't remember–but Death can't forget…
---
From the New York Times bestselling author of The Chemical Garden trilogy: On the floating city of Internment, you can be anything you dream. Unless you approach the edge. Children's Literature says "shades of Aldous Huxley's Brave New World and George Orwell's 1984 inspire DeStefano's sci-fi/murder mystery page-turner."

Morgan Stockhour knows getting too close to the edge of Internment, the floating city and her home, can lead to madness. Even though her older brother, Lex, was a Jumper, Morgan vows never to end up like him. There's too much for her on Internment: her parents, best friend Pen, and her betrothed, Basil. Her life is ordinary and safe, even if she sometimes does wonder about the ground and why it's forbidden.

Then a murder, the first in a generation, rocks the city. With whispers swirling and fear on the wind, Morgan can no longer stop herself from investigating, especially once she meets Judas. Betrothed to the victim, Judas is being blamed for the murder, but Morgan is convinced of his innocence. Secrets lay at the heart of Internment, but nothing can prepare Morgan for what she will find—or whom she will lose.
---
"McMaster's characters are beautifully drawn and the tension between them is completely smoking… [a] dark, menacing and strangely beautiful world." – RT Book Reviews
Determined to destroy the Echelon she despises, Rosalind Fairchild is on seemingly easy mission. Get in. Uncover the secrets of her brother's disappearance. And get out.
In order to infiltrate the Nighthawks and find their leader, Blue Blooded Sir Jasper Lynch, Rosalind will pose as their secretary. A dangerous mission, but Rosalind is also the elusive Mercury, a leader in the humanist movement.
But she doesn't count on Lynch being such a dangerously charismatic man, challenging her at every turn, forcing her to re-evaluate everything she knows about the enemy. He could be her most dangerous nemesis-or the ally she never dreamed existed.
A stunning, action-filled paranormal romance, Bec McMaster's London Steampunk novels will appeal to fans of Gail Carriger, Kristen Callihan's Darkest London series, and the Blud series by Delilah Dawson.
RITA finalist Bec McMaster's London Steampunk series:
Kiss of Steel, Book 1 – Honoria's last hope is the most dangerous man in London's underworld, and she may be his last hope as well
Heart of Iron, Book 2 – Will would do anything to protect Lena, including fighting his love for her, but seducing her may be the only way to save her
My Lady Quicksilver, Book 3 – Rosalind risks her life, and her heart, to get close to the one man who could find and free her brother. But will he?
Forged by Desire, Book 4 – RITA finalist, When Perry fled her thrall contract and joined the Nighthawks, she thought she would be safe, but danger is stalking her again
Of Silk and Steam, Book 5 – Mina has sworn revenge for her father's death, but the man she plans to destroy could be her own undoing, or the salvation of all London
What readers are saying about My Lady Quicksilver:
"twists and turns, vampires, revenge, passion, suspense and romance"
"If you enjoy Steampunk, romance and paranormal romance than you are in for a real treat."
"absolutely stunning"
"Full of action and intrigue, this story is perfect!"
"humor and red hot romance"
What reviewers are saying about My Lady Quicksilver:
"Rich, dramatic, romantic, and dangerous…" – Publishers Weekly
"wildly imaginative, richly textured world building… the perfect choice for readers who like their historical romances sexy, action-packed, and just a tad different." – Booklist
"The blend of steampunk, paranormal, suspense and romance is so well crafted into a riveting story" – Delighted Reader
"a taste of paranormal, shifter, steampunk and romance all stewed in a recipe to be savored and not rushed through. " – Coffee Time Romance
"beautifully crafted and immerses the reader in a fantastic story." – Worlds of Words
What everyone is saying about Bec McMaster:
"a must read for paranormal fans and steampunk fans alike. 5/5 Stars, Reviewer Top Pick" – Night Owl Reviews
"richly imagined, gritty and dark, and full of hot heroes and hot sex… utterly delicious. " –Smart Bitches, Trashy Books
"Action, adventure, steampunk, and blazing hot seduction…Bec McMaster offers it all."-Eve Silver, author of Sins of the Flesh
---
#1 New York Times bestselling author J.R. Ward explores what really happens when good and evil toy with humanity in her new novel of the Fallen Angels, as the salvation of a doomed soul depends once again on a crossroads…
When Cait Douglass resolves to get over her broken heart, throw off her inhibitions, and start really living, she's unprepared for the two sensual men who cross her path.  Torn between them, she doesn't know which to choose–or what kind of dire consequences could follow. 
Jim Heron, fallen angel and reluctant savior, is ahead in the war, but he puts everything at risk when he seeks to make a deal with the devil–literally.  As yet another soul is unwittingly caught in the battle between him and the demon Devina, his fixation on an innocent trapped in Hell threatens to sidetrack him from his sacred duty…    
Can good still prevail if true love makes a savior weak?  And will a woman's future be the key, or the curse, for all of humanity?  Only time, and hearts, will tell.
---
A laugh-out-loud funny, surprisingly romantic, zombie road trip novel filled with heart—and brains. Eat, Brains, Love is perfect for fans of Isaac Marion's Warm Bodies.
The good news: Jake's dream girl, Amanda Blake, finally knows his name.
The bad news: it's because they both contracted a mysterious zombie virus and devoured the brains of half their senior class. Now Jake and Amanda are on the run from Cass, a teen psychic sent by the government's top-secret Necrotic Control Division to track them down. As Jake and Amanda deal with the existential guilt of eating their best friends and set off in search of a cure for the zombie virus, Cass struggles with a growing psychic dilemma of her own—one that will lead all three of them on an epic journey across the country and make them question what it means to truly be alive. Or undead.
---
REDEMPTION
Reya Sinclair is the last person a man sees before he dies. As a Redeemer, she offers the soon-to-be-departed one last chance to atone for their sins. It's a painful job, but it's her only shot to secure her own salvation. She won't let anyone stand in her way-not even a ruggedly sexy cop hot on her trail. Bound by her duty, Reya must shake him before he ruins her . . . but her heart can't seem to let him go.
Detective Thane Driscoll has watched too many criminals get away. The man who murdered his father was no exception. Now Thane carries out his own brand of justice, even if it means compromising his soul. When a string of deaths leads him to a beautiful woman in black, he discovers there's more to his father's murder than meets the eye.
As fate brings them closer together, Thane discovers that only Reya's touch can calm his rage. Racing to uncover an evil plot, they must fight together to stop the coming storm. But when the time comes, can Reya sacrifice her own redemption to save Thane? (87,000 words)
---
USA Today Bestselling Book
Danger signs rise off Jase Kayrs like steam–the scars, the secrets, the strength. He's got a mission, and he's not interested in much outside of it. Except Brenna Dunne.
Brenna was an ass-kicking, name-taking witch–before the poison that's killing her sapped her powers too. She knows there's more to Jase than a handsome face and an ugly history. But there's no time to find out what. Taking him as her mate might save her life. But once she unleashes the force of his desire, there will be no turning back…
Ready or not, here they come…

"Hot and fast from beginning to end." –Kate Douglas on Fated
90,000 Words
---
For centuries an ancient evil has slept beneath the streets of New Harbor. This Halloween, it wakes up.
An action-packed debut horror novel from talented new writer Matthew Quinn Martin, Nightlife pits a feisty bartender and a mysterious loner against bloodthirsty terrors as alluring as they are deadly.

Nightclub bartender and serial heartbreaker Beth Becker might be a cynic. But when her best friend goes missing Halloween night, Beth knows it's up to her to find out what happened.

Her quest will take her on an odyssey through the crumbling city of New Harbor, Connecticut. Along the way she meets a homeless prophet warning of something he calls the "Night Angel"—a bloodthirsty creature that feeds on the forgotten. And she will form an unlikely bond with a hunted stranger who knows all too well what stalks the streets at night.

The strange man tells Beth the hideous truth about the nightmare creatures that have haunted mankind's imagination for eons—creatures the world calls vampires. Together they are the only hope for New Harbor, but to defeat what lurks in the shadows they'll have to conquer something far stronger than fear—their own desires.
---
From Darynda Jones, the New York Times bestselling author of Death and the Girl Next Door and Death, Doom &Detention, comes Death and the Girl He Loves, the exciting third book in her new young adult series Darklight
The fate of the world is not something a girl wants on her shoulders, and that is especially true for Lorelei McAlister. Unfortunately for her, that is exactly where the world's fate has decided to take up residence. Lorelei has seen firsthand the horrors that lie beneath our everyday world. And those horrors are getting her friends killed. Because of this, she agrees to leave the sanctity of her hometown and is sent to a different world entirely. A boarding school. But even here she is being watched. Someone knows what she is. What she carries inside her soul. And on top of that she's seeing visions. This is nothing new for Lorelei. But these visions are something more: death, destruction, and the end of the world. Lorelei must face the fact that there are people who want her dead, and no matter where she goes, no matter how far she runs, the lives of her friends and family are in mortal peril. Lucky for her, her friends and family include the handsome Angel of Death, a fiercely protective half-angel, and a ragtag group of loyal supporters who aren't afraid to get a little dirty in the name of fighting pure evil.
---
Return to the world of Melissa Marr's bestselling series and discover how the events of Wicked Lovely set a different faery tale in motion. . . . Originally presented as a manga series and now available for the first time as a stand-alone novel, Desert Tales combines tentative romance, outward strength, and inner resolve in a faery story of desert and destiny.
The Mojave Desert was a million miles away from the plots and schemes of the Faerie Courts—and that's exactly why Rika chose it as her home. The once-mortal faery retreated to the desert's isolation after decades of carrying winter's curse inside her body. But her seclusion—and the freedom of the desert fey—is threatened by the Summer King's newfound strength. And when the manipulations of her trickster friend, Sionnach, thrust Rika into a new romance, she finds new power within herself—and a new desire to help Sionnach protect the desert fey and mortals alike. The time for hiding is over.
---
Magic, mayhem and madness explode in this third installment in the Jessica McClain series.
Jessica McClain is on the run… again.
Finally reunited with Rourke, Jessica arrives home to find that her best friend has been kidnapped, her father has vanished, and the supernatural Sects — witches, demons, and sorcerers — don't even have the courtesy to wait until she is unpacked to attack.
Now, mastering her powers as the sole female werewolf might not be enough to save them. Thrown together in a shaky truce with the Vampire Queen, Jessica must show all the different Sects what the true meaning of "the enemy of my enemy" is or her father will die…
---
Meet FBI Agents Emma Monroe and Zack Armstrong.She's cursed. He's damned. Together, they make one hell of a team.
Emma Monroe is a Siren, cursed by the gods and bound to earth to atone for an ancient failure. She's had many names and many lives, but only one mission: redemption. Now that she works missing persons cases for the FBI, it could be just a rescue away. Unless her new partner leads her astray. 
Special Agent Zack Armstrong just transferred into the San Diego Field Office. He's a werewolf, doing his best to beat back the demons from his dark and dangerous past. As a former Black Ops sniper, he's taken enough lives. Now he's doing penance by saving them.  
Emma and Zack's very first case draws them deep into the realm of the paranormal, and forces them to use their own supernatural abilities. But that leaves each of them vulnerable, and there are lines partners should not cross. As secrets are revealed and more women go missing, one thing becomes clear: as they race to save the victims, Emma and Zack risk losing themselves.
FIRST IN A NEW SERIES!
---
Roz has been indebted to the demon Asmodai for five hundred years, and her freedom is just around the corner. All she has to do is complete one last task for him—obtain a key that had been hidden in a church centuries ago.
Piers, the Head of the Order and an ancient vampire, is intrigued by the woman who comes to him for help. She's beautiful and seemingly kind, but she's hiding something. And he'll find out who she is and what she really wants once he uses his power to get inside her head. But Piers has no idea that Roz is immune to his mind-control…or that he is simply a pawn in her dangerous mission for freedom.
38 YA Titles Releasing in October

---
As the powerless and the powerful clash, allies and enemies are not always who they seem to be in this dynamic sequel to the dystopian novel Freakling.
Having used his unique connection with the Heart of the Earth to terminate the use of psi, or telekinesis, in the secluded city of Deliverance, twelve-year-old Taemon bears the burden of responsibility for the fate of its people. With society in disarray, his family missing, and tensions looming with the mysterious Republik, Taemon confronts the startling discovery that he alone can still use psi — and that it comes with a price. In an attempt to find his father and prevent war, Taemon and his friend Amma set out on a dangerous journey to the Republik. But what they find there is far from what they expected, and Taemon's understanding of the world is challenged. Will his psi and his courage be enough to conquer the obstacles standing in the way of peace?
---
Acclaimed New York Times bestselling author Richard Kadrey creates a wonderful, stand-alone dark fantasy
After her father's funeral, Zoe moved to the big city with her mother to start over. But change always brings trials, and life in the city is not so easy. Money is tight, and Zoe's only escape, as has always been the case, is in her dreams—a world apart from her troubled real life where she can spend time with her closest companion: her lost brother, Valentine.
But something or someone has entered their dreamworld uninvited. And a chance encounter at a used record store, where the vinyl holds not music but lost souls, has opened up a portal to the world of the restless dead. It's here that the shop's strange proprietor offers Zoe the chance to commune with her dead father. The price? A lock of hair. Then a tooth. Then . . .
---
Something mysterious and terrible is happening throughout Victorian London: Ghosts are disap­pearing. When this reaches the attention of the Ghost Bureau, the diligent but clueless Mr. Lapsewood, a paranormal paper-pusher, is sent to investigate, and what he discovers is grave. The Black Rot has arrived—a voracious spiritual infestation whereby empty haunted houses suck in unsuspecting ghosts and imprison them. Lapsewood's investigation weaves through the plotlines of several other memorable characters—both living and dead—including an undertaker's son who can see ghosts, a serial throat-slasher reminiscent of Jack the Ripper, an evangelical exorcist, and many more. The living and dead must work together if they hope to destroy the Black Rot—before it destroys both the ghost and human worlds.
This highly atmospheric and bitingly funny ghost story by successful British author Gareth P. Jones will delight fans of Eva Ibbotson and Neil Gaiman.
Praise for Constable & Toop
STARRED REVIEWS
"Jones has crafted a menacing, spooky Victorian London full of criminals and unfinished business, which is well balanced by the biting satire and buffoonery of the Bureau. Add to that a cast of fascinating, well-wrought characters—from the smarmy and threatening Jack, to the precocious, pot-stirring aspiring journalist, Clara—and it's a winning combination of macabre atmosphere, whimsical antics, and heartfelt, earnest friendship."
—Booklist, starred review
"This story is sure to tickle the funny bone and satisfy the taste for some gruesome adventure while appealing to both girls and boys. A fun read that includes intrigue, murder, mystery, and a young damsel who rescues them all."
—School Library Journal, starred review
"Both spine-chilling and raucously funny, this ghostly Victorian mystery knits humor and horror into a lively supernatural escapade for confident readers."
—Library Media Connection, highly recommended
"Jones is interested in giving readers more than spooky thrills; his characters have moral heft and are concerned with issues such as culpability, whether people can be considered good if they have done bad things, and the importance of living life to its fullest."
—Kirkus Reviews
"British author Jones offers a witty take on Victorian ghost stories that mixes dark humor and satire with an almost traditional boy's adventure format."
—Publishers Weekly
"It is part mystery, part adventure, and thoroughly delightful."
—VOYA
---
THE GIRL WHO WOULD BE QUEEN 
Nerissa Marin hides among teens in her human form, waiting for the day she can claim her birthright—the undersea kingdom stolen from her the day her father was murdered. Blending in is her best weapon—until her father's betrayer confronts Nerissa and challenges her to a battle to the death on Nerissa's upcoming birthday—the day she comes of age. 
Amid danger and the heartbreak of her missing mother, falling for a human boy is the last thing Nerissa should do. But Lo Seavon breaches her defenses and somehow becomes the only person she can count on to help her desperate search for her mother, a prisoner of Nerissa's mortal enemy. Is Lo the linchpin that might win Nerissa back her crown? Or will this mortal boy become the weakness that destroys her?
---
Deadly Secrets
Tangled Lies
Woven truths
Life. Possibility. Choice. All taken from Adelice by the Guild―until she took them back.
But amid the splendid ruins of Earth, Adelice discovers how dangerous freedom can be. Hunted by soulless Remnants sent by Cormac Patton and the Guild, Adelice finds a world that's far from deserted. Although allies are easy to find on Earth, knowing who to trust isn't. Because everyone has secrets, especially those Adelice loves most. Secrets they would kill to protect. Secrets that will redefine each of them. Torn between two brothers and two worlds, Adelice must choose what to fight for.
Altered is Gennifer Albin's thrilling sequel to Crewel. Adelice is about to learn how tangled up her past and future really are. Her parents ran to protect her, but nothing can save her from her destiny, and once she uncovers the truth, it will change everything.
---
I used to think having an undead boyfriend was my biggest problem. Turns out I was dead wrong. 

 

Molly Bartolucci is trying to keep her head down after getting caught using illegal magic at her school for necromancers. Now that she knows that she's destined to be Anubis's Chosen, all she needs to do is study hard and stay out of trouble. But somehow that seems to be impossible…. 

First of all, there's the case of her aunt's soul—Molly has to find a way to free her aunt from the god Set before it's too late. And then there's Rath, Molly's hot tutor. Molly's feelings for him are definitely more than academic, but she can't figure out how he feels in return. To top it all off, someone is trying to hurt Molly's family—but why? With dark forces working against her, Molly knows if she can't hold it together, her destiny could go up in smoke. 

 

THE REAPER DIARIES
---
When a bomb goes off at 221B Baker Street, Evelina Cooper is thrown into her uncle Sherlock's world of mystery and murder. But just when she thought it was safe to return to the ballroom, old, new, and even dead enemies are clamoring for a place on her dance card.
Before Evelina's even unpacked her gowns for a country house party, an indiscretion puts her in the power of the ruthless Gold King, who recruits her as his spy. He knows her disreputable past and exiles her to the rank alleyways of Whitechapel with orders to unmask his foe.
As danger mounts, Evelina struggles between hiding her illegal magic and succumbing to the darker aspects of her power. One path keeps her secure; the other keeps her alive. For rebellion is brewing, a sorcerer wants her soul, and no one can protect her in the hunting grounds of Jack the Ripper.
Praise for Emma Jane Holloway's A Study in Silks
 
"This book has just about everything: magic, machines, mystery, mayhem, and all the danger one expects when people's loves and fears collide. I can't wait to return to the world of Evelina Cooper!"—Kevin Hearne, New York Times bestselling author of The Iron Druid Chronicles
 
"As Sherlock Holmes's niece, investigating murder while navigating the complicated shoals of Society—and romance—in an alternate Victorian England, Evelina Cooper is a charming addition to the canon."—Jacqueline Carey, New York Times bestselling author of the Kushiel's Legacy series
 
"Holloway takes us for quite a ride, as her plot snakes through an alternate Victorian England full of intrigue, romance, murder, and tiny sandwiches. Full of both thrills and frills."—Nicole Peeler, author of the Jane True series
 
"A Study in Silks is a charming, adventurous ride with a heroine who is both clever and talented. The brushes with the Sherlock Holmes mythos only add to the fun of this tale, and readers are bound to fall in love with Evelina and the London she inhabits."—Philippa Ballantine, author of Geist
 
"In A Study in Silks, Emma Jane Holloway has created a wonderful reimagining of the Sherlock Holmes mythos set in a late-Victorian Britain ruled by nefarious industrial titans called steam barons. Holloway's clever writing, attention to detail, and sublime characters forge a fascinating world that combines brass-plated steampunk technology with magic. By turns a coming-of-age story, a gas-lamp thriller, and a whimsical magical fantasy, A Study in Silks is the premiere novel of an author to watch."—Susan Griffith, author of the Vampire Empire series
 
"Holloway stuffs her adventure with an abundance of characters and ideas and fills her heroine with talents and graces, all within a fun, brisk narrative."—Publishers Weekly
 
"Splendid . . . The characters are thoroughly charming and the worldbuilding is first-rate."—RT Book Reviews (four stars)
---
Delve into the details of all things Shadowhunter with this illustrated guide to the knowledge and lore of the Shadowhunter world.

Since the thirteenth century, the Shadowhunter's Codex has been theone and only manual for Shadowhunters looking to brush up on their demon languages, learn proper stele use, and discover just what exactly a pyxis is. Featured in both The Mortal Instruments and The Infernal Devices, this guide is a necessity for any young Nephilim on their journey to becoming a Shadowhunter. Beautifully illustrated, the Codex contains images of the famous Shadowhunter homeland of Idris, as well as depictions of demons and other Downworlders.

But this isn't just any copy of The Shadowhunter's Codex. It's Clary's copy, and as an artist herself, she's sketched pictures of her friends and family in the book, and scrawled helpful advice in the margins. Of course, she couldn't exactly stop Jace or Simon from adding their thoughts either. Part encyclopedia, part history, part training manual—complete with commentary from Shadowhunters who have seen it all—this beautiful guide is a perfect supplement to the #1 New York Times bestselling series.
---
IN THE REAL WORLD, WHEN YOU VANISH INTO THIN AIR FOR A WEEK, PEOPLE TEND TO NOTICE 
After his unexpected journey into the lands of the fey, Ethan Chase just wants to get back to normal. Well, as "normal" as you can be when you see faeries every day of your life. Suddenly the former loner with the bad reputation has someone to try for—his girlfriend, Kenzie. Never mind that he's forbidden to see her again.  
But when your name is Ethan Chase and your sister is one of the most powerful faeries in the Nevernever, "normal" simply isn't to be. For Ethan's nephew, Keirran, is missing, and may be on the verge of doing something unthinkable in the name of saving his own love. Something that will fracture the human and faery worlds forever, and give rise to the dangerous fey known as the Forgotten. As Ethan's and Keirran's fates entwine and Keirran slips further into darkness, Ethan's next choice may decide the fate of them all. 
THE IRON FEY
---
An estranged mate, a mangled body and a powerful demon who calls her by name…
As a Realm Walker for the Agency, Juliana Norris tracks deadly paranormal quarry using her unique ability to see magical signatures. She excels at her job, but her friends worry about her mysterious habit of dying in the line of duty without staying dead. That's only the first of her secrets.
Most people don't know Juliana became the mate of master vampire Thomas Kendrick before he abandoned her seven years ago. Most people don't know the horrors she endured at the hands of the vampire he left in command. Most people don't know her true parentage, or why a demon on a world-threatening rampage has taken a personal interest in her…
Even as Juliana pursues the demon, it goes after all she holds dear—including Thomas, who is back to claim her for his own. But if she can't reconcile her past and learn to trust herself again, she will lose him forever.
76,000 words
---
The epic conclusion to Ann Aguirre's USA Today bestselling trilogy.

The horde is coming.
Salvation is surrounded, monsters at the gates, and this time, they're not going away. When Deuce, Fade, Stalker and Tegan set out, the odds are against them. But the odds have been stacked against Deuce from the moment she was born. She might not be a Huntress anymore, but she doesn't run. With her knives in hand and her companions at her side, she will not falter, whether fighting for her life or Fade's love.
Ahead, the battle of a lifetime awaits. Freaks are everywhere, attacking settlements, setting up scouts, perimeters, and patrols. There hasn't been a war like this in centuries, and humans have forgotten how to stand and fight. Unless Deuce can lead them.
This time, however, more than the fate of a single enclave or outpost hangs in the balance. This time, Deuce carries the banner for the survival of all humanity.
---
The best writers of our generation retell classic tales.
From Sir Edmund Spenser's The Faerie Queene to E. M. Forster's "The Machine Stops," literature is filled with sexy, deadly, and downright twisted tales. In this collection, award-winning and bestselling authors reimagine their favorite classic stories, the ones that have inspired, awed, and enraged them, the ones that have become ingrained in modern culture, and the ones that have been too long overlooked. They take these stories and boil them down to their bones, and reassemble them for a new generation of readers.
Written from a twenty-first century perspective and set within the realms of science fiction, dystopian fiction, fantasy, and realistic fiction, these short stories are as moving and thought provoking as their originators. They pay homage to groundbreaking literary achievements of the past while celebrating each author's unique perception and innovative style.
Today's most acclaimed authors use their own unique styles to rebuild the twelve timeless stories:
Sir Edmund Spenser's The Faerie Queene – Saladin Ahmed
W. W. Jacobs's "The Monkey's Paw" – Kelley Armstrong
Joseph Sheridan Le Fanu's "Carmilla" – Holly Black
"Sleeping Beauty" – Neil Gaiman
The Brothers Grimm's "Rumpelstiltskin" – Kami Garcia
Kate Chopin's The Awakening – Melissa Marr
Rudyard Kipling's "The Man Who Would Be King" – Garth Nix
Henry James's "The Jolly Corner" – Tim Pratt
E. M. Forster's "The Machine Stops" – Carrie Ryan
Horace Walpole's The Castle of Otranto – Margaret Stohl
William Seabrook's "The Caged White Werewolf of the Saraban" – Gene Wolfe
Nathaniel Hawthorne's "The Birth-Mark" – Rick Yancey
And six illustrations by Charles Vess
---
An epic saga of heart-stopping romance, devastating secrets, and dark magic . . . a world where everything you love can be washed away. The first book in the new series from the #1 New York Times bestselling author of the Fallen series

Never, ever cry. . . . Eureka Boudreaux's mother drilled that rule into her daughter years ago. But now her mother is gone, and everywhere Eureka goes he is there: Ander, the tall, pale blond boy who seems to know things he shouldn't, who tells Eureka she is in grave danger, who comes closer to making her cry than anyone has before.
But Ander doesn't know Eureka's darkest secret: ever since her mother drowned in a freak accident, Eureka wishes she were dead, too. She has little left that she cares about, just her oldest friend, Brooks, and a strange inheritance—a locket, a letter, a mysterious stone, and an ancient book no one understands. The book contains a haunting tale about a girl who got her heart broken and cried an entire continent into the sea. Eureka is about to discover that the ancient tale is more than a story, that Ander might be telling the truth . . . and that her life has far darker undercurrents than she ever imagined.
From the Hardcover edition.
---
A curse? A gift? A moment that changes everything . . .
 
Corrine was only reaching out to help her little sister when her touch brought a violent surge of indigo light. In an instant, Sophie was dead. Determined to hide her deadly curse, Corrine distances herself from the world, refusing to touch anyone she loves.
 
When her family moves to the mystical city of New Orleans, Corrine meets Rennick, a talented artist with a dangerous past. He opens her eyes to other possibilities and suggests there might be more to her gift. But after what happened to her sister, can Corrine trust Rennick? Can she trust herself?
 
The haunting New Orleans setting gives this suspenseful contemporary YA romance a unique twist.
 
Praise for Indigo:
 
"Romantic, tense, edge-of-your-seat reading."—Tamora Pierce, New York Times bestselling author
 
"A compelling mixture of vulnerability and mysticism with a lush romantic core." —C. K. Kelly Martin, author of Yesterday
 
"An often moving examination of grief, loss, and acceptance." —Booklist
 
"Teens will enjoy this compelling novel that offers a fresh, modern voice, a touch of the otherworldly, and a satisfying resolution." —SLJ
 
"A paranormal love story with plenty of spark."—Kirkus Reviews
---
Homeland meets Marie Lu's Legend in Blackout, which #1 New York Times bestselling author Ally Condie called "a thrilling combination of Wells's trademark twists and terror. Fantastic!"
Laura and Alec are highly trained teenage terrorists. Jack and Aubrey are small-town high school students. There was no reason for their paths ever to cross. But now a mysterious virus is spreading throughout America, infecting teenagers with impossible superpowers—and all teens are being rounded up, dragged to government testing facilities, and drafted into the army to fight terrorism. Suddenly, Jack, Laura, Aubrey, and Alec find their lives intertwined in a complex web of deception, loyalty, and catastrophic danger—where one wrong choice could trigger an explosion that ends it all.
---
What if your whole world was a lie?
What if a single revelation—like a single choice—changed everything?
What if love and loyalty made you do things you never expected?
The explosive conclusion to Veronica Roth's #1 New York Times bestselling Divergent trilogy reveals the secrets of the dystopian world that has captivated millions of readers in Divergent and Insurgent.
---
New York Times bestselling author Christopher Rice brilliantly conjures the shadowed terrors of the Louisiana bayou—where three friends confront a deadly, ancient evil rising to the surface—in this intense and atmospheric new supernatural thriller.

It's been a decade since the Delongpre family vanished near Bayou Rabineaux, and still no one can explain the events of that dark and sweltering night. No one except Niquette Delongpre, the survivor who ran away from the mangled stretch of guardrail on Highway 22 where the impossible occurred…and kept on running. Who left behind her best friends, Ben and Anthem, to save them from her newfound capacity for destruction…and who alone knows the source of her very bizarre—and very deadly—abilities: an isolated strip of swampland called Elysium.

An accomplished surgeon, Niquette's father dreamed of transforming the dense acreage surrounded by murky waters into a palatial compound befitting the name his beloved wife gave to it, Elysium: "the final resting place for the heroic and virtuous." Then, ten years ago, construction workers dug into a long-hidden well, one that snaked down into the deep, black waters of the Louisiana swamp and stirred something that had been there for centuries—a microscopic parasite that perverts the mind and corrupts the body.

Niquette is living proof that things done can't be undone. Nothing will put her family back together again. And nothing can save her. But as Niquette, Ben, and Anthem uncover the truth of a devastating parasite that has the potential to alter the future of humankind, Niquette grasps the most chilling truths of all: someone else has been infected too. And unlike her, this man is not content to live in the shadows. He is intent to use his newfound powers for one reason only: revenge.
---
Centuries after wars nearly destroyed civilization, the two islands of New Pacifica stand alone, a terraformed paradise where even the Reduction–the devastating brain disorder that sparked the wars–is a distant memory. Yet on the isle of Galatea, an uprising against the ruling aristocrats has turned deadly. The revolutionaries' weapon is a drug that damages their enemies' brains, and the only hope is rescue by a mysterious spy known as the Wild Poppy.
On the neighboring island of Albion, no one suspects that the Wild Poppy is actually famously frivolous aristocrat Persis Blake. The teenager uses her shallow, socialite trappings to hide her true purpose: her gossipy flutternotes are encrypted plans, her pampered sea mink is genetically engineered for spying, and her well-publicized new romance with handsome Galatean medic Justen Helo… is her most dangerous mission ever.
Though Persis is falling for Justen, she can't risk showing him her true self, especially once she learns he's hiding far more than simply his disenchantment with his country's revolution and his undeniable attraction to the silly socialite he's pretending to love. His darkest secret could plunge both islands into a new dark age, and Persis realizes that when it comes to Justen Helo, she's not only risking her heart, she's risking the world she's sworn to protect.
In this thrilling adventure inspired by The Scarlet Pimpernel, Diana Peterfreund creates an exquisitely rendered world where nothing is as it seems and two teens with very different pasts fight for a future only they dare to imagine.
What are your must have titles for October? Tell us in the comments.
---
Authors/Publishers: have a book coming out soon?
Request a Review or schedule a visit/giveaway
Please leave a comment if we missed a title and we will update this post.