It's the last day of the month which means it's time to check out what we're reading next month in: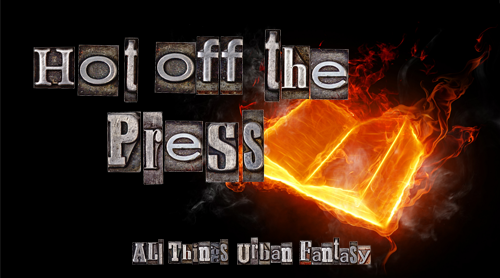 Want to know what titles came out in previous months? View all the Hot Off The Press posts
51 Adult Titles Releasing in October
---
THE PRICE OF LOVE
 
Nikki James is just an ordinary, risk-taking, psychically inclined private eye until she hooks up with Michael Kelly. Now she is something more: one of the few, the chosen, the magic-wielding undercover operatives of the Damask Circle, an organization protecting humanity from a rising tide of evil. She wants nothing more than to pass the Circle's strict entry exams so she can get on with the business of planning her wedding to Michael. But she quickly realizes that buying a wedding dress is the least of her worries.
 
One hundred years ago, Michael Kelly hunted down and killed the sorcerer responsible for murdering his lover. Now the brother of that man is out for revenge, and he intends to destroy all that Michael holds dear in the process. When Michael is kidnapped, the trail leads Nikki to a dusty ghost town surrounded by a potent magical barrier, leaving her to battle a madman alone with only her wits, strength, and the one psychic gift she cannot fully control. And to make matters even worse, Michael no longer seems to remember who she is.
---
Join two of the biggest names in paranormal romance on a breathtaking journey to a world where ghosts live on and love never dies… 
Possessed 
#1 New York Times Bestselling Author P.C. Cast 
Being a psychic detective who can channel only negative emotions makes Kent Raef good at catching murderers, but bad at maintaining relationships. Then Lauren Wilcox arrives with a most intriguing case: her twin sister has been murdered and is communing with Lauren's spirit—and sharing her body. Raef's the only one who can track the killer and free the spirit. But soon he begins to wonder just which twin he wants to save…and why. 
Haunted 
New York Times Bestselling Author Gena Showalter 
Artist Aurora Harper is convinced she's witnessed a crime—a murder so brutal she's repressed the memories, only to paint the scene by the light of the moon. Now she needs her new neighbor, Detective Levi Reid, to help her track down the victim—and the killer. Levi's dealing with his own memory issues, but one thing he knows for sure: Harper is meant to be his, and nothing can take her away from him—not in this life…and not in death.
---
Love Will Kill Us All
Violet Eden thought she was getting things under control. Then all hell breaks loose-literally.  In the war between angels and exiles, she's about to face the biggest baddie of all time. Except she's not nearly ready.
The dark exile Phoenix is still messing with her head-not to mention her heart.  And her undeniable attraction to Lincoln has gotten downright dangerous.   When Hell unleashes its worst, Violet must embrace every facet of her angel self to save the people she cares about and the world as she knows it. But death is not the worst thing she will face…
The Embrace Series:
Embrace (Book 1)
Entice (Book 2)
Emblaze (Book 3)
Endless (Book 4)
Empower (Book 5)
Praise for the Embrace Series:
"A delicious romantic triangle." –USA Today
"One of the best YA novels we've seen in a while. Get ready for a confident, kick-butt, well-defined heroine." –RT Book Reviews
"Strong, compelling and wonderfully flawed, Violet is the kind of heroine that will keep readers enthralled and rooting for her until the final page is turned." –Kirkus Reviews
---
Acclaimed New York Times bestselling author Richard Kadrey creates a wonderful, stand-alone dark fantasy
After her father's funeral, Zoe moved to the big city with her mother to start over. But change always brings trials, and life in the city is not so easy. Money is tight, and Zoe's only escape, as has always been the case, is in her dreams—a world apart from her troubled real life where she can spend time with her closest companion: her lost brother, Valentine.
But something or someone has entered their dreamworld uninvited. And a chance encounter at a used record store, where the vinyl holds not music but lost souls, has opened up a portal to the world of the restless dead. It's here that the shop's strange proprietor offers Zoe the chance to commune with her dead father. The price? A lock of hair. Then a tooth. Then . . .
---
A cop is torn between duty and unholy desire in Trish Milburn's OUT OF THE NIGHT 

Since the death of her fiancé, it is Olivia DaCosta who continues his good work feeding the homeless. Every day is a lone struggle to keep her diner open, more than two years after the plague that devastated the human population. Now, amid the chaos, a vampire race has begun stalking the survivors. 

Because of her rare blood type, Olivia has learned to avoid vampire contact—until she meets one she can't resist. After Campbell Raines saves her life, it's clear there's no ignoring their potentially fatal attraction. In the arms of this haunted yet captivating cop, Olivia will discover that vampires can love just as passionately as they kill….
---
The tale of
The Wolf Gift
continues . . .
In Anne Rice's surprising and compelling best-selling novel, the first of her strange and mythic imagining of the world of wolfen powers ("I devoured these pages . . . As solid and engaging as anything she has written since her early Vampire Chronicles fiction"—Alan Cheuse, The Boston Globe; "A delectable cocktail of old-fashioned lost-race adventure, shape-shifting, and suspense"—Elizabeth Hand, The Washington Post), readers were spellbound as Rice conjured up a daring new world set against the wild and beckoning California coast.
Now in her new novel, as lush and romantic in detail and atmosphere as it is sleek and steely in storytelling, Anne Rice takes us once again to the rugged coastline of Northern California, to the grand mansion at Nideck Point, and further explores the unearthly education of her transformed Man Wolf.
The novel opens on a cold, gray landscape. It is the beginning of December. Oak fires are burning in the stately flickering hearths of Nideck Point. It is Yuletide.
For Reuben Golding, now infused with the Wolf Gift and under the loving tutelage of the Morphenkinder, this promises to be a Christmas like no other . . .
The Yuletide season, sacred to much of the human race, has been equally sacred to the Man Wolves, and Reuben soon becomes aware that they, too, steeped in their own profound rituals, will celebrate the ancient Midwinter festival deep within the verdant richness of Nideck forest.
From out of the shadows of Nideck comes a ghost—tormented, imploring, unable to speak yet able to embrace and desire with desperate affection . . . As Reuben finds himself caught up with—and drawn to—the passions and yearnings of this spectral presence, and as the swirl of preparations reaches a fever pitch for the Nideck town Christmas festival of music and pageantry, astonishing secrets are revealed; secrets that tell of a strange netherworld, of spirits other than the Morphenkinder, centuries old, who inhabit the dense stretches of redwood and oak that surround the magnificent house at Nideck Point, "ageless ones" who possess their own fantastical ancient histories and who taunt with their dark magical powers . . .
---
Reprinted Edition
Lynsay Sands and Hannah Howell return to the windswept Highlands of 16th century Scotland in the captivating story of identical twin brothers trapped between the curse that has been their legacy and the two women whose love is their destiny . . .
As identical twins, Bothan and Calum MacNachton share a bond stronger than most brothers, one forged by a terrible secret. Rumors and dark tales have been whispered about their clan for centuries. For they roam the Highlands at night, driven by a savage hunger that can never be sated. Their only hope lies in marriage to Outsiders, mortal women whose pure blood will weaken the hold of their eternal curse.
Kenna Brodie and Sarra DeCourcey know what it is to stand apart. They've heard the terrible, whispered warnings, but nothing could prepare them for the handsome brothers whose fierce, unyielding desires are beyond any legend . . .
What Bothan and Calum promise is a life unlike any Kenna and Sarra have ever known. Now, Kenna and Sarra must choose whether to betray their dark lords or stand and fight for a passion that will never die. . .
---
A MASK OF DESTRUCTION
Detective Sergeant Mariko Oshiro has been promoted to Japan's elite Narcotics unit—and with this promotion comes a new partner, a new case, and new danger. The underboss of a powerful yakuza crime syndicate has put a price on her head, and he'll lift the bounty only if she retrieves an ancient iron demon mask that was stolen from him in a daring raid. However, Mariko has no idea of the tumultuous past carried within the mask—or of its deadly link with the famed Inazuma blade she wields. 
The secret of this mask originated hundreds of years before Mariko was born, and over time the mask's power has evolved to bend its owner toward destruction, stopping at nothing to obtain Inazuma steel. Mariko's fallen sensei knew much of the mask's hypnotic power and of its mysterious link to a murderous cult. Now Mariko must use his notes to find the mask before the cult can bring Tokyo to its knees—and before the underboss decides her time is up….
---
BORN IN CHAINS
A MEN IN CHAINS NOVEL BY CARIS ROANE

"Sexy, cool, edgy romantic fantasy…Prepare to be enthralled."
?New York Times bestselling author Lara Adrian on Ascension

A VAMPIRE IN CHAINS.
Adrien is an Ancestral vampire, one of the strongest of his kind ever to exist. Scarred, tormented and extraordinarily powerful, he's been imprisoned high in the Himalayan mountains…until a beautiful woman releases him from his chains and demands his help.
A WORLD IN DARKNESS.
Two years ago, Lily's home was invaded by vampires who killed her family and kidnapped her son. Now she has one mission?to get him back. And the only man who can help her is a vampire whose strength has made him legendary. But can she ally herself a creature who frightens her…and ignites her darkest needs?
AN IMPOSSIBLE LOVE.
As Adrien ushers Lily into his hidden vampire world, he must show her that his kind can be trusted. But when saving her son requires her to unleash a weapon that will destroy his entire race, can he say the same for her?
"A thrilling new series! I can't get enough of these sexy warriors!"
?New York Times bestselling author Gena Showalter on Ascension
---
In this seductive follow-up to
Poison Princess
, #1
New York Times
bestselling author Kresley Cole takes us deeper into the dark world of the Arcana Chronicles.
Shocking secrets
Evie has fully come into her powers as the Tarot Empress, and Jack was there to see it all. She now knows that the teens who've been reincarnated as the Tarot are in the throes of an epic battle. It's kill or be killed, and the future of mankind hangs in the balance.
Unexpected allies
With threats lurking around every corner, Evie is forced to trust her newfound alliance. Together they must fight not only other Arcana, but also Bagmen zombies, post-apocalyptic storms, and cannibals.
Gut-wrenching treachery
When Evie meets Death, things get even more complicated. Though falling for Jack, she's drawn to the dangerous Endless Knight as well. Somehow the Empress and Death share a history, one that Evie can't remember–but Death can't forget…
---
From the New York Times bestselling author of The Chemical Garden trilogy: On the floating city of Internment, you can be anything you dream. Unless you approach the edge. Children's Literature says "shades of Aldous Huxley's Brave New World and George Orwell's 1984 inspire DeStefano's sci-fi/murder mystery page-turner."

Morgan Stockhour knows getting too close to the edge of Internment, the floating city and her home, can lead to madness. Even though her older brother, Lex, was a Jumper, Morgan vows never to end up like him. There's too much for her on Internment: her parents, best friend Pen, and her betrothed, Basil. Her life is ordinary and safe, even if she sometimes does wonder about the ground and why it's forbidden.

Then a murder, the first in a generation, rocks the city. With whispers swirling and fear on the wind, Morgan can no longer stop herself from investigating, especially once she meets Judas. Betrothed to the victim, Judas is being blamed for the murder, but Morgan is convinced of his innocence. Secrets lay at the heart of Internment, but nothing can prepare Morgan for what she will find—or whom she will lose.
---
"McMaster's characters are beautifully drawn and the tension between them is completely smoking… [a] dark, menacing and strangely beautiful world." – RT Book Reviews
Determined to destroy the Echelon she despises, Rosalind Fairchild is on seemingly easy mission. Get in. Uncover the secrets of her brother's disappearance. And get out.
In order to infiltrate the Nighthawks and find their leader, Blue Blooded Sir Jasper Lynch, Rosalind will pose as their secretary. A dangerous mission, but Rosalind is also the elusive Mercury, a leader in the humanist movement.
But she doesn't count on Lynch being such a dangerously charismatic man, challenging her at every turn, forcing her to re-evaluate everything she knows about the enemy. He could be her most dangerous nemesis-or the ally she never dreamed existed.
A stunning, action-filled paranormal romance, Bec McMaster's London Steampunk novels will appeal to fans of Gail Carriger, Kristen Callihan's Darkest London series, and the Blud series by Delilah Dawson.
RITA finalist Bec McMaster's London Steampunk series:
Kiss of Steel, Book 1 – Honoria's last hope is the most dangerous man in London's underworld, and she may be his last hope as well
Heart of Iron, Book 2 – Will would do anything to protect Lena, including fighting his love for her, but seducing her may be the only way to save her
My Lady Quicksilver, Book 3 – Rosalind risks her life, and her heart, to get close to the one man who could find and free her brother. But will he?
Forged by Desire, Book 4 – RITA finalist, When Perry fled her thrall contract and joined the Nighthawks, she thought she would be safe, but danger is stalking her again
Of Silk and Steam, Book 5 – Mina has sworn revenge for her father's death, but the man she plans to destroy could be her own undoing, or the salvation of all London
What readers are saying about My Lady Quicksilver:
"twists and turns, vampires, revenge, passion, suspense and romance"
"If you enjoy Steampunk, romance and paranormal romance than you are in for a real treat."
"absolutely stunning"
"Full of action and intrigue, this story is perfect!"
"humor and red hot romance"
What reviewers are saying about My Lady Quicksilver:
"Rich, dramatic, romantic, and dangerous…" – Publishers Weekly
"wildly imaginative, richly textured world building… the perfect choice for readers who like their historical romances sexy, action-packed, and just a tad different." – Booklist
"The blend of steampunk, paranormal, suspense and romance is so well crafted into a riveting story" – Delighted Reader
"a taste of paranormal, shifter, steampunk and romance all stewed in a recipe to be savored and not rushed through. " – Coffee Time Romance
"beautifully crafted and immerses the reader in a fantastic story." – Worlds of Words
What everyone is saying about Bec McMaster:
"a must read for paranormal fans and steampunk fans alike. 5/5 Stars, Reviewer Top Pick" – Night Owl Reviews
"richly imagined, gritty and dark, and full of hot heroes and hot sex… utterly delicious. " –Smart Bitches, Trashy Books
"Action, adventure, steampunk, and blazing hot seduction…Bec McMaster offers it all."-Eve Silver, author of Sins of the Flesh
---
#1 New York Times bestselling author J.R. Ward explores what really happens when good and evil toy with humanity in her new novel of the Fallen Angels, as the salvation of a doomed soul depends once again on a crossroads…
When Cait Douglass resolves to get over her broken heart, throw off her inhibitions, and start really living, she's unprepared for the two sensual men who cross her path.  Torn between them, she doesn't know which to choose–or what kind of dire consequences could follow. 
Jim Heron, fallen angel and reluctant savior, is ahead in the war, but he puts everything at risk when he seeks to make a deal with the devil–literally.  As yet another soul is unwittingly caught in the battle between him and the demon Devina, his fixation on an innocent trapped in Hell threatens to sidetrack him from his sacred duty…    
Can good still prevail if true love makes a savior weak?  And will a woman's future be the key, or the curse, for all of humanity?  Only time, and hearts, will tell.
---
A laugh-out-loud funny, surprisingly romantic, zombie road trip novel filled with heart—and brains. Eat, Brains, Love is perfect for fans of Isaac Marion's Warm Bodies.
The good news: Jake's dream girl, Amanda Blake, finally knows his name.
The bad news: it's because they both contracted a mysterious zombie virus and devoured the brains of half their senior class. Now Jake and Amanda are on the run from Cass, a teen psychic sent by the government's top-secret Necrotic Control Division to track them down. As Jake and Amanda deal with the existential guilt of eating their best friends and set off in search of a cure for the zombie virus, Cass struggles with a growing psychic dilemma of her own—one that will lead all three of them on an epic journey across the country and make them question what it means to truly be alive. Or undead.
---
REDEMPTION
Reya Sinclair is the last person a man sees before he dies. As a Redeemer, she offers the soon-to-be-departed one last chance to atone for their sins. It's a painful job, but it's her only shot to secure her own salvation. She won't let anyone stand in her way-not even a ruggedly sexy cop hot on her trail. Bound by her duty, Reya must shake him before he ruins her . . . but her heart can't seem to let him go.
Detective Thane Driscoll has watched too many criminals get away. The man who murdered his father was no exception. Now Thane carries out his own brand of justice, even if it means compromising his soul. When a string of deaths leads him to a beautiful woman in black, he discovers there's more to his father's murder than meets the eye.
As fate brings them closer together, Thane discovers that only Reya's touch can calm his rage. Racing to uncover an evil plot, they must fight together to stop the coming storm. But when the time comes, can Reya sacrifice her own redemption to save Thane? (87,000 words)
---
USA Today Bestselling Book
Danger signs rise off Jase Kayrs like steam–the scars, the secrets, the strength. He's got a mission, and he's not interested in much outside of it. Except Brenna Dunne.
Brenna was an ass-kicking, name-taking witch–before the poison that's killing her sapped her powers too. She knows there's more to Jase than a handsome face and an ugly history. But there's no time to find out what. Taking him as her mate might save her life. But once she unleashes the force of his desire, there will be no turning back…
Ready or not, here they come…

"Hot and fast from beginning to end." –Kate Douglas on Fated
90,000 Words
---
For centuries an ancient evil has slept beneath the streets of New Harbor. This Halloween, it wakes up.
An action-packed debut horror novel from talented new writer Matthew Quinn Martin, Nightlife pits a feisty bartender and a mysterious loner against bloodthirsty terrors as alluring as they are deadly.

Nightclub bartender and serial heartbreaker Beth Becker might be a cynic. But when her best friend goes missing Halloween night, Beth knows it's up to her to find out what happened.

Her quest will take her on an odyssey through the crumbling city of New Harbor, Connecticut. Along the way she meets a homeless prophet warning of something he calls the "Night Angel"—a bloodthirsty creature that feeds on the forgotten. And she will form an unlikely bond with a hunted stranger who knows all too well what stalks the streets at night.

The strange man tells Beth the hideous truth about the nightmare creatures that have haunted mankind's imagination for eons—creatures the world calls vampires. Together they are the only hope for New Harbor, but to defeat what lurks in the shadows they'll have to conquer something far stronger than fear—their own desires.
---
From Darynda Jones, the New York Times bestselling author of Death and the Girl Next Door and Death, Doom &Detention, comes Death and the Girl He Loves, the exciting third book in her new young adult series Darklight
The fate of the world is not something a girl wants on her shoulders, and that is especially true for Lorelei McAlister. Unfortunately for her, that is exactly where the world's fate has decided to take up residence. Lorelei has seen firsthand the horrors that lie beneath our everyday world. And those horrors are getting her friends killed. Because of this, she agrees to leave the sanctity of her hometown and is sent to a different world entirely. A boarding school. But even here she is being watched. Someone knows what she is. What she carries inside her soul. And on top of that she's seeing visions. This is nothing new for Lorelei. But these visions are something more: death, destruction, and the end of the world. Lorelei must face the fact that there are people who want her dead, and no matter where she goes, no matter how far she runs, the lives of her friends and family are in mortal peril. Lucky for her, her friends and family include the handsome Angel of Death, a fiercely protective half-angel, and a ragtag group of loyal supporters who aren't afraid to get a little dirty in the name of fighting pure evil.
---
Return to the world of Melissa Marr's bestselling series and discover how the events of Wicked Lovely set a different faery tale in motion. . . . Originally presented as a manga series and now available for the first time as a stand-alone novel, Desert Tales combines tentative romance, outward strength, and inner resolve in a faery story of desert and destiny.
The Mojave Desert was a million miles away from the plots and schemes of the Faerie Courts—and that's exactly why Rika chose it as her home. The once-mortal faery retreated to the desert's isolation after decades of carrying winter's curse inside her body. But her seclusion—and the freedom of the desert fey—is threatened by the Summer King's newfound strength. And when the manipulations of her trickster friend, Sionnach, thrust Rika into a new romance, she finds new power within herself—and a new desire to help Sionnach protect the desert fey and mortals alike. The time for hiding is over.
---
Magic, mayhem and madness explode in this third installment in the Jessica McClain series.
Jessica McClain is on the run… again.
Finally reunited with Rourke, Jessica arrives home to find that her best friend has been kidnapped, her father has vanished, and the supernatural Sects — witches, demons, and sorcerers — don't even have the courtesy to wait until she is unpacked to attack.
Now, mastering her powers as the sole female werewolf might not be enough to save them. Thrown together in a shaky truce with the Vampire Queen, Jessica must show all the different Sects what the true meaning of "the enemy of my enemy" is or her father will die…
---
Meet FBI Agents Emma Monroe and Zack Armstrong.She's cursed. He's damned. Together, they make one hell of a team.
Emma Monroe is a Siren, cursed by the gods and bound to earth to atone for an ancient failure. She's had many names and many lives, but only one mission: redemption. Now that she works missing persons cases for the FBI, it could be just a rescue away. Unless her new partner leads her astray. 
Special Agent Zack Armstrong just transferred into the San Diego Field Office. He's a werewolf, doing his best to beat back the demons from his dark and dangerous past. As a former Black Ops sniper, he's taken enough lives. Now he's doing penance by saving them.  
Emma and Zack's very first case draws them deep into the realm of the paranormal, and forces them to use their own supernatural abilities. But that leaves each of them vulnerable, and there are lines partners should not cross. As secrets are revealed and more women go missing, one thing becomes clear: as they race to save the victims, Emma and Zack risk losing themselves.
FIRST IN A NEW SERIES!
---
Roz has been indebted to the demon Asmodai for five hundred years, and her freedom is just around the corner. All she has to do is complete one last task for him—obtain a key that had been hidden in a church centuries ago.
Piers, the Head of the Order and an ancient vampire, is intrigued by the woman who comes to him for help. She's beautiful and seemingly kind, but she's hiding something. And he'll find out who she is and what she really wants once he uses his power to get inside her head. But Piers has no idea that Roz is immune to his mind-control…or that he is simply a pawn in her dangerous mission for freedom.
---
John Charming. Ex knight. Current monster hunter.
Trying to make money off the grid, John Charming discovers an underground poker tournament where the hors d'oeuvres are made of human flesh and the players are gambling with much more than their money. All bets are off.
This is a short story from contemporary fantasy author, Elliott James, within his Pax Arcana world. The first of his novels, Charming and Daring, are available now.
Word count: ~12,300
Other Pax Arcana Short Fiction:
Charmed I'm Sure
Don't Go Chasing Waterfalls
Pushing Luck
Surreal Estate
Dog-Gone
Bulls Rush In
Talking Dirty
---
A reluctant hero. An unwilling heroine. And a new pack of Changelings in a darker paranormal tale that brushes the edges of horror…
Geneva "Neva" Ross doesn't want to die. But now that she's been turned into a werewolf against her will, she'll do anything to protect her family and friends even if that means taking her own life.
Too bad Travis Williamson saw her jump. A lone Changeling with a dark past, he feels compelled to use his powers to save her. The last thing he expects is to feel a connection to the strong-willed woman. And when Neva is hospitalized, Travis risks everything to kidnap her, knowing the approaching full moon will put everyone in jeopardy.
Bickering constantly to hide their growing attraction, Travis and Neva run from the authorities and from Neva's sinister sire, Meredith de la Ronde. Meredith is determined that Neva will join her murderous wolf pack. Or die.
---
Of all of the warriors in the Nightfury pack, none is more complicated or more damaged than Wick. Emotionally scarred from a childhood of slavery and torture, Wick can barely stand the touch of another person. But all bets are off when he meets newcomer J.J. Solares. When J.J. is unjustly imprisoned, Wick agrees to help rescue and return her to the family fold. But Wick lives a life of self-imposed isolation, even among his beloved brothers in arms. Venturing into the world to seek justice for J.J. may be more than he can bear.
Meanwhile J.J. fights for her life at the hands of brutal prison guard Griggs. When she winds up in the hospital she sees no hope for things getting better. But events take a dramatic turn when she and Wick encounter each other. The connection they share is unlike anything either has felt before. J.J. believes she is hallucinating when she sees the majestic dark-haired god sweep in to save her, and Wick is shaken to his core by the attraction he feels for J.J. For the first time in his life, he finds himself wanting to get close to a woman.
After J.J.'s rescue, the two retire to Wick's mountain home, where J.J. recovers from physical injury while attempting to help Wick recover from his emotional ones. But neither is out of harm's way yet. And when they find themselves in the center of a Dragonkind war, they are forced to make the ultimate choice between surrendering to their fears or each other's love.
---
The sizzling second book in New York Times bestselling author Gena Showalter's Otherworld Assassin paranormal romance series.

New York Times bestselling author Gena Showalter's pulse-pounding paranormal series continues with an electrifying story about the ultimate warrior and his prize: a beautiful woman he will do anything to possess.

HE IS EVERY WOMAN'S FANTASY . . .

Corbin Blue is a man of many talents. One of the most powerful otherworlders ever born, he is wealthy, a professional football star, and a legend in the bedroom. But only a select few know he is also a black ops agent . . . and there is no better killer. When he and his crew are attacked and separated, he's forced to turn to his boss's daughter for help—a woman with even more secrets than Blue.

SHE BECOMES HIS ONLY OBSESSION . . .

Evangeline Black has always been wary, guarded. No man has ever breached her walls. Until Blue. He has never been denied something he wants, and now he's decided he wants her. As he sweeps her into his double life of seduction, intrigue, and danger, he helps her see beyond the darkness of her past. But as an enemy closes in, Blue will have to let Evie go to keep her safe—even though he'd rather die than live without her. . . .
---
This is an outdated edition of the book. To find the most current version, visit the author's Amazon page
.
When the world is breaking all someone wants is safety. A virus that had once been contained has returned, and soon no place will be left untouched. But when eighteen-year-old Cheyenne wakes up in Elysian Fields-a subdivision cut off from the world and its monster-creating virus-she is thrilled to have a chance at survival. At first, Elysian Fields-with its beautiful houses and manicured lawns-is perfect. Teo Richardson, the older man who stole her heart, built it so they could be together. But when Teo tells Cheyenne there are tests that she and seven other couples must pass to be worthy of salvation, Cheyenne begins to question the perfection of his world. The people they were before are gone. Cheyenne is now Persephone, and each couple has been re-named to reflect the most tragic romances ever told. Teo dresses them up, tells them when to move and how to act, and in order to pass the test, they must play along. Play it right, then they'll be safe. But play it wrong, they'll die.
---
Waking Up Dead (End of Days Love) by Emma Shortt
You know your life has hit rock bottom when you're living off cooked rats and showering once every few months―if you're lucky. But for Jackson Hart things are about to get a whole lot worse. When her best friend, Tye, disappears hunting for food, kick-ass Jackson's 'head south to safety' plan looks like it's dead before it's even begun. But then she meets ex-mechanic Luke Granger, who takes her to his bunker, feeds her with non-rat based food, and offers her protection against the zombie hordes―not that she needs it. She knows how to use a machete and isn't afraid to.
Jackson was tempted to stay in the city with her rescuer. Food, shampoo and the possibility of finally getting laid, what more could she ask for? But the flesh eaters are getting smarter and the bunker is compromised, so Jackson and Luke have no choice but to make the journey south.
Luke and Jackson team up to find other humans in a road-trip romance for the ages. They travel for thousands of miles with zombies shadowing their every move. They must utilize every resource at their disposal…and then some. On the way, they discover that even if flesh eating zombies are knocking down their door, there's always time for sex and even love.
---
FIRST TIME IN PRINT
Nalini Singh, the New York Times bestselling "alpha author of paranormal romance" (Booklist) returns to an immortal world of violent passion and lethal power…on the brink of a deadly archangelic war.
Angels are falling from the sky in New York, struck down by a vicious, unknown force.
Vampires are dying impossibly of disease.
Guild hunter Elena Deveraux and the Archangel Raphael must discover the source of the wave of death before it engulfs their city and their people, leaving New York a ruin and Raphael's Tower under siege by enemy archangels.
Yet even as they fight desperately to save the city, an even darker force is stirring, its chill eyes trained on New York…and on Raphael. Rivers of crimson and nightmares given flesh, the world will never again be the same…
---
She's seen the past
…
OWEA Agent Beatrice Davis is haunted by the death visions that help her solve crimes. When Detective Claude Desmarais, her vampire ex-lover, asks for her assistance on a case, she'd rather help him than take the mandated leave to stave off her burn-out.
The truth won't stay buried…
Pressed to solve a series of crimes before the perpetrator blows the vampire world apart, Claude turns to a woman he thought he'd been able to leave behind. But he was wrong, and his feelings for her will only bring trouble in an investigation this dangerous.
As their passions reignite, they see a possible future together. Until her visions show her the face of the murderer–a man Claude can never betray.
---
As a former Agent of Death, Madeline Black is no stranger to witnessing violent ends. But being the one to cause them is an entirely different story…
 
Despite her having saved Chicago from a vampire invasion, the Agency wants to get Maddy off their payroll—permanently. With the deadly Retrievers hot on her trail, she has no choice but to trust Nathaniel to port her to safety. But even the exotic and dangerous world that she winds up in is not as peaceful as she would have hoped. Caught in a turf war between a group of fae and a disturbingly familiar foe, Maddy soon discovers that the twisted plots of her grandfather, Lucifer, and his brothers extend even into this unknown realm.
 
Now, with enemies gathering on all sides, Maddy's fate is looking darker than ever. And to protect her unborn son from her adversaries, she may have to tap into a power she hoped never to access…
---
For centuries, Malcolm has struggled against the forces of darkness–and bears the scars to prove it. Hardened by a lifetime of fighting, he is more warrior than man, incapable of feeling love or compassion. But one stormy night, he pulls a beautiful woman from a car wreck–and experiences a rush of fiery emotion that could melt even the hardest of hearts.
Since childhood, Evangeline Walker has felt the magic growing inside her. Descended from Druids, she is the perfect vessel for ancient magic–and evil. Evie knows she should trust no one, not even Malcolm, whose strong touch and tender kiss she craves. But after she makes a devil's bargain to save her half-brother, this fearsome warrior may be the only man who can protect her–with his heart, his body, and his soul…
Don't miss the spin-off series The Dark Kings!
Dark Warrior series:
Book 1: Midnight's Warrior
Book 2: Midnight's Lover
Book 3: Midnight's Seduction
Book 4: Midnight's Warrior
Book 5: Midnight's Kiss
Book 6: Midnight's Captive
Book 7: Midnight's Temptation
Book 8: Midnight's Promise
Book 8.5: Midnight's Surrender
---
In Two Serpents Rise by Max Gladstone, shadow demons plague the city reservoir, and Red King Consolidated has sent in Caleb Altemoc―casual gambler and professional risk manager―to cleanse the water for the sixteen million people of Dresediel Lex. At the scene of the crime, Caleb finds an alluring and clever cliff runner, Crazy Mal, who easily outpaces him.
But Caleb has more than the demon infestation, Mal, or job security to worry about when he discovers that his father―the last priest of the old gods and leader of the True Quechal terrorists―has broken into his home and is wanted in connection to the attacks on the water supply.
From the beginning, Caleb and Mal are bound by lust, Craft, and chance, as both play a dangerous game where gods and people are pawns. They sleep on water, they dance in fire…and all the while the Twin Serpents slumbering beneath the earth are stirring, and they are hungry.
---
From #1 New York Times bestselling author Nora Roberts comes a trilogy about the land we're drawn to, the family we learn to cherish, and the people we long to love…
Book One of The Cousins O'Dwyer Trilogy
Dark Witch
With indifferent parents, Iona Sheehan grew up craving devotion and acceptance. From her maternal grandmother, she learned where to find both: a land of lush forests, dazzling lakes, and centuries-old legends.
Ireland.
County Mayo, to be exact. Where her ancestors' blood and magic have flowed through generations—and where her destiny awaits.
Iona arrives in Ireland with nothing but her Nan's directions, an unfailingly optimistic attitude, and an innate talent with horses. Not far from the luxurious castle where she is spending a week, she finds her cousins, Branna and Connor O'Dwyer. And since family is family, they invite her into their home and their lives.
When Iona lands a job at the local stables, she meets the owner, Boyle McGrath. Cowboy, pirate, wild tribal horsemen, he's three of her biggest fantasy weaknesses all in one big, bold package.
Iona realizes that here she can make a home for herself—and live her life as she wants, even if that means falling head over heels for Boyle. But nothing is as it seems. An ancient evil has wound its way around Iona's family tree and must be defeated. Family and friends will fight with each other and for each other to keep the promise of hope—and love—alive…
Don't miss the other books in the Cousins O'Dwyer Trilogy
Shadow Spell
Blood Magick
---
Dead Ever After
marked the end of the Sookie Stackhouse novels—a series that garnered millions of fans and spawned the hit HBO television show
True Blood
. It also stoked a hunger that will never die…a hunger to know what happened next. 
With characters arranged alphabetically—from the Ancient Pythoness to Bethany Zanelli—bestselling author Charlaine Harris takes fans into the future of their favorite residents of Bon Temps and environs. You'll learn how Michele and Jason's marriage fared, what happened to Sookie's cousin Hunter, and whether Tara and JB's twins grew up to be solid citizens. 
This coda provides the answers to your lingering questions—including details of Sookie's own happily-ever-after…
The book will feature extensive interior art by acclaimed Sookie artist Lisa Desimini, including a Sookieverse Alphabet, color endpapers, and several full-page black and white interior illustrations.
38 YA Titles Releasing in October

What are your must have titles for October? Tell us in the comments.
---
Authors/Publishers: have a book coming out soon?
Request a Review or schedule a visit/giveaway
Please leave a comment if we missed a title and we will update this post.