It's the last day of the month which means it's time to check out what we're reading next month in: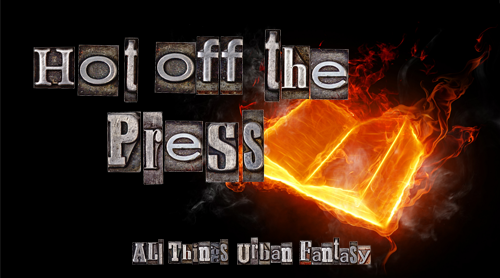 Want to know what titles came out in previous months? View all the Hot Off The Press posts
51

Adult Titles Releasing in October
---
THE PRICE OF LOVE
 
Nikki James is just an ordinary, risk-taking, psychically inclined private eye until she hooks up with Michael Kelly. Now she is something more: one of the few, the chosen, the magic-wielding undercover operatives of the Damask Circle, an organization protecting humanity from a rising tide of evil. She wants nothing more than to pass the Circle's strict entry exams so she can get on with the business of planning her wedding to Michael. But she quickly realizes that buying a wedding dress is the least of her worries.
 
One hundred years ago, Michael Kelly hunted down and killed the sorcerer responsible for murdering his lover. Now the brother of that man is out for revenge, and he intends to destroy all that Michael holds dear in the process. When Michael is kidnapped, the trail leads Nikki to a dusty ghost town surrounded by a potent magical barrier, leaving her to battle a madman alone with only her wits, strength, and the one psychic gift she cannot fully control. And to make matters even worse, Michael no longer seems to remember who she is.
---
Join two of the biggest names in paranormal romance on a breathtaking journey to a world where ghosts live on and love never dies… 

Possessed 

#1 New York Times Bestselling Author P.C. Cast 

Being a psychic detective who can channel only negative emotions makes Kent Raef good at catching murderers, but bad at maintaining relationships. Then Lauren Wilcox arrives with a most intriguing case: her twin sister has been murdered and is communing with Lauren's spirit—and sharing her body. Raef's the only one who can track the killer and free the spirit. But soon he begins to wonder just which twin he wants to save…and why. 

Haunted 

New York Times Bestselling Author Gena Showalter 

Artist Aurora Harper is convinced she's witnessed a crime—a murder so brutal she's repressed the memories, only to paint the scene by the light of the moon. Now she needs her new neighbor, Detective Levi Reid, to help her track down the victim—and the killer. Levi's dealing with his own memory issues, but one thing he knows for sure: Harper is meant to be his, and nothing can take her away from him—not in this life…and not in death.
---
LOVE WILL KILL US ALL
Violet Eden thought she was getting things under control. Then all hell breaks loose—literally. In the war between angels and exiles, she's about to face the biggest baddie of all time. Except she's not nearly ready.

The dark exile Phoenix is still messing with her head—not to mention her heart. And her undeniable attraction to Lincoln has gotten downright dangerous. When Hell unleashes its worst, Violet must embrace every facet of her angel self to save the people she cares about and the world as she knows it. But death is not the worst thing she will face…
---
The New York Times bestselling author of the Sandman Slim series delivers a wonderful stand-alone dark fantasy in which a young girl is caught between the worlds of the living and the dead.
After her father's funeral, Zoe moved to the big city with her mother to start over. But change always brings trials, and life in the city is not so easy. Money is tight, and Zoe's only escape, as has always been the case, is in her dreams—a world apart from her troubled real life where she can spend time with her closest companion: her lost brother, Valentine.
But something or someone has entered their dreamworld uninvited. And a chance encounter at a used record store, where the vinyl holds not music but lost souls, has opened up a portal to the world of the restless dead. It's here that the shop's strange proprietor offers Zoe the chance to commune with her dead father. The price? A lock of hair. Then a tooth. Then . . .
---
A cop is torn between duty and unholy desire in Trish Milburn's OUT OF THE NIGHT 

Since the death of her fiancé, it is Olivia DaCosta who continues his good work feeding the homeless. Every day is a lone struggle to keep her diner open, more than two years after the plague that devastated the human population. Now, amid the chaos, a vampire race has begun stalking the survivors. 

Because of her rare blood type, Olivia has learned to avoid vampire contact—until she meets one she can't resist. After Campbell Raines saves her life, it's clear there's no ignoring their potentially fatal attraction. In the arms of this haunted yet captivating cop, Olivia will discover that vampires can love just as passionately as they kill….
---
The tale of The Wolf Gift continues . . .

In Anne Rice's surprising and compelling best-selling novel, the first of her strange and mythic imagining of the world of wolfen powers ("I devoured these pages . . . As solid and engaging as anything she has written since her early Vampire Chronicles fiction"—Alan Cheuse, The Boston Globe; "A delectable cocktail of old-fashioned lost-race adventure, shape-shifting, and suspense"—Elizabeth Hand, The Washington Post), readers were spellbound as Rice conjured up a daring new world set against the wild and beckoning California coast.

Now in her new novel, as lush and romantic in detail and atmosphere as it is sleek and steely in storytelling, Anne Rice takes us once again to the rugged coastline of Northern California, to the grand mansion at Nideck Point, and further explores the unearthly education of her transformed Man Wolf.

The novel opens on a cold, gray landscape. It is the beginning of December. Oak fires are burning in the stately flickering hearths of Nideck Point. It is Yuletide.
For Reuben Golding, now infused with the Wolf Gift and under the loving tutelage of the Morphenkinder, this promises to be a Christmas like no other . . .

The Yuletide season, sacred to much of the human race, has been equally sacred to the Man Wolves, and Reuben soon becomes aware that they, too, steeped in their own profound rituals, will celebrate the ancient Midwinter festival deep within the verdant richness of Nideck forest.

From out of the shadows of Nideck comes a ghost—tormented, imploring, unable to speak yet able to embrace and desire with desperate affection . . . As Reuben finds himself caught up with—and drawn to—the passions and yearnings of this spectral presence, and as the swirl of preparations reaches a fever pitch for the Nideck town Christmas festival of music and pageantry, astonishing secrets are revealed; secrets that tell of a strange netherworld, of spirits other than the Morphenkinder, centuries old, who inhabit the dense stretches of redwood and oak that surround the magnificent house at Nideck Point, "ageless ones" who possess their own fantastical ancient histories and who taunt with their dark magical powers . . .
---
As identical twins, Bothan and Calum MacNachton share a bond stronger than most brothers, one forged by a terrible secret. Rumours and dark tales have been whispered about their clan for centuries. For they roam the Highlands at night, driven by a savage hunger that can never be sated. Their only hope lies in marriage to Outsiders, mortal women whose pure blood will weaken the hold of their eternal curse. Kenna Brodie and Sarra DeCourcey know what it is to stand apart. They've heard the terrible, whispered warnings, but nothing could prepare them for the handsome brothers whose fierce, unyielding desires are beyond any legend…What Bothan and Calum promise is a life unlike any Kenna and Sarra have ever known. Now, Kenna and Sarra must choose whether to betray their dark lords or stand and fight for a passion that will never die.
---
A MASK OF DESTRUCTION

Detective Sergeant Mariko Oshiro has been promoted to Japan's elite Narcotics unit—and with this promotion comes a new partner, a new case, and new danger. The underboss of a powerful yakuza crime syndicate has put a price on her head, and he'll lift the bounty only if she retrieves an ancient iron demon mask that was stolen from him in a daring raid. However, Mariko has no idea of the tumultuous past carried within the mask—or of its deadly link with the famed Inazuma blade she wields. 

The secret of this mask originated hundreds of years before Mariko was born, and over time the mask's power has evolved to bend its owner toward destruction, stopping at nothing to obtain Inazuma steel. Mariko's fallen sensei knew much of the mask's hypnotic power and of its mysterious link to a murderous cult. Now Mariko must use his notes to find the mask before the cult can bring Tokyo to its knees—and before the underboss decides her time is up….
---
BORN IN CHAINS

A MEN IN CHAINS NOVEL BY CARIS ROANE
"Sexy, cool, edgy romantic fantasy…Prepare to be enthralled."
—New York Times bestselling author Lara Adrian on Ascension

A VAMPIRE IN CHAINS.
Adrien is an Ancestral vampire, one of the strongest of his kind ever to exist. Scarred, tormented and extraordinarily powerful, he's been imprisoned high in the Himalayan mountains…until a beautiful woman releases him from his chains and demands his help. 

A WORLD IN DARKNESS.
Two years ago, Lily's home was invaded by vampires who killed her family and kidnapped her son. Now she has one mission—to get him back. And the only man who can help her is a vampire whose strength has made him legendary. But can she ally herself a creature who frightens her…and ignites her darkest needs?

AN IMPOSSIBLE LOVE.
As Adrien ushers Lily into his hidden vampire world, he must show her that his kind can be trusted.  But when saving her son requires her to unleash a weapon that will destroy his entire race, can he say the same for her?
"A thrilling new series! I can't get enough of these sexy warriors!"
—New York Times bestselling author Gena Showalter on Ascension
---
In this seductive follow-up to Poison Princess, #1 New York Times bestselling author Kresley Cole takes us deeper into the dark world of the Arcana Chronicles.

Shocking secrets

Evie has fully come into her powers as the Tarot Empress, and Jack was there to see it all. She now knows that the teens who've been reincarnated as the Tarot are in the throes of an epic battle. It's kill or be killed, and the future of mankind hangs in the balance.

Unexpected allies

With threats lurking around every corner, Evie is forced to trust her newfound alliance. Together they must fight not only other Arcana, but also Bagmen zombies, post-apocalyptic storms, and cannibals.

Gut-wrenching treachery

When Evie meets Death, things get even more complicated. Though falling for Jack, she's drawn to the dangerous Endless Knight as well. Somehow the Empress and Death share a history, one that Evie can't remember–but Death can't forget…
---
From the New York Times bestselling author of The Chemical Garden trilogy: On the floating city of Internment, you can be anything you dream. Unless you approach the edge. Children's Literature says "shades of Aldous Huxley's Brave New World and George Orwell's 1984 inspire DeStefano's sci-fi/murder mystery page-turner."

Morgan Stockhour knows getting too close to the edge of Internment, the floating city and her home, can lead to madness. Even though her older brother, Lex, was a Jumper, Morgan vows never to end up like him. There's too much for her on Internment: her parents, best friend Pen, and her betrothed, Basil. Her life is ordinary and safe, even if she sometimes does wonder about the ground and why it's forbidden.

Then a murder, the first in a generation, rocks the city. With whispers swirling and fear on the wind, Morgan can no longer stop herself from investigating, especially once she meets Judas. Betrothed to the victim, Judas is being blamed for the murder, but Morgan is convinced of his innocence. Secrets lay at the heart of Internment, but nothing can prepare Morgan for what she will find—or whom she will lose.
---
"Deftly blends elements of Steampunk and vampire romance with brilliantly successful results…darkly atmospheric and delectably sexy."—Booklist Starred Review for Kiss of Steel
In the mist-shrouded streets of a steam-fueled London, a clockwork army is on the rise, vampire blue bloods rule the streets, and war is brewing…
I Will Come For You…
He will find her no matter what. As a blue-blooded captain of the Nighthawk Guard, his senses are keener than most. Some think he's indestructible. But once he finds the elusive Mercury, what will he do with her?
It's his duty to turn her in—she's a notorious spy and traitor. But after one stolen moment, he can't forget the feel of her in his arms, the taste of her, or the sharp sting of betrayal as she slipped off into the night. Little does Mercury know, no one hunts better than the Nighthawk. And his greatest revenge will be to leave her begging for his touch…
---
#1 New York Times bestselling author J.R. Ward explores what really happens when good and evil toy with humanity in her new novel of the Fallen Angels, as the salvation of a doomed soul depends once again on a crossroads…

When Cait Douglass resolves to get over her broken heart, throw off her inhibitions, and start really living, she's unprepared for the two sensual men who cross her path.  Torn between them, she doesn't know which to choose–or what kind of dire consequences could follow. 

Jim Heron, fallen angel and reluctant savior, is ahead in the war, but he puts everything at risk when he seeks to make a deal with the devil–literally.  As yet another soul is unwittingly caught in the battle between him and the demon Devina, his fixation on an innocent trapped in Hell threatens to sidetrack him from his sacred duty…    

Can good still prevail if true love makes a savior weak?  And will a woman's future be the key, or the curse, for all of humanity?  Only time, and hearts, will tell.
---
A laugh-out-loud funny, surprisingly romantic, zombie road trip novel filled with heart—and brains. Eat, Brains, Love is perfect for fans of Isaac Marion's Warm Bodies.
The good news: Jake's dream girl, Amanda Blake, finally knows his name.
The bad news: it's because they both contracted a mysterious zombie virus and devoured the brains of half their senior class. Now Jake and Amanda are on the run from Cass, a teen psychic sent by the government's top-secret Necrotic Control Division to track them down. As Jake and Amanda deal with the existential guilt of eating their best friends and set off in search of a cure for the zombie virus, Cass struggles with a growing psychic dilemma of her own—one that will lead all three of them on an epic journey across the country and make them question what it means to truly be alive. Or undead.
---
REDEMPTION

Reya Sinclair is the last person a man sees before he dies. As a Redeemer, she offers the soon-to-be-departed one last chance to atone for their sins. It's a painful job, but it's her only shot to secure her own salvation. She won't let anyone stand in her way-not even a ruggedly sexy cop hot on her trail. Bound by her duty, Reya must shake him before he ruins her . . . but her heart can't seem to let him go.

Detective Thane Driscoll has watched too many criminals get away. The man who murdered his father was no exception. Now Thane carries out his own brand of justice, even if it means compromising his soul. When a string of deaths leads him to a beautiful woman in black, he discovers there's more to his father's murder than meets the eye.

As fate brings them closer together, Thane discovers that only Reya's touch can calm his rage. Racing to uncover an evil plot, they must fight together to stop the coming storm. But when the time comes, can Reya sacrifice her own redemption to save Thane? (87,000 words)
---
USA Today Bestselling Book
Danger signs rise off Jase Kayrs like steam–the scars, the secrets, the strength. He's got a mission, and he's not interested in much outside of it. Except Brenna Dunne.
Brenna was an ass-kicking, name-taking witch–before the poison that's killing her sapped her powers too. She knows there's more to Jase than a handsome face and an ugly history. But there's no time to find out what. Taking him as her mate might save her life. But once she unleashes the force of his desire, there will be no turning back…
Ready or not, here they come…

"Hot and fast from beginning to end." –Kate Douglas on Fated
90,000 Words
---
For centuries an ancient evil has slept beneath the streets of New Harbor. This Halloween, it wakes up.
An action-packed debut horror novel from talented new writer Matthew Quinn Martin, Nightlife pits a feisty bartender and a mysterious loner against bloodthirsty terrors as alluring as they are deadly.

Nightclub bartender and serial heartbreaker Beth Becker might be a cynic. But when her best friend goes missing Halloween night, Beth knows it's up to her to find out what happened.

Her quest will take her on an odyssey through the crumbling city of New Harbor, Connecticut. Along the way she meets a homeless prophet warning of something he calls the "Night Angel"—a bloodthirsty creature that feeds on the forgotten. And she will form an unlikely bond with a hunted stranger who knows all too well what stalks the streets at night.

The strange man tells Beth the hideous truth about the nightmare creatures that have haunted mankind's imagination for eons—creatures the world calls vampires. Together they are the only hope for New Harbor, but to defeat what lurks in the shadows they'll have to conquer something far stronger than fear—their own desires.
---
From Darynda Jones, the
New York Times
bestselling author of
Death and the Girl Next Door
and
Death, Doom &Detention
, comes
Death and the Girl He Loves
, the exciting third book in her new young adult series Darklight
The fate of the world is not something a girl wants on her shoulders, and that is especially true for Lorelei McAlister.  Unfortunately for her, that is exactly where the world's fate has decided to take up residence. Lorelei has seen firsthand the horrors that lie beneath our everyday world. And those horrors are getting her friends killed. Because of this, she agrees to leave the sanctity of her hometown and is sent to a different world entirely. A boarding school. But even here she is being watched. Someone knows what she is. What she carries inside her soul.  And on top of that she's seeing visions.  This is nothing new for Lorelei.  But these visions are something more: death, destruction, and the end of the world.   Lorelei must face the fact that there are people who want her dead, and no matter where she goes, no matter how far she runs, the lives of her friends and family are in mortal peril.  Lucky for her, her friends and family include the handsome Angel of Death, a fiercely protective half-angel, and a ragtag group of loyal supporters who aren't afraid to get a little dirty in the name of fighting pure evil.   
---
Return to the world of Melissa Marr's bestselling series and discover how the events of Wicked Lovely set a different faery tale in motion. . . . Originally presented as a manga series and now available for the first time as a stand-alone novel, Desert Tales combines tentative romance, outward strength, and inner resolve in a faery story of desert and destiny.
The Mojave Desert was a million miles away from the plots and schemes of the Faerie Courts—and that's exactly why Rika chose it as her home. The once-mortal faery retreated to the desert's isolation after decades of carrying winter's curse inside her body. But her seclusion—and the freedom of the desert fey—is threatened by the Summer King's newfound strength. And when the manipulations of her trickster friend, Sionnach, thrust Rika into a new romance, she finds new power within herself—and a new desire to help Sionnach protect the desert fey and mortals alike. The time for hiding is over.
---
Magic, mayhem and madness explode in this third installment in the Jessica McClain series.
Jessica McClain is on the run… again.
Finally reunited with Rourke, Jessica arrives home to find that her best friend has been kidnapped, her father has vanished, and the supernatural Sects — witches, demons, and sorcerers — don't even have the courtesy to wait until she is unpacked to attack.
Now, mastering her powers as the sole female werewolf might not be enough to save them. Thrown together in a shaky truce with the Vampire Queen, Jessica must show all the different Sects what the true meaning of "the enemy of my enemy" is or her father will die…
---
Meet FBI Agents Emma Monroe and Zack Armstrong.
She's cursed. He's damned. Together, they make one hell of a team.
 
Emma Monroe is a Siren, cursed by the gods and bound to earth to atone for an ancient failure. She's had many names and many lives, but only one mission: redemption. Now that she works missing persons cases for the FBI, it could be just a rescue away. Unless her new partner leads her astray.
 
Special Agent Zack Armstrong just transferred into the San Diego Field Office. He's a werewolf, doing his best to beat back the demons from his dark and dangerous past. As a former Black Ops sniper, he's taken enough lives. Now he's doing penance by saving them. 
 
Emma and Zack's very first case draws them deep into the realm of the paranormal, and forces them to use their own supernatural abilities. But that leaves each of them vulnerable, and there are lines partners should not cross. As secrets are revealed and more women go missing, one thing becomes clear: as they race to save the victims, Emma and Zack risk losing themselves.


FIRST IN A NEW SERIES!
---
Roz has been indebted to the demon Asmodai for five hundred years, and her freedom is just around the corner. All she has to do is complete one last task for him—obtain a key that had been hidden in a church centuries ago.
Piers, the Head of the Order and an ancient vampire, is intrigued by the woman who comes to him for help. She's beautiful and seemingly kind, but she's hiding something. And he'll find out who she is and what she really wants once he uses his power to get inside her head. But Piers has no idea that Roz is immune to his mind-control…or that he is simply a pawn in her dangerous mission for freedom.
---
Mix the wry humor of Vladimir Tod, the relatability and fun of Ally Carter, and a sinfully hilarious setup, and you have No Angel—an unforgettable spin on angels and demons from the author of Fang Girl.
Rafael Angelos just got handed the greatest gift any teenage boy could ever dream of. Upon arriving at his new boarding school for his senior year, he discovered that he is the only male student there. But Raffi's about to learn that St. Mary's is actually a hub for demons—and that he was summoned to the school by someone expecting him to save the day. Raffi knows he's no angel—but it's pretty hard to deny that there's some higher plan at work when he wakes up one morning to discover he's sprouted wings and a glowing circle around his head. . . .
---
Given his line of work in the employ of a psychotic Brooklyn crime boss, Trent finds himself on the wrong end of too many bullets. Yet each time he's killed, he wakes a few minutes later completely healed of his wounds but with no memory of his past identity. What's worse, each time he cheats death someone else dies in his place.
Sent to steal an antique box from some squatters in an abandoned warehouse near the West Side Highway, Trent soon finds himself stumbling into an age-old struggle between the forces of good and evil, revealing a secret world where dangerous magic turns people into inhuman monstrosities, where impossible creatures hide in plain sight, and where the line between the living and the dead is never quite clear. And when the mysterious box is opened, he discovers he has only twenty-four hours to save New York City from certain destruction, in Dying Is My Business by Nicholas Kaufmann.
---
Madison Spencer, the liveliest and snarkiest dead girl in the universe, continues the afterlife adventure begun in Chuck Palahniuk's bestseller Damned. Just as that novel brought us a brilliant Hell that only he could imagine, Doomed is a dark and twisted apocalyptic vision from this provocative storyteller.

The bestselling Damned chronicled Madison's journey across the unspeakable (and reallygross) landscape of the afterlife to confront the Devil himself. But her story isn't over yet. In a series of electronic dispatches from the Great Beyond, Doomed describes the ultimate showdown between Good and Evil.
     After a Halloween ritual gone awry, Madison finds herself trapped in Purgatory—or, as mortals like you and I know it, Earth. She can see and hear every detail of the world she left behind, yet she's invisible to everyone who's still alive. Not only do people look right through her, they walk right through her as well. The upside is that, no longer subject to physical limitations, she can pass through doors and walls. Her first stop is her parents' luxurious apartment, where she encounters the ghost of her long-deceased grandmother. For Madison, the encounter triggers memories of the awful summer she spent upstate with Nana Minnie and her grandfather, Papadaddy. As she revisits the painful truth of what transpired over those months (including a disturbing and finally fatal meeting in a rest stop's fetid men's room, in which . . . well, never mind), her saga of eternal damnation takes on a new and sinister meaning. Satan has had Madison in his sights from the very beginning: through her and her narcissistic celebrity parents, he plans to engineer an era of eternal damnation. For everyone.
     Once again, our unconventional but plucky heroine must face her fears and gather her wits for the battle of a lifetime. Dante Alighieri, watch your back; Chuck Palahniuk is gaining on you.
---
Welcome to Blythewood.
At seventeen, Avaline Hall has already buried her mother, survived a horrific factory fire, and escaped from an insane asylum. Now she's on her way to Blythewood Academy, the elite boarding school in New York's mist-shrouded Hudson Valley that her mother attended—and was expelled from. Though she's afraid her high society classmates won't accept a factory girl in their midst, Ava is desperate to unravel her family's murky past, discover the identity of the father she's never known, and perhaps finally understand her mother's abrupt suicide. She's also on the hunt for the identity of the mysterious boy who rescued her from the fire. And she suspects the answers she seeks lie at Blythewood. 
But nothing could have prepared her for the dark secret of what Blythewood is, and what its students are being trained to do. Haunted by dreams of a winged boy and pursued by visions of a sinister man who breathes smoke, Ava isn't sure if she's losing her mind or getting closer to the truth. And the more rigorously Ava digs into the past, the more dangerous her present becomes. 
Vivid and atmospheric, full of mystery and magic, this romantic page-turner by bestselling author Carol Goodman tells the story of a world on the brink of change and the girl who is the catalyst for it all.
---
Paulette Jiles, the bestselling author of the highly praised novels The Color of Lightning, Stormy Weather, and Enemy Women, pushes into new territory with Lighthouse Island—a captivating and atmospheric story set in the far future—a literary dystopian tale resonant with love and hope.
In the coming centuries the world's population has exploded. The earth is crowded with cities, animals are nearly all extinct, and drought is so widespread that water is rationed. There are no maps, no borders, no numbered years, and no freedom, except for an elite few.
 
It is a harsh world for an orphan like Nadia Stepan. Growing up, she dreams of a green vacation spot called Lighthouse Island, in a place called the Pacific Northwest.
When an opportunity for escape arises, Nadia embarks on a dangerous and sometimes comic adventure. Along the way she meets a man who changes the course of her life: James Orotov, a mapmaker and demolition expert. Together, they evade arrest and head north toward a place of wild beauty that lies beyond the megapolis—Lighthouse Island.
---
It's all quasi-legal fun until somebody gets framed for murder.
Miss Misery, Book 1
Jessica Moore thrives on misery. Literally. Thanks to a goblin's curse, she gets a magical high from humanity's suffering. A shameful talent like that could bury a girl in guilt, so to atone, she uses her dark power to hunt murderers, rapists and other scumbags—until one of them frames her for his crimes.
In desperation, Jessica seeks refuge with the one person she trusts to not turn her in—a satyr named Lucen. Like every member of his race, Lucen uses his lusty magic to control Boston's human population, and Jessica isn't immune to his power. But the murder victims belonged to a rival race, and when they discover Lucen is harboring Jessica, dodging the cops becomes the least of her problems.
With only five days to find the real killer, Jessica faces a danger far more serious than the brewing magical war. The danger of succumbing to Lucen's molten seduction.
Warning: Contains a heroine with a lust for misery, creepy murders, and creepier goblins, satyrs so hot you'd sell your soul for one, and scaly sewer rats masquerading as dragons. Who said magic was all sparkles and tiaras?
---
Revealed is the spellbinding eleventh and penultimate installment in the #1 New York Times bestselling vampyre series by PC and Kristin Cast.

Drastically altered after her fall at the end of Hidden, Neferet is now more dangerous than ever—and her quest for vengeance will wreak havoc on humans, as well as Zoey and her friends.  Chaos is loosed in Tulsa and the House of Night is blamed. Can Zoey stop Neferet in time to keep her anger from escalating to full-on war? Or will someone else have to step in to take the fall?

The House of Night series is an international phenomenon, reaching #1 on U.S., German, and UK bestseller lists, and remaining a fixture on The New York Times Children's Series bestseller list for nearly 150 weeks and counting. With more than 12 million copies in print, rights sold in thirty–eight countries to date, and relatable, addictive characters, this series is unstoppable. Now, in the eleventh and penultimate installment of the series, the action is more intense and the stakes even higher as Zoey and her friends battle to protect their school and home from devastating evil—all while balancing romances, precarious friendships and the daily drama of the House of Night's halls.
---
The second half of Disenchanted & Co.—the thrilling conclusion. In a steampunk version of America that lost the Revolutionary War, Charmian (Kit) Kittredge makes her living investigating magic crimes and exposing the frauds behind them. While Kit tries to avoid the nobs of high society, as the proprietor of Disenchanted & Co. she follows mysteries wherever they lead.

Lady Diana Walsh calls on Kit to investigate and dispel the curse she believes responsible for carving hateful words into her own flesh as she sleeps. While Kit doesn't believe in magic herself, she can't refuse to help a woman subjected nightly to such vicious assaults. As Kit investigates the Walsh family, she becomes convinced that the attacks on Diana are part of a larger, more ominous plot—one that may involve the lady's obnoxious husband.

Sleuthing in the city of Rumsen is difficult enough, but soon Kit must also skirt the unwanted attentions of nefarious deathmage Lucien Dredmore and the unwelcome scrutiny of police Chief Inspector Thomas Doyle. Unwilling to surrender to either man's passion for her, Kit struggles to remain independent as she draws closer to the heart of the mystery. Yet as she learns the truth behind her ladyship's curse, Kit also uncovers a massive conspiracy that promises to ruin her life—and turn Rumsen into a supernatural battleground from which no one will escape alive.
---
This is the third in a series of short stories by debut author Elliott James. The first of his novels, Charming, is available now.
Trying to make money off the grid, John Charming discovers an underground poker tournament where the hors d'oeuvres are made of human flesh and the players are gambling with much more than their money. All bets are off.
Word count: ~12,300
Other Short Fiction by Elliott James:
Charmed I'm Sure
Don't Go Chasing Waterfalls
Pushing Luck
Surreal Estate
Dog-Gone
---
Geneva "Neva" Ross doesn't want to die. But now that she's been turned into a werewolf against her will, she'll do anything to protect her family and friends…even if that means taking her own life.
After witnessing Neva's leap from a high ledge, Travis Williamson—a Changeling with a dark past—uses his powers to save her life. He feels a connection to the strong-willed woman whose eyes flash that familiar Changeling green. While Neva is hospitalized, Travis risks everything to kidnap her, knowing the approaching full moon will put everyone in jeopardy.
Bickering constantly to hide their growing attraction, Travis and Neva run from the authorities…and from Neva's sinister sire, Meredith de la Ronde. Meredith delights in creating new shape-shifters and compelling them to do her dark bidding; now Neva must join Meredith's murderous wolf pack…or die.
Intensely suspenseful with deliciously sexy twists, this paranormal romance—the first in the Dark Wolf Series—intertwines sensual passion with an epic, thrilling battle between good and evil.
---
Of all of the warriors in the Nightfury pack, none is more complicated or more damaged than Wick. Emotionally scarred from a childhood of slavery and torture, Wick can barely stand the touch of another person. But all bets are off when he meets newcomer J.J. Solares. When J.J. is unjustly imprisoned, Wick agrees to help rescue and return her to the family fold. But Wick lives a life of self-imposed isolation, even among his beloved brothers in arms. Venturing into the world to seek justice for J.J. may be more than he can bear.
Meanwhile J.J. fights for her life at the hands of brutal prison guard Griggs. When she winds up in the hospital she sees no hope for things getting better. But events take a dramatic turn when she and Wick encounter each other. The connection they share is unlike anything either has felt before. J.J. believes she is hallucinating when she sees the majestic dark-haired god sweep in to save her, and Wick is shaken to his core by the attraction he feels for J.J. For the first time in his life, he finds himself wanting to get close to a woman.
After J.J.'s rescue, the two retire to Wick's mountain home, where J.J. recovers from physical injury while attempting to help Wick recover from his emotional ones. But neither is out of harm's way yet. And when they find themselves in the center of a Dragonkind war, they are forced to make the ultimate choice between surrendering to their fears or each other's love.
---
New York Times bestselling author Gena Showalter's pulse-pounding paranormal series continues with an electrifying story about the ultimate warrior and his prize: a beautiful woman he will do anything to possess.

HE IS EVERY WOMAN'S FANTASY . . .

Corbin Blue is a man of many talents. One of the most powerful otherworlders ever born, he is wealthy, a professional football star, and a legend in the bedroom. But only a select few know he is also a black ops agent . . . and there is no better killer. When he and his crew are attacked and separated, he's forced to turn to his boss's daughter for help—a woman with even more secrets than Blue.

SHE BECOMES HIS ONLY OBSESSION . . .

Evangeline Black has always been wary, guarded. No man has ever breached her walls. Until Blue. He has never been denied something he wants, and now he's decided he wants her. As he sweeps her into his double life of seduction, intrigue, and danger, he helps her see beyond the darkness of her past. But as an enemy closes in, Blue will have to let Evie go to keep her safe—even though he'd rather die than live without her. . . .
---
When the world is breaking all someone wants is safety. A virus that had once been contained has returned, and soon no place will be left untouched. But when eighteen-year-old Cheyenne wakes up in Elysian Fields-a subdivision cut off from the world and its monster-creating virus-she is thrilled to have a chance at survival. At first, Elysian Fields-with its beautiful houses and manicured lawns-is perfect. Teo Richardson, the older man who stole her heart, built it so they could be together. But when Teo tells Cheyenne there are tests that she and seven other couples must pass to be worthy of salvation, Cheyenne begins to question the perfection of his world. The people they were before are gone. Cheyenne is now Persephone, and each couple has been re-named to reflect the most tragic romances ever told. Teo dresses them up, tells them when to move and how to act, and in order to pass the test, they must play along. Play it right, then they'll be safe. But play it wrong, they'll die.
---
You know your life has hit rock bottom when you're living off cooked rats and showering once every few months—if you're lucky. But for Jackson Hart things are about to get a whole lot worse. When her best friend, Tye, disappears hunting for food, kick-ass Jackson's 'head south to safety' plan looks like it's dead before it's even begun. But then she meets ex-mechanic Luke Granger, who takes her to his bunker, feeds her with non-rat based food, and offers her protection against the zombie hordes—not that she needs it. She knows how to use a machete and isn't afraid to.
Jackson was tempted to stay in the city with her rescuer. Food, shampoo and the possibility of finally getting laid, what more could she ask for? But the flesh eaters are getting smarter and the bunker is compromised, so Jackson and Luke have no choice but to make the journey south.
Luke and Jackson team up to find other humans in a road-trip romance for the ages. They travel for thousands of miles with zombies shadowing their every move. They must utilize every resource at their disposal…and then some. On the way, they discover that even if flesh eating zombies are knocking down their door, there's always time for sex and even love.
---
FIRST TIME IN PRINT
Nalini Singh, the New York Times bestselling "alpha author of paranormal romance" (Booklist) returns to an immortal world of violent passion and lethal power…on the brink of a deadly archangelic war.

Angels are falling from the sky in New York, struck down by a vicious, unknown force.

Vampires are dying impossibly of disease.

Guild hunter Elena Deveraux and the Archangel Raphael must discover the source of the wave of death before it engulfs their city and their people, leaving New York a ruin and Raphael's Tower under siege by enemy archangels.

Yet even as they fight desperately to save the city, an even darker force is stirring, its chill eyes trained on New York…and on Raphael. Rivers of crimson and nightmares given flesh, the world will never again be the same…
---
She's seen the past
…
OWEA Agent Beatrice Davis is haunted by the death visions that help her solve crimes. When Detective Claude Desmarais, her vampire ex-lover, asks for her assistance on a case, she'd rather help him than take the mandated leave to stave off her burn-out.
The truth won't stay buried…
Pressed to solve a series of crimes before the perpetrator blows the vampire world apart, Claude turns to a woman he thought he'd been able to leave behind. But he was wrong, and his feelings for her will only bring trouble in an investigation this dangerous.
As their passions reignite, they see a possible future together. Until her visions show her the face of the murderer–a man Claude can never betray.
---
As a former Agent of Death, Madeline Black is no stranger to witnessing violent ends. But being the one to cause them is an entirely different story…
 
Despite her having saved Chicago from a vampire invasion, the Agency wants to get Maddy off their payroll—permanently. With the deadly Retrievers hot on her trail, she has no choice but to trust Nathaniel to port her to safety. But even the exotic and dangerous world that she winds up in is not as peaceful as she would have hoped. Caught in a turf war between a group of fae and a disturbingly familiar foe, Maddy soon discovers that the twisted plots of her grandfather, Lucifer, and his brothers extend even into this unknown realm.
 
Now, with enemies gathering on all sides, Maddy's fate is looking darker than ever. And to protect her unborn son from her adversaries, she may have to tap into a power she hoped never to access…

---
For centuries, Malcolm has struggled against the forces of darkness–and bears the scars to prove it. Hardened by a lifetime of fighting, he is more warrior than man, incapable of feeling love or compassion. But one stormy night, he pulls a beautiful woman from a car wreck–and experiences a rush of fiery emotion that could melt even the hardest of hearts.
 
Since childhood, Evangeline Walker has felt the magic growing inside her. Descended from Druids, she is the perfect vessel for ancient magic–and evil. Evie knows she should trust no one, not even Malcolm, whose strong touch and tender kiss she craves. But after she makes a devil's bargain to save her half-brother, this fearsome warrior may be the only man who can protect her–with his heart, his body, and his soul…

Don't miss the spin-off series The Dark Kings!

Dark Warrior series:
Book 1: Midnight's Warrior
Book 2: Midnight's Lover
Book 3: Midnight's Seduction
Book 4: Midnight's Warrior
Book 5: Midnight's Kiss
Book 6: Midnight's Captive
Book 7: Midnight's Temptation
Book 8: Midnight's Promise
Book 8.5: Midnight's Surrender
---
In Two Serpents Rise by Max Gladstone, shadow demons plague the city reservoir, and Red King Consolidated has sent in Caleb Altemoc—casual gambler and professional risk manager—to cleanse the water for the sixteen million people of Dresediel Lex. At the scene of the crime, Caleb finds an alluring and clever cliff runner, Crazy Mal, who easily outpaces him. 
But Caleb has more than the demon infestation, Mal, or job security to worry about when he discovers that his father—the last priest of the old gods and leader of the True Quechal terrorists—has broken into his home and is wanted in connection to the attacks on the water supply.
From the beginning, Caleb and Mal are bound by lust, Craft, and chance, as both play a dangerous game where gods and people are pawns. They sleep on water, they dance in fire…and all the while the Twin Serpents slumbering beneath the earth are stirring, and they are hungry.
---
First in the all-new Cousins O'Dwyer Trilogy
From #1 New York Times bestselling author Nora Roberts comes a trilogy about the land we're drawn to, the family we learn to cherish, and the people we long to love…

With indifferent parents, Iona Sheehan grew up craving devotion and acceptance. From her maternal grandmother, she learned where to find both: a land of lush forests, dazzling lakes, and centuries-old legends.

Ireland.

County Mayo, to be exact. Where her ancestors' blood and magic have flowed through generations—and where her destiny awaits.

Iona arrives in Ireland with nothing but her Nan's directions, an unfailingly optimistic attitude, and an innate talent with horses. Not far from the luxurious castle where she is spending a week, she finds her cousins, Branna and Connor O'Dwyer. And since family is family, they invite her into their home and their lives.

When Iona lands a job at the local stables, she meets the owner, Boyle McGrath. Cowboy, pirate, wild tribal horsemen, he's three of her biggest fantasy weaknesses all in one big, bold package.

Iona realizes that here she can make a home for herself—and live her life as she wants, even if that means falling head over heels for Boyle. But nothing is as it seems. An ancient evil has wound its way around Iona's family tree and must be defeated. Family and friends will fight with each other and for each other to keep the promise of hope—and love—alive…

Don't miss the next two books in the Cousins O'Dwyer Trilogy

Shadow Spell
and
Blood Magick


This Book Is Bound with "Deckle Edge" Paper.
Deckle edge books are bound with pages that are made to resemble handmade paper by applying a frayed texture to the edges. Deckle edge is an ornamental feature designed to set certain titles apart from books with machine-cut pages. 
---
Dead Ever After marked the end of the Sookie Stackhouse novels—a series that garnered millions of fans and spawned the hit HBO television show True Blood. It also stoked a hunger that will never die…a hunger to know what happened next.
 
With characters arranged alphabetically—from the Ancient Pythoness to Bethany Zanelli—bestselling author Charlaine Harris takes fans into the future of their favorite residents of Bon Temps and environs. You'll learn how Michele and Jason's marriage fared, what happened to Sookie's cousin Hunter, and whether Tara and JB's twins grew up to be solid citizens.
 
This coda provides the answers to your lingering questions—including details of Sookie's own happily-ever-after…

The book will feature extensive interior art by acclaimed Sookie artist Lisa Desimini, including a Sookieverse Alphabet, color endpapers, and several full-page black and white interior illustrations.
 
38

YA Titles Releasing in October

---
As the powerless and the powerful clash, allies and enemies are not always who they seem to be in this dynamic sequel to the dystopian novel Freakling.

Having used his unique connection with the Heart of the Earth to terminate the use of psi, or telekinesis, in the secluded city of Deliverance, twelve-year-old Taemon bears the burden of responsibility for the fate of its people. With society in disarray, his family missing, and tensions looming with the mysterious Republik, Taemon confronts the startling discovery that he alone can still use psi — and that it comes with a price. In an attempt to find his father and prevent war, Taemon and his friend Amma set out on a dangerous journey to the Republik. But what they find there is far from what they expected, and Taemon's understanding of the world is challenged. Will his psi and his courage be enough to conquer the obstacles standing in the way of peace?
---
Something mysterious and terrible is happening throughout Victorian London: Ghosts are disap­pearing. When this reaches the attention of the Ghost Bureau, the diligent but clueless Mr. Lapsewood, a paranormal paper-pusher, is sent to investigate, and what he discovers is grave. The Black Rot has arrived—a voracious spiritual infestation whereby empty haunted houses suck in unsuspecting ghosts and imprison them. Lapsewood's investigation weaves through the plotlines of several other memorable characters—both living and dead—including an undertaker's son who can see ghosts, a serial throat-slasher reminiscent of Jack the Ripper, an evangelical exorcist, and many more. The living and dead must work together if they hope to destroy the Black Rot—before it destroys both the ghost and human worlds.
This highly atmospheric and bitingly funny ghost story by successful British author Gareth P. Jones will delight fans of Eva Ibbotson and Neil Gaiman.

Praise for Constable & Toop
STARRED REVIEWS
"Jones has crafted a menacing, spooky Victorian London full of criminals and unfinished business, which is well balanced by the biting satire and buffoonery of the Bureau. Add to that a cast of fascinating, well-wrought characters—from the smarmy and threatening Jack, to the precocious, pot-stirring aspiring journalist, Clara—and it's a winning combination of macabre atmosphere, whimsical antics, and heartfelt, earnest friendship."
–Booklist, starred review

"This story is sure to tickle the funny bone and satisfy the taste for some gruesome adventure while appealing to both girls and boys. A fun read that includes intrigue, murder, mystery, and a young damsel who rescues them all."
–School Library Journal, starred review

"Both spine-chilling and raucously funny, this ghostly Victorian mystery knits humor and horror into a lively supernatural escapade for confident readers."
–Library Media Connection, highly recommended

"Jones is interested in giving readers more than spooky thrills; his characters have moral heft and are concerned with issues such as culpability, whether people can be considered good if they have done bad things, and the importance of living life to its fullest."
–Kirkus Reviews

"British author Jones offers a witty take on Victorian ghost stories that mixes dark humor and satire with an almost traditional boy's adventure format."
–Publishers Weekly

"It is part mystery, part adventure, and thoroughly delightful."
–VOYA

---
THE GIRL WHO WOULD BE QUEEN 

Nerissa Marin hides among teens in her human form, waiting for the day she can claim her birthright—the undersea kingdom stolen from her the day her father was murdered. Blending in is her best weapon—until her father's betrayer confronts Nerissa and challenges her to a battle to the death on Nerissa's upcoming birthday—the day she comes of age. 

Amid danger and the heartbreak of her missing mother, falling for a human boy is the last thing Nerissa should do. But Lo Seavon breaches her defenses and somehow becomes the only person she can count on to help her desperate search for her mother, a prisoner of Nerissa's mortal enemy. Is Lo the linchpin that might win Nerissa back her crown? Or will this mortal boy become the weakness that destroys her?
---
Deadly Secrets
Tangled Lies
Woven truths

Life. Possibility. Choice. All taken from Adelice by the Guild—until she took them back.

But amid the splendid ruins of Earth, Adelice discovers how dangerous freedom can be. Hunted by soulless Remnants sent by Cormac Patton and the Guild, Adelice finds a world that's far from deserted. Although allies are easy to find on Earth, knowing who to trust isn't. Because everyone has secrets, especially those Adelice loves most. Secrets they would kill to protect. Secrets that will redefine each of them. Torn between two brothers and two worlds, Adelice must choose what to fight for.

Altered is Gennifer Albin's thrilling sequel to Crewel. Adelice is about to learn how tangled up her past and future really are. Her parents ran to protect her, but nothing can save her from her destiny, and once she uncovers the truth, it will change everything.
---
I used to think having an undead boyfriend was my biggest problem. Turns out I was dead wrong. 

 

Molly Bartolucci is trying to keep her head down after getting caught using illegal magic at her school for necromancers. Now that she knows that she's destined to be Anubis's Chosen, all she needs to do is study hard and stay out of trouble. But somehow that seems to be impossible…. 

First of all, there's the case of her aunt's soul—Molly has to find a way to free her aunt from the god Set before it's too late. And then there's Rath, Molly's hot tutor. Molly's feelings for him are definitely more than academic, but she can't figure out how he feels in return. To top it all off, someone is trying to hurt Molly's family—but why? With dark forces working against her, Molly knows if she can't hold it together, her destiny could go up in smoke. 

 

THE REAPER DIARIES
---
When a bomb goes off at 221B Baker Street, Evelina Cooper is thrown into her uncle Sherlock's world of mystery and murder. But just when she thought it was safe to return to the ballroom, old, new, and even dead enemies are clamoring for a place on her dance card.

Before Evelina's even unpacked her gowns for a country house party, an indiscretion puts her in the power of the ruthless Gold King, who recruits her as his spy. He knows her disreputable past and exiles her to the rank alleyways of Whitechapel with orders to unmask his foe.

As danger mounts, Evelina struggles between hiding her illegal magic and succumbing to the darker aspects of her power. One path keeps her secure; the other keeps her alive. For rebellion is brewing, a sorcerer wants her soul, and no one can protect her in the hunting grounds of Jack the Ripper.

Praise for Emma Jane Holloway's A Study in Silks
 
"This book has just about everything: magic, machines, mystery, mayhem, and all the danger one expects when people's loves and fears collide. I can't wait to return to the world of Evelina Cooper!"—Kevin Hearne, New York Times bestselling author of The Iron Druid Chronicles
 
"As Sherlock Holmes's niece, investigating murder while navigating the complicated shoals of Society—and romance—in an alternate Victorian England, Evelina Cooper is a charming addition to the canon."—Jacqueline Carey, New York Times bestselling author of the Kushiel's Legacy series
 
"Holloway takes us for quite a ride, as her plot snakes through an alternate Victorian England full of intrigue, romance, murder, and tiny sandwiches. Full of both thrills and frills."—Nicole Peeler, author of the Jane True series
 
"A Study in Silks is a charming, adventurous ride with a heroine who is both clever and talented. The brushes with the Sherlock Holmes mythos only add to the fun of this tale, and readers are bound to fall in love with Evelina and the London she inhabits."—Philippa Ballantine, author of Geist
 
"In A Study in Silks, Emma Jane Holloway has created a wonderful reimagining of the Sherlock Holmes mythos set in a late-Victorian Britain ruled by nefarious industrial titans called steam barons. Holloway's clever writing, attention to detail, and sublime characters forge a fascinating world that combines brass-plated steampunk technology with magic. By turns a coming-of-age story, a gas-lamp thriller, and a whimsical magical fantasy, A Study in Silks is the premiere novel of an author to watch."—Susan Griffith, author of the Vampire Empire series
 
"Holloway stuffs her adventure with an abundance of characters and ideas and fills her heroine with talents and graces, all within a fun, brisk narrative."—Publishers Weekly
 
"Splendid . . . The characters are thoroughly charming and the worldbuilding is first-rate."—RT Book Reviews (four stars)
---
Delve into the details of all things Shadowhunter with this illustrated guide to the knowledge and lore of the Shadowhunter world.

Since the thirteenth century, the Shadowhunter's Codex has been theone and only manual for Shadowhunters looking to brush up on their demon languages, learn proper stele use, and discover just what exactly a pyxis is. Featured in both The Mortal Instruments and The Infernal Devices, this guide is a necessity for any young Nephilim on their journey to becoming a Shadowhunter. Beautifully illustrated, the Codex contains images of the famous Shadowhunter homeland of Idris, as well as depictions of demons and other Downworlders.

But this isn't just any copy of The Shadowhunter's Codex. It's Clary's copy, and as an artist herself, she's sketched pictures of her friends and family in the book, and scrawled helpful advice in the margins. Of course, she couldn't exactly stop Jace or Simon from adding their thoughts either. Part encyclopedia, part history, part training manual—complete with commentary from Shadowhunters who have seen it all—this beautiful guide is a perfect supplement to the #1 New York Times bestselling series.
---
IN THE REAL WORLD, WHEN YOU VANISH INTO THIN AIR FOR A WEEK, PEOPLE TEND TO NOTICE 

After his unexpected journey into the lands of the fey, Ethan Chase just wants to get back to normal. Well, as "normal" as you can be when you see faeries every day of your life. Suddenly the former loner with the bad reputation has someone to try for—his girlfriend, Kenzie. Never mind that he's forbidden to see her again.  

But when your name is Ethan Chase and your sister is one of the most powerful faeries in the Nevernever, "normal" simply isn't to be. For Ethan's nephew, Keirran, is missing, and may be on the verge of doing something unthinkable in the name of saving his own love. Something that will fracture the human and faery worlds forever, and give rise to the dangerous fey known as the Forgotten. As Ethan's and Keirran's fates entwine and Keirran slips further into darkness, Ethan's next choice may decide the fate of them all.

Don't miss the first book in Julie Kagawa's highly anticipated new series, TALON, AVAILABLE OCTOBER 28, 2014
---
An estranged mate, a mangled body and a powerful demon who calls her by name…
As a Realm Walker for the Agency, Juliana Norris tracks deadly paranormal quarry using her unique ability to see magical signatures. She excels at her job, but her friends worry about her mysterious habit of dying in the line of duty without staying dead. That's only the first of her secrets.
Most people don't know Juliana became the mate of master vampire Thomas Kendrick before he abandoned her seven years ago. Most people don't know the horrors she endured at the hands of the vampire he left in command. Most people don't know her true parentage, or why a demon on a world-threatening rampage has taken a personal interest in her…
Even as Juliana pursues the demon, it goes after all she holds dear—including Thomas, who is back to claim her for his own. But if she can't reconcile her past and learn to trust herself again, she will lose him forever.
76,000 words
---
The epic conclusion to Ann Aguirre's USA Today bestselling trilogy.

The horde is coming.
Salvation is surrounded, monsters at the gates, and this time, they're not going away. When Deuce, Fade, Stalker and Tegan set out, the odds are against them. But the odds have been stacked against Deuce from the moment she was born. She might not be a Huntress anymore, but she doesn't run. With her knives in hand and her companions at her side, she will not falter, whether fighting for her life or Fade's love.
Ahead, the battle of a lifetime awaits. Freaks are everywhere, attacking settlements, setting up scouts, perimeters, and patrols. There hasn't been a war like this in centuries, and humans have forgotten how to stand and fight. Unless Deuce can lead them.
This time, however, more than the fate of a single enclave or outpost hangs in the balance. This time, Deuce carries the banner for the survival of all humanity.
---
The best writers of our generation retell classic tales.

From Sir Edmund Spenser's The Faerie Queene to E. M. Forster's "The Machine Stops," literature is filled with sexy, deadly, and downright twisted tales. In this collection, award-winning and bestselling authors reimagine their favorite classic stories, the ones that have inspired, awed, and enraged them, the ones that have become ingrained in modern culture, and the ones that have been too long overlooked. They take these stories and boil them down to their bones, and reassemble them for a new generation of readers.

Written from a twenty-first century perspective and set within the realms of science fiction, dystopian fiction, fantasy, and realistic fiction, these short stories are as moving and thought provoking as their originators. They pay homage to groundbreaking literary achievements of the past while celebrating each author's unique perception and innovative style.

Today's most acclaimed authors use their own unique styles to rebuild the twelve timeless stories:

Sir Edmund Spenser's The Faerie Queene – Saladin Ahmed

W. W. Jacobs's "The Monkey's Paw" – Kelley Armstrong

Joseph Sheridan Le Fanu's "Carmilla" – Holly Black

"Sleeping Beauty" – Neil Gaiman

The Brothers Grimm's "Rumpelstiltskin" – Kami Garcia

Kate Chopin's The Awakening – Melissa Marr

Rudyard Kipling's "The Man Who Would Be King" – Garth Nix

Henry James's "The Jolly Corner" – Tim Pratt

E. M. Forster's "The Machine Stops" – Carrie Ryan

Horace Walpole's The Castle of Otranto – Margaret Stohl

William Seabrook's "The Caged White Werewolf of the Saraban" – Gene Wolfe

Nathaniel Hawthorne's "The Birth-Mark" – Rick Yancey

And six illustrations by Charles Vess
---
An epic saga of heart-stopping romance, devastating secrets, and dark magic . . . a world where everything you love can be washed away. The first book in the new series from the #1 New York Times bestselling author of the Fallen series

Never, ever cry. . . . Eureka Boudreaux's mother drilled that rule into her daughter years ago. But now her mother is gone, and everywhere Eureka goes he is there: Ander, the tall, pale blond boy who seems to know things he shouldn't, who tells Eureka she is in grave danger, who comes closer to making her cry than anyone has before.

But Ander doesn't know Eureka's darkest secret: ever since her mother drowned in a freak accident, Eureka wishes she were dead, too. She has little left that she cares about, just her oldest friend, Brooks, and a strange inheritance—a locket, a letter, a mysterious stone, and an ancient book no one understands. The book contains a haunting tale about a girl who got her heart broken and cried an entire continent into the sea. Eureka is about to discover that the ancient tale is more than a story, that Ander might be telling the truth . . . and that her life has far darker undercurrents than she ever imagined.


From the Hardcover edition.
---
A curse? A gift? A moment that changes everything . . .
 
Corrine was only reaching out to help her little sister when her touch brought a violent surge of indigo light. In an instant, Sophie was dead. Determined to hide her deadly curse, Corrine distances herself from the world, refusing to touch anyone she loves.
 
When her family moves to the mystical city of New Orleans, Corrine meets Rennick, a talented artist with a dangerous past. He opens her eyes to other possibilities and suggests there might be more to her gift. But after what happened to her sister, can Corrine trust Rennick? Can she trust herself?
 
The haunting New Orleans setting gives this suspenseful contemporary YA romance a unique twist.
 
Praise for Indigo:
 
"Romantic, tense, edge-of-your-seat reading."—Tamora Pierce, New York Times bestselling author
 
"A compelling mixture of vulnerability and mysticism with a lush romantic core." —C. K. Kelly Martin, author of Yesterday
 
"An often moving examination of grief, loss, and acceptance." —Booklist
 
"Teens will enjoy this compelling novel that offers a fresh, modern voice, a touch of the otherworldly, and a satisfying resolution." —SLJ
 
"A paranormal love story with plenty of spark."—Kirkus Reviews
---
Homeland meets Marie Lu's Legend in Blackout, which #1 New York Times bestselling author Ally Condie called "a thrilling combination of Wells's trademark twists and terror. Fantastic!"
Laura and Alec are highly trained teenage terrorists. Jack and Aubrey are small-town high school students. There was no reason for their paths ever to cross. But now a mysterious virus is spreading throughout America, infecting teenagers with impossible superpowers—and all teens are being rounded up, dragged to government testing facilities, and drafted into the army to fight terrorism. Suddenly, Jack, Laura, Aubrey, and Alec find their lives intertwined in a complex web of deception, loyalty, and catastrophic danger—where one wrong choice could trigger an explosion that ends it all.
---
What if your whole world was a lie?
What if a single revelation—like a single choice—changed everything?
What if love and loyalty made you do things you never expected?
The explosive conclusion to Veronica Roth's #1 New York Times bestselling Divergent trilogy reveals the secrets of the dystopian world that has captivated millions of readers in Divergent and Insurgent.
---
New York Times bestselling author Christopher Rice brilliantly conjures the shadowed terrors of the Louisiana bayou—where three friends confront a deadly, ancient evil rising to the surface—in this intense and atmospheric new supernatural thriller.

It's been a decade since the Delongpre family vanished near Bayou Rabineaux, and still no one can explain the events of that dark and sweltering night. No one except Niquette Delongpre, the survivor who ran away from the mangled stretch of guardrail on Highway 22 where the impossible occurred…and kept on running. Who left behind her best friends, Ben and Anthem, to save them from her newfound capacity for destruction…and who alone knows the source of her very bizarre—and very deadly—abilities: an isolated strip of swampland called Elysium.

An accomplished surgeon, Niquette's father dreamed of transforming the dense acreage surrounded by murky waters into a palatial compound befitting the name his beloved wife gave to it, Elysium: "the final resting place for the heroic and virtuous." Then, ten years ago, construction workers dug into a long-hidden well, one that snaked down into the deep, black waters of the Louisiana swamp and stirred something that had been there for centuries—a microscopic parasite that perverts the mind and corrupts the body.

Niquette is living proof that things done can't be undone. Nothing will put her family back together again. And nothing can save her. But as Niquette, Ben, and Anthem uncover the truth of a devastating parasite that has the potential to alter the future of humankind, Niquette grasps the most chilling truths of all: someone else has been infected too. And unlike her, this man is not content to live in the shadows. He is intent to use his newfound powers for one reason only: revenge.
---
Centuries after wars nearly destroyed civilization, the two islands of New Pacifica stand alone, a terraformed paradise where even the Reduction–the devastating brain disorder that sparked the wars–is a distant memory. Yet on the isle of Galatea, an uprising against the ruling aristocrats has turned deadly. The revolutionaries' weapon is a drug that damages their enemies' brains, and the only hope is rescue by a mysterious spy known as the Wild Poppy.
On the neighboring island of Albion, no one suspects that the Wild Poppy is actually famously frivolous aristocrat Persis Blake. The teenager uses her shallow, socialite trappings to hide her true purpose: her gossipy flutternotes are encrypted plans, her pampered sea mink is genetically engineered for spying, and her well-publicized new romance with handsome Galatean medic Justen Helo… is her most dangerous mission ever.
Though Persis is falling for Justen, she can't risk showing him her true self, especially once she learns he's hiding far more than simply his disenchantment with his country's revolution and his undeniable attraction to the silly socialite he's pretending to love. His darkest secret could plunge both islands into a new dark age, and Persis realizes that when it comes to Justen Helo, she's not only risking her heart, she's risking the world she's sworn to protect.
In this thrilling adventure inspired by

 
The Scarlet Pimpernel
, Diana Peterfreund creates an exquisitely rendered world where nothing is as it seems and two teens with very different pasts fight for a future only they dare to imagine.
---
In C.J. Hill's action-packed sequel to Slayers, the group of teens known as Slayers have been betrayed—but they won't give up without a fight.

Tori's got a problem. She thought she'd have one more summer to train as a dragon Slayer, but time has run out. When Tori hears the horrifying sound of dragon eggs hatching, she knows the Slayers are in trouble. In less than a year, the dragons will be fully grown and completely lethal. The Slayers are well-prepared, but their group is still not complete, and Tori is determined to track down Ryker—the mysterious missing Slayer.

What Tori doesn't bargain for, however, is the surprising truth about her powers. She isn't just a Slayer, she's part Dragon Lord, too. How can Tori fight to save her friends when half of her is programmed to protect dragons? And with a possible traitor in their midst, the Slayers will be divided in more ways than they ever imagined.
---
Set in an alternate version of early 1900s England, Copperhead is the sequel to Tina Connolly's stunning historical fantasy debut.
Helen Huntingdon is beautiful—so beautiful she has to wear an iron mask.

Six months ago her sister Jane uncovered a fey plot to take over the city. Too late for Helen, who opted for fey beauty in her face—and now has to cover her face with iron so she won't be taken over, her personality erased by the bodiless fey.

Not that Helen would mind that some days. Stuck in a marriage with the wealthy and controlling Alistair, she lives at the edges of her life, secretly helping Jane remove the dangerous fey beauty from the wealthy society women who paid for it. But when the chancy procedure turns deadly, Jane goes missing—and is implicated in a murder.

Meanwhile, Alistair's influential clique Copperhead—whose emblem is the poisonous copperhead hydra—is out to restore humans to their "rightful" place, even to the point of destroying the dwarvven who have always been allies.

Helen is determined to find her missing sister, as well as continue the good fight against the fey. But when that pits her against her own husband—and when she meets an enigmatic young revolutionary—she's pushed to discover how far she'll bend society's rules to do what's right. It may be more than her beauty at stake. It may be her honor…and her heart.
---
Calling Anna and Bennett's romance long distance is an understatement: she's from 1995 Chicago and he's a time traveler from 2012 San Francisco. The two of them never should have met, but they did. They fell in love, even though they knew they shouldn't. And they found a way to stay together, against all odds.
It's not a perfect arrangement, though, with Bennett unable to stay in the past for more than brief visits, skipping out on big chunks of his present in order to be with Anna in hers. They each are confident that they'll find a way to make things work…until Bennett witnesses a single event he never should have seen (and certainly never expected to). Will the decisions he makes from that point on cement a future he doesn't want?
Told from Bennett's point of view,
Time After Time
will satisfy readers looking for a fresh, exciting, and beautifully-written love story, both those who are eager to find out what's next for
Time Between Us
'sAnna and Bennett and those discovering their story for the first time.
Praise for TIME BETWEEN US
"A beautifully written, unique love story." –Melissa Marr, New York Times best-selling author of The Wicked Lovely series

"A warm, time-bending romance [that] will have readers rooting for the couple that keeps daring fate." –Publishers Weekly

"The story will hold readers with its twists and turns, present and future; its love, sadness, and anger; and especially, its surprising secrets." –Booklist

"a compelling story of love, fate, and consequences with plenty of sigh-worthy moments, this novel is the perfect choice for readers who want a romance that leaves them with something to think about when it's over. –Bulletin of the Center for Children's Books
"Romantic and passionate, Stone's debut novel is swoon-worthy…will resonate with readers who enjoy their romance mixed with adventure." — School Library Journal
"Time Between Us is the very best kind of love story –heart-pounding, intense, and unputdownable!" — Elizabeth Scott, author of Bloom and Perfect You


---
What Sawyer's seeing might mean murder. The second book in a series from the New York Times bestselling author of the Wake trilogy.

Jules should be happy. She saved a lot of people's lives and she's finally with Sawyer, pretty much the guy of her dreams. But the nightmare's not over, because she somehow managed to pass the psycho vision stuff to Sawyer. Excellent.

Feeling responsible for what he's going through and knowing that people's lives are at stake, Jules is determined to help him figure it all out. But Sawyer's vision is so awful he can barely describe it, much less make sense of it. All he can tell her is there's a gun, and eleven ear-splitting shots. Bang.

Jules and Sawyer have to work out the details fast, because the visions are getting worse and that means only one thing: time is running out. But every clue they see takes them down the wrong path. If they can't prevent the vision from happening, lives will be lost. And they may be among the casualties…
---
From Darynda Jones, the
New York Times
bestselling author of
Death and the Girl Next Door
and
Death, Doom &Detention
, comes
Death and the Girl He Loves
, the exciting third book in her new young adult series Darklight
The fate of the world is not something a girl wants on her shoulders, and that is especially true for Lorelei McAlister.  Unfortunately for her, that is exactly where the world's fate has decided to take up residence. Lorelei has seen firsthand the horrors that lie beneath our everyday world. And those horrors are getting her friends killed. Because of this, she agrees to leave the sanctity of her hometown and is sent to a different world entirely. A boarding school. But even here she is being watched. Someone knows what she is. What she carries inside her soul.  And on top of that she's seeing visions.  This is nothing new for Lorelei.  But these visions are something more: death, destruction, and the end of the world.   Lorelei must face the fact that there are people who want her dead, and no matter where she goes, no matter how far she runs, the lives of her friends and family are in mortal peril.  Lucky for her, her friends and family include the handsome Angel of Death, a fiercely protective half-angel, and a ragtag group of loyal supporters who aren't afraid to get a little dirty in the name of fighting pure evil.   
---
Tucker was supposed to be the designated driver. But there was something about the beauty of that last true summer night, that made him want to feel out-of-control just once. He drank so much and so quickly that he was instantly sick. That left Trey to drive. "I'll catch up to you later," were the last words Tucker would ever say to his friends as he heaved by the side of the road. It was the last time Tucker would ever see them alive.

Tucker's grief and guilt are just about unbearable and he wonders how he can continue living himself. When he meets the Ferryman who carries souls of the newly deceased across the rivers that divide the world of the living from the world of the dead, Tucker gets a chance to decide: live or die. The temptation to join his three best friends on the other side may be too much for Tucker to overcome.
A gripping, haunting and emotional read.
---
Perfect for fans of Marissa Meyer's The Lunar Chronicles and Marie Lu's Legend series, Amelia Kahaney's The Brokenhearted is a gorgeous, gritty, and imaginative take on the superhero story. Anthem Fleet, talented ballerina and heir to the Fleet fortune, has always been closely guarded by her parents in their penthouse apartment. Lured by the handsome and dangerous Gavin, Anthem is drawn into the dark and exhilarating world on the wrong side of town. But when the couple runs into trouble, Gavin goes missing and Anthem winds up dead . . . only to awaken in an underground lab with a bionic heart ticking in her chest. Now she can run faster, jump higher, fight better. But the only thing that matters to her is getting Gavin back. And when she uncovers the sinister truth behind those she trusted the most, she is determined to use her newfound powers for the ultimate revenge.
Set in the ruined fictional landscape of Bedlam, a Gotham-like city, this tale of heartbreak and revenge is both gripping and cinematic.
---
Fans of Matched, Across the Universe, and The Hunger Games will love this captivating tale of rebellion and romance that spans parallel worlds.

Everything repeats.
You. Your best friend. Every person you know.
Many worlds, many lives–infinite possibilities.
Welcome to the multiverse.

Sixteen-year-old Sasha Lawson has only ever known one small, ordinary life. When she was young, she loved her grandfather's stories of parallel worlds, inhabited by girls who looked like her but led totally different lives. Sasha never believed such worlds were real—until now, when she finds herself thrust into one against her will.

To prevent imminent war, Sasha must slip into the life of an alternate version of herself, a princess who has vanished on the eve of her arranged marriage. If Sasha succeeds in fooling everyone, she will be returned home; if she fails, she'll be trapped in another girl's life forever. As time runs out, Sasha finds herself torn between two worlds, two lives, and two young men vying for her love—one who knows her secret, and one who believes she's someone she's not.  



From the Hardcover edition.
---
The shocking and thrilling sequel—and conclusion—to Breathe, which Kirkus Reviews called "intelligent and absorbing." Three teens confront danger, uncertainty, and the yearning to live—and breathe—freely. This powerful dystopian novel is for fans of Veronica Roth and Patrick Ness.
What would you do if you were desperate? Bea, Alina, and Quinn are outlaws. They started a rebellion and have been thrown out of the pod—the only place where there's enough air to breathe. Bea has lost her family. Alina has lost her home. And Quinn has lost his privileged life. What will they find now that they are refugees in the perilous Outlands? Their final safe haven may be harboring dark secrets. But together, the three teens find the will to keep fighting, to save one another, and to break free from everything that's holding them back.
Acclaimed author Sarah Crossan has created a dangerous, shattered society, and brought to life three teenagers who come into their own in the most heartbreaking ways. A wrenching, thought-provoking, and unforgettable post-apocalyptic novel.
---
The New York Times bestselling author of the Sandman Slim series delivers a wonderful stand-alone dark fantasy in which a young girl is caught between the worlds of the living and the dead.
After her father's funeral, Zoe moved to the big city with her mother to start over. But change always brings trials, and life in the city is not so easy. Money is tight, and Zoe's only escape, as has always been the case, is in her dreams—a world apart from her troubled real life where she can spend time with her closest companion: her lost brother, Valentine.
But something or someone has entered their dreamworld uninvited. And a chance encounter at a used record store, where the vinyl holds not music but lost souls, has opened up a portal to the world of the restless dead. It's here that the shop's strange proprietor offers Zoe the chance to commune with her dead father. The price? A lock of hair. Then a tooth. Then . . .
---
To some, Meg Banks' life might look perfect – she lives in a huge house in West London, goes to a prestigious school, and has famous parents. Only Meg knows the truth: her tyrannical mother rules the house and her shallow friends can talk about nothing but boys and drinking. Meg's only escape is her secret life as a graffiti artist.

While out tagging one night, Meg witnesses the dying moments of a fox… a fox that shapeshifts into a man. As he dies, he gives Meg a beautiful and mysterious gemstone. It isn't long before Meg realises that she's also inherited his power to shift and finds an incredible new freedom in fox form.

She is plunged into the shadowy underworld of London, the territory of the five warring groups of shapeshifters – the Skulk, the Rabble, the Conspiracy, the Horde, and the Cluster. Someone is after her gemstone, however, someone who can twist nature to his will. Meg must discover the secret of the stone and unite the shapeshifters before her dream of freedom turns into a nightmare.  
---
Love can be a real monster.
Sixteen-year-old Boy's never left home.  When you're the son of Frankenstein's monster and the Bride, it's tough to go out in public, unless you want to draw the attention of a torch-wielding mob.  And since Boy and his family live in a secret enclave of monsters hidden under Times Square, it's important they maintain a low profile.
Boy's only interactions with the world are through the Internet, where he's a hacker extraordinaire who can hide his hulking body and stitched-together face behind a layer of code.  When conflict erupts at home, Boy runs away and embarks on a cross-country road trip with the granddaughters of Jekyll and Hyde, who introduce him to malls and diners, love and heartbreak. But no matter how far Boy runs, he can't escape his demons—both literal and figurative—until he faces his family once more.
This hilarious, romantic, and wildly imaginative tale redefines what it means to be a monster—and a man. 
---
Evanescent by Andria Buchanan:
Trapped in the deadly land of Nerissette, Allie has all but given up on any return to the mortal realm. Unless she can find the two elusive artifacts that have the power to get her and her friends back home.
But she's got even bigger problems as the newly crowned queen of Nerissette: she must unite her people in the midst of a civil war and capture the Fate Maker—the evil puppet master responsible for the conflict—before he can find another army willing to return him to power.On top of it all, Allie is just a normal teenager. Her feelings are growing for the guy she's certain is her true love, and balancing her personal life while being the queen isn't as easy as it sounds. Allie must learn the true meaning of bravery, love, and kinship, regardless of the world—and danger—around her.
---
Rory Miller thought her life was over when a serial killer set his sights on her and forced her into witness protection. But a fresh start on Juniper Landing Island was exactly what she and her family needed. For the first time in years she and her sister hang out at the beach, gossip about boys, and party together. She's also made friends with a local clique-including a magnetic and mysterious boy named Tristan.

But Rory's world is about to change again. Picturesque Juniper Landing isn't what it seems. The truth about the swirling fog that rolls in each morning, the bridge that leads to nowhere, and those beautiful locals who seem to watch Rory's every move is more terrifying than being hunted by Steven Nell. And all Rory ever wanted was the truth. Even if it means learning that she can never go home again.
From the best-selling author of the Private and Privilege series comes the second novel in a heart-stopping trilogy about a girl who must pick up the pieces after the only life she's ever known ends.
---

They called it the Thorn Hill Massacre-the brutal attack on a once-thriving Weir community. Though Jonah Kinlock lived through it, he did not emerge unscathed: like the other survivors Jonah possesses unique magical gifts that set him apart from members of the mainline guilds. At seventeen, Jonah has become the deadliest assassin in Nightshade, a network that hunts the undead.

Emma Claire Greenwood grew up worlds away, raised by a grandfather who taught her music rather than magic. An unschooled wild child, she runs the streets until the night she finds her grandfather dying, gripping a note warning Emma that she might be in danger. The clue he leaves behind leads Emma into Jonah's life-and a shared legacy of secrets and lingering questions.

Was Thorn Hill really a peaceful commune? Or was it, as the Wizard Guild claims, a hotbed of underguild terrorists? The Wizards' suspicions grow when members of the mainline guilds start turning up dead. They blame Nightshade, bringing tensions between the groups to a head.

Racing against time, Jonah and Emma work to uncover the truth about Thorn Hill, amid increasing concern that whoever planned the Thorn Hill Massacre might strike again.
---
"Help me make it not happen, Kenny. Help me stop him."
When Kenny Maxwell moves into his family's new yet falling apart Victorian home in 1977, he makes a shocking discovery in the carriage house. Buried inside the wall is a baby's mummified body wrapped in old newspaper, along with a handwritten plea for help.
Soon after his gruesome finding, a beautiful girl named Luka introduces Kenny to the backward glass, a mirror that allows him to travel in time. Through it, he meets other "mirror kids" from past and future decades. But the more Kenny learns about the mirror, the more he realizes that Prince Harming—a dangerous urban legend who kidnaps and kills children—is hunting him. Somehow he must use the backward glass to confront his destiny, save the baby, and stop Prince Harming before time runs out.
Praise:
"Get ready to slide down into the past with David Lomax's Backward Glass. It's cold on the way down, hot on the way up into the future, and it is always, always riveting, no matter which direction in time he takes his courageous and intelligent teenagers. I'd read this again and again. Actually, the future me has already done so, I can assure you."—CHRISTOPHER BARZAK, AUTHOR OF ONE FOR SORROW
---
Those Across the River, a "beautifully written…exceedingly clever" (Boston Herald) masterpiece of "genuine terror" (New York Times bestselling author F. Paul Wilson), was hailed by #1 New York Times bestselling author Charlaine Harris as "one of the best first novels I've ever read." Now comes Christopher Buehlman's new novel—one of uncommon horrors hiding behind the walls of the house next door…

"You think you got away with something, don't you? But your time has run out. We know where you are. And we are coming."
The man on the screen says this in Russian.
"Who are you?"
The man smiles, but it's not a pleasant smile.
The image freezes.
The celluloid burns exactly where his mouth is, burns in the nearly flat U of his smile. His eyes burn, too.
The man fades, leaving the burning smiley face smoldering on the screen.
"Oh Christ," Andrew says.
The television catches fire.

Andrew Ranulf Blankenship is a handsome, stylish nonconformist with wry wit, a classic Mustang, and a massive library. He is also a recovering alcoholic and a practicing warlock, able to speak with the dead through film. His house is a maze of sorcerous booby traps and escape tunnels, as yours might be if you were sitting on a treasury of Russian magic stolen from the Soviet Union thirty years ago. Andrew has long known that magic was a brutal game requiring blood sacrifice and a willingness to confront death, but his many years of peace and comfort have left him soft, more concerned with maintaining false youth than with seeing to his own defense. Now a monster straight from the pages of Russian folklore is coming for him, and frost and death are coming with her.
What are your must have titles for October? Tell us in the comments.
---
Authors/Publishers: have a book coming out soon?
Request a Review or schedule a visit/giveaway
Please leave a comment if we missed a title and we will update this post.
About the author