A big welcome to Michael R. Underwood who is here counting down the Top 10 Pop Culture References in Celebromancy and celebrating the release of Celebromancy, Ree Reyes #2 (published on July 15th, 2013 by Pocket Star). Want to win a copy? Enter via the widget below.
Michael R. Underwood's Top 10 Top 10 Pop Culture References in Celebromancy
When I asked Abigail about doing a guest post, she suggested a 'Top 10 Favorite Pop Culture References" for Celebromancy, which was about as fun and perfect a topic as I could ask for.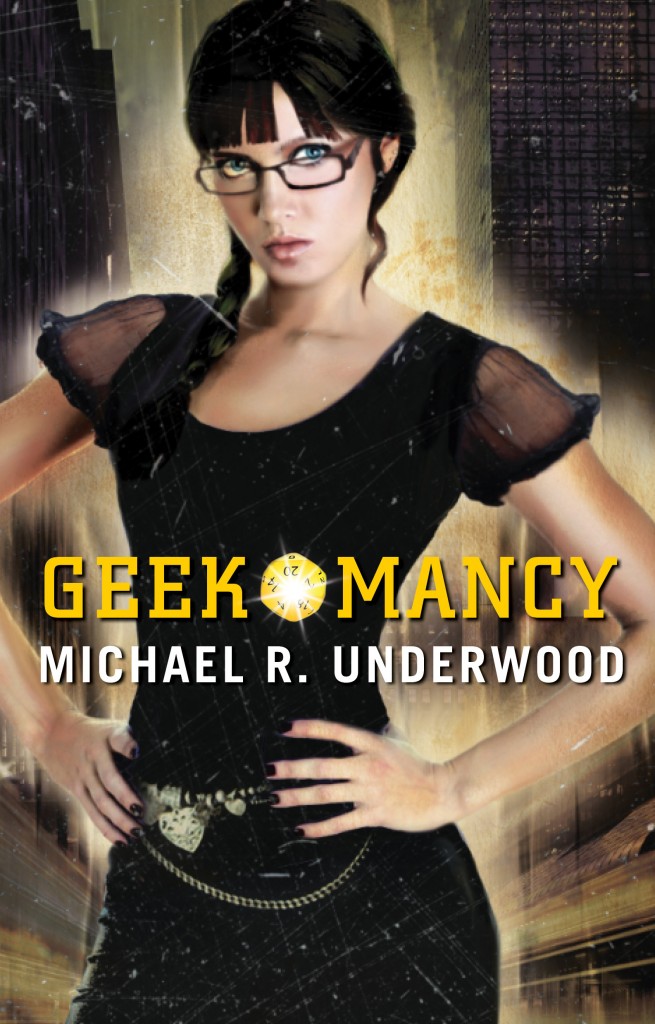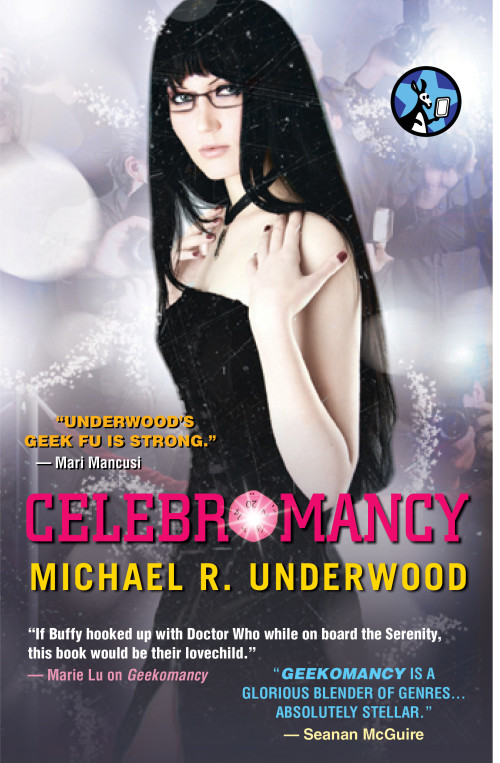 Pop culture references aren't just a sideline in the Ree Reyes series, they're crucial plot points. Or at least, some of them are. The list I made are a mix of 'references that were fun' and ones that held a lot of story weight.
Michael R. Underwood
Michael R. Underwood is the author of GEEKOMANCY, CELEBROMANCY, and the forthcoming YOUNGER GODS. By day, he's the North American Sales & Marketing Manager for Angry Robot Books.
Mike lives in Baltimore with his girlfriend, an ever-growing army of books, and a super-team of dinosaur figurines and stuffed animals. In his rapidly-vanishing free time, he studies historical martial arts and makes homemade pizza.
One copy of Celebromancy by Michael R. Underwood
Available on July 15th, 2013 by Pocket Star
Description:
Fame has a magic all its own in the no-gossip-barred follow-up to Geekomancy. Ree Reyes gets her big screenwriting break, only to discover just how broken Hollywood actually is.
Things are looking up for urban fantasista Ree Reyes. She's using her love of pop culture to fight monsters and protect her hometown as a Geekomancer, and now a real-live production company is shooting her television pilot script.
But nothing is easy in show business. When an invisible figure attacks the leading lady of the show, former child-star-turned-current-hot-mess Jane Konrad, Ree begins a school-of-hard-knocks education in the power of Celebromancy.
Attempting to help Jane Geekomancy-style with Jedi mind tricks and X-Men infiltration techniques, Ree learns more about movie magic than she ever intended. She also learns that real life has the craziest plots: not only must she lift a Hollywood-strength curse, but she needs to save her pilot, negotiate a bizarre love rhombus, and fight monsters straight out of the silver screen. All this without anyone getting killed or, worse, banished to the D-List.
Read an excerpt
Enter the giveaway via the widget below – Open Internationally
---
Interested in being a guest on All Things Urban Fantasy? Fill out our Guest Request Form
About the author