It's the last day of the month which means it's time to check out what we're reading next month in: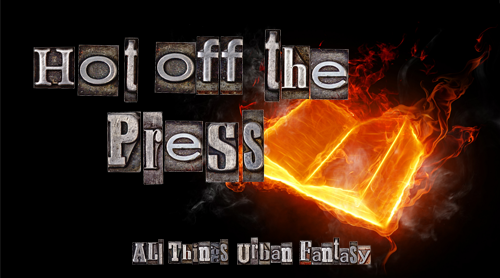 Want to know what titles came out in previous months? View all the Hot Off The Press posts
Things look a little different today, don't they?  We're trying out a new format for these Hot Off The Press posts that we hope you'll agree give you much better information about the upcoming titles for the month including prices and nice large cover images with just a click–all without ever having to leave the page.
We've got a few other changes coming in the next month including a big announcement on September 3rd.  One other change that I hope you won't notice too much is that this is also going to be my last day running things here at ATUF.  It's been a great four years, but I'm no longer going to be able to maintain the time commitment that is required to run things, so I'm leaving it in the very capable hands of Kate, Julia, Kristina, and Chris.  I'll miss all of this, but I'm looking forward to seeing how the site continues to grow and evolve with new creative minds behind it.  Thanks so much to all of you!  – Abigail
42 Adult Titles Releasing in September
---
Book four of Alliance of the Amazons

Sarita Neeraj has never felt like a real Amazon. Compared to the obvious strengths of her sisters, her Water powers seem small as her stature. She's determined to prove herself--unfortunately, all that gets her is captured by an enemy.

Ian serves a twisted goddess, preferring this to an empty afterlife. He's taken Sarita hostage to coax the other Amazons from their safe haven. But in his ancient Scottish castle, the passion and love Ian finds for Sarita resurrect his honor, until he chafes at the dark will of his mistress. 

Sarita has finally found happiness--but before she can enjoy it, she's "rescued" by her furious sisters. To save Ian from destruction at the hands of the Amazons, Sarita must risk wielding magick that could change her very nature. Only then can she prove the Water Amazon is the strongest of the four--and save them all from destruction.

Meet Earth, Fire, and Air in The Reluctant
Amazon, The Impetuous Amazon, and The Brazen Amazon.

 
---
We're the D'Artigo sisters: savvy half-human, half-Fae ex-operatives for the Otherworld Intelligence Agency. My sister Camille is a wicked-good witch with three sexy husbands. My sister Menolly is a vampire married to a wildly hot werepuma. And me? I'm Delilah, a two-faced werecat and Death Maiden. The Supe Community is in danger, and now it's up to us to unravel a mystery to which we may not want the answers…
 
When two vampiric software engineers approach us about a missing colleague, we don't expect to find much. But then Grandmother Coyote steps in and our simple missing persons case rapidly devolves into a nightmare of debauchery, slavery, and corporate greed. Now, we must infiltrate and destroy an underground organization of influential men, led by the mysterious Lowestar Radcliff, before they discover we're on to them. But one misstep puts our whole operation and our lives in peril, and I must unleash my powers as a Death Maiden, even if it means destroying someone I love.
---
A masterful tale of ambition, jealousy, desire, and superpowers.
Victor and Eli started out as college roommates--brilliant, arrogant, lonely boys who recognized the same sharpness and ambition in each other. In their senior year, a shared research interest in adrenaline, near-death experiences, and seemingly supernatural events reveals an intriguing possibility: that under the right conditions, someone could develop extraordinary abilities. But when their thesis moves from the academic to the experimental, things go horribly wrong.
Ten years later, Victor breaks out of prison, determined to catch up to his old friend (now foe), aided by a young girl whose reserved nature obscures a stunning ability. Meanwhile, Eli is on a mission to eradicate every other super-powered person that he can find--aside from his sidekick, an enigmatic woman with an unbreakable will. Armed with terrible power on both sides, driven by the memory of betrayal and loss, the archnemeses have set a course for revenge--but who will be left alive at the end?
In Vicious, V. E. Schwab brings to life a gritty comic-book-style world in vivid prose: a world where gaining superpowers doesn't automatically lead to heroism, and a time when allegiances are called into question.
"A dynamic and original twist on what it means to be a hero and a villain. A killer from page one…highly recommended!" --Jonathan Maberry, New York Times bestselling author of Marvel Universe vs The Avengers and Patient Zero
One of Publishers Weekly's Best Fantasy Books of 2013
---
Larissa Ione's bestselling Demonica series has captivated fans with its sensual blend of dark passion and demonic fury. Now she takes you to another intoxicating world—where a dangerous clan of wild vampires rules the night . . .

A WOMAN OUT FOR BLOOD
Nicole Martin was only eight years old when the vampire slaves rose up in rebellion and killed her family. Now she devotes her life to finding a vaccine against vampirism, hoping to wipe out her memories—along with every bloodsucker on the planet. But there's one thing she cannot destroy: her searing, undeniable attraction for the one man she should hate and fear the most . . .

A VAMPIRE OUT FOR REVENGE
A member of the renegade vampire MoonBound Clan, Riker is haunted by demons of his own. When he recognizes Nicole and remembers how her family enslaved his loved ones, his heart burns for vengeance. But when he kidnaps Nicole and holds her in a secret lair, his mortal enemy becomes his soul obsession, his greatest temptation, and, perhaps, his only salvation—a hot-blooded lover who could heal him with her touch . . . or bury him forever.
---
Can the magic of desire defeat the powers of darkness?

Forced by her half brother to use her dark gift of necromancy for profit, lovely Callista Hawthorne is determined to flee to her one chance for safety, her aunt in Scotland. With no hope of success unless she finds help on the long road north, she offers cursed shapechanger David St. Leger an irresistible bargain.

David—one of the mysterious Imnada—stalks the night streets of Regency London as a large black wolf. Renounced by his own kind, he spends his desperate rage on thieves and murderers. While Callista's proposal will allow him to escape the terrible enchantment binding him, agreeing to her terms will force him into the treacherous world of the half-Fey Other, his clan's ancient foes.

Drawn together by danger, David and Callista find passion in each other's arms. But can they forswear the centuries of enmity separating their two races, and find a love they dare not even imagine?
---
The #1 New York Times bestseller that James Dashner called "fantastic," with "relentless" suspense and an "explosive" climax. And don't miss the rest of the Reckoners series, including Firefight—now a #1 New York Times bestseller—and Calamity, coming soon!
Brandon Sanderson, the #1
New York Times
bestselling author of
Words of Radiance
, coauthor of Robert Jordan's The Wheel of Time series, and creator of the internationally bestselling Mistborn trilogy, presents
Steelheart,
the first book in the Reckoners series, an action-packed thrill ride that will leave readers breathless.
   Ten years ago, Calamity came. It was a burst in the sky that gave ordinary people extraordinary powers. The awed public started calling them Epics.
   Epics are no friends of man. With incredible gifts came the desire to rule. And to rule man, you must crush his will.
   Now, in what was once Chicago, an astonishingly powerful Epic named Steelheart has installed himself as emperor. Steelheart possesses the strength of ten men and can control the elements. It is said that no bullet can harm him, no sword can split his skin, and no fire can burn him. He is invincible. Nobody fights back . . . nobody but the Reckoners.
   A shadowy group of ordinary humans, the Reckoners spend their lives studying Epics, finding their weaknesses, and then assassinating them. And David wants in.
   When Steelheart came to Chicago, he killed David's father. For years, like the Reckoners, David has been studying, and planning, and he has something they need. Not an object, but an experience.
   He has seen Steelheart bleed.
   And he wants revenge.
Praise for the Reckoners series

"The suspense is relentless and the climax explosive."—James Dashner, #1 New York Times bestselling author of the Maze Runner series
 
"Another win for Sanderson . . . he's simply a brilliant writer. Period."—Patrick Rothfuss, author of the New York Times and USA Today bestseller The Name of the Wind
 
[STAR] "Snappy dialogue, bizarre plot twists, high-intensity action, and a touch of mystery and romance…leaves panting for the sequel."—Booklist, Starred
"Nuance and complexity alongside the action and intrigue...will have readers counting the days to the final volume."-The Bulletin
"An absolute page-turner."—Publishers Weekly
 
"Compelling. . . . Sanderson uses plot twists that he teases enough for readers to pick up on to distract from the more dramatic reveals he has in store."—The A.V. Club
---
Book 2 in Terry Spear's SEAL Wolf Series
Can an Alpha Wolf Who's Met His Match Survive the Holidays with Her?
Navy SEAL Bjornolf Jorgenson has had tough missions before, but going undercover with feisty gray wolf Anna Johnson could top the list. She drives him crazy―in more ways than one. Now he has to investigate a murder, supervise a wild teenage wolf―and handle Christmas with Anna.
For Anna, the only thing worse than staging the perfect family Christmas is having to do it with Bjornolf posing as her husband. Anna is a serious undercover operative who isn't afraid of a fight, even with a hunky SEAL shifter. With a killer on the loose, Anna just wants to focus on their mission, but the one thing she can't fight is her sizzling chemistry with Bjornolf.
SEAL Wolf Series:
A SEAL in Wolf's Clothing (Book 1)
A SEAL Wolf Christmas (Book 2)
SEAL Wolf Hunting (Book 3)
Praise for USA Today bestseller A SEAL in Wolf's Clothing:
"A nonstop, action-packed romance with kick, growls, and sexy attitude."―Long and Short Reviews
"A delightful and tantalizing read...You'll be captivated."―Thoughts in Progress
"Edgy characters, lots of loving, and lots of action. Just about as good as it gets!"―The Book Binge
---
Evelina Cooper, the niece of the great Sherlock Holmes, is poised to enjoy her first Season in London Society. But there's a murderer to deal with—not to mention missing automatons, a sorcerer, and a talking mouse.
 
In a Victorian era ruled by a council of ruthless steam barons, mechanical power is the real monarch and sorcery the demon enemy of the Empire. Nevertheless, the most coveted weapon is magic that can run machines—something Evelina has secretly mastered. But rather than making her fortune, her special talents could mean death or an eternity as a guest of Her Majesty's secret laboratories. What's a polite young lady to do but mind her manners and pray she's never found out?
 
But then there's that murder. As Sherlock Holmes's niece, Evelina should be able to find the answers, but she has a lot to learn. And the first decision she has to make is whether to trust the handsome, clever rake who makes her breath come faster, or the dashing trick rider who would dare anything for her if she would only just ask.

Praise for A Study in Silks
 
"This book has just about everything: magic, machines, mystery, mayhem, and all the danger one expects when people's loves and fears collide. I can't wait to return to the world of Evelina Cooper!"—Kevin Hearne, New York Times bestselling author of The Iron Druid Chronicles
 
"As Sherlock Holmes's niece, investigating murder while navigating the complicated shoals of Society—and romance—in an alternate Victorian England, Evelina Cooper is a charming addition to the canon."—Jacqueline Carey, New York Times bestselling author of the Kushiel's Legacy series
 
"Holloway takes us for quite a ride, as her plot snakes through an alternate Victorian England full of intrigue, romance, murder, and tiny sandwiches. Full of both thrills and frills."—Nicole Peeler, author of the Jane True series
 
"A Study in Silks is a charming, adventurous ride with a heroine who is both clever and talented. The brushes with the Sherlock Holmes mythos only add to the fun of this tale, and readers are bound to fall in love with Evelina and the London she inhabits."—Philippa Ballantine, author of Geist
 
"In A Study in Silks, Emma Jane Holloway has created a wonderful reimagining of the Sherlock Holmes mythos set in a late-Victorian Britain ruled by nefarious industrial titans called steam barons. Holloway's clever writing, attention to detail, and sublime characters forge a fascinating world that combines brass-plated steampunk technology with magic. By turns a coming-of-age story, a gas-lamp thriller, and a whimsical magical fantasy, A Study in Silks is the premiere novel of an author to watch."—Susan Griffith, author of the Vampire Empire series
 
"Holloway stuffs her adventure with an abundance of characters and ideas and fills her heroine with talents and graces, all within a fun, brisk narrative."—Publishers Weekly
 
"Splendid . . . The characters are thoroughly charming and the worldbuilding is first-rate."—RT Book Reviews (four stars)
---
NO STONE UNTURNED…
 
Alexandra Belarus was an artist stuck working in her New York family's business…until she discovered her true legacy—a deep and ancient magic. Lexi became the last practicing Spellmason, with the power to breathe life into stone. And as her powers awoke, so did her family's most faithful protector: a gargoyle named Stanis. But when a centuries-old evil threatened her family and her city, Stanis sacrificed himself to save everything Lexi held dear.
 
With Stanis gone, Lexi's efforts to master Spellmasonry—even with the help of her dedicated friends—are faltering. Hidden forces both watch her and threaten her, and she finds herself suddenly under the mysterious wing of a secret religious society determined to keep magic hidden from the world.
 
But the question of Stanis's fate haunts her—and as the storm around her grows, so does the fear that she won't be able to save him in her turn.
---
No one does wickedly funny and irresistibly steamy like New York Times bestselling author Lynsay Sands—especially in this red-hot romance between a reluctant vampire and the beauty who needs his help.
Luck be a vampire tonight . . .
When Nicole Phillips agreed to hire a housekeeper, she pictured someone a little frumpy and almost certainly female. Instead, she gets gorgeous, unmistakably male Jake Colson. The man is proving indispensable in the kitchen—and everywhere else. Except Jake might not be a mortal man at all.
. . . and every night
Who wouldn't want to be a tall, dark, powerful vampire?Jake, for one. He's barely had time to adjust to his newstate before he's roped into a family favor. Still, secretly playing bodyguard to sweet, sexy Nicole is turning out to be the wildest ride of his life. First, he'll put a stop to whoever's targeting her. Then he'll prove that this kind of love, and luck, happens only once in an eternity.
---
With thrilling chills and crackling suspense, The Dead Run is an edgy novel set in the netherworld of the Mexican-American border from Adam Mansbach, the #1 New York Times bestselling author of Go the F**ck to Sleep and Rage Is Back.
 
On both sides of the border, girls are going missing and bodies are beginning to surface. It's a deadly epidemic of crime that plunges a small-town police chief into a monster of an investigation he's not equipped to handle. An ancient evil has returned, and now everyone—the innocent and the guilty—must face their deepest terrors.

With The Dead Run Adam Mansbach delivers an eerie high-concept thriller, mixing horror, the supernatural, and suspense in a chilling, high-octane read.
---
Sharp, sarcastic, and efficiently lethal, John Charming would feel right at home having drinks with Dean Winchester and Harry Dresden. If you're looking for a new urban fantasy series to pick up, CHARMING is a guaranteed page-turner.


John Charming isn't your average Prince...
He comes from a line of Charmings -- an illustrious family of dragon slayers, witch-finders and killers dating back to before the fall of Rome. Trained by a modern day version of the Knights Templar, monster hunters who have updated their methods from chain mail and crossbows to Kevlar and shotguns, John Charming was one of the best--until a curse made him one of the abominations the Knights were sworn to hunt.
That was a lifetime ago. Now, John tends bar under an assumed name in rural Virginia and leads a peaceful, quiet life. That is, until a vampire and a blonde walked into his bar...
CHARMING is the first novel in a new urban fantasy series which gives a new twist to the Prince Charming tale. Catch the next in the series with DARING and FEARLESS.
Short Fiction in the Pax Arcana world:
Charmed I'm Sure
Don't Go Chasing Waterfalls
Pushing Luck
Surreal Estate
Dog-Gone
---
A QUESTION OF LUST
 
Nikki James is in San Francisco at the request of her partner and best friend, Jake. The wife of an old friend is missing, and Jake intends to find her—whatever the cost. The authorities believe the kidnappings to be the work of a sick mind, but Nikki knows that the truth is something much worse—especially since she seems to have an unexpected psychic link to the killer. But as always, she is more than willing to risk her own life to save another's.
 
For Michael Kelly, Nikki's bravado is a source of endless terror. He wants nothing more than to make Nikki a permanent part of his life, but he knows that her quest is sure to get her killed. As they chase through the sewers and tunnels of San Francisco and the body count begins to rise, Michael badgers her to stay off the case, but Nikki has no intention of complying. She wants him to realize that she's either a full partner in his life or she's out. But nothing prepares her for the price she has to pay for her stubbornness—the life of someone she loves.

Includes an excerpt of the next novel in Keri Arthur's Nikki and Michael series, Kiss the Night Goodbye

---
From bestselling author Charlaine Harris and rising star Amanda Stevens come two otherworldly tales sure to haunt readers well after the last page is turned. 

Dancers in the Dark  

#1 New York Times bestselling author Charlaine Harris 

Layla Rue Le May is no ordinary dancer—her partner, Sean McClendon, is a three-hundred-year-old redheaded vampire. When Layla Rue acquires a stalker, she's forced to face the music…and wonder if this will finally be her last dance. 

The Devil's Footprints 

Award-winning author Amanda Stevens 

Years after her sister's unsolved murder, Sarah DeLaune is haunted by the mysteries of her past when two mutilated bodies are found near Sarah's New Orleans home, the crime scene desecrated by cloven footprints. Sarah has always believed that her sister was killed by a man named Ashe Cain. But no one else has ever seen Ashe. Until now.
---
Like father, like son…
 
Sophie Thibodeau has been on the run from the father of her son for more than fifteen years. Now her son, Joshua, is changing, and her greatest fears are about to be realized. He's going to end up being just like his father—a man who can change into a wolf.
 
Dylan Black has been hunting for Sophie since the night she ran from him—an obsession he cannot afford in the midst of an impending war. Dylan controls Rhuddin Village, an isolated town in Maine where he lives with an ancient Celtic tribe. One of the few of his clan who can still shift into a wolf, he must protect his people from the Guardians, vicious warriors who seek to destroy them.
 
When Sophie and Dylan come together for the sake of their son, their reunion reignites the fierce passion they once shared. For the first time in years, Dylan's lost family is within his grasp. But will he lose them all over again? Are Joshua and Sophie strong enough to fight alongside Dylan in battle? Nothing less than the fate of his tribe depends on it…
---
save the world—early and often 

Three months ago Jan learned that elves were real, our world wasn't safe and it was up to her to save her boyfriend—and the world—from being englamoured into slavery. Now Jan has a new deadline—ten weeks, ten days and ten hours. That's when the truce she arranged between our world and the elves' realm ends, and the invasion starts. 

While supernatural creatures work to defend humanity, Jan and the kelpie Martin have to find the preter queen, and use her to force the portals closed. But when magic mixes with technology, shutting it down isn't as simple as closing a door or pulling a plug…. 

Jan's geek-girl know-how might have gotten her this far, but they're going to need technical skills and magic to shut the portals for good…. 

And their time's nearly up.
---
"Secret societies, immortality, murder mysteries and Las Vegas all in one book? Shut up and take my money." —John Scalzi
The Incrementalists—a secret society of two hundred people with an unbroken lineage reaching back forty thousand years. They cheat death, share lives and memories, and communicate with one another across nations, races, and time. They have an epic history, an almost magical memory, and a very modest mission: to make the world better, just a little bit at a time. Their ongoing argument about how to do this is older than most of their individual memories.

Phil, whose personality has stayed stable through more incarnations than anyone else's, has loved Celeste—and argued with her—for most of the last four hundred years. But now Celeste, recently dead, embittered, and very unstable, has changed the rules—not incrementally, and not for the better. Now the heart of the group must gather in Las Vegas to save the Incrementalists, and maybe the world.

"Watch Steven Brust. He's good. He moves fast. He surprises you. Watching him untangle the diverse threads of intrigue, honor, character and mayhem from amid the gears of a world as intricately constructed as a Swiss watch is a rare pleasure." —Roger Zelazny
---
Deep in Crimson (Return to Sanctuary) by Sarah Gilman
Kidnapped by humans and raised in a research facility, Jett was taught to believe his own race of demons insidious and violent. But a friendship with the archangel Raphael shatters Jett's reality. Caught between two worlds, his first months of freedom find him lingering on the fringes of his home colony, Sanctuary.
When the human who stole Jett captures another demon youth from Sanctuary, Jett learns of the real plan--to steal Raphael's archangel grandchildren. Jett wants to bring his captor to justice, but he must overcome the lies from his past and join forces with the demon Guardians, and the demon child's older sister, Lexine.
Irresistible attraction grows between Jett and Lexine, but Lexine's prophetic dreams of being mated to a poacher make her wary. And if Jett goes through the all-consuming process of becoming a Guardian, he may forfeit any chance they have of being together.
---
www.eHeatherGraham.com

A Ghost Rider in the Sky? 

What happened here, on a historic ranch outside Nashville, during the Civil War? And what's happening now? 

Olivia Gordon works at the Horse Farm, a facility that assists patients with mental and physical recovery; her specialty is animal therapy. She's always loved her job, always felt safe…until now. 

People are dying, starting with the facility's founder, whose body is discovered in a ravine on the property—site of a massacre in 1862. And before every death, Liv sees a horse and rider, wearing a soldier's garb, in the night sky…. Warning? Omen? Or clue? 

Liv calls in her cousin Malachi and his Krewe, an FBI unit of paranormal investigators, to discover the truth. New Krewe member Dustin Blake knows they need Liv's involvement in the case, yet he's worried about her safety. Because he and Liv quickly become more than colleagues…and he doesn't want to lose her to the endless night.
---
Once upon a time…
 
…in a world far removed from the days when fairy tales were new, five bestselling authors spin versions that take the classic stories into a new dimension. You'll recognize Hansel and Gretel, Cinderella, Sleeping Beauty, and other enduring characters, but they'll exist in realms beyond your imagination, where the familiar is transformed into the extraordinary and otherworldly. 
---
Book three of The St. Croix Chronicles
Hungry for vengeance, Cherry St. Croix is forced to the fog-ridden streets of Victorian London.
My rival, a collector of bounties like myself, has murdered one of my own. In consequence, I have been removed from my house, my staff and all who would support me. I have nowhere else to turn, so I beg asylum within the Midnight Menagerie, London's decadent pleasure garden.
Micajah Hawke's dominance there will not tolerate my presence for long. I am fixated on revenge, but I walk a razor's edge under his scrutiny. His wicked power is not easily ignored, and I must not allow myself to submit—no matter how sweet the sacrifice.
Challenging my rival to a race is the only way to end this—no small task when the quarry is the murderous Jack the Ripper. As my enemies close in, I fear the consequences of this hunt. I am trapped between two killers, and what doesn't kill me may leave its scars forever.
---
Four bestselling authors. One hellraising premise.
What if the dead could be summoned from their graves—for a price? What if a quartet of distinctive storytellers took a stab at this deceptively simple idea—on a dare? The answers lie here, in Four Summoner's Tales, as these acclaimed writers accept the challenge and rise to the occasion—in four brilliantly chilling ways. It's all in the execution. . .

"SUFFER THE CHILDREN" BY KELLEY ARMSTRONG, #1 New York Times bestselling author
A preacher and his adopted daughter must solve the mystery of the newcomers to their isolated 19th century village—men who are preying on residents' overwhelming grief with promises to bring the stricken back to life.

"PIPERS" BY CHRISTOPHER GOLDEN, New York Times bestselling author
Twenty-three people have already lost their lives to the ruthless cartel terrorizing their small Texas border town. But one man has a plan for revenge, if the town's survivors will let him use their loved ones—to raise an army of the undead.

"A BAD SEASON FOR NECROMANCY" BY DAVID LISS, National bestselling author
In merry old England, a rascally con man stumbles upon a book for raising the dead. But instead of using it to make money by reviving relatives for the rich, he'll do just the opposite. Because some family skeletons need to stay buried.

"ALIVE DAY" BY JONATHAN MABERRY, New York Times bestselling author
In war-torn Afghanistan, a U.S. military operative and his team face off against an ancient horror during a harrowing off-the-books search-and-rescue mission.
---
" Moyer creates a hauntingly real San Francisco, full of characters you can't wait to get to know better. Delia's Shadow is an engaging debut novel, one that cost me a good night's sleep." —Jim C. Hines, author of Libriomancer
It is the dawn of a new century in San Francisco and Delia Martin is a wealthy young woman whose life appears ideal. But a dark secret colors her life, for Delia's most loyal companions are ghosts, as she has been gifted (or some would say cursed) with an ability to peer across to the other side.
Since the great quake rocked her city in 1906, Delia has been haunted by an avalanche of the dead clamoring for her help. Delia flees to the other side of the continent, hoping to gain some peace. After several years in New York, Delia believes she is free…until one determined specter appears and she realizes that she must return to the City by the Bay in order to put this tortured soul to rest.
It will not be easy, as the ghost is only one of the many victims of a serial killer who was never caught. A killer who after thirty years is killing again. 
And who is now aware of Delia's existence.
---
John Charming. Ex knight. Current monster hunter.
Nothing with the Cunning Folk is ever free. When John Charming goes to Sarah White for help with a minor ghost problem, he soon finds himself dealing with a restless spirit on a completely different scale. And the last thing you want to be when hunting a water spirit is out of your depth...
This is a short story from contemporary fantasy author, Elliott James, within his Pax Arcana world. The first of his novels,
Charming
and
Daring
, are available now.
Word count: ~11,500
Other Pax Arcana Short Fiction:
Charmed I'm SureDon't Go Chasing WaterfallsPushing LuckSurreal EstateDog-GoneBulls Rush InTalking Dirty
---
John Searles's Help for the Haunted is an unforgettable story of a most unusual family, their deep secrets, their harrowing tragedy, and ultimately, a daughter's discovery of a dark and unexpected mystery.
Sylvie Mason's parents have an unusual occupation—helping "haunted souls" find peace. After receiving a strange phone call one winter's night, they leave the house and are later murdered in an old church in a horrifying act of violence.
A year later, Sylvie is living in the care of her older sister, who may be to blame for what happened to their parents. Now, the inquisitive teenager pursues the mystery, moving closer to the knowledge of what occurred that night—and to the truth about her family's past and the secrets that have haunted them for years.
Capturing the vivid eeriness of Stephen King's works with the compelling quirkiness of John Irving's beloved novels, Help for the Haunted is that rare story that brings to life a richly imagined and wholly original world.
---
There's a fine line between the living and the dead, and Marshall is determined to cross it in this gut-wrenching debut novel.

Ever since the car accident that killed his identical twin brother, Marshall Windsor has been consumed with guilt and crippled by the secrets of that fateful night. He has only one chance to make amends and set things right. He must find a thin space—a mythical point where the barrier between this world and the next is thin enough for a person to step through to the other side.

But when a new girl moves into the neighborhood, into the exact same house Marsh is sure holds a thin space, she may be the key—or the unraveling of all his secrets.

As they get closer to finding a thin space—and closer to each other—March must decide once and for all how far he's willing to go to right the wrongs of the living…and the dead.
---
A relics expert with a nose for mystery is torn between her sexy billionaire boss and her hot bodyguard. Each would die to save her...and win her heart.
Kendall Morgan puts her sixth sense back to work in the second book of the Relic Seekers series, divining the history and location of ancient relics. Her boss, the gorgeous billionaire Nathan Larraby, sends her to Italy to safeguard a priceless treasure belonging to the Protettori, an ancient order of monks who guard four powerful relics that Nathan believes may be the cure for his dark curse. He also sends brooding mercenary Jake Stone to watch Kendall's back—although her back isn't all Jake has his eye on.
Nathan joins them, and all three tumble into a labyrinth of defenses created by the monks to protect their treasures, including the Fountain of Youth. They find themselves in England on the trail of the legendary King Arthur, who along with the Reaper, seems mysteriously connected to the Protettori. Sparks fly and bonds are tested as Kendall and Nathan's pasts are revealed and Jake's becomes even more mysterious. The trio must stay one step ahead of the mysterious Reaper if they want to survive.
Fountain of Secrets twists and turns through the shadows of myth and reality as Kendall races to uncover the Protettori's secrets and fight her growing attraction to her boss and her bodyguard.
---
The only way to save her life is to resurrect the dead…
Uncanny Chronicles, Book 1
Julian Darke was only a newborn when he was abandoned on the doorstep of a gentleman doctor. Though raised with love, he is driven to discover his true origins.
Convinced Sir Thaddeus Ormond knows something, Julian shadows him one night—and is shocked to see a young woman thrown from Ormond's carriage and accosted by a thug. Julian manages to save her life, but not her face and hands from horrific injuries.
Nellie Barchester doesn't recognize the scarred, disfigured stranger in the mirror. Though the gifted doctor and engineer has done his best to repair the damage, scars ravage her body, and chill her soul with the realization that her own husband may have plotted her death.
Julian's tenderness is a balm to her soul, and Nellie is drawn to the edge of passion by a man not repelled by her deformities. But as their pursuit of the truth draws them into London's underbelly, they cross the path of a ruthless enemy who will stop at nothing to fulfill his schemes.
Warning: Can a brilliant but troubled doctor find happiness with a woman scarred both inside and out? A hint of the supernatural plus a night of passion spice up this Uncanny Chronicle.
---
Normal people don't believe their nightmares stalk them. They don't fall in love with boys who don't exist, either. Seventeen-year-old Layla Labelle, though, is far from normal. Her delusions walk the earth. Her hallucinations hunt her, and her skin heats to a burn every time her anger flares. Or is that all in her head? Layla doesn't know what to believe any more because if none of that's true, Max MacLarnon must be an illusion, and her heart must still be broken. No matter how much she wants to believe Max is real, doing so would mean everything else is, too. How, then, is that possible? The answers lie in an age-old legend the supernatural aren't prepared to reveal, and with a curse that could tear Layla and Max apart forever—if it doesn't kill them both first. In TIED, book one in the Fire Born trilogy, learning the truth will mean fighting an arsenal of demons, and being with Max will put Layla on a path toward her own destruction. Just how far will Layla go to protect the one she loves? The answer may never be far enough ... away.
---
"This installment bumped this series up to the top of my urban-paranormal series list!" —Felicia Day

Things are starting to look up for October "Toby" Daye. She's training her squire, doing her job, and has finally allowed herself to grow closer to the local King of Cats. It seems like her life may finally be settling down...at least until dead changelings start appearing in the alleys of San Francisco, killed by an overdose of goblin fruit.

Toby's efforts to take the problem to the Queen of the Mists are met with harsh reprisals, leaving her under sentence of exile from her home and everyone she loves. Now Toby must find a way to reverse the Queens decree, get the goblin fruit off the streets--and, oh, yes, save her own life. And then there's the question of the Queen herself, who seems increasingly unlikely to have a valid claim to the throne....To find the answers, October and her friends will have to travel from the legendary Library of Stars into the hidden depths of the Kingdom of the Mists--and they'll have to do it fast, because time is running out.

Chimes at Midnight is the seventh installment of the highly praised Toby Daye series.
---
A new tale of danger and desire from national bestselling author Shiloh Walker featuring psychic FBI Agent Vaughnne MacMeans…

AN ASSIGNMENT SHE CAN'T REFUSE

Agent Vaughnne MacMeans would do anything to avoid setting foot in Orlando again. But her new assignment, keeping tabs on a psychic kid who may or may not be in danger, is forcing her right back to the city where her sister was murdered. And she didn't count on a startling attraction to the boy's guardian…

AN ATTRACTION HE CAN'T DENY

Protecting Alex is a priority for Gus. Gus may not understand the young man's "gift" but he knows that some people would kill for it. When a beautiful stranger moves in next door, his impulse is to take the kid and bolt. But Gus has learned never to flee without a plan, and besides…she doesn't exactly look like an assassin.

A GAME THEY'LL PLAY FOR KEEPS

But when some dangerous people from Gus's past do catch up to him and Alex, it's too late to run. His new neighbor is the last person he thought he could turn to, but Vaughnne isn't just beautiful. She's fearless. And she's the only chance Gus and Alex have left.
---
Sherrilyn Kenyon's most highly-anticipated novel in the Dark-Hunter series since Acheron is here--the unforgettable story of Styxx, Acheron's twin brother and one of the most powerful beings on earth
Just when you thought doomsday was over . . .
Centuries ago Acheron saved the human race by imprisoning an ancient evil bent on absolute destruction. Now that evil has been unleashed and it is out for revenge.
As the twin to Acheron, Styxx hasn't always been on his brother's side. They've spent more centuries going at each other's throats than protecting their backs. Now Styxx has a chance to prove his loyalty to his brother, but only if he's willing to trade his life and future for Acheron's.
The Atlantean goddess of Wrath and Misery, Bethany was born to right wrongs. But it was never a task she relished. Until now.
She owes Acheron a debt that she vows to repay, no matter what it takes. He will join their fellow gods in hell and nothing is going to stop her. But things are never what they seem, and Acheron is no longer the last of his line. Styxx and Acheron must put aside their past and learn to trust each other or more will suffer.
Yet it's hard to risk your own life for someone who once tried to take yours, even when it's your own twin, and when loyalties are skewed and no one can be trusted, not even yourself, how do you find a way back from the darkness that wants to consume the entire world? One that wants to start by devouring your very soul?
---
A group of former Navy SEALS, the Alpha Pack is a top secret team of wolf shifters with Psy powers combating the greatest dangers in the world. And when the battle gets personal, their wild side is unleashed….
 
Ryon Hunter sees dead people—spirits that beg him for help in ways he can't understand. He'd do anything to end the torment, until a beautiful spirit appears to him with a plea he can't ignore: Help me…I'm alive. The woman is wildlife biologist Daria Bradford, mortally wounded after encountering a white wolf, calling to Ryon through a rare Psy gift.
 
When Ryon locates Daria in the Shoshone National Park, it is almost too late, but nursing her back to health at the Alpha Pack compound brings a new complication—Daria is his destined mate, and Ryon is afraid of what will happen when she discovers what he is, and what he had to do to save her life. But the biggest threat of all is still loose in the forest, leaving a merciless trail of death behind it. The Alpha Pack goes on the hunt for the mysterious white wolf, determined to stop the murderous rogue… only to find that the most lethal creature of all is the one they can't see coming…
---
In Eileen Wilks's new Novel of the Lupi, FBI agent Lily Yu is about to confront a power even darker than magic…
 
On her 57th birthday, Lily's mother suddenly loses all memory beyond the age of twelve. Lily knows her mother was attacked by something more than magic. More . . . and darker.

When Lily and Rule discover that others suffered the same, mysterious loss—at the same time on the same night—their investigation into the darkness begins. Joining them is someone Lily never thought she'd see again: Al Drummond, who once tried to destroy her. He also happens to be dead. But the mysterious attacks were caused by a power strong enough to affect matters beyond the world of the living.

With some victims losing years of memory and others their lives, Lily must discover what on earth—or beyond—connects them.
---
Experts in the art of stealing time, Travellers live on the edge of both mortal and immortal realms. But a few fight their outlaw instincts.…
 
Gwenhwyfar Byron Owens learned everything she knows about potions and spells from her two Wiccan moms, who are forbidden by Otherworld laws to teach magic to mortals. But when their latest transgression results in the kidnapping of a mortal woman, Gwen figures the only place to hide them all is in Summerland, the Wiccan afterlife.…
 
But Gregory Faa—a member of the Watch—is hot on their heels. A Traveller who has stolen time, he's eager to prove himself worthy of the Watch, only he has a past with the dark-eyed Welsh beauty he's been charged with bringing to justice. He's tempted to just let Gwen disappear into Summerland until he realizes that she's being pursued by a squad of goons and death's minions.
 
Gwen is used to taking care of her moms and herself, so she can't give in to her heart's demand to trust Gregory, despite the fact that he's as handsome as the day is long—and the days in Summerland last centuries.…
---
I've been told to go to Hell more times than I can count. But this time I'm actually going.

My name's Bobby Dollar, sometimes known as Doloriel, and of course, Hell isn't a great place for someone like me—I'm an angel. They don't like my kind down there, not even the slightly fallen variety. But they have my girlfriend, who happens to be a beautiful demon named Casimira, Countess of Cold Hands. Why does an angel have a demon girlfriend? Well, certainly not because it helps my career.

She's being held hostage by one of the nastiest, most powerful demons in all of the netherworld—Eligor, Grand Duke of Hell. He already hates me, and he'd like nothing better than to get his hands on me and rip my immortal soul right out of my borrowed but oh-so-mortal body.

But wait, it gets better! Not only do I have to sneak into Hell, make my way across thousands of miles of terror and suffering to reach Pan- demonium, capital of the fiery depths, but then I have to steal Caz right out from under Eligor's burning eyes and smuggle her out again, past demon soldiers, hellhounds, and all the murderous creatures imprisoned there for eternity. And even if I somehow manage to escape Hell, I'm also being stalked by an undead psychopath named Smyler who's been following me for weeks. Oh, and did I mention that he can't be killed?

So if I somehow survive Hell, elude the Grand Duke and all his hideous minions and make it back to the real world, I'll still be the most hunted soul in Creation. But at least I'll have Caz. Gotta have something to look forward to, right?

So just pour me that damn drink, will you? I've got somewhere to go.
---
A dark and scrumptious treat. --Alexandra Ivy

"FIVE STARS! Unforgettable. . .don't forget to breathe." --Huntress Reviews on Shadow Bound

While the world slumbers in Shadow, a fatal plague has swept through magekind. No one is immune to its ravages, and now that her father is dead, Cari Dolan must wield the fearful magic of her House to save innocent lives.

"The sexual tension is palpable. A stand-out page turner." --RT Book Reviews on Fire Kissed

At the mage Council's bidding, dangerous outsider Mason Stray joins forces with Cari to hunt down the fiend responsible. But can he trust the daughter of wealth and privilege, especially when his own son is at risk?

"If dark adult fairy tales appeal to you, you should definitely check this series out" --Fiction Vixen on Shadowman

The princess will always welcome to her bed the warrior, even if one must pay the ultimate price. . . .
---
In the small town of Duvall, Texas, the only thing that causes more trouble than gossip is magic.
 
The family magic seems to have skipped over Tammy Jo Trask. All she gets in the way of the supernatural are a few untimely visits from the long-dead, smart-mouthed family ghost Edie. But when her locket—an heirloom that happens to hold Edie's soul—is stolen in the midst of a town-wide crime spree, it's time for Tammy to find her inner witch.
 
After a few bad experiences with her magic, Tammy turns to the only one who can help: the very rich and highly magical Bryn Lyons. He might have all the answers, but the locket isn't the only thing passed down in Tammy's family. She also inherited a warning…to stay away from anyone named Lyons…
---
Only available as an enovella, the prequel to the second novel in the dark and sexy Imnada Brotherhood trilogy about shapeshifters in Regency-era England.

Neither actress Sarah Hayes nor London's most eligible bachelor Sebastian Commin, Earl of Deane, has ever forgotten their one and only scandalous night of white hot passion or the differences in their social positions that make a future together impossible. So when they discover that they'll be fellow guests at a house party, they vow to keep each other at arm's length. A vow broken when they find themselves caught up in a mystery involving a brutal attack on an Imnada shape-shifter and an unexplained entity known as the Naxos.

Each clue they uncover reveals more about the ancient Imnada enemy—monstrous soul-feeders with the power to devour worlds. Each fiery encounter between the aristocrat and the entertainer underscores the raw desire that crackles the very air between them until Sebastian is convinced to make Sarah his wife, no matter the cost to his reputation. He just needs to convince Sarah, who cares for him too much to allow his future to be ruined by marrying a low-born actress. It's only when the sinister Naxos strike again and Sebastian's life is threatened that Sarah realizes she's willing to risk a little scandal in order to save the world…and the man she loves.
---
A Monster Haven Story, book three
A migration of mythical creatures has begun, and more and more of them are landing on Zoey Donovan's doorstep. As the only Aegis left in the country, it falls to her to protect the Hidden and keep them safe—and her house has become a sanctuary for water sprites, goblins, harpies, djinn and more.
Keeping track of her boarders is a full-time job, and Zoey's already got her hands full trying to run her wedding planning business. Good thing she has a resident closet monster to keep her organized, and a hot Reaper boyfriend to help her relax every once in a while.
But she can't keep up monster-triage indefinitely, and as more Hidden arrive, it becomes clear that someone—or something—is hunting them. In the midst of planning an event for a notoriously difficult client, Zoey's got to figure out who's behind the hunt…and she's got to stop them before there are no Hidden left.
86,000 words
---
"Amanda Bonilla knows how to keep you on the edge of your seat...she's a must read." –Amanda Carlson, author of the Jessica McClain urban fantasy series. Fated to Hunt… As the local hunter, and a ward of the Sentry, a secret organization dedicated to eradicating the forces of evil, Jacquelyn has been protecting the small town of McCall, Idaho for the past five years. The hours are horrible, the pay is nonexistent, she has to work with her jealous ex-boyfriend – and forget about quitting. She's in for life. Destined to See… When a rugged drifter comes through town, Jacquelyn immediately knows what he is – an Empath who can read emotions and sense what others are thinking – even though it's clear the handsome stranger has no idea what, or how powerful, he is… A Town in Peril… When people in McCall start turning up dead, viciously ripped to shreds as if by a wild animal, Jacquelyn knows better. Furies are loose in Idaho and hell-bent on exacting revenge. But against whom? And for what purpose? Jacquelyn has until the full moon to stop the Furies' killing spree and save the people of McCall, figure out how to work with her ex – oh, and there's a handsome stranger in town who's in desperate need of some schooling…
45 YA Titles Releasing in September
---
A compelling and inventive novel set in a world where science and magic are at odds, by Robin McKinley, the Newbery-winning author of The Hero and the Crown and The Blue Sword, as well as the classic titles Beauty, Chalice, Spindle's End,Pegasus and Sunshine
 
Maggie knows something's off about Val, her mom's new husband. Val is from Oldworld, where they still use magic, and he won't have any tech in his office-shed behind the house. But—more importantly—what are the huge, horrible, jagged, jumpy shadows following him around? Magic is illegal in Newworld, which is all about science. The magic-carrying gene was disabled two generations ago, back when Maggie's great-grandmother was a notable magician. But that was a long time ago.
 
Then Maggie meets Casimir, the most beautiful boy she has ever seen. He's from Oldworld too—and he's heard of Maggie's stepfather, and has a guess about Val's shadows. Maggie doesn't want to know . . . until earth-shattering events force her to depend on Val and his shadows. And perhaps on her own heritage.
 
In this dangerously unstable world, neither science nor magic has the necessary answers, but a truce between them is impossible. And although the two are supposed to be incompatible, Maggie's discovering the world will need both to survive.
---
Fans of classic frontier survival stories, as well as readers of dystopian literature, will enjoy this futuristic story where water is worth more than gold. New York Times bestselling author Michael Grant says Not a Drop to Drink is a debut "not to be missed." With evocative, spare language and incredible drama, danger, and romance, Mindy McGinnis depicts one girl's journey in a frontierlike world not so different from our own.
Teenage Lynn has been taught to defend her pond against every threat: drought, a snowless winter, coyotes, and most important, people looking for a drink. She makes sure anyone who comes near the pond leaves thirsty—or doesn't leave at all. Confident in her own abilities, Lynn has no use for the world beyond the nearby fields and forest. But when strangers appear, the mysterious footprints by the pond, nighttime threats, and gunshots make it all too clear Lynn has exactly what they want, and they won't stop until they get it. . . .
For more in this gritty world, join Lynn on an epic journey to find home in the companion novel, In a Handful of Dust.
---
Book 2 of The Write Rabbit Chronicles

Zombies stalk the night. Forget blood and brains. These monsters hunger for human souls. Sadly, they've got mine… 

Alice Bell has lost so much. Family. Friends. A home. She thought she had nothing else to give. She was wrong.  

After a new zombie attack, strange things begin to happen to her. Mirrors come to life, and the whispers of the dead assault her ears. But the worst? A terrible darkness blooms inside her, urging her to do very wicked things.  

She's never needed her team of zombie slayers more, but ultra bad-boy Cole Holland, the leader and her boyfriend, suddenly withdraws from her…from everyone. Now, with her best friend Kat at her side, Ali must kill the zombies, uncover Cole's secret and learn to fight the darkness. 

But the clock is ticking…and if she fails at a single task, they're all doomed. 

THE WHITE RABBIT CHRONICLES  

I've lost so much. 

A dear friend. 

My new home. 

My purpose. My pride.  

And it's my fault. I can blame no one else.  

I and I alone let the darkness in.
---
A modern, magical twist on the Gothic romance and girl detective genres, the Lynburn Legacy books will appeal to fans of both Beautiful Creatures and the Mortal Instruments series. Reviewers have praised the take-charge heroine and the spellbinding romance.
 
It's time to choose sides. . . .
 
On the surface, Sorry-in-the-Vale is a sleepy little town. But Kami Glass knows the truth. Sorry-in-the-Vale is full of magic. In the old days, the Lynburn family ruled with fear, terrifying the people into submission by killing human sacrifices for blood and power. Now the Lynburns are back, and Rob Lynburn is gathering sorcerers so the town can return to the old ways.
 
But Rob and his followers aren't the only sorcerers around. The town must make a decision: pay the blood sacrifice, or fight. For Kami, this means more than just choosing between good and evil. With her link to Jared Lynburn severed, she's now free to love whomever she chooses. But who should that be?
 
As coauthor with Cassandra Clare of the bestselling Bane Chronicles, Sarah Rees Brennan has mastered the art of the page-turner.


"A sparkling fantasy that will make you laugh and break your heart." --Cassandra Clare, New York Times bestselling author

"A darkly funny, deliciously thrilling Gothic." --Kelley Armstrong, New York Times bestselling author

"Readers will laugh, shiver, and maybe even swoon over this modern Gothic novel." --Melissa Marr, New York Times bestselling author

"Breathtaking--a compulsive, rocketing read."--Tamora Pierce, New York Times bestselling author

"Captures the reader with true magic."--Esther Friesner, author of Nobody's Princess

"A laugh-out-loud delight." --Publishers Weekly
---
Eli and his family lived in an underground shelter they called the Compound for six years. They thought they were the only survivors of a nuclear attack, but when Eli learned that it was all a twisted experiment orchestrated by his tech-visionary father, he broke the family out. His father died trying to keep them imprisoned.

Now, the family must readjust to life in the real world. Their ordeal has made them so famous, they must stay in hiding—everyone from fatalists preparing for doomsday to the tabloid media wants a piece of them. Even worse, their father's former adviser continues to control the company Eli and his twin brother are the heirs of.

As Eli tries to determine who the family can trust, he learns the nightmare of the Compound—and his father's experiment—might not be over. The Fallout is S.A. Bodeen's highly anticipated, thrilling sequel that will keep readers on the edge of their seats.
---
Perfect for fans of Lauren Kate's Fallen series and Becca Fitzpatrick's Hush, Hush saga, this darkly romantic story that began with A Beautiful Dark and gathered intensity in A Fractured Light comes to a thrilling conclusion in A Radiant Sky.
Since the night of her seventeenth birthday, Skye has been torn between two opposites: light and dark, the Order and the Rebellion, Devin and Asher. But in a shocking decision, she chose neither. With the help of her friends, Skye now forges her own path, setting out to gather an uprising of Rogues. These half-angels may be the key to maintaining the balance. But completing the mission is more difficult—and dangerous—than she could have imagined. And it comes at a cost: her greatest love may now be a lethal enemy. Because it's not just the Order that sees her as a threat. The Rebellion does, too. Dark days lie ahead, and if Skye is to survive, she'll need to rely on her extraordinary powers and the strength of her will. Because she has a future—and a love—that's worth fighting for.
---
3 seconds left to live. 

Once the countdown starts, it cannot be stopped. 

2 pawns thrown into a brutal underground reality game. 

Kira Jordan survived her family's murder and months on plague-devastated city streets with hard-won savvy and a low-level psi ability. She figures she can handle anything. Until she wakes up in a barren room, chained next to the notorious Rogan Ellis. 

1 reason Kira will never, ever trust Rogan. Even though both their lives depend on it. 

Their every move is controlled and televised for a vicious exclusive audience. And as Kira's psi skill unexpectedly grows and Rogan's secrets prove ever more deadly, Kira's only chance of survival is to risk trusting him as much as her instincts. Even if that means running head-on into the one trap she can't escape. 

 

GAME 0VER
---
"An absolutely fabulous new young adult novel...The story is fast and superbly told, and the characters are likable and believable." —Cory Doctorow,
New York Times
best-selling author of
Little Brother
Sometimes Living in the Big Apple Really Bites! Eighteen-year-old rock star Sam Lee isn't like other girls. She's the super-talented bass player and songwriter for an all-girl indie band and an incurable loner. Then one night after a concert in Central Park, she's attacked by a "wild dog." Suddenly, this long-time vegetarian is craving meat—the bloodier, the better. Sam finds herself with an unbelievable secret and no one she trusts to share it. And so begin the endless lies to cover up the hairy truth...When a new girl gang appears in the city—with claws and paws—Sam suspects there's a connection to her own inner beast. Trapped in a tug-of-war between her animal and human selves, forced to choose between the guy who sparks her carnal appetite and the one who makes her feel like a normal teenage girl, Sam has to unravel the mysteries of the werewolf world before her bandmates, the media, and her mother catch up to her.
---
If she sink, she be no witch and shall be drowned. 

If she float, she be a witch and must be hanged. 

Meg Lytton has always known she is different—that she bears a dark and powerful gift. But in 1554 England, in service at Woodstock Palace to the banished Tudor princess Elizabeth, it has never been more dangerous to practise witchcraft. Meg knows she must guard her secret carefully from the many suspicious eyes watching over the princess and her companions. One wrong move could mean her life, and the life of Elizabeth, rightful heir to the English throne. 

With witchfinder Marcus Dent determined to have Meg's hand in marriage, and Meg's own family conspiring against the English queen, there isn't a single person Meg can trust. Certainly not the enigmatic young Spanish priest Alejandro de Castillo, despite her undeniable feelings. But when all the world turns against her, Meg must open her heart to a dangerous choice. 

The Secret Circle meets The Other Boleyn Girl in Witchstruck, the first book of the magical Tudor Witch trilogy.
---
Stay and hide. Run and fight. Either way you risk it all.

In the scant few weeks since an explosion decimated New York City, sixteen-year-old Jesse has lived through the unimaginable. Only two types of people are left: Chasers, infected with a virus that turns them into bloodthirsty killing machines. . .and those they hunt. Jesse isn't waiting to be a victim. There's a collective of survivors in the city. Once he's located them, they can find some way out of Manhattan and Jesse can get help for those he's guiltily leaving behind.

But first, there are the obstacles. Crazed Chasers. Dangerous power struggles. And so-called allies hiding the terrifying truth. . .
---
"As fearless as a futuristic Game of Thrones."— MARGARET STOHL, New York Times bestselling co-author of the Beautiful Creatures trilogy

From Melissa de la Cruz and Michael Johnston, the New York Times bestselling authors of the Blue Bloods and Witches of East End series.

Welcome to New Vegas, a city once covered in bling, now blanketed in ice. Like much of the destroyed planet, the place knows only one temperature—freezing. But some things never change. The diamond in the ice desert is still a 24-hour hedonistic playground and nothing keeps the crowds away from the casino floors, never mind the rumors about sinister sorcery in its shadows.
 
At the heart of this city is Natasha Kestal, a young blackjack dealer looking for a way out. Like many, she's heard of a mythical land simply called "the Blue." They say it's a paradise, where the sun still shines and the waters are turquoise. More importantly, it's a place where Nat won't be persecuted, even if her darkest secret comes to light.
 
But passage to the Blue is treacherous, if not impossible, and her only shot is to bet on a ragtag crew of mercenaries led by a cocky runner named Ryan Wesson there. Danger and deceit await on every corner, even as Nat and Wes find themselves inexorably drawn to each other. But can true love survive the lies? Fiery hearts collide in this fantastic tale of the evil men do and the awesome power within us all. This is a remarkable first book in a spellbinding new series about the dawn of a new kind of magic.
---
The second installment in the all-new series from the masterful, #1 NEW YORK TIMES bestselling author Maggie Stiefvater!
Now that the ley lines around Cabeswater have been woken, nothing for Ronan, Gansey, Blue, and Adam will be the same. Ronan, for one, is falling more and more deeply into his dreams, and his dreams are intruding more and more into waking life. Meanwhile, some very sinister people are looking for some of the same pieces of the Cabeswater puzzle that Gansey is after....
---
From Possess and Ten author Gretchen McNeil comes a deliciously eerie science-fiction horror story in the tradition of Lisa McMann's Wake trilogy and the movie Sliding Doors.
Josie Byrne's life is spiraling out of control. And just when she thinks it can't get worse, she wakes to an image of herself in the bedroom mirror. Except it's not her at all—the girl in the mirror is blonder and prettier. And her name is Jo.
The two girls are doppelgängers whose universes overlap every twelve hours at 3:59. Fascinated by Jo's perfect world, Josie jumps at the chance to pass through the portal and switch places for a day.
But Jo's world is far from perfect, and the stuff of nightmares lurks around every corner. And when Josie finds herself trapped there, her life becomes more dangerous—and more deadly—than she ever imagined.
---
Kinslayer is Book Two in Jay Kristoff's critically acclaimed Lotus War series that began with Stormdancer, featuring an unforgettable heroine and a stunningly original Japanese dystopian steampunk world
A SHATTERED EMPIRE
The mad Shogun Yoritomo has been assassinated by the Stormdancer Yukiko, and the threat of civil war looms over the Shima Imperium. The toxic blood lotus flower continues to ravage the land, the deadlands splitting wider by the day. The machine-worshippers of the Lotus Guild conspire to renew the nation's broken dynasty and crush the growing rebellion simultaneously - by endorsing a new Shogun who desires nothing more than to see Yukiko dead.
A DARK LEGACY
Yukiko and the mighty thunder tiger Buruu have been cast in the role of heroes by the Kagé rebellion. But Yukiko herself is blinded by rage over her father's death, and her ability to hear the thoughts of beasts is swelling beyond her power to control. Along with Buruu, Yukiko's anchor is Kin, the rebel Guildsman who helped her escape from Yoritomo's clutches. But Kin has his own secrets, and is haunted by visions of a future he'd rather die than see realized.
A GATHERING STORM
Kagé assassins lurk within the Shogun's palace, plotting to end the new dynasty before it begins. A waif from Kigen's gutters begins a friendship that could undo the entire empire. A new enemy gathers its strength, readying to push the fracturing Shima imperium into a war it cannot hope to survive. And across raging oceans, amongst islands of black glass, Yukiko and Buruu will face foes no katana or talon can defeat.
The ghosts of a blood-stained past.
---
In the second novel in the Hybrid Chronicles—perfect for fans of Ally Condie, Lauren Oliver, and Scott Westerfeld—Eva and Addie struggle to share their body as they clash over romance and the fight for hybrid freedom.
Addie and Eva escaped imprisonment at a horrific psychiatric hospital. Now they should be safe, living among an underground hybrid movement. But safety is starting to feel constricting. Faced with the possibility of being in hiding forever, the girls are eager to help bring about change—now. The answer seems to lie in a splinter group willing to go to extremes for hybrid freedom, but as Addie and Eva fall ever deeper into their plans, what they thought was the solution to their problems might just be the thing that destroys everything—including their bond to each other.
---
Ancient lore leads to present danger in the final book in the dark and sexy paranormal romance trilogy about a descendent of Medusa, set in a richly reimagined New Orleans.

Her fate is not set in stone.

Having temporarily defeated Athena, Ari races to break the gorgon curse that has plagued the women in her family for centuries. Her one lead sends her on a quest for the Hands of Zeus, an ancient relic last seen in the charge of New 2's ruling elite, the Novem. But if there is one thing that Athena desires as much as revenge, it's the Hands of Zeus—and Athena always gets what she wants.

Before either can locate the Hands, the statue goes missing, and a trail of blood follows those who once protected the relic's secrets. Ari knows that her city, her friends, Sebastian—her life—depend upon her finding the statue before Athena. And with rumors an ancient power is on the rise, that may not be her only concern…
---
"The mishmash of popular tropes (steampunk! vampires! Sherlock Holmes!) will bring readers in, but it's the friendship between the two girls that will keep them."--Kirkus Reviews

Evaline Stoker and Mina Holmes never meant to get into the family business.

But when you're the sister of Bram and the niece of Sherlock, vampire hunting and mystery solving are in your blood. And when two society girls go missing, there's no one more qualified to investigate.

Now fierce Evaline and logical Mina must resolve their rivalry, navigate the advances of not just one but three mysterious gentlemen, and solve a murder with only one clue: the strange Egyptian scarab. The stakes are high.

If Stoker and Holmes don't unravel why the belles of London society are in such danger, they'll become the next victims.
---
Just before the start of Summer Half, in April 1883, a very minor event took place at Eton College, that venerable and illustrious English public school for boys. A sixteen-year-old pupil named Archer Fairfax returned from a three-month absence, caused by a fractured femur, to resume his education.

Almost every word in the preceding sentence is false. Archer Fairfax had not suffered a broken limb. He had never before set foot in Eton. His name was not Archer Fairfax. And he was not, in fact, even a he.

This is the story of a girl who fooled a thousand boys, a boy who fooled an entire country, a partnership that would change the fate of realms, and a power to challenge the greatest tyrant the world had ever known.

Expect magic.
---
This much anticipated sequel to the New York Times Bestseller Impossible– a fantasy full of suspense, mystery, and romance – will appeal to fans of Beautiful Creatures, Raven Boys, and Wicked Lovely.

Fenella was the first Scarborough girl to be cursed, hundreds of years ago, and she has been trapped in the faerie realm ever since, forced to watch generations of daughters try to break this same faerie curse that has enslaved them all. But now Fenella's descendant, Lucy, has accomplished the impossible and broken the curse, so why is Fenella still trapped in Faerie?
 
In her desperation, Fenella makes a deal with the faerie queen: If she can accomplish three acts of destruction, she will be free, at last, to die.  What she doesn't realize is that these acts must be aimed at her own family – and if she fails, the consequences will be dire, for all of the Scarborough girls.
 
How can she possibly choose to hurt her own cherished family – not to mention the new man whom she's surprised to find herself falling in love with? But if she doesn't go through with the tasks, how will she manage to save her dear ones?
---
Happily ever after might not be possible in this dark and sexy retelling of a modern day Sleeping Beauty
Briar Rose believes in fairy tales . . . and now, because of a family curse, she's living one. Doomed to fall asleep for 100 years on her 16th birthday, Briar has woken up in the darkest, most twisted fairy tale she could ever have dreamed of, miles away from the safe, boring small-town life that she has left behind. Briar must fight her way out of the story, but she can't do it alone. She always believed in handsome princes, and now that she's met one, her only chance is to put her life in his hands, or there will be no happy ever after and no waking up.
---
Kiersten White, New York Times bestselling author of Paranormalcy, is back with The Chaos of Stars, an enchanting novel set in Egypt and San Diego that captures the magic of first love and the eternally complicated truth about family. Blending Ally Carter's humor and the romance of Cynthia Hand's Unearthly, The Chaos of Stars takes readers on an unforgettable journey halfway across the world and back, and proves there's no place like home.
Isadora's family is seriously screwed up—which comes with the territory when you're the human daughter of the Egyptian gods Isis and Osiris. Isadora is tired of her immortal relatives and their ancient mythological drama, so when she gets the chance to move to California with her brother, she jumps on it. But her new life comes with plenty of its own dramatic—and dangerous—complications . . . and Isadora quickly learns there's no such thing as a clean break from family.
---
The Goddess War begins in Antigoddess, the first installment of the new series by acclaimed author of Anna Dressed in Blood, Kendare Blake.
Old Gods never die…
Or so Athena thought. But then the feathers started sprouting beneath her skin, invading her lungs like a strange cancer, and Hermes showed up with a fever eating away his flesh. So much for living a quiet eternity in perpetual health.
Desperately seeking the cause of their slow, miserable deaths, Athena and Hermes travel the world, gathering allies and discovering enemies both new and old. Their search leads them to Cassandra--an ordinary girl who was once an extraordinary prophetess, protected and loved by a god.
These days, Cassandra doesn't involve herself in the business of gods--in fact, she doesn't even know they exist. But she could be the key in a war that is only just beginning.
Because Hera, the queen of the gods, has aligned herself with other of the ancient Olympians, who are killing off rivals in an attempt to prolong their own lives. But these anti-gods have become corrupted in their desperation to survive, horrific caricatures of their former glory. Athena will need every advantage she can get, because immortals don't just flicker out.
Every one of them dies in their own way. Some choke on feathers. Others become monsters. All of them rage against their last breath.
The Goddess War is about to begin.
---
Thornhill is the second book in a supernatural mystery trilogy perfect for readers who love Richelle Meade and HBO's hit drama True Blood. Kathleen Peacock's extraordinary follow-up to her debut novel, Hemlock, features heart-stopping action and a sizzling romance.
Mackenzie's new love, Kyle, plans to turn himself in to the Lupine Syndrome Registration Bureau and enroll in a rehabilitation camp, where he can live with other werewolves. But Mac refuses to accept his decision, especially since the camps are rumored to be torturous. When she follows him there, she uncovers dangerous secrets buried within the walls of Thornhill—a prison for the young and infected—and realizes that the risk to the people she loves is greater than ever before.
---
Lex, a teenage Grim Reaper, has the power to Damn souls, and it's getting out of control. Her boyfriend, Driggs, is dead . . . sort of. She's a fugitive, on the run from the maniacal new mayor of Croak and the townspeople who want to see her pay the price for her misdeeds. Uncle Mort rounds up the Junior Grims to flee Croak once again, but this time they're joined by Grotton, the most powerful Grim of all time. Their new mission is clear: Fix his mistakes, or the Afterlife will cease to exist, along with all the souls in it.
     The gang heads for Necropolis, the labyrinth-like capital city of the Grimsphere. There, they discover that the Grimsphere needs a reboot. To do that, the portals to the Afterlife must be destroyed . . . but even that may not be enough to fix the damage. Things go from bad to worse, and when at last the fate of the Afterlife and all the souls of the Damned hang in the balance, it falls to Lex and her friends to make one final, impossible choice.
---
The Changed are on the move. The Spared are out of time. The End...is now.

When her parents died, Alex thought things couldn't get much worse--until the doctors found the monster in her head.

She headed into the wilderness as a good-bye, to leave everything behind. But then the end of the world happened, and Alex took the first step down a treacherous road of betrayal and terror and death.

Now, with no hope of rescue--on the brink of starvation in a winter that just won't quit--she discovers a new and horrifying truth.

The Change isn't over.
The Changed are still evolving.
And...they've had help.

With this final volume of The Ashes Trilogy, Ilsa J. Bick delivers a riveting, blockbuster finish, returning readers to a brutal, post-apocalyptic world where no one is safe and hope is in short supply.

A world where, from these ashes, the monsters may rise.
 
Releases simultaneously in electronic book format (ISBN 978-1-60684-444-1)
---
If Ruby Wright could have her way, her dad would never have met and married her stepmother Willow, her best friend George would be more than a friend, and her mom would still be alive. Ruby knows wishes can't come true; some things just can't be undone. Then she discovers a tree in the middle of an Ohio cornfield with a wormhole to nine alternative realities. Suddenly, Ruby can access completely different realities, each containing variations of her life--if things had gone differently at key moments. The windshield wiper missing her mother's throat…her big brother surviving his ill-fated birth…her father never having met Willow. Her ideal world--one with everything and everyone she wants most--could be within reach. But is there such a thing as a perfect world? What is Ruby willing to give up to find out?
---
The Sons of Killian have hunted my ancestors for centuries. The same way they hunt me now.
Descended from an Irish demigod, Brianna has fled to Ireland to escape destruction at the hands of her sworn enemies, the Sons of Killian. Taking refuge at the estate of her former nemesis, Austin Montgomery, Brianna discovers a rift in time that opens to an era before the feud began.
Wrestling with her newfound feelings for the younger Austin—who she meets a thousand years back in time—Brianna begins to wonder if altering the past could change her future. But when Brianna and the present-day Austin learn that the Sons are raising an army of mythical beasts, the pair will need to combine their magical strength to avoid a tragic destiny.
---
Whoever said being a teenage witch would be easy? For fifteen-year-old Julie Richardson and the city's resident protector from supernatural evil, the Left Hand Path doesn't give a damn if you've found true love for the first time in your life. There's someone lurking the halls of Crescent Ridge High School with enough malice to unleash an epidemic of Soul Worms– supernatural larvae that feed on the very fabric of a victim's humanity. 

After witnessing the death of one of the most popular kids at school, Julie and über genius boyfriend Marcus find themselves in a race against time to find out who is behind the attacks. All the evidence points to a horrifying plot at the City Weir during the Winter Solstice;  the place where icy waters of the Bow River and a thunderous spillway will mean the deaths of more than a hundred of Julie's classmates.

If she has any hope of saving their lives, she'll need a little help from a coven of white witches and an Aboriginal mage whose snarky attitude is matched only by her magical prowess.
---
Tana lives in a world where walled cities called Coldtowns exist. In them, quarantined monsters and humans mingle in a decadently bloody mix of predator and prey. The only problem is, once you pass through Coldtown's gates, you can never leave.
One morning, after a perfectly ordinary party, Tana wakes up surrounded by corpses. The only other survivors of this massacre are her exasperatingly endearing ex-boyfriend, infected and on the edge, and a mysterious boy burdened with a terrible secret. Shaken and determined, Tana enters a race against the clock to save the three of them the only way she knows how: by going straight to the wicked, opulent heart of Coldtown itself.
The Coldest Girl in Coldtown is a wholly original story of rage and revenge, of guilt and horror, and of love and loathing from bestselling and acclaimed author Holly Black.
---
Secrets and revenge make for desperate measures and fateful choices in this gripping conclusion to the Fury trilogy.

The weather is mild in Ascension…but beneath the surface, everything is burning up.

The nightmare Emily Winters has been living through for months shows no sign of ending, as the Furies stay on the peripheral, slowly driving her crazy. Em feels...different. She's angry, and never cold, and too strong. It's only a matter of time before she turns into the thing she hates the most. Em needs to take her fate into her own hands, but without Drea's help, or anyone to turn to, Em is quickly running out of options.

Crow's involvement with Em has grown more complicated. His visions are taking shape—and it doesn't look good for Em. But Crow has a plan, and he will do anything to save her. Anything.

JD misses the Em he used to know...and love. She doesn't seem like herself; it's like she's hiding something. When JD begins to learn the truth, he is as scared as he is determined to help her. And Em's survival may be dependent on his actions.

The Furies love to play games, but this time they're deadly serious…and they hate to lose.
---
In this gripping exploration of a futuristic afterlife, a teen discovers that death is just the beginning.

Since her untimely death, Felicia Ward has been trapped in Level 2, a stark white afterlife located between our world and the next. Along with her fellow drones, Felicia passes the endless hours reliving memories of her time on Earth and mourning what she's lost—family, friends, and Neil, the boy she loved.

Then a girl in a neighboring chamber is found dead, and nobody but Felicia recalls that she existed in the first place. When Julian—a dangerously charming guy Felicia knew in life—appears to offer Felicia a way out, Felicia learns the truth: if she joins the rebellion to overthrow the Morati, the angel guardians of Level 2, she can be with Neil again.

Suspended between Heaven and Earth, Felicia finds herself at the center of an age-old struggle between good and evil. As memories from her life come back to haunt her, and as the Morati hunt her down, Felicia will discover it's not just her own redemption at stake…but the salvation of all mankind.

Previously published as Level 2.
---
Eve has a new home, a new face, and a new name--but no memories of her past. She's been told that she's in a witness protection program. That she escaped a dangerous magic-wielding serial killer who still hunts her. The only thing she knows for sure is that there is something horrifying in her memories the people hiding her want to access--and there is nothing they won't say--or do--to her to get her to remember.
At night she dreams of a tattered carnival tent and buttons being sewn into her skin. But during the day, she shelves books at the local library, trying to not let anyone know that she can do things--things like change the color of her eyes or walk through walls. When she does use her strange powers, she blacks out and is drawn into terrifying visions, returning to find that days or weeks have passed--and she's lost all short-term memories. Eve must find out who and what she really is before the killer finds her--but the truth may be more dangerous than anyone could have ever imagined.
---
The stunning conclusion of Tera Lynn Childs's Greek mythology–based Sweet Venom trilogy is perfect for teen fans of Rick Riordan's Percy Jackson series.
The girls cannot hesitate as they seek the location of the lost door between the realms, even as monsters and the gods of Olympus descend on San Francisco in battle-ready droves.
Greer must use her second sight to step up and prevent anything from stopping her sisters' mission, even though a god is playing with her mind. Grace wants to trust her adopted brother, Thane; but will his secret put the girls in even more danger? And Gretchen has trained her sisters to stop the monsters, but her role as a huntress comes with more responsibility than she ever imagined.What will the girls' immortal legacy be? Three teenage descendants of Medusa must unite to restore balance to the world in this action-packed series with plenty of romance.
---
After a plague of vampires was unleashed in the world, Katie was kicked out of the safe haven of her Amish community for her refusal to adhere to the new rules of survival. She enters an outside world of unspeakable violence with only her two friends and a horse by her side.
     And yet through this darkness come the shining ones: luminescent men and women with the power to deflect vampires and survive the night. But can they be trusted, and are they even people at all?
     In this sequel to The Hallowed Ones, it's up to one Amish girl to save her family, her community, and the boy she loves . . . but what will she be asked to sacrifice in return?
---
True love and destiny collide in the conclusion to the Haven trilogy, which Booklist called "a blend of the Gemma Doyle trilogy, the Twilight saga, and Lois Duncan's thrillers."

Forced to endure the violent punishment of the Tribunal for murders he has no recollection of committing, Aidan is slowly rotting away in a Paris dungeon. Violet is all but an unreachable dream to him now.

But unlike Aidan, Violet has not given up hope as she works tirelessly with Matthew, her guardian and protector, to prove Aidan's innocence and unravel the haunting vision that plagues her thoughts—the death of someone closest to her.

Determined to set Aidan free, Violet discovers that a dangerous vampire war is brewing—and that Aidan may be at the center of it all. It's only when the war reaches the doors of Winterhaven and tragedy strikes the school that Violet has to finally accept her fate. But that could mean losing Aidan—forever.

With no other option, Violet must choose between true love and fulfilling her destiny…unless she can find a way to have them both.
---
Seventeen-year-old Julien is a romantic--he loves spending his free time at the museum poring over the great works of the Impressionists. But one night, a peach falls out of a Cezanne, Degas ballerinas dance across the floor, and Julien is not hallucinating.
The art is reacting to a curse that trapped a beautiful girl, Clio, in a painting forever. Julien has a chance to free Clio and he can't help but fall in love with her. But love is a curse in its own right. And soon paintings begin to bleed and disappear. Together Julien and Clio must save the world's greatest art . . . at the expense of the greatest love they've ever known.
Like a master painter herself, Daisy Whitney brings inordinate talent and ingenuity to this romantic, suspenseful, and sophisticated new novel.A beautifully decorated package makes it a must-own in print.
---
Sixteen-year-old Trinity Foxx is used to her grandfather's crazy stories, so she never believed the latest treasure he brought home was a real dragon's egg. Not until their home is invaded by soldiers trying to steal it and a strange boy who tells her the world as she knows it will be wiped out in a fiery dragon war--unless they work together to stop it. Meantime, there's a different voice whispering to Trinity, calling to her, telling her what to do...the dragon inside her egg is not ready to give up without a fight.
---
A thrilling YA companion to S&S Touchstone's Cain's Blood, releasing simultaneously.

Fifteen-year-old Jeff Jacobson had never heard of Jeffrey Dahmer, the infamous serial killer who brutally murdered seventeen people more than twenty years ago.

But Jeff's life changes forever when the man he'd thought was his father hands him a government file telling him he was constructed in a laboratory only seven years ago, part of a top-secret government cloning experiment called 'Project CAIN.' There, he was created entirely from Jeffrey Dahmer's DNA. There are others like Jeff -- those genetically engineered directly from the most notorious murderers of all time: The Son of Sam, The Boston Strangler, Ted Bundy... even other Jeffrey Dahmer clones. Some raised, like Jeff, in caring family environments; others within homes that mimicked the horrific early lives of the men they were created from.

When the most dangerous boys are set free by the geneticist who created them, the summer of killing begins. Worse, these same teens now hold a secret weapon even more dangerous than the terrible evil they carry within. Only Jeff can help track the clones down before it's too late.

But will he catch the 'monsters' before becoming one himself?
---
No one has set foot on Earth in centuries -- until now.

Ever since a devastating nuclear war, humanity has lived on spaceships far above Earth's radioactive surface. Now, one hundred juvenile delinquents -- considered expendable by society -- are being sent on a dangerous mission: to recolonize the planet. It could be their second chance at life...or it could be a suicide mission.

CLARKE was arrested for treason, though she's haunted by the memory of what she really did. WELLS, the chancellor's son, came to Earth for the girl he loves -- but will she ever forgive him? Reckless BELLAMY fought his way onto the transport pod to protect his sister, the other half of the only pair of siblings in the universe. And GLASS managed to escape back onto the ship, only to find that life there is just as dangerous as she feared it would be on Earth.

Confronted with a savage land and haunted by secrets from their pasts, the hundred must fight to survive. They were never meant to be heroes, but they may be mankind's last hope.
---
"You have to kill him."
Imprisoned in the heart of a secret military base, Em has nothing except the voice of the boy in the cell next door and the list of instructions she finds taped inside the drain.

Only Em can complete the final instruction. She's tried everything to prevent the creation of a time machine that will tear the world apart. She holds the proof: a list she has never seen before, written in her own hand. Each failed attempt in the past has led her to the same terrible present-imprisoned and tortured by a sadistic man called the doctor while war rages outside.

Marina has loved her best friend James since they were children. A gorgeous, introverted science prodigy from one of America's most famous families, James finally seems to be seeing Marina in a new way, too. But on one disastrous night, James's life crumbles apart, and with it, Marina's hopes for their future. Marina will protect James, no matter what. Even if it means opening her eyes to a truth so terrible that she may not survive it. At least not as the girl she once was. Em and Marina are in a race against time that only one of them can win.

All Our Yesterdays is a wrenching, brilliantly plotted story of fierce love, unthinkable sacrifice, and the infinite implications of our every choice.


*"Time travel done right.

Narrator Em and her boyfriend, Finn, escape from their totalitarian future, time traveling back four years to commit a heart-wrenching assassination of a loved one in order to prevent time travel from being invented and the future from turning so wrong. The future's hinted-at horrors are threatening but expertly backgrounded, avoiding dystopia-fatigue. The clever, accessible time-space treatment isn't weighed down by jargon. Em and Finn's proactive mission means the characters are the hunters instead of the frequently seen on-the-run teen protagonists. The other side of the storyline, taking place in the past that Em and Finn travel to and starring their past selves, is narrated by Marina (Em, in this timeline) and involves her brilliant yet interpersonally challenged best friend (and crush) James and his friend Finn, who annoys Marina, as they deal with a tragedy in James's family. The believable, complex relationships among the three characters of each respective time and in the blended area of shared time add a surprise: A plot ostensibly about assassination is rooted firmly in different shades of love. Perhaps richest is the affection Em feels for Marina-a standout compared to the truckloads of books about girls who only learn to appreciate themselves through their love interests' eyes.

Powerful emotional relationships and tight plotting in this debut mark Terrill as an author to watch."
--Kirkus, starred review
---
Five years ago, the gods of ancient mythology awoke around the world.

This morning, Kyra Locke is late for school.

Seventeen-year-old Kyra lives in a transformed Washington, D.C., home to the embassies of divine pantheons and the mysterious Society of the Sun. But when rebellious Kyra encounters two trickster gods on her way back from school, one offering a threat and the other a warning, it turns out her life isn't what it seems. She escapes with the aid of Osborne "Oz" Spencer, an intriguing Society field operative, only to discover that her scholar father has disappeared with a dangerous relic. The Society needs it, and they don't care that she knows nothing about her father's secrets.

Now Kyra must depend on her wits and the suspect help of scary gods, her estranged oracle mother, and, of course, Oz--whose first allegiance is to the Society. She has no choice if she's going to recover the missing relic and save her father. And if she doesn't? Well, that may just mean the end of the world as she knows it.

From the author of Blackwood comes a fresh, thrilling urban fantasy that will appeal to fans of Neil Gaiman, Cassandra Clare, and Rick Riordan.
---
Will Henry and Dr. Warthrop have encountered many horrors together—but can Will endure a monstrumological terror without his mentor?

Will Henry has been through more that seems possible for a boy of fourteen. He's been on the brink of death on more than one occasion, he has gazed into hell—and hell has stared back at him, and known his face. But through it all, Dr. Warthrop has been at his side.

When Dr. Warthrop fears that Will's loyalties may be shifting, he turns on Will with a fury, determined to reclaim his young apprentice's devotion. And so Will must face one of the most horrific creatures of his monstrumology career—and he must face it alone.

Over the course of one day, Will's life—and Pellinor Warthrop's destiny—will lie in balance. In the terrifying depths of the Monstrumarium, they will face a monster more terrible than any they could have imagined—and their fates will be decided.
What are your must have titles for September? Tell us in the comments.
---
Authors/Publishers: have a book coming out soon?
Request a Review or schedule a visit/giveaway
Please leave a comment if we missed a title and we will update this post.