It's the last day of the month which means it's time to check out what we're going to be reading next month in: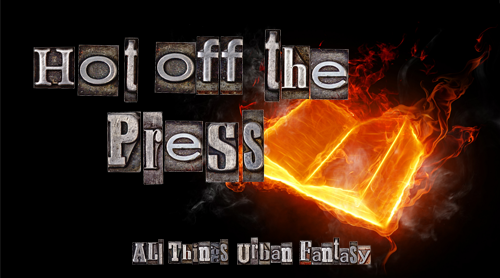 Want to know what titles came out in previous months? View previous Hot Off The Press posts
Time to start prepping your summer reading list!  May is starting out strong with lots of intriguing debuts and new installments from proven favorites.  If 90 titles seem overwhelming, jump down to the bottom of the post for five can't go wrong titles.  All five of us here at ATUF each picked a title that we can't wait for.
As a side note, if you still haven't found a Google Reader alternative and don't want to miss a post from us, I highly recommend TheOldReader.com  It's the most similar RSS reader to Google that I've found.  Simple, straightforward.  Go check it out.
—————————————–
*Release dates are subject to change.  Click '+ Description' to reveal the full description. Please visit our Titles Received For Review page to see which of these titles will be reviewed this month.
48 Adult Titles Releasing in May
Cover
Title & Descripton
Date & Links

USA Today bestselling author Jennifer L. Armentrout's adult novel OBSESSION, which takes place in the world of the YA series THE LUX, in which a young woman discovers an alien race is behind her best friend's death, making her their next target, and must rely on a sexy, domineering stranger to protect her, who turns out to be the biggest threat of them all – an Arum.

–

ebook

Expected publication: May 17th 2013 by Entangled Publishing, LLC (Covet)

May 2013

Party girl Marianna Coltari is an unmated pureblood Amoveo who wants nothing to do with the ongoing war that took her father's life and continues to consume her brother, Dante's. But when she is targeted by one of the clans, she has little choice but to run and hide in a cabin with Pete Castro, a retired cop from her brother's security firm. There, Pete and Marianna explore an intensifying attraction between them until danger is at the door and there's no escape.

–

Mass Market Paperback, 288 pages

Expected publication: May 1st 2013 by Sourcebooks Casablanca

Ancestral Keepers Rhiannon, Sailor Ann, and Barrymore Gryffald keep the peace between the supernatural communities in the shadowy Otherworld of Hollywood, where the mortals can be as strange—and dangerous—as the paranormals.When a teenage shifter is found dead on Hollywood Boulevard on the same night as a studio head dies in suspicious circumstances, Shapeshifter Keeper Barrymore Gryffald is sure the deaths are connected. She discovers an eerie parallel to a fifteen-year old tragedy: the mysterious death of an iconic teenage movie star on the set of a cult movie about the Otherworld. Barrie reluctantly teams with the gorgeous and enigmatic Mick Townsend, a rival journalist on her paper, to dig into the movie's history and a cast of suspects that range from teenage runaways to international movie stars. As more victims surface, Barrie can trust no one, least of all Mick, who may well prove to be as inconstant as the shifters Barrie is sworn to protect.

–

Mass Market Paperback, 304 pages

Expected publication: May 7th 2013 by Harlequin (first published May 1st 2013)

Lizzie Brown is about to have the destination wedding her dreams. But as this former preschool teacher knows, being a demon slayer makes everything more complicated. The vengeful Earl of Hell is still on her tail. And now it seems that one of the guests at the eccentric, seaside mansion is possessed and trying to kill her. Maybe she should just elope.The groom, studly shape-shifting griffin Dimitri Kallinikos, vows to protect her at all costs. Yet even he is acting suspicously. And minions of the devil are popping up everywhere. Now Lizzie must protect her socialite mother, her Greek inlaws and her grandmother's gang of biker witches – all of whom are convinced they know what's best for her, and her big day. As the wedding draws closer, Lizzie has to learn who is behind the attacks – and fast – or risk losing everyone she loves.

–

Paperback

Expected publication: May 1st 2013

Their passion threatens her life and his tortured soul.…

Devin James wields a demon blade. Or does the demon blade wield him? The bond between man and steel is soul deep, the source of Devin's power and an ever-present torment. Struggling against the evil forged within the blade, Devin patrols the dark streets of Albuquerque, searching for innocents to rescue. That's how he finds Natalie Chambers….Natalie is sure that helping Devin is another in a long series of very bad decisions, but she can't abandon the man who saved her life—a man who believes that the demon blade might turn him into a monster. And she is powerless to resist their fierce attraction.Love is their only chance at salvation. Can they now find the courage to take that chance? And can they keep the blade from the man who would destroy them both?

–

Paperback, 304 pages

Expected publication: May 7th 2013 by Harlequin (first published May 1st 2013)

Werewolf Natalya Stravinsky's outspoken sidekick, Aggie McClure, is featured in this prequel novella. Before Agatha set foot in South Toms River, New Jersey, she had the fight of her life to face. Destined to be the alpha female over her Manhattan pack, Aggie was fully prepared to take on her role until her father arranges a marriage without her consent. She wants out–but the only way is with money–something her new controlling husband won't give her to escape. But such odds never kept a wolf like Aggie down. To sever the twisted tie, she finds herself pitted against raging wood nymphs and backstabbing brownies in an underground supernatural fighting ring. With every victory, the sweet taste of freedom is closer, but her husband isn't willing to let her go that easily. Until the very end, Aggie must fight for the one thing she's never had: a choice.

–

Paperback

Expected publication: May 2013

After a bizarre accident, Ingrid Waverly is forced to leave London with her mother and younger sister, Gabby, trading a world full of fancy dresses and society events for the unfamiliar city of Paris.In Paris there are no grand balls or glittering parties, and, disturbingly, the house Ingrid's twin brother, Grayson, found for them isn't a house at all. It's an abandoned abbey, its roof lined with stone gargoyles that could almost be mistaken for living, breathing creatures.And Grayson has gone missing.No one seems to know of his whereabouts but Luc, a devastatingly handsome servant at their new home.Ingrid is sure her twin isn't dead—she can feel it deep in her soul—but she knows he's in grave danger. It will be up to her and Gabby to navigate the twisted path to Grayson, a path that will lead Ingrid on a discovery of dark secrets and otherworldly truths. And she'll learn that once they are uncovered, they can never again be buried.

–

Hardcover, 400 pages

Expected publication: May 14th 2013 by Delacorte Books for Young Readers

Life should be getting back to normal…Chance survived a serial killer returning from the grave and said yes to a date with her ex-lover Jack. But survivor's guilt eats away at her and her world turns upside down when earthquakes begin to rattle the landscape and devastate the region she calls home.

Madness becomes her…

Terrified that she is the source of earthquakes devastating the land, she tries to shut down her connection to the Earth. But when enemies aware of how to shatter her bond to the earth kidnap her, Chance faces her most desperate hour,

When the earth shakes, the witch bleeds…

Staring into the face of madness, she must learn to trust her allies or risk losing everything—and everyone she loves.

–

Expected publication: May 4th 2013 by Champagne Books

Book three of Alliance of the Amazons

Zach Hanson is a tech wizard, capable of creating and improving gadgets–including remote nuclear warhead launchers. But he's always known that he's destined for something more, something greater, something…supernatural.Powerful Air Amazon Gina Himmel is one of four sisters called to protect the world from those who would do it harm. Demigods in league with an Ancient have been taking over the bodies of leaders in the military and technological sectors, and Gina is sent to San Francisco to watch over Zach.Under Gina's protection, Zach is introduced to a world of ancient deities, rogue gods and the bold, brazen Amazons who keep humanity safe. Amidst the whirlwind of battle, Zach and Gina discover a love that could give them the power to save the world—or destroy it.

Meet Earth and Fire in The Reluctant Amazon and The Impetuous Amazon.

103,000 words

–

Kindle Edition

Expected publication: May 6th 2013 by Carina Press

There are secrets in the town of Bon Temps, ones that threaten those closest to Sookie—and could destroy her heart…

Sookie Stackhouse finds it easy to turn down the request of former barmaid Arlene when she wants her job back at Merlotte's. After all, Arlene tried to have Sookie killed. But her relationship with Eric Northman is not so clearcut. He and his vampires are keeping their distance…and a cold silence. And when Sookie learns the reason why, she is devastated.Then a shocking murder rocks Bon Temps, and Sookie is arrested for the crime.But the evidence against Sookie is weak, and she makes bail. Investigating the killing, she'll learn that what passes for truth in Bon Temps is only a convenient lie. What passes for justice is more spilled blood. And what passes for love is never enough…

–

Hardcover, 1st edition, 352 pages

Expected publication: May 7th 2013 by Ace

In this brilliant new novel in the Deadglass series, a fierce young woman's quest entangles her in an apocalyptic endgame—and unexpected desire…Grace Mercer's unmatched wraith-killing ability made her the unofficial defender of a city shattered by supernatural catastrophe. So there's no way she'll allow the new regent of Seattle's most powerful dragon shifter clan to "protect" her from a vicious evil stalking the ruined streets—and keep her from the freedom she's risked everything to earn.Leif's science-honed instincts tell him Grace is the key to keeping shifters and humans safe. But helping this wary fighter channel her untapped power is burning away the dragon's sensual self-control and putting a crucial alliance at risk. Soon the only chance Leif and Grace will have to save their world will be a dangerously fragile link that could forever unite their souls…or consume all in a storm of destruction.

–

Mass Market Paperback, 352 pages

Expected publication: May 7th 2013 by Zebra

Elaine Hawthorn is a gray American werewolf, currently out of work, and on a mission to share in a family treasure. When she arrives in Scotland, she nearly has a head-on collision with one hot, kilt-garbed Highlander, and runs him off the road.Werewolf laird Cearnach MacNeill isn't happy Elaine ruined his car, but he quickly becomes her protector after a misunderstanding lands her right in the middle of two feuding clans. Now he's out to ensure that this sexy female wolf gets her fair share of her clan's treasure. He knows he should leave well enough alone, but it's too late to leave his heart out of it.

–

Mass Market Paperback, 384 pages

Expected publication: May 7th 2013 by Sourcebooks Casablanca

When Erion's son is kidnapped by the evil vampire Cruen, Erion vows to stop at nothing to find his hideaway—including intercepting the traveling party of Cruen's beautiful bride-to-be. But instead of a vulnerable caravan, Erion is met by a feral band of female demons that includes Hellen, the bride—a creature of dark magic and darker passion.Though the safety of his son is foremost, Erion can't deny his unexpected connection to Hellen—inflaming a manic desire as primal as it is irresistible. As their bond intensifies, they move toward an inevitable and terrifying battle. With time running out, Erion realizes he must not only find and rescue his son but protect Hellen from Cruen and the underworld forces waiting to destroy her for her betrayal.

–

Mass Market Paperback, 384 pages

Expected publication: May 7th 2013 by Signet Eclipse

Beaumaris of York has many secrets. No human can know that he's an immortal Darkyn assigned to Knight's Realm, the Kyn stronghold disguised as a medieval theme park. And none of his brethren can discover that he's a half-breed, rescued from slavery as a child. Lately Beau has been yearning for action—and he's about to find it with his new mission.Brilliant archaeologist Dr. Alys Stuart is infamous for her extraordinary theories—especially those concerning the mysterious Knights Templar—and she is unaware that her research is funded by the Kyn coffers. When the Kyn sends a vexingly good-looking man to assist—and protect—her, she doesn't expect the surge of attraction she feels for him.When a powerful Templar artifact surfaces, Alys and Beau must trust each other enough to stop mankind's greed for immortality from sparking a war between mortals and Kyn that will destroy the world.

–

Mass Market Paperback, 336 pages

Expected publication: May 7th 2013 by Signet

New York Times

bestselling author of the Warriors of Poseidon series Alyssa Day returns with a thrilling new series of paranormal romance and a heated battle between good and evil fought to the death on the streets of New York…

Bordertown private investigator Luke Oliver's beat is the dimensional fold in Manhattan between the human and supernatural realms. But now a secret from his past—the League of the Black Swan—has surfaced. Because Luke isn't any ordinary P.I. He's the Dark Wizard of Bordertown, and he never backs down from a fight.But this time the fight threatens his life and his heart. Rio Jones, the only woman he loved, needs his help against a deadly menace. Luke pushed her away once before, so she'd never fall prey to the curse that threatens to destroy him. He swore he'd never let her go again.Luke and Rio, with the help of the newly reformed League, must keep evil forces from taking over Bordertown—all the while battling a passion on the razor's edge between danger and desire. And going to take everything they have just to stay alive.

–

Paperback, 304 pages

Expected publication: May 7th 2013 by Berkley

FIRST IN A NEW SERIES FROM THE BESTSELLING AUTHOR OF THE DARK ONES NOVELS!

Outcast due to their ability to manipulate time, shunned by the mortal and immortal worlds alike, a Traveller's life is anything but easy.Peter Faa is a member of the Watch tracking down a murderer, and unfortunately, all clues seem to point toward his own estranged family of Travellers. Any of his cousins could be guilty, but which one? They're all experts in the art of stealing time…After surviving a lightning strike, Kiya Mortenson is determined to get just one thing in her life right. And if that means taking a job as nanny to five pugs on a campsite in the Oregon wilderness, then so be it. It doesn't hurt that the job comes with some spectacular male eye candy, including her new boss's gorgeous grandson. If only she didn't keep having this strange sense of deja vu…When Peter discovers his own family is stealing time from Kiya, all bets are off. While she may drive him crazy at times, it's clear that it's not just lightning that's creating some serious sparks between them. And he's not going to let secrets, lies, or a devious murderer keep Kiya from where she belongs: at his side.

–

Paperback, 352 pages

Expected publication: May 7th 2013 by Signet

A world of shapeshifting wolves comes vividly to life in this collection of four comics based on Cry Wolf, the first book in Patricia Briggs's #1 New York Times bestselling Alpha and Omega series.

Charles and Anna are on the hunt for a rogue werewolf in the Montana mountains. The creature has morphed into something so dark that it kills everything in its path: deer, elk, grizzlies…humans.But the wolf is the creature of something far more powerful. One of Charles and Anna's own pack harbors a centuries-old secret that has come back to haunt him—and wreak vengeance on those around him.Charles and Anna—unaware of the truth—are two innocents who stand in the way. But even as members of their pack rally around them, Anna's rare power comes into its own—and is unleashed…

–

Hardcover, 112 pages

Expected publication: May 7th 2013 by InkLit

Four of today's most exciting paranormal authors take readers into the thrilling realm of vampires, immortals, and other supernatural beings with a thirst for illicit desire…Out Of Control by Alexandra Ivy

Ph.D student Angela Locke has a crush on her sexy professor, Dr. Nikolo Bartrev. When she learns he's actually a Sentinel with extraordinary powers, she joins forces with him to catch a psychopath. But soon, their hottest pursuit is of each other…

Ties That Bind by Nina Bangs

Cassie Tyler agrees to sub for her friend at the funeral home where she works. But she gets more than she bargained for when a group of men attack her and a vampire comes to her rescue. . .

In Still Darkness by Dianne Duvall

Immortal Richart d'Alençon can't forget the woman who rewarded him with a sensuous kiss after he saved her from a trio of vampires. While Richart knows that loving a human can only bring trouble, the taste of forbidden lust is too great to resist. . .

High Stakes by Hannah Jayne

When vampire fashionista Nina LaShay's design contest rival is found dead, she's the prime suspect. Sexy photographer Pike is number two. He's the kind of man who makes Nina salivate. But will she have to reveal herself to have him–and to save them both? Or does Pike have a secret of his own?​

–

Mass Market Paperback, 384 pages

Expected publication: May 7th 2013 by Zebra

In Victorian London, if you're not a blue blood of the Echelon then you're nothing at all. The Great Houses rule the city with an iron fist, imposing their strict 'blood taxes' on the nation, and the Queen is merely a puppet on a string…

Lena Todd makes the perfect spy. Nobody suspects the flirtatious debutante could be a sympathizer for the humanist movement haunting London's vicious blue blood elite. Not even the ruthless Will Carver, the one man she can't twist around her little finger, and the one man whose kiss she can't forget…Stricken with the loupe and considered little more than a slave-without-a-collar to the blue bloods, Will wants nothing to do with the Echelon or the dangerous beauty who drives him to the very edge of control. But when he finds a coded letter on Lena—a code that matches one he saw on a fire-bombing suspect—he realizes she's in trouble. To protect her, he must seduce the truth from her.With the humanists looking to start a war with the Echelon, Lena and Will must race against time—and an automaton army—to stop the humanist plot before it's too late. But as they fight to save a city on the brink of revolution, the greatest danger might just be to their hearts…

–

Mass Market Paperback, 448 pages

Expected publication: May 7th 2013 by Sourcebooks Casablanca

 Elaine Hawthorn is a gray American werewolf, currently out of work, and on a mission to share in a family treasure. When she arrives in Scotland, she nearly has a head-on collision with one hot, kilt-garbed Highlander, and runs him off the road.Werewolf laird Cearnach MacNeill isn't happy Elaine ruined his car, but he quickly becomes her protector after a misunderstanding lands her right in the middle of two feuding clans. Now he's out to ensure that this sexy female wolf gets her fair share of her clan's treasure. He knows he should leave well enough alone, but it's too late to leave his heart out of it.

–

ebook, 384 pages

Expected publication: May 7th 2013 by Sourcebooks Casablanca

 At last, S. M. Stirling, the New York Times bestselling author of the Novels of the Change, presents the stunning climax to his Shadowspawn trilogy—the ultimate confrontation, in which the fate of all humanity hangs in the balance….

She's back….Near-purebred home nocturnus Adrian Brézé and his human mate, Ellen, thought they had dealt with his twin sister, Adrienne. In fact, they thought she was dead.But she survived and now leads a faction of the Shadowspawn—the ancient, shape-shifting, blood-drinking breed who secretly control the world—that wants to leave just enough of the human race alive to satisfy their hunger and serve their needs. She has nothing but hatred and contempt for her brother, who remains on the side of humanity, fighting with the Brotherhood against the Shadowspawn.To defeat him, she has suborned his mentor—the greatest warrior of the Brotherhood. The man thinks he's bringing a weapon to the Council of Shadows that will wipe out the Shadowspawn's leaders. In truth, his actions will make Adrienne demon-goddess of the world…unless Adrian and Ellen can turn him back in time.

–

Hardcover, 400 pages

Expected publication: May 7th 2013 by Roc Hardcover

 Jeff and Kitty Katt-Martini have learned the ins and outs of Washington politics, not to mention how to prevail in intergalactic war and foil dangerous plots. But, in the aftermath of Operation Destruction, the Gower girls' powers are burned out, the entire A-C population has been "outed" as the aliens living on Earth that they are, and, worst of all, ACE is nowhere to be found.Then murder and mayhem are served up at an important dinner party at the American Centaurion Embassy, and when the dust settles Alpha Team and the Diplomatic Corps have more problems than just a dead Congressman.Is there a single criminal mastermind—or multiple enemies—behind all the conspiracies that want Kitty dead and the A-Cs gone or co-opted to become the War Division?The return of the best assassins in the business, the reappearance of two individuals long-presumed dead, Agent Malcolm Buchanan felled by something no one can identify or cure, and new technology that can block even the most powerful empath on Earth … all of this means the game's officially afoot.Then Vance Beaumont comes to Kitty with a wild theory that someone is systematically killing off the House of Representatives…It's up to Kitty and the rest of the gang to find out what's really going on and why. But will they be able to stop the killer or killers before the rest of the U.S. House of Representatives become casualties? And will the replacement Representative for New Mexico's 2nd District, who happens to be Jeff Martini, be the next to die?

–

Paperback, first, 544 pages

Expected publication: May 7th 2013 by DAW

 The dark and dangerous follow-up that continues the adventures of a magical tattoo artist begun in Angel's Ink

In a world where elves, faeries, trolls, werewolves, and vampires swim free in a sea of humanity, sometimes you need an edge. Looking for a little love? Need some luck? Desperate for revenge? Gage can give you what you need. The most talented tattoo artist in town, he knows the right symbol and the right mix of ingredients and ink to achieve your heart's desire. One tattoo is all it takes. But remember, everything has its price. . . .Gage learned that lesson long ago, in ways he'd rather not remember. But the cruel and powerful wizards in the dreaded Ivory Towers he escaped aren't about to let him forget. Though Gage has managed to stay out of sight, he can't outrun the past forever.The wizards know Gage is using forbidden magic, and they intend to punish him for his transgressions. Too bad if innocent humans and monsters-entire cities-get in the way. They will quell a nascent magical uprising and Gage will be the sacrifice they need. First, though, they have to find him . . .

–

Paperback, 384 pages

Expected publication: May 7th 2013 by Harper Voyager

 Reality BitesFortitude Scott's life is a mess. A degree in film theory has left him with zero marketable skills, his job revolves around pouring coffee, his roommate hasn't paid rent in four months, and he's also a vampire. Well, sort of. He's still mostly human.But when a new vampire comes into his family's territory and young girls start going missing, Fort can't ignore his heritage anymore. His mother and his older, stronger siblings think he's crazy for wanting to get involved. So it's up to Fort to take action, with the assistance of Suzume Hollis, a dangerous and sexy shape-shifter. Fort is determined to find a way to outsmart the deadly vamp, even if he isn't quite sure how.But without having matured into full vampirehood and with Suzume ready to split if things get too risky, Fort's rescue mission might just kill him.…

–

Expected publication: May 7th 2013 by Roc

 From the author of Her Sky Cowboy comes a sexy new novella about rebellion, redemption, and the healing powers of love and tolerance amid budding global chaos.

Doc Blue has never had it easy. Born a Freak, the offspring of a Vic—a native Victorian—and a Mod—a time traveler from the future—he's lived on the fringes of society, hiding his true identity and preternatural healing abilities from even his closest friends. His brief support of the Freak rebellion has only left him with even more problems, losing him both his job and one of his greatest allies, the Sky Cowboy, Tucker Gentry. So when Tuck's kid sister, Lily, ends up blinded in an air skirmish on her way from America to England, Doc jumps at the opportunity to be the one to rescue her and use his powers to mend her wounds.Curing Lily proves harder than anticipated, and Doc realizes that to restore her sight he will have to spill his biggest secret and embrace his Freak nature like never before. But, with Lily's help, Doc may be able to reach the full potential of his abilities, heal Lily's broken heart, and learn, finally, how to open his.

–

ebook

Expected publication: May 7th 2013 by Signet

 

In a world riddled with the destruction of men and machines alike, Thaddeus Sharpe takes to the streets of St. Petersburg, geared toward the hunt of his life…

Thaddeus Sharpe's life is dedicated to the hunting and killing of clockworkers. When a mysterious young woman named Sofiya Ekk approaches him with a proposition from a powerful employer, he cannot refuse. A man who calls himself Mr. Griffin seeks Thad's help with mad clockwork scientist Lord Havoc, who has molded a dangerous machine. Mr. Griffin cares little if the evil Lord lives or dies; all he desires is Havoc's invention.Upon Thad's arrival at Havoc's laboratory, he is met with a chilling discovery. Havoc is not only concealing his precious machine; he has been using a young child by the name of Nikolai for cruel experiments. Locked into a clockwork web of intrigue, Thad must decipher the dangerous truth surrounding Nikolai and the chaos contraption before havoc reigns…

–

Expected publication: May 7th 2013 by Roc

 

"It's set four years before the events of HOUNDED so there's no Granuaile, but we get plenty of Atticus and Oberon as they get lured to Egypt by a priest of the crocodile god, Sobek!"
-Kevin Hearne, December 6th 2012.THE GRIMOIRE OF THE LAMB, an Iron Druid novella coming in 2013

–

ebook, 76 pages

Expected publication: May 7th 2013 by Del Rey

The Mist-Torn Witches (The Mist-Torn Witches #1) 
by Barb Hendee

National bestselling author Barb Hendee presents a dark, fascinating new series set in the world of the Noble Dead Saga… the story of two sisters who will discover they have far more power than they ever envisioned…In a small village in the nation of Droevinka, orphaned sisters Céline and Amelie Fawe scrape out a living selling herbal medicines in their apothecary shop. Céline earns additional money by posing as a seer and pretending to read people's futures.But they exist in a land of great noble houses, all vying for power, and when the sisters refuse the orders of a warlord prince, they must flee and are forced to depend on the warlord prince's brother, Anton, for a temporary haven.A series of bizarre deaths of pretty young girls are plaguing the village surrounding Prince Anton's castle. He offers Céline and Amelie permanent protection if they can use their "skills" to find the killer.

With little choice, the sisters enter a world unknown to them — of fine gowns and banquets and advances from powerful men. Their survival depends on catching a murderer who appears to walk through walls and vanish without a trace — and the danger around them seems to grow with each passing night.

–

Paperback, 336 pages

Expected publication: May 7th 2013 by Roc

May 07, 2013

 The force of nature that is Chuck Wendig returns with an original urban fantasy novel, creating a brand new series for Abaddon Books.Five years ago, it all went wrong for Cason Cole. He lost his wife and son, lost everything, and was bound into service to a man who chews up human lives and spits them out, a predator who holds nothing dear and respects no law. Now, as the man he both loves and hates lies dying at his feet, the sounds of the explosion still ringing in his ears, Cason is finally free. The gods and goddesses are real. A polytheistic pantheon—a tangle of divine hierarchies—once kept the world at an arm's length, warring with one another for mankind's belief and devotion. It was a grim and bloody balance, but a balance just the same. When one god triumphed, driving all other gods out of Heaven, it was back to the bad old days: cults and sycophants, and the terrible retribution the gods visit on those who spite them. None of which is going to stop Cason from getting back what's his…

–

Paperback, 320 pages

Expected publication: May 7th 2013 by Abaddon

 It's all been leading to this.

Jolie Benoit has become a skilled agent of the Underlight, relying on her savvy to complete assignments while Sergeant Wesley Haukon was out of commission. But an unexpected clue to the Order of Ananke's diabolical scheme rattles Jolie, and she turns to Hauk for comfort.It's been years since Hauk took comfort from the touch of another person, though his love for Jolie is deep and powerful. Uncomfortable in his skin, scarred by a terrible fire, he is unable to give in to the pleasures that Jolie so desperately wants to grant him.Meanwhile, the Order is lurking in the shadows—and when they strike, the blow is swift and terrible. Hauk and Jolie scramble to fight for their community, but with the future of the Underlight threatened, no one is safe. And Hauk will never be the same

–

Kindle Edition

Expected publication: May 13th 2013 by Carina Press

 The service of Britannia is not for the faint of heart–or conscience…

Emma Bannon, Sorceress Prime in service to Queen Victrix, has a mission: to find the doctor who has created a powerful new weapon. Her friend, the mentath Archibald Clare, is only too happy to help. It will distract him from pursuing his nemesis, and besides, Clare is not as young as he used to be. A spot of Miss Bannon's excellent hospitality and her diverting company may be just what he needs.Unfortunately, their quarry is a fanatic, and his poisonous discovery is just as dangerous to Britannia as to Her enemies. Now a single man has set Londinium ablaze, and Clare finds himself in the middle of distressing excitement, racing against time and theory to find a cure. Miss Bannon, of course, has troubles of her own, for the Queen's Consort Alberich is ill, and Her Majesty unhappy with Bannon's loyal service. And there is

still

no reliable way to find a hansom when one needs it most…

The game is afoot. And the Red Plague rises.

–

Paperback, 320 pages

Expected publication: May 21st 2013 by Orbit

 Experience the romance and danger of running with the werewolves in this urban fantasyAndrew Dare has found his mate in Silver, but they haven't found the pack they can call home. Some of his old friends think he should return and challenge Roanoke for leadership of all the werewolf packs on the East Coast. But Andrew has baggage—his violent history with the packs of Spain and the rumors of his lack of control. And then there's Silver—the werewolf who has lost her wild self to a monster's assault, and who can no longer shift forms. But perhaps together they can overcome all the doubters.The second book in this wonderful urban fantasy series plunges readers into the world of the shape-shifter packs who live hidden among us.

–

Hardcover, 352 pages

Expected publication: May 21st 2013 by Tor Books

 A gentle lady held hostage in a deadly play for power, Kendra Terriot's only means of survival for herself and her family is to play to a careful courtship game. The one she chooses from the dangerous Terriot heirs will inherit the coveted crown, but the one she longs to have rescue her belongs to another.Favored son of their cruel Shifter leader, the only calm in Cale Terriot's necessarily violent life is his childhood love for his delicate distant cousin whom he's pledged to make his queen. With Kendra at his side, he knows he can become the kind of ruler his clan needs, but first he must learn how to become the kind of mate she desires.In a treacherous race for control, where weakness means death, Cale must prove he's not the beast his beauty fears and still protect her, especially once her chosen love returns to free her. The only way to win her respect could mean surrendering his throne. The only way to win her heart could mean letting her go

–

ebook, 384 pages

Expected publication: May 27th 2013 by Pocket Star

 A descendant of the Angel of Vengeance, Nate da Luca was gifted with an uncanny ability to find things. It made his job as a detective a breeze—until he learned the hard way that some things should remain hidden. After that, his powers vanished, along with his belief in himself. Which is going to make tracking down Gabriella Littlefield for his latest client a challenge.Personal trainer Ella Little paid a hefty price for her life—now all she wants is to live it in peace. Then a sexy hulk of a man turns up in her gym, reigniting desires she thought she'd left behind along with her real name and hair color.Desires she can't deny even after she discovers Nate's no stranger to her dark past.Before he can convince her the attraction is mutual, Nate's going to have to earn Ella's trust. But a demon is playing for keeps in the world of humans, using Ella as bait, and the last thing they have is time.

–

Kindle Edition, 190 pages

Expected publication: May 27th 2013 by Carina Press

 #1 New York Times bestselling author "Christine Feehan knows how to weave a tale of action, suspense and paranormal passion" (Romance Junkies). Now, she's back — and the New Orleans nights have never felt so torrid or so dangerous…

From a tough stint in the armed forces to stalking the unknown as a bayou cop, leopard-shifter Remy Boudreux has been served well by his uncanny gifts. And right now, New Orleans could use a homicide detective like Remy.A serial killer is loose, snatching victims from the French Quarter with pitiless rage and unnatural efficiency. But something else is drawing Remy into the twilight — a beautiful jazz singer bathed night after night in a flood of blood-red neon.Sultry, mysterious, and as seductive as her songs, she's luring Remy deeper into the shadows than he ever imagined. And as their passions swell, his keen instinct for survival will be challenged like never before. By a killer — and by a woman.

–

Mass Market Paperback, 400 pages

Expected publication: May 28th 2013 by Jove

 She's the only one who can see through his golden boy façade to the broken god within…

Chrysander Notos, Supreme God of the South Wind and Summer, is on a mission: save Eurus from his death sentence, and prove his troubled brother can be redeemed. But Eurus fights back, triggering vicious summer storms that threaten the mortal realm, dangerously drain Chrys, and earn the ire of the Olympic gods who ordered Eurus dead.Laney Summerlyn refuses to give up her grandfather's horse farm, despite her deteriorating vision. More than ever, she needs the organized routine of her life at Summerlyn Stables, until a ferocious storm brings an impossible—and beautiful—creature crashing down from the heavens.Injured while fighting Eurus, Chrys finds himself at the mercy of a mortal woman whose compassion and acceptance he can't resist. As they surrender to the passion flaring between them, immortal enemies close in, forcing Chrys to choose between his brother and the only woman who's ever loved the real him.

–

Paperback, 400 pages

Expected publication: May 28th 2013 by Entangled Select

 In the third book in this beloved and "riveting" (Romantic Times) urban fantasy series, demon-friendly tiki bar owner Arcadia Bell discovers more about her own evolving, and possibly destructive, magical abilities when her bar is the target of a demonic crime wave.

Renegade mage and bartender Arcadia Bell has had a rough year, but now the door to her already unstable world is unhinging. When a citywide crime wave erupts, Cady's demon-friendly tiki bar is robbed by Earthbounds wielding surreal demonic abilities that just flat-out shouldn't exist. With the help of her devilishly delicious boyfriend, Lon Butler, Cady sets out to find the people who wronged her—but her targets aren't the only ones experiencing unnatural metamorphoses. Can Cady track down the monsters responsible before the monster inside

her

destroys everything—and everyone—she loves? If she survives this adventure, one thing is certain: it's last call for life as she knows it.

–

Mass Market Paperback, 1st Edition, 384 pages

Expected publication: May 28th 2013 by Pocket Books

 After being brought back from death, police officer Jackson Waverly receives the shock of his life: he has become host to a Bodywalker, a spirit that is reborn in flesh and blood, and part of a proud, ancient race that uses its extraordinary gifts to battle dark, evil forces. Jackson's spirit is a powerful one—none other than the Egyptian pharaoh Menes, who longs to reunite with his eternal love, the Egyptian queen Hatshepsut.While Menes is obsessed with finding the perfect vessel for his queen, Jackson cannot stop thinking about Dr. Marissa Anderson, the gorgeous precinct shrink who keeps pushing him to confront his grief over the loss of his K-9 partner. But what Marissa really arouses most in Jackson is intense desire, which is exactly what Menes is looking for. To fight a great enemy, pharaoh and queen must join; but to host Hatshepsut, Marissa will first have to die. Fate has given Jackson a profound choice: save Marissa from Menes' plan or keep an entire species from the brink of extinction.

–

Mass Market Paperback, 352 pages

Expected publication: May 28th 2013 by Ballantine Books

 Anyan may be trapped in an evil dragon and Blondie may be gone, but Jane knows one thing: she's not about to give up. She's ready to tear down heaven and earth to save her lover, despite those who believe he's lost.Luckily for Jane, those who've given up on Anyan do not include those closest to her. Defying The Powers That Be, Jane and Company form their own crack squad of misfits, in whose hands the fate of the world may well rest.With a little help from her friends, the Universe, and lots of snacks, Jane embarks on her greatest adventure yet, confident that with great sacrifice comes great reward. The question is, who will be that sacrifice?

–

Mass Market Paperback, 368 pages

Expected publication: May 28th 2013 by Orbit

 THE DARK SIDE OF THE MOONEver since shapeshifter Elin escaped to Whidbey Island, danger has stalked her every move. Her human traits, combined with her unique supernatural gifts, make her a prized being to be possessed . . . or destroyed. It is only the passionate attraction she shares with werehound Sean Black that gives her hope for her future-if she can elude the lethal predators who are hot on her scent.HIDES DANGER AND DESIRESean knows that Elin, with her delicate beauty and seductive powers, is his one perfect mate. The woman who can restore his humanity and make him stronger than ever. He'll need that strength and more to protect her from those who wish to destroy him and everything he desires. For Sean carries a secret that binds him to an enemy from the past and to a darker, deadlier force-a malignant evil that is hunting the women of Whidbey Island . . .

–

Expected publication: May 28th 2013 by Forever

 A new comedic paranormal romance featuring a witch who finds love while searching for a magical artifact and set in the same "terrific vamp camp" (Publishers Weekly) world of Half Moon Hollow as the Nice Girls series.

Nola McGavick is on a hunt. A talented but reluctant witch descended from a long line of witches, Nola and her grandmother Fiona run a small clinic in the English countryside. While she sometimes relies on a little healing help from her powers, it's crucial that she track down a set of three artifacts hidden by her estranged grandfather somewhere in Half Moon Hollow, Kentucky—or her whole family will lose its magic, and she and Fiona will have to shut down their clinic.Renting half of her grandfather's old house, Nola decides to poke around and runs afoul of the other renter, Daniel. Soon she finds out he's a representative from a darker, more ambitious rival family. The two agree to work together and things start to steam up—but can Nola really trust Daniel? Does she ever want to embrace her magic, or would she be better off as a "powerless" but talented nurse?

–

Paperback, 368 pages

Expected publication: May 28th 2013 by Pocket Books

 Earthly Delights

With a messed up family background and a tendency to grow claws and fangs, Tanner Chance isn't exactly the boy next door. But he's a decent cop, and he keeps himself on the side of the good guys. Convenient, because when he rescues a survivor of a horrific shifter attack he finds himself instantly smitten—with an honest-to-goodness angel, as innocent as she is irresistible.Marna may be angelic, but she's not stupid or weak. She can take care of herself. Tanner is more temptation than protection anyway. Or so she thinks, until someone wearing her face starts taking out some of New Orleans' more unsavory paranormals. With police and predators both gunning for her blood, Marna has no choice but to trust Tanner…even though what's sparking between them is hotter than anything holy.

–

Paperback, 352 pages

Expected publication: May 28th 2013 by Brava

 

The Eighth Court has been established, but petty rivalries and old disputes threaten its stability. The mongrels that make up the court are not helping, and Blackbird enlists the help of the warders to keep the peace.Has Blackbird bitten off more than she can chew, and can the uneasy peace between the courts continue under such tension and rivalry?

–

Paperback, 400 pages

Expected publication: May 28th 2013 by Angry Robot




 Lucifer and his army triumphed at Armageddon, leaving humans and demons living in uncertain peace based on sacrifice and strict laws. It is up to those with mixed demon and human blood, the Host, to prevent society from falling into anarchy.Noon Onyx is the first female Host in memory to wield the destructive waning magic that is used to maintain order among the demons. Her unique abilities, paired with a lack of control and reluctance to kill, have branded her as an outsider from her peers. Only her powerful lover, Ari Carmine, and a roguish and mysterious Angel, Rafe Sinclair, support her unconventional ways.When Noon is shipped off to a remote outpost to investigate several unusual disappearances, a task which will most likely involve trying and killing the patron demon of that area, it seems Luck is not on her side. But when the outpost settlers claim that an ancient and evil foe has stepped out of legend to commit the crimes, Noon realizes that she could be facing something much worse than she ever imagined…

–

Paperback, 336 pages

Expected publication: May 28th 2013 by Ace

 Meet Mookie Pearl.

Criminal underworld? He runs it.

Supernatural underworld? He hunts in it.

Nothing stops Mookie when he's on the job.

But when his daughter takes up arms and opposes him, something's gotta give…

The Blue Blazes – the first in a new urban fantasy series in which lovable thug Mookie Pearl must contend with the criminal underworld, the supernatural underworld, a new drug that makes the invisible visible, and a rebellious teen daughter who opposes him at every turn.

–

Paperback, 400 pages

Expected publication: May 28th 2013 by Angry Robot

 A travel writer takes a job with a shady publishing company in New York, only to find that she must write a guide to the city – for the undead!Because of the disaster that was her last job, Zoe is searching for a fresh start as a travel book editor in the tourist-centric New York City. After stumbling across a seemingly perfect position though, Zoe is blocked at every turn because of the one thing she can't take off her resume — human.Not to be put off by anything — especially not her blood drinking boss or death goddess coworker — Zoe delves deep into the monster world. But her job turns deadly when the careful balance between human and monsters starts to crumble — with Zoe right in the middle.

–

Paperback, 368 pages

Expected publication: May 28th 2013 by Orbit

 The dead of night

The Old West town of Lily, Arizona, is home to the Gilded Lily, a former theater…and bawdy house. These days, it offers theatrical productions geared to tourists, but the recent discovery of a skull, a

real

skull, among the props and costumes shakes everyone up.So, who do you call? The Krewe of Hunters, a special FBI unit of paranormal investigators. In this case, it's agent Jane Everett. Jane's also a talented artist who creates images of the dead as they once were. But the Krewe always works with local law enforcement, and here that means Sloan Trent, former Houston cop and now sheriff. His great-great-grandmother was an actress at the Gilded Lily…and she's

not

resting in peace.Then more remains appear in the nearby desert. As they search for answers, using

all

the skills at their disposal, Jane and Sloan find themselves falling into danger—and into love.

–

Paperback, 400 pages

Expected publication: May 28th 2013 by Harlequin MIRA

 THE SEARCH FOR A TRAITORAs the demon world celebrates the defeat of the Dark Lord, the vampire Santiago's mood remains bleak. He still yearns for the sensual, raven-haired Nefri, who has inexplicably disappeared. But brooding for Nefri is a luxury that Santiago does not have. His traitorous sire, Gaius, is unleashing a violent scourge upon the mortal world, and Santiago must stop him before it's too late…LEADS TO A DANGEROUS SEDUCTIONTo her dismay, the all-powerful Oracles have sent Nefri on her own mission to find Gaius, and failure is not an option. Nefri's search leads her to the vampire's abandoned lair—and straight into Santiago's path. It's clear Santiago intends to seduce her, but then an ancient, banished evil reappears, threatening to thrust the world into a madness it cannot survive…

–

Mass Market Paperback, 352 pages

Expected publication: May 28th 2013 by Zebra
43 YA Titles Releasing in May
Cover
Title & Description
Date & Links

On a night after the apparent suicide of high school student Elias Malmgren, a blood-red moon fills the night sky. Minoo wakes up outside her house, still in her pajamas, and is drawn by an invisible force to an abandoned theme park on the outskirts of town. Soon five of her classmates–Vanessa, Linnea, Anna-Karin, Rebecka and Ida–arrive, compelled the same force. A mystical being takes over Ida's body and tells them they are fated to fight an ancient evil that is hunting them. The park is a safe haven; the school, a place of danger. The six are wildly different and definitely not friends…but they are the Chosen Ones.As the weeks pass, each girl discovers she has a unique magical ability. They begin exploring their powers, but they are not all firmly committed to their mission–to discover the truth about Elias's death. Then a horrible tragedy strikes within the circle. Newly determined to fight the evil forces, they begin to learn magic from The Book of Patterns, an ancient work with a will of its own that reveals different things to different witches.In this gripping first installment of the Engelsfors Trilogy, a parallel world emerges in which teenage dreams, insanely annoying parents, bullying, revenge, and love collide with flirtation, dangerous forces, and ancient magic. An international sensation with rights sold in 24 countries, The Circle is razor-sharp and remarkable from start to finish.

–

Hardcover, 608 pages

Expected publication: May 2nd 2013 by Overlook Juvenile

2011

Too many secrets. Not enough time.Nick Merrick is supposed to be the level-headed one. The peacemaker. Since it's just him and his three hotheaded brothers against the world, that's a survival tactic.But now he's got problems even his brothers can't help him survive.His so-called girlfriend, Quinn, is going quick as mercury from daring to crazy. Meanwhile, Quinn's dancer friend Adam is throwing Nick off balance, forcing him to recognize a truth he'd rather shove back into the dark.He can feel it—-the atmosphere is sizzling. Danger is on the way. But whatever happens next, Nick is starting to find out that sometimes nothing you do can keep the peace.-

ebook, 65 pages

Expected publication: April 30th 2013 by Kensington Teen

Apr 30, 2013

Sixteen-year-old Zadie's first mistake was telling the boy she liked she could bring her dead sister back to life. Her second mistake was actually doing it.When Zadie accidentally messes with the Reaper's Rite that should have claimed her sister Mara, things go horribly wrong. Mara isn't the same anymore—Zadie isn't even sure she's completely human, and to top it off, a Reaper is determined to collect Mara's soul no matter what. Now Zadie must figure out how to defeat her sister's Reaper, or let Mara die … this time for good.

–

Paperback

Expected publication: May 29th 2013

I will not lose another person I love. I will not let history repeat itself.Vincent waited lifetimes to find me, but in an instant our future together was shattered. He was betrayed by someone we both called a friend, and I lost him. Now our enemy is determined to rule over France's immortals, and willing to wage a war to get what they want.It shouldn't be possible, none of it should be, but this is my reality. I know Vincent is somewhere out there, I know he's not completely gone, and I will do anything to save him.After what we've already fought to achieve, a life without Vincent is unimaginable. He once swore to avoid dying—to go against his nature and forsake sacrificing himself for others—so that we could be together. How can I not risk everything to bring my love back to me?

–

Hardcover, 405 pages

Expected publication: May 7th 2013 by HarperTeen

A riveting new story from Cat Patrick, author of

Forgotten

and

Revived.

17-year-olds Lizzie, Ella, and Betsey Best grew up as identical triplets… until they discovered a shocking family secret. They're actually closer than sisters, they're clones. Hiding from a government agency that would expose them, the Best family appears to consist of a single mother with one daughter named Elizabeth. Lizzie, Ella, and Betsey take turns going to school, attending social engagements, and a group mindset has always been a de facto part of life…Then Lizzie meets Sean Kelly, a guy who seems to see into her very soul. As their relationship develops, Lizzie realizes that she's not a carbon copy of her sisters; she's an individual with unique dreams and desires, and digging deeper into her background, Lizzie begins to dismantle the delicate balance of an unusual family that only science could have created.

–

Hardcover, 304 pages

Expected publication: May 7th 2013 by Little, Brown Books for Young Readers

Above all else, though I try not to think about it, I know which life I prefer. And every night when I Cinderella myself from one life to the next a very small, but definite, piece of me dies. The hardest part is that nothing about my situation has ever changed. There is no loophole.

Until now, that is…For as long as she can remember, Sabine has lived two lives. Every 24 hours she Shifts to her ′other′ life – a life where she is exactly the same, but absolutely everything else is different: different family, different friends, different social expectations. In one life she has a sister, in the other she does not. In one life she′s a straight-A student with the perfect boyfriend, in the other she′s considered a reckless delinquent. Nothing about her situation has ever changed, until the day when she discovers a glitch: the arm she breaks in one life is perfectly fine in the other.With this new knowledge, Sabine begins a series of increasingly risky experiments which bring her dangerously close to the life she′s always wanted… But just what – and who – is she really risking?

–

Paperback, 336 pages

Expected publication: May 1st 2013 by HarperCollins Australia

Shea MacNamara's life just got complicated.After a freak tornado devastates his Oklahoma farm, the fifteen-year-old orphan is whisked away to Cape Cod. Struggling to make sense of his new surroundings, he's trying hard to deal with feelings of abandonment… and the emotions stirred by a girl he meets along the shore.Kae belongs to an undersea world hidden from drylanders. The daughter of royal servants, she knows the planned marriage of her Princess to the foreign King should put an end to the war between the clans. But two things stand in the way of lasting peace: the ambitions of the foreign King's regent, and rumors of the Princess's bastard child.Sparks fly when she meets Shea, but could the cute drylander really be the Son of a Mermaid?

–

Expected publication: May 2013 by Crescent Moon Press

Demon crypts. Vampire lairs. Glowing angels. Sexy sirens. The stuff of fiction.Or so Winn Thomas always thought.Since being accepted into the fold of the supernatural, he knows better. None of what he imagined is true, but everything he feared is, and binding himself to his Changeling girlfriend until her nineteenth birthday will give him an education far beyond what he'd get at his human high school.Luckily, Winn's not giving up, he won't back down, and he definitely isn't going to run away with his tail between his legs. After all, only werewolves have tails. Right?In this, the second of the 19th Year trilogy, Winn's facing the challenge of one lifetime. If he doesn't learn the truth about mythological creatures, his girlfriend Mac Thorne won't either. That means, in six months, when she chooses her final form, she won't know what to pick.Winn, though, has his own ideas about Mac's final selection—plans she knows nothing of.He intends to have her pick human.Whether she can or not.-

Paperback

Expected publication: May 6th 2013 by J. Taylor Publishing

Since arriving in Enchantment, New Mexico, everything in Daire Santos life has changed. And not all for the better. While she's come to accept and embrace her new powers as a Soul Seeker, Daire struggles with the responsibility she holds navigating between the worlds of the living and the dead. And with the fate of her boyfriend Dace in the balance, Daire must put aside her personal feelings and focus on defeating Cade, whose evil plans threaten everyone she loves and the world as she knows it.

Don't miss book three in Alyson Noël's pulse-pounding Soul Seekers series!

–

Hardcover

Expected publication: May 7th 2013 by St. Martin's Griffin

Your heart beats only with their permission.Everything changed on The Day. The day the windows shattered. The day the power stopped. The day Dol's family dropped dead. The day Earth lost a war it didn't know it was fighting.Since then, Dol has lived a simple life in the countryside — safe from the shadow of the Icon and its terrifying power. Hiding from the one truth she can't avoid.She's different. She survived. Why?When Dol and her best friend, Ro, are captured and taken to the Embassy, off the coast of the sprawling metropolis once known as the City of Angels, they find only more questions. While Ro and fellow hostage Tima rage against their captors, Dol finds herself drawn to Lucas, the Ambassador's privileged son. But the four teens are more alike than they might think, and the timing of their meeting isn't a coincidence. It's a conspiracy.Within the Icon's reach, Dol, Ro, Tima, and Lucas discover that their uncontrollable emotions — which they've always thought to be their greatest weaknesses — may actually be their greatest strengths.Bestselling author Margaret Stohl delivers the first book in a heart-pounding series set in a haunting new world where four teens must piece together the mysteries of their pasts — in order to save the future.-

Hardcover, 448 pages

Expected publication: May 7th 2013 by Little, Brown Books for Young Readers

Stephen has been invisible for practically his whole life — because of a curse his grandfather, a powerful cursecaster, bestowed on Stephen's mother before Stephen was born. So when Elizabeth moves to Stephen's NYC apartment building from Minnesota, no one is more surprised than he is that she can see him. A budding romance ensues, and when Stephen confides in Elizabeth about his predicament, the two of them decide to dive headfirst into the secret world of cursecasters and spellseekers to figure out a way to break the curse. But things don't go as planned, especially when Stephen's grandfather arrives in town, taking his anger out on everyone he sees. In the end, Elizabeth and Stephen must decide how big of a sacrifice they're willing to make for Stephen to become visible — because the answer could mean the difference between life and death. At least for Elizabeth.

–

Hardcover, 358 pages

Expected publication: May 7th 2013 by Philomel

A storm is coming…The ocean is a vicious place. Deeper and darker than Tristan could have imagined. Beneath its calm blue surface, an ancient battle is churning —and no one is safe.In the quest for the Sea Throne, Tristan has already watched one good friend die. Now he must lead the rest on a dangerous voyage in search of the trident that will make him king. But while Tristan chases his destiny, the dark forces racing against him are getting stronger, and the sea witch of his nightmares is getting closer.Battling sea dragons and savage creatures of the deep, Tristan needs his friends' support. But they each have their secrets, and a betrayal will force Tristan to choose between his crown and his best friend Layla — the only girl he's ever loved.-

Hardcover, 416 pages

Expected publication: May 7th 2013 by Sourebooks Fire

Thanks to its unique combination of human and vampire residents, Morganville, Texas, is a small college town with big-time problems. When student Claire Danvers gets the chance to experience life on the outside, she takes it. But Morganville isn't the only town with vampire trouble…Claire never thought she'd leave Morganville, but when she gets accepted into the graduate program at MIT, she can't pass up the opportunity. Saying good-bye to her friends is bittersweet, especially since things are still raw and unsettled between Claire and her boyfriend, Shane.Her new life at MIT is scary and exciting, but Morganville is never really far from Claire's mind. Enrolled in a special advanced study program with Professor Irene Anderson, a former Morganville native, Claire is able to work on her machine, which is designed to cancel the mental abilities of vampires.But when she begins testing her machine on live subjects, things quickly spiral out of control, and Claire starts to wonder whether leaving Morganville was the last mistake she'll ever make…-

Hardcover, 352 pages

Expected publication: May 7th 2013 by New American Library

In Viking times, Norse myths predicted the end of the world, an event called Ragnarok, that only the gods can stop. When this apocalypse happens, the gods must battle the monsters–wolves the size of the sun, serpents that span the seabeds, all bent on destroying the world.The gods died a long time ago.Matt Thorsen knows every Norse myth, saga, and god as if it was family history–because it is family history. Most people in the modern-day town of Blackwell, South Dakota, in fact, are direct descendants of either Thor or Loki, including Matt's classmates Fen and Laurie Brekke.However, knowing the legends and completely believing them are two different things. When the rune readers reveal that Ragnarok is coming and kids–led by Matt–will stand in for the gods in the final battle, he can hardly believe it. Matt, Laurie, and Fen's lives will never be the same as they race to put together an unstoppable team to prevent the end of the world.-

Paperback

Expected publication: May 7th 2013 by Atom

Five years ago, Wren Connolly was shot three times in the chest. After 178 minutes she came back as a Reboot: stronger, faster, able to heal, and less emotional. The longer Reboots are dead, the less human they are when they return. Wren 178 is the deadliest Reboot in the Republic of Texas. Now seventeen years old, she serves as a soldier for HARC (Human Advancement and Repopulation Corporation).Wren's favorite part of the job is training new Reboots, but her latest newbie is the worst she's ever seen. As a 22, Callum Reyes is practically human. His reflexes are too slow, he's always asking questions, and his ever-present smile is freaking her out. Yet there's something about him she can't ignore. When Callum refuses to follow an order, Wren is given one last chance to get him in line—or she'll have to eliminate him. Wren has never disobeyed before and knows if she does, she'll be eliminated, too. But she has also never felt as alive as she does around Callum.The perfect soldier is done taking orders.

–

Hardcover, 352 pages

Expected publication: May 7th 2013 by HarperTeen

It happened on Halloween.The world ended.And a dangerous Game brought it back to life.Seventeen-year-old Michael and his five-year-old brother, Patrick, have been battling monsters in The Game for weeks.In the rural mountains of West Virginia, armed with only their rifle and their love for each other, the brothers follow Instructions from the mysterious Game Master. They spend their days searching for survivors, their nights fighting endless hordes of "Bellows"—creatures that roam the dark, roaring for flesh. And at this Game, Michael and Patrick are very good.But The Game is changing.The Bellows are evolving.The Game Master is leading Michael and Patrick to other survivors—survivors who don't play by the rules.

And the brothers will never be the same.

T. Michael Martin's debut novel is a transcendent thriller filled with electrifying action, searing emotional insight, and unexpected romance.

–

Hardcover, 384 pages

Expected publication: May 7th 2013 by HarperCollins

Dez Cross has problems. She's almost eighteen and on the verge of losing her mind thanks to the drug Denazen used to enhance her abilities. People close to her have turned their back on the underground and are now fighting for the wrong side. And then there's Kale… Things couldn't get any worse.Until of course, they do. Denazen is about to start a new trial—this one called Domination—and it works. But that means out with the old and in with the new. The order has been given to terminate all remnants of the second trial—including Dez. The good news is that there's a survivor from the original trial. A woman who's blood may hold the cure for the second generation of Supremacy kid's defect. But the underground Sixes aren't the only ones who know about her….Cross is willing to throw everything he has to keep Dez from getting the cure—including the one thing that might tear her apart from the inside out.

–

Paperback, 352 pages

Expected publication: May 7th 2013 by Entangled Teen

The Passage meets Ender's Game in an epic new series from award-winning author Rick Yancey.

After the 1st wave, only darkness remains. After the 2nd, only the lucky escape. And after the 3rd, only the unlucky survive. After the 4th wave, only one rule applies: trust no one.Now, it's the dawn of the 5th wave, and on a lonely stretch of highway, Cassie runs from Them. The beings who only look human, who roam the countryside killing anyone they see. Who have scattered Earth's last survivors. To stay alone is to stay alive, Cassie believes, until she meets Evan Walker. Beguiling and mysterious, Evan Walker may be Cassie's only hope for rescuing her brother—or even saving herself. But Cassie must choose: between trust and despair, between defiance and surrender, between life and death. To give up or to get up.

–

Hardcover, 480 pages

Expected publication: May 7th 2013 by Putnam Juvenile

Nathan died the summer before his final year in high school. But he wakes in his room—or in the shrine of his room his mother's made—confused, cold, and unable to interact with anyone or anything he sees. The only clear memory he has is a dream of a shining city and its glorious queen, but the dream fades, until he once again meets his girlfriend Emma by the side of his own grave.Nathan wants life. He wants Emma. But, even if Emma can deliver what he desires, the cost may be too high to pay…

–

Hardcover, 384 pages

Expected publication: May 7th 2013 by DAW Hardcover

The Witch Collector Part II is the dramatic conclusion to Breeda's story, which will prove irresistible to readers of the Beautiful Creatures and Mortal Instruments series.Picking up from The Witch Collector Part I's cliff-hanger ending, this digital original novel plunges Breeda into Chicago's fantastical underworld, a world of deception, betrayal, and madness.Breeda is just coming into her budding powers as a powerful witch, alone. Her parents remain missing, and she doubts the intentions of her boyfriend, just arrived from Oregon. As the final battle approaches, who can Breeda trust? There is no one to turn to—except the new allies she has found in an infamous coven for disgraced witches in Chicago. Breeda can't deny that she's drawn to Miro, a darkly mysterious witch from the coven, but might he, too, be touched by the dark?HarperTeen Impulse is a digital imprint focused on young adult short stories and novellas, with new releases the first Tuesday of each month.-

ebook, 150 pages

Expected publication: May 7th 2013 by HarperTeen

Looks to kill for…Ana is nothing like her glamorous mother, Queen Veda, whose hair is black as ravens and whose lips are red as roses. Alas, Queen Veda loathes anyone whose beauty dares to rival her own—including her daughter.And despite Ana's attempts to be plain to earn her mother's affection,

she's sent away to the kingdom's exclusive boarding school.At the Academy, Ana is devastated when her only friend abandons her for the popular girls. Isolated and alone, Ana resolves to look like a true princess to earn the acceptance she desires.But when she uncovers the dangerous secret that makes all of the girls at the Academy so gorgeous, just how far will Ana go to fit in?-

Paperback, 208 pages

Expected publication: May 7th 2013 by Simon Pulse

The Lightbringer trilogy's dramatic conclusion!The Never is on the brink of destruction by the Lady Walker. Wendy, shorn of her Light by the Reapers, must be the one to save it from the beasts between the worlds. Now no more powerful than an average spirit, Wendy reluctantly strikes a balance between Elise, the new Reaper matriarch, and Jane, a Reaper gone rogue. Torn between her duty to her friends, the Riders, and her duty as the Lightbringer, Wendy must rush to learn the secrets left behind.She must make the ultimate sacrifice to bring the worlds into balance once more… even if it costs her very soul.

–

Hardcover, 280 pages

Expected publication: May 7th 2013 by Pyr

When you're studying to be exoveterinarian specializing in exotic, alien life forms, school… is a different kind of animal.Zenn Scarlett is a resourceful, determined 17-year-old girl working hard to make it through her novice year of exovet training. That means she's learning to care for alien creatures that are mostly large, generally dangerous and profoundly fascinating. Zenn's all-important end-of-term tests at the Ciscan Cloister Exovet Clinic on Mars are coming up, and, she's feeling confident of acing the exams. But when a series of inexplicable animal escapes and other disturbing events hit the school, Zenn finds herself being blamed for the problems. As if this isn't enough to deal with, her absent father has abruptly stopped communicating with her; Liam Tucker, a local towner boy, is acting unusually, annoyingly friendly; and, strangest of all: Zenn is worried she's started sharing the thoughts of the creatures around her. Which is impossible, of course. Nonetheless, she can't deny what she's feeling.Now, with the help of Liam and Hamish, an eight-foot sentient insectoid also training at the clinic, Zenn must learn what's happened to her father, solve the mystery of who, if anyone, is sabotaging the cloister, and determine if she's actually sensing the consciousness of her alien patients… or just losing her mind. All without failing her novice year….

–

Paperback, 304 pages

Expected publication: May 7th 2013 by Strange Chemistry

At first, I merely saw his face, his hands on the window ledge. Then, his whole body as he swung himself through the window. Only I could not see what he swung on.
Until, one day, I told my dream self to look down. And it was then that I saw. He had climbed on a rope. I knew without asking that the rope had been one of my own tying.

Rachel is trapped in a tower, held hostage by a woman she's always called Mama. Her golden hair is growing rapidly, and to pass the time, she watches the snow fall and sings songs from her childhood, hoping someone, anyone, will hear her.Wyatt needs time to reflect or, better yet, forget about what happened to his best friend, Tyler. That's why he's been shipped off to the Adirondacks in the dead of winter to live with the oldest lady in town. Either that, or no one he knows ever wants to see him again.Dani disappeared seventeen years ago without a trace, but she left behind a journal that's never been read, not even by her overbearing mother…until now.A #1

New York Times

bestselling author, Alex Flinn knows her fairy tales, and

Towering

is her most mind-bending interpretation yet. Dark and mysterious, this reimagining of Rapunzel will have readers on the edge of their seats wondering where Alex will take them next!-

Hardcover, 304 pages

Expected publication: May 14th 2013 by HarperTeen

Daisy Goodnight can speak to the dead. It's not the result of a head injury or some near-death experience. She was just born that way. And she's really good at it. Good enough to help the police solve the occasional homicide.But helping the local authorities clear cold cases is one thing. Being whisked out of chemistry class by the FBI and flown to the scene of a murder/kidnapping in Minnesota? That's the real deal.Before the promotion can go to Daisy's head, she's up to her neck in trouble. The spirits are talking, and they're terrified. There's a real living girl in danger. And when Daisy is kidnapped by a crime boss with no scruples about using magic—and Daisy—to get what he wants, it looks like hers is the next soul on the line.

–

Hardcover, 1st Edition, 304 page

Expected publication: May 14th 2013 by Delacorte Books for Young Readers

Fifteen-year-old Izzy Brannick was trained to fight monsters. For centuries, her family has hunted magical creatures. But when Izzy's older sister vanishes without a trace while on a job, Izzy's mom decides they need to take a break.Izzy and her mom move to a new town, but they soon discover it's not as normal as it appears. A series of hauntings has been plaguing the local high school, and Izzy is determined to prove her worth and investigate. But assuming the guise of an average teenager is easier said than done. For a tough girl who's always been on her own, it's strange to suddenly make friends and maybe even have a crush.Can Izzy trust her new friends to help find the secret behind the hauntings before more people get hurt?Rachel Hawkins' delightful spin-off brings the same wit and charm as the New York Times best-selling Hex Hall series. Get ready for more magic, mystery and romance!-

Hardcover, 304 pages

Expected publication: May 14th 2013 by Disney-Hyperion

Helen needed a body to be with her beloved and Jenny needed to escape from hers before her spirit was broken. It was wicked, borrowing it, but love drives even the gentlest soul to desperate acts.When Jenny returns to her body, she finds that someone has been living her life while she was away. She doesn't remember being Billy's lover or defying her family. But now she is faced with the consequences. And Helen, who has returned to warn Jenny—to help her—finds herself trapped, haunting the girl she wished to save.In this captivating companion novel to A Certain Slant of Light, the love story between Jenny and Billy begins out-of-body—where they can fly and move the stars–and continues into the tumultuous realm of the living, where they are torn away from each other even as they slowly remember their spirits falling in love.

–

Hardcover, 256 pages

Expected publication: May 14th 2013 by Houghton Mifflin Harcourt

Abby Barnes had a plan. The Plan. She'd go to Northwestern, major in journalism, and land a job at a national newspaper, all before she turned twenty-two. But one tiny choice—taking a drama class her senior year of high school—changed all that. Now, on the eve of her eighteenth birthday, Abby is stuck on a Hollywood movie set, miles from where she wants to be, wishing she could rewind her life. The next morning, she's in a dorm room at Yale, with no memory of how she got there. Overnight, it's as if her past has been rewritten.With the help of Caitlin, her science-savvy BFF, Abby discovers that this new reality is the result of a cosmic collision of parallel universes that has Abby living an alternate version of her life. And not only that: Abby's life changes every time her parallel self makes a new choice. Meanwhile, her parallel is living out Abby's senior year of high school and falling for someone Abby's never even met.As she struggles to navigate her ever-shifting existence, forced to live out the consequences of a path she didn't choose, Abby must let go of the Plan and learn to focus on the present, without losing sight of who she is, the boy who might just be her soul mate, and the destiny that's finally within reach.

–

Hardcover, 432 pages

Expected publication: May 14th 2013 by HarperTeen

With more than 12 million books in print, rights sold in almost forty countries, and more than two years on The New York Times bestseller list (reaching as high as #1), the House of Night series is an international publishing sensation. Now, for a great value, new and old fans alike can go back to where it all began, with Marked and Betrayed, together for the first time in one beautiful paperback edition.

When sixteen-year-old Zoey Redbird is "Marked" by a vampyre tracker and begins to undergo the "Change" into an actual vampyre, she has to leave her family and move into the House of Night, a boarding school in Tulsa, Oklahoma, for other fledgling vampyres like her. It's tough to begin a new life away from her parents and friends, and on top of that, Zoey finds she is no average fledgling.  She has been singled out by the vampyre Goddess, Nyx. Although Zoey has awesome new powers, it's hard to fit in when everyone knows she's special. As she tries to make new friends and maybe find a hot boyfriend (or two), she comes up against all kinds of evil, from the perfect-looking, super-popular girl with not-so-faultless plans, to the mysterious deaths happening at the House of Night and all over Tulsa.  Things at the House of Night are not always what they seem.  Can Zoey find the courage deep within herself to discover the truth and embrace her destiny?

–

Paperback, 640 pages

Expected publication: May 14th 2013 by St. Martin's Griffin

Forever is a long time to be stuck in high school.Seventeen-year-old Paige is dead, the victim of a freak fall from

the roof during Physics class. Now she's a ghost, permanently

bound to the grounds of her high school. It isn't all bad, she can

find out everyone's secrets, which can be amusing—for a while.

But then Paige hears something that isn't amusing at all: the

rumor spread by the most popular girl at school that her death

wasn't an accident—that she supposedly jumped on purpose.

Paige is desperate to stop the gossip, but what can a ghost do?

Then Paige discovers something amazing. She can possess

living people when they think of her, and she can make them do

almost anything. Maybe, just maybe, she can get inside the girl

who's responsible for the stories. . . and have a little fun turning the tables while she's at it.Katie Williams's second novel is a suspenseful page-turner full of

eerie wit and a touch of the otherworldly

–

Hardcover, 184 pages

Expected publication: May 21st 2013 by Chronicle Books

Allie's world is falling apart…She hates her school. Her brother has run away. And she's just been arrested.Again.Now her parents are sending her away to a boarding school where she doesn't know a soul.But instead of hating her new school, Allie finds she's happy there. She's making friends. And then there's Sylvain, a suave French student who openly flirts with her. And Carter, the brooding loner who seems to have her back.Soon, though, Allie discovers Cimmeria Academy is no ordinary school. Nothing there is as it seems. And her new friends are hiding dangerous secrets.-

Hardcover, 400 pages

Expected publication: May 21st 2013 by Katherine Tegen Books

Plenty of teenagers feel invisible. Fiona McClean actually is.An invisible girl is a priceless weapon. Fiona's own father has been forcing her to do his dirty work for years—everything from spying on people to stealing cars to breaking into bank vaults.After sixteen years, Fiona's had enough. She and her mother flee to a small town, and for the first time in her life, Fiona feels like a normal life is within reach. But Fiona's father isn't giving up that easily.Of course, he should know better than anyone: never underestimate an invisible girl.-

Paperback, 368 pages

Expected publication: May 21st 2013 by HarperTeen

On the run from EdenWest, Owen, Lily, and Leech cross North American deserts seeking Atlantis and find a third Atlantean, the wild child Seven, who is goddess of the Heliad-7 death cult in Yucatan.

–

Hardcover, 480 pages

Expected publication: May 21st 2013 by Katherine Tegen Books

When Sam's dad whisks him and his brother off to a remote beach town for the summer, he's all for it– at first. Sam soon realizes, though, that this place is anything but ordinary. Time seems to slow down around here, and everywhere he looks, there are beautiful blond girls. Girls who seem inexplicably drawn to him.Then Sam meets DeeDee, one of the Girls, and she's different from the others. Just as he starts to fall for her, she pulls away, leaving him more confused than ever. He knows that if he's going to get her back, he'll have to uncover the secret of this beach and the girls who live here.

–

Hardcover, 256 pages

Expected publication: May 21st 2013 by HarperTeen

"With PRAEFATIO, Georgia McBride proves that you can take any genre to a higher level. This is teen fantasy at its most entertaining, most heartbreaking, most compelling. Highly recommended." –Jonathan Maberry, New York Times bestselling author of ROT & RUIN and FIRE & ASHSeventeen-year-old Grace Ann Miller is no ordinary runaway. After having been missing for weeks, Grace is found on the estate of international rock star Gavin Vault, half-dressed and yelling for help. Over the course of twenty-four hours Grace holds an entire police force captive with incredulous tales of angels, demons, and war; intent on saving Gavin from lockup and her family from worry over her safety. Authorities believe that Grace is ill, suffering from Stockholm Syndrome, the victim of assault and a severely fractured mind. Undeterred, Grace reveals the secret existence of dark angels on earth, an ancient prophecy and a wretched curse steeped in Biblical myth. Grace's claims set into motion an ages-old war, resulting in blood, death and the loss of everything that matters. But are these the delusions of an immensely sick girl, or could Grace's story actually be true? Praefatio is Grace's account of weeks on the run, falling in love and losing everything but her faith. When it's sister against brother, light versus darkness, corrupt police officers, eager doctors and accusing journalists, against one girl with nothing but her word as proof: who do you believe?

–

Paperback, 340 pages

Expected publication: May 21st 2013 by Month9Books, LLC

After accidentally unleashing the gods from their captivity on Olympus, Helen must find a way to re-imprison them without starting a devastating war. But the gods are angry, and their thirst for blood already has a body count.To make matters worse, the Oracle reveals that a diabolical Tyrant is lurking among them, which drives a wedge between the once-solid group of friends. As the gods use the Scions against one another, Lucas's life hangs in the balance. Still unsure whether she loves him or Orion, Helen is forced to make a terrifying decision, for war is coming to her shores.In Josephine Angelini's compelling conclusion to the masterfully woven Starcrossed trilogy, a goddess must rise above it all to change a destiny that's been written in the stars. With worlds built just as fast as they crumble, love and war collide in an all-out battle that will leave no question unanswered and no heart untouched.-

Hardcover, 432 pages

Expected publication: May 28th 2013 by HarperTeen

In 1897 London, something not quite human is about to awakenWhen mechanical genius Emily is kidnapped by rogue automatons, Finley Jayne and her fellow misfits fear the worst. What's left of their archenemy, The Machinist, hungers to be resurrected, and Emily must transplant his consciousness into one of his automatons—or forfeit her friends' lives.With Griffin being mysteriously tormented by the Aether, the young duke's sanity is close to the breaking point. Seeking help, Finley turns to Jack Dandy, but trusting the master criminal is as dangerous as controlling her dark side. When Jack kisses her, Finley must finally confront her true feelings for him…and for Griffin.Meanwhile, Sam is searching everywhere for Emily, from Whitechapel's desolate alleyways to Mayfair's elegant mansions. He would walk into hell for her, but the choice she must make will test them more than they could imagine.To save those she cares about, Emily must confront The Machinist's ultimate creation—an automaton more human than machine. And if she's to have any chance at triumphing, she must summon a strength even she doesn't know she has….-

Hardcover, 384 pages

Expected publication: May 28th 2013 by Harlequin TEEN

In this sequel to OF POSEIDON, Emma has just learned that her mother is a long-lost Poseidon princess, and now struggles with an identity crisis: As a Half-Breed, she's a freak in the human world and an abomination in the Syrena realm below. Syrena law states that all Half- Breeds should be put to death.As if that's not bad enough, her mother's reappearance among the Syrena turns the two kingdoms—Poseidon and Triton—against one another. Which leaves Emma with a decision to make: Should she comply with Galen's request to keep herself safe and just hope for the best? Or should she risk it all and reveal herself—and her Gift—to save a people she's never known?

–

Hardcover, 256 pages

Expected publication: May 28th 2013 by Feiwel & Friends

The world hasn't ended…yet.In this sequel to MONUMENT 14, the group of survivors, originally trapped together in a superstore by a series of escalating disasters, has split in two. Most of the kids are making a desperate run on their recently repaired school bus for the Denver airport where they hope to reunite with their parents, be evacuated to safety, and save their dying friend.But the world outside is dark and filled with dangerous chemicals that turn people into bloodthirsty monsters, and not all the kids were willing to get on the bus. Left behind in a sanctuary that has already been disturbed once, the remaining kids try to rebuild the community they lost. But when the issues are life and death, love and hate, who can you really trust?-

Hardcover, 212 pages

Expected publication: May 28th 2013 by Feiwel & Friends

The stunning conclusion to the Bones of Faerie trilogy is here!After a devastating war between humanity and Faerie, Liza's world was forever changed. Plants and trees became aggressive, seeking to root in living flesh and bone, and newborn children were discovered to have magical powers. Liza was one of these children, and with her abilities she brought her mother back from the ruined Faerie realm and restored the seasons to her own.Now there are signs of a new sickness in the forest. Piles of ash are found where living creatures once stood. Liza investigates and discovers that the Faerie realm has continued to deteriorate, slowly turning to dust, and that its fate is inexorably linked to that of the human realm. To find a solution, Liza must risk crossing over, putting herself and all she cares about at risk. Will Liza be forced to sacrifice her life and the lives of her friends in order to save both worlds?Fans of dark fantasy and dystopian adventure were entranced by Janni Lee Simner's Bones of Faerie and Faerie Winter. Now readers of Holly Black, Melissa Marr, and Cassandra Clare can return to Janni's unique vision of a magic-infused postapocalyptic world.Praise for Faerie Winter"An incredible sequel to one of my very favorite books." —Aprilynne Pike, New York Times bestselling author of Wings"I have been waiting for this book for over two years now, since the day I finished reading Bones of Faerie. Let me tell you, I was NOT disappointed. Janni knows how to write a strong female character, and the romance is sweet and slow and lovely." —Eve's Fan Garden

"A hauntingly exquisite portrait of a postapocalyptic world. Fans of both fantasy and dystopian fiction will devour this one." —School Library Journal

"A high-appeal blend of unsettling speculative fiction." —Booklist

"An intriguing mix of post-apocalyptic fiction with a heavy dose of fantasy. All readers will find something to enjoy." —Voice of Youth Advocates

"Entertaining. For those impatiently awaiting the next, heftier entry by Cassandra Clare or Julie Kagawa." —Kirkus Reviews

Praise for Bones of Faerie
"If you love authors Melissa Marr or Holly Black, this is your next read." —Justine

"Simner has added her name to the list of amazing YA Fantasy authors." —Faerie Drink Review

"This is not your mother's fairytale." —TeensReadToo.com

"Post-apocalyptic fantasy? Faeries? Dystopian? Can all of these words really describe one book? In Janni Lee Simner's case, the answer is a resounding yes!" —The Reading Zone

"Pure, stunning, it is impossible to put down or forget."—Jane Yolen, World Fantasy Award winner

–

Hardcover, 272 pages

Expected publication: May 28th 2013 by Random House Books for Young Readers

Can Tessa pose as Madison . . . and stop a killer before it's too late? Tessa is a Variant, able to absorb the DNA of anyone she touches and mimic their appearance. Shunned by her family, she's spent the last two years training with the Forces with Extraordinary Abilities, a secret branch of the FBI. When a serial killer rocks a small town in Oregon, Tessa is given a mission: she must impersonate Madison, a local teen, to find the killer before he strikes again.Tessa hates everything about being an impostor—the stress, the danger, the deceit—but loves playing the role of a normal girl. As Madison, she finds friends, romance, and the kind of loving family she'd do anything to keep. Amid action, suspense, and a ticking clock, this super-human comes to a very human conclusion: even a girl who can look like anyone struggles the most with being herself.-

Hardcover, 288 pages

Expected publication: May 28th 2013 by Razorbill

Cat has been forced into an arranged marriage with William – a situation that comes with far more strings than even she could have anticipated, especially when she learns of his family's intentions for them both.Meanwhile, Max and the gargoyle investigate The Agency – a mysterious organisation that appears to play by its own rules – and none of them favourable to Society.Over in Mundanus, Sam has discovered something very peculiar about his wife's employer – something that could herald a change for everyone in both sides of the Split Worlds.File Under: Fantasy [ How Grotesque | Taking Tea | Lords of Misrule | Sorcerous Magic ]-

Paperback, 400 pages

Expected publication: May 28th 2013 by Angry Robot

With power comes enemies. Lots of them.Hunter Garrity just wants to be left alone. He's learned the hard way that his unusual abilities come at a price. And he can't seem to afford any allies.He's up to his neck in hostiles. His grandfather, spoiling for a fight. The Merrick brothers, who think he ratted them out. Calla, the scheming psycho who wants to use him as bait.Then there's Kate Sullivan, the new girl at school. She's not hostile. She's bold. Funny. Hot. But she's got an agenda, too.With supposedly secret powers rippling to the surface everywhere around him, Hunter knows something ugly is about to go down. But finding out what means he'll have to find someone he can trust…-Paperback, 432 pages

Expected publication: May 28th 2013 by K Teen
Monthly Must Haves
These are our most anticipated May releases:
| | | | | |
| --- | --- | --- | --- | --- |
| Abigail's Pick | Julia's Pick | Kristina's Pick | Kate's Pick | Chris's Pick |
| | | | | |
What are your must have titles for May ? Tell us in the comments.
---
Authors/Publishers: have a book coming out soon?
Request a Review or schedule a visit/giveaway
Please leave a comment if we missed a title and we will update this post.